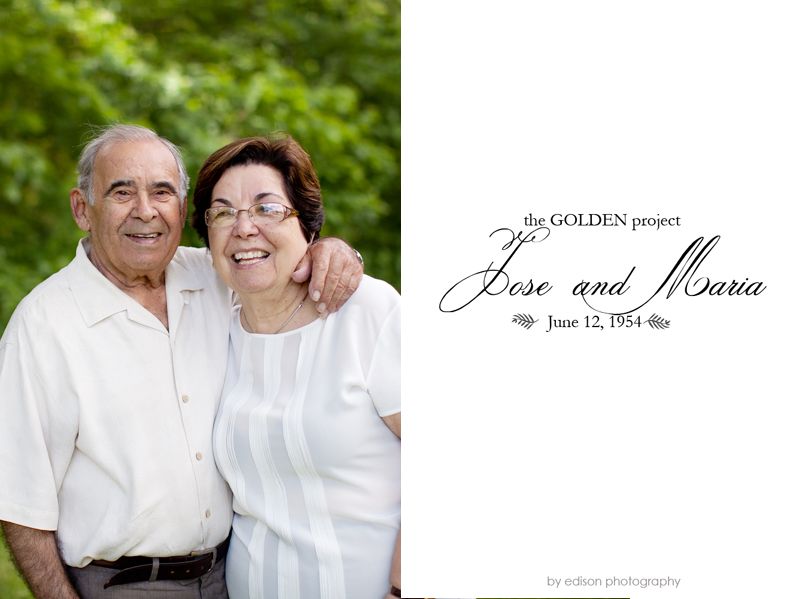 [The GOLDEN project can be read about HERE. I will be photographing couples married 50+ years, hearing their stories and sharing their wisdom. Have someone you think I should document for this? Drop me a line at: info@edisonphotography.com with the subject "GOLDEN"]
Jose and Maria met at an outdoor dance in their homeland of Portugal when they were only 14 and 16. Maria's parents had told her "Don't go dance with the boys". But… she did and she met Jose! It turns out they lived 6km away from each other – which at that time was a long distance.
Maria worked at a sewing place – and twice a week Jose would come by and see her. Everybody liked him. She was never allowed to go anywhere alone with him until they were married and her Grandma came as a chaperone. Good thing Grandma liked him as it was 5 years of dating until they were married!
Maria talked about how Jose would ride his bike by her house – from 1km away he would start honking his bike horn – and she had learned to tell the difference between his horn sound and other bikes. She always knew when his bike was coming!
In 1954, Jose and Maria were finally married! They were 19 and 21 at this time. They first got married in city hall, and then later in a church. They had a Saturday and Sunday dinner at her family home with about 40 people. It was a celebration from Friday night to Monday!
Two years after they were married, Jose moved to France. It was two years after that before his new bride could join him in France. There was no phone and mail took about 6 months. Hard to imagine that separation now with cell phones and Skype!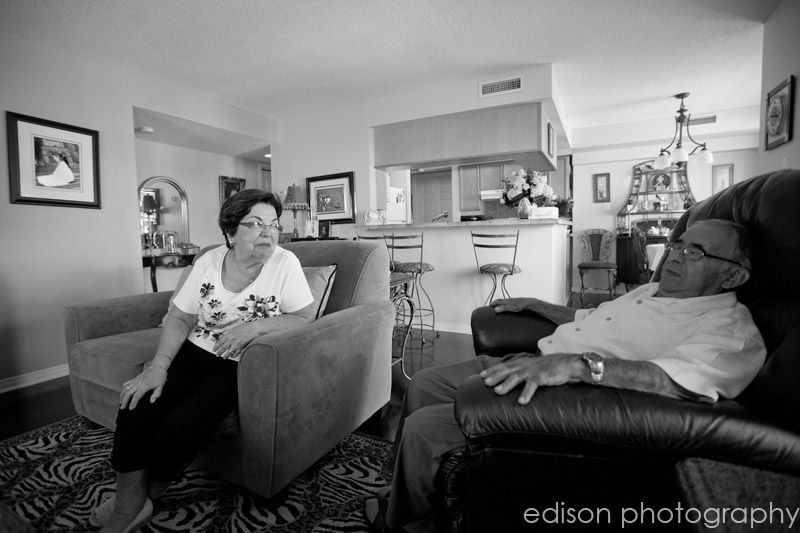 These two are a great pair. When I asked them for advice, Maria said "Love the person you're with."
Jose responds with "You love me? That makes me so happy. That made my day!"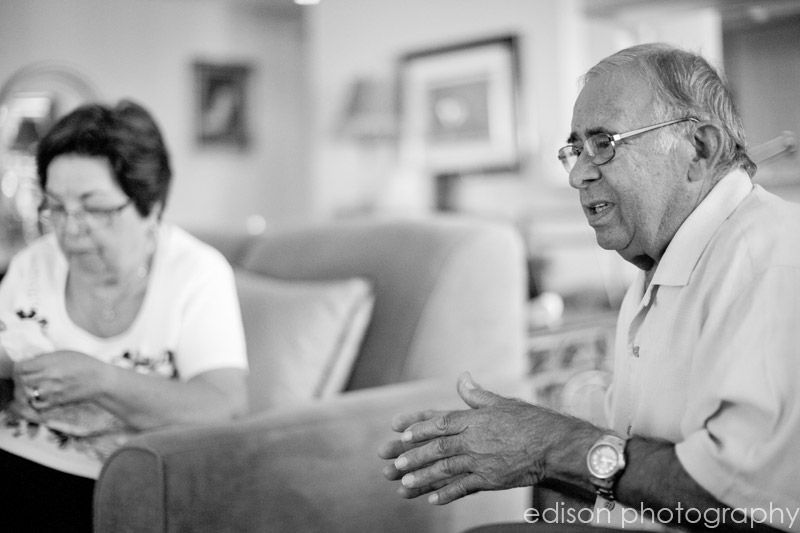 They talked about when they get mad. They said sometimes you just have to learn to "shut your mouth" and then later talk about it. Maria said if she was "yapping" at him that would put a fire under him, but if she waits then later they cool down and can reach an understanding.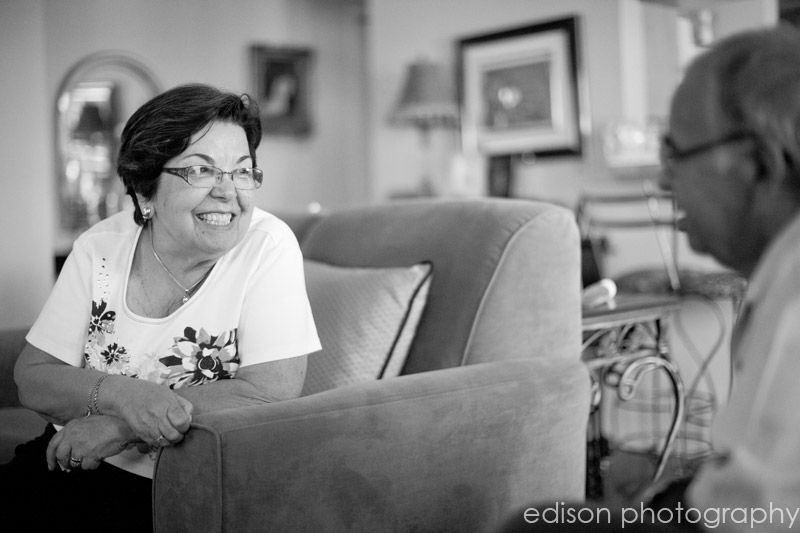 They shared they hold hands "all the time". They commented how that is something you don't see too often any more. But they always hold hands when they walk – and later when we went outside I saw that first hand!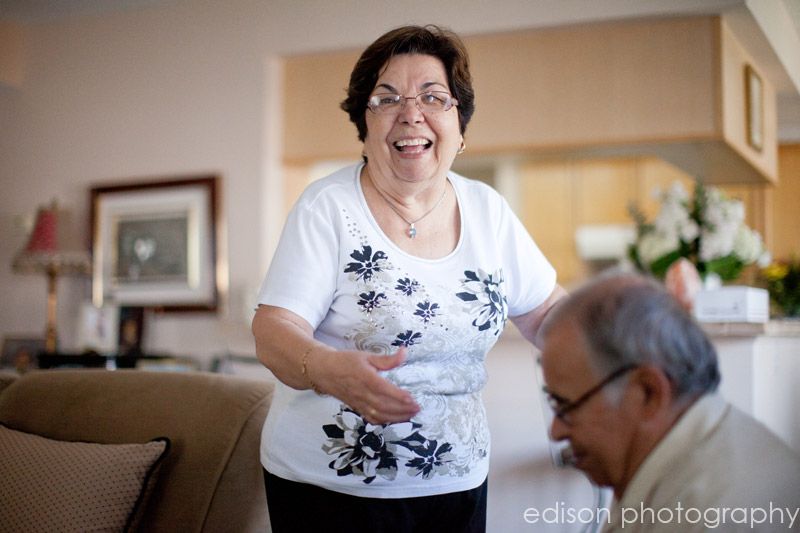 They shared that seeing their child or grandchild happy is better than anything. Better than money. They love their family so much. When they see their family they said "life is better". Maria pulled out countless photos of loved ones to share. What a treasure!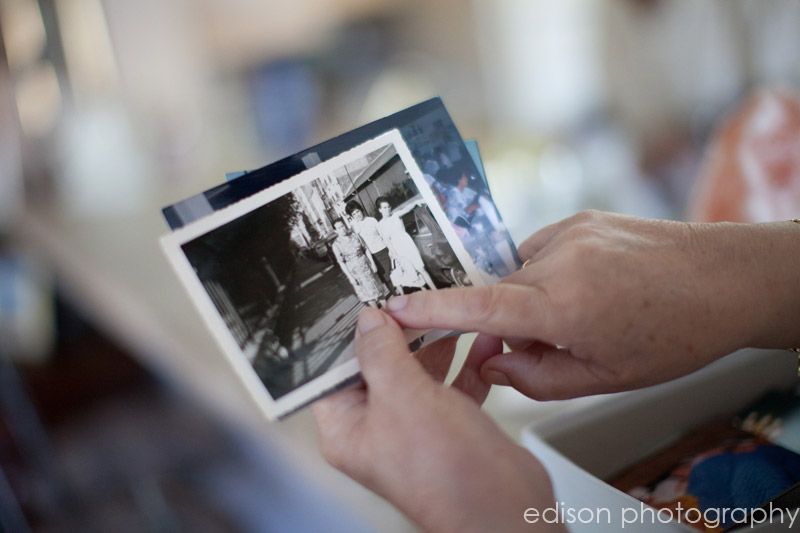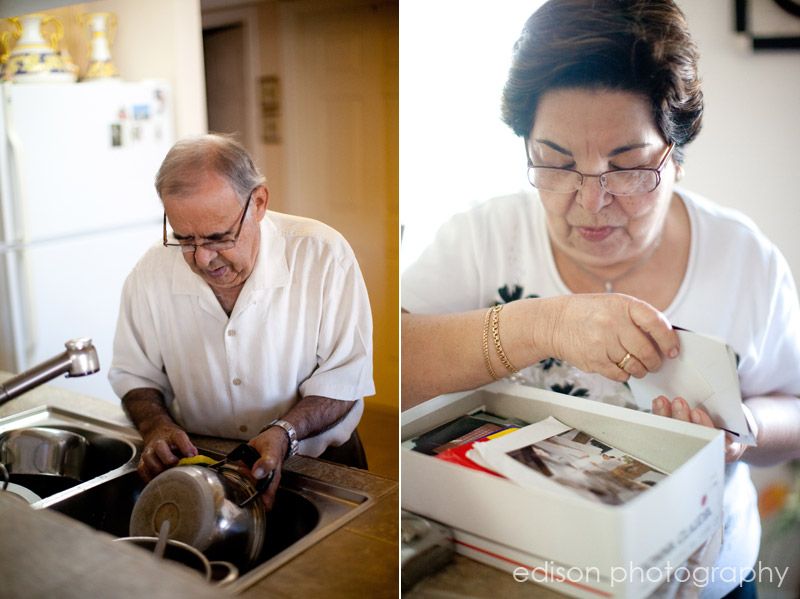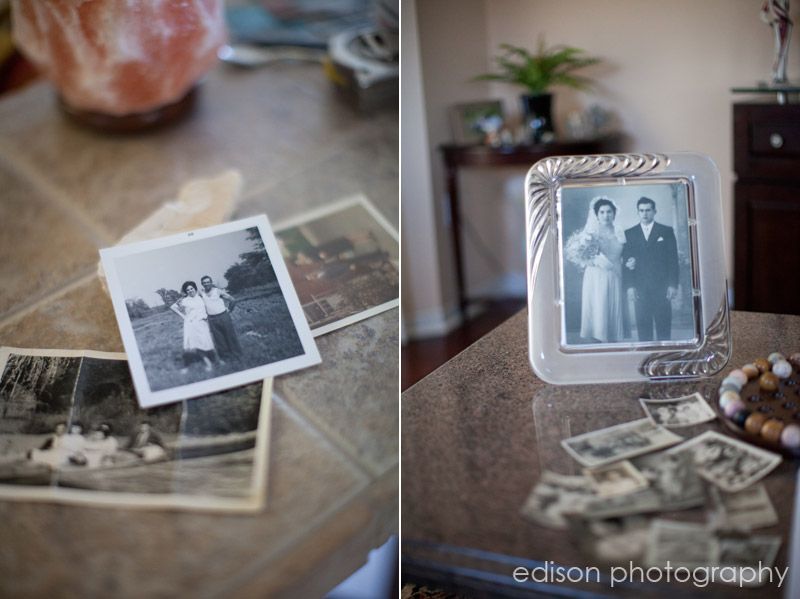 Love how these two care for each other – straightening each other up for their photos outside.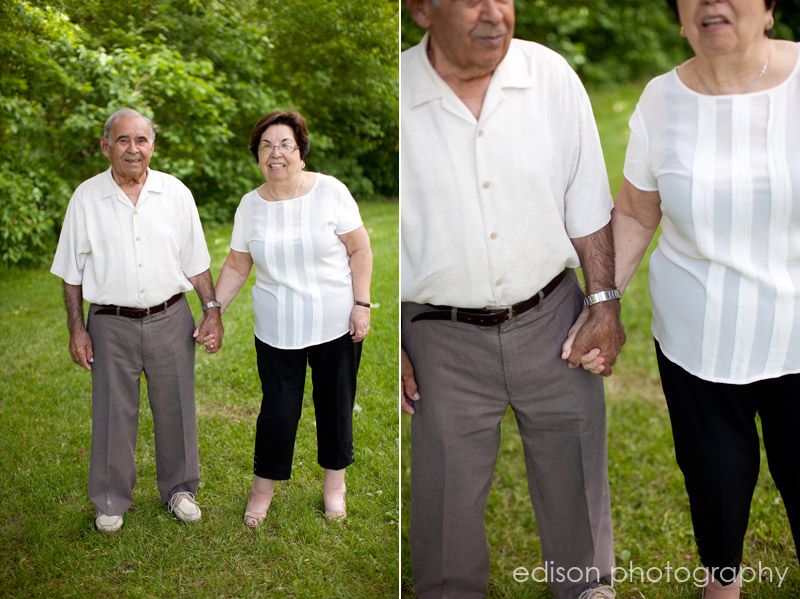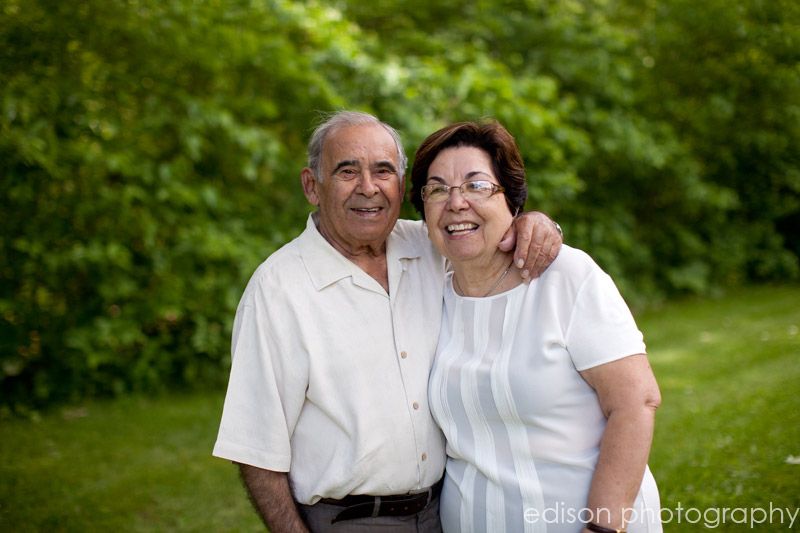 Once we had taken a few photos Jose said "Can I kiss her now?" Yes. You absolutely can.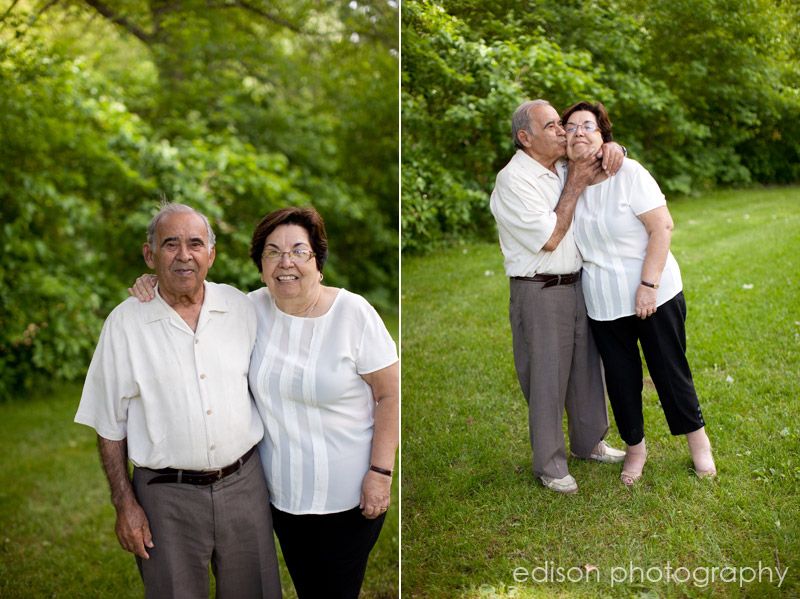 Celebrating life and love,
Krista