Today, was our second day here (that's it?) and we went to Living Hope. Wow. I knew nothing about Living Hope – but when their director Christine told us all about it, I was fighting back tears. It is so beautiful. Let me explain….
Living Hope's goal is to restore dignity to women. All the women who are at Living Hope each day are either HIV positive or were former child soldiers, or somehow effected by the LRA. There are women there who were abducted as young as 9 and 10 years old, made to walk 600miles and then the first thing they are taught is how to kill. Weapons. They were then returned home and forced to kill their own families – giving them no reason to leave their abductors. They have been raped, mutilated, and abused in every sense of the word. There are women there who have had their mouths, noses and ears cut right off. A warning to other girls from their abductors. And then there are women who's husbands were promiscuious, got AIDS, and never told their wives until they too were infected and it was too late for her. The average Ugandan family has 7.2 children. The husbands died of AIDS, and the women were left behind sick themselves with a house full of children. Their land and homes were taken from them. No source of income – the only thing they had to offer to get money for food was their bodies.
And the stories go on and on. Unbelievable. And I had to remind myself – it could have been me. It could have been my daughters. If we had been born in this country… it could have been me.
Enter Living Hope.
They realized that they couldn't just keep going in and rescuing orphaned children… this is not how to restore a nation. They needed parents. And so they began with the women.
(Their director Christine giving us inspiration and stories…)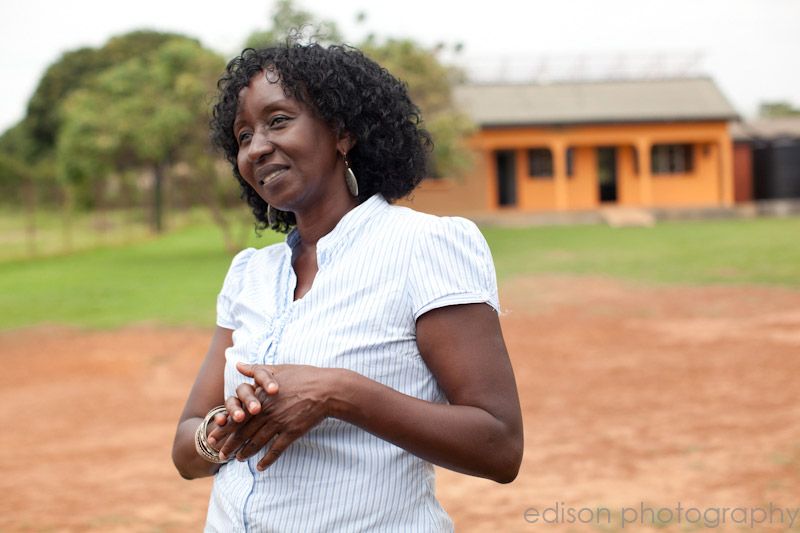 The first thing the women do is trauma therapy. Christine gave a great example of two ten dollar bills. One is straight from the mint and in perfect shape. One has been thrown in the wash, fell in the toilet, crumpled up, and filthy. But how much is each bill worth? Is one bill worth more? And so they begin to remind the women they are important. Nothing that has been done to them can take away their value. I love this so much.
The other thing they do at first is medical attention. For example, the pill that helps combat HIV (and that is free from the government) is so strong that without proper diet will kill you. Living Hope gives them healthy meals each day they visit. And has doctors to help assess and handle their medical conditions.
But then they are taught life skills. Things they can take away from Living Hope to make money for their families. They are taught business skills and money management. Many were abducted at young ages, and do not know how to care for a home or their children. They are taught these skills as well. They are also taught not to be dependent on Living Hope – they are only allowed to stay two years… and then it's time to go out on their own.
There are a few key business skills they are taught. Sewing. This is something they can do on their own after they have left Living Hope. They can set up a stand at the market and sell their sewing creations. At Living Hope they create dolls and toys. If you have seen the Watoto choir sing you may have seen some of these!
I started my day in their devotion and prayer time in the sewing room and then admiring their handiwork.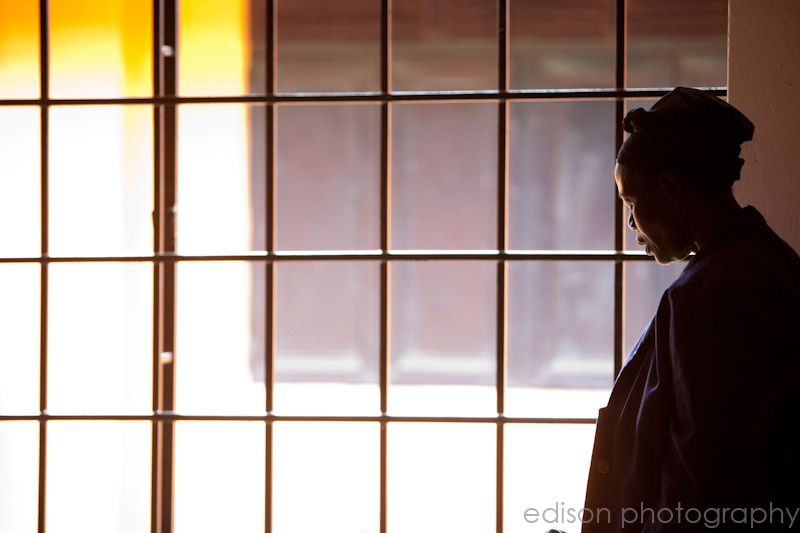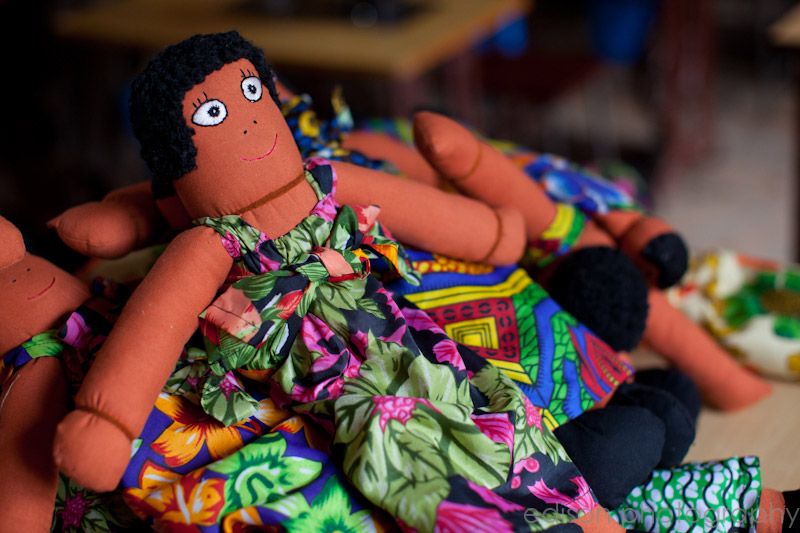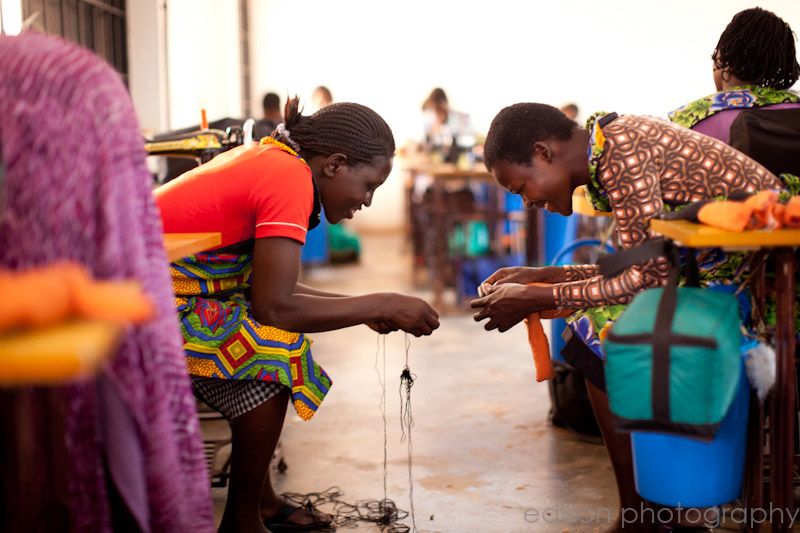 And the women can bring their children and have them with them, or in the nursery. Brilliant.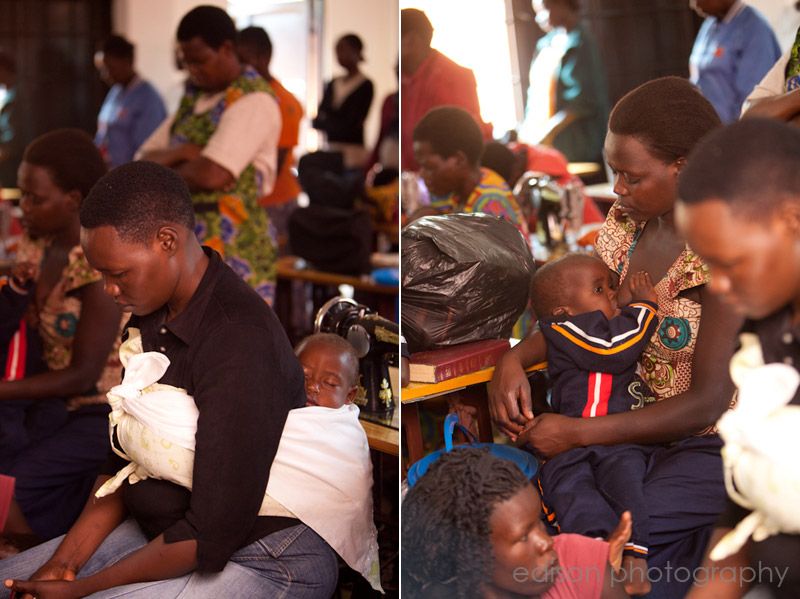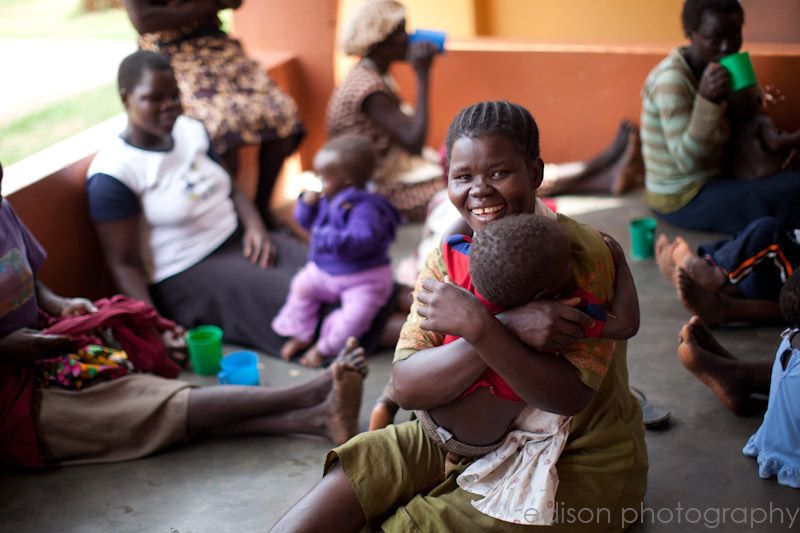 ANd in the nursery… they are loved and cared for so well.. and also pre-school is offered!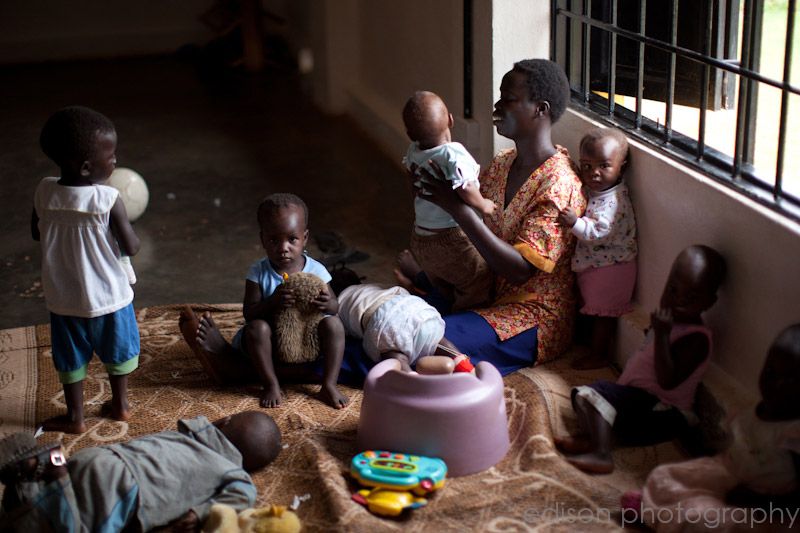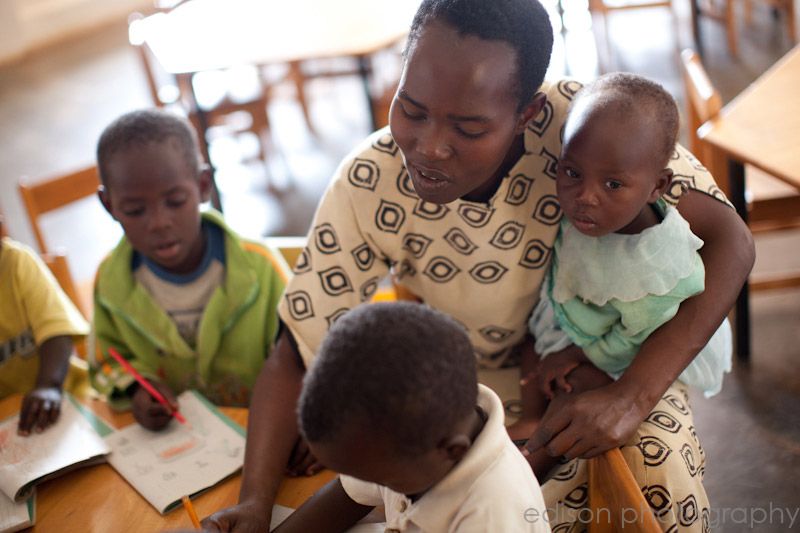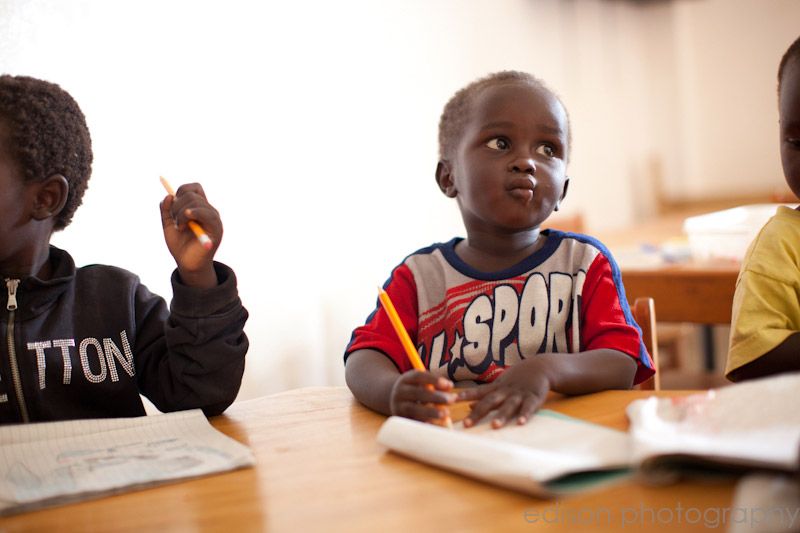 Peanut butter is a main staple in their cooking here. They make peanut butter in the traditional manner at Living Hope so that when they leave, they can continue this skill. Something any woman can do (as most girls are taught early on how to make this necessary Ugandan food), sell and provide income for their family.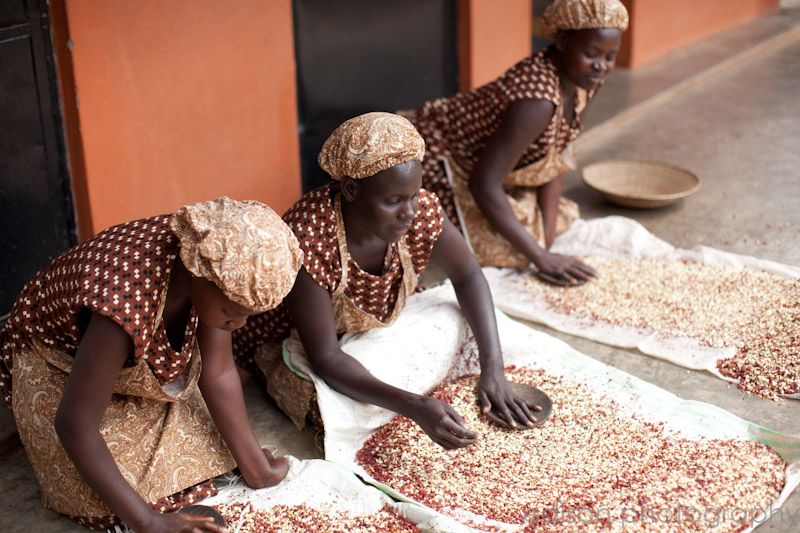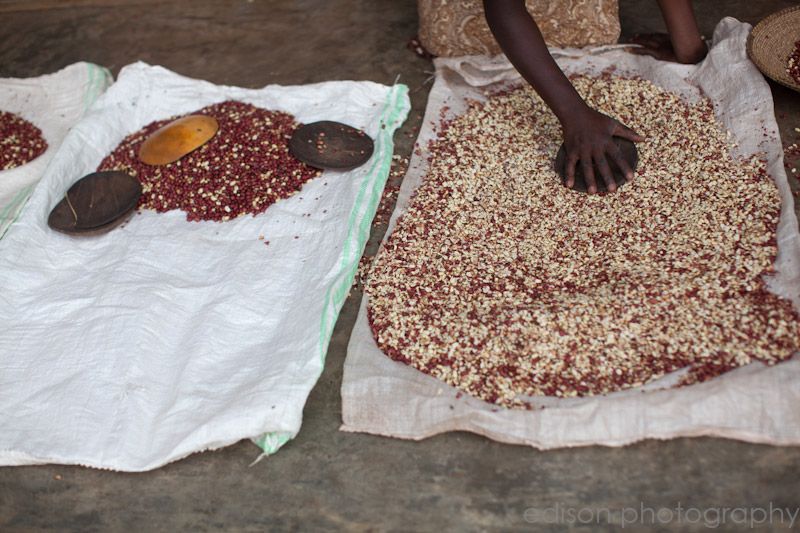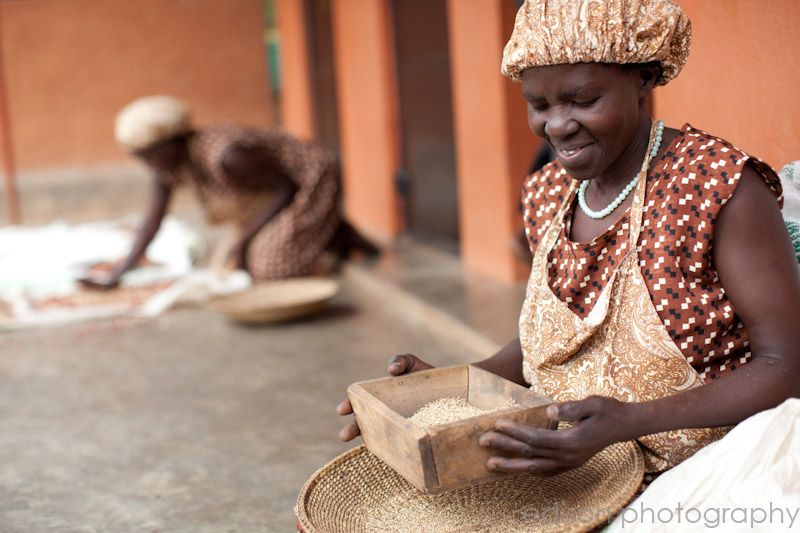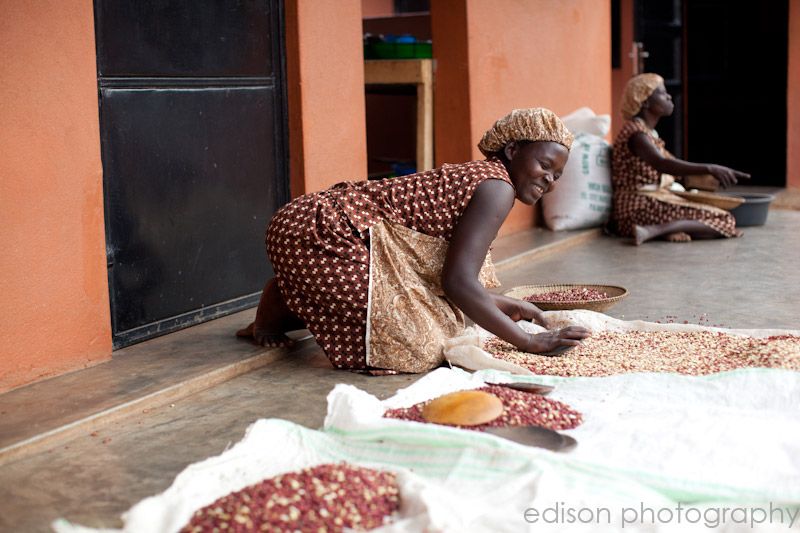 And this last skill is beyond brilliant.
Studies were showing that a high percentage of Ugandan girls went to school in grades 1-3. But starting in grade 4 the numbers dropped drastically. Until there was a severe lack of girls being educated past grade 4. Research has continually shown that education is a key factor in combating poverty. The question was – why were girls dropping out after grade 4? Well, being older when they start school… their bodies were developing around grade 4 and once a month they would have to miss school for a week. Sanitary pads here are about $10. An average income could be $40/month. That's ¼ of their income on pads. And with most families having 7+ kids… well, girls would just have to go without. And miss school. And get behind. And then get further behind. And then drop out.
Living Hope worked with a scientist who developed a sanitary pad that is made from recycled paper and papyrus. Something the women can make themselves. And that are incredibly affordable. And biodegradable. And again, women are being restored.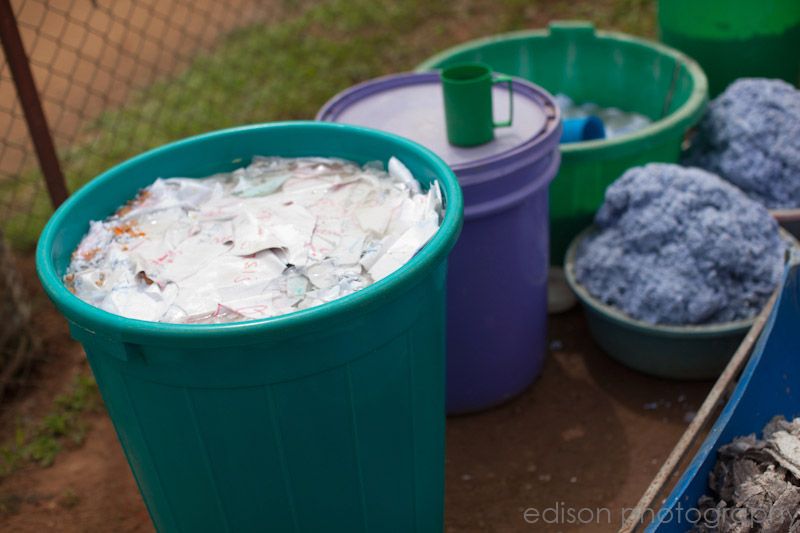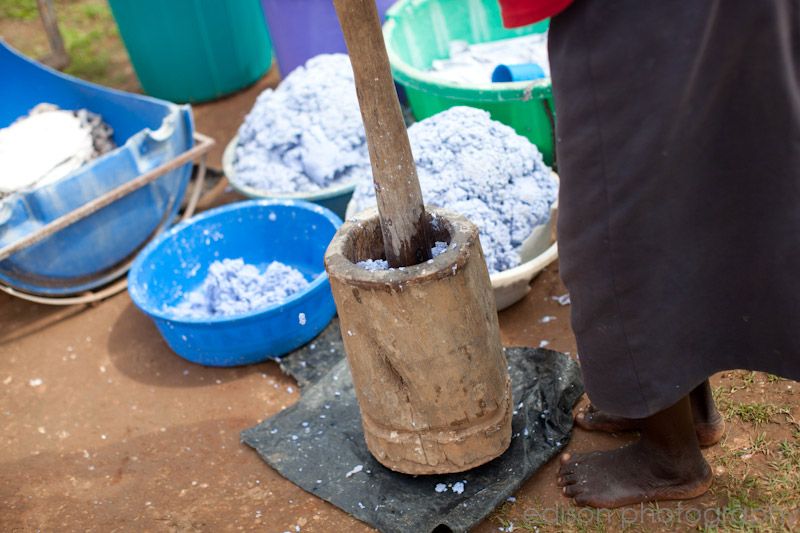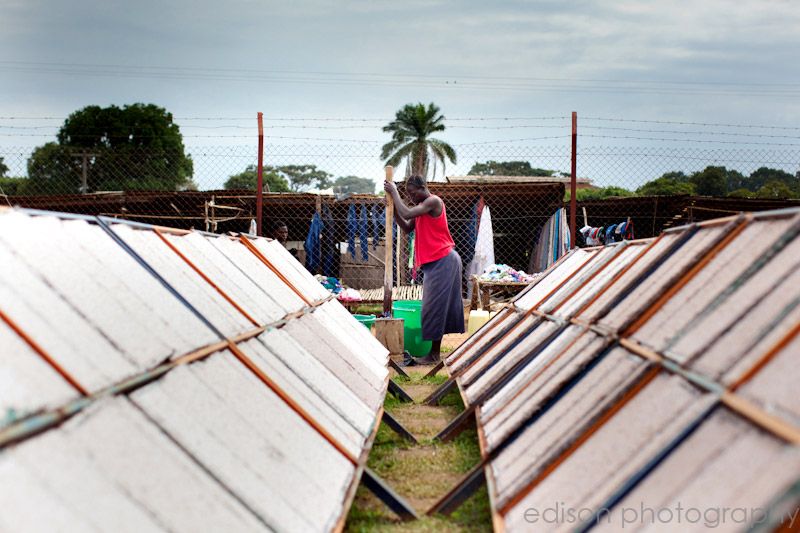 The actual machinery isn't copyrighted yet (is that the right term?) so I can't show those images… but this whole concept is so great!
To see these women walk around with their heads held high, and hear their laughter ring and know that they are confident women who are able now to care for and help their family… powerful.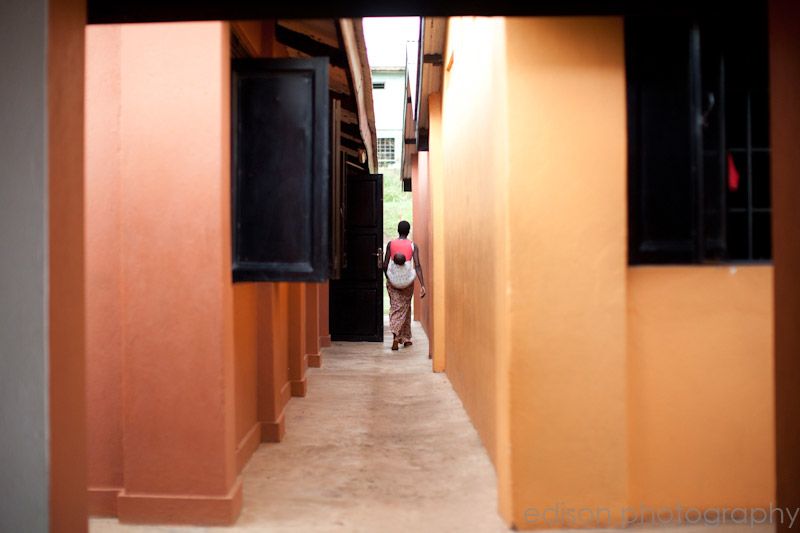 To learn more about how you can be involved with Watoto, contact then at canada@watoto.ca or visit www.watotocanada.com
Celebrating life and love,
Krista
8 Comments »