As I mentioned in yesterday's post, we stayed at our first Air BnB on this trip to New York City. I have spent hours looking through AirBnB for our last few trips – but it never worked out for us as either they were all booked (darn my procrastination habit!) or they had a minimum night stay that was more than what we needed. [When we were in Maui last month, we stayed at a VRBO which is "Vacation Rentals by Owner" - similar... but not quite as cool.
] I was so excited the stars finally aligned and we could try out an Air BnB on this trip! If you aren't familiar with Air BnB – you should look around on the site! Their definition is "Rent unique accommodations from local hosts in 190+ countries. Feel at home anywhere you go in the world with Airbnb." You can find the coolest places to stay from treehouses to castles, yurts to luxury homes! And often for less than a traditional hotel would cost! If you want to get sucked in to losing hours to scrolling through "some day" vacation spots – check out this link HERE.
We were fortunate as it's not the most popular time of year to go to New York – and when we finally remembered to actually book something a week before we left, we found somewhere with availability still!
We have found that on Staten Island you can get more space for your dollar – and it's a nice break from the hustle and bustle of Manhattan. The (free!) ferry ride between Staten Island and Manhattan is fun for the kids (ok – and us too) with great views of the skyline and the Statue of Liberty too. And did I mention it's free?! Staten Island isn't the ideal place to stay if you like to come back to your room during the day – but if you're like us and want to spend the day in the city and then relax at your accommodations for the evening, it's great! If you've never stayed in NYC before – you pay a lot for hotels – and they're small! I remember one time Mark and I had a room where we had to be pressed right up against the bed to walk around it to get to the washroom or door. But it was walking distance to Central Park. So you need to weigh out your pros and cons. I just find when travelling with kids – we like a little more space. (Space = sanity).
Okay – so we found his great house. The reviews were great too! ALWAYS read reviews is my biggest piece of advice! You learn to weed out the good and the dumb – if someone rates it 2 stars because they didn't like the paint colour or the towels were crooked – that goes straight into the dumb category and is not taken into consideration on the basis of being purely stupid. Anyhow, I digress… the reviews for this place were great. There were a few quirks people mentioned – but Mark and I have lived in old homes and know choosing character and age means having to let somethings go. Creaky floors. I'll take a gorgeous original wood floor that creaks – over a boring new flooring option any day.
Before we went, Eden and I looked it up on Google Maps. It was hard to tell from the Google Maps photo what it really looked like. And even when we pulled up – it could be cool… or it could be a dud. Was really hard to tell. There were some other beautiful character homes in the neighbourhood so we hoped it landed in the cool category. It did. Oh – and did you catch when I said we "pulled up" – another beautiful part of Staten Island. Actual parking without paying through the nose! We found a parking spot on the street immediately in front of the house. This makes me happy – especially when it feels like -100 outside.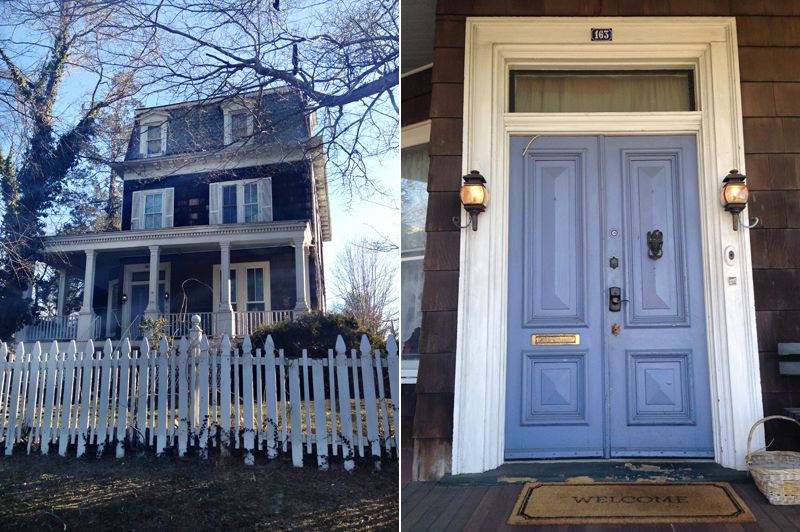 We walked in and a huge sigh of relief. The details – bannisters, light fixtures, and more – had me at hello.
As soon as you walk in you see this gorgeous staircase – and on your right this incredible living room that went through to the dining room. The Living Room, Dining Room and Kitchen are shared with the other guests – and we shared a washroom with one other room/guest. But – except for a quick "hello" in passing in the hall, never saw anyone else. What a treat to stay in this gorgeous home!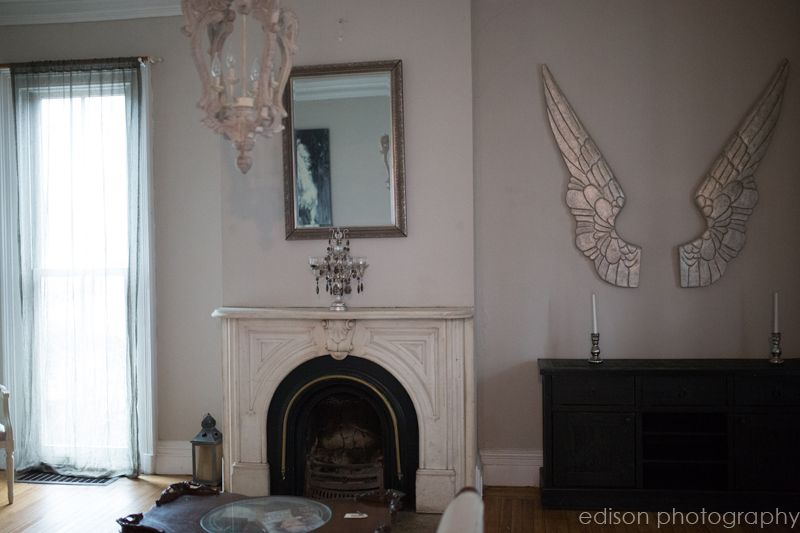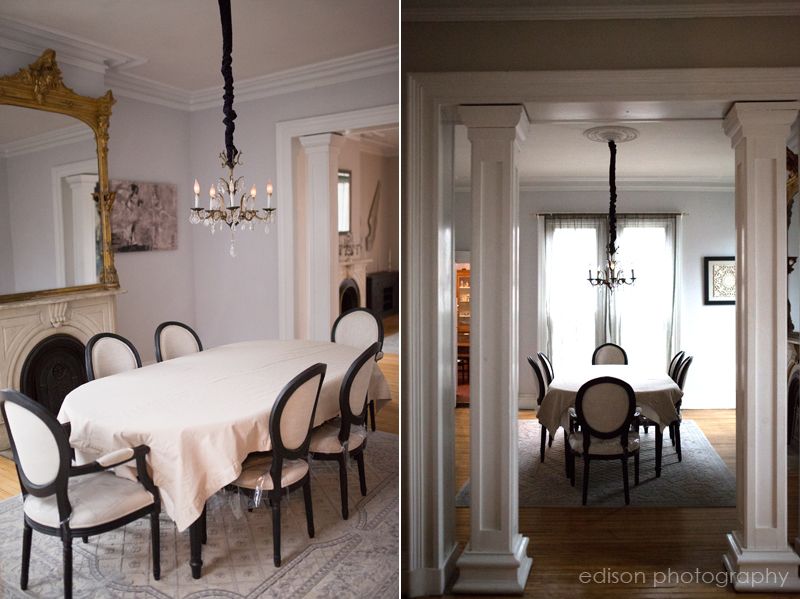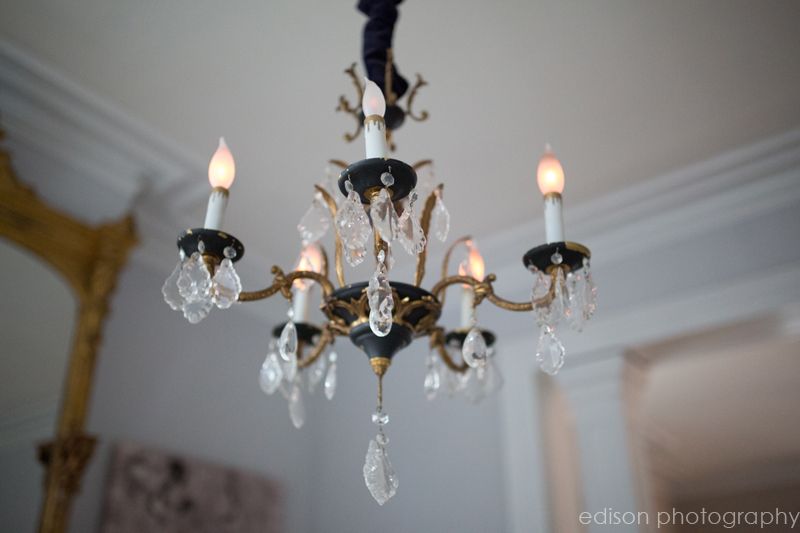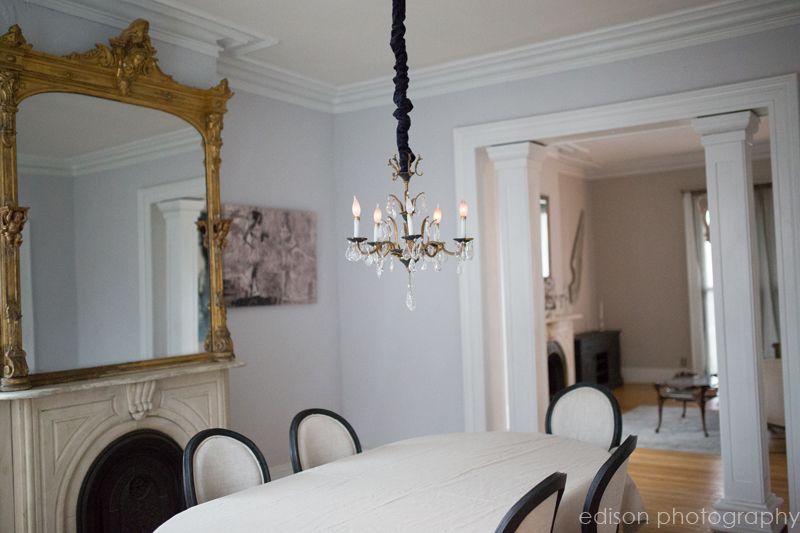 We stayed on the third floor in the "Famous Artist Loft". Our only complaint about this whole place was the heat. Now – we've lived in big old houses and completely get it that you can't really regulate heat like you can in a new (boring) home. The difficulty was, because there were others in the house – it felt awkward to leave our door open to help balance heat. Our room was like a sauna – the hall was quite cool. So we left the door open as much as we could to help balance it. A fan could have made a world of difference. But at least it was warm – we were concerned it'd be freezing – it's hard to heat these old places!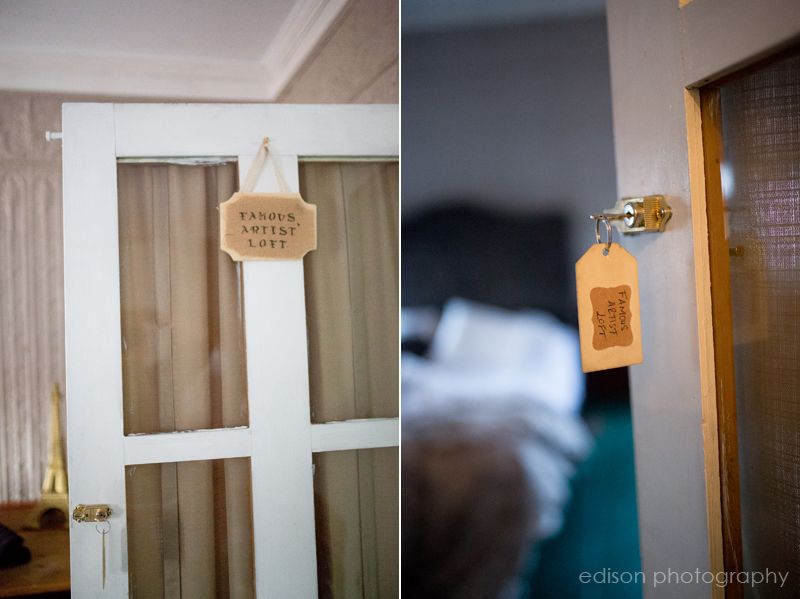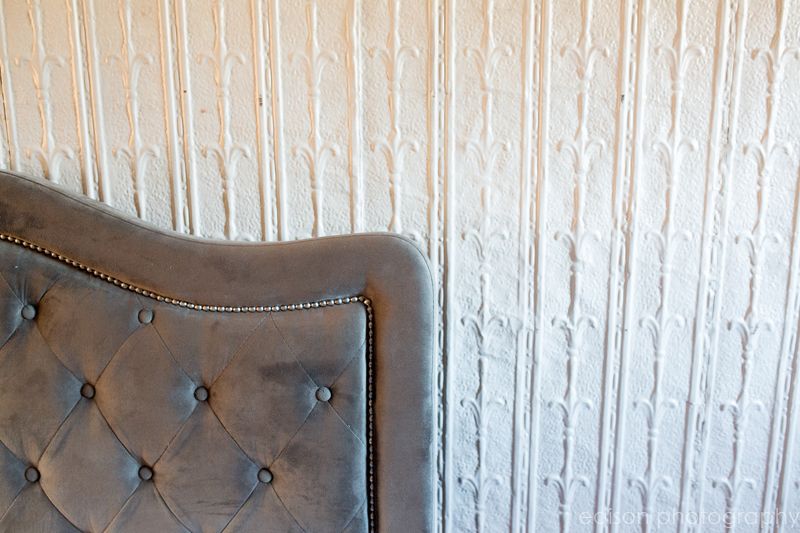 Two big super duper comfy beds – and it was nice to have Netflix installed on the TV in the room! As Canadians – American Netflix is an extra special treat as there's shows on there we don't get. Nice to relax at the end of the day!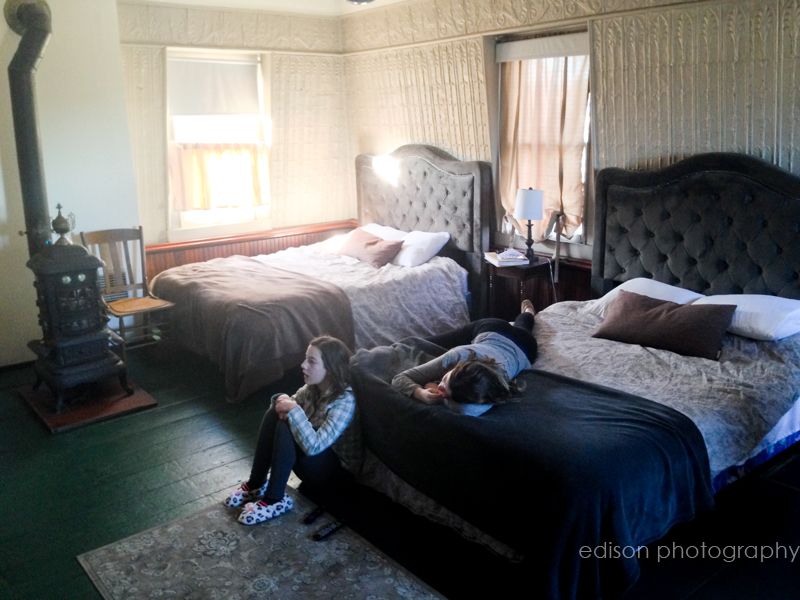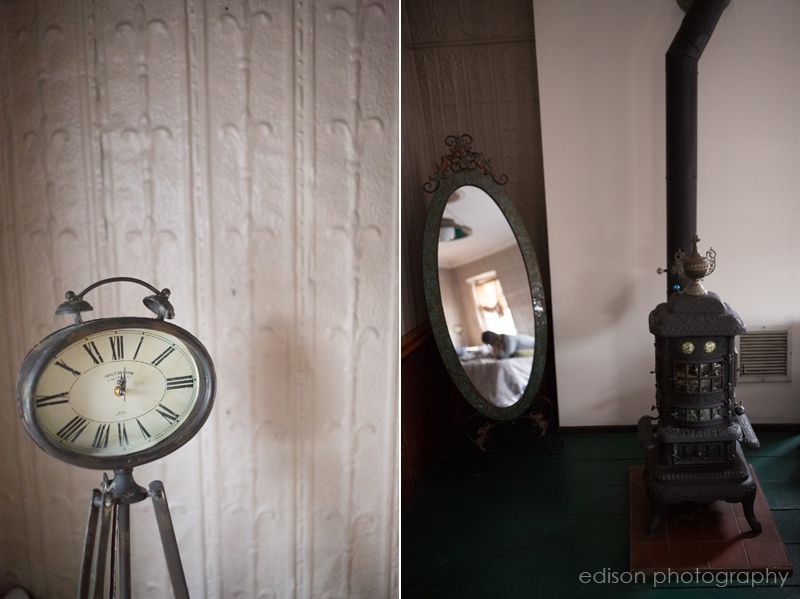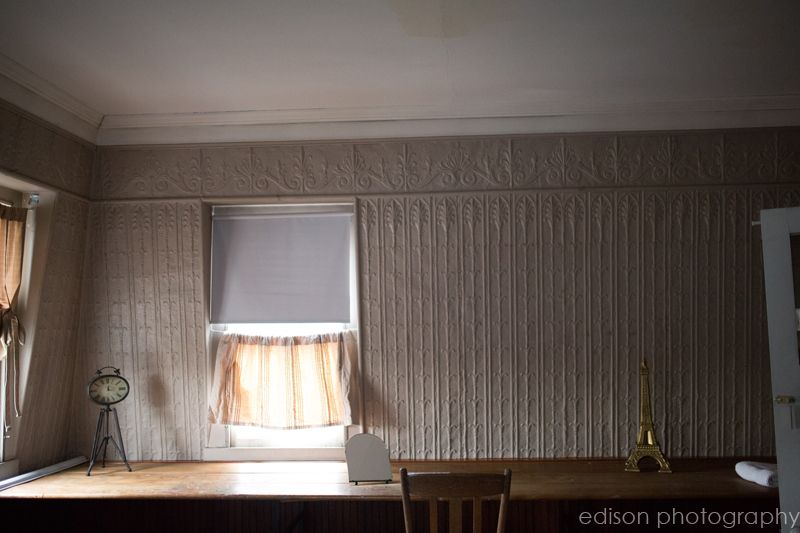 All in all a great place to stay! If you're a light sleeper I'd suggest the third floor rooms as the floors are creaky (as to be expected) so would be noisy if you had neighbours above you. We drove to the ferry terminal – about 5 minutes away – and it was Sunday and parking was free! Normally parking is $8 for the day. We were going to take the bus to the terminal – which you can catch super close to the house – but realized for four of us was cheaper to pay for parking than four bus tickets! Really convenient location though.
I'll end the post with a few of the fun details from around the house!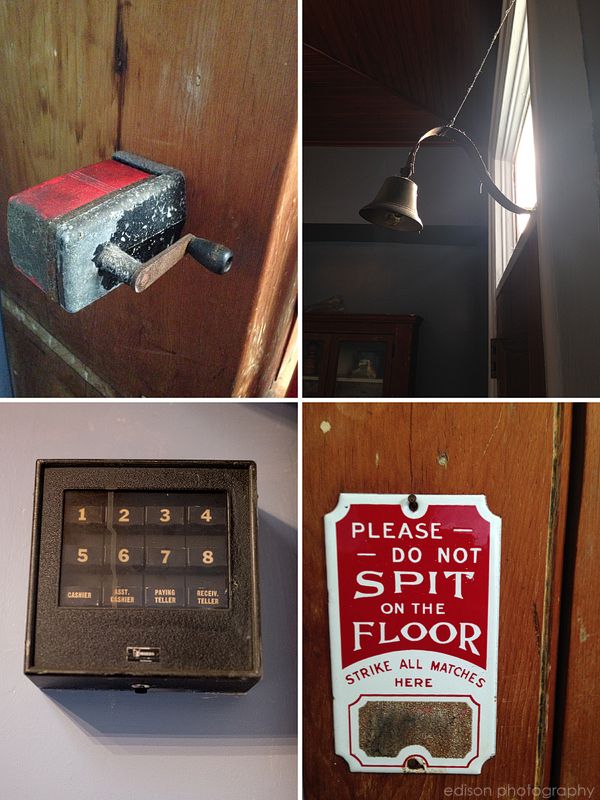 Totally recommend it – and did I mention it was way cheaper than a hotel? We had a winter rate – I'd expect it to be higher in summer – but it came to roughly $100Canadian a night! Although ALissa, the owner, isn't on site – I texted her with a question and she responded with a couple minutes! If you're interested here's the link!