The Stones are one of my favourite families to document. Ever. They are such an amazing family that values love, relationships, life over things. They are so incredibly generous and talented in so many ways – I always leave inspired to live life fuller. Some of my past sessions with them were their maternity session for Isabella, newborn with Isabella, baby session with Isabella, maternity session for Desmond, Desmond's home birth, family session, Penelope's home birth, family session on the farm and the newest maternity/family session!
Sarah's babies have always waited for me – and this one was no different! I was away on vacation, and had a small window before I left for a tradeshow – so I was so happy that the baby made it's appearance during my availability.
When I arrived Sarah was in labour, and Kris was being his usual awesome support!
Lots of hands on deck! The midwives, second assistant, doula, Sarah's mom and me! Here is the midwife checking in with Sarah and giving her an update.
Kris was going on an hour sleep after working nights, and was sneaking bites of food in between Sarah's contractions. He is such an incredible support to Sarah. Love these two together.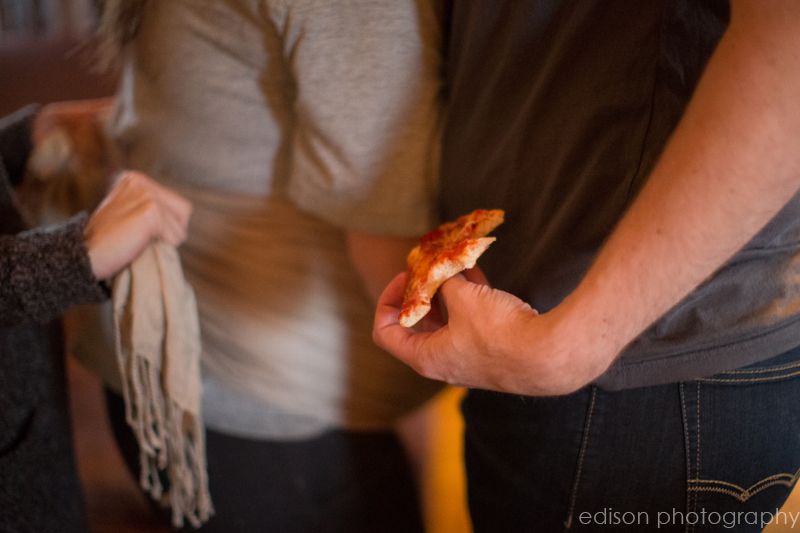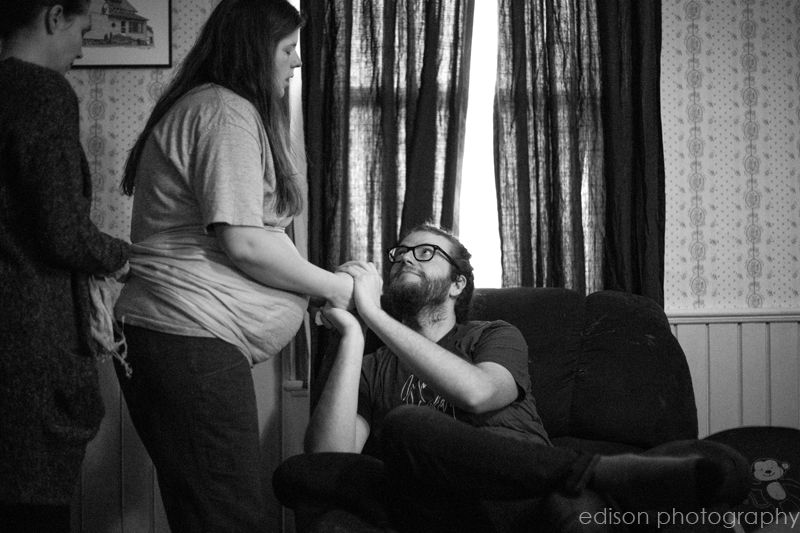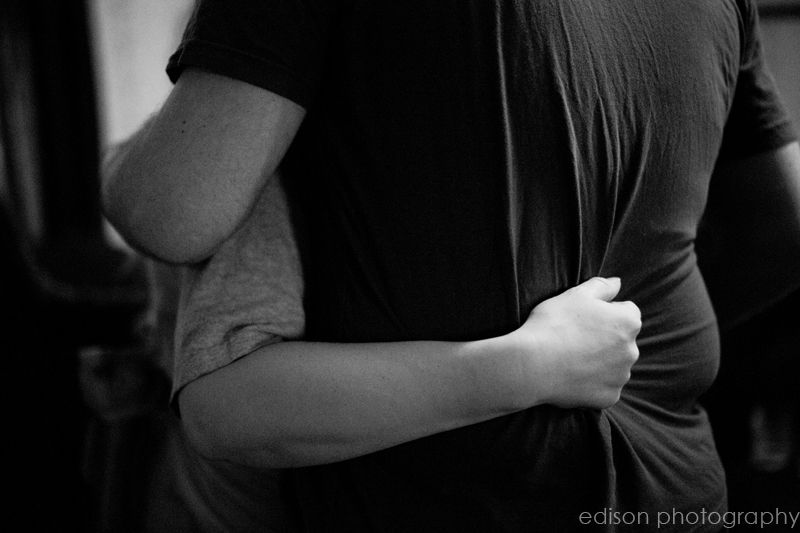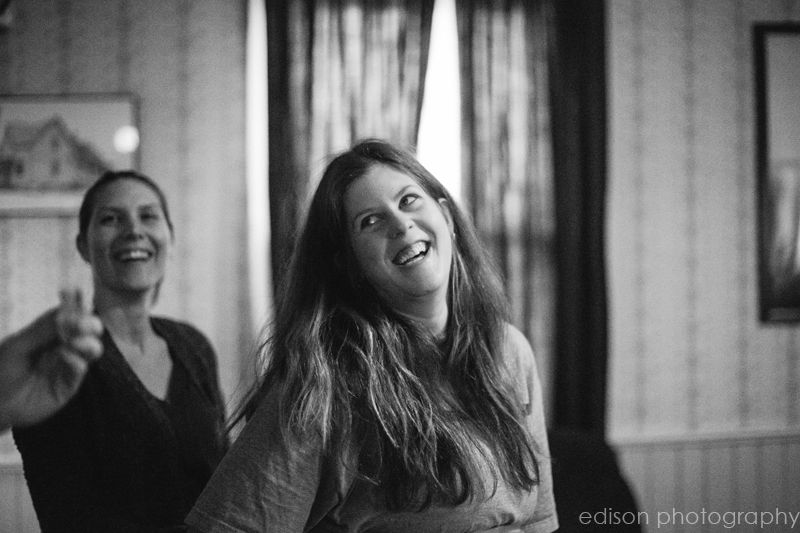 Lots of different techniques to keep Sarah comfortable and get the labour going!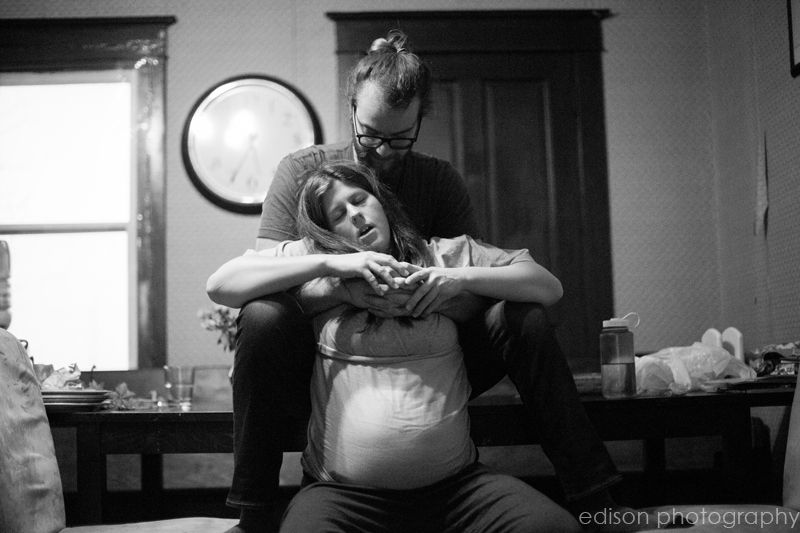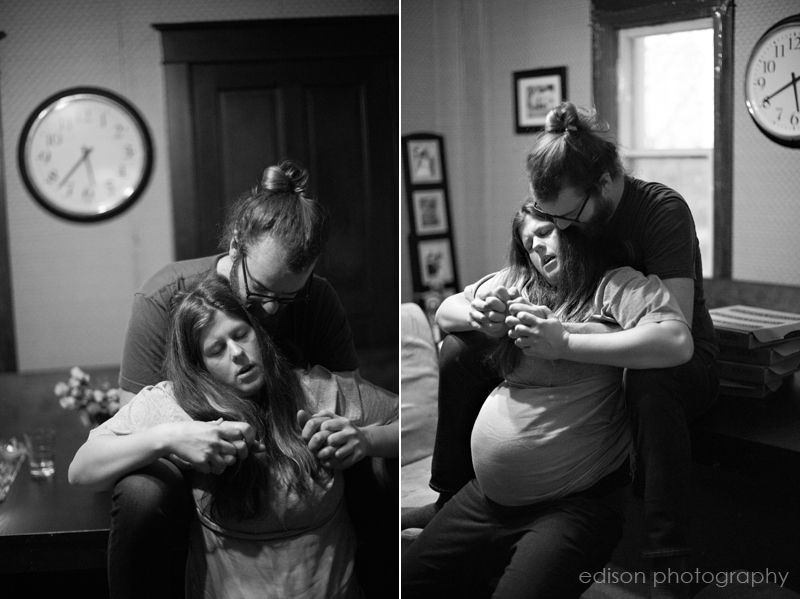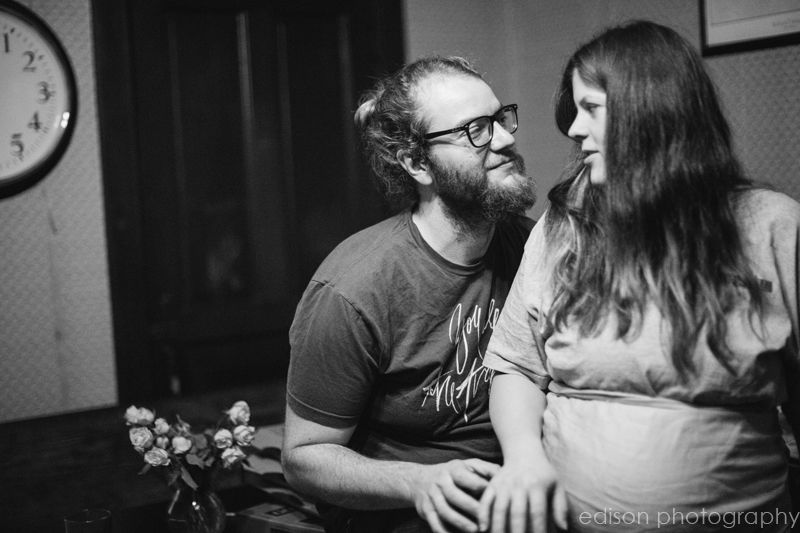 Love how this photo shows Kris and Sarah in the background in a photo from their first maternity session in the same pose!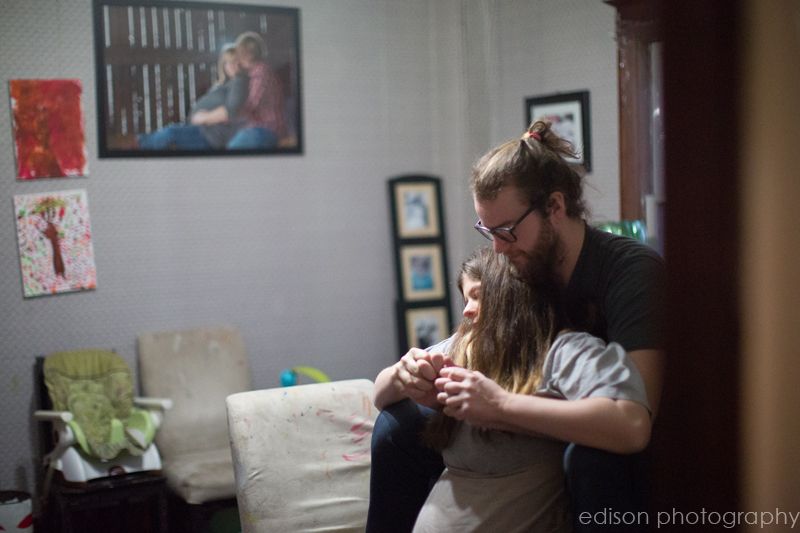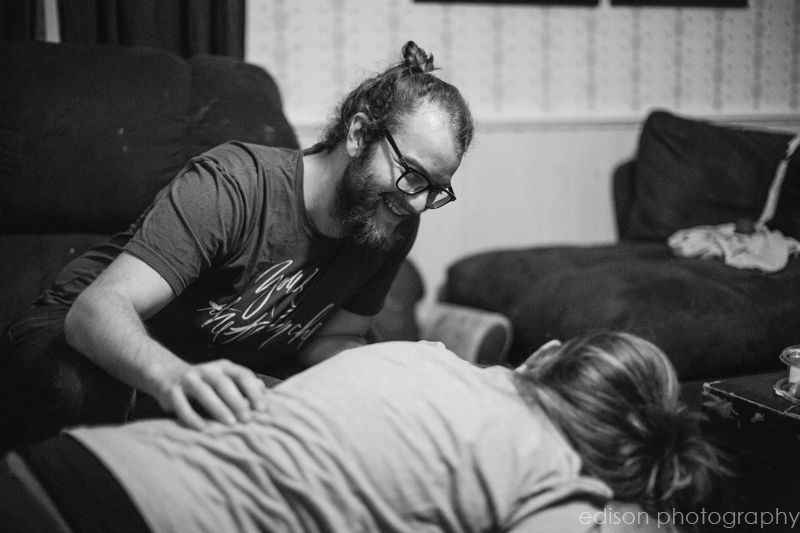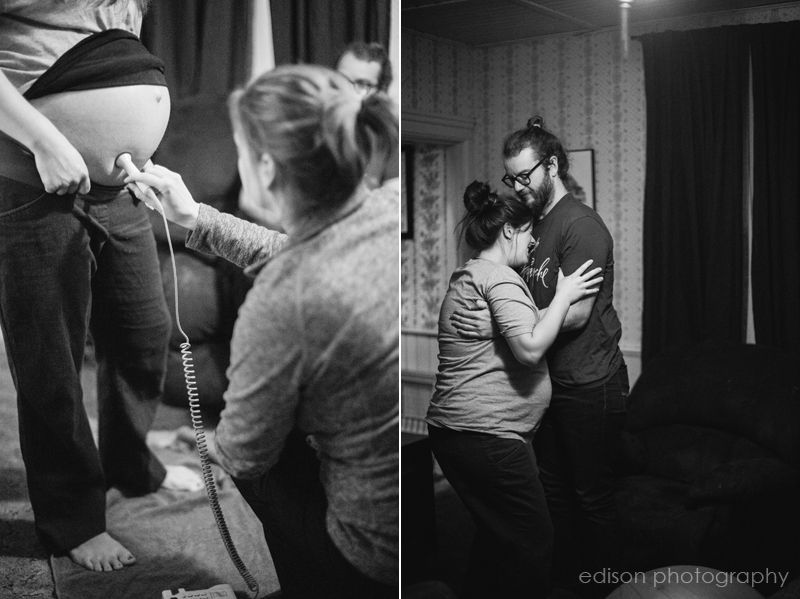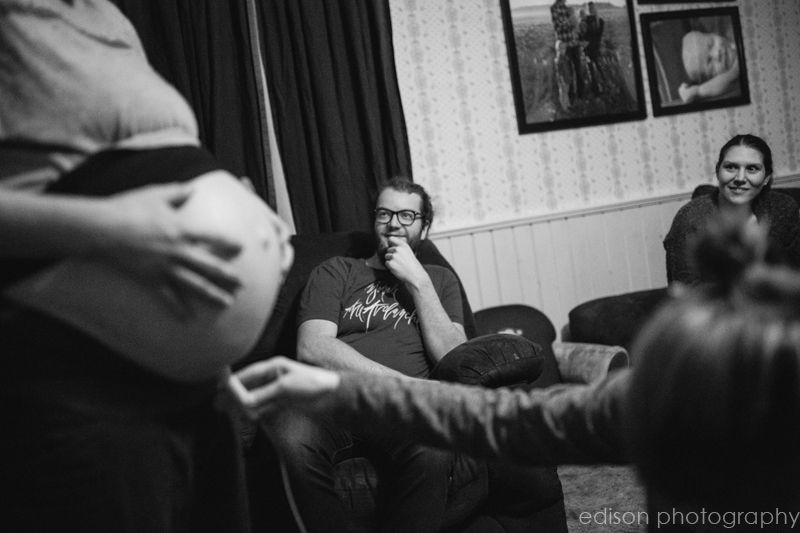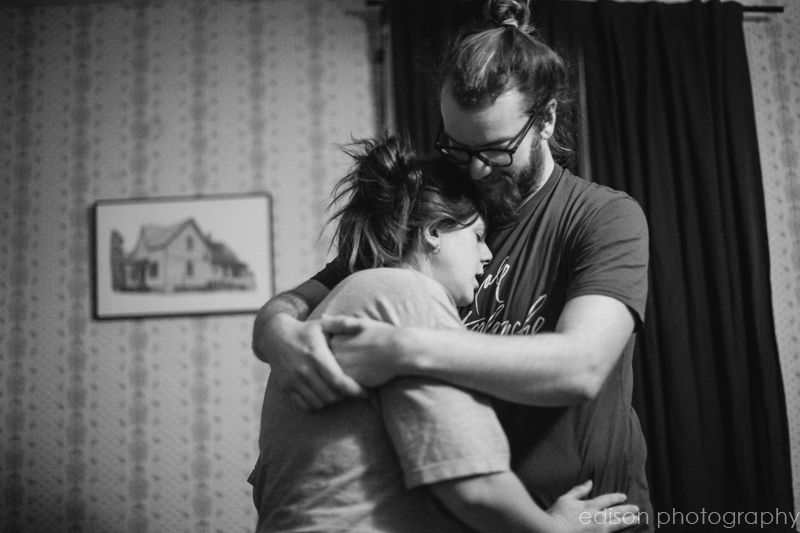 As the evening went along, Sarah's mom brought their kids home to go to bed. Sarah was so excited to see them!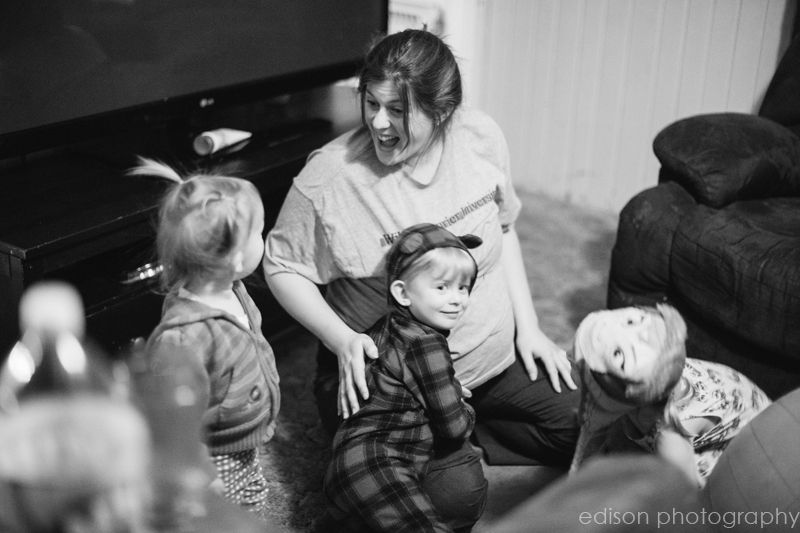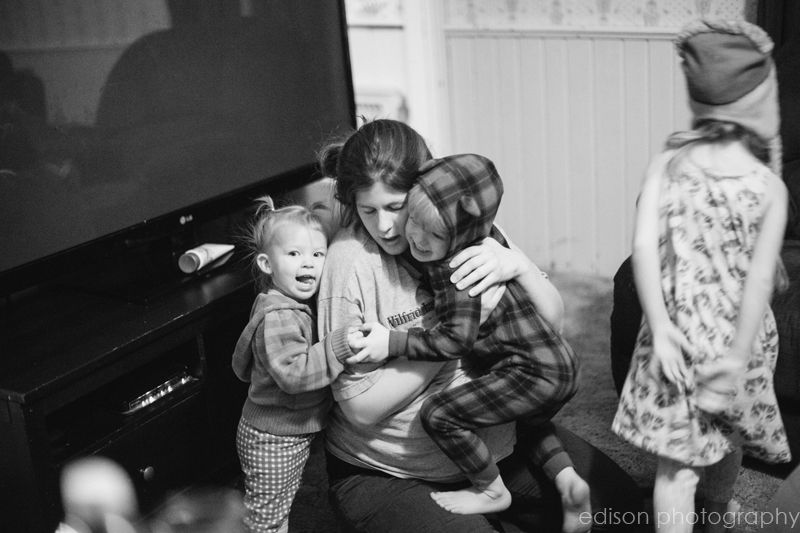 Things started to progress and this baby was starting to want out soon!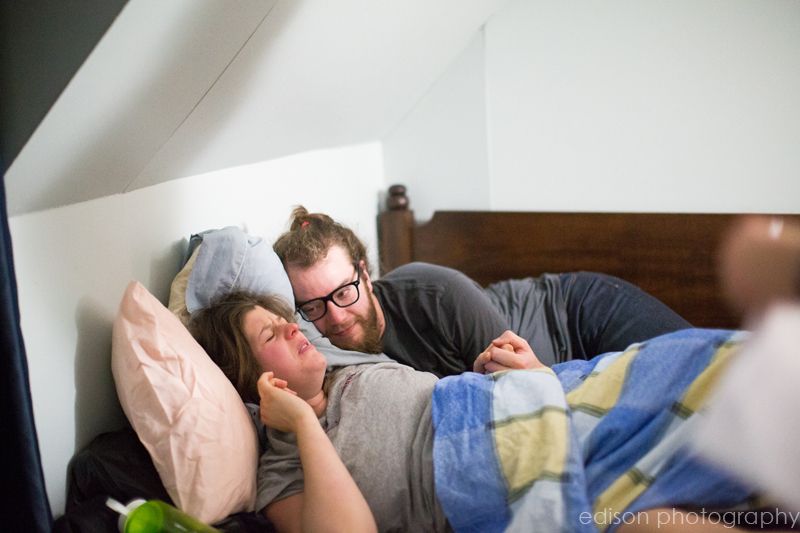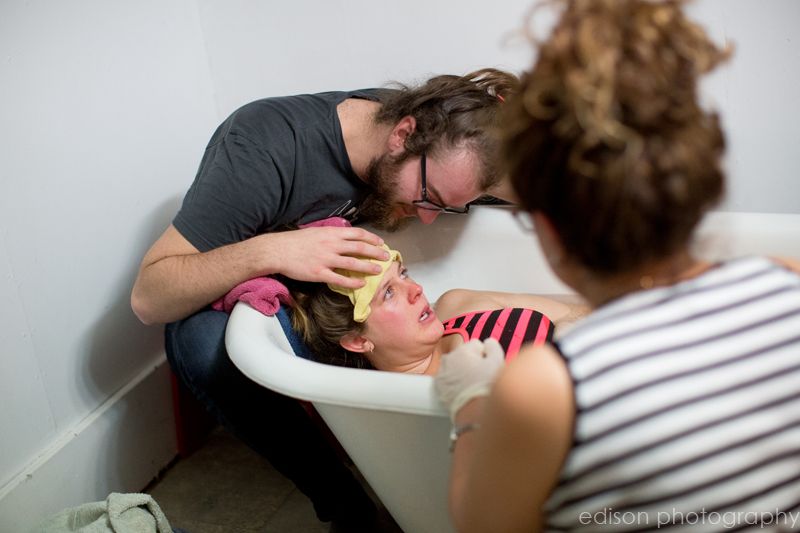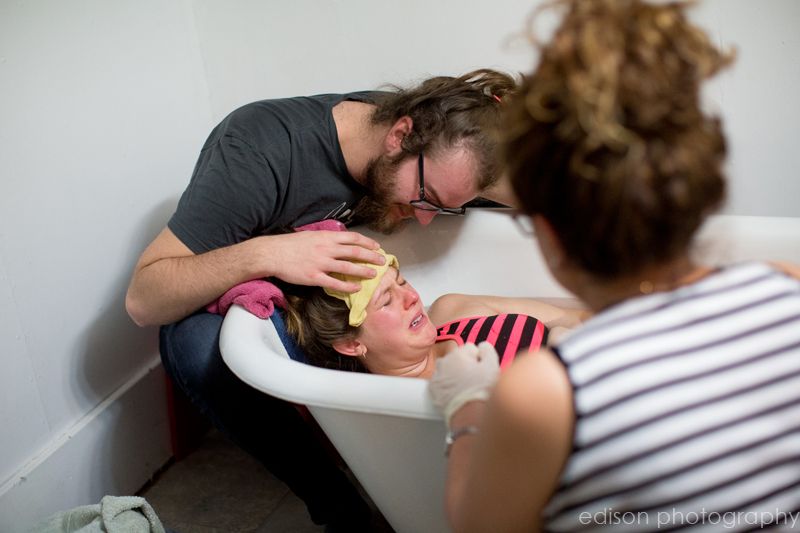 It was around this time that Sarah started professing her love to each person present – telling them how much she loved and appreciated each one of us. Throughout the labour Sarah was reciting Bible verses and praying – Sarah giving birth is one of the best experiences of my life. Such a strong, beautiful woman! And Kris – can not say enough good about him as he was there for every contraction to be held – tight! – or to wipe Sarah's forehead or to make her laugh. But back to baby…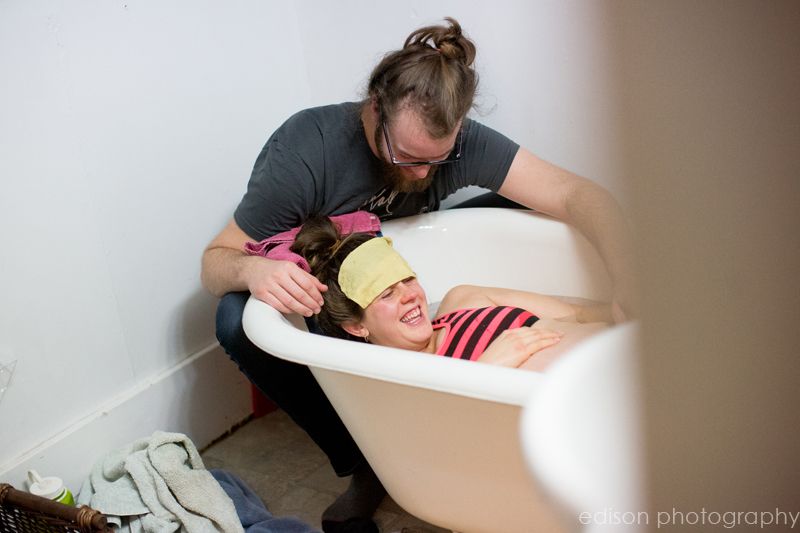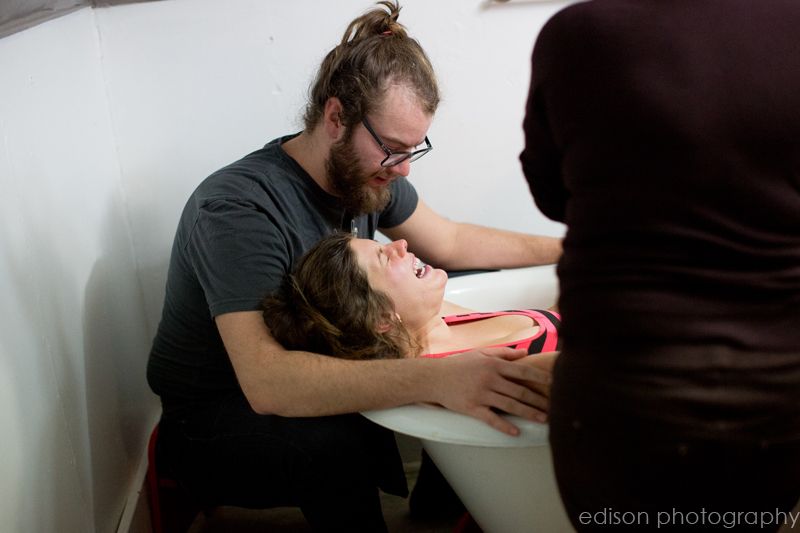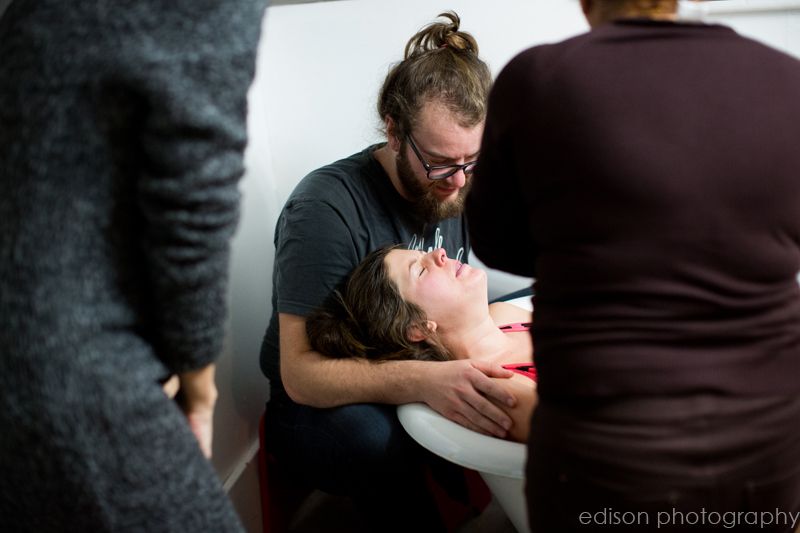 And suddenly Juliette Grace was here! After hours of labouring always seems so sudden when the baby finally arrives!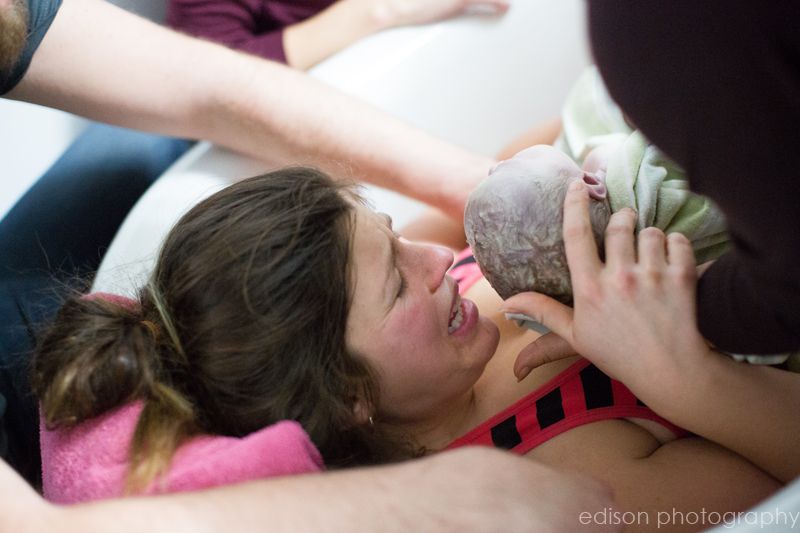 Bella was promised she'd be woken up to come meet the baby and to be the one who got to announce if it was a boy or girl. Such a proud big sister!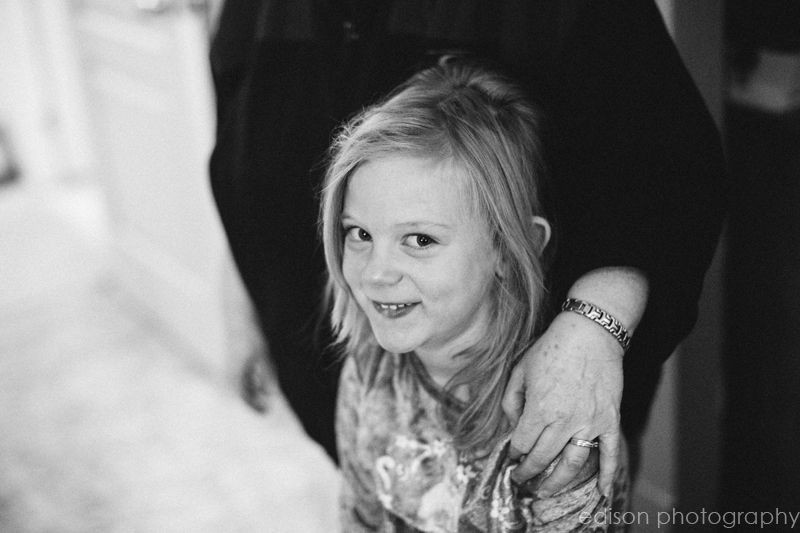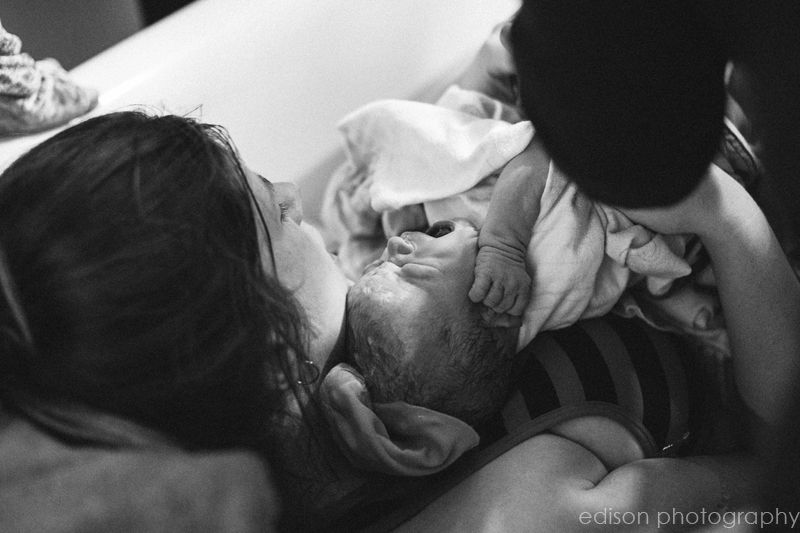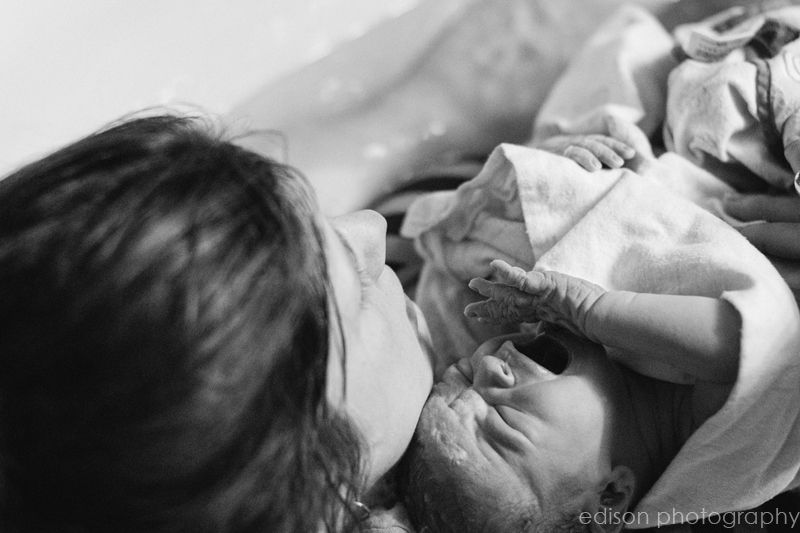 The umbilical cord was cut by Kris – and the baby was born with an actual knot in the umbilical cord that you can see here. So much thanks given for prayers answered for a healthy baby!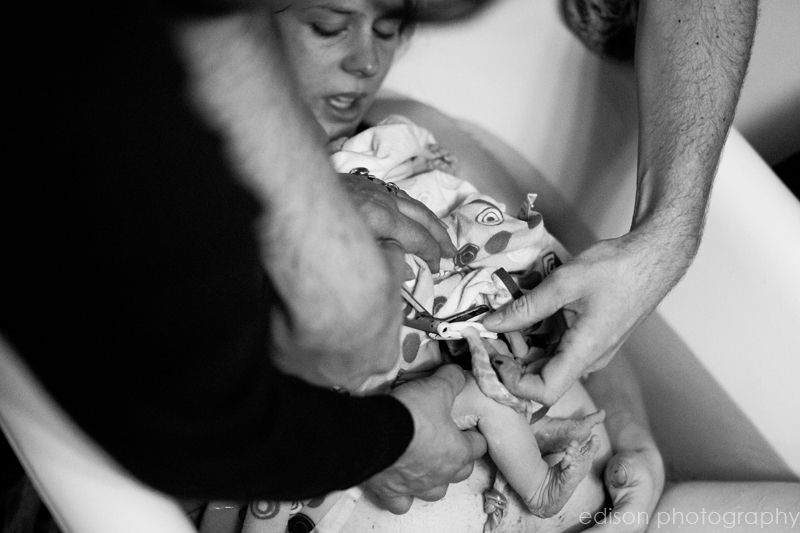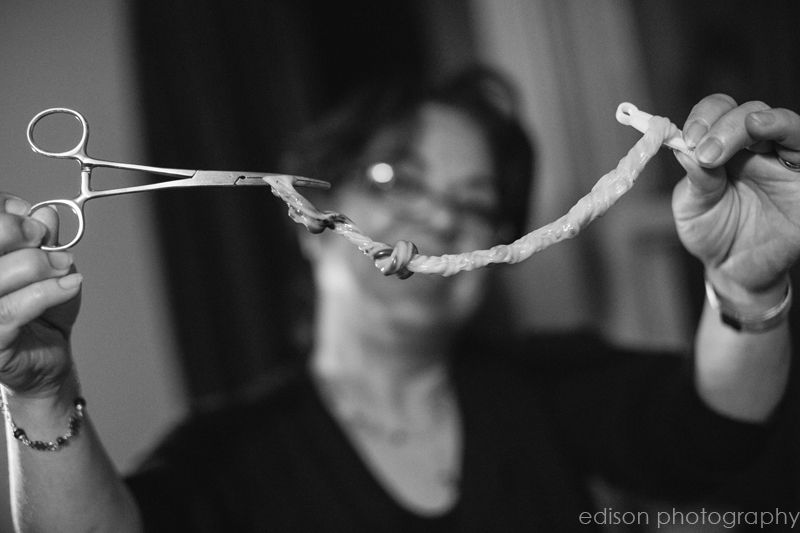 The moment Sarah has been waiting 9 months for…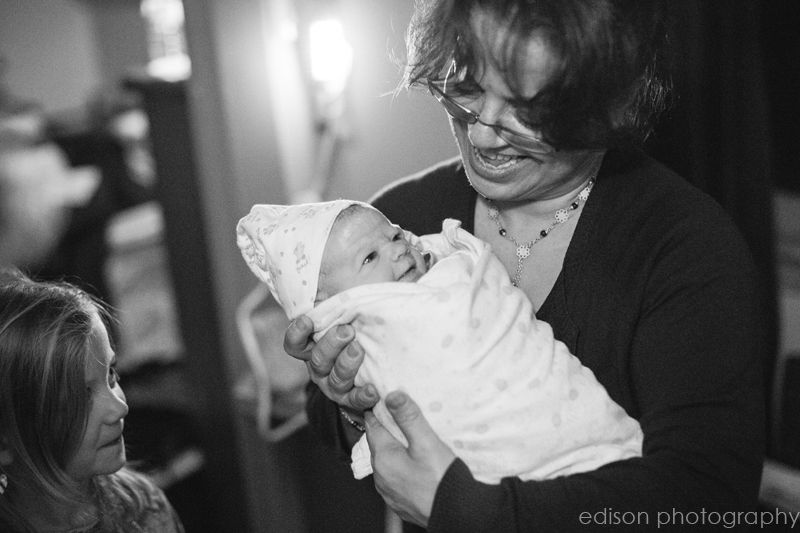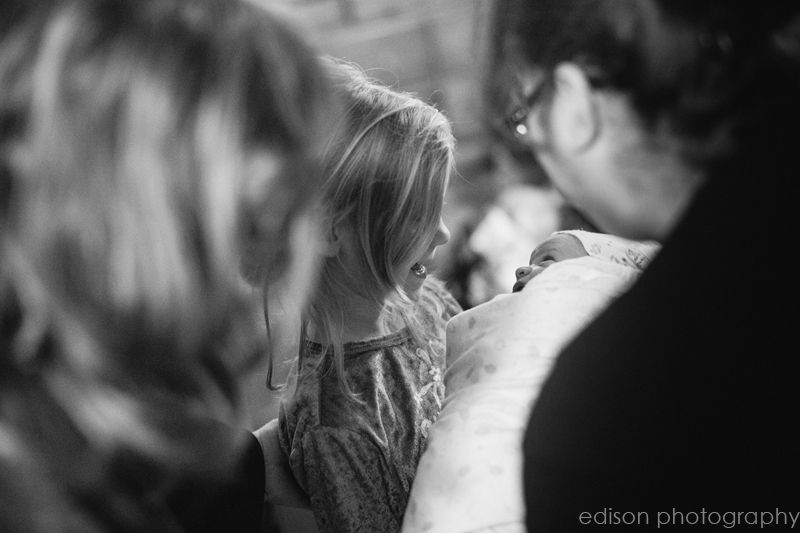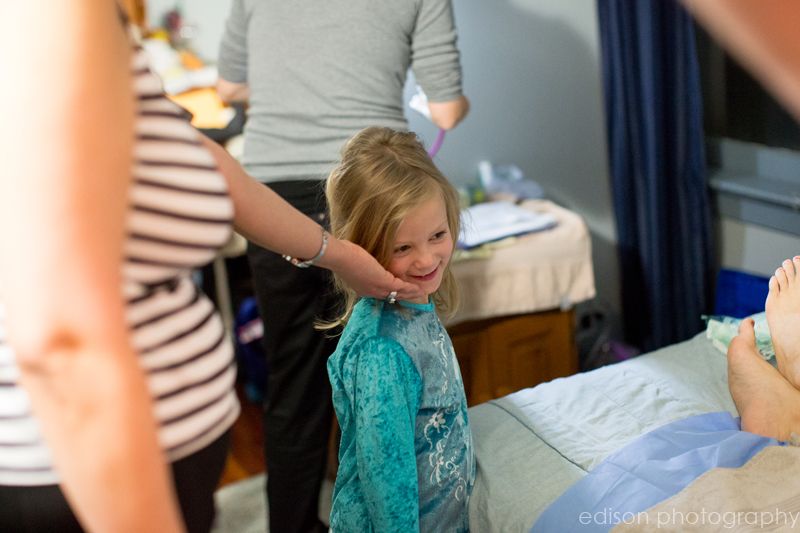 Cuddles and notifying people of her arrival!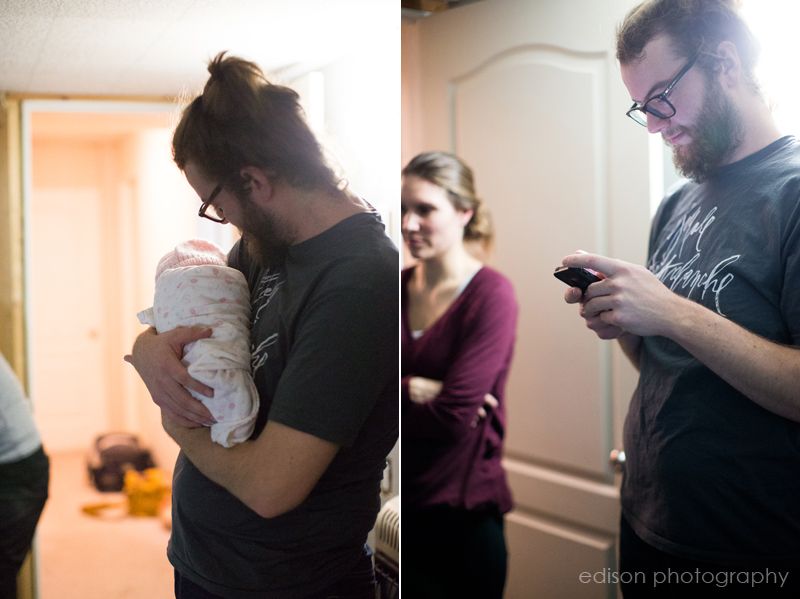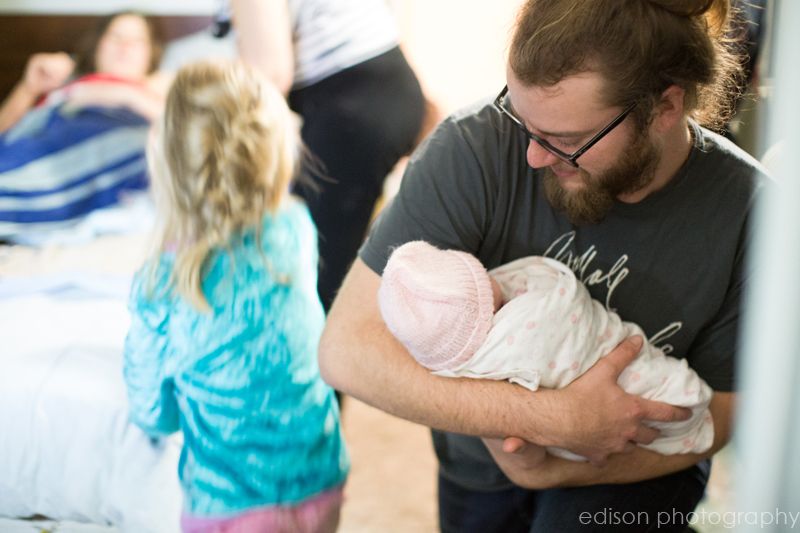 Juliette telling the midwife about her journey out…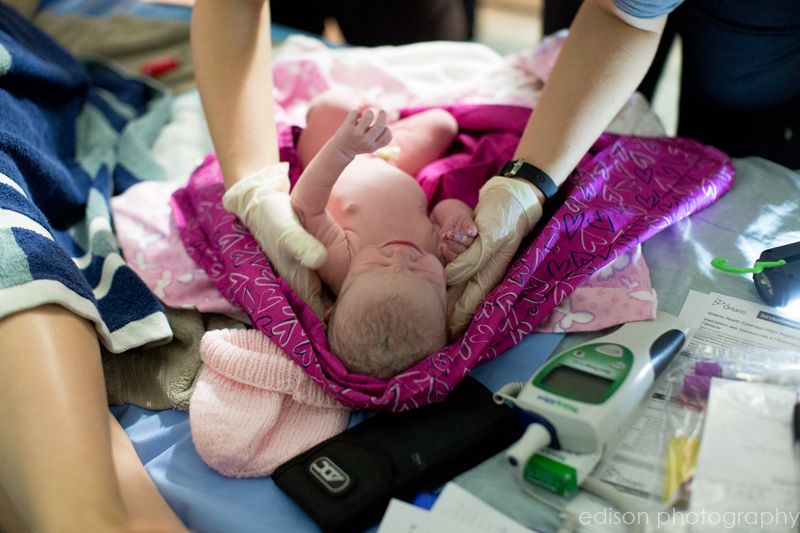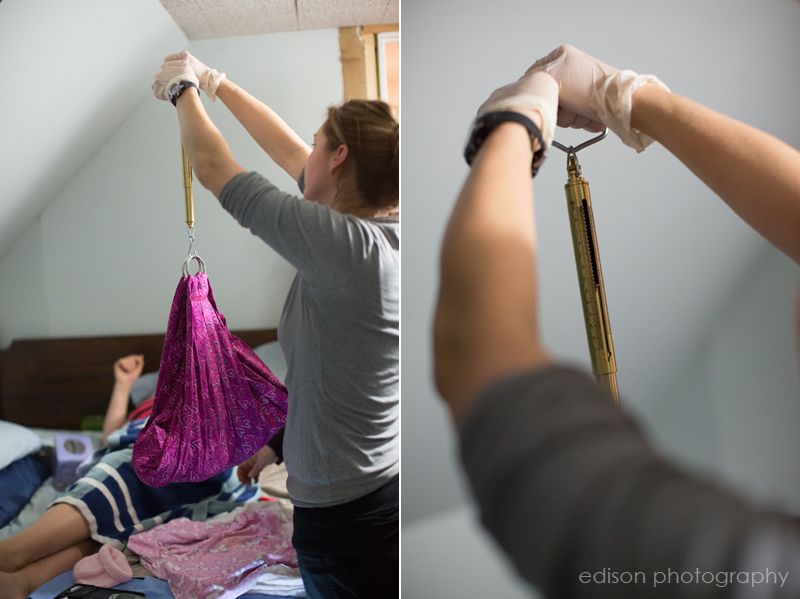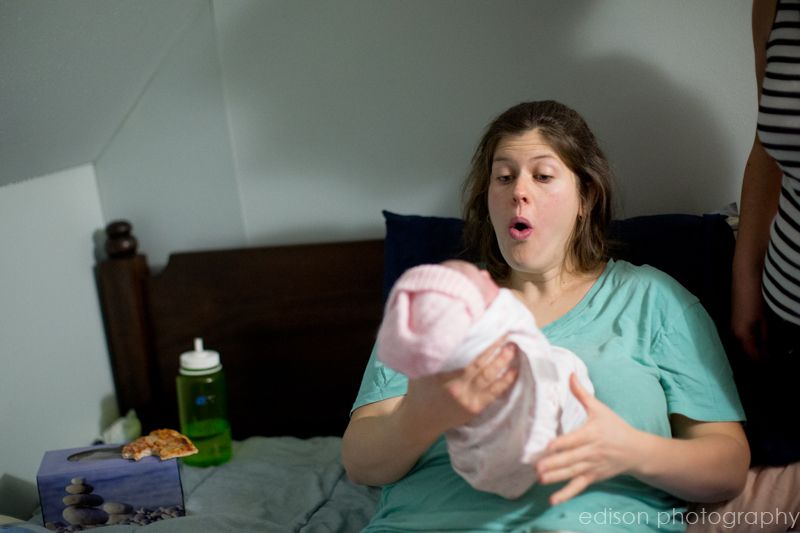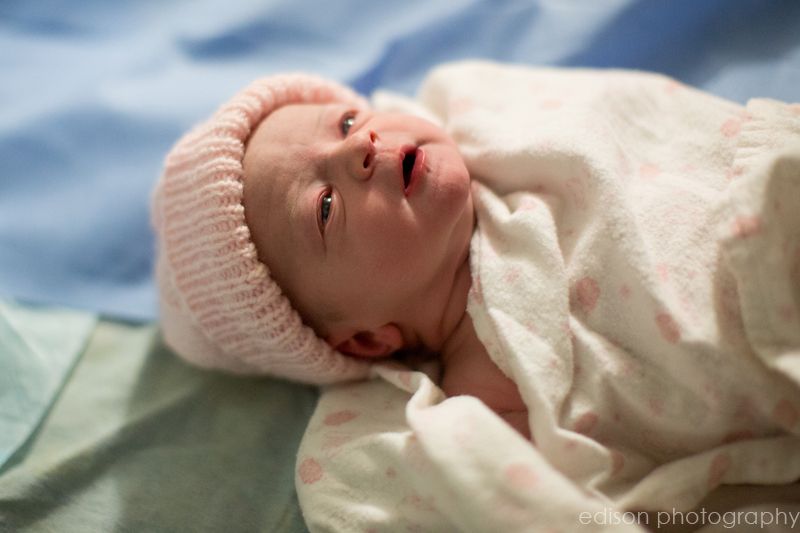 Celebrating life and love,
Krista