Started this new year off with something I've talked about for years. My two long time friends, Cherie and Monica, and myself have wanted to do a trip together to celebrate being 40 while we are all in our 40th year. We had a window from my birthday in December to Cherie's birthday in April where we are all 40! We kicked around ideas of places for months and months. Then one night late in November – we decided we better decide, found a seat sale and… the rest is history! We decided on Maui for a couple reasons. First – Monica now lives in Edmonton and had the least amount of time off for the trip – we decided we'd need to go somewhere west to maximize her time. Second – Cherie hadn't seen her brother in three years – and he was going to be in Maui the time we were looking at going! We wanted to stay within a budget that we would have spent going to an all inclusive – and by splitting costs like our condo and car, and minimizing costs of food and such we were able to do it! YAY! Here's a lot of photos to look at this trip – they are a mix of "real" camera photos and iphone snaps!
The trip started the evening of January 13 when Cherie and I flew from Toronto to Calgary. Yay! This was actually happening!!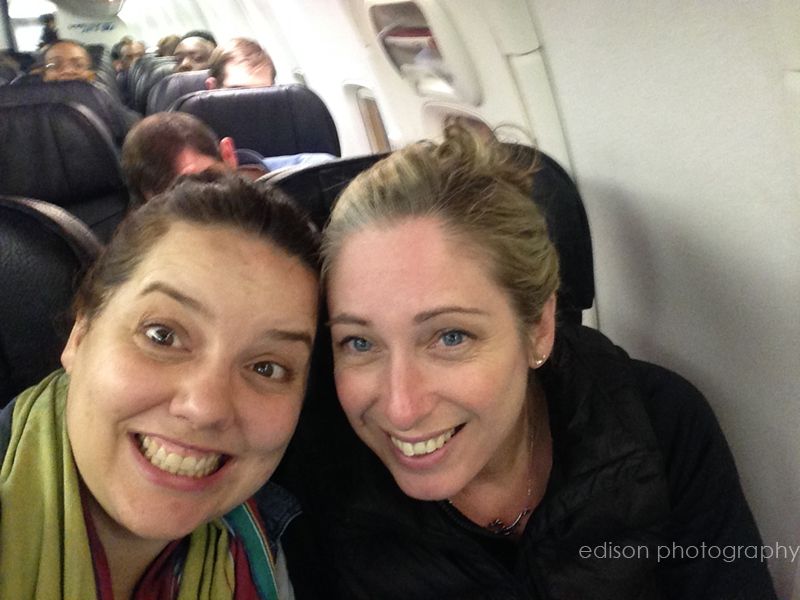 We met Monica in Calgary – yay!! She of course had made a new friend, Eileen, so we had to get a group photo of us all! Then we headed to a hotel for the night where we were able to chat and catch up before our early morning flight to Maui! Great way to start the vacation!
Now I had been to Hawaii once years and years ago on a layover home from Australia – so I should have known better – but I was shocked how far Maui was! There was a 5 hour time difference from home and the flight from Calgary was 7 hours! I was expecting about a two hour flight from Alberta. Whoops! But it makes sense once you arrive – it really does feel like you stepped into a whole new world!
We arrived and made our one splurge – after we did a lot of bartering and talking them down! We upgraded to a Mustang convertible! So fun!
We started meeting some fun characters in our travels – including the artist who designed the rolling stones trademark design. Ruby Mazur was a lot of fun to chat with and gave us some great tips for travelling Maui.
We finally arrived at our condo which was just north of Lahaina (near Kahana)- right on the ocean which was amazing! We slept with the only the screen door shut most nights and one night I even got splashed by a crashing wave we were so close! We loved having breakfast on the patio each day and watching whales from the condo.
We then went for a walk and explored the beach around the condo and more heart to heart chats…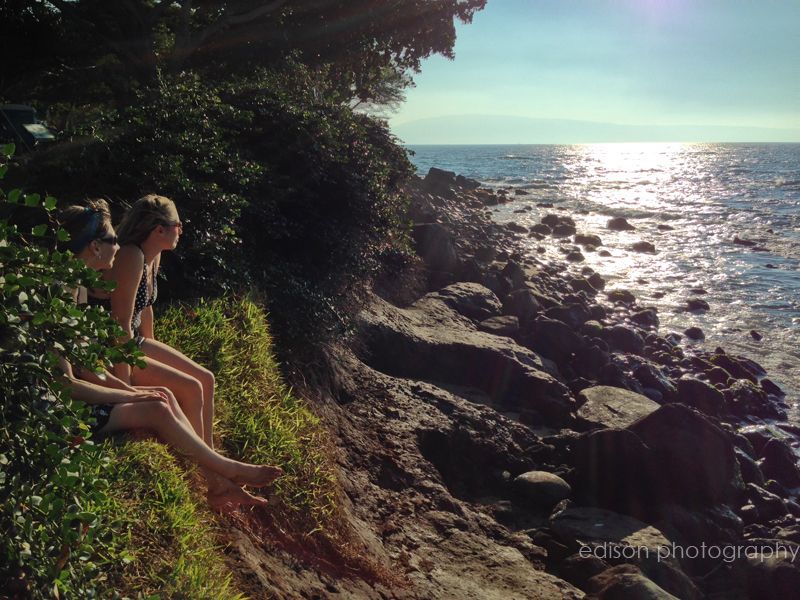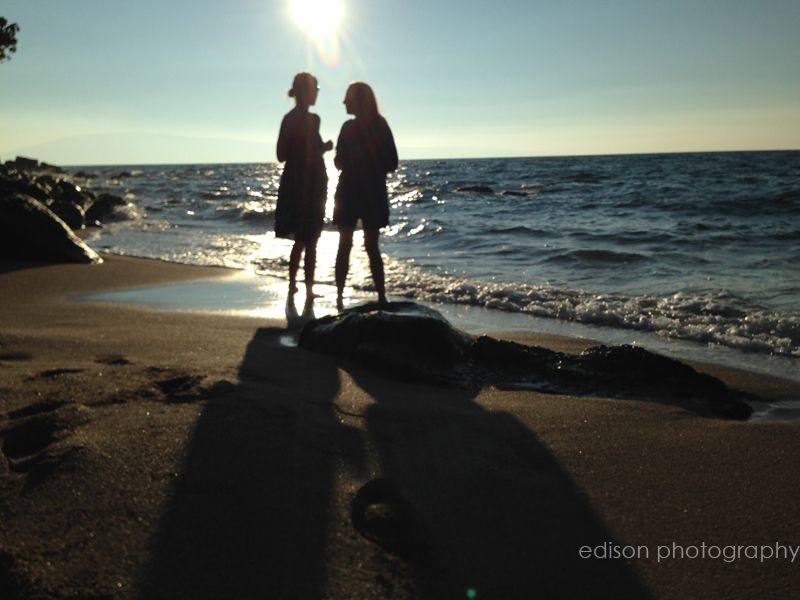 We decided to go up Haleakala volcano to watch sunrise on our first morning as our bodies still wouldn't have adjusted to the time difference so getting up at 3:30am wasn't as painful. We left by 4am and got there just in time for sunrise. I would recommend going even earlier though as people line up for a good view long before sunrise. It was frustrating to try and get a good view between all the other tourists! Most people are very friendly and cooperative and would share their space -but some were super territorial and not as friendly. We were at about 10,000 feet at the top here – and so we were above the clouds! It was incredible watching the sun peak through the clouds. And then one of the park staff came out and gave a Hawaiian blessing as the sun peaked and told us all to go out and make the most of this day! A great way to start the day! We definitely had to bundle up as being that high up before dawn is cold!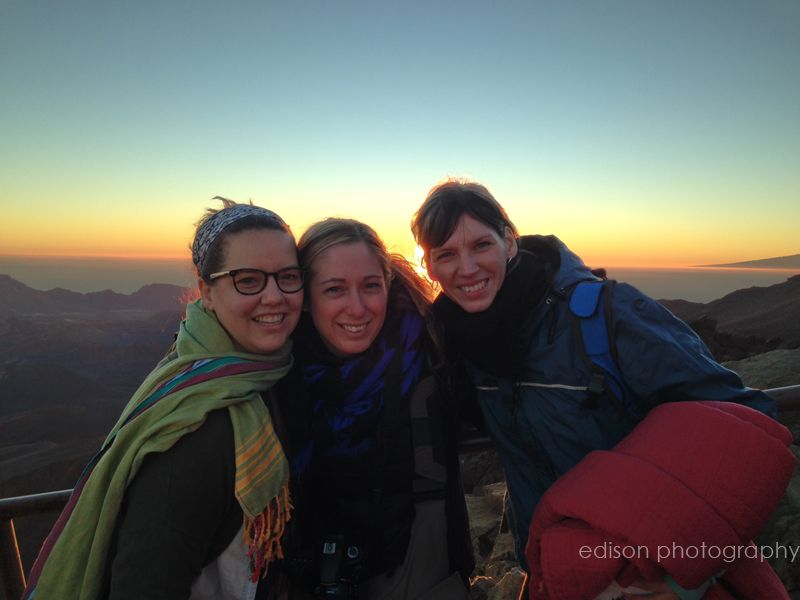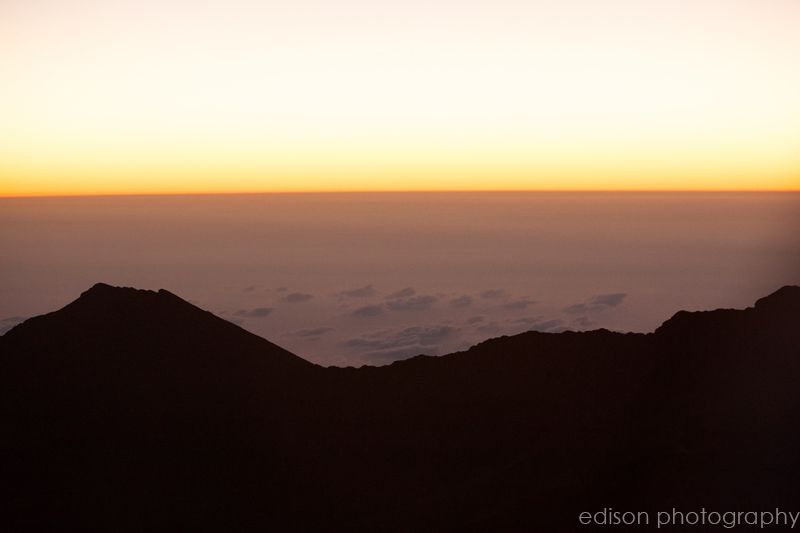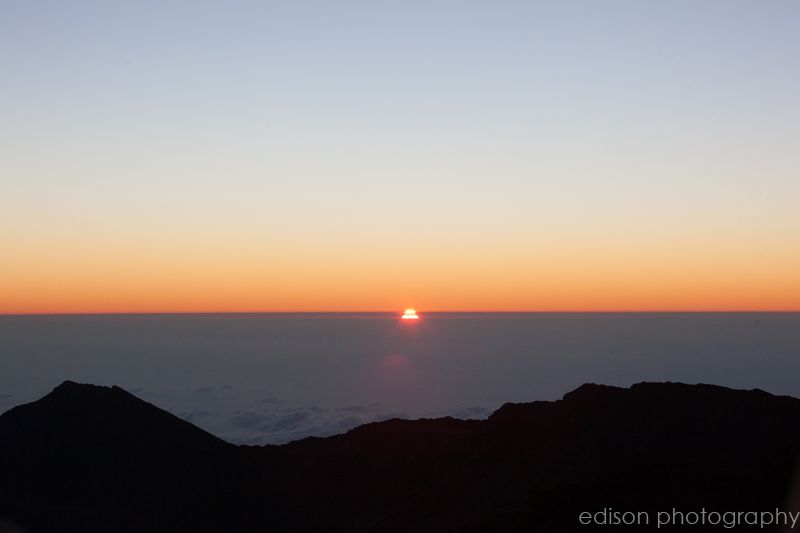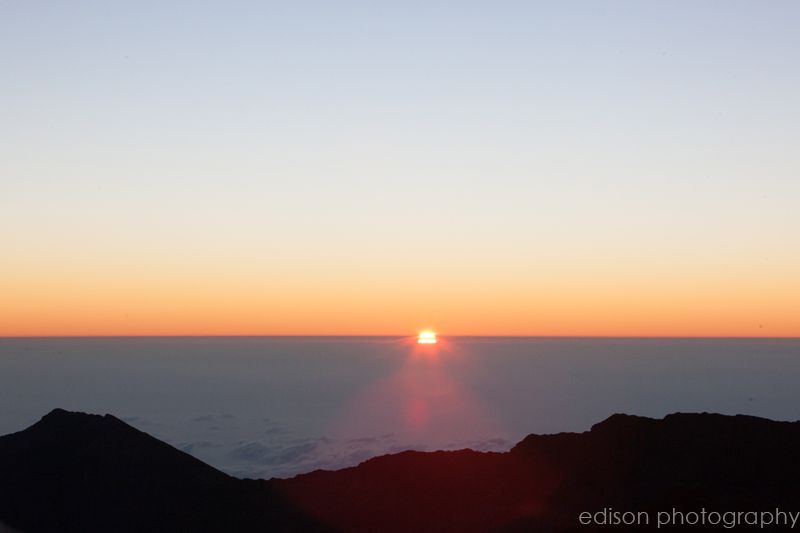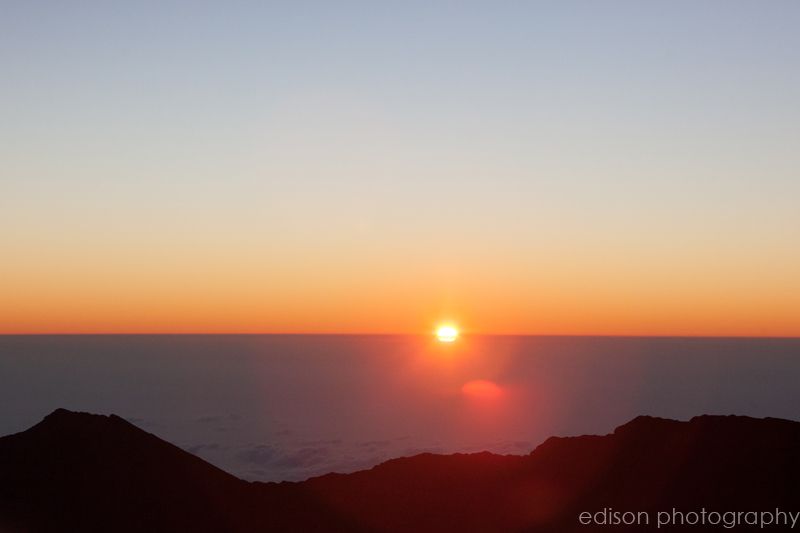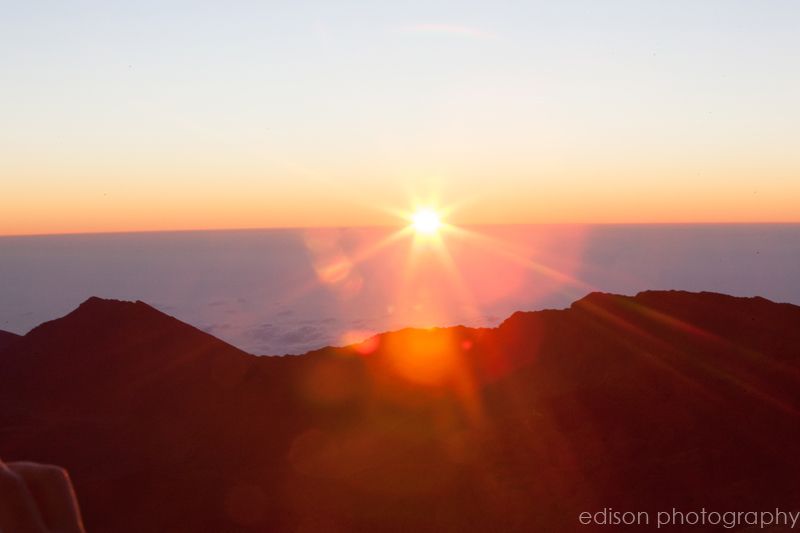 While most people were quick to leave as soon as the sun came up – we took some time to explore and hike a bit. Totally recommend this as it's just beautiful up there!!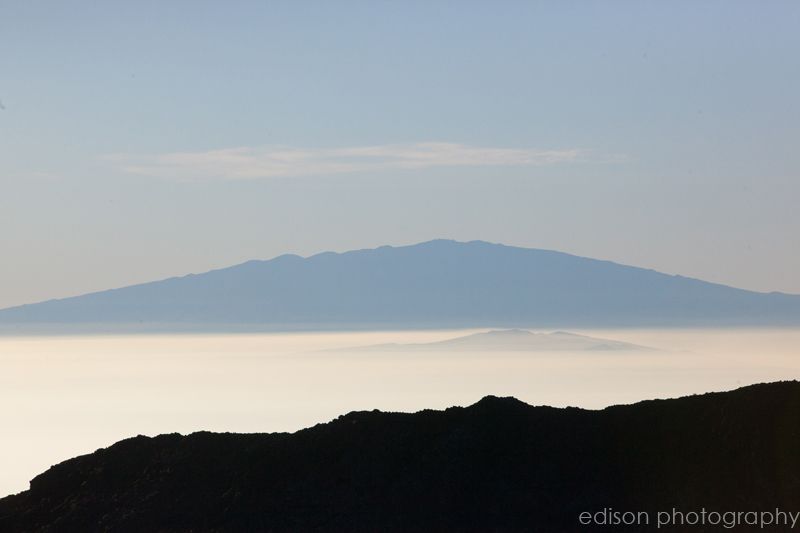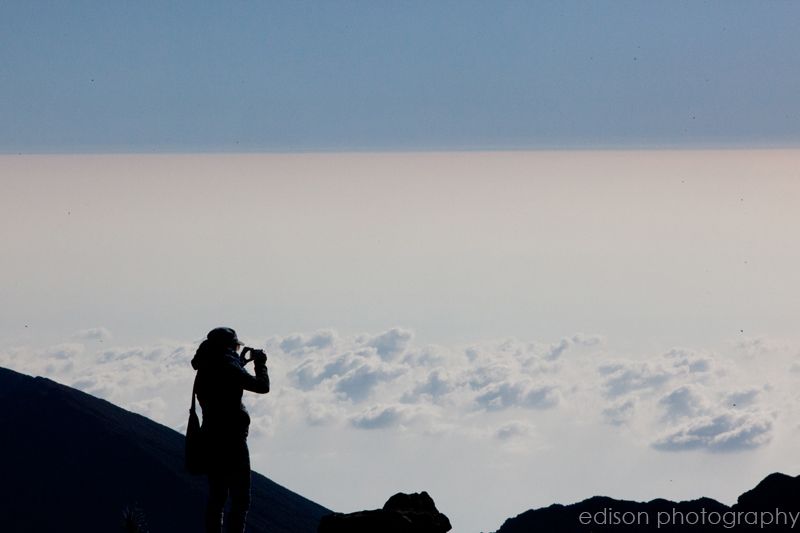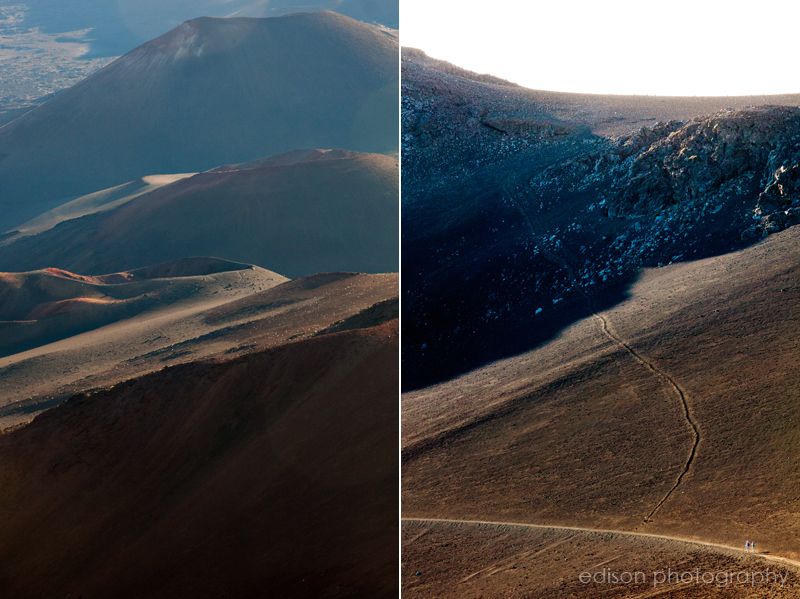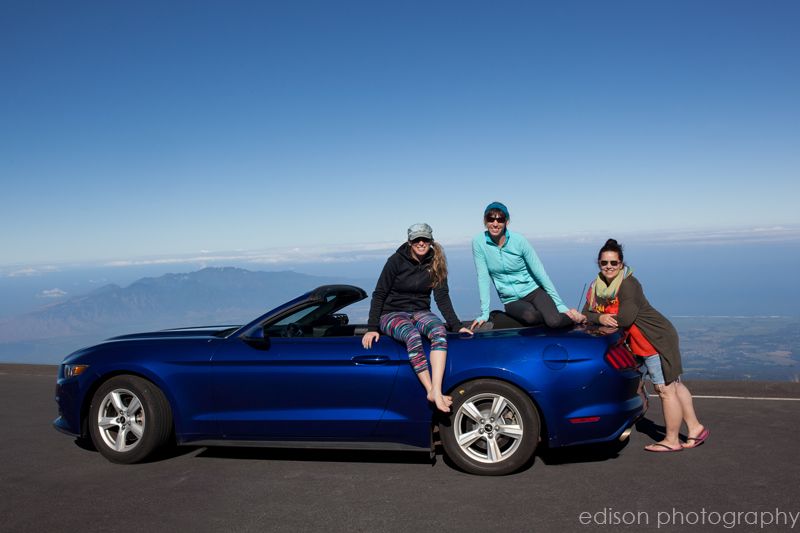 We spent that afternoon enjoying some beaches – and then visiting with Cherie's brother and his family. We went snorkelling with Chris – and even saw some sea turtles which was fun!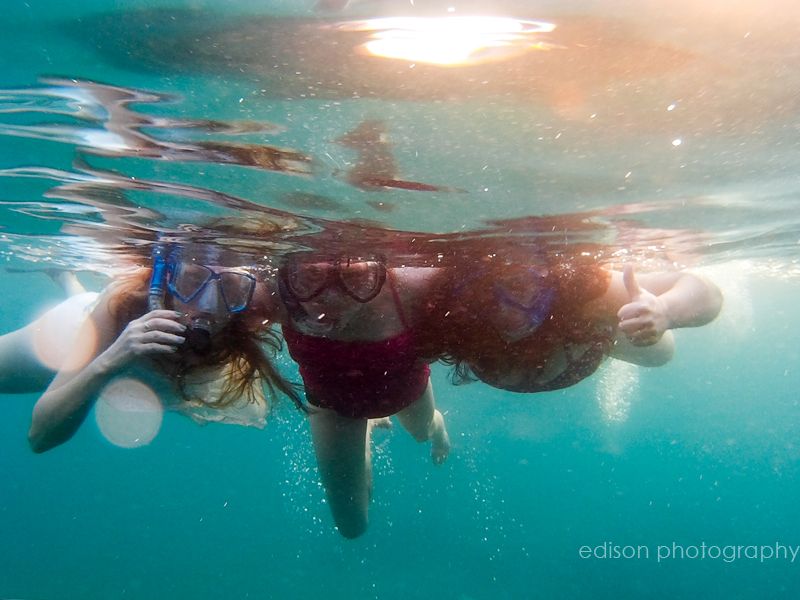 The next day we took as a relaxing day – spent the morning snorkelling and enjoying beaches… and then we decided to go out to see the blowhole we had read about. As we drove, we saw a neat little spot on the side of the road we had to stop at. It felt like we were deep in a magical rainforest!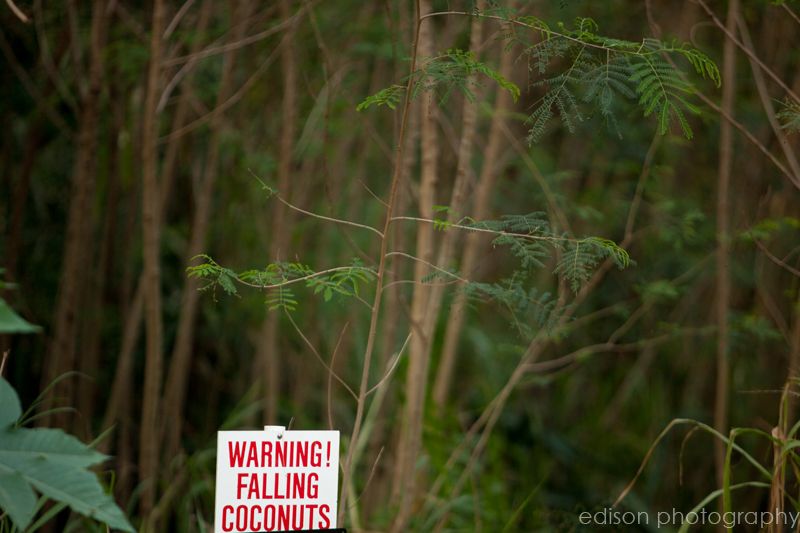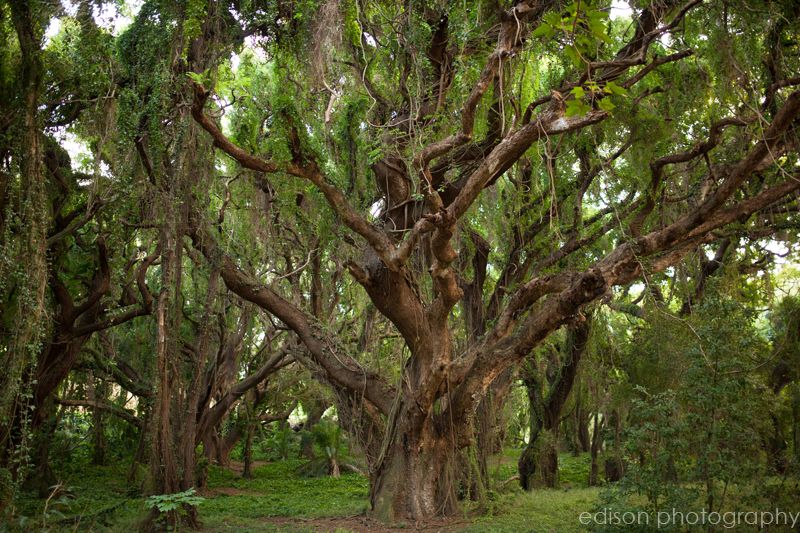 We spent so much time here we had to hurry to the blowhole before dark. We were the last people there – and it was pitch black when we hiked back up to our car. Not recommended to go so late – but definitely to go! It was so cool to watch!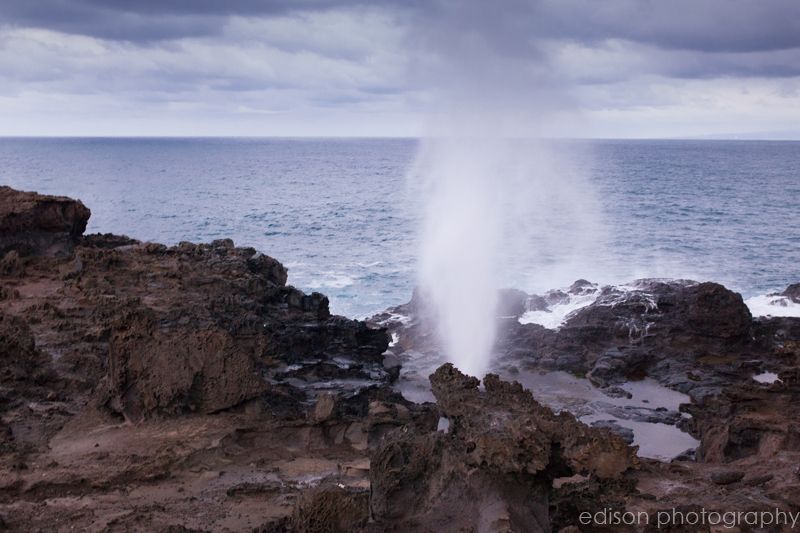 The next morning was another early start. After much debate – we decided to do the Road to Hana. Some people raved about it – while others told us to skip it. We decided to see what we see and to agree we could turn around if needed. The "Road to Hana" isn't so much about getting to Hana ( a small little town) but about enjoying the drive and the stops along the way. The drive can be intense – as one website says "The Hana Highway (HI-360) has 620 curves and 59 bridges. The road leads you through flourishing rainforests, flowing waterfalls, plunging pools and dramatic seascapes". I was the driver on the trip – and I'm just thankful I got these two through the drive safely! The best advice we received is to decide ahead of time what stops you want to make (do your research!) and don't get sidetracked. You definitely don't want to get behind in your schedule and be driving these roads at night!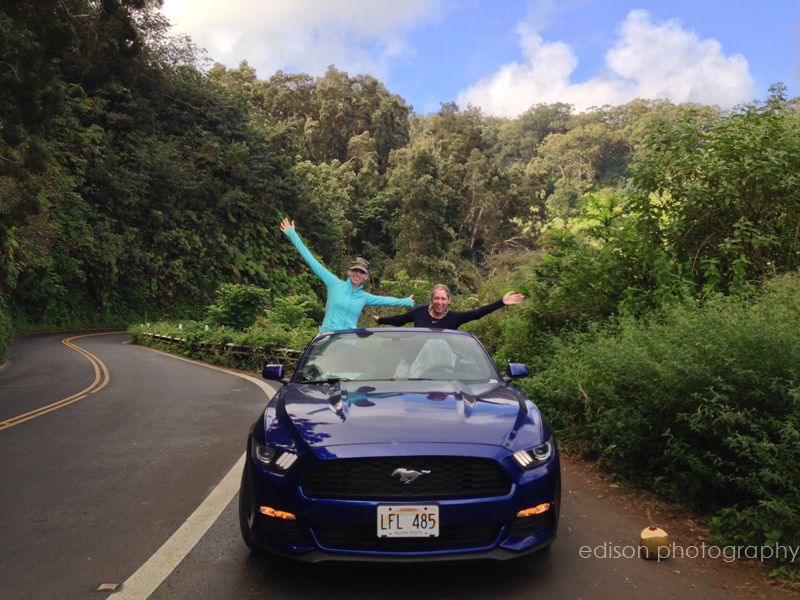 The Twin Falls was our first stop and I couldn't resist jumping in!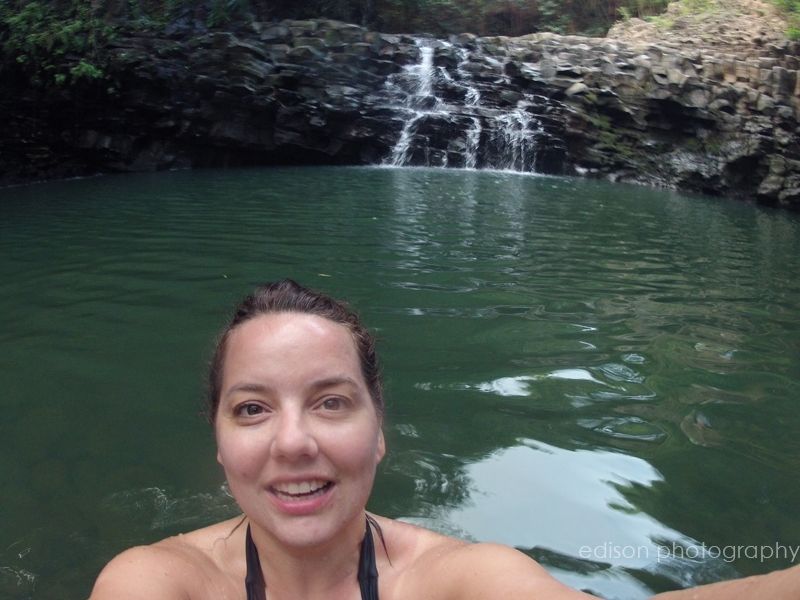 While I swam, Monica and Cherie grabbed breakfast here – we all got a great start to our day!!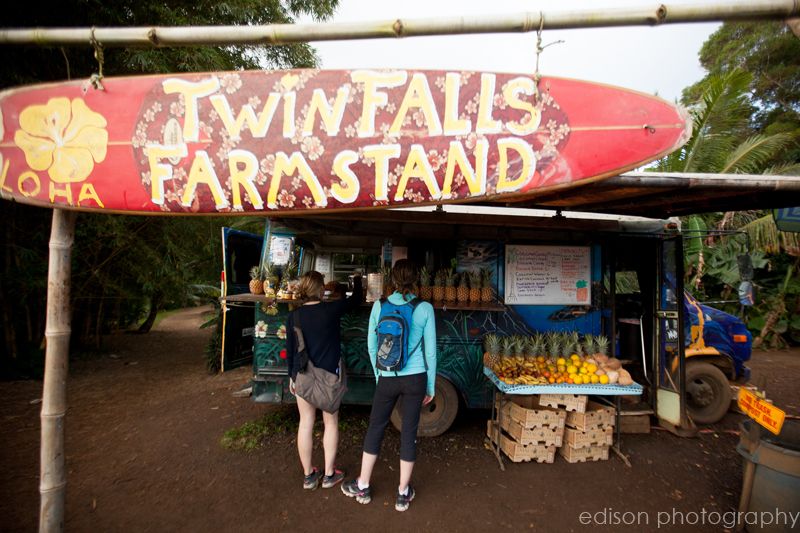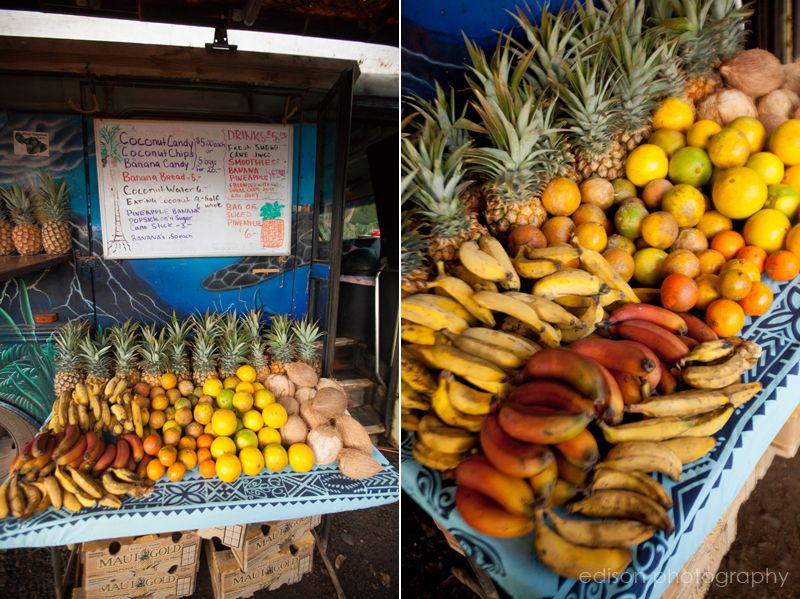 Keep your eyes open along the road to Hana! We wanted to see the Painted Eucalyptus trees but didn't know where to find them – but when we spotted them we had to pull over! They were on private property so couldn't get as close as we'd like – but wow! They are beautiful! Rainbow coloured trees – wow! Nice work, God! Definitely saw his creativity on this trip!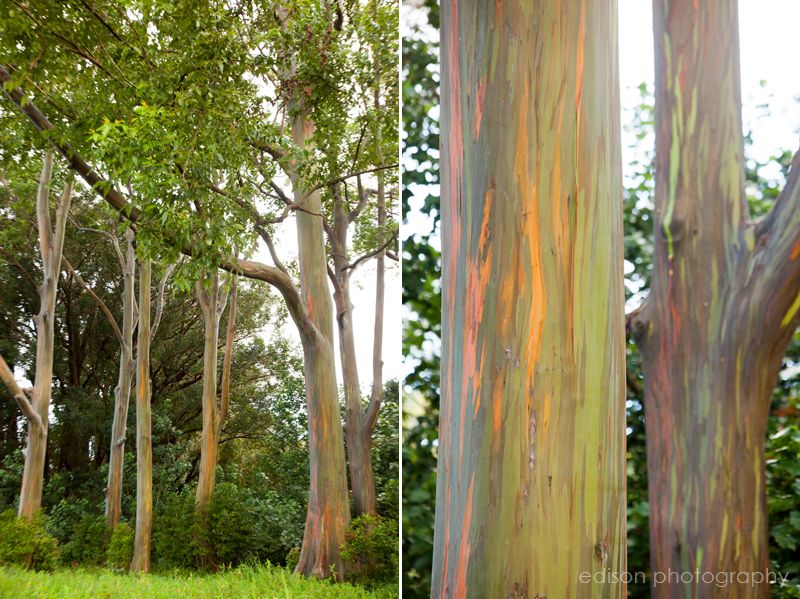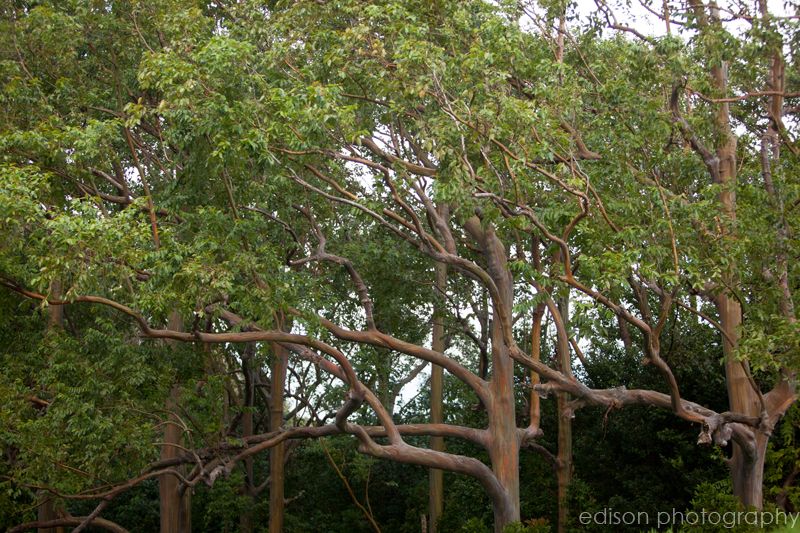 We then went to Wai'anapanapa State Park along the road to Hana – a favourite spot for all of us! With it's black sand beach, caves, blowhole, lava rocks and cliffs – it was a great spot! We enjoyed our lunch here too at the picnic tables. We could have stayed all day here.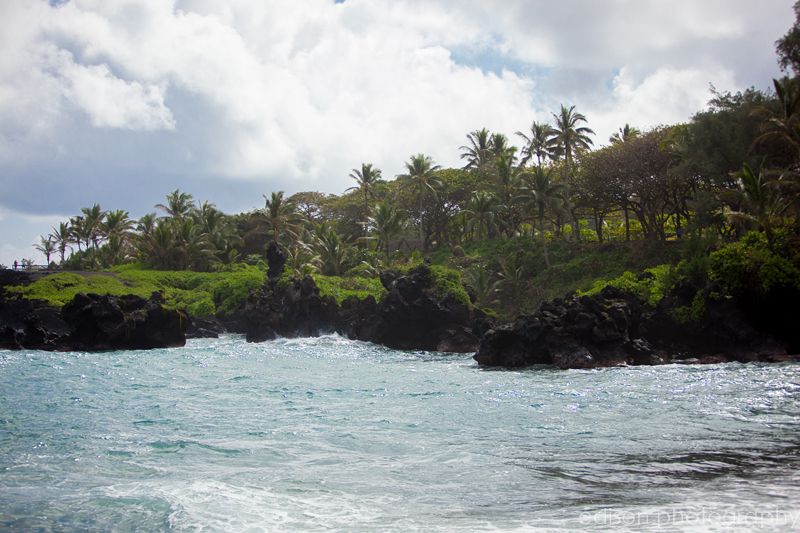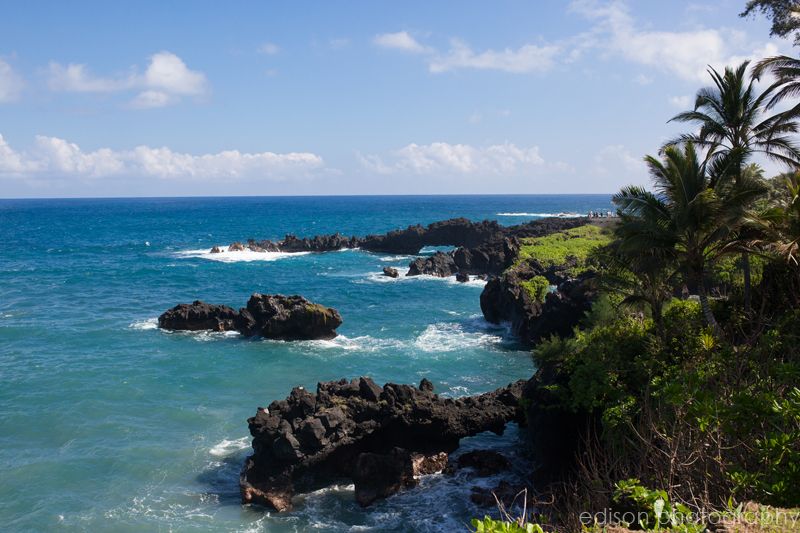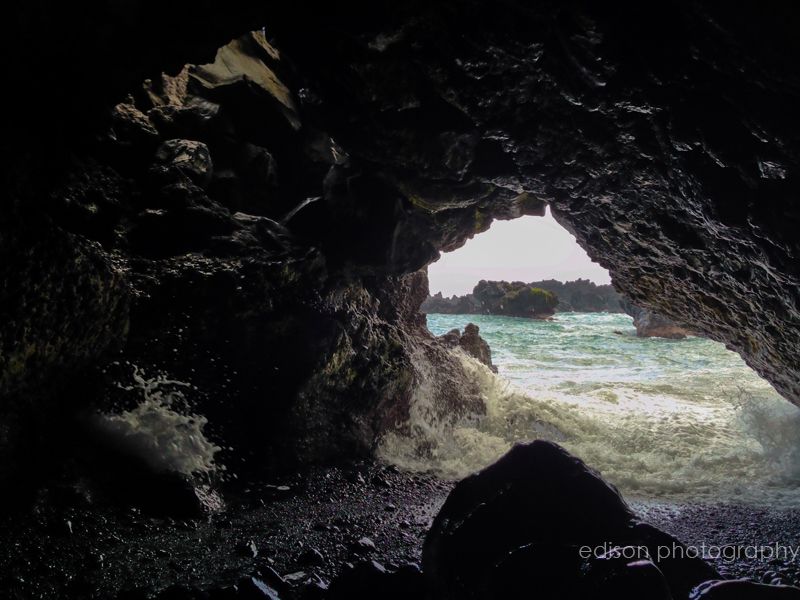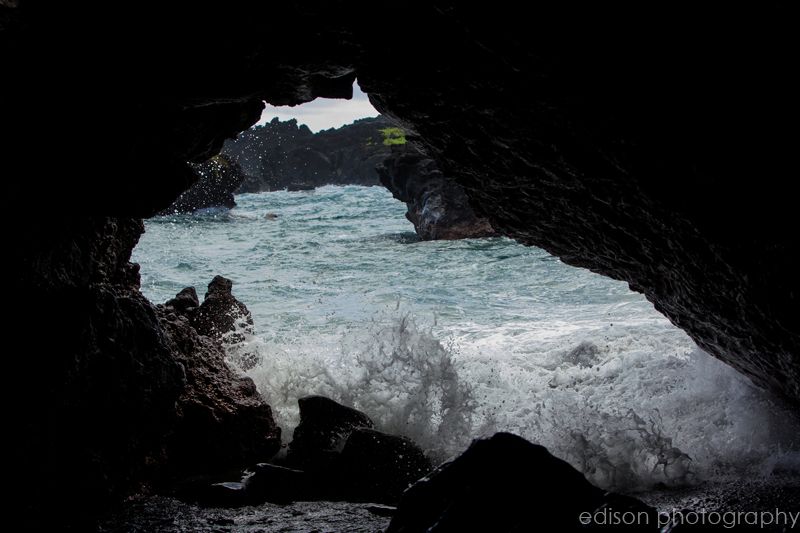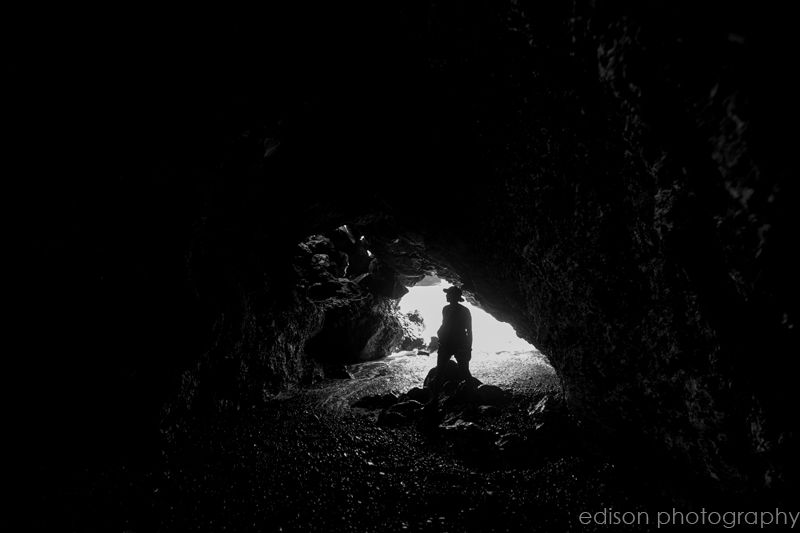 And lots of quick stops at waterfalls along the way…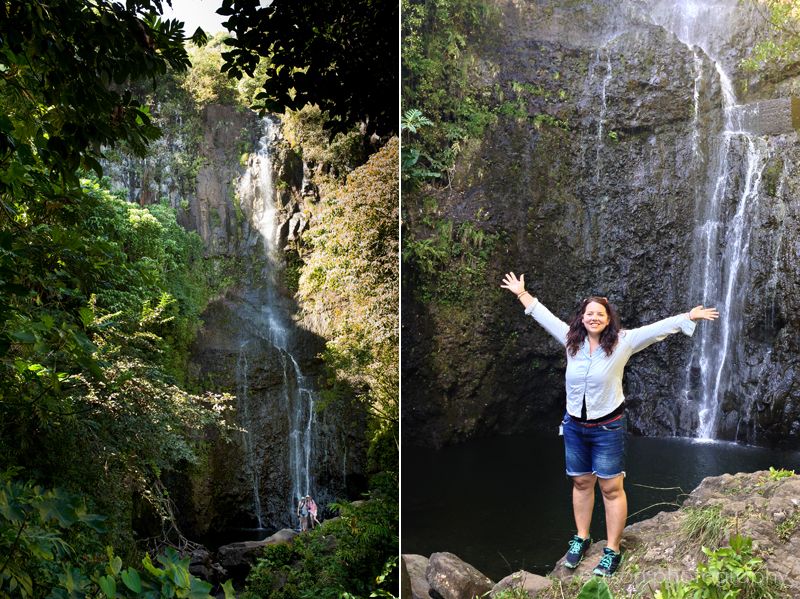 The last stop we made was the Bamboo Forest. We really debated on if we wanted to see the Bamboo Forest or the Seven Sacred Pools – our time before sunset was getting close and we knew we had really limited time so could only see one thing. We decided that we hadn't seen bamboo yet but had enjoyed several waterfalls and pools so we would go to the Bamboo Forest. It was a tough walk up if you're out of shape like me – it's only about a mile – but it's ALL up hill climbing old stairs the whole way. Once we arrived in the bamboo forest it was so dense it got dark inside! It was magical! We wish we had time to go on to the waterfalls and such – but our light was quickly going! On the way to the bamboo forest we passed this amazing huge Banyan tree!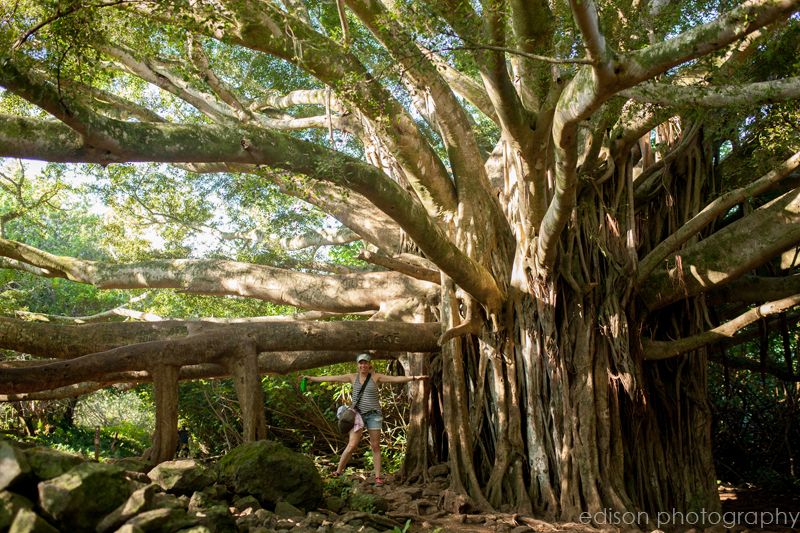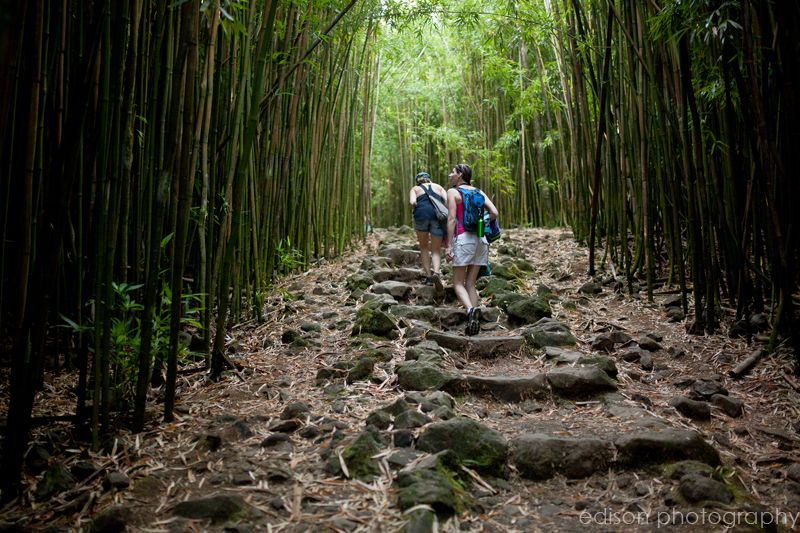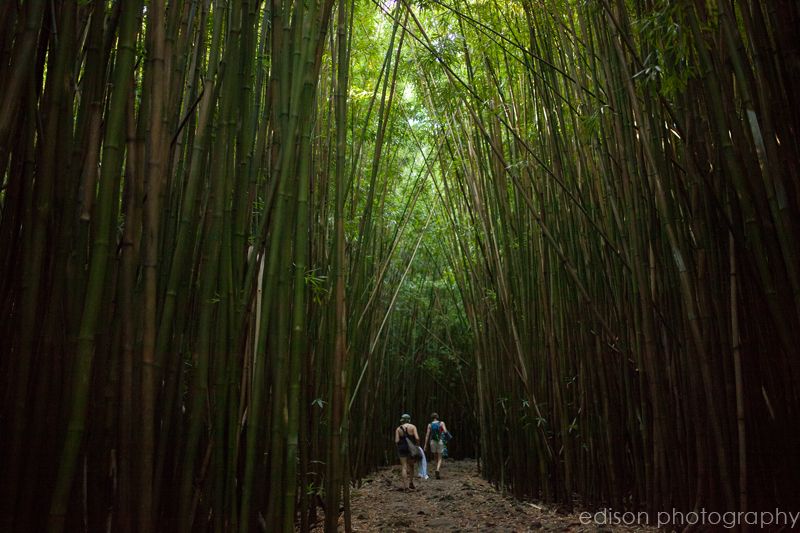 We then had to decide – do we finish the loop and take the lower half of the road back or do we turn around and go back the way we had come? Everything we read talked about how treacherous the road could be – we talked to several people along the road to Hana and they all agreed if you take it slow you can do it. WE decided to go for it. I think Im just starting to release the breath I was holding now! Definitely the most intense driving I've ever done – right up against cliff rocks on one side – and the ocean on the other side. Most of it was only wide enough for one car. The hardest part though was driving it at sunset meant the sun was right in my eyes blinding me! I started to honk around some of the corners as I was driving blind with no way to know if someone was coming. A HUGE sign when we finished this drive!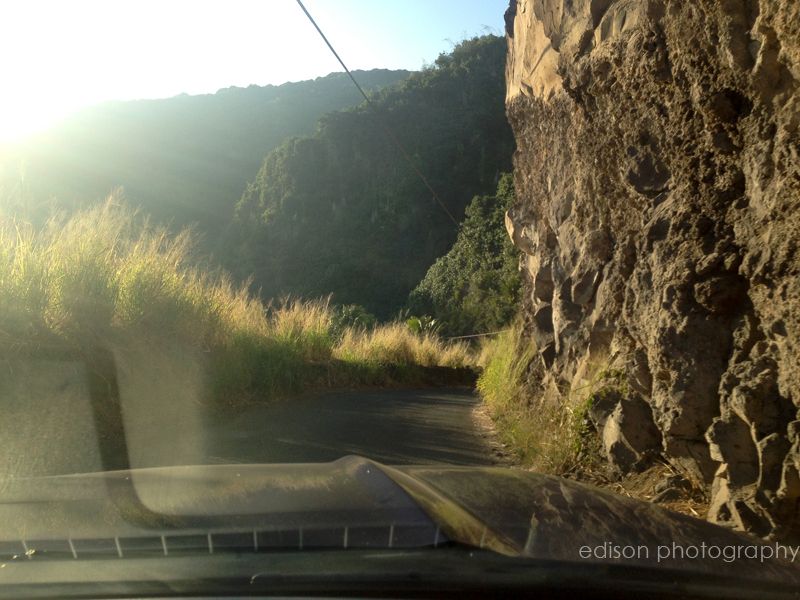 The next day we packed up our condo and drove Monica to the airport. We saw SO many whales this trip – most from our balcony. This last morning of the three of us we sat on the balcony for over an hour and watched multiple whales jumping, splashing and playing right in front of our eyes! I didn't want to leave to get my camera so I will have to trust Monica and Cherie got the photos!
It was such a joy to all three be together for this trip! Wish I had counted how many times we had said "We are in Maui!!" or "Wow!" or "we have the best husbands ever!!" (so thankful they could stay home to watch the kids!)
Cherie and I decided to spend the rest of the day at the beach – we went to Baldwin Beach which was phenomenal. Now looking at this photo of Cherie walking out to the water I see the warning flag to the right of her. That water was WILD – we thought we'd go in quickly to cool off. Get beyond the breaking point and we'd be fine. Don't be idiots like us – we both got walloped by the waves HARD and have a new appreciation for the strength of water.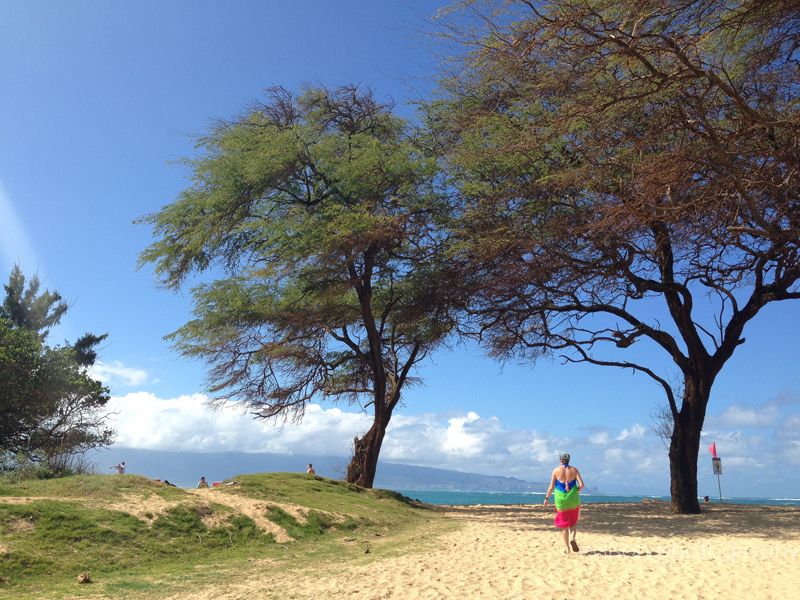 Speaking of the power of water – we then went up to Jaws just up the road from Baldwin Beach to watch some incredible surfing. Jaws is hit and miss for waves – but we were fortunate to be there for some of their great waves! Yay! It was amazing to watch the surfing at sunset – and to have humpback whales breaching in behind the surfers!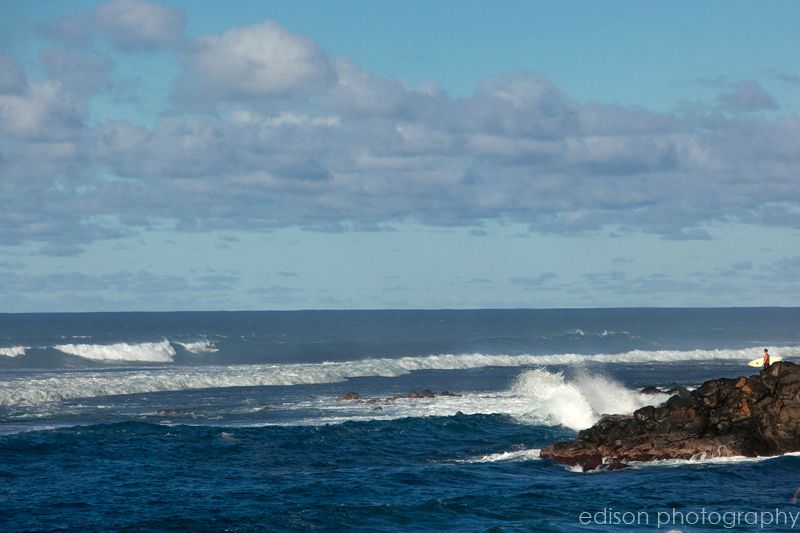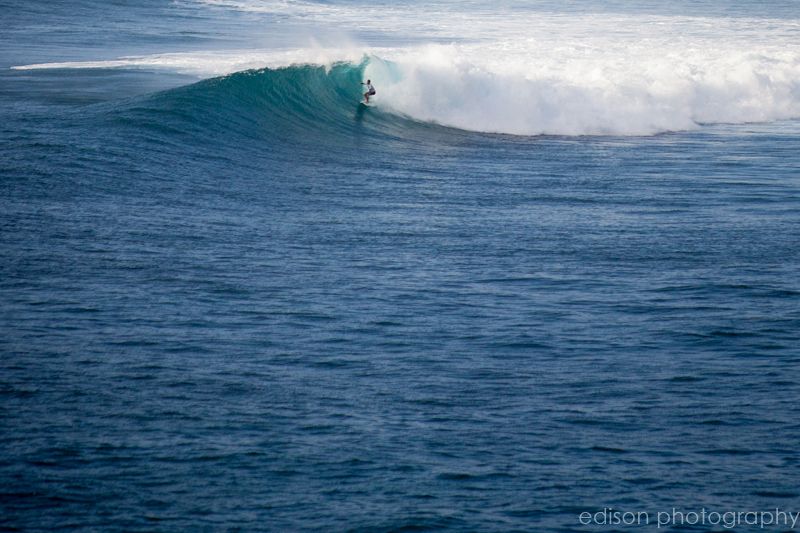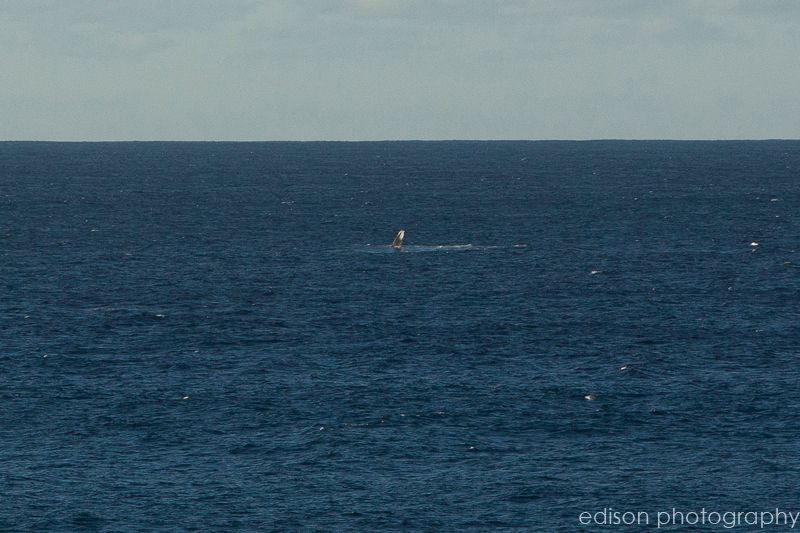 A surfer with a whale splashing in behind!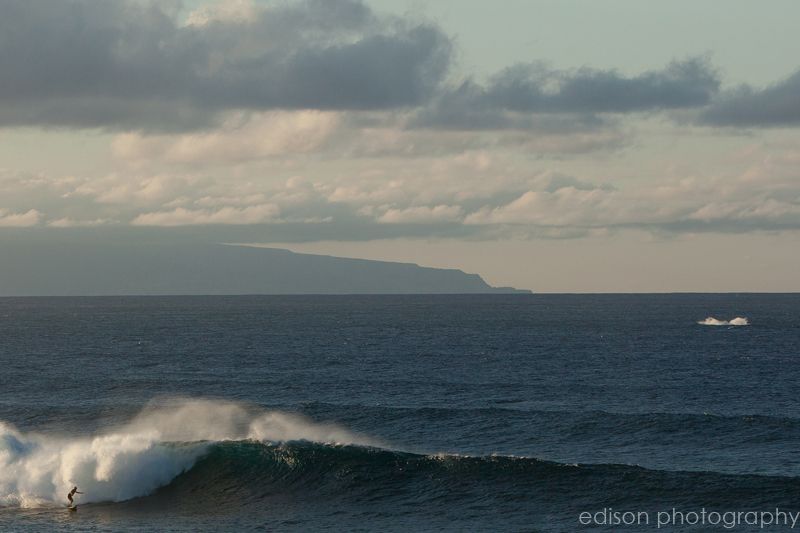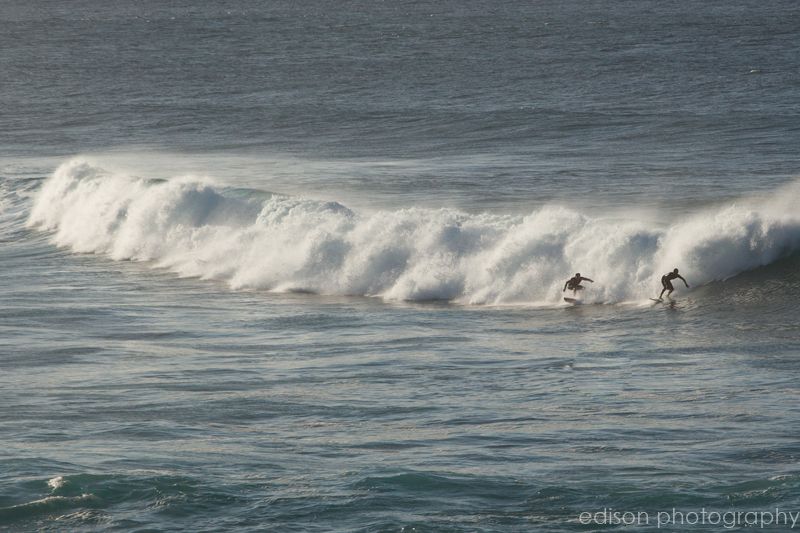 Some were crazy enough to boogey board on these waves!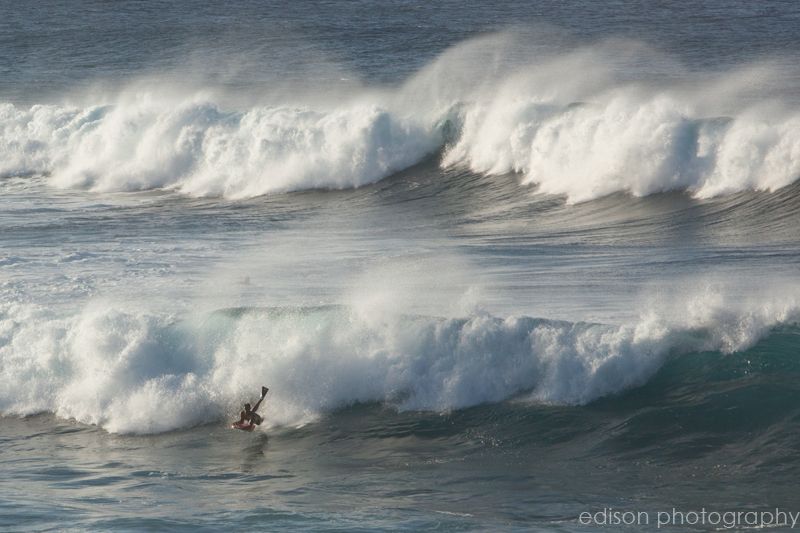 And of course lots of wipe outs!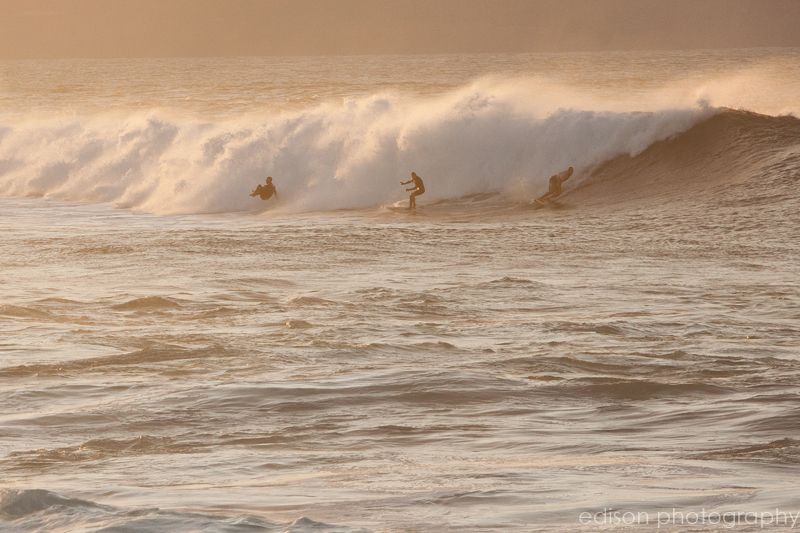 A little ukulele music by a random musician at sunset was a nice treat.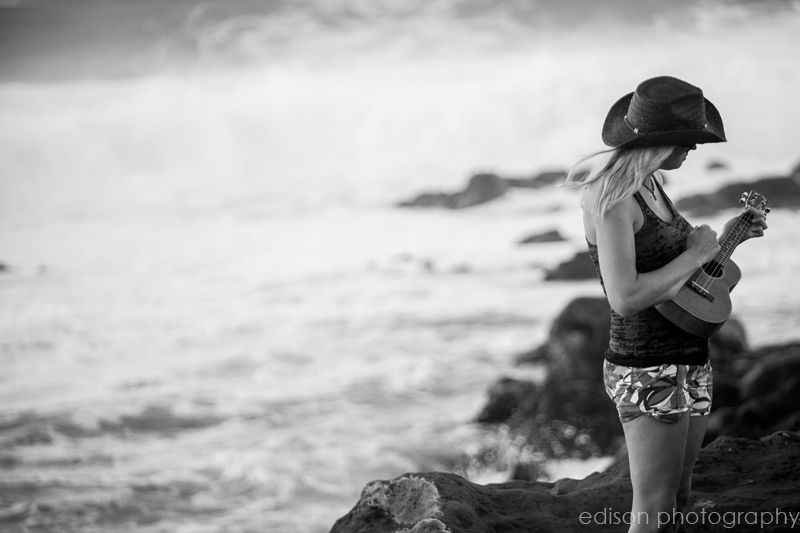 Our last night together, Cherie and I camped on the beach at a campsite. It was great – except for the roosters! Fortunately we are both deep sleepers! I had brought a tent with me and Cherie brought sleeping pads and blankets. I forgot bedding so I just used my clothes – ha ha. Fortunately it worked as we were in a warmer climate!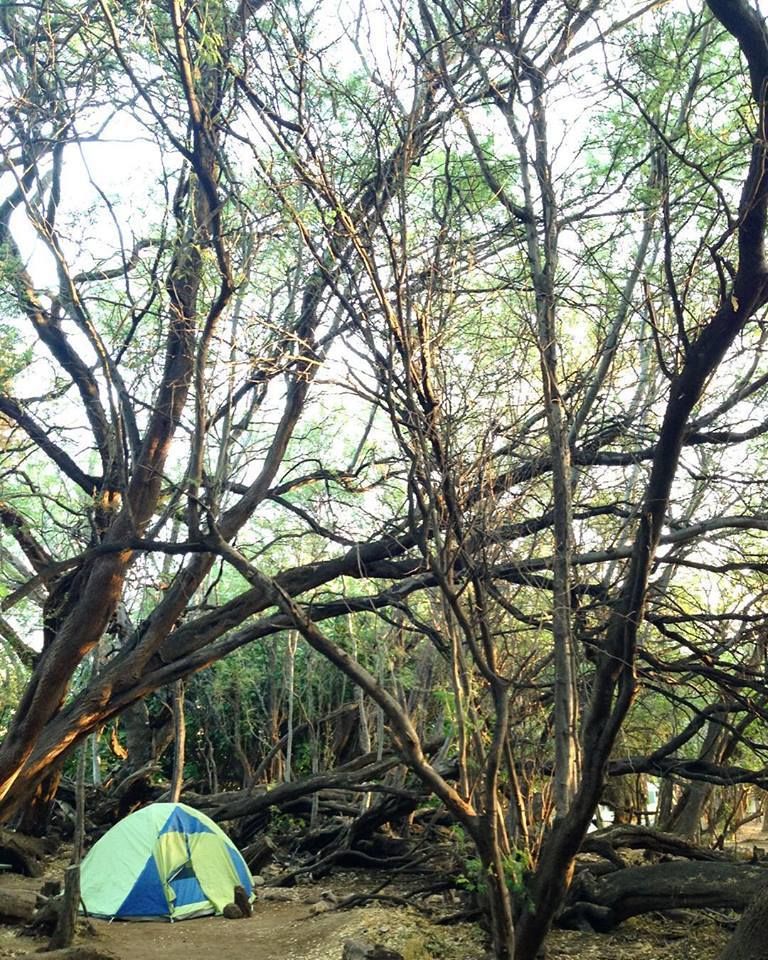 My last day… my flight was at midnight so after a morning on the beach, and returning the car – we went and spent the afternoon with Cherie's brother's family again. We enjoyed beach time and I enjoyed a shower before getting on the plane!! I did a photo session of their family that night too which was a lot of fun! More on that to come! All in all it was an amazing trip full of incredible scenery topped only by the great company and conversations. I prefer a trip where I'm seeing and doing and exploring, to only lying on the beach so this was perfect for me!! I absolutely love Maui – how can you not love a place where their greeting "hello" and "goodbye" is "Aloha" which means LOVE.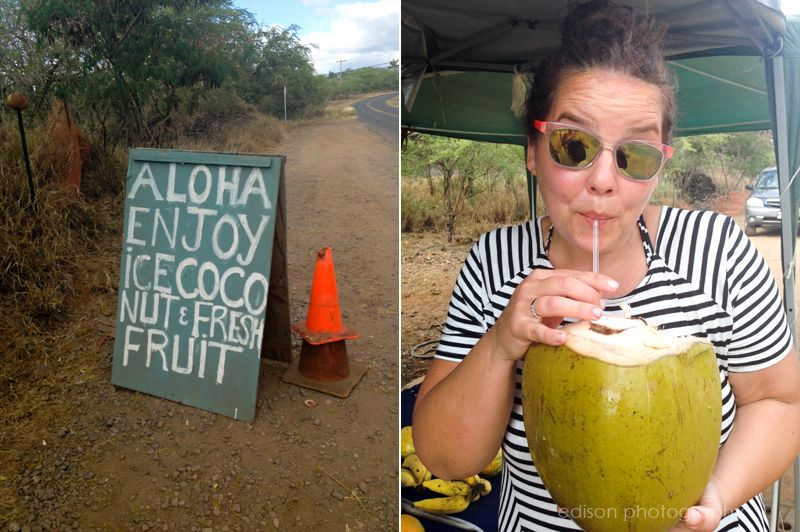 Celebrating life and love,
Krista