This past summer my girls and I did a 12,000km road trip all across the United States with people joining us along the way (my husband, my mom and my dad). I'll be sharing about our trip over time here – to follow it you can search the "Jefferson Journey" category!
————————————————————————————————————————————-
So, I have been wanting to blog about our trip this past summer – but haven't had the chance yet. I figured I just need to start! The first thing I thought I'd write about is some travel tips as I've been asked lots of questions! If you don't know – the girls and I did a 12,000km road trip this summer across the United States. We camped along the way – and had my husband, my mom and then my dad join us a different places along the route!
The number one question I get asked is "how did you know where all to travel to?"
Research. I probably spent double (or triple) the time planning the trip than I did driving on this trip. Our first destination we knew was the Grand Canyon. So we would put that into Google Maps. You can see there are two routes there the same length of time to travel – so we decided to do one each way. Then we would start to break the drive into bite size pieces. I figured 8-9 hours a day would be about our maximum to drive in a day as it was usually just me as the only driver. Didn't want to get too tired. So I would look on a map for a good place to stop, and then for something interesting to do each day. Lots of googling. Researching. Searching. And then some more googling.
I would then print out our plan for each day – the map and step by step directions (just in case the GPS konked out) to our "fun stop" that day and to where there were some campground options. Now, this went out the window day one when we hit a traffic jam and got way behind schedule and had to stop before we had planned. You definitely have to be flexible!! I probably changed our route 100 times before we left as I kept finding something else I'd like to see. We definitely couldn't see everything so had to weigh our options and pick the best. Hard to do!
Because we didn't have a set end destination (everywhere was our destination!) – where we were going to that day became our goal. Instead of thinking – only 40 more driving hours to go! We could look at the fact we only had three hours until we stopped at our first interesting pit stop – and then four hours after that to go to camping. Bite size pieces.
Some packing tips…
We bought dry erase markers – the girls can then write on the windows with these and just wipe them off! Some things we used them for…
-keeping score of random games we played
-practicing math (clearly my idea not theirs)
-hangman
-x's and o's
-memorizing verses (writing them out)
-and random doodles!
We also brought those small suction cup soap holders for inside the shower from the dollar store. Each girl had one on her window – and this was a great place for putting the dry erase markers, sunglasses, phones, etc.

A few campgrounds we stayed at did not have showers and were more primitive. I'd highly suggest dry shampoo to avoid the greasy hair look! And while on this topic – baby wipes are divine when there's no showers available.
A blue tooth speaker was one of our favourite items with us. We love listening to audio books and music while we drive – the blue tooth speaker allowed us to listen easily.
We wanted to keep camping simple – did not want to be blowing up air mattresses each stop, but also did not want to be sleeping on the ground! We bought these spongey floor mats that lock together. They would cover the floor of the tent – leaving just a small space without them at the door of the tent for our shoes and such. No rolling off your mattress or blowing up air mattresses. Worked for us! And kids had fun putting it together in a different pattern each night!
I did not want to get into a big clunky stove and such – so we brought our Coleman one burner to cook on. It's surprising how much you can cook on this little thing! And being so small – we could use it at rest stops, parking lots or even on the beach – very easily!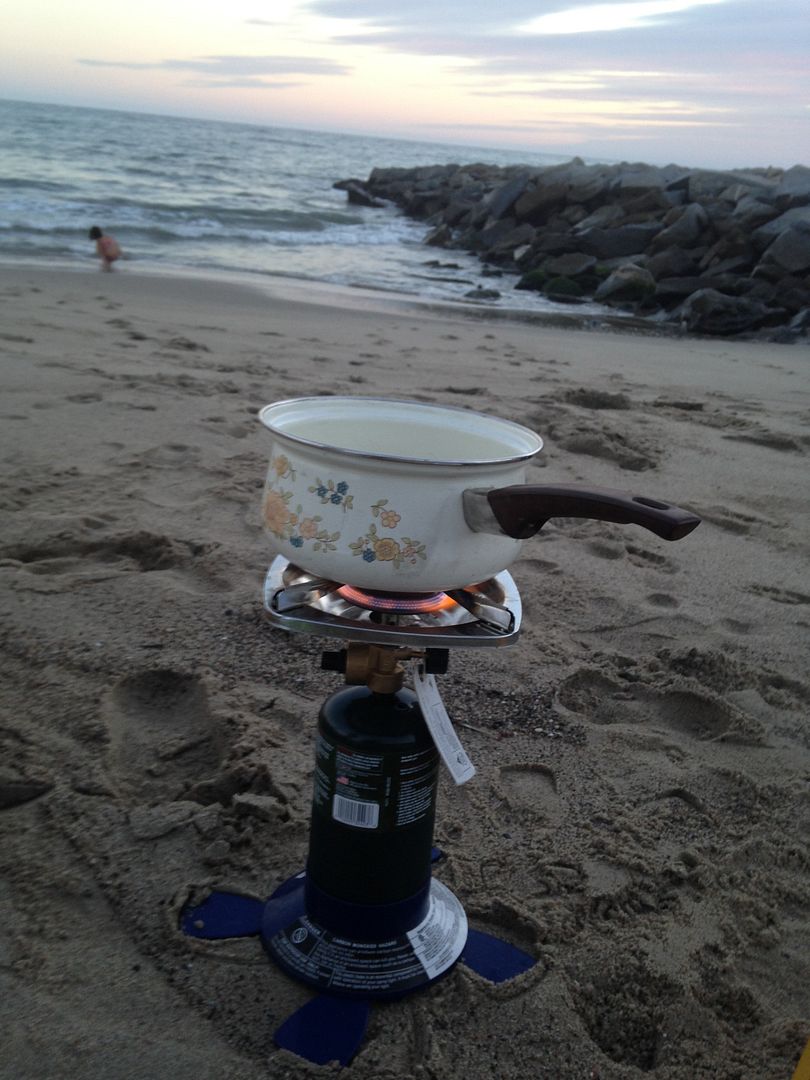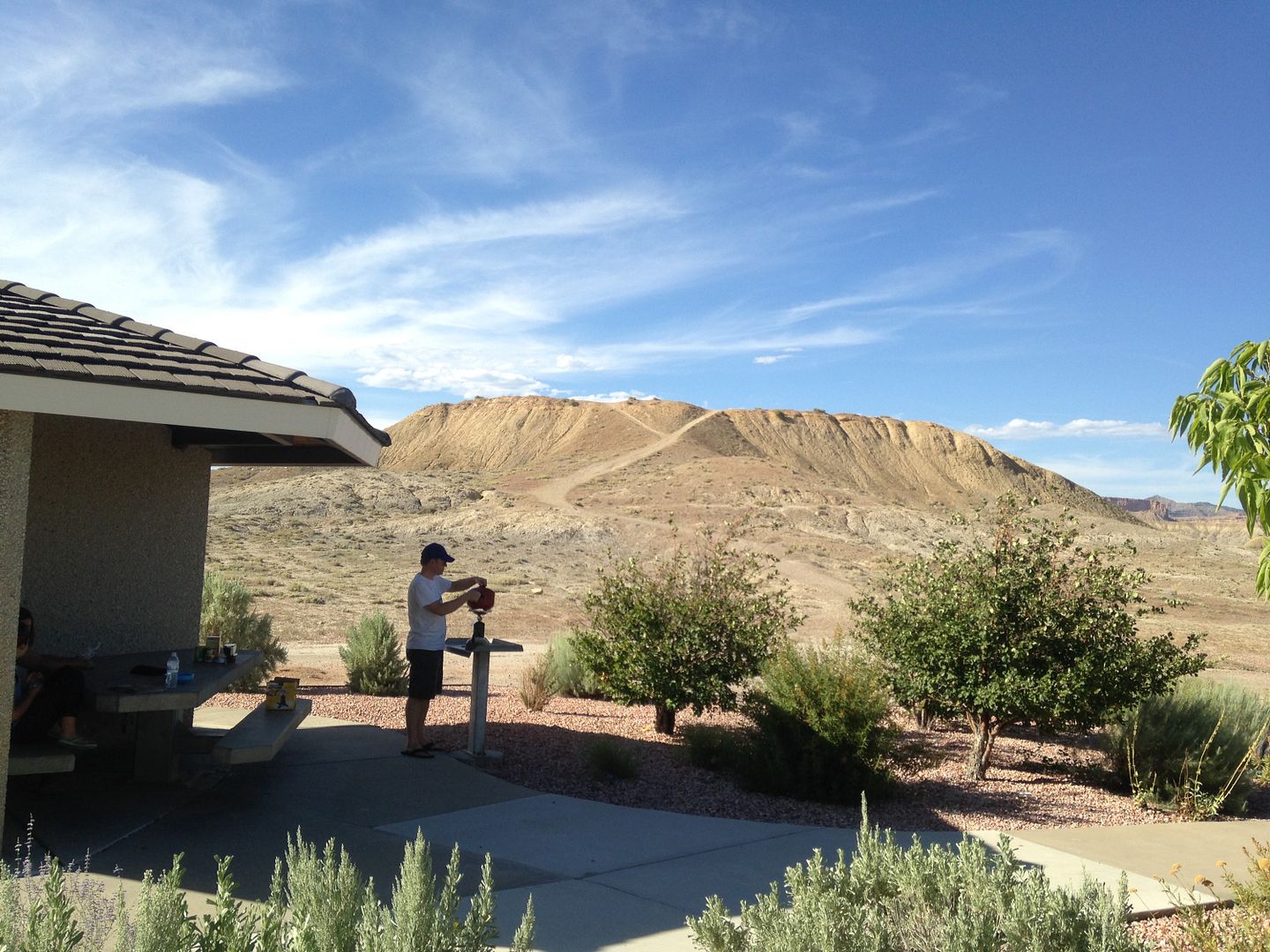 We were living out of the car so everything packed had to be minimal – we even left our pillows at home and just brought pillow cases that we could stuff with our sweatshirts and such!
Speaking of minimal packing – a few things we overpacked on…
Books. I know – I am usually of the philosophy you can never have too many books but in this case… we did. Madi narrowed down her first packing list of 23 books down to about a dozen. But she still did not get through all her books – I think next time we'll go back to our kobos (even though we all prefer paper books). Or allow them 1-2 books and agree to buy a new one once they are completed as a reward.
We also packed too many clothes – as much as I travel, I'm a terrible packer! I knew we were going to have hot weather as well as cooler weather. Need shoes for hiking and also for the beach. And so we needed a variety of clothes. But we did not need a wide selection of each item! I'd pack less next time and do more laundry!
I had printed off a ton of fun car games and activities. An activity/info sheet for each state. Car bingo and other car games. And so on. I had tons and tons of options for the kids. Honestly? Most went untouched!!
Some car rules…

We have done a few road trips with the kids now (across Canada, out to the east coast a few times, around Iceland, etc.) and our number one rule is – if someone needs to stop and use the washroom we ALL use the washroom. Even if you don't think you need to. Because without fail – you will need to as soon as we get back on the highway!
We have always had a no electronics rule on our road trips. No watching DVDs or playing video games. The trip is about the journey not just the destination – so look out the window! The girls were allowed to bring their ipod for photos and music though. And another rule we have is music is for us all to hear – no plugging in earphones and tuning the family out. They've grown up with these rules so they're fine with them!
We started our day with a bit of a routine… we would read a Psalm, pray for safety and then listen to "my" music. I was the only adult for much of the trip and had to keep my sanity in tact. If the day started on a poor foot – the rest of the day was a mess too!
Likewise, there was a no audio book until I'm on the highway rule. I find the excess noise of a narrator and characters while I'm trying to navigate city streets in a foreign place a little overwhelming! Until the car was on the highway and things were going along smoothly – no audio books!
I am a Diet Coke fanatic – but we had a "water only" rule for drinking on this trip. Was hard to do – but felt so much better!
Each spot in the car had it's role – front seat passenger had to help with navigating maps and GPS. Back seat passenger had to hand out the food and drinks from the cooler. Likewise, at our campgrounds everyone had a role. I'd make supper and get things organized while Madi would set up the tent and Eden would lay out the mats in the tent and sleeping bags. This made things go so much smoother!
Oh! And a super helpful tip from my dad! If you are a Canadian driving through the States you know that it's such a pain when they ask for your "zip code" at the gas pump because we don't have one! I use to use "90210″ as my zip code because it was the only one I knew.
Now that doesn't work anymore. The secret is… take your postal code, remove just the letters (you'll have 3 numbers remaining) and add "00″ to the end. Works like a charm! For example – my postal code growing up was P7C 4T9 – so I'd enter 74900 as my zip code! No more having to go into the gas station to prepay because I don't have a zip code to use at the pump!
Now that you have a glimpse into the "how" of the trip… we can start the fun of reliving it over the next few blog posts!
Celebrating life and love,
Krista