This past summer my girls and I did a 12,000km road trip all across the United States with people joining us along the way (my husband, my mom and my dad). I'll be sharing about our trip over time here – to follow it you can search the "Jefferson Journey" category!
————————————————————————————————————————————-
I've been asked "why" we did this big road trip and spend time & money travelling.
There are so many reasons – travel is something that is so important to me personally and something we try to share with our kids. I was fortunate to grow up travelling since my dad is a pilot and my parents encouraged exploring. Mark is one of 11 kids so he was not able to do much travelling – and saw the ocean for the first time when we were on our honeymoon! When we were first married, Mark and I would take a trip each year (enjoying the perks of my dad's airline discount) and we both got the travel bug. We enjoyed traveling through America's southwest (which inspired this current trip), Europe and Australia. Each trip inspired us, stretched us and left us wanting more.
When we travel – we have never stayed at the fanciest hotels and ate at the best restaurants. We more often are sleeping in cars, above pubs or in a tent. Our food is usually cooked on the beach or a packed picnic rather than off a menu. We see as much as we can, try to see how the locals love, and soak it all in.
And so we've raised our kids the same way. We haven't changed how we travel since we have kids – we still sleep in cars and in tents and cook on the beach. But more importantly – we still try to soak it all in.
And that's what we aimed to do on this trip. Soak it in. Experience new sights. See how the geography changes. How people are the same and yet so different all across our world.
I also had one other goal on this trip. Our girls both love art. Eden dreams of becoming an artist one day. They spend hours of sitting at the kitchen table drawing. Designing. Creating. And so we wanted to show them also art across the country. How art can be a million different things. And so I researched different artistic pieces to visit on this trip – and it opened up lots of discussion. What makes something art? Some of the art we visited was intricate, difficult pieces to design – and some could look simply like piles of second hand treasures. How can both be considered art? Why create? Lots to think about – fortunately we had thousands of miles to chat about it…
Here's some quotes from around our visits that inspired us…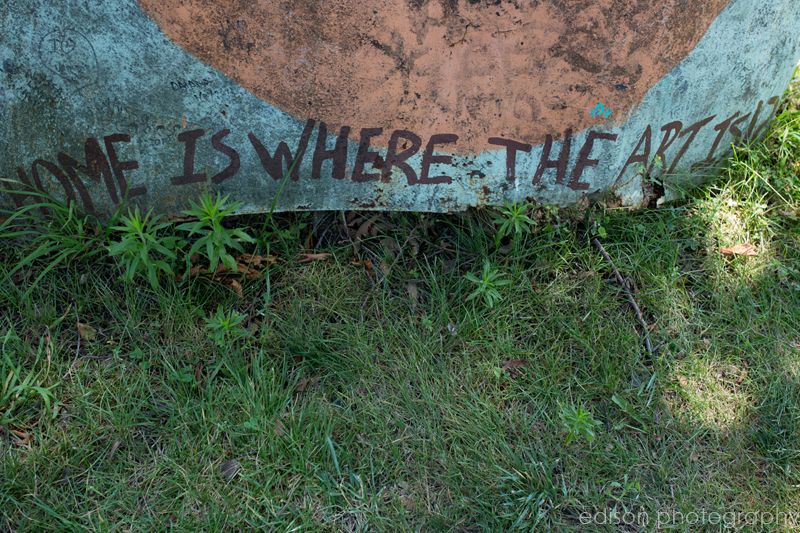 Here are a few of the places we visited, a couple of them I'll post more about later as I'd like to take more time with sharing them!
The first day we stopped at the Heidelberg Project in Detroit, Michigan. It's a city block in the third most dangerous neighbourhood in the USA being transformed by art. I'll share more about this later!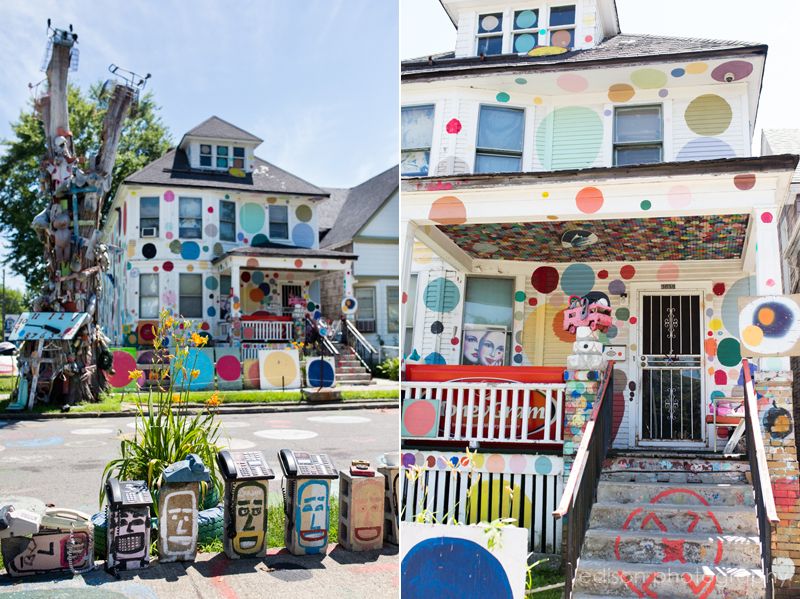 The second day we stopped at a sculpture park in Des Moines, Iowa. It was pouring rain and miserable out – but it was fun to be the only ones there as we wandered through the sculptures and picked out our favourites.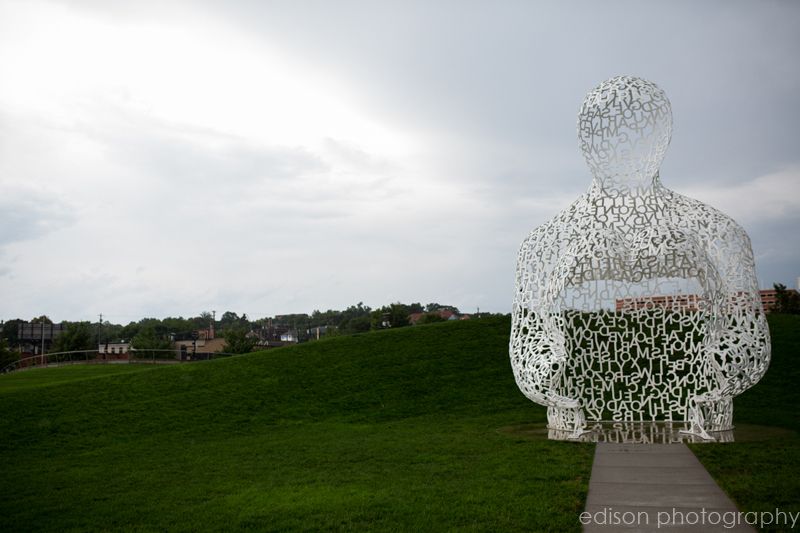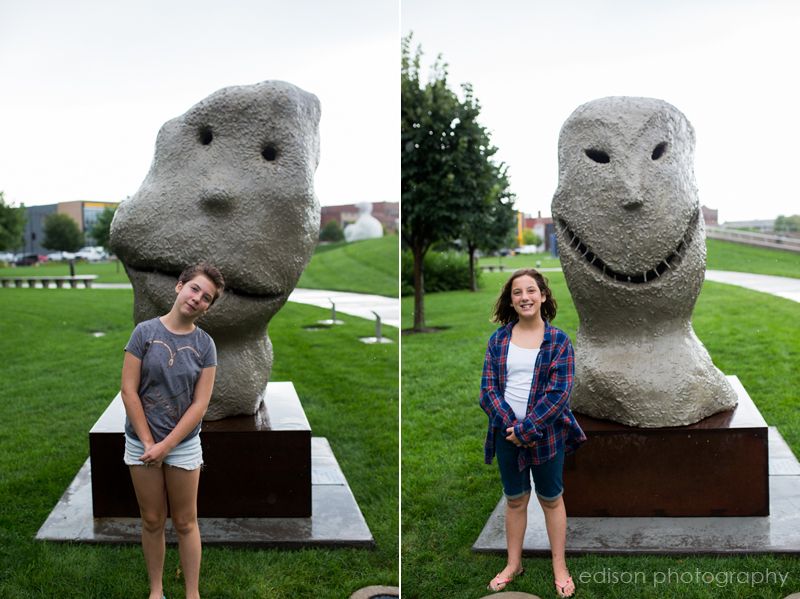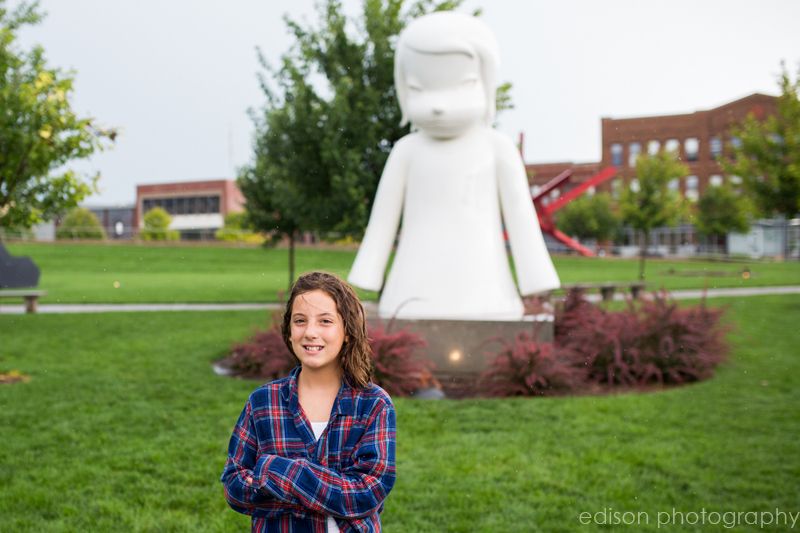 In California, I was out with friends one night and we went into Beverly Hills. As we were driving I spotted a familiar looking sculpture in a park.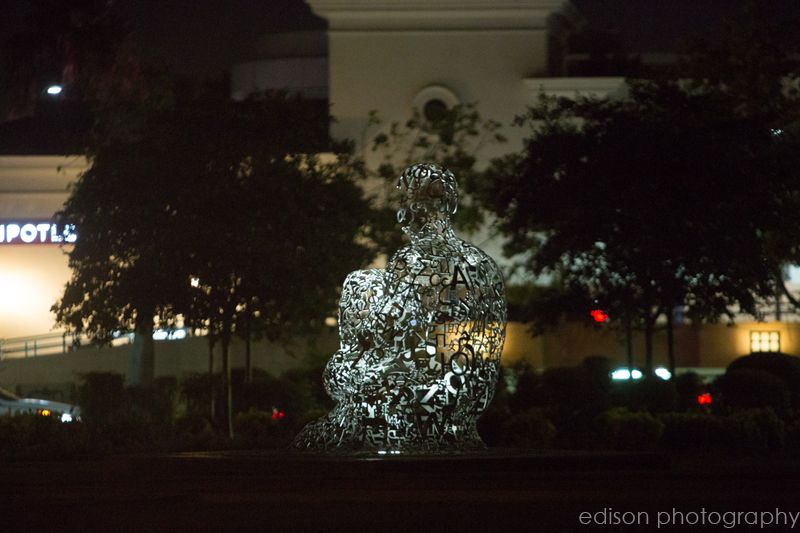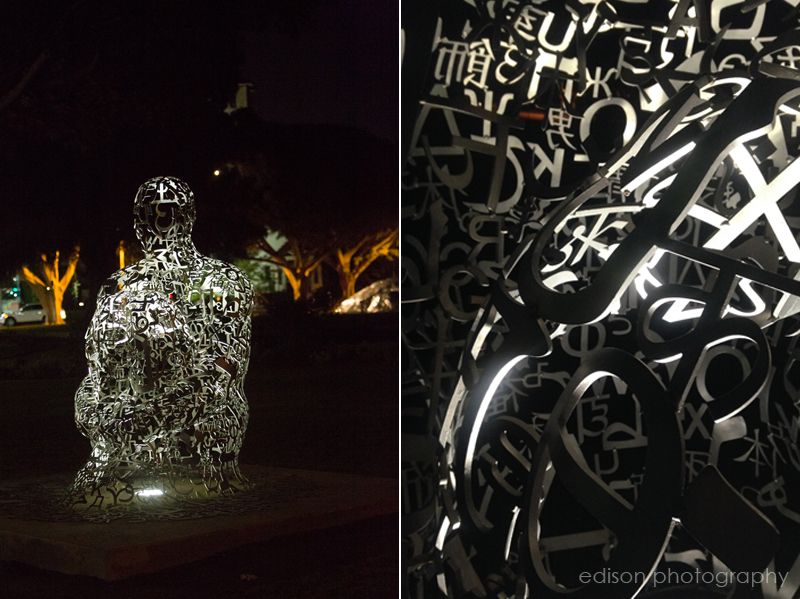 Before we left California, we headed south to Salvation Mountain. This too I'll blog more about later – such a fun place to visit. Despite it being about ten gazillion degrees outside.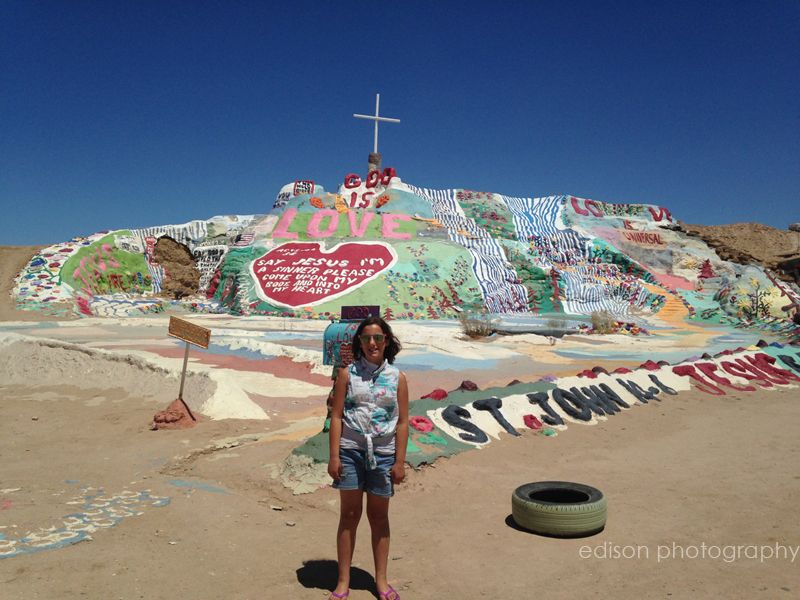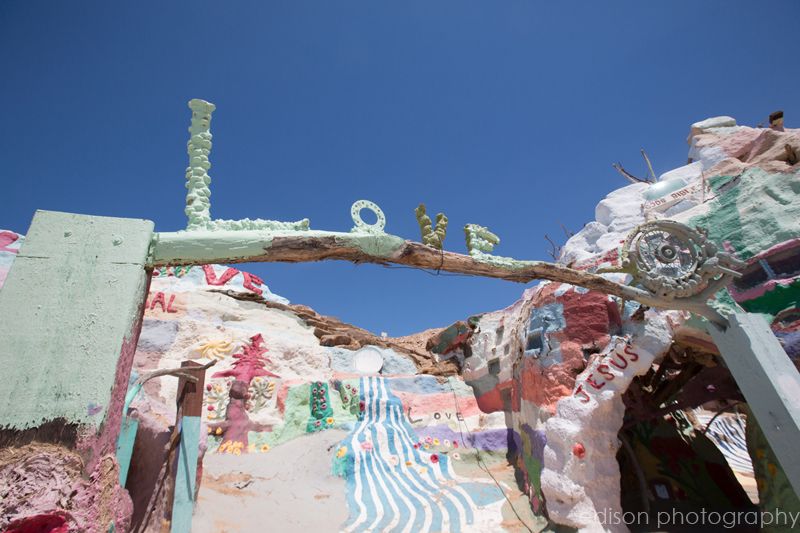 Then we went into Texas to a place Eden has been wanting to see since she read about it in Kid's National Geographic. Cadillac Ranch was such a fun place to stop – I'll blog about that too later!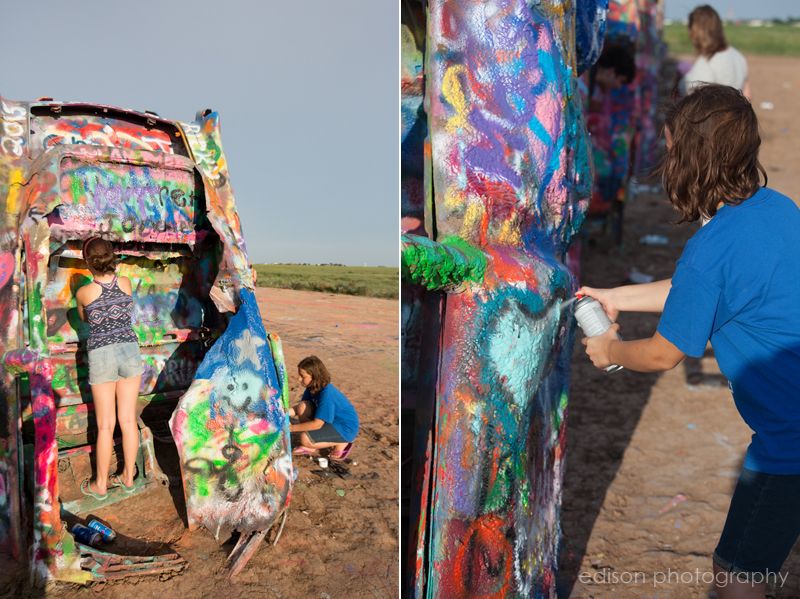 I'll leave you with this one question… Are you inspired?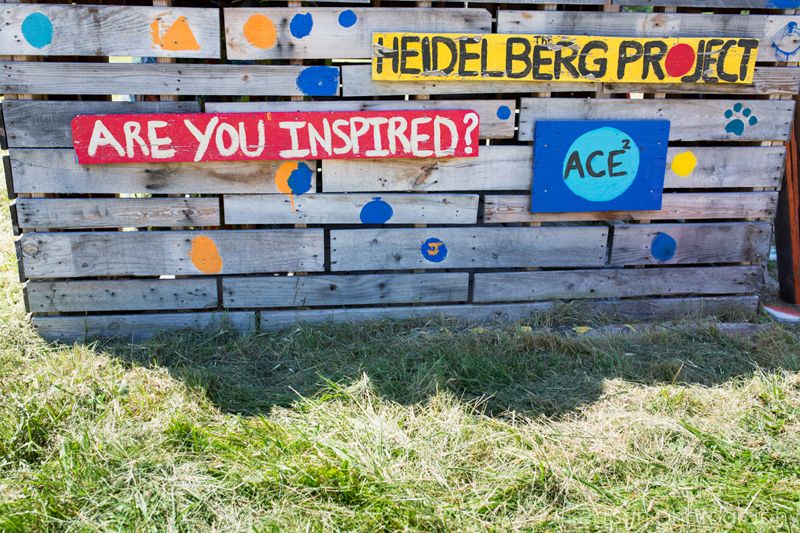 Celebrating life and love,
Krista