One week ago I watched the news from Ottawa unfold in shock. And along with the rest of the country, I was glued to listening to the coverage (which was excellently done!) of the death of Corporal Nathan Cirillo.
And then to hear he was from Hamilton! That hit home again – he was from here. Made it so much more personal.
When the body came from Ottawa last week I wasn't able to go. And I regretted not attending.
When they had open visitation for the public I wasn't able to go. And I regretted not attending.
I try to live with no regrets – so last minute, I decided I needed to go to the funeral processional today. And it wasn't just that I wanted to – it felt like a "need". A way to say "thank you".
I pulled my daughter out of school for the morning (my other daughter was away on a field trip) and we had – what I like to call – a "real life field trip". I am a big supporter of education – but recognize not all education can take place inside the walls of a school.
As we headed out the door, on a whim I grabbed my camera. I'm so glad I did as it was such a powerful experience. I realize not everyone is able to attend – so I was happy to be their "eyes" for them – it was an honour.
Rest in Peace Nathan Cirillo.
I love that Hamilton has had it's patriotism rejuvenated through this experience. Every city bus had "Lest We Forget" on them. Flags everywhere – and those on poles at half mast. People were decked out in Canada attire and red and white.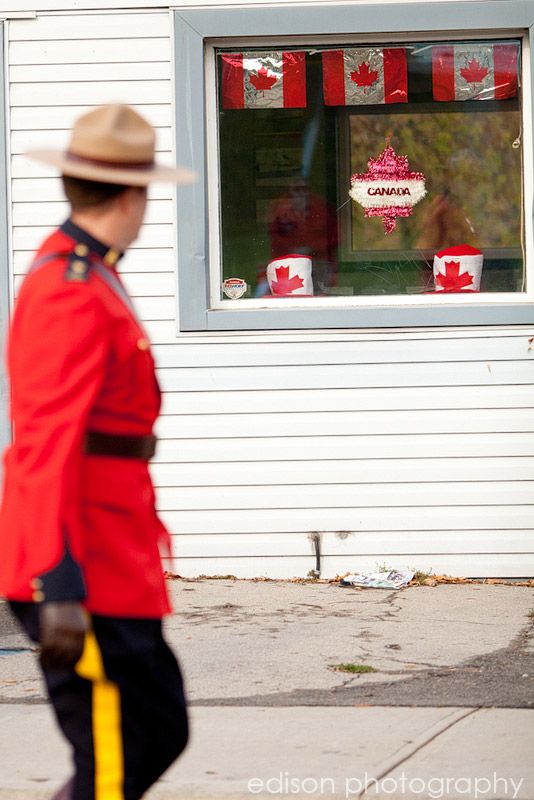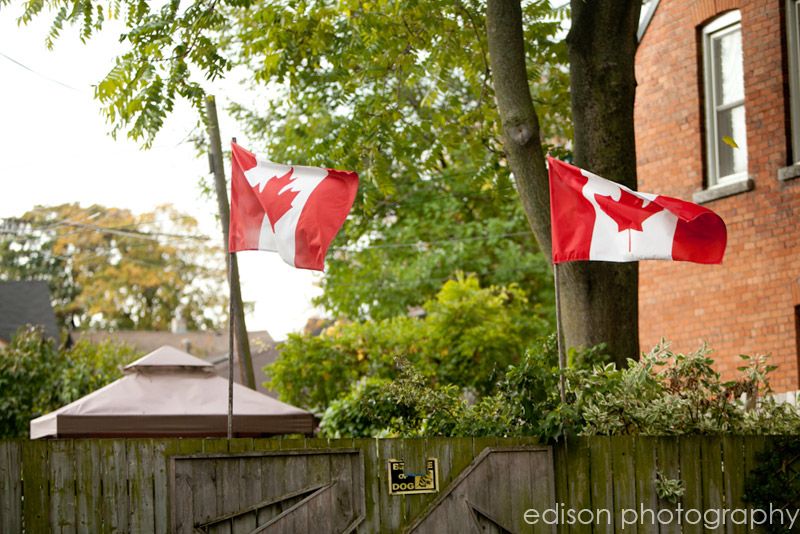 And then the processional began. The atmosphere was a mix of sadness over such an untimely death, and pride for our country and our uniformed servants.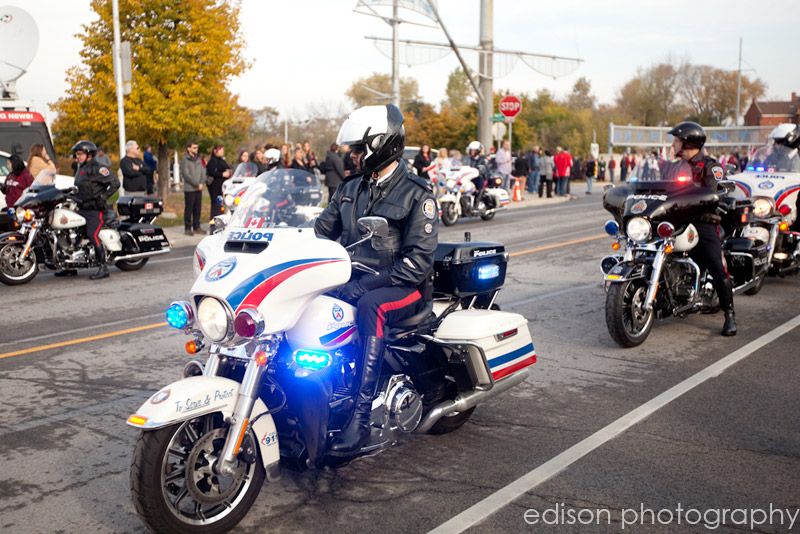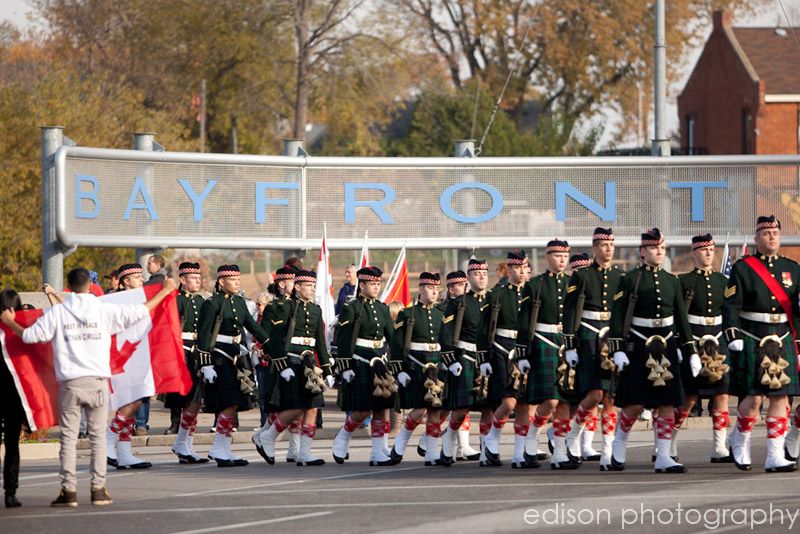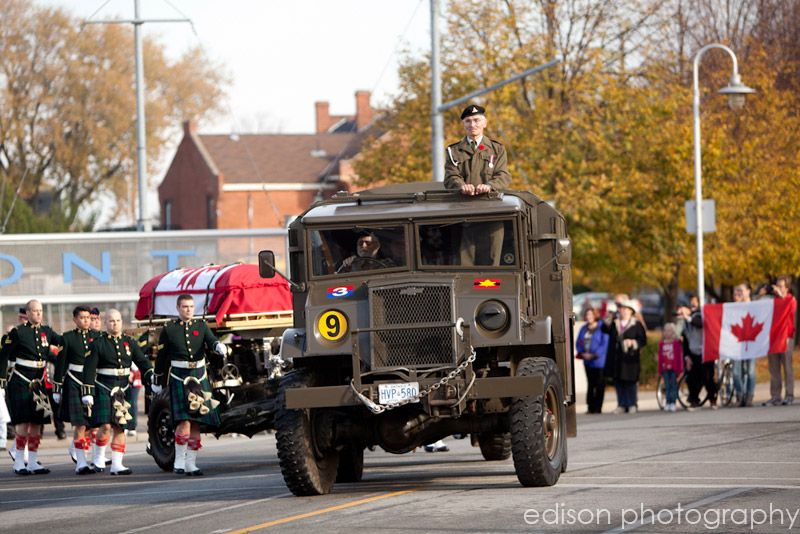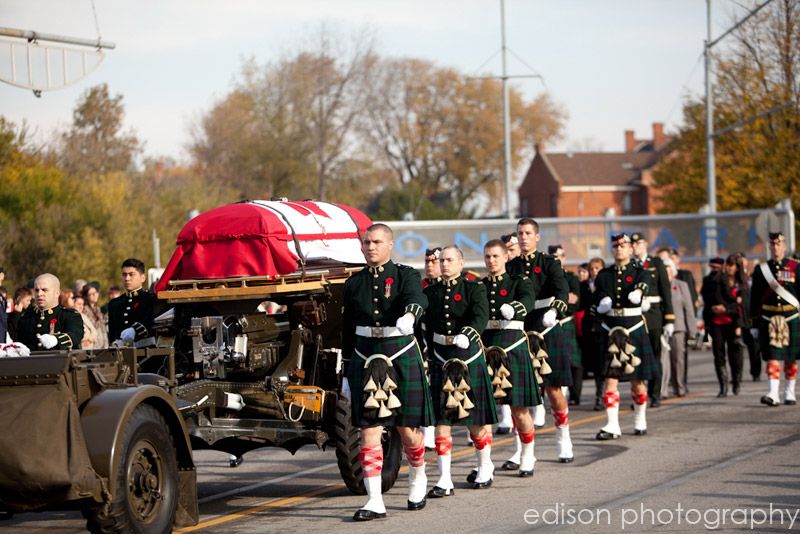 In the back of this photo I realized after is Nathan's son – wearing his daddy's hat.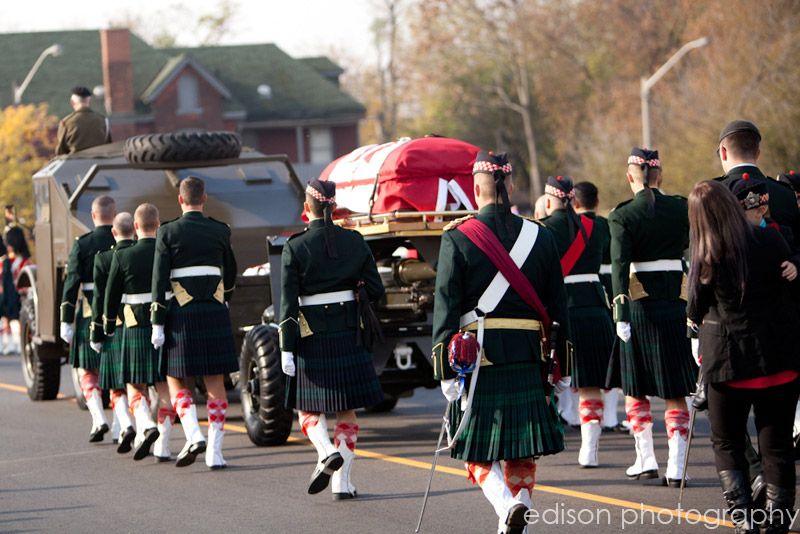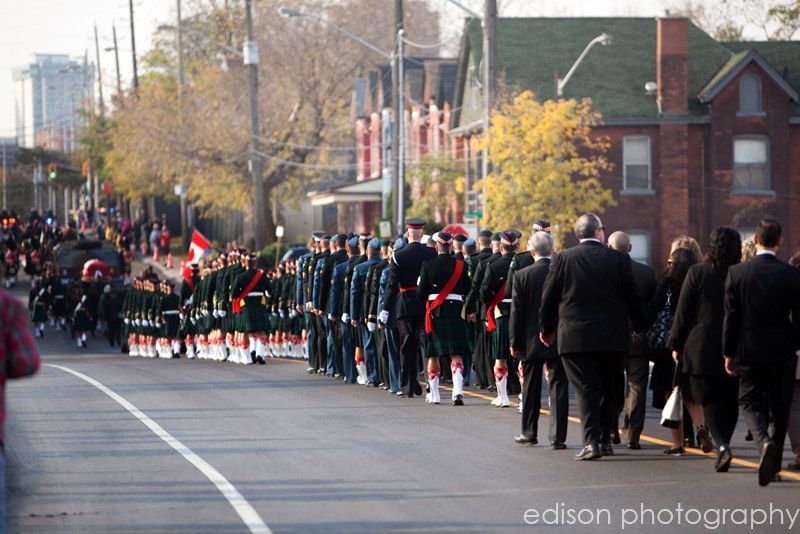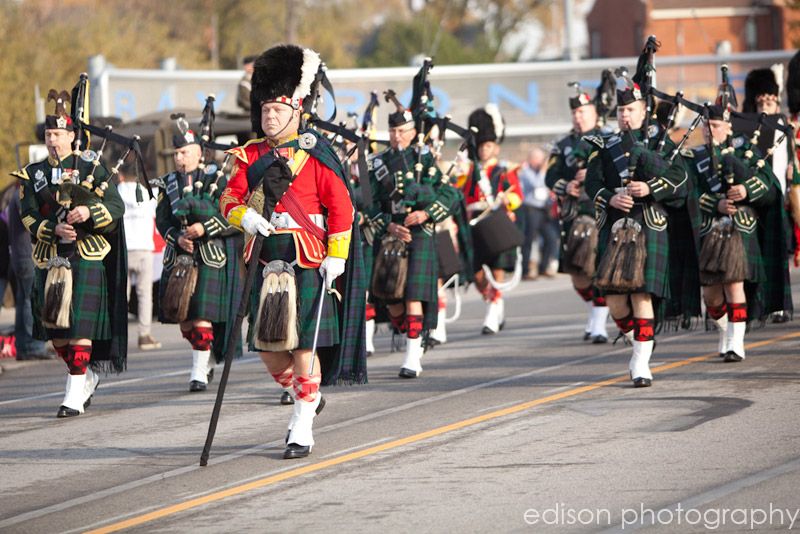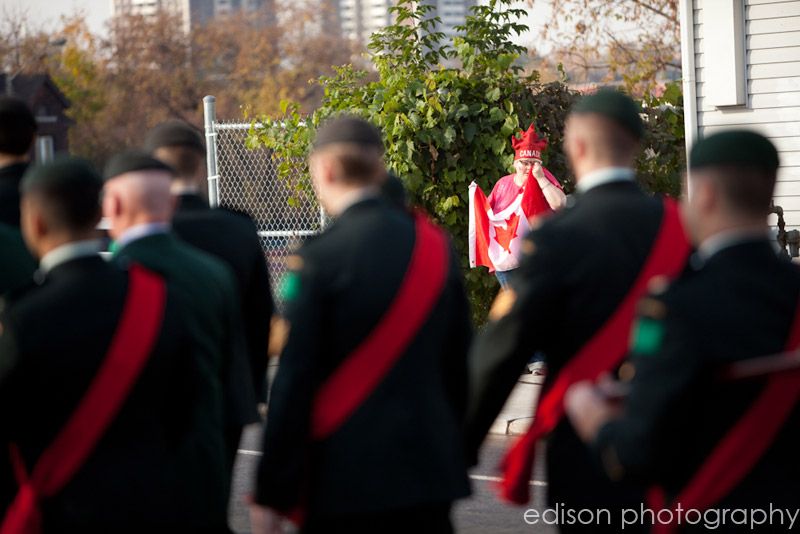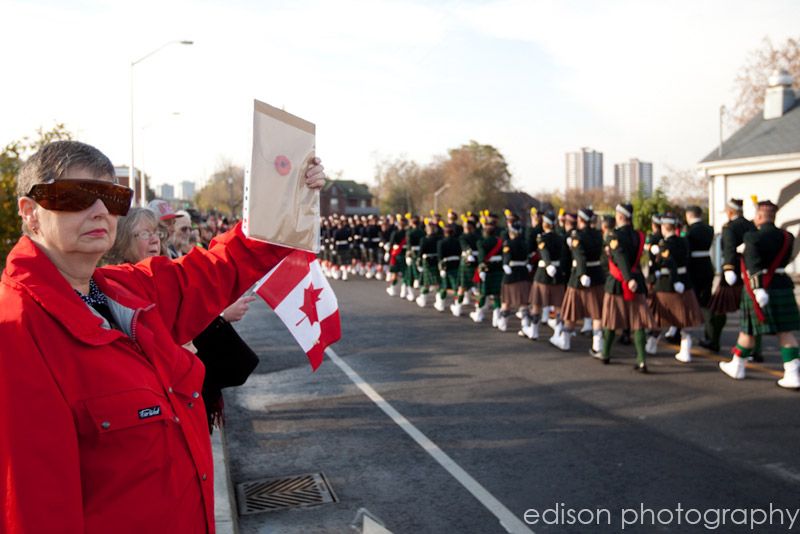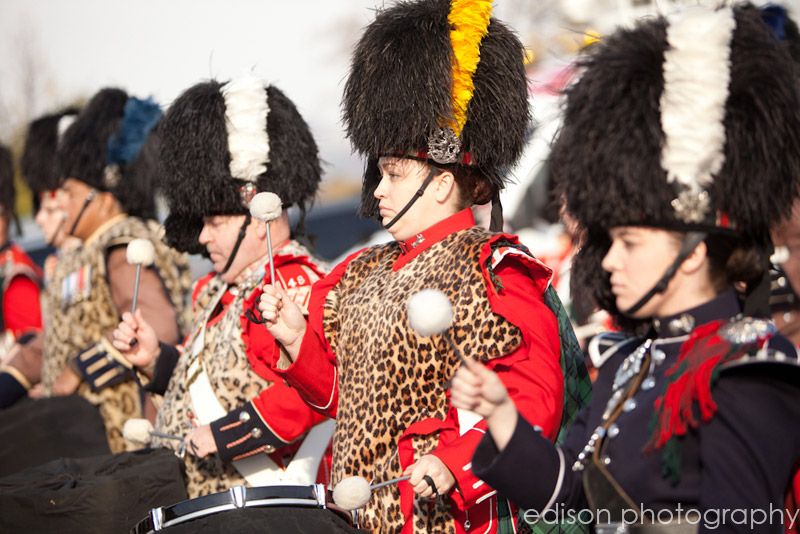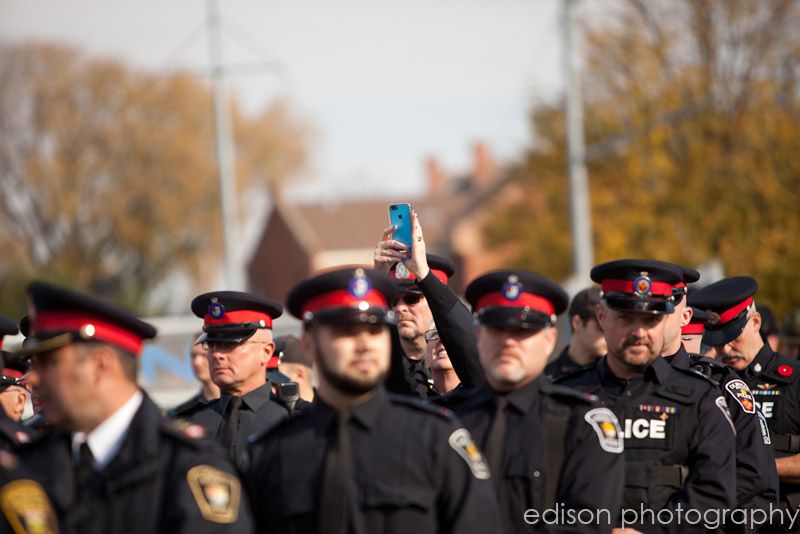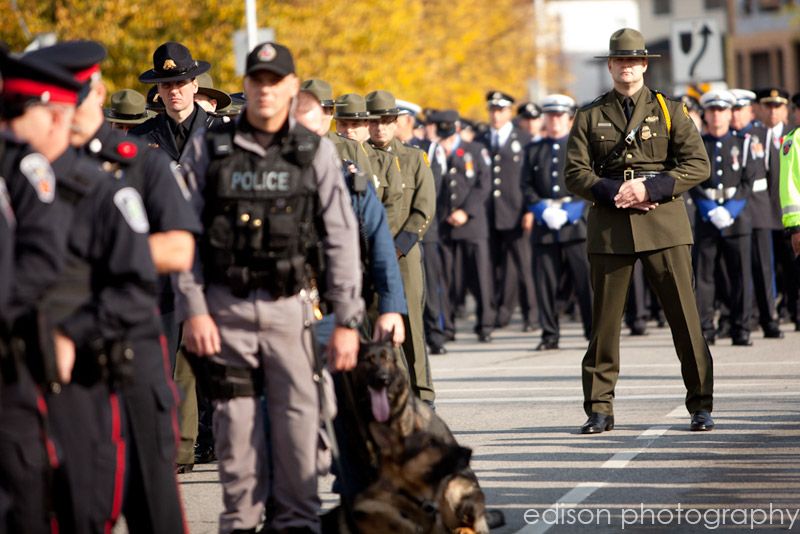 As we left I looked back – and as far as I could see – was a sea of uniforms. And I got a little choked up. And then this plane from the Warplane Heritage flew over just as we got to our car.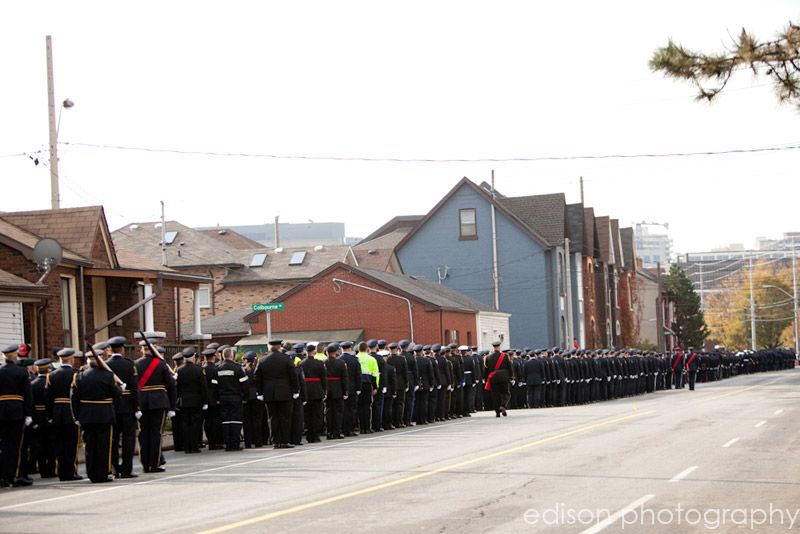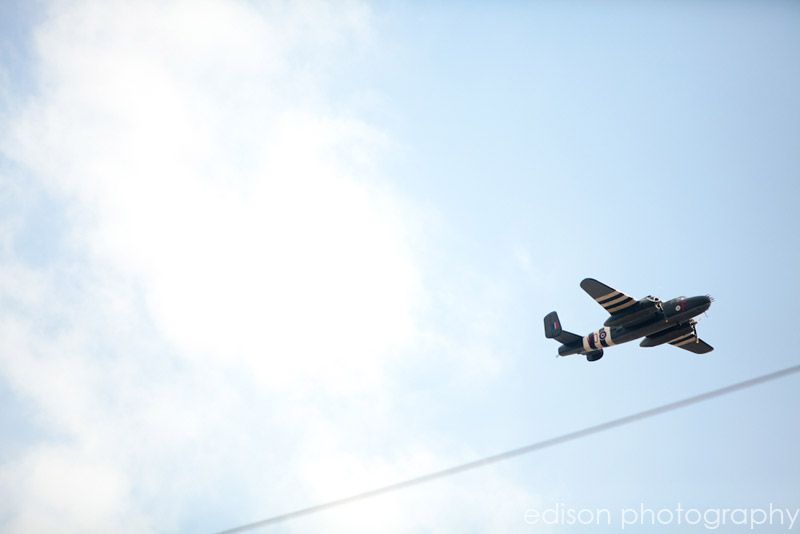 Tonight, hours later we opened the door to head out and saw double rainbows! Eden cried out "Look, mom! Lest we forget!" When we got in the car she said "Mom! I have to find the right song for this moment." She put on "If I Die Young" – and belted out these lyrics as we looked at the rainbow:
"Lord make me a rainbow, I'll shine down on my mother
She'll know I'm safe with you when she stands under my colors
Oh, and, life ain't always what you think it ought to be, no
Ain't even grey, but sheburies her baby
The sharp knife of a short life
Oh well, I've had just enough time
If I die young, bury me in satin
Lay me down on a bed of roses
Sink me in the river at dawn
Send me away with the words of a love song"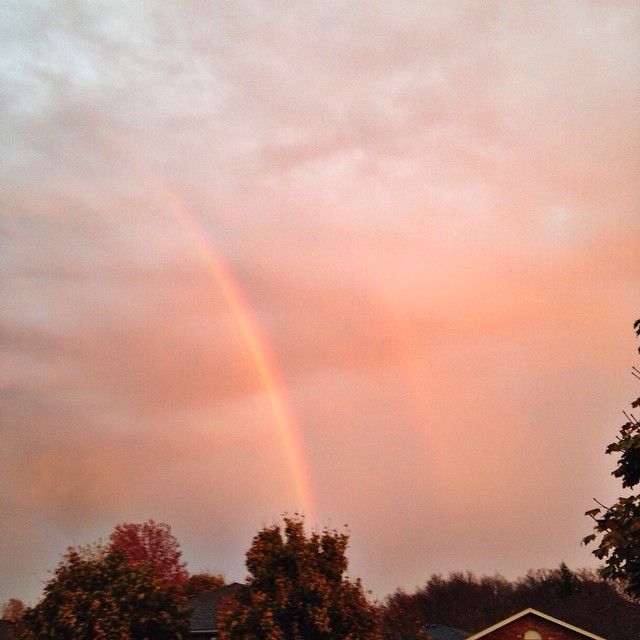 Celebrating life and love,
Krista