Jen has been a dear friend of mine for a long time. We have travelled together to Iceland, Las Vegas, and New Orleans. I've lost her in the Nevada desert (and had a park ranger close down the park until we found her), and I've helped piggyback her out of an Icelandic park when she broke her ankle and had so many memories in between. So it is exciting now to be documenting her wedding and engagement! I loved this engagement session because everything had such meaning in it.
I had suggested a couple of beautiful nature locations to them – but they came back with downtown Hamilton. "This is us" they replied.
The bike – not just a pretty prop, but part of their engagement story. And not just part of their engagement story – part an analogy of their relationship and how they make it run smoothly.
Pete and Jen are about intentional living – and this shows in every choice they made. Even Jen's choice of outfits – a dress that was a second hand find because they choose to live simply to have more to invest in others. Her colourful necklace and then her green bracelet is from my fair trade organization empowering women in Africa (www.IAmJustOne.ca). And those pink converse. They are her traveling shoes. They have traveled the world with Jen and are part of her story. Pete suggested she clean them up at least – to which she answered "these have dirt from Iceland and the Nevada desert and New Orleans and Ireland and…."
I also had her share her story in her own words….
"Peter and I both love Hamilton. We love the gritty beauty of its alley ways. We love the serenity of the harbour front trails and Cootes Paradise. We love biking up (and down!) the 'mountain'. Hamilton is home and where we first met. We love the people of Hamilton. The dancing guy. The friendly, approachable people who you meet downtown. The quirky folk who band together to try to make things better and the artists who share their hearts every month on James St N. (at the art crawl). We fit right in. We join right in. Often we walk the streets of our city with full hearts as we wander and explore seeing what changes have happened. It's fitting that the most perfect engagement surprise ever to be orchestrated (I may be biased) happened right at the park where we spent so many afternoons.
It was a "goodbye to winter" bike ride organized by a group of friends on April 1. Even though it was a bit brisk outside still, all of us were all revelling in the freedom of being on our bikes again on Canon St. after such a harsh winter. We made our way down to Bayfront Park and had a little rest at the gazebo. It turns out it was more than just a great ride with perfect weather and a bunch of great company! While the sun set over the Hamilton harbour, Pete pulled a guitar from nowhere and began to sing a surprise serenade of "bicycle built for two." I was a bit confused. What's going on? Is this a joke? Is this a music video shoot? As I turned around, I saw that his dad was there playing Viola, and my folks were there too! He had arranged the whole thing! As he got down on one knee to ask me to marry him, he presented an enormous box – with a huge bicycle bell in it. He asked, I answered – YES! Then, my dad wheeled out a two-seater bicycle that Pete and I had seen at an antique shop months before – all fixed up for us to ride! The bicycle bells rang out in celebration and with the cry of "we're getting married!" in the air we travelled off down the path. It was so, so beautiful. In reality though, it was a bit bumpy. It took a while to figure out the stops and starts and for us to sync up. As in many things, communication is key. But we figured it out. Together. Now we are setting off on our journey and are so happy! We can't wait to celebrate with all of our friends and family!!
AND! as if that wasn't enough ~ Pete knows how important photography and capturing moments is to me…so he asked our friend Kaz from Verity Creative to film the whole thing! He stepped into a whirlwind and created a poem that captures the beauty of the day." LINK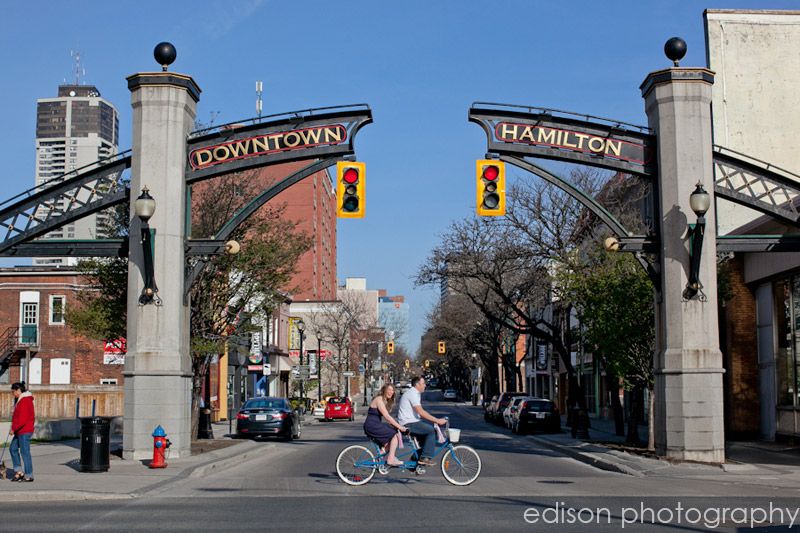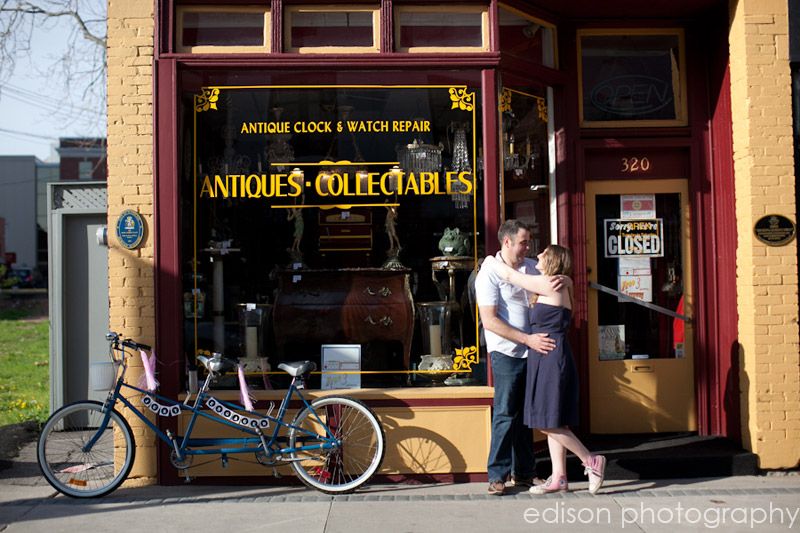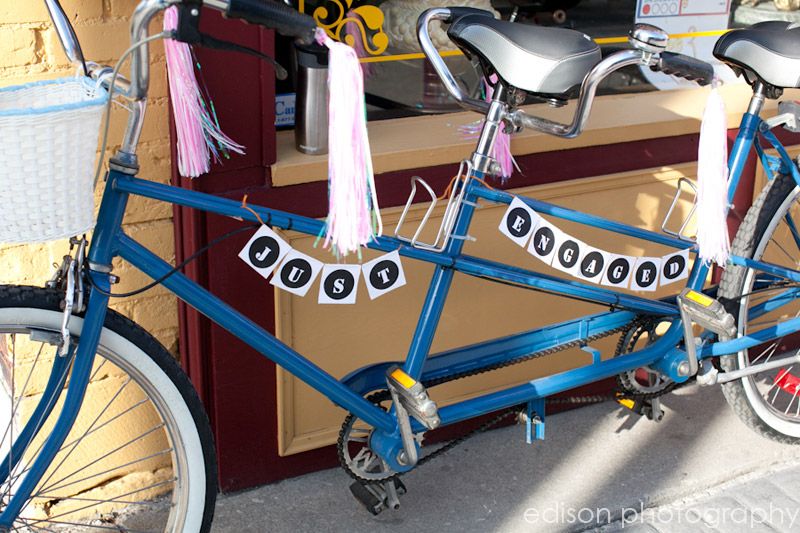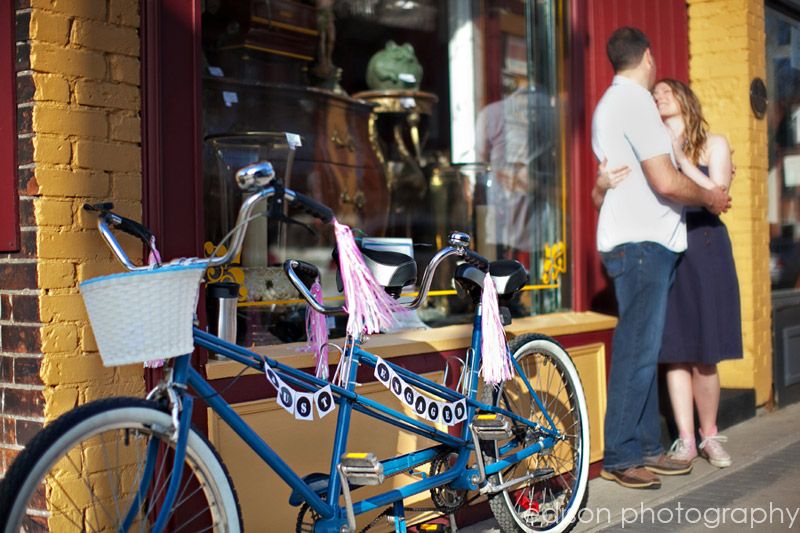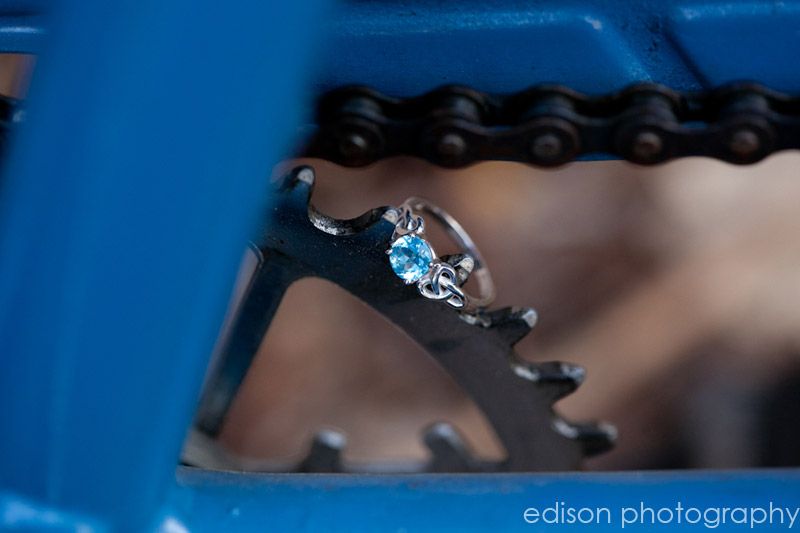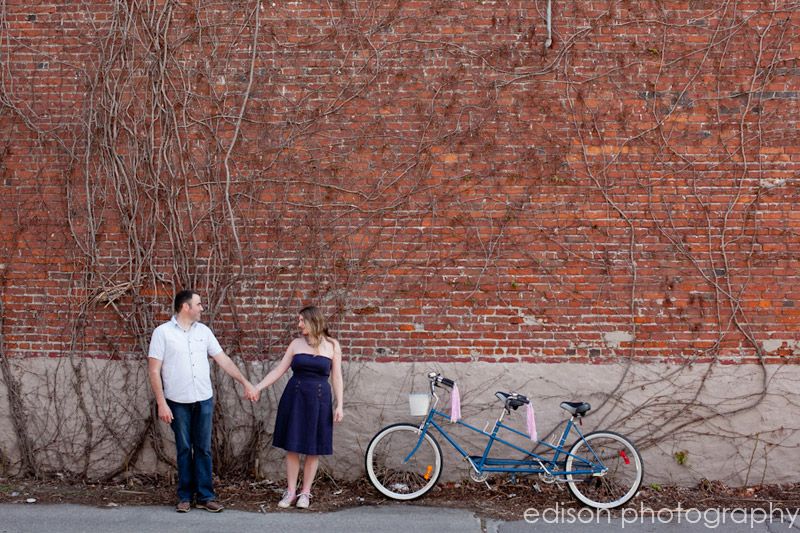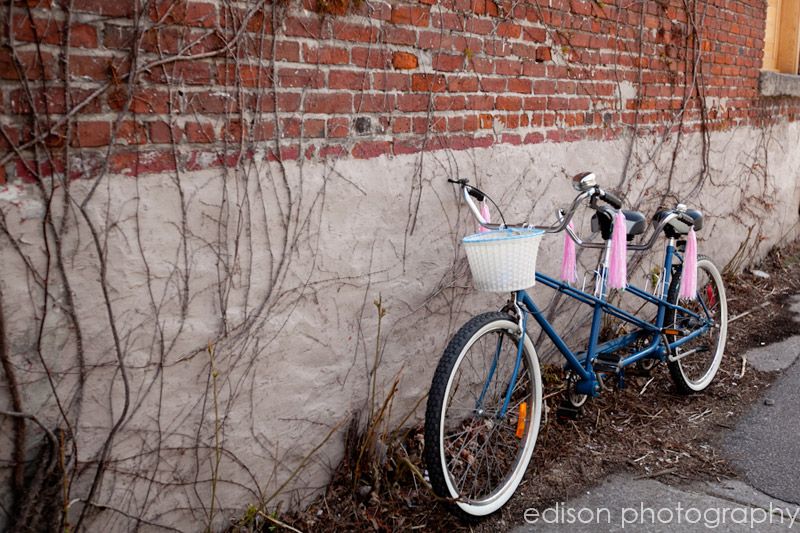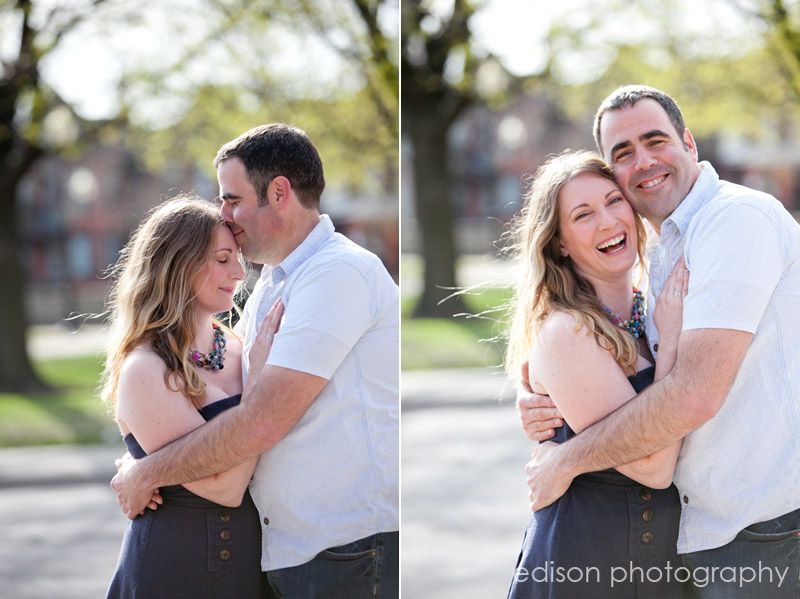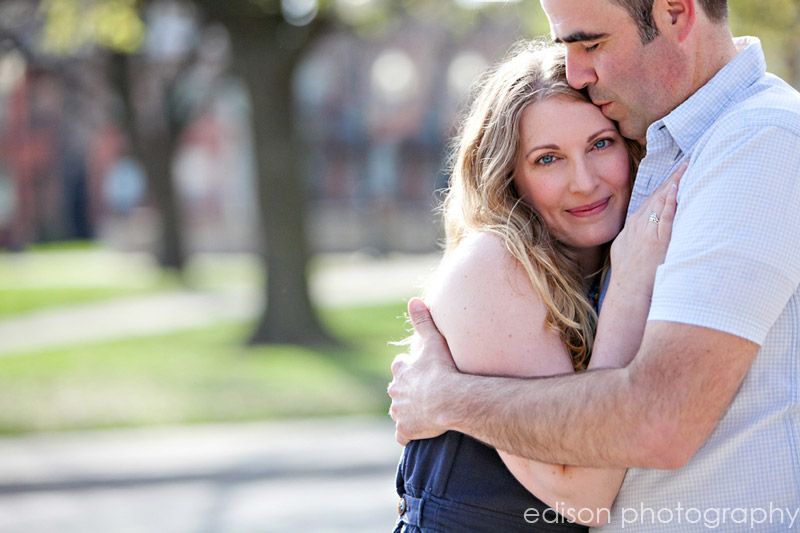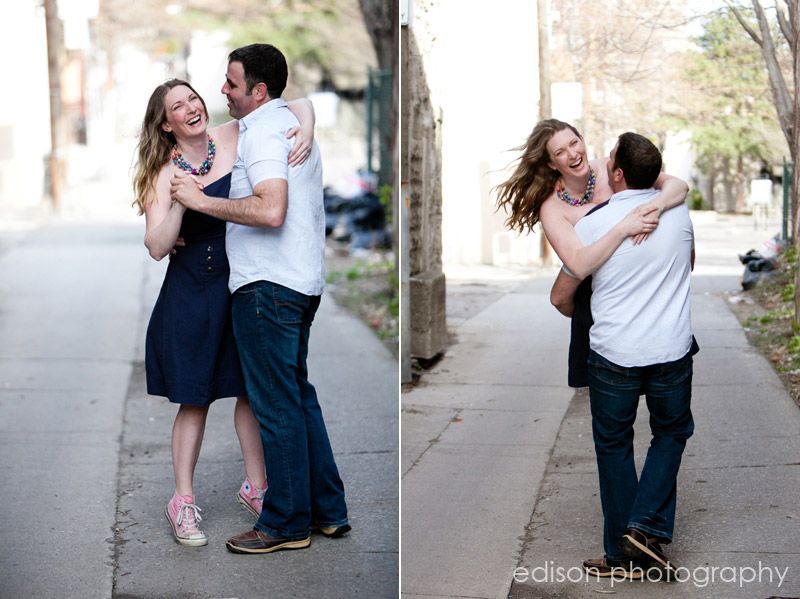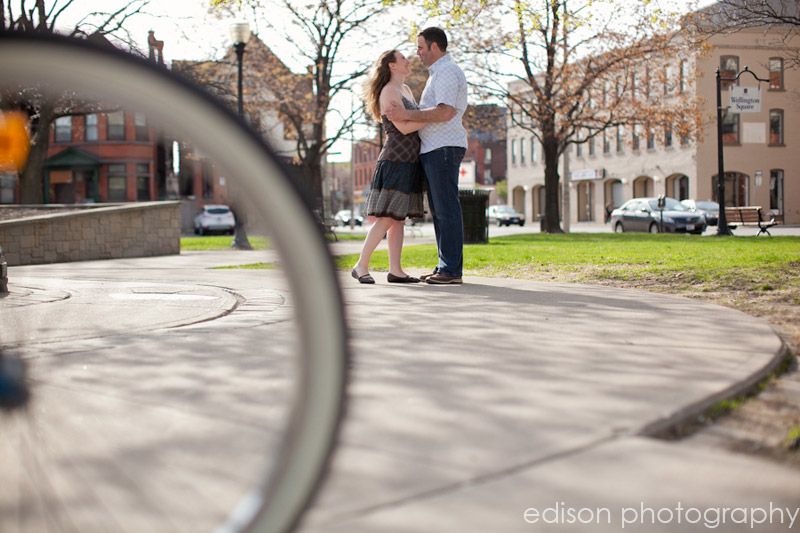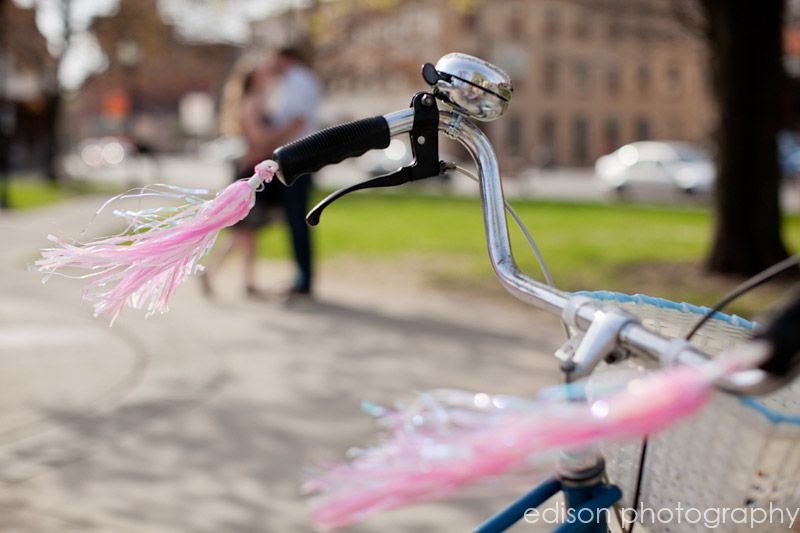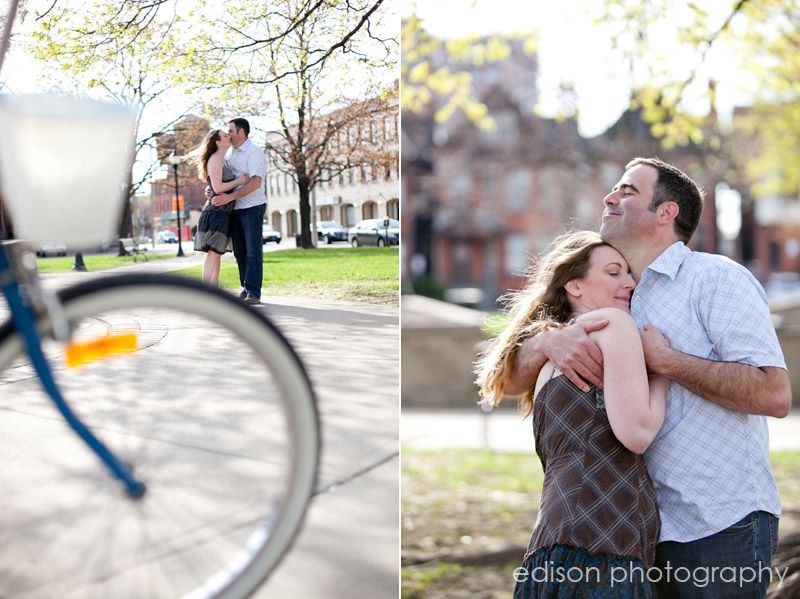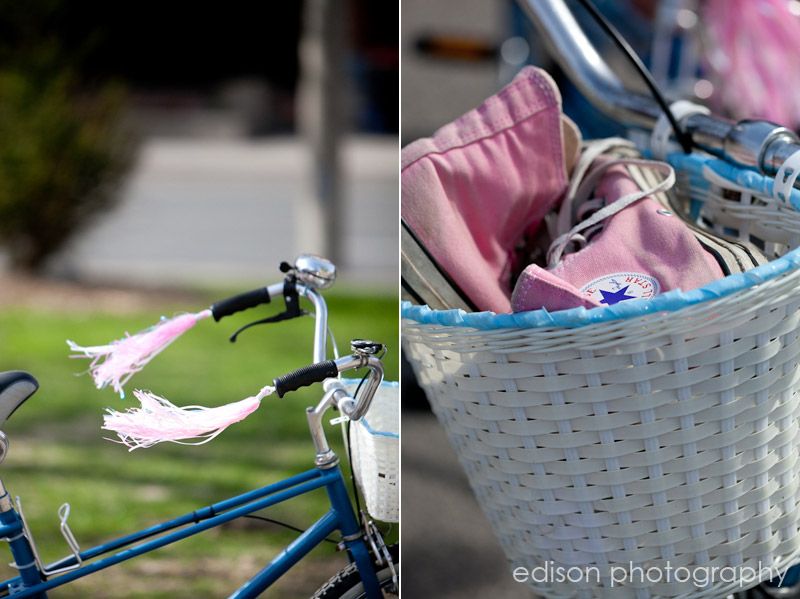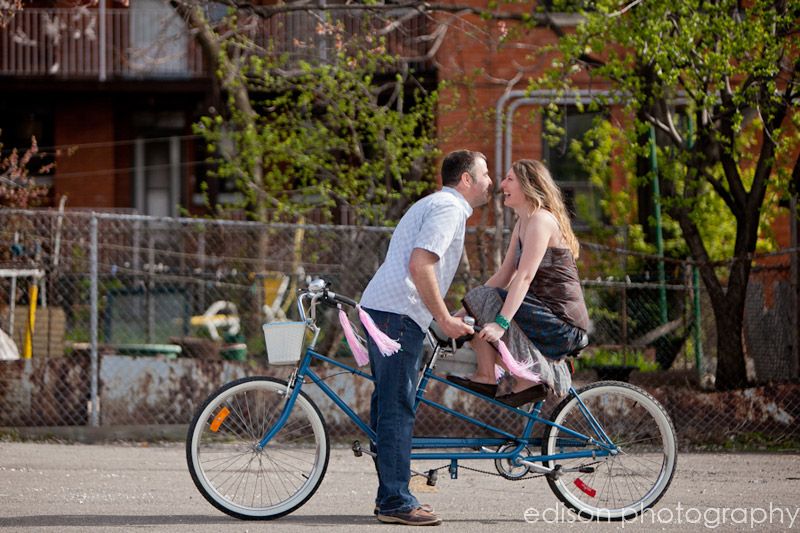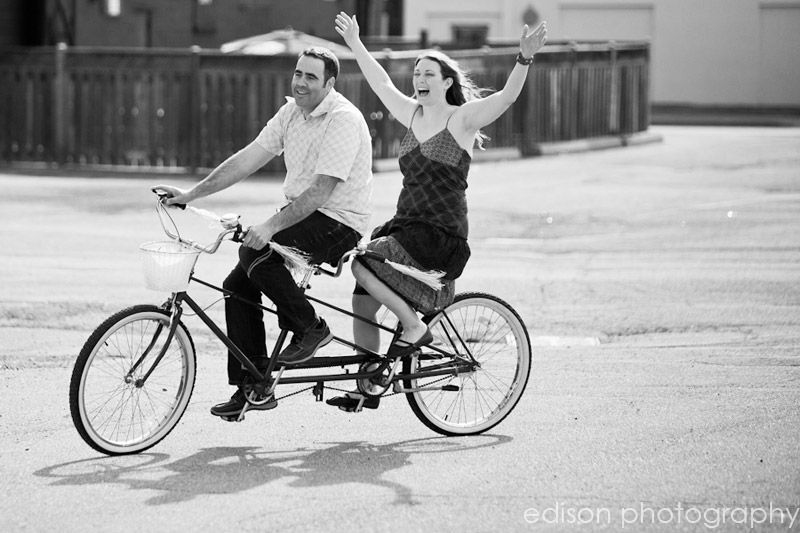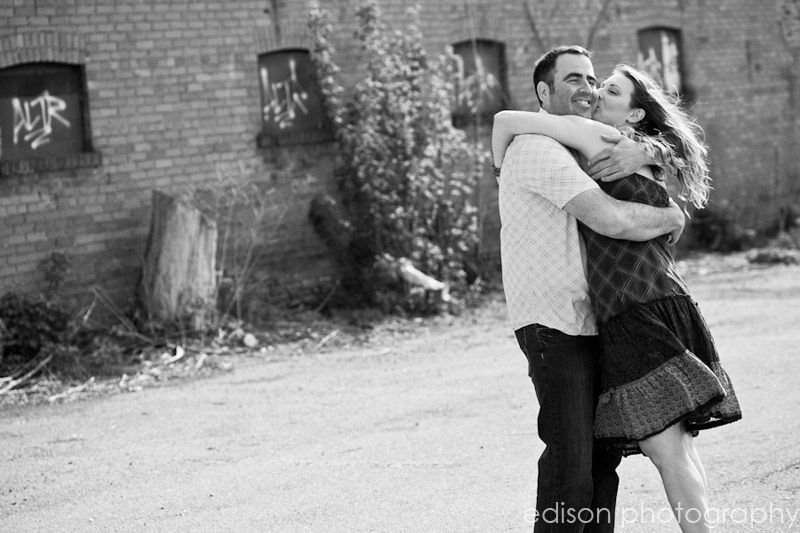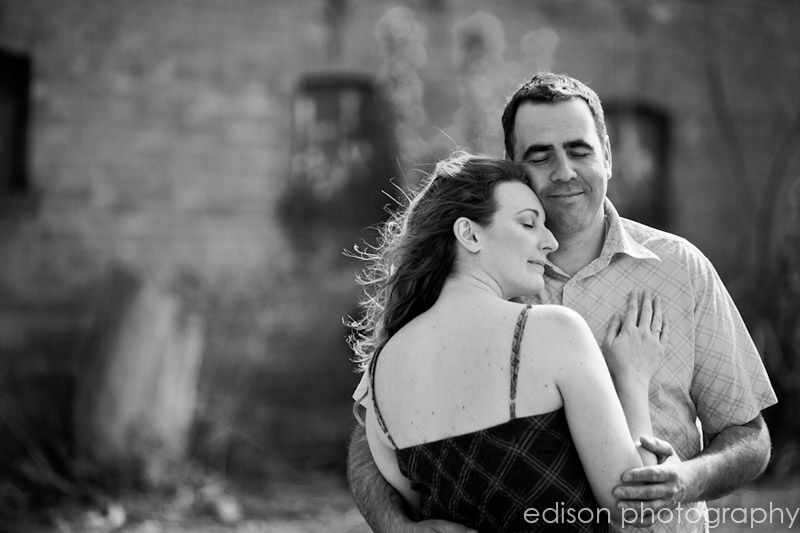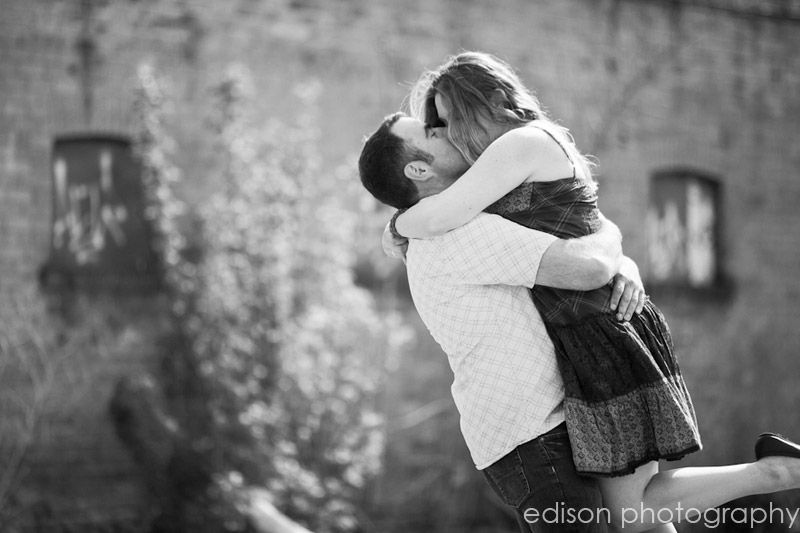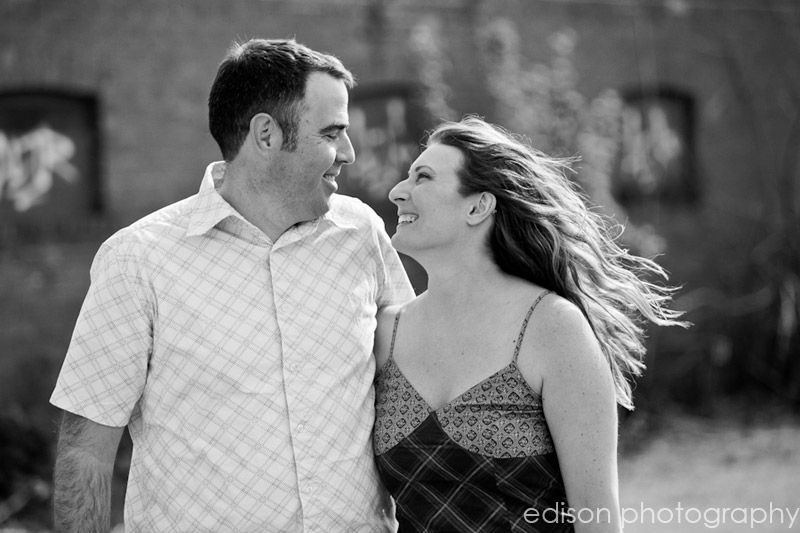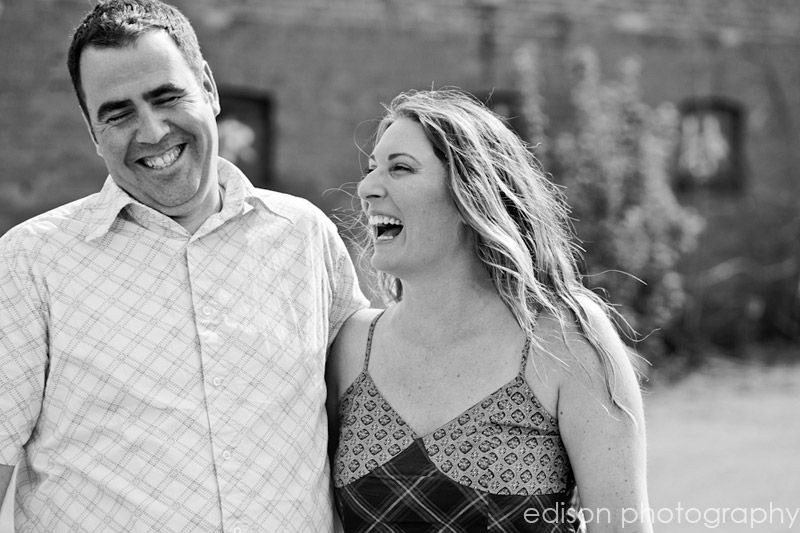 Celebrating life and love,
Krista