[The GOLDEN project can be read about HERE. I will be photographing couples married 50+ years, hearing their stories and sharing their wisdom. Have someone you think I should document for this? Drop me a line at: info@edisonphotography.com with the subject "GOLDEN"]
I didn't plan to document Leonard and Helen, but while photographing their grandson's wedding I met them and just fell in love with them! During the reception, I asked if I could sit down with them just for a couple of minutes and chat about their love story over the last 58 years. So this one is a bit different than the other GOLDEN posts as it is not at their home – but at a wedding.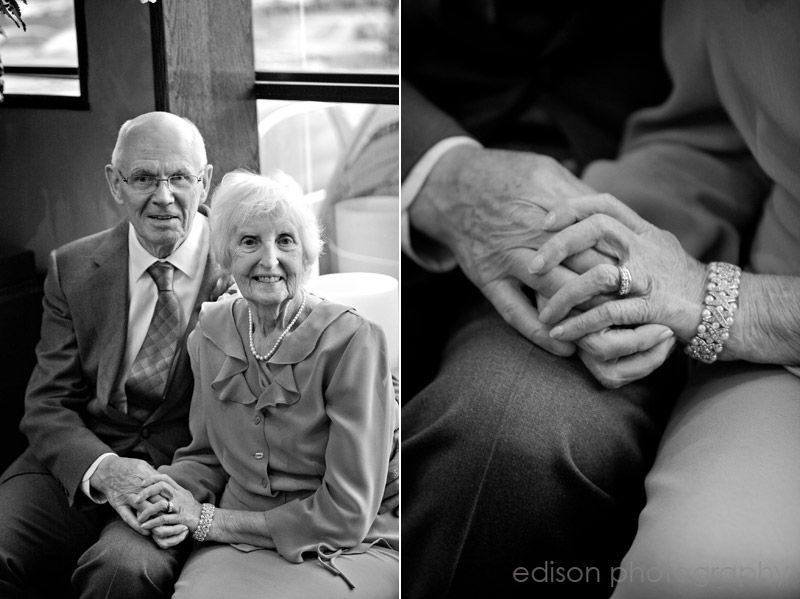 Leonard moved to Canada from Ireland when he was 17 when his dad was hired to work on the Avro Arrow. When he had been in Canada only 3 days, he met Helen's father at church. Having also been Irish immigrants, the families had a bond. Her dad invited Leonard's family over after church. Leonard said he went downstairs to watch television – he didn't have a TV so this was exciting. When he went down Helen and her three sisters were sitting on a couch. I asked why he singled out Helen. He said very matter-of-factly "she was a redhead."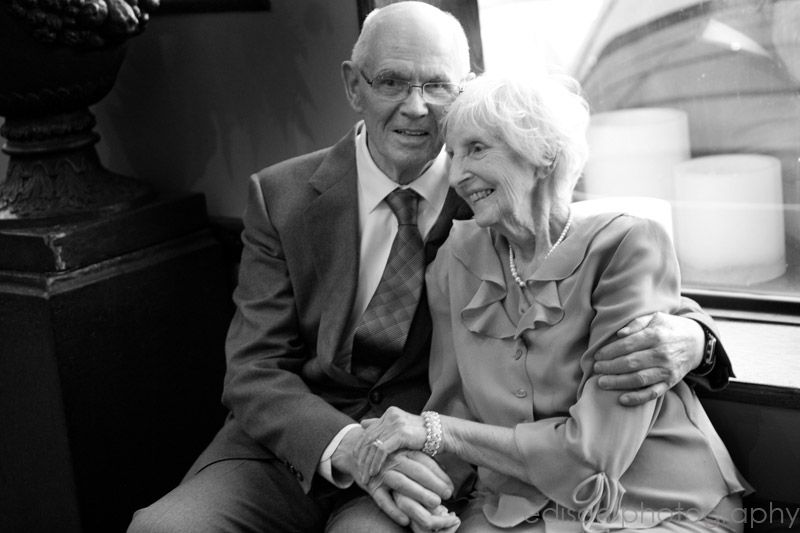 Since we were at a beautiful wedding while chatting, I asked them if their wedding was similar. They laughed. They said they think it cost $1.25/plate at that time for their Toronto wedding.
When I asked them what advice they would give to their grandson or "secrets" to staying together happily so long they had some good insight. They said there is a lot of ups and downs in life and you just have to learn to weather them together. They thought that is where the breakups happen when hard times come and they don't handle the tough times together. Helen said that things will always get better. It's never "always" bad. These two have known their share of hard times, having lost a daughter ten years prior who had a lifetime of health concerns. They both agreed that sickness cane make or break a couple. Leonard and Helen both also thought that having Faith is important and helped get them through a lot of their tough times.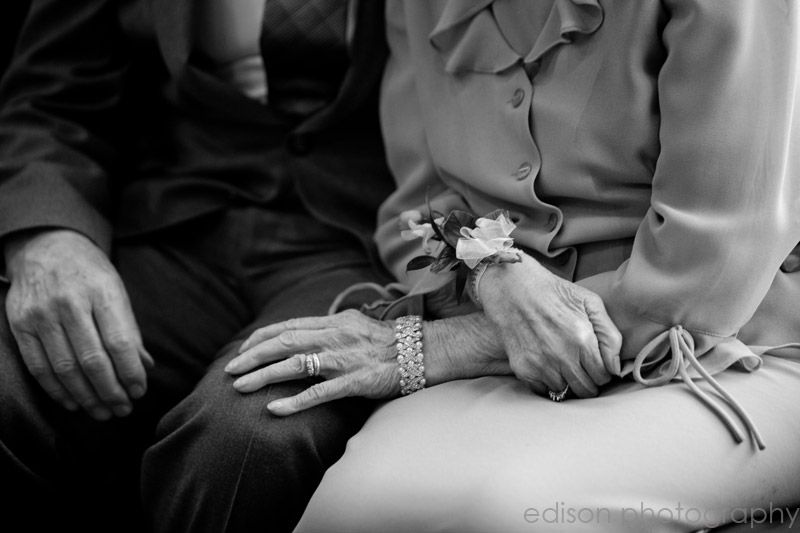 Leonard and Helen both had parents that were married right to the end and that example of sticking together made an impact on them. Life wasn't easy as immigrants – but their parents were committed to each other and their example was helpful for their children's marriages also.
I love sitting and chatting with these two – but since it was their grandson's wedding didn't want to keep them long. Before I left for the evening I was able to capture a few images of them on the dance floor enjoying each other's company. When I left – they were still up dancing!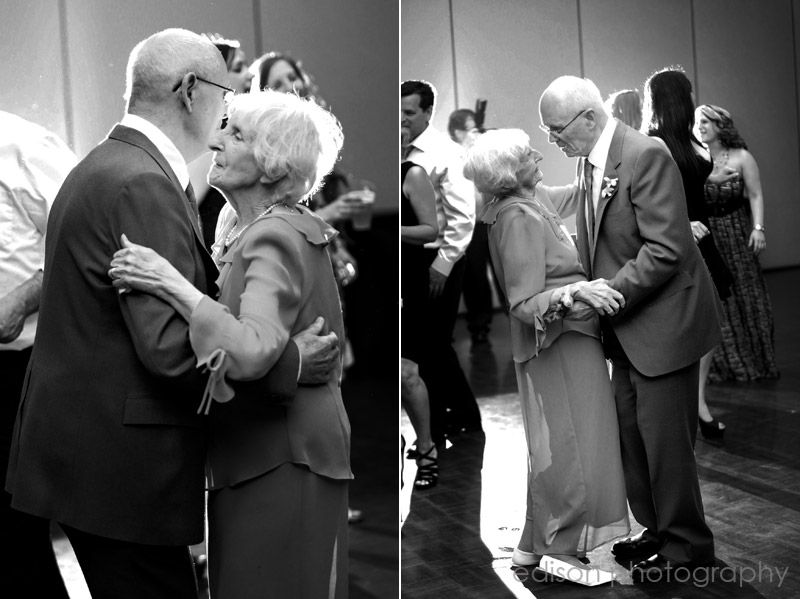 Celebrating life and love,
Krista