When I started to chat with Nicole to organize this photo session – I immediately fell in love with it.
A group of 5 childhood friends who all grew up on the same street. Two sets of sisters lived next door to each other then just one house divided them between the four and their other good friend. And all three sets of parents still live in these same homes! Originally Nicole had asked if I'd come to a park – but I asked where they had spent time as kids. She said they would always meet on the "green box" on their street – well, that's where we need to meet then I said! I also asked if they could all bring old photos to share – waiting until they were all together to show them. It was so fun watching them laugh and cringe at the old photos of themselves! One of the girls brought a book of photos and writings and drawings she had made for each of them many years ago – but had never given them! Such a fun treasure! A great afternoon in the neighbourhood of where this friendship first formed!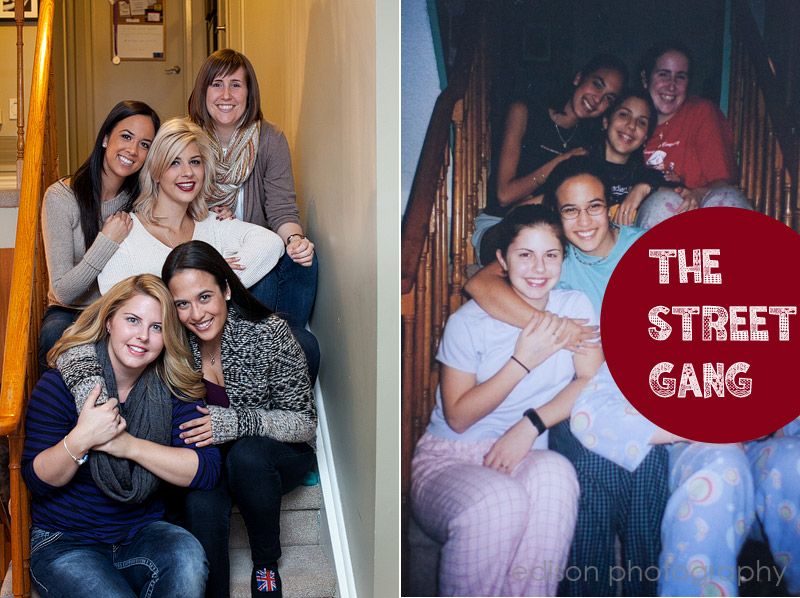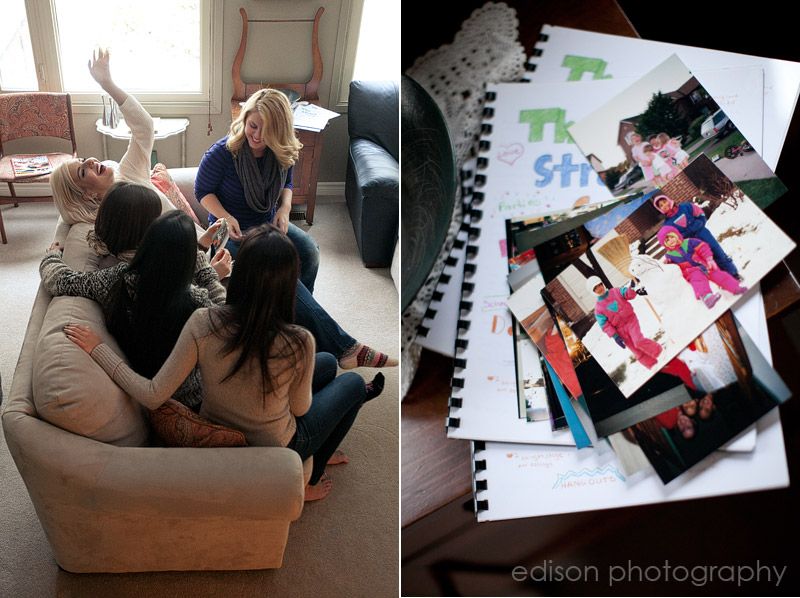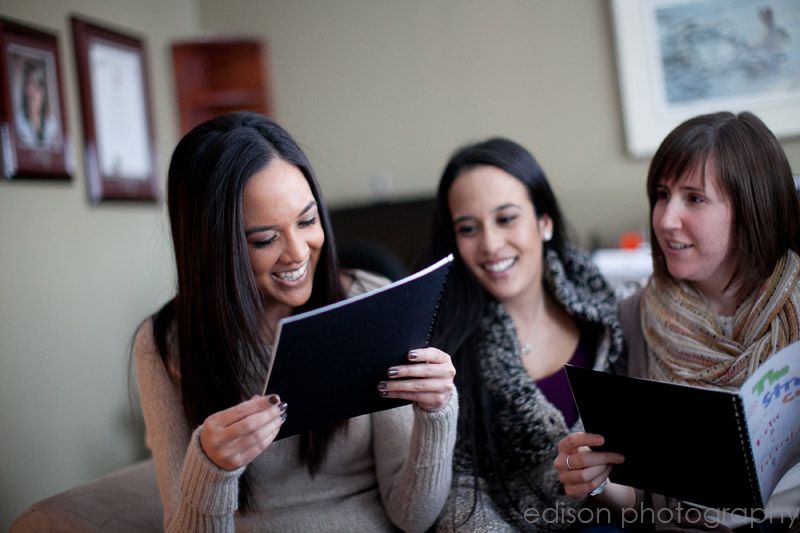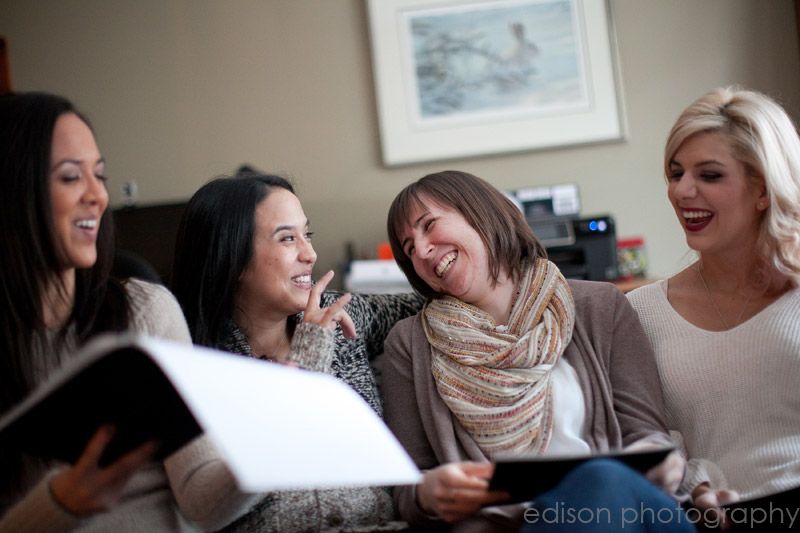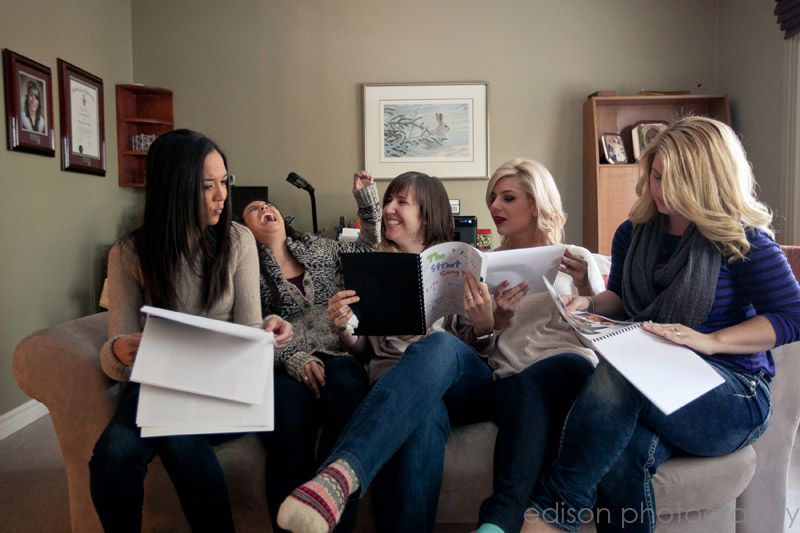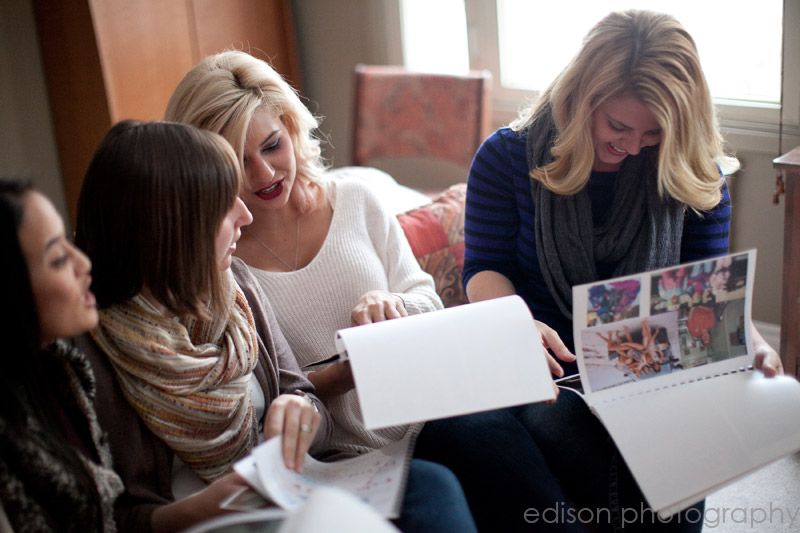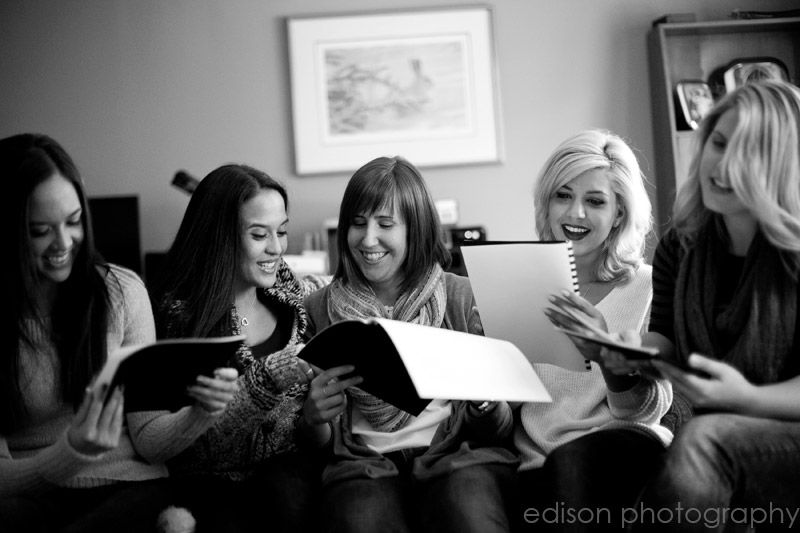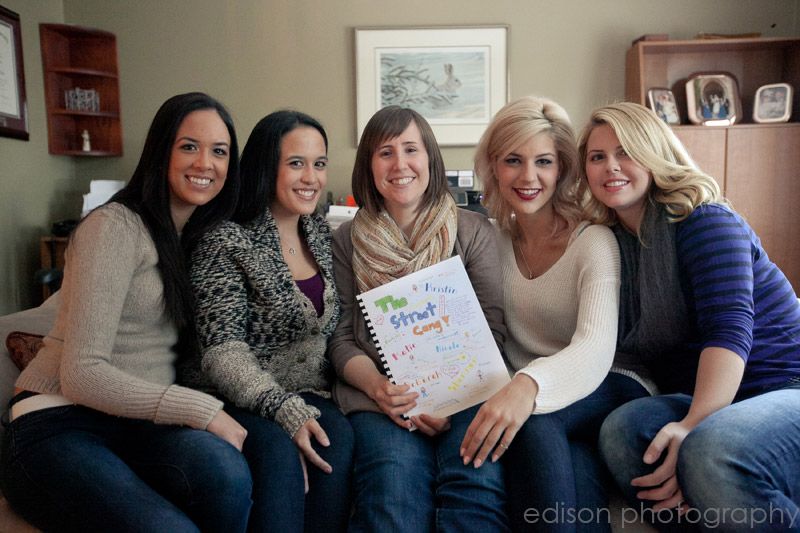 Then we went outside to the green box where they always met!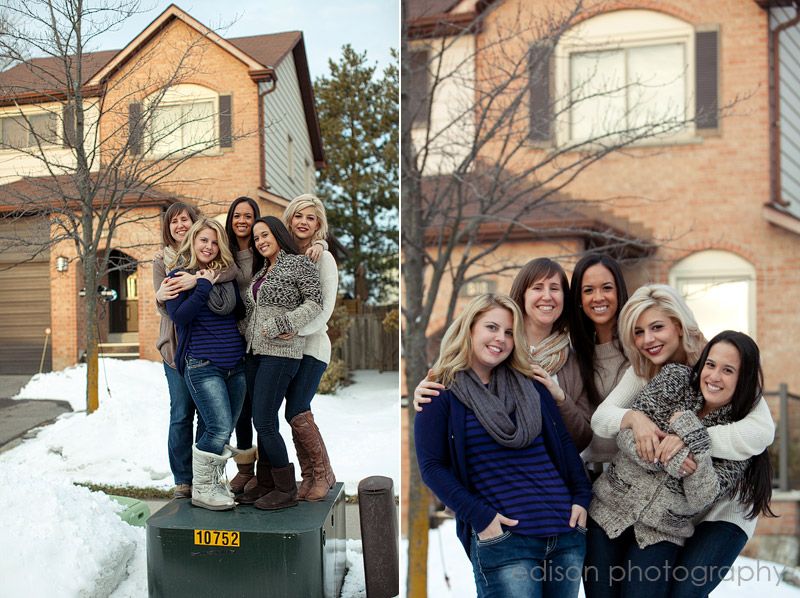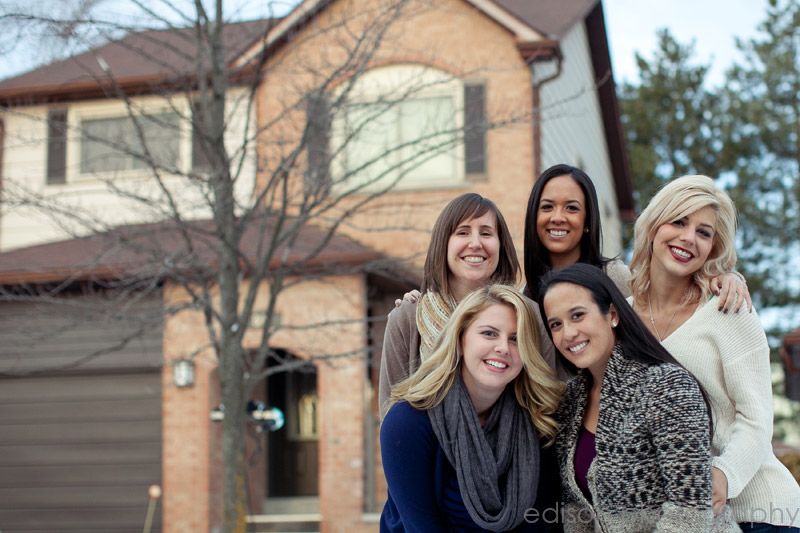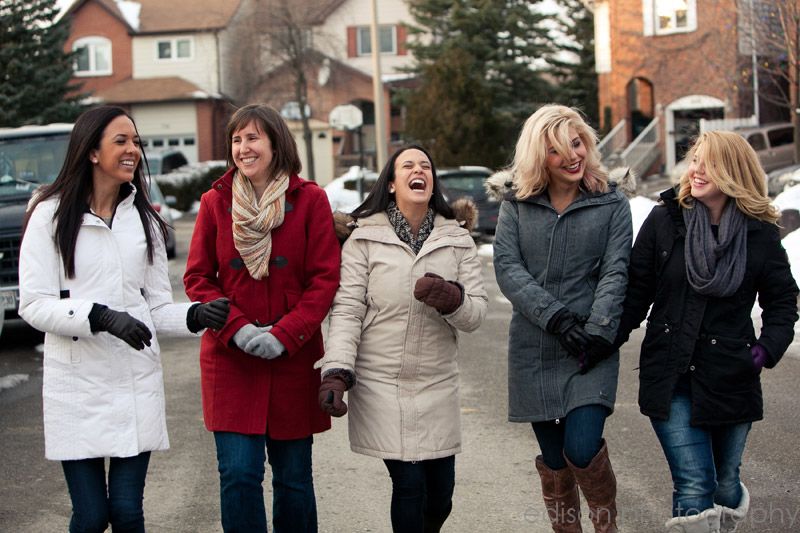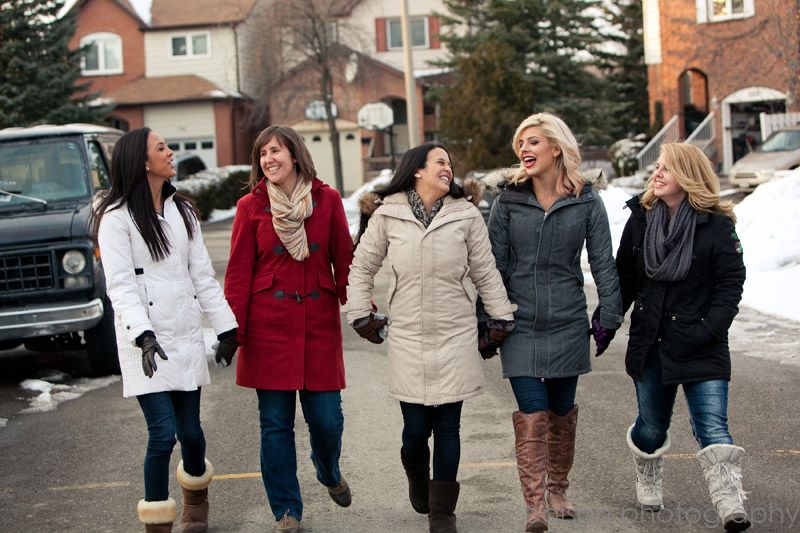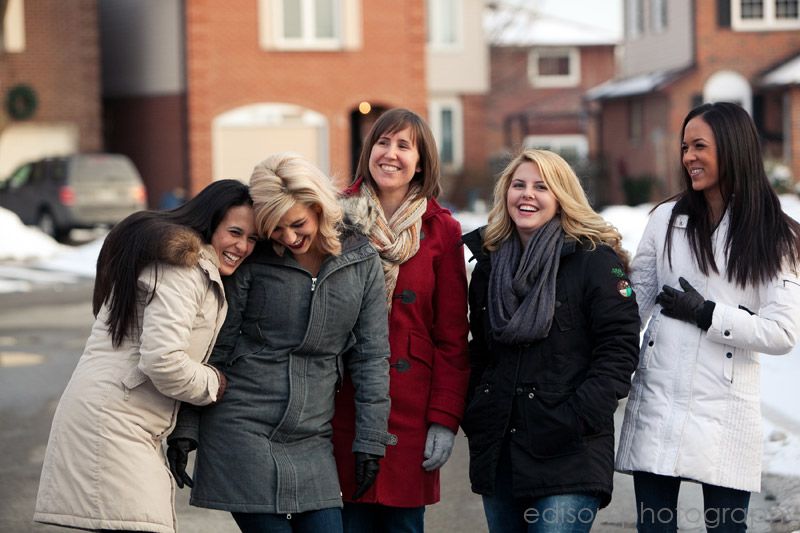 The big tree they would meet at for picnics!
Such a fun time watching these five interact! Thanks ladies!
Celebrating life and love,
Krista