I have had so many emails and questions about Meera and how she is doing. I am blown away by the support and love shown to her and her family. Thank you!
Just before Meera's last chemo treatment of this round, they noticed a small lump in her mouth above a tooth (her mouth area is where the cancer has been). They had her come in for surgery immediately and removed the lump. I joined the family on the day of her surgery. And then came the waiting. They had expected the prognosis to take about a week – but yesterday they received the news early. It wasn't cancerous! Hurray!!!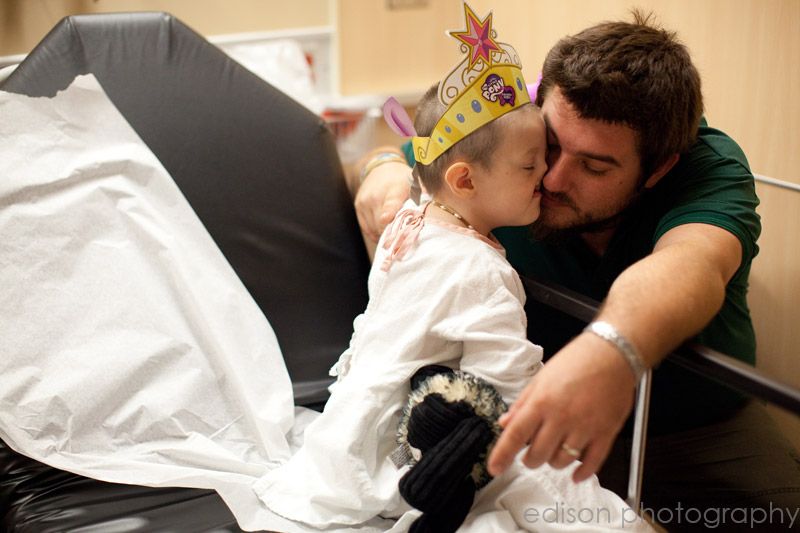 Love Sick Kids and all the things they do to make these tough journeys easier… like iPad's for the kids while waiting for the meds to kick in before surgery!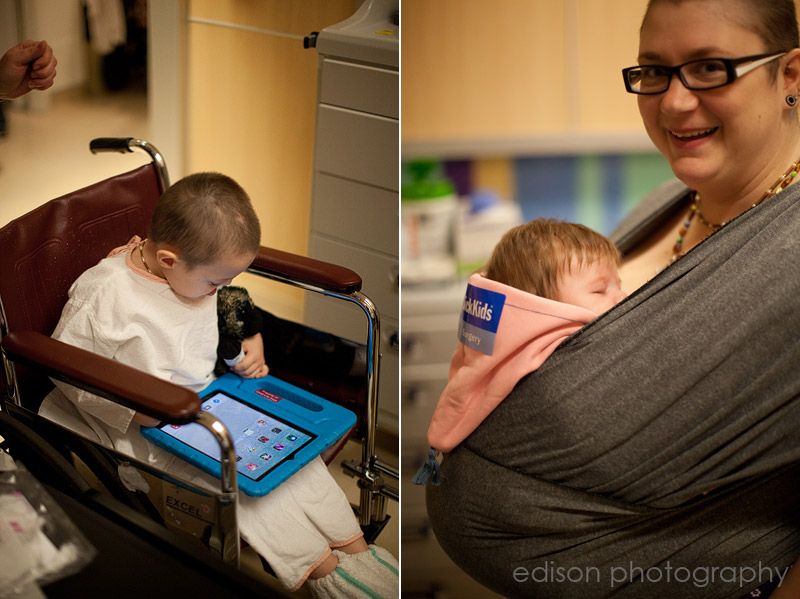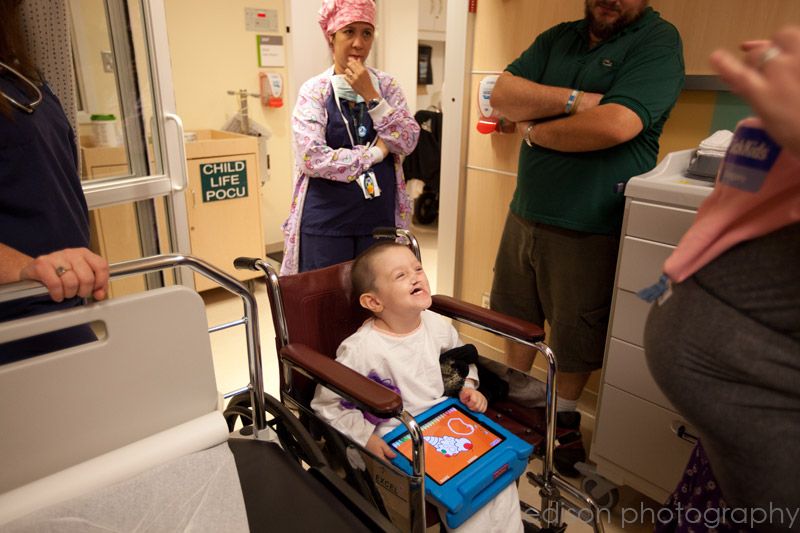 And out of surgery and recovering with mom, dad and new baby sister Kembree. It was sweet – Meera's other little sister Ameena wasn't there (a bit much for a toddler!) and Meera said "I want both sisters." She is such a good big sister.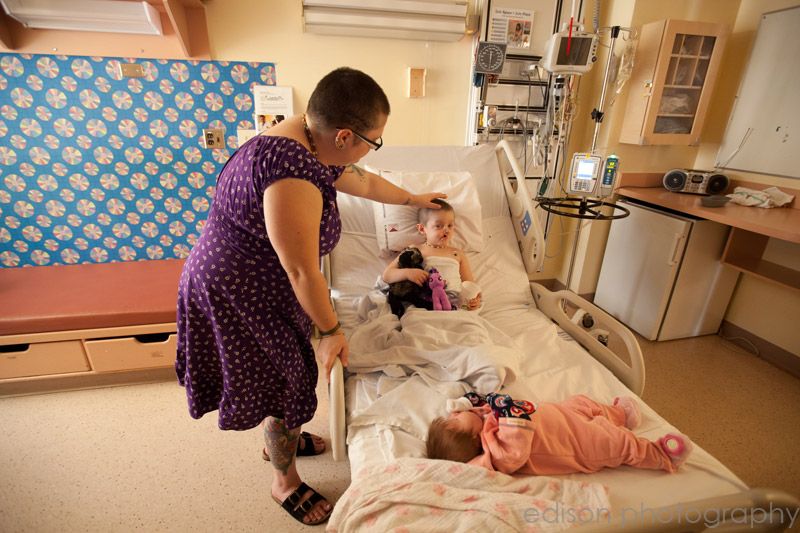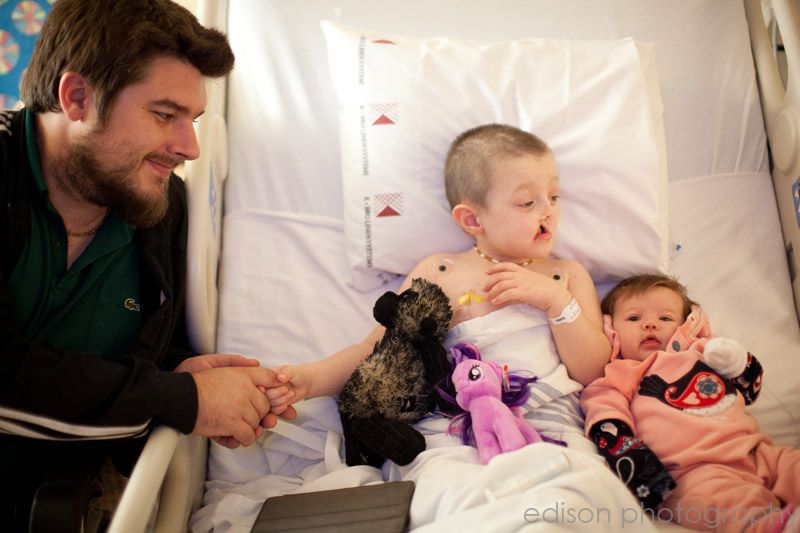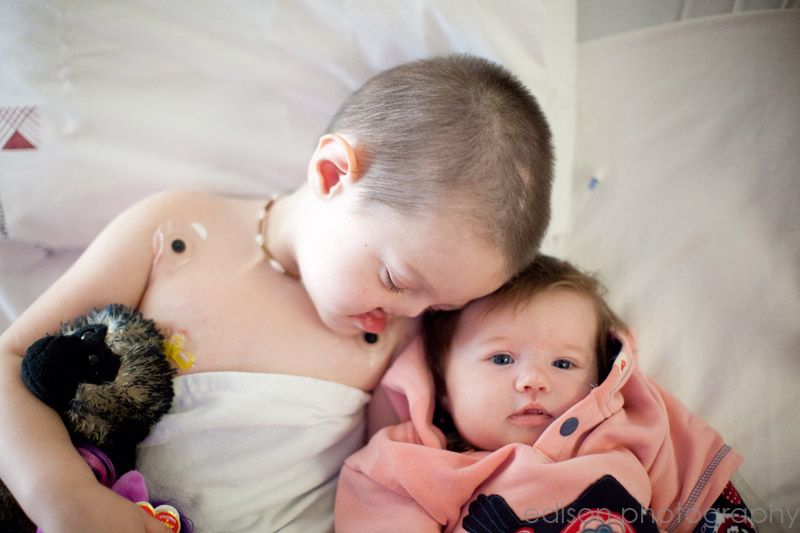 Don't know if you can see Laura's tattoo – it says "Hair grows back, Kids don't".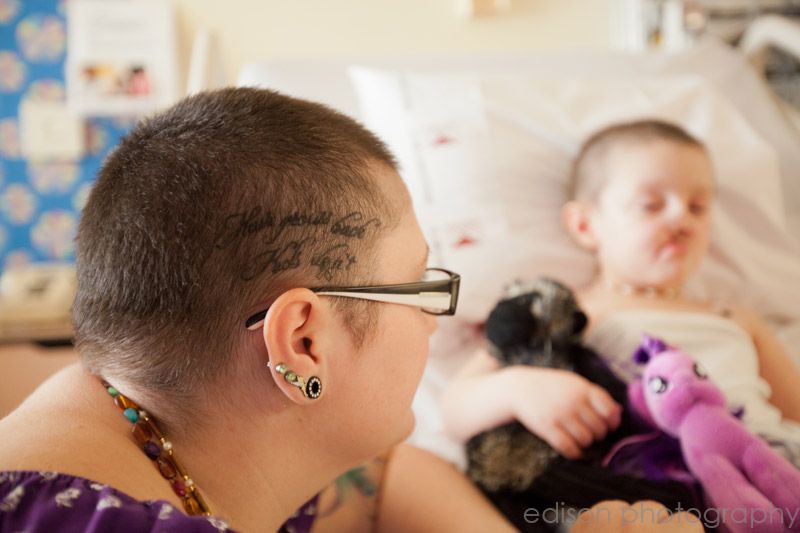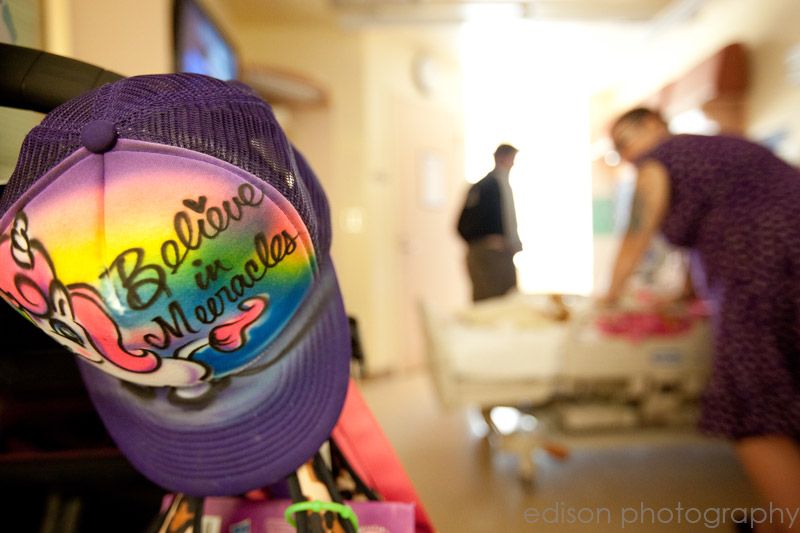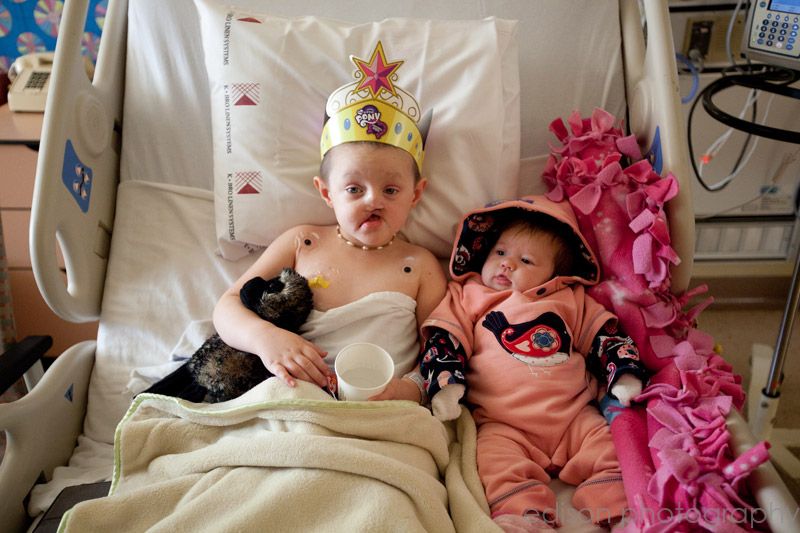 Celebrating life and love,
Krista