Les and Heather had such a beautiful day for their wedding at One King West in downtown Toronto. Everything was within walking distance – and the energy of the city core added to the excitement of the day. It was a day full of laughs, singing, joking around and love. A day of celebrating!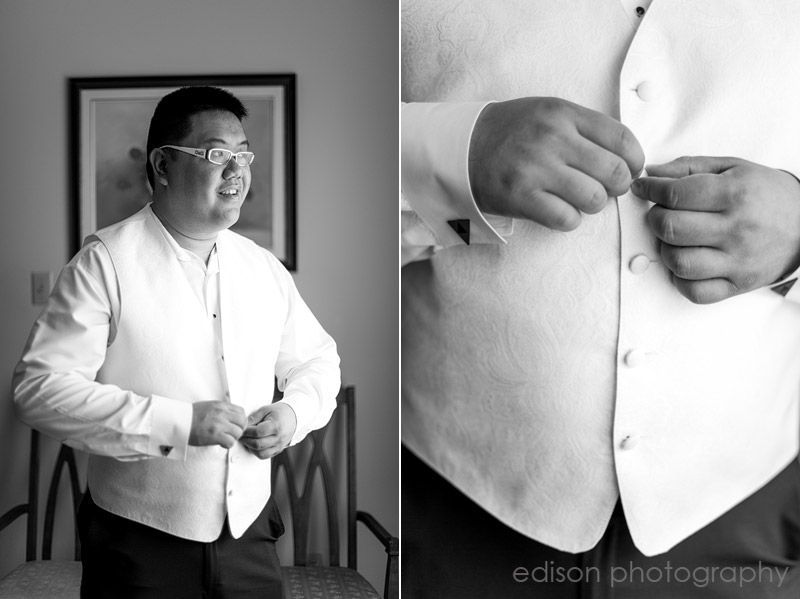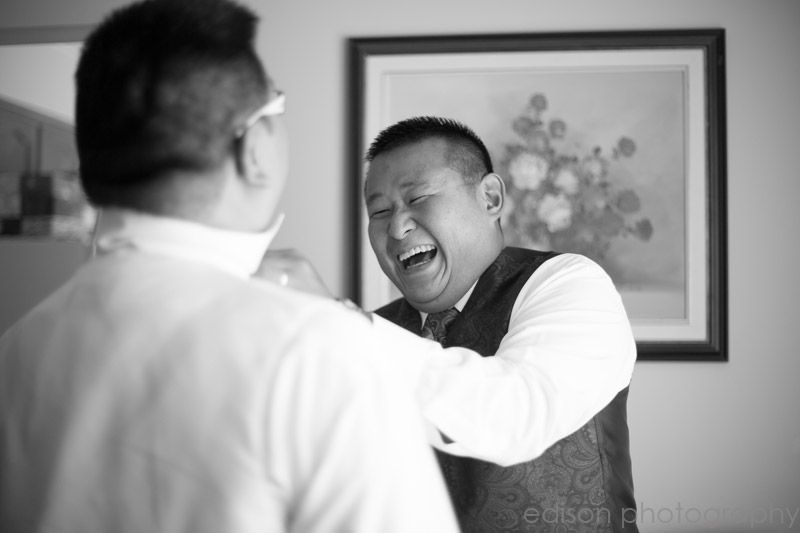 Loved all the guys cufflinks! So fun!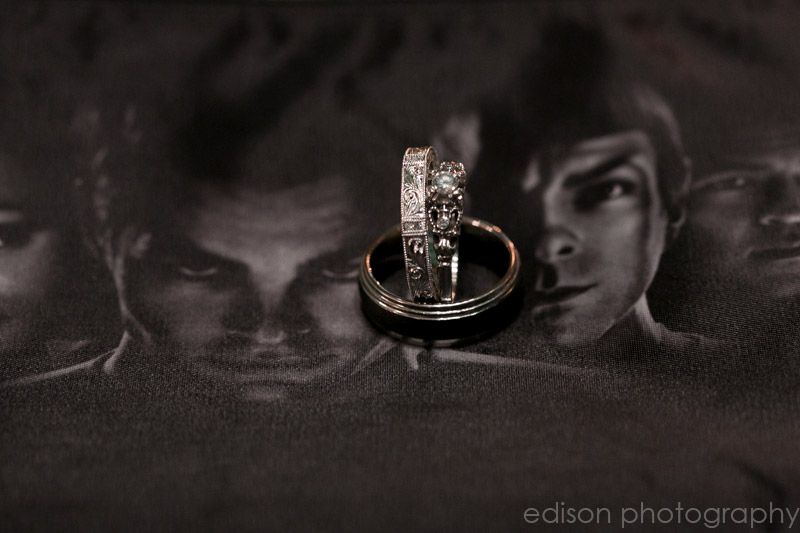 And while my assistant, Eva was with Les and the boys – I was with Heather and the girls at One King West.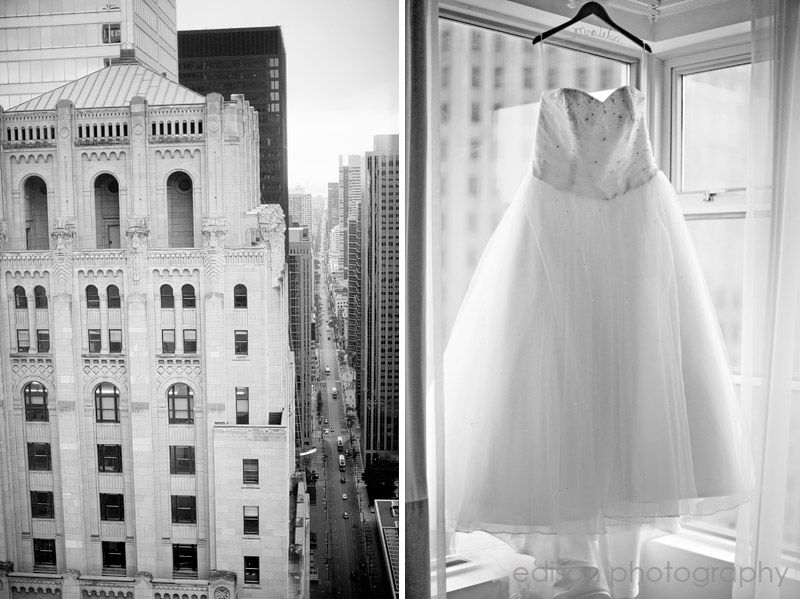 Heather had glued every. single. bead. on these shoes. Took her months – the finished product was great!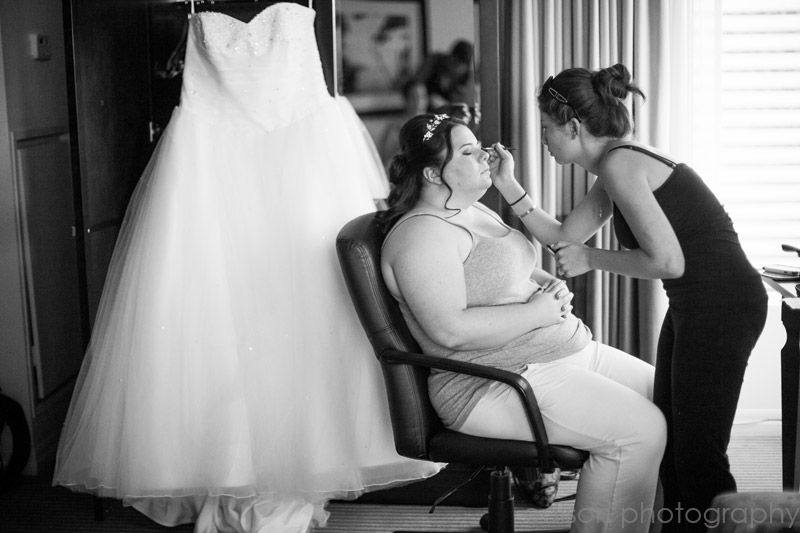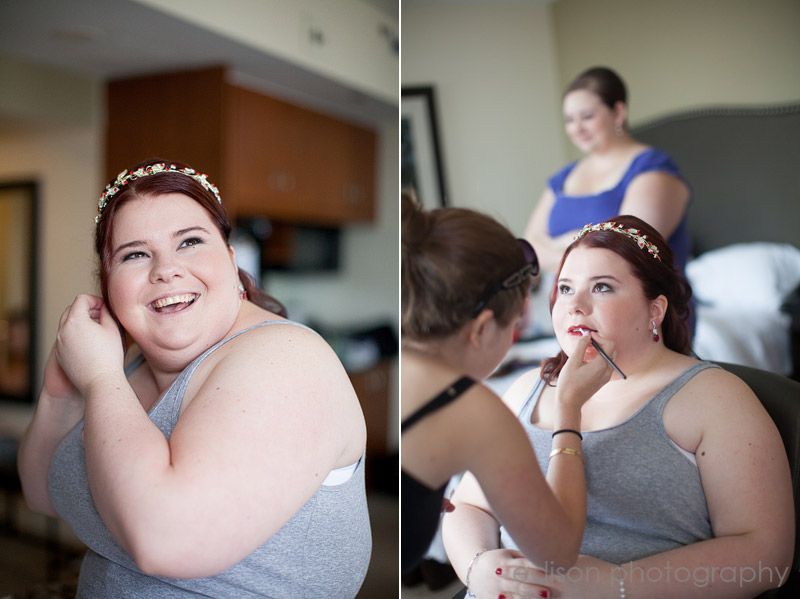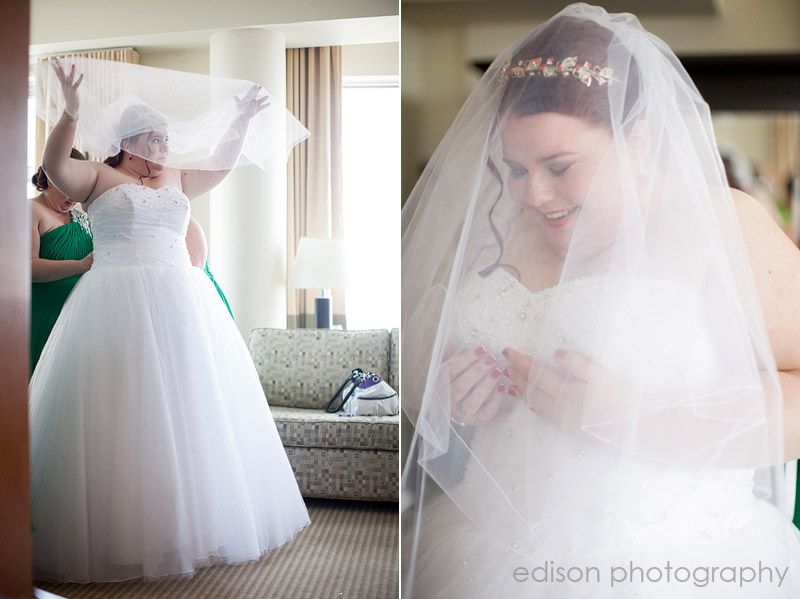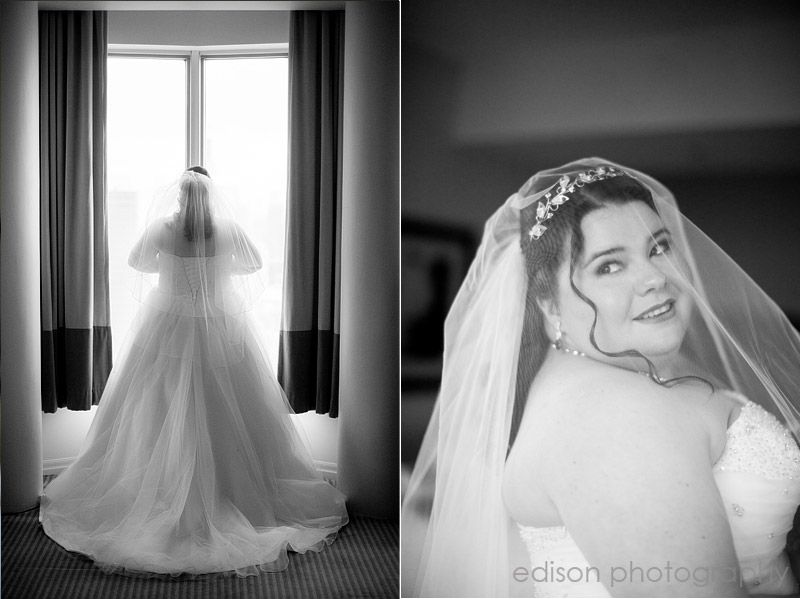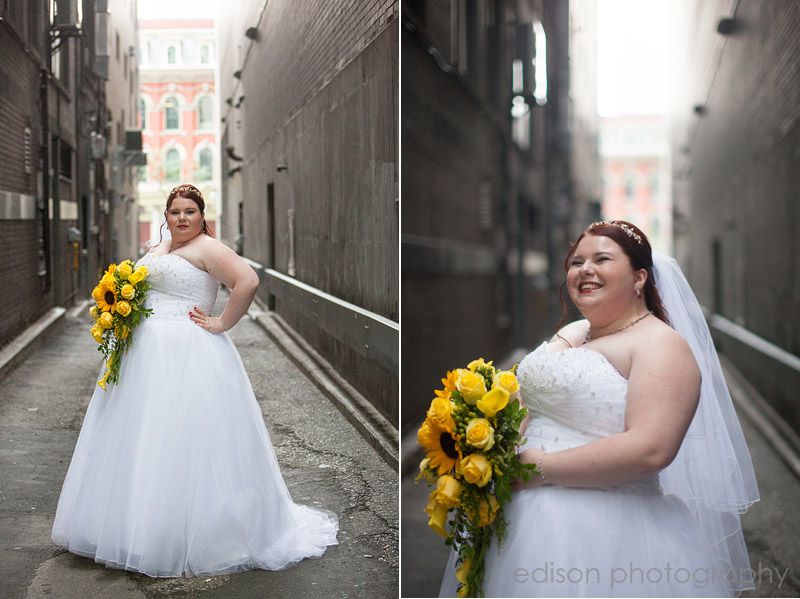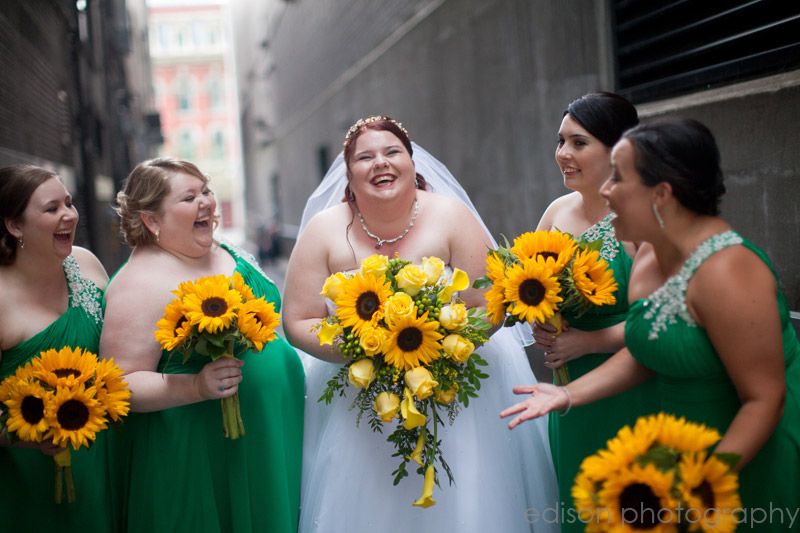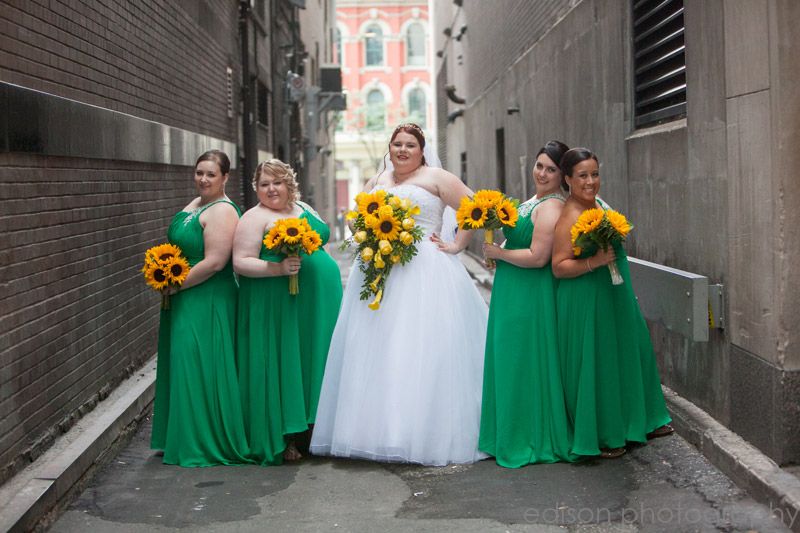 Now these ringbearers and flowergirls were beyond adorable!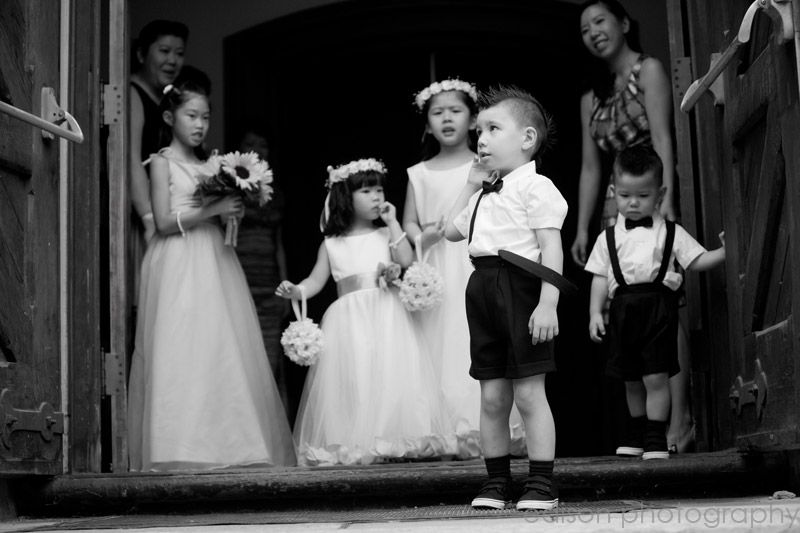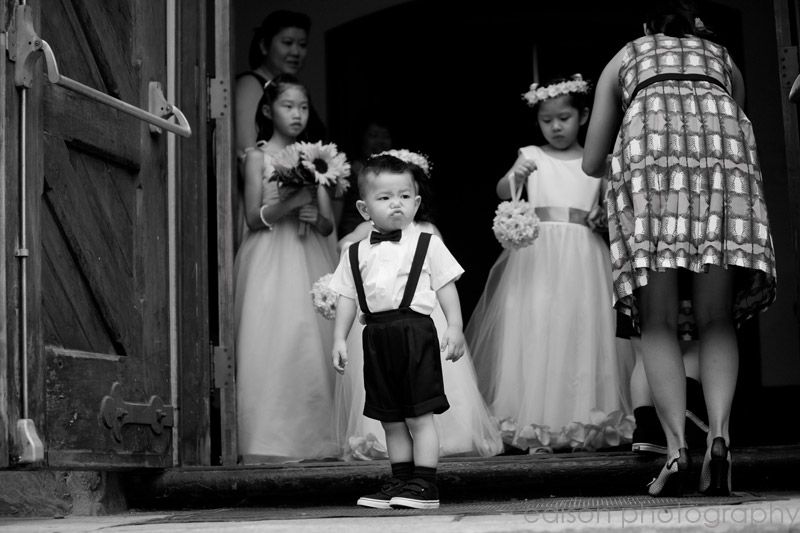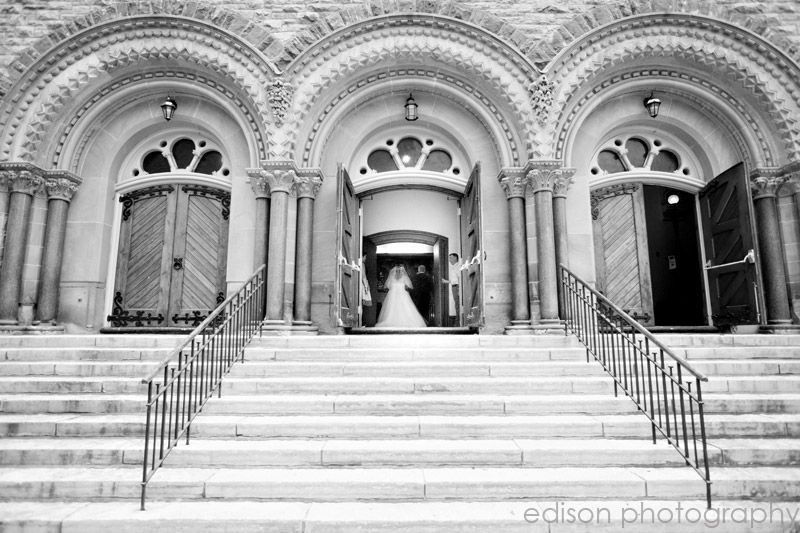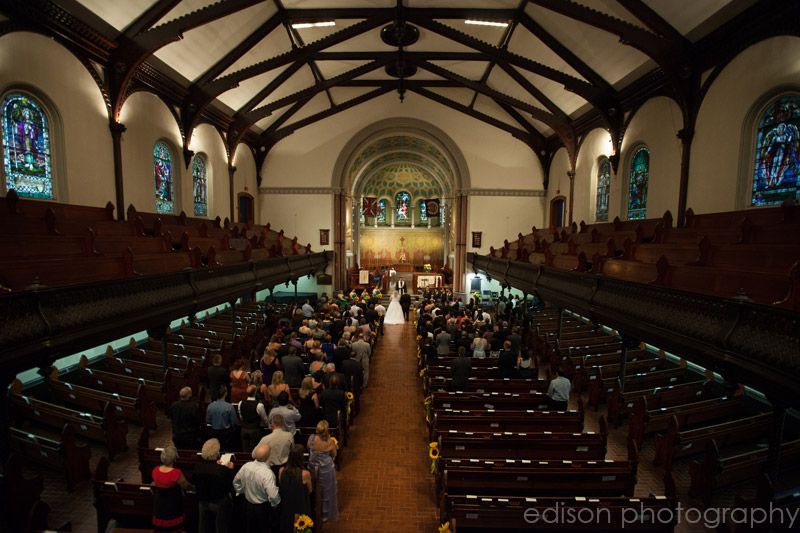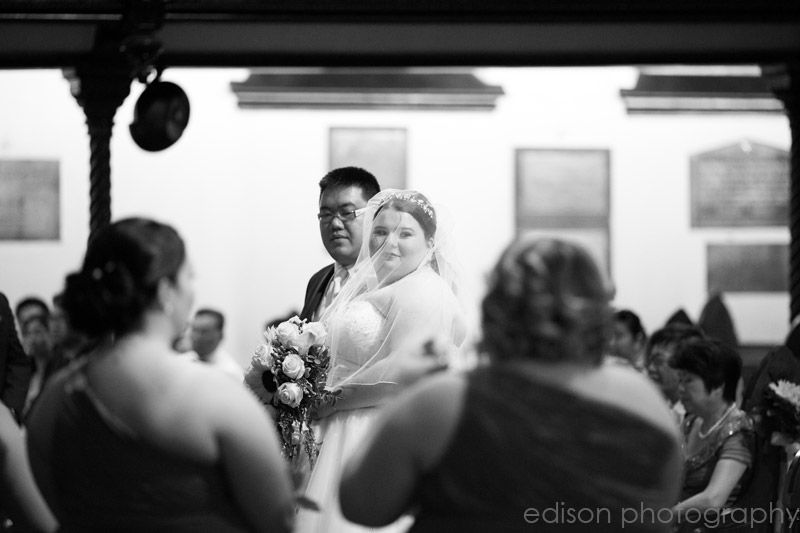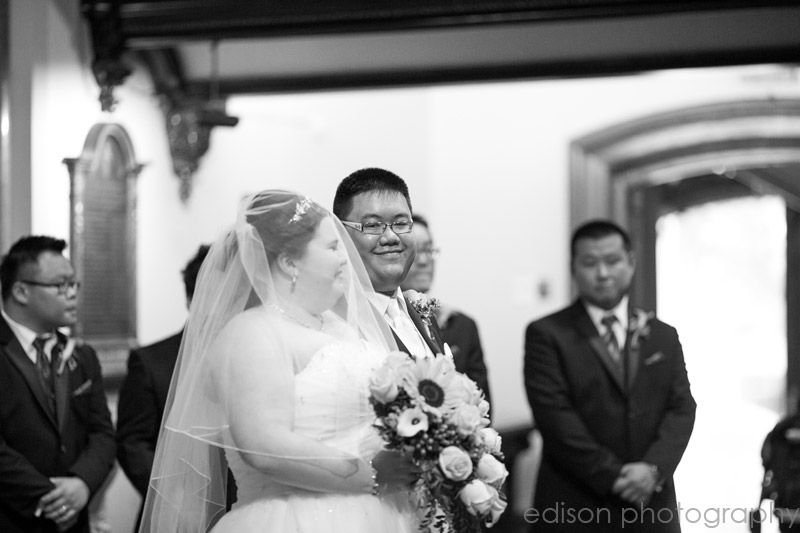 The busker outside the church seemed to want to remain anonymous.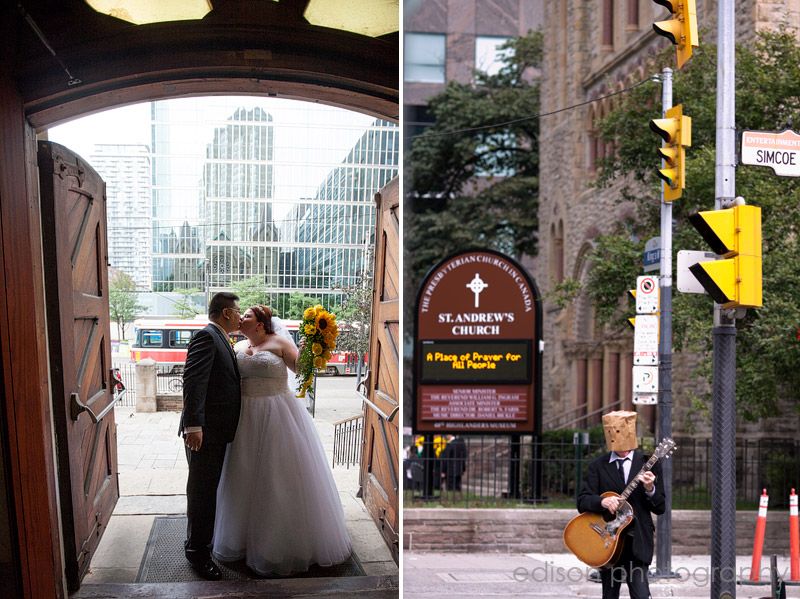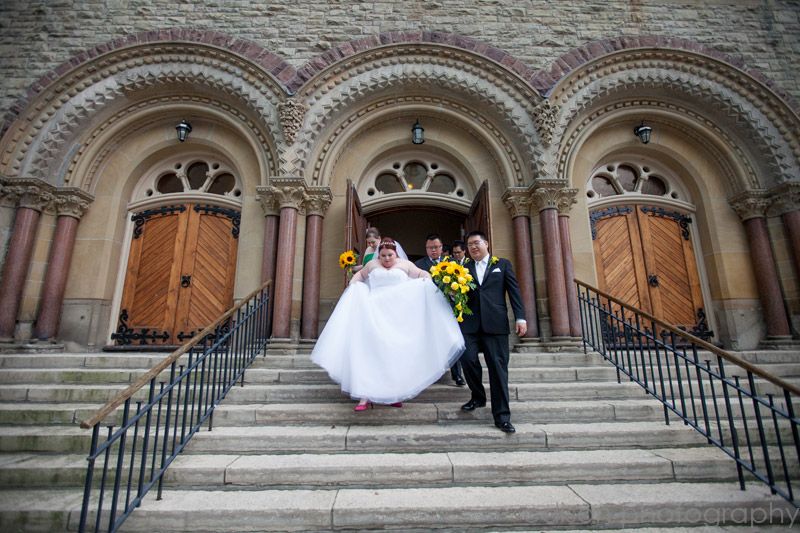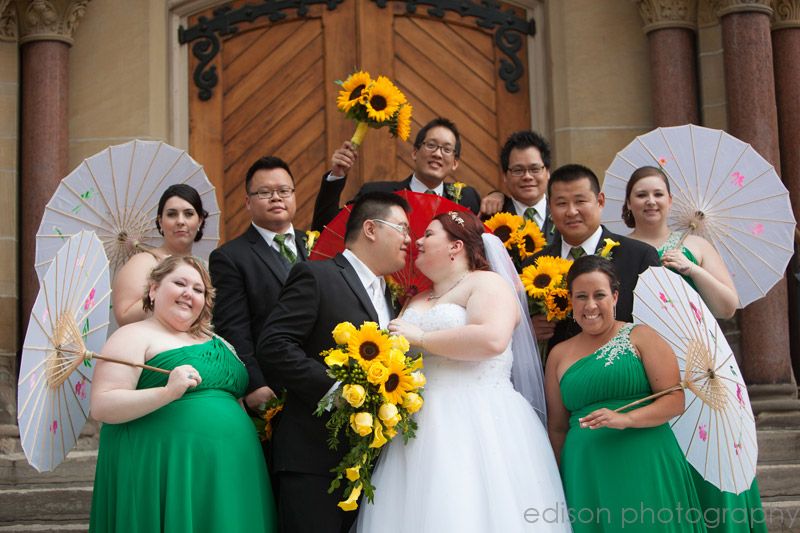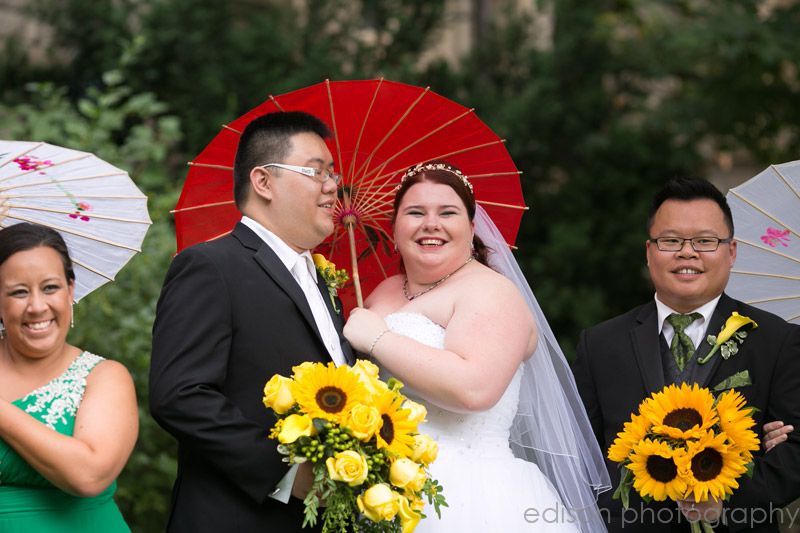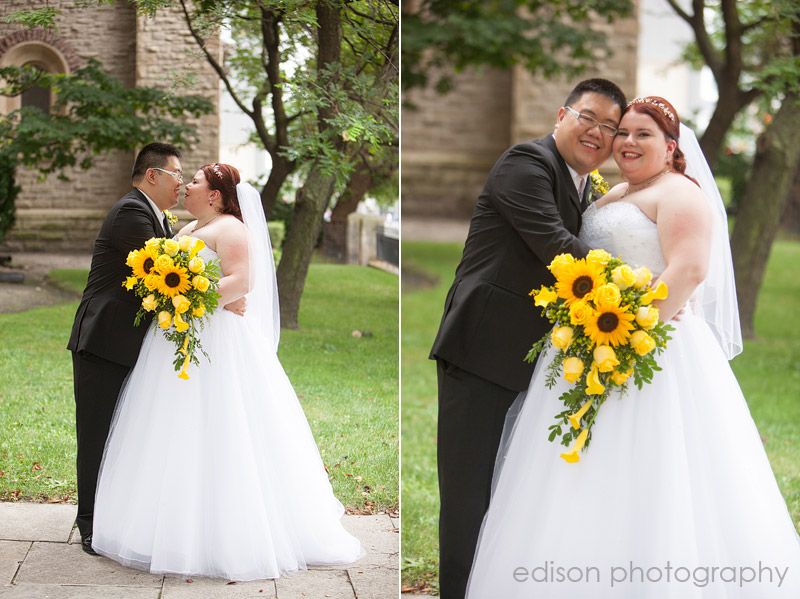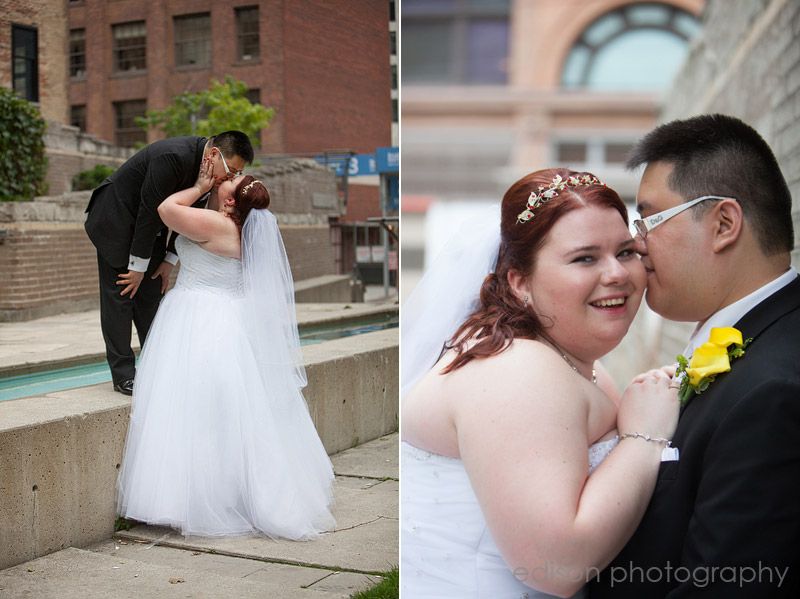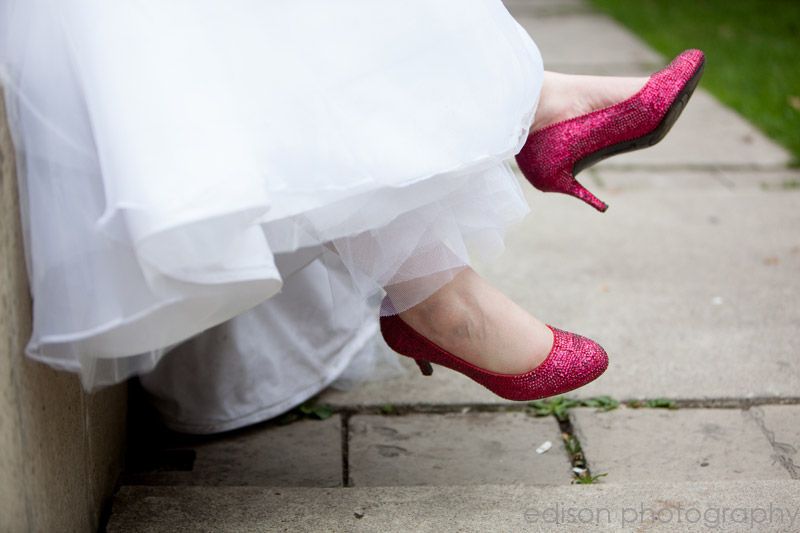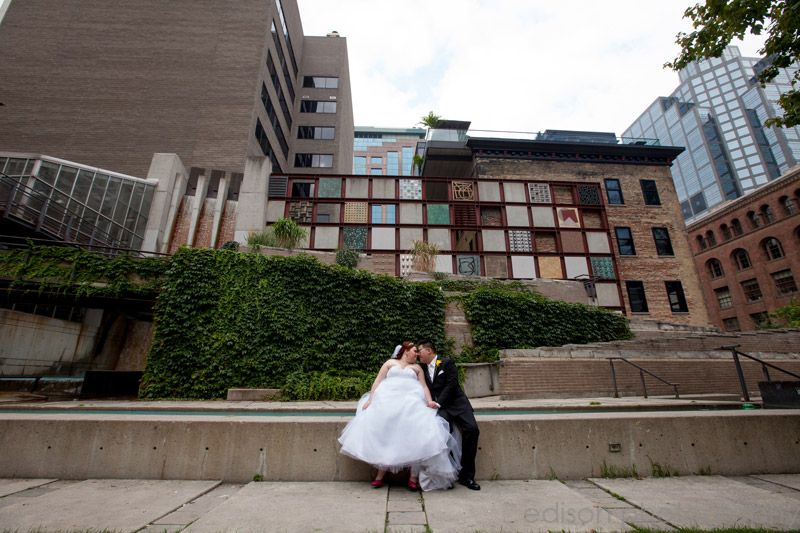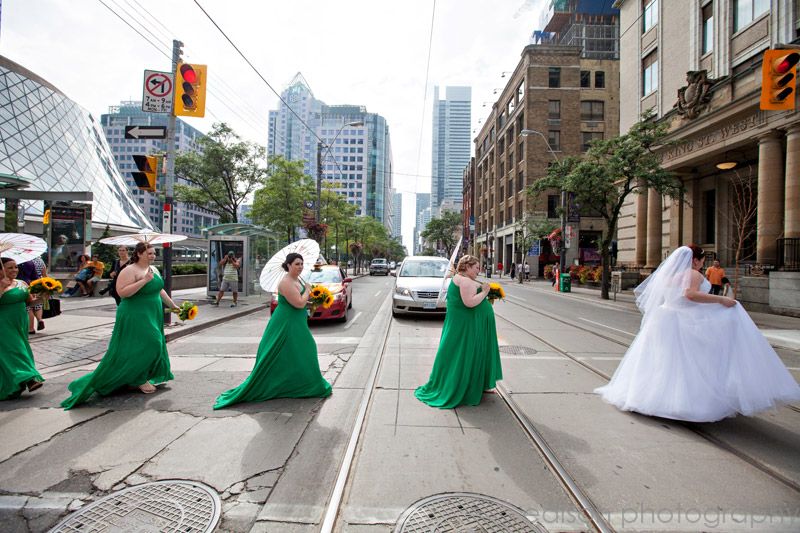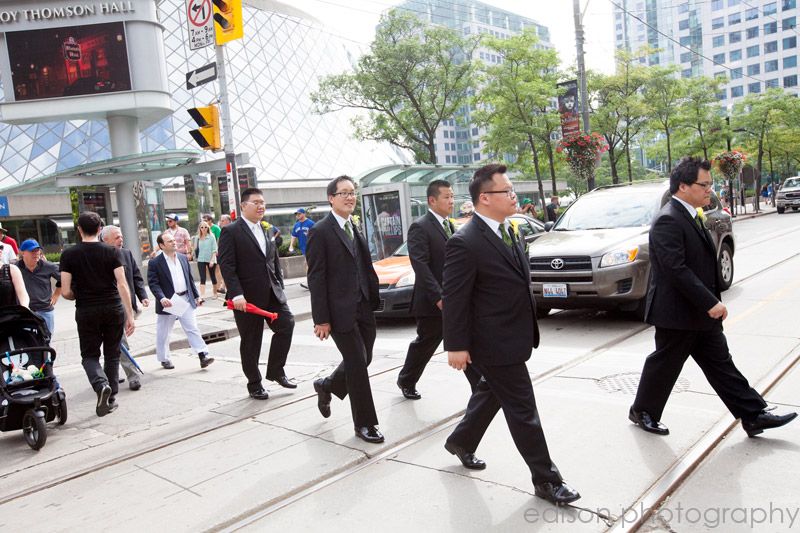 The wedding party rode the streetcar – everyone else on board was so excited! The driver announced a "congratulations" over the intercom and everyone cheered… and they got given random marriage advice too from some interesting Toronto folks!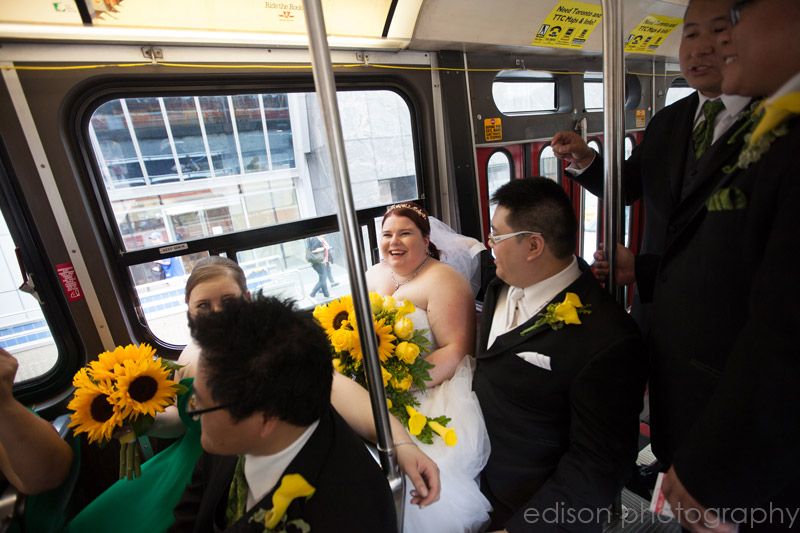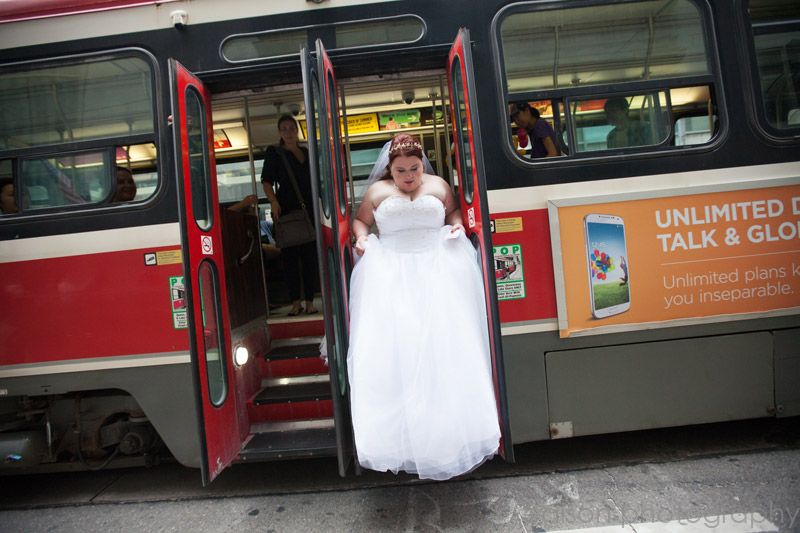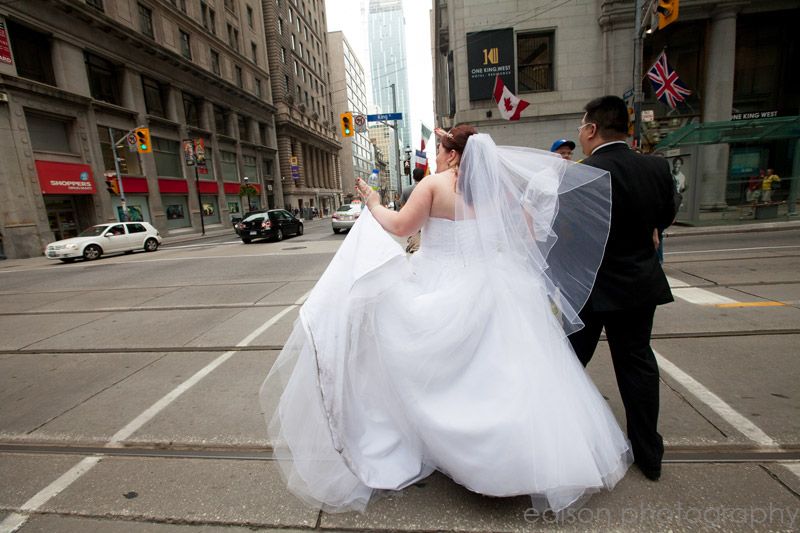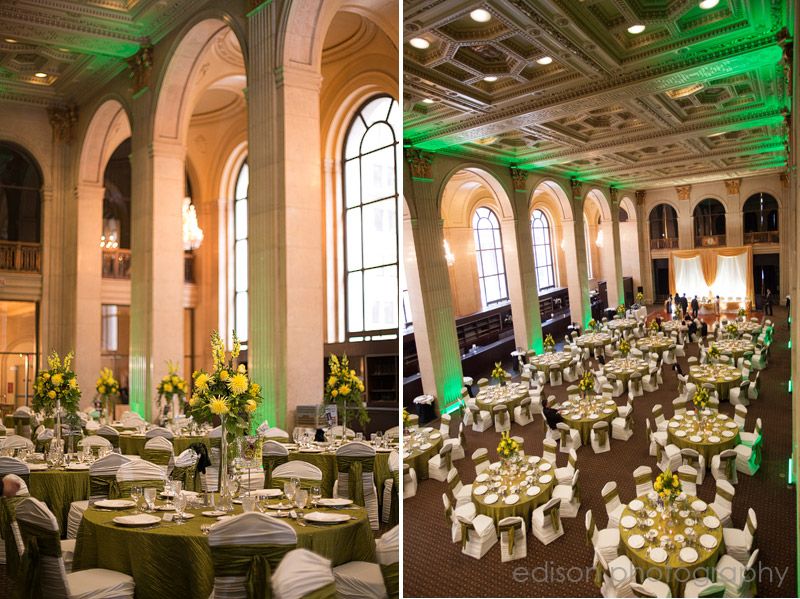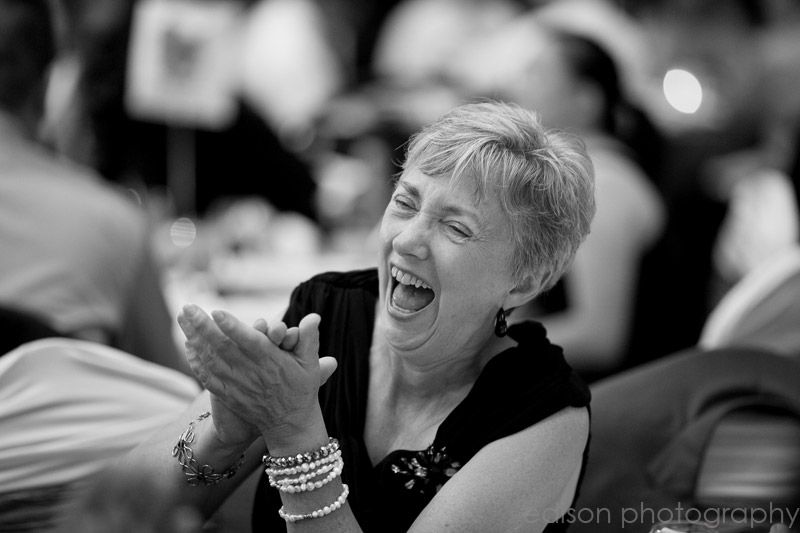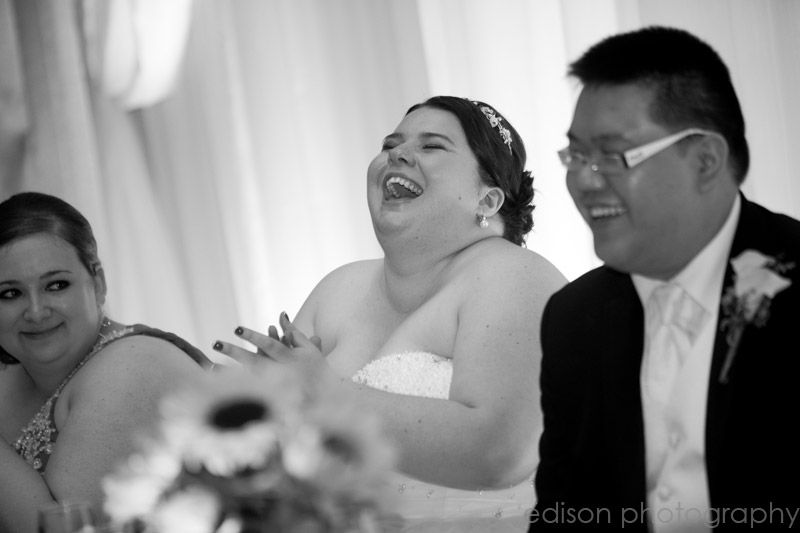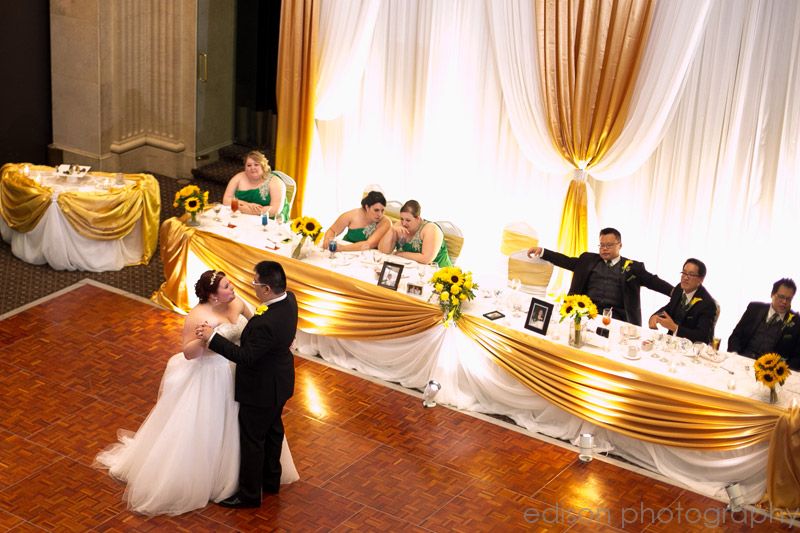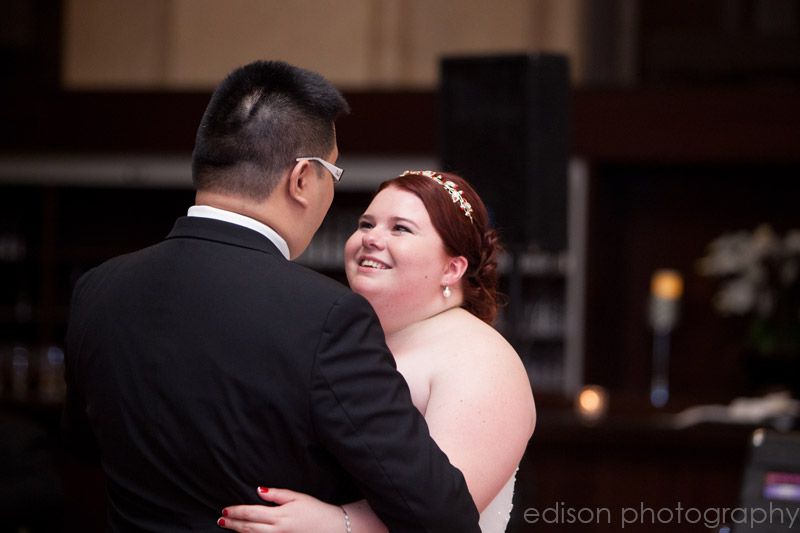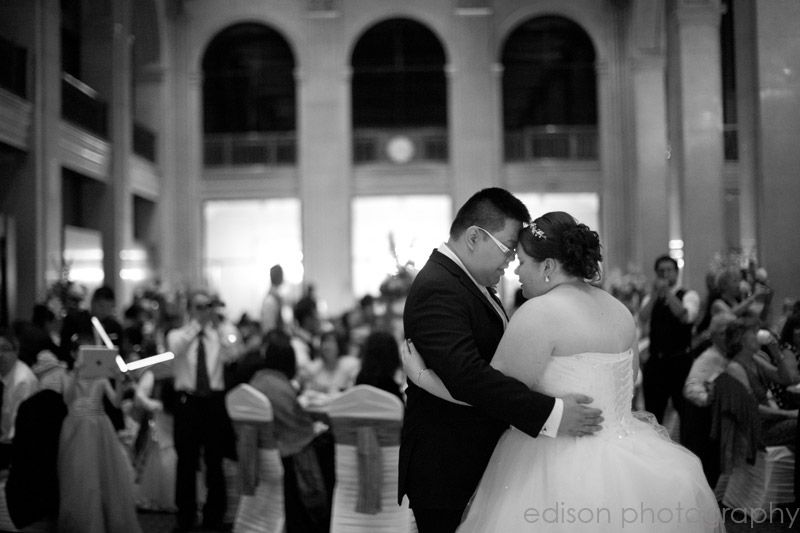 The party doesn't start officially until Darth Vader hits the dance floor. Obviously.
Congratulations Les and Heather – hope you had a great Mexican vacation!
Celebrating life and love,
Krista