One of my favourite things to photograph is Smiling Eyes sessions. Smiling Eyes sessions are free gifts of photography to families and individuals journeying through cancer. I have met such fantastic people over the last several years volunteering through Smiling Eyes. Last weekend was another instance of some amazing people and examples of strength. Lucille married her long time love, Shawn surrounded by their children and loved ones. Lucille was a stunning bride – you would never know by looking at her she is battling cancer. Again. It really is beautiful to watch the love and support of family and friends. Lucille is one loved lady!
This cutie caught my eye!
Ceremony time!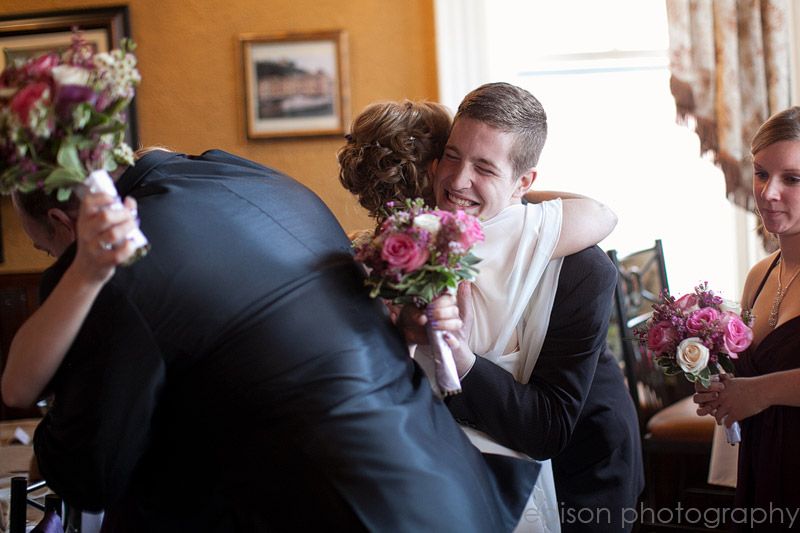 After the ceremony was over Lucille said "I want to hug everyone!" So sweet.
Lucille said she wanted this particular restaurant for the wedding because of this large amethyst – so beautiful!
fun group shot –