A month ago today I shared Spencer and Caitlin's photos as they waited for their little one to arrive. How exciting to now share little Amanda's photos now! I have loved journeying with SPencer and Caitlin from engagement, wedding, maternity and now parenthood! They are so relaxed and natural – it was great watching them love on little Amanda!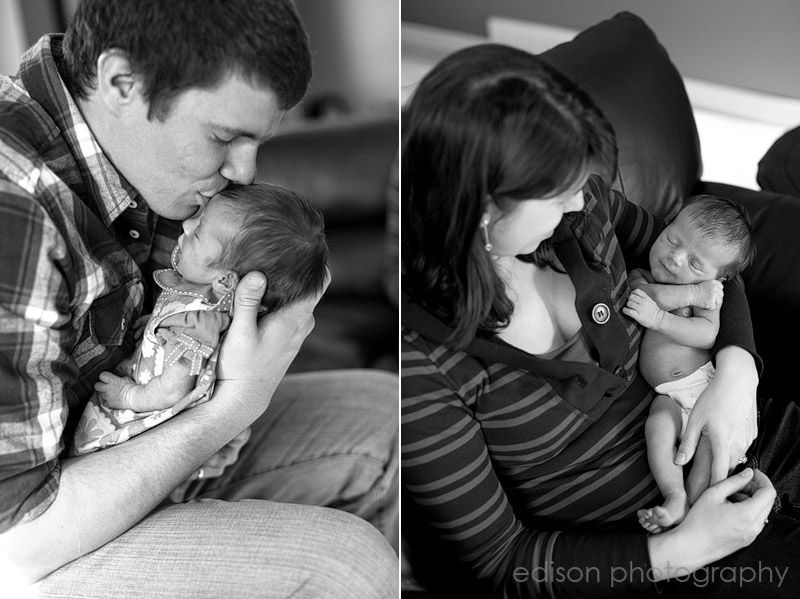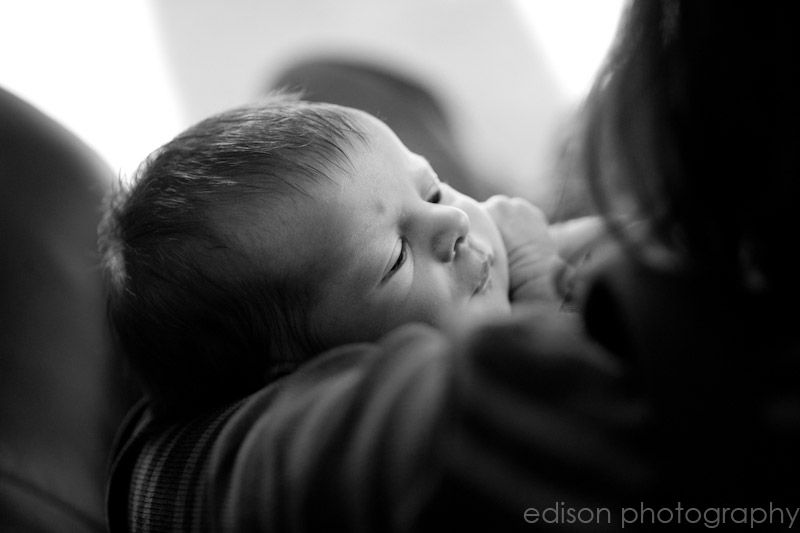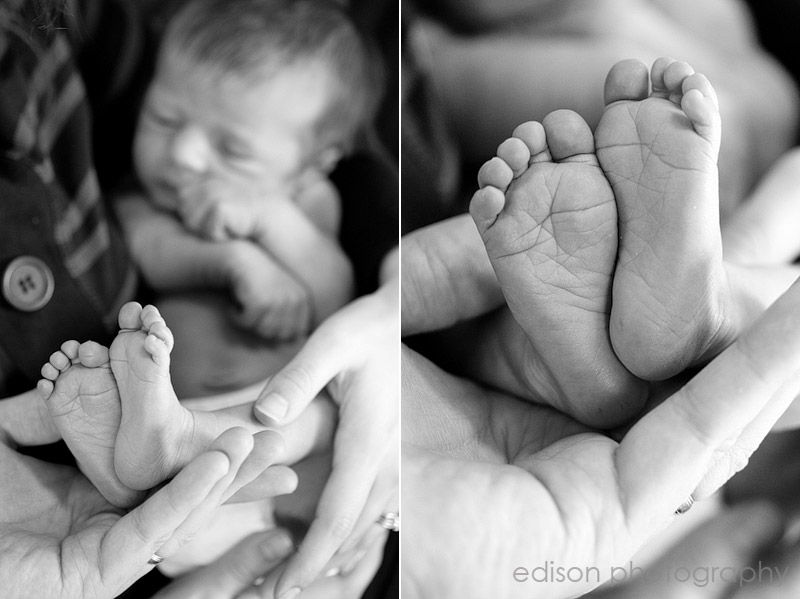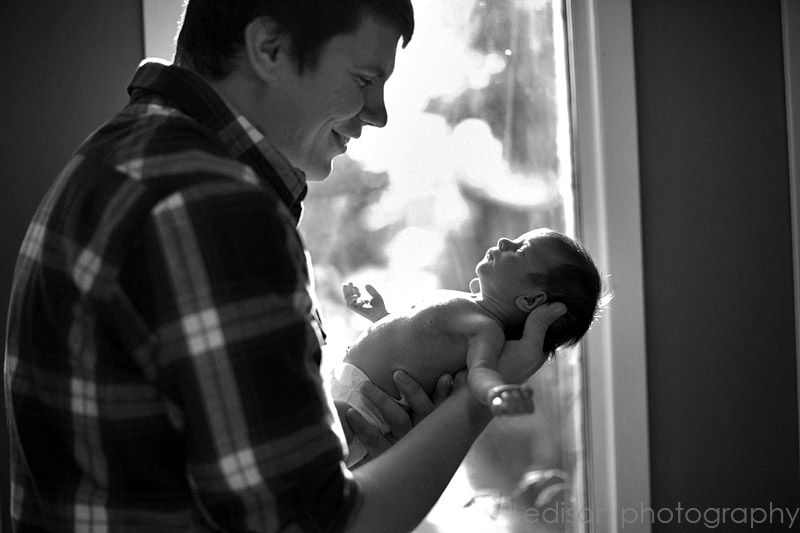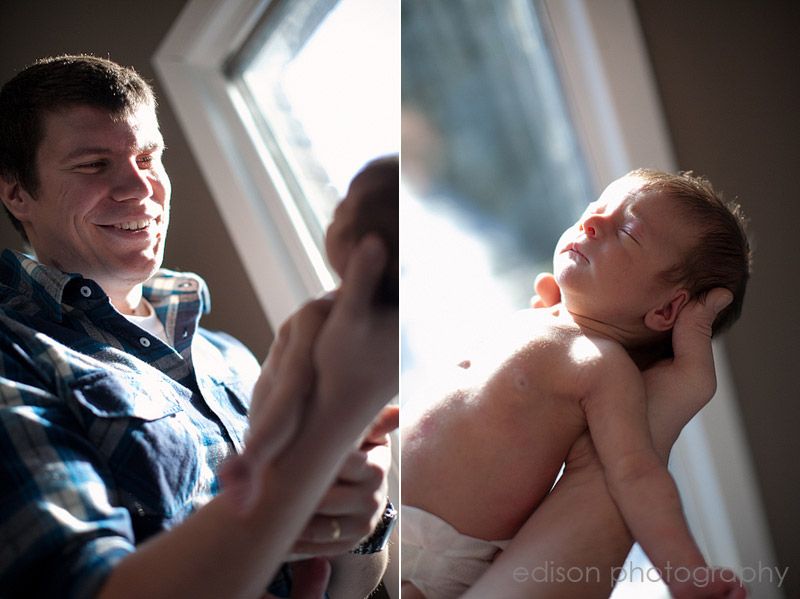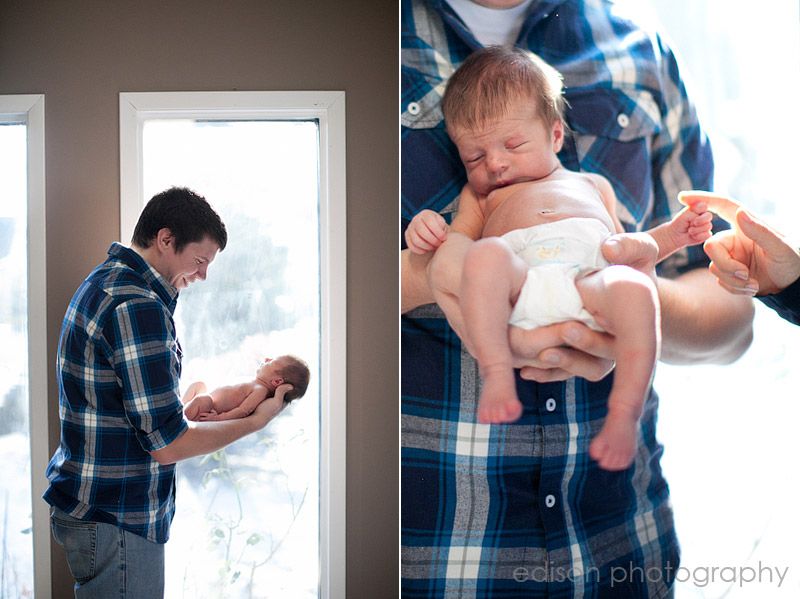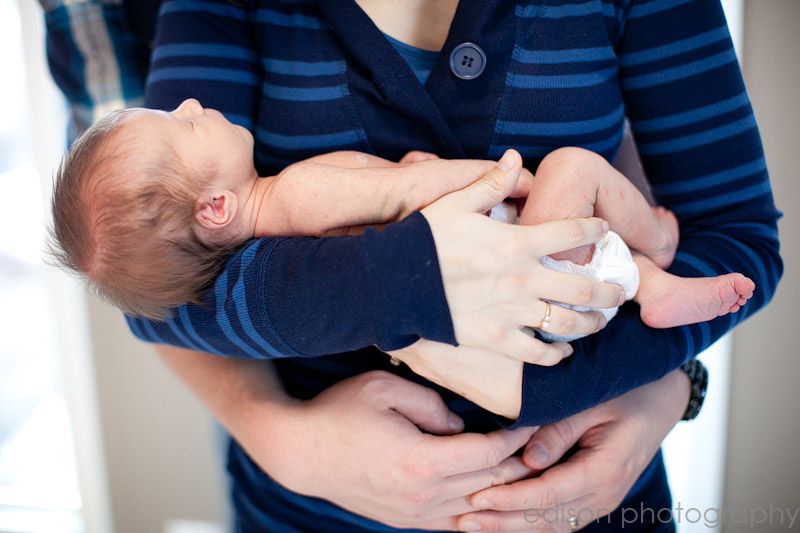 Blanket made by her great grandma….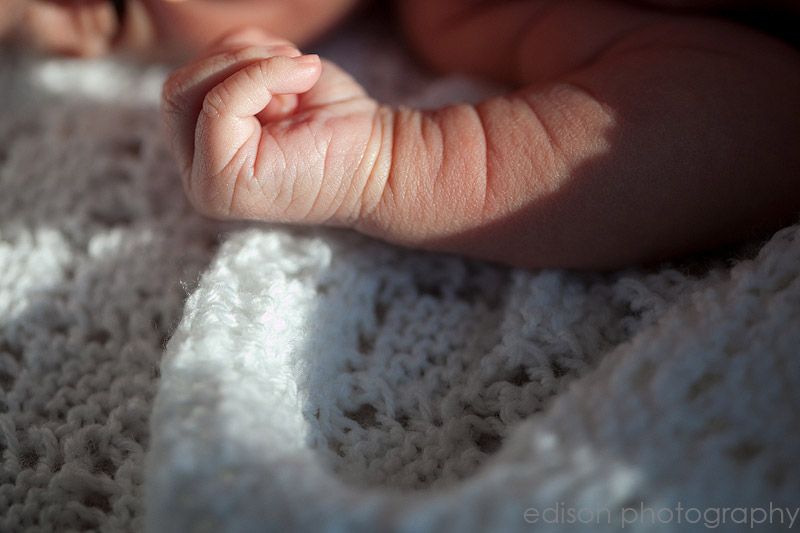 And sweater set made for her by her other great grandma….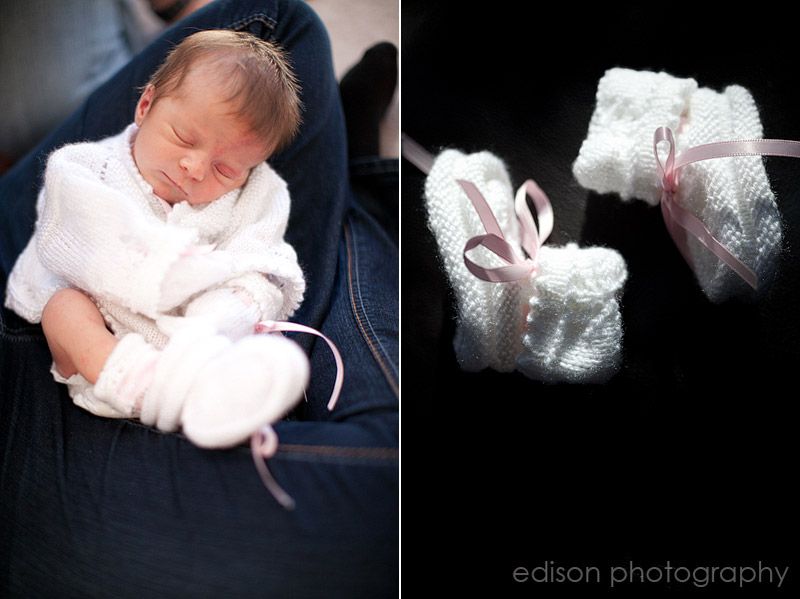 I love how she just curls up in mom's lap!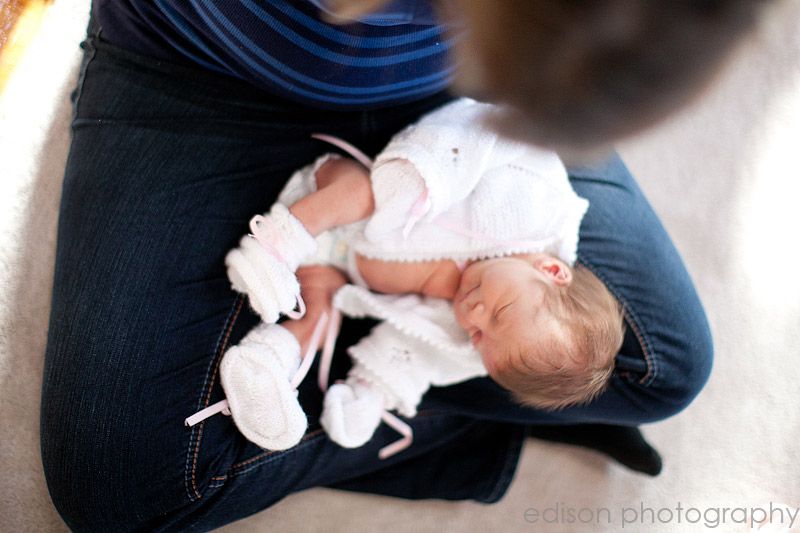 And a sweet hair bow by her aunt!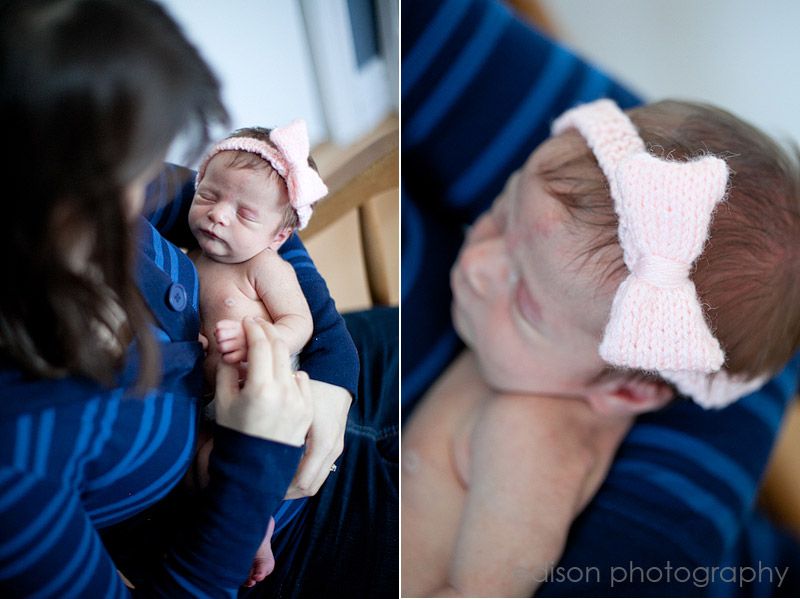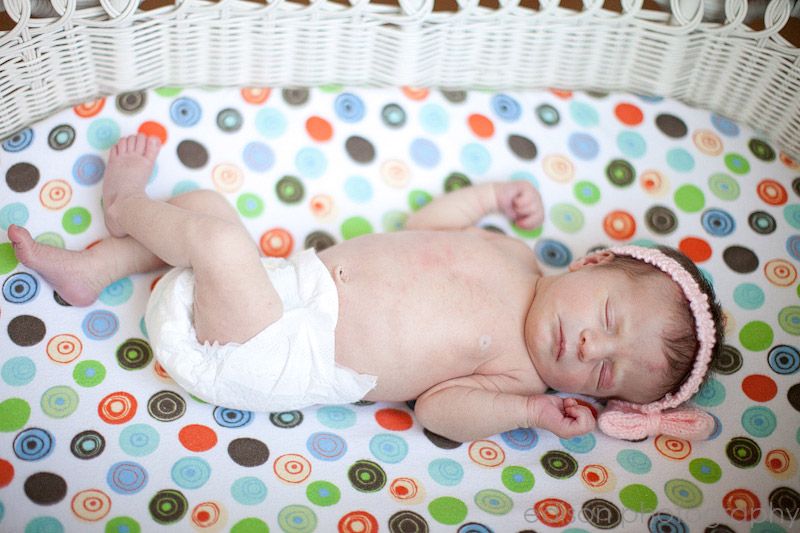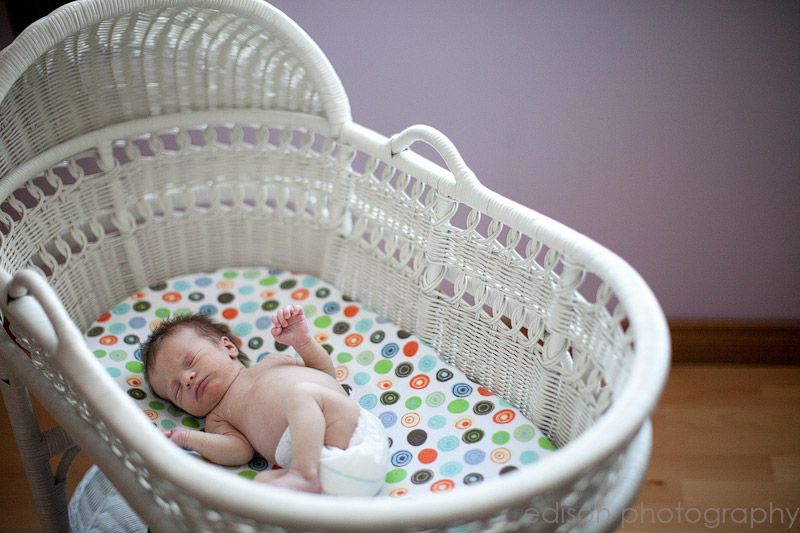 I love the stage when all you want to do is lie around and stare in amazement at your baby. (Okay – my babies are 8 and 10 and there are days I still want to do this!)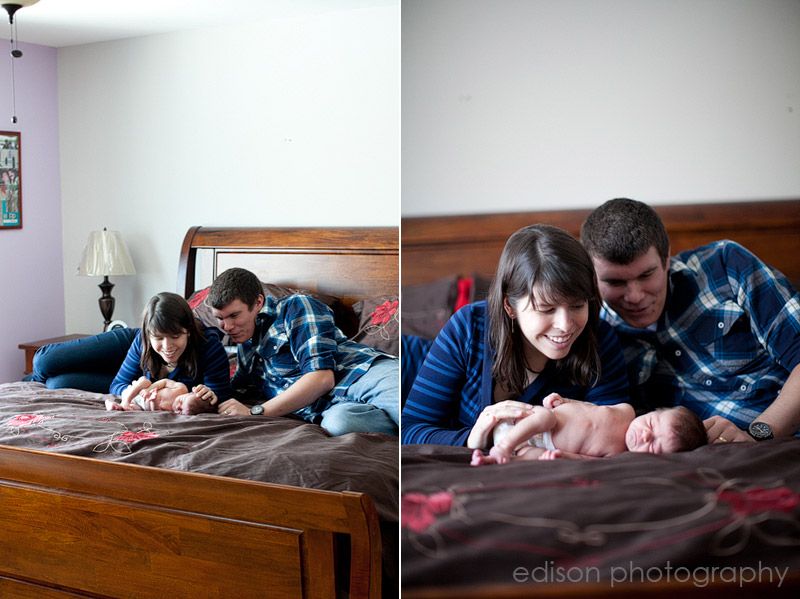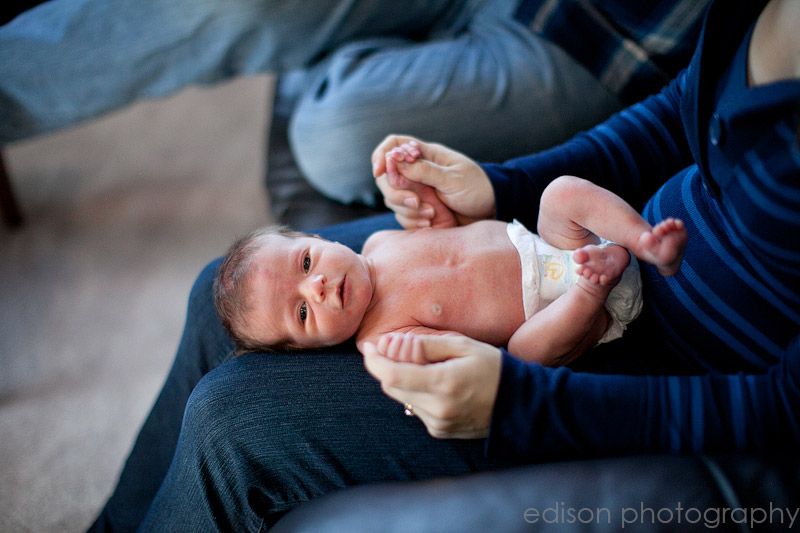 Congratulations again!
Celebrating life and love,
Krista