Today, I had the fun of watching a most unlikely friendship form.
My dog – Olivia Queen of Dogs (that's her full name) – is not usually allowed in the house when the bearded dragons, James and Luna, are out and about. But today we decided to try her out. We've had her around other pets we've had (goat, guinea pigs, cat, etc.) and after a time of figuring out if she can eat the pet or not – she settles on being a protective mama to them. Same was true this time. (however I'll never leave her alone with any – just in case!)
Watch the progression as the friendship forms – this is all in chronological order.
Yum! You got me a snack!
Having a heart to heart…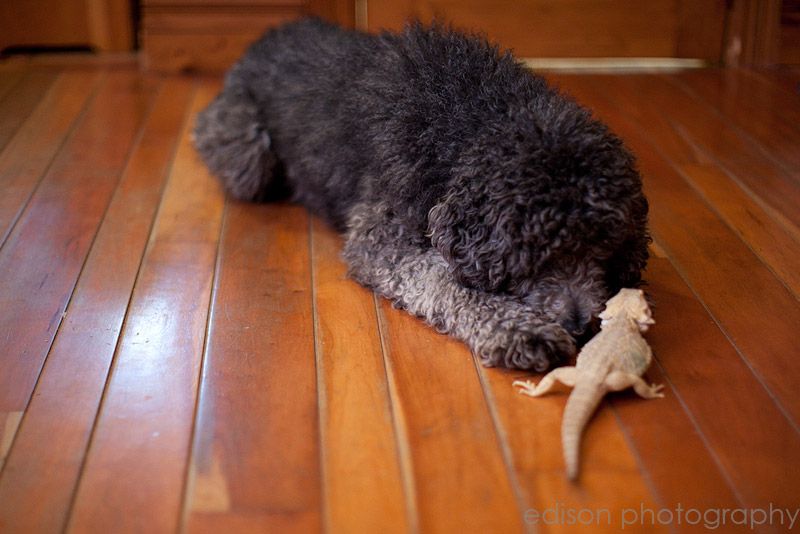 And dogs sniff each other's butts to say hello – why wouldn't you smell a dragon's butt?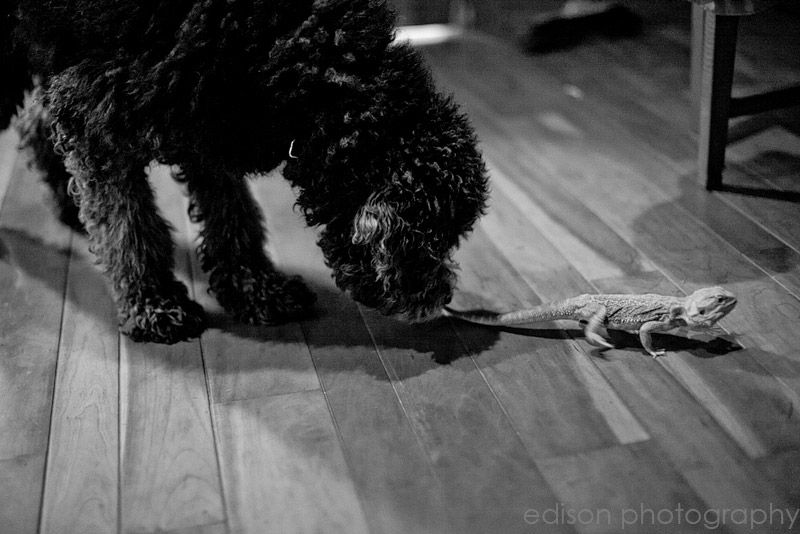 Studying it….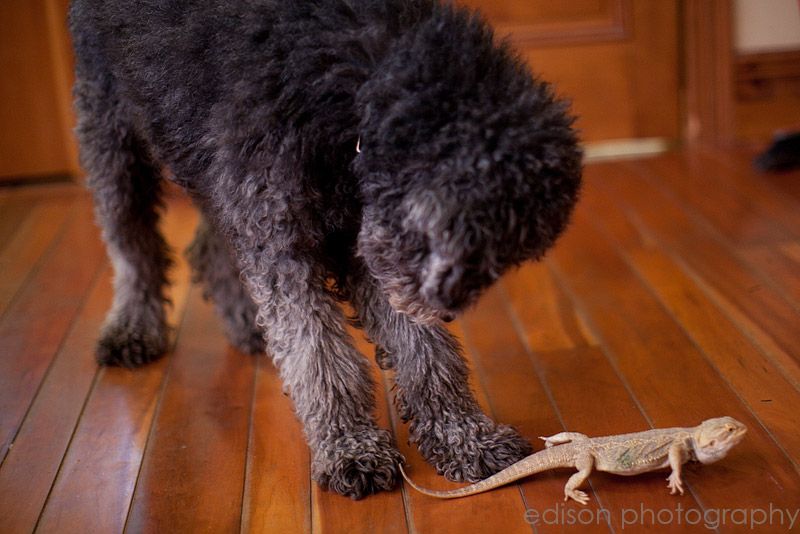 More heart to heart discussion….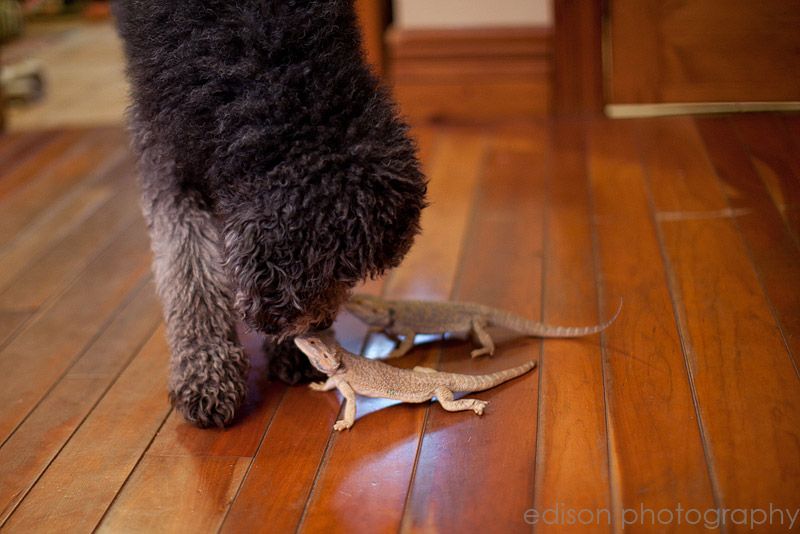 Ignoring each other.
Observing…
Deciding to be friends.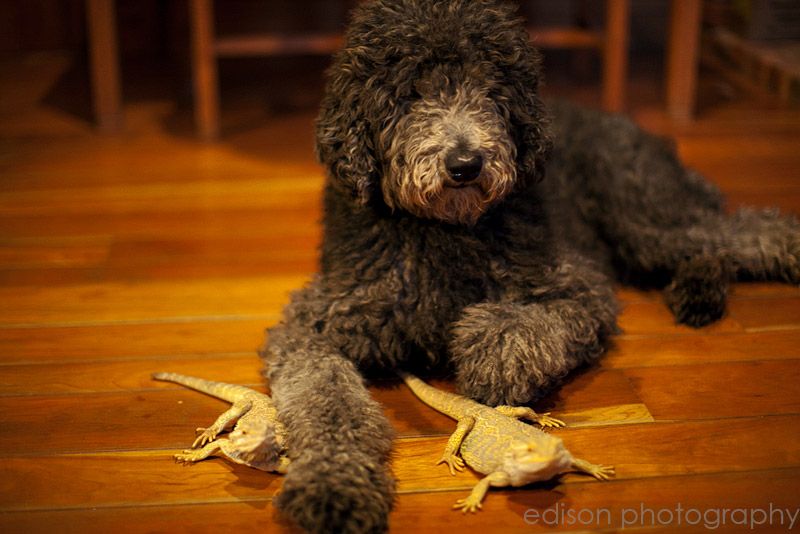 BFFs.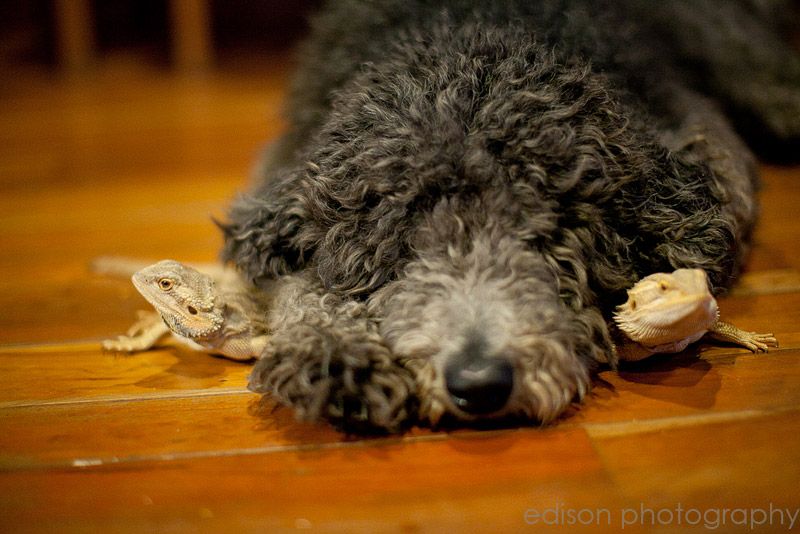 Oh Olivia. I just love her.
Here she is with some of her past buddies.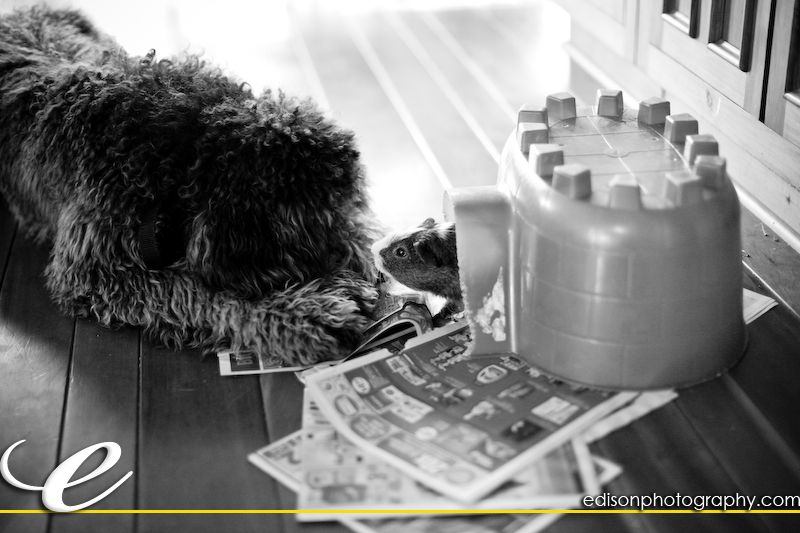 Couldn't find pics of her with our cat or turtle we use to have. What a dog! If a dog and a dragon can be friends… seems like people should be able to get along too!
Celebrating life and love.
Krista