This Christmas has been one of my favourites… the girls are at that great age between toys and teens. They are old enough to play games with and joke around with, but they're young enough to still love toys and playing. This Christmas the focus was not on gifts which was so refreshing. It left lots of time for hanging out and making memories. Santa gave the girls one small toy, and we gave them bathing suits… to use at Great Wolf Lodge in the New Year. That was it. As far as family – we said if you want to get something, great. If you want to make something or give something second hand or… nothing at all – great. It was so fun to have no pressure or expectations this year except to be together and make memories.
We do love traditions and have some we do every year… one of our favourites is our goofy Christmas card. We decide on the theme as a family and have fun with it. We try to create something that tells about our year and us. Here's a look at some of our previous cards…..
This was 2007 that started our goofy cards. I was trying to do a nice family photo and got frustrated and took goofy individual photos instead – which lead to this: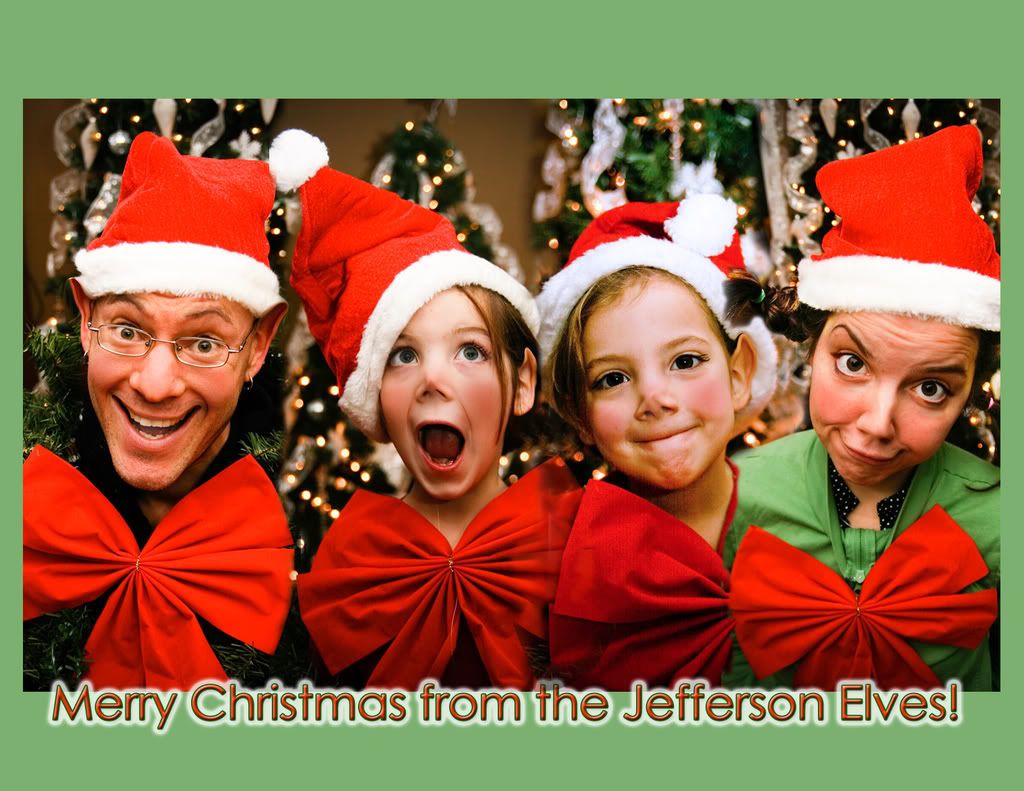 In 2008 the kids were no more cooperative for a pretty picture. So we brainstormed as a family. They decided they wanted us all to be Barbies. Okay… we'll go with it. So we all had our own Barbie box… on the back of each Barbie box was a description of us and what we had done that year.
In 2009 we had left the city and moved to the country. So we wanted to play up on our new status as country bumpkins.
2010 was my favourite and I have these images blown up in our kitchen now. As I age I realize "masks" we hide behind are pretty useless.. Don't benefit anyone. So instead we wanted to show our true selves. The front of the card shows us as the perfect Norman Rockwell type family. (aka… the mask is on…) This is the card showing front and the back cover.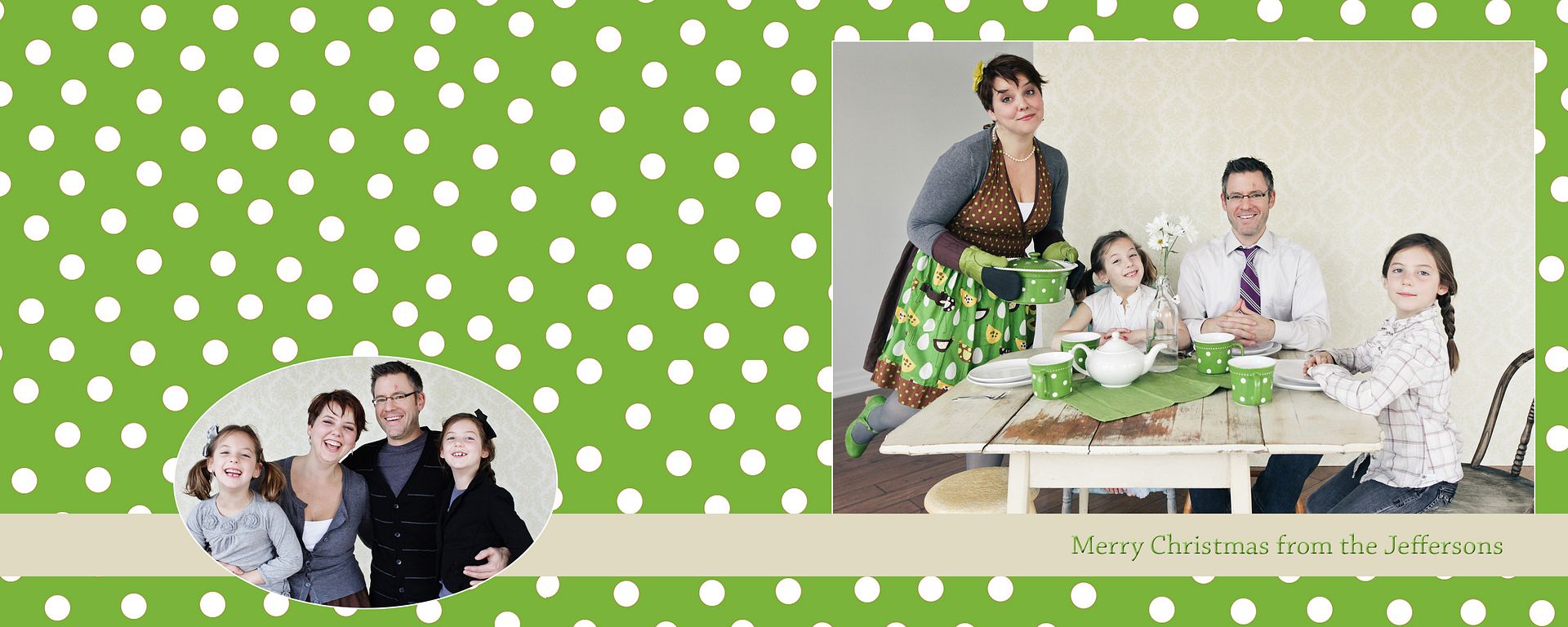 Then you open it up and you see the real us… bye bye mask!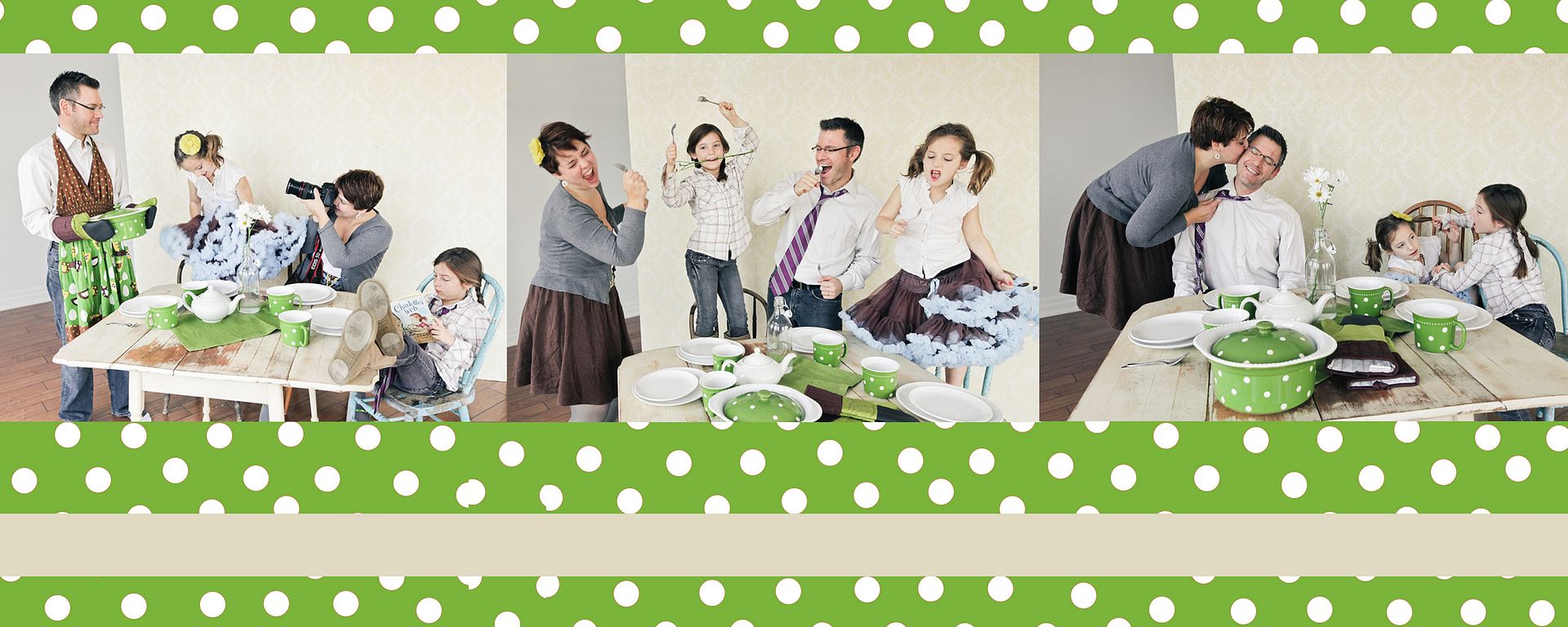 Last year in 2011 we tried to capture the excitement of our girls – and the tiredness of Mark and I! (this shows the front of the card – on the right – and back of the card – on the left – laying flat)
And finally this year – we wanted to tell about our year but couldn't choose what aspect to share. So we shared a whole bunch of different facts from our year.
Front:
Back: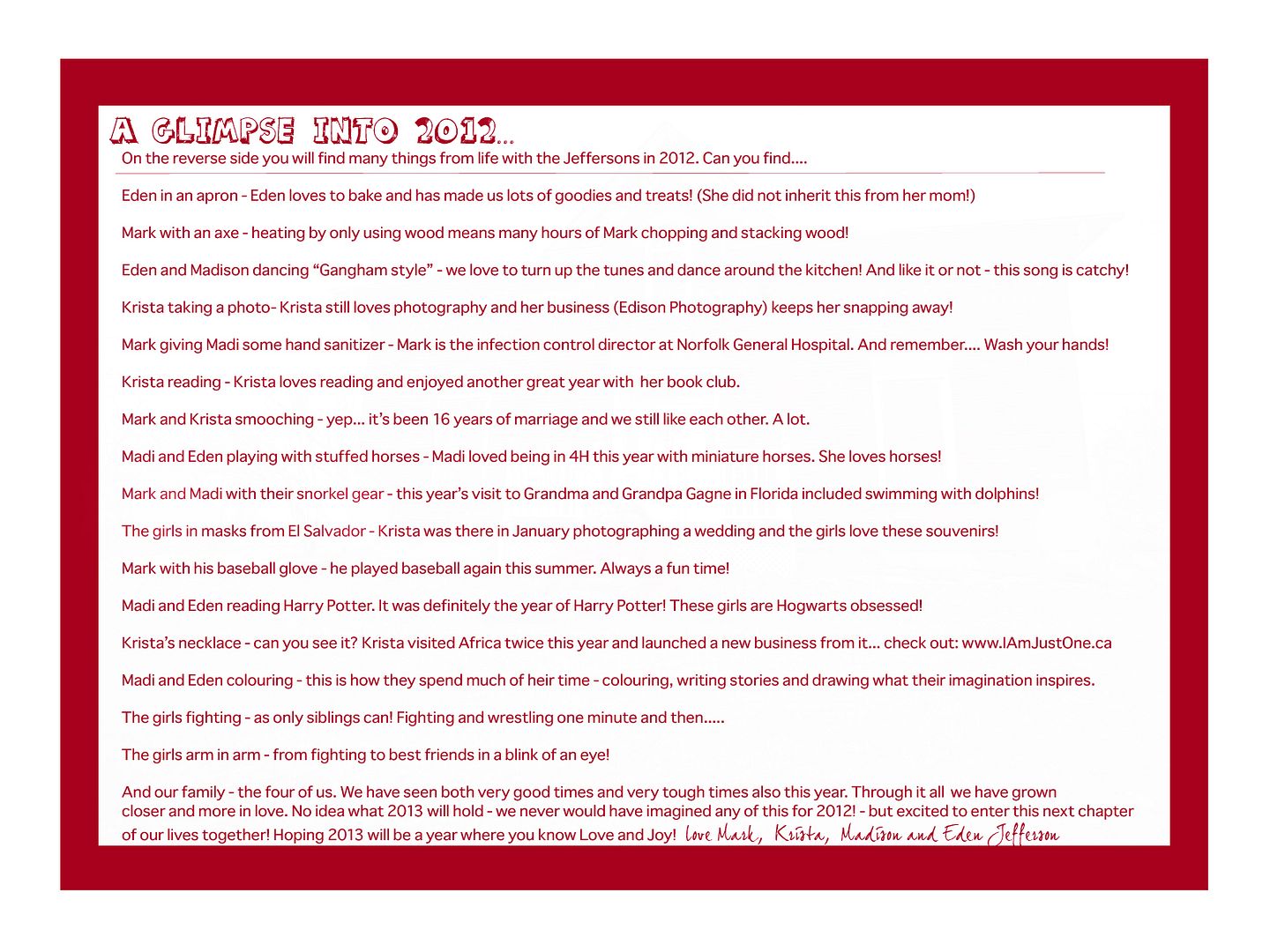 Merry Christmas everyone!
Celebrating life and love,
Krista