(Meera is a beautiful 2year old with cancer that I am photographing once a month for a year. You can see more about her here: December, January, February, March, April, May, June, July, August, part one of September and her story in her mom's words.)
The day of Meera's surgery came and I had to be there. Her tumour – which is between her nose and top lip – was going to be removed. Tension was high, but as always Meera and her little sister Ameena act simply as kids. Meera happily did puzzles and Ameena practiced her walking around the toy tables while they waited for Meera's surgery.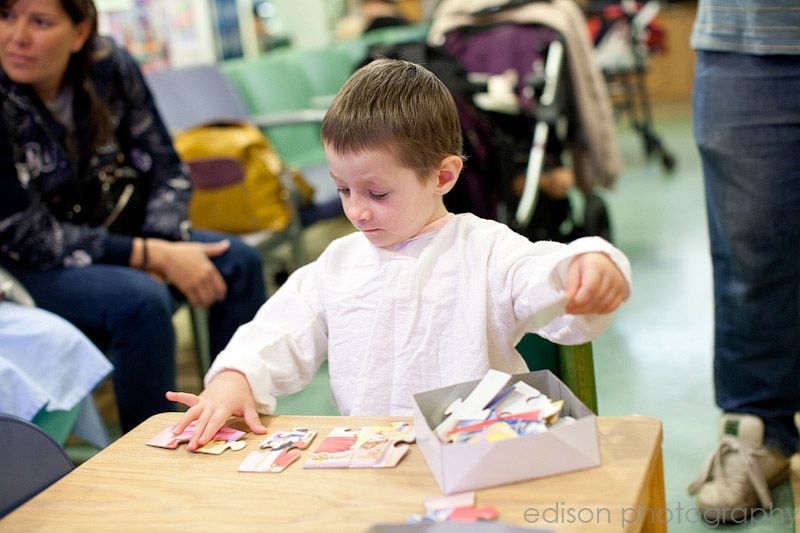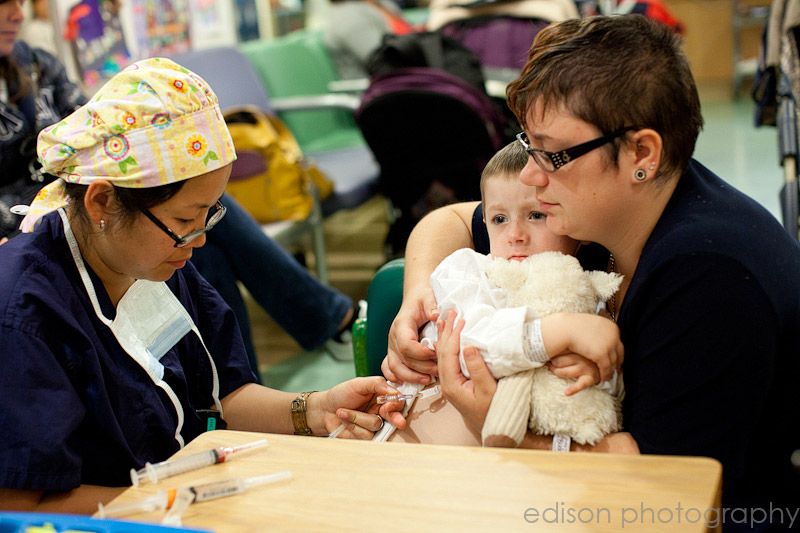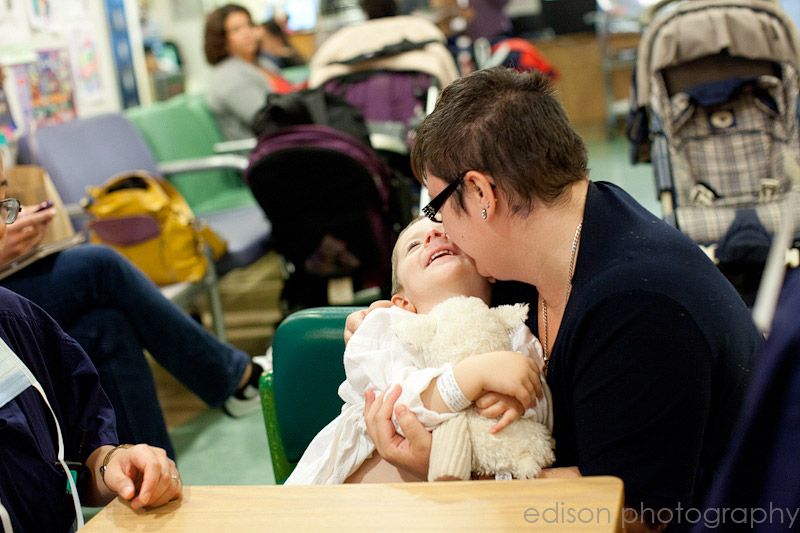 And then it was surgery time. Two hours of waiting. Wondering. Waiting. The moment Meera gets taken form her parent's arms and wheeled away – so tough.
After the wait, Miss Meera came back and the cuddles began.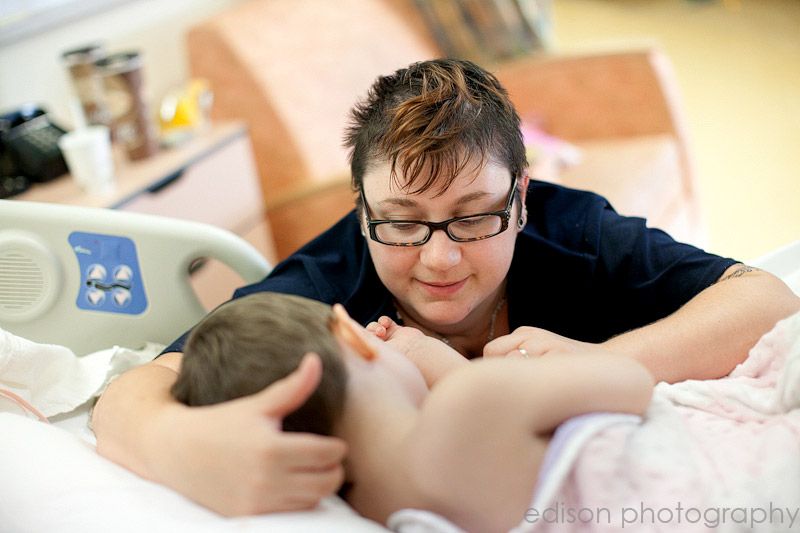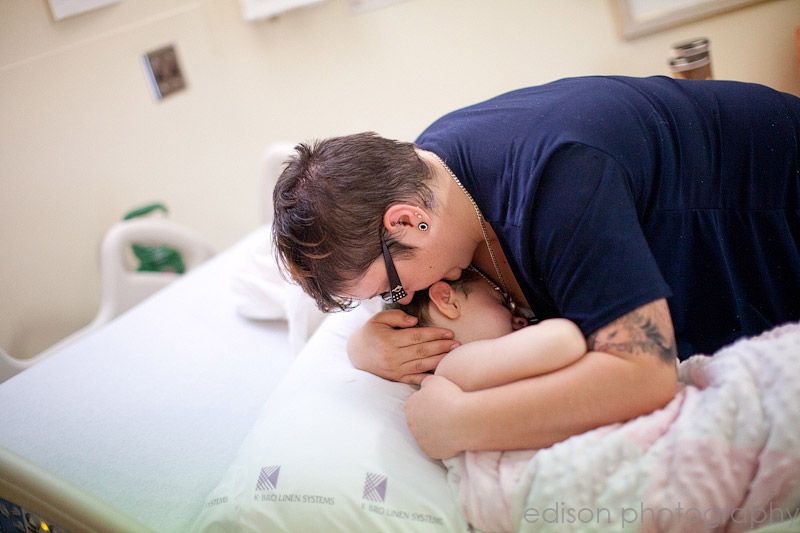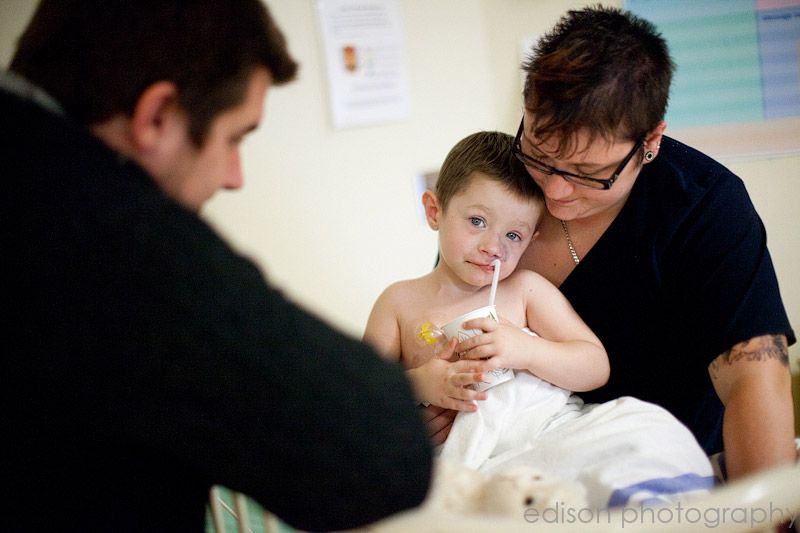 Such good team work with mom and dad between caring for the two girls.
There is a sweet video Laura posted the day after Meera's surgery. Laura says to Meera, "You're a superhero." And in Meera's little voice she says "I'm not a superhero. I'm a princess." Again Laura tries to say she's a superhero. And Meera denies – but this time adds "Mom is the superhero."
Honestly – Roy and Laura – and the parents at Sick Kids are superheroes. They fight for their children's lives and protect them from harm. It is so beautiful.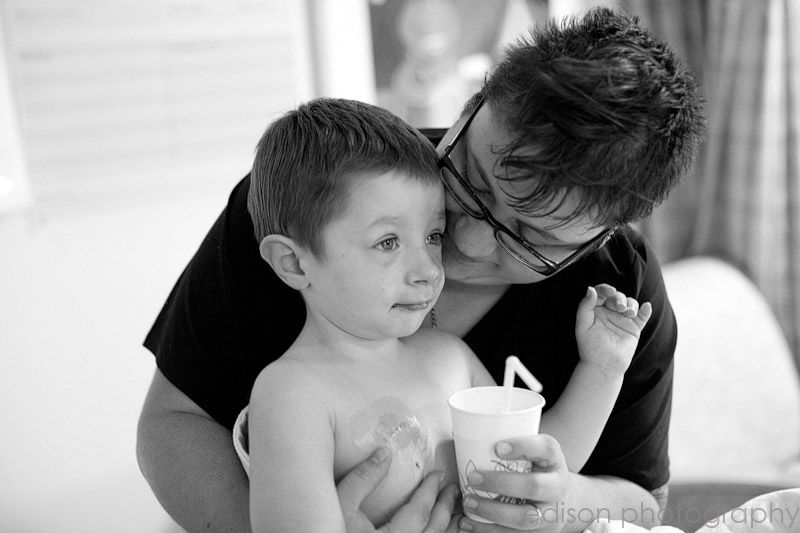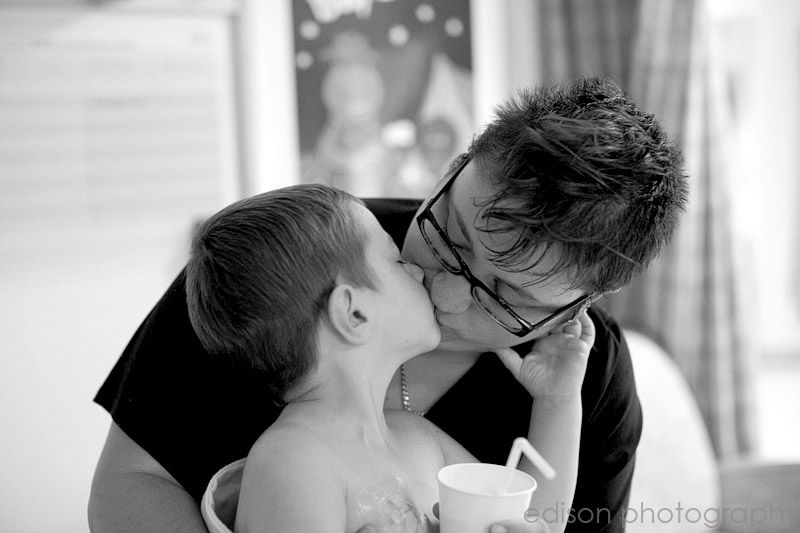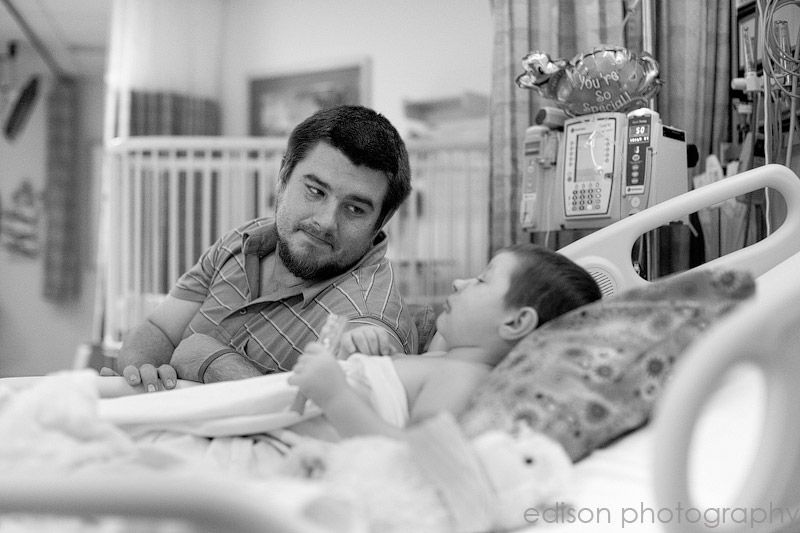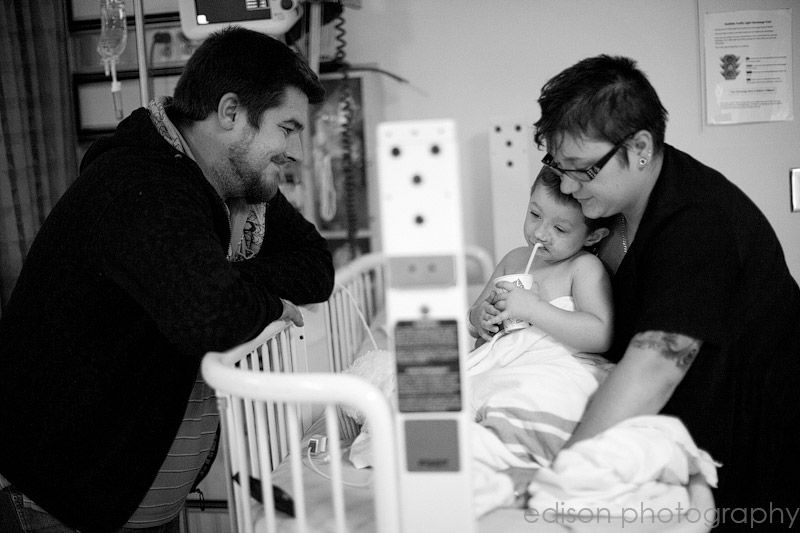 I took Ameena outside for a little bit and when I came back the swelling and bruising had already started on little Meera.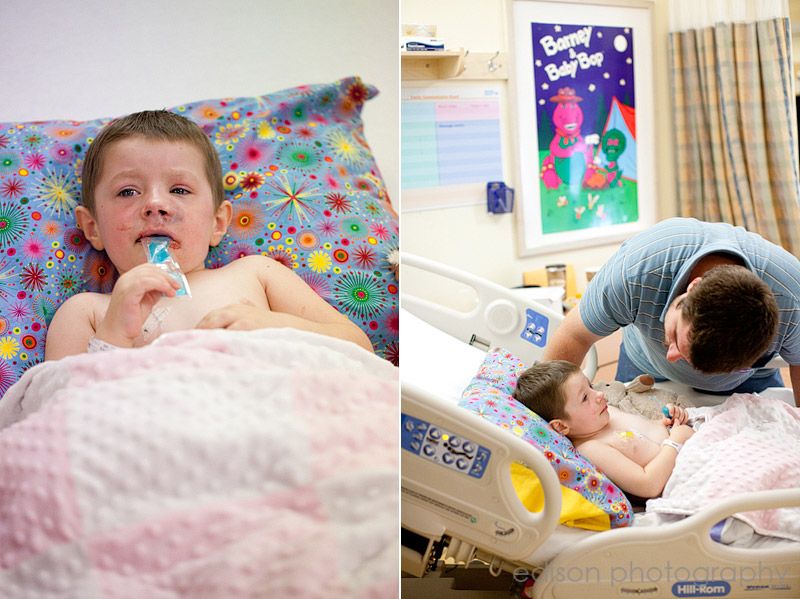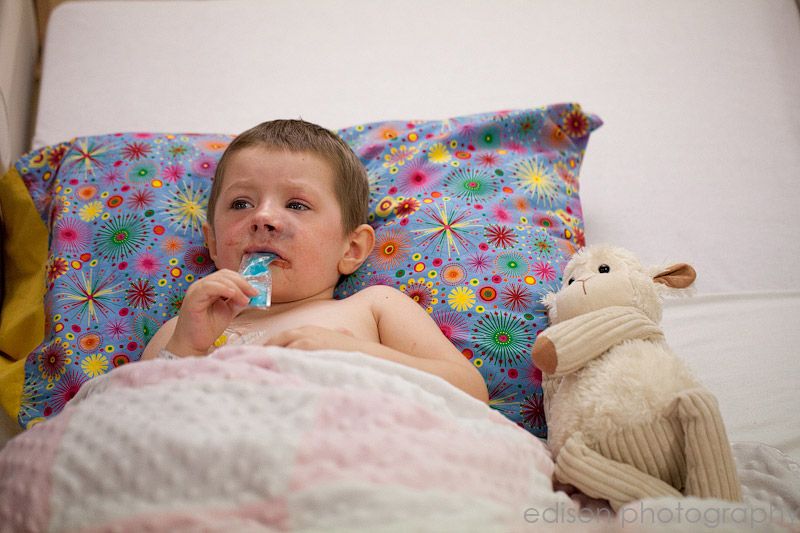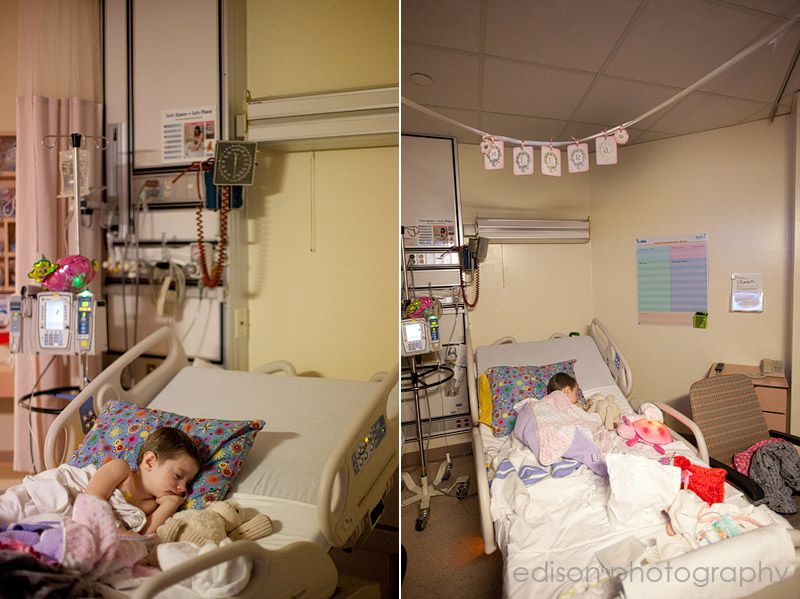 My friend Christa made this banner for Meera – totally brightened her room!
A long day and everyone was tuckered out.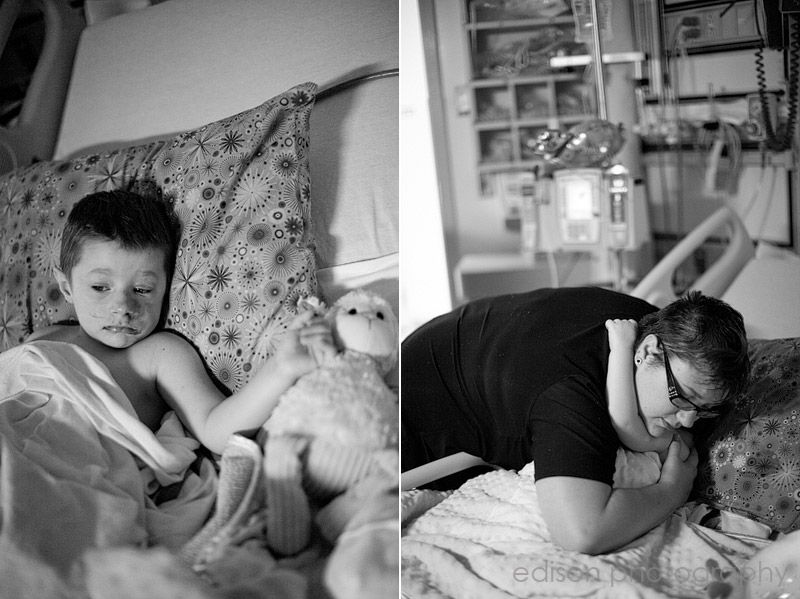 I have been asked by so many people what next? To be honest – it's unsure. Roy and Laura have some very, very hard decisions ahead of them as they need to choose between two options of treatment for Meera. They are busy researching them and trying to come to an answer. Please pray for wisdom for them.
The financial cost is also very high for the family as they travel back and forth to hospitals and appointments, having to pay for gas and food… and not able to work. Ameena turned one the week they found the tumour – meaning Laura is no longer on maternity leave. I am so thankful we live in a country where medical care is free… but there are still so many costs. There are some awesome ways to support the family online HERE and HERE.
Celebrating life and love,
Krista