(Meera is a beautiful 2year old with cancer that I am photographing once a month for a year. You can see more about her here: December, January, February, March, April, May, June, July, August, part one of September and part two and her story in her mom's words.)
Last week, Meera found out she had to go back in for more surgery. This time a little more invasive. A little further in to remove more. The thought of more surgery was so hard for the family. I popped up briefly the day after the surgery to see how Meera was doing. Instead of finding a sad little girl, I found her happily munching on treats, watching TV with her feet crossed. She was chatty and happy – and looked great!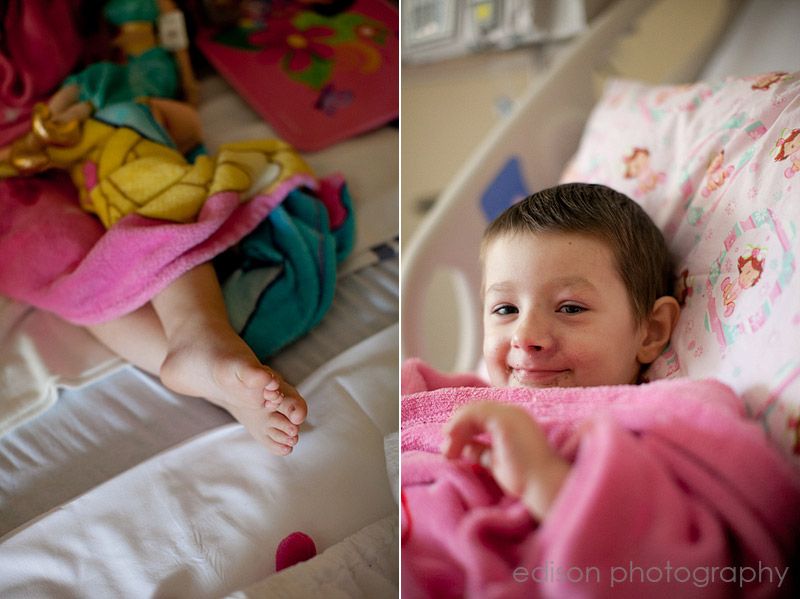 It has been so neat to see so many people sending love and being so generous to Miss Meera. SOmeone who I don't know, but has been following her story made her this beautiful hat. Meera loved it!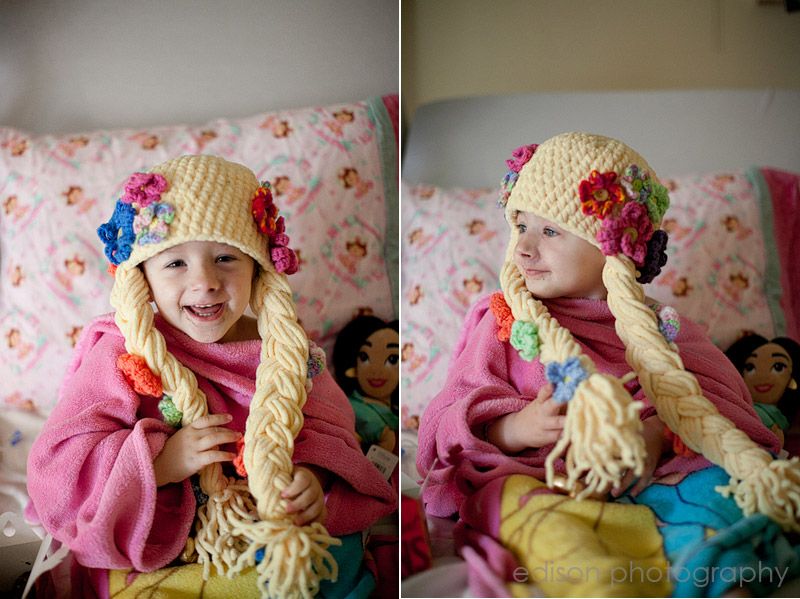 Meera always says she's a princess – this amazing gift was from a family friend. What a treasure for a little princess!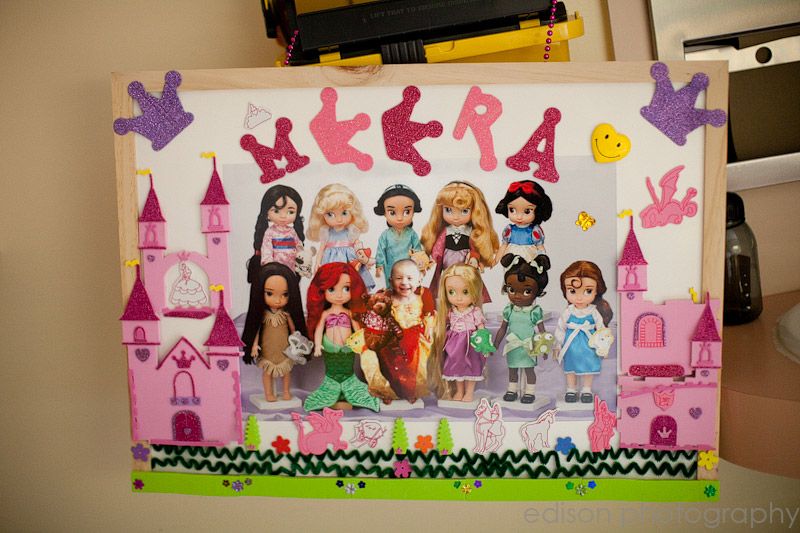 Real love, is a parent sleeping on what can loosely be called a bed all night with their daughter. Roy had spent the night in Meera's room and had let Laura go get a full night sleep at the Ronald McDonald House. SO sweet.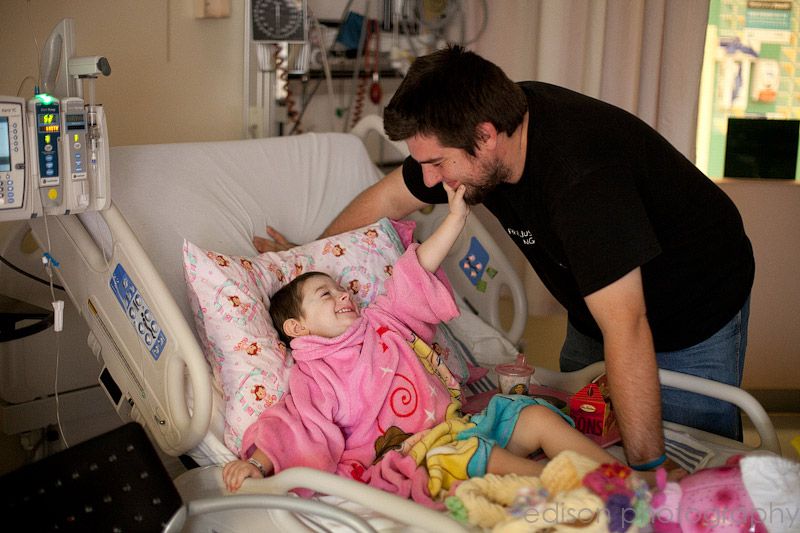 Laura had brought in Meera's bravery beads – every time they have a procedure or something done at Sick Kids tehy get a bead. This necklace of beads is just since Meera relapsed a couple weeks ago.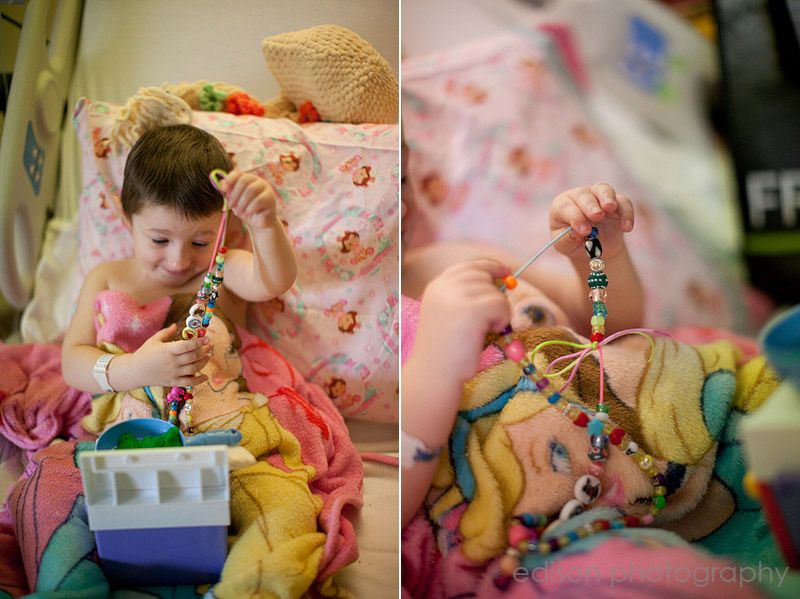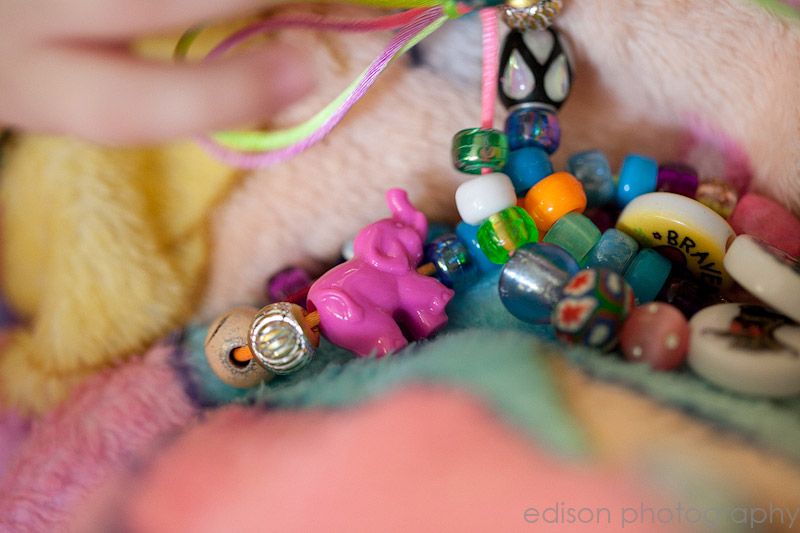 I have some competition.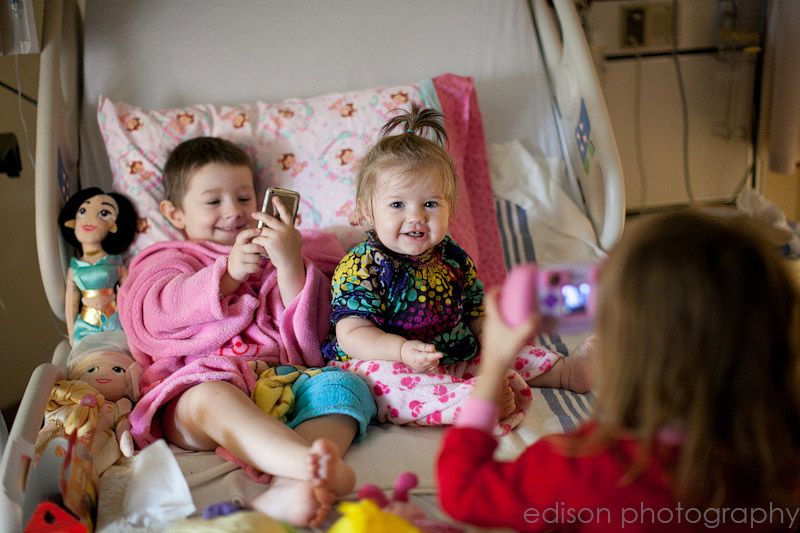 WHen I am at Sick Kids, I am always amazed by the strength of these kids. They have gone through so much – but they are still kids. They want to play playdough, make crafts, watch TV and be silly. They don't sit around and make a big deal about al they've been through or complain. They just want to be kids and play.
Meera's friend Ruby, who is 3, came by for a visit before she left Sick Kids. Ruby had been in a horrible car accident the week before and had lost her Grandma and another family member is still in hospital. Ruby had spent a week in the hospital recovering and was heading home. But at that moment – all she really wanted to do was a craft, play with her friend Meera and act like a three year old. Kids don't see the IV's and tubes and scars. They see a potential play mate.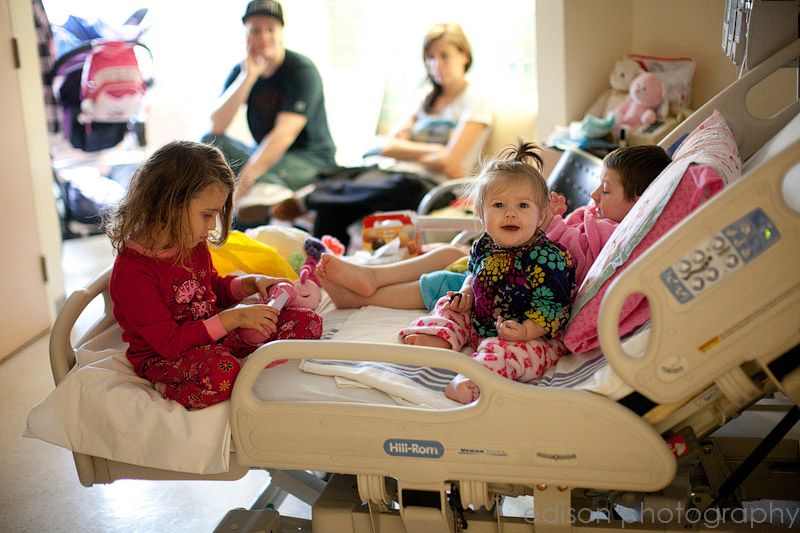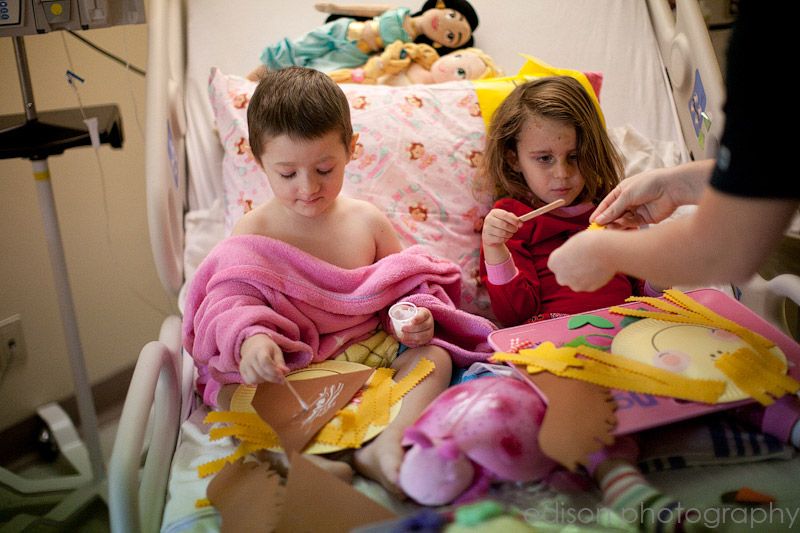 Meanwhile, across the hall Roy and Laura were meeting with a doctor to discuss options. It is so incredibly hard for parents to see their child ill – but then to be asked to make a decision on which treatment to use is incredibly difficult. Roy and Laura have been researching and studying up on which of two options to use for Meera. They have decided to go ahead with a trial study and her chemo will begin in 4 weeks when everything has had a chance to heal after her surgeries.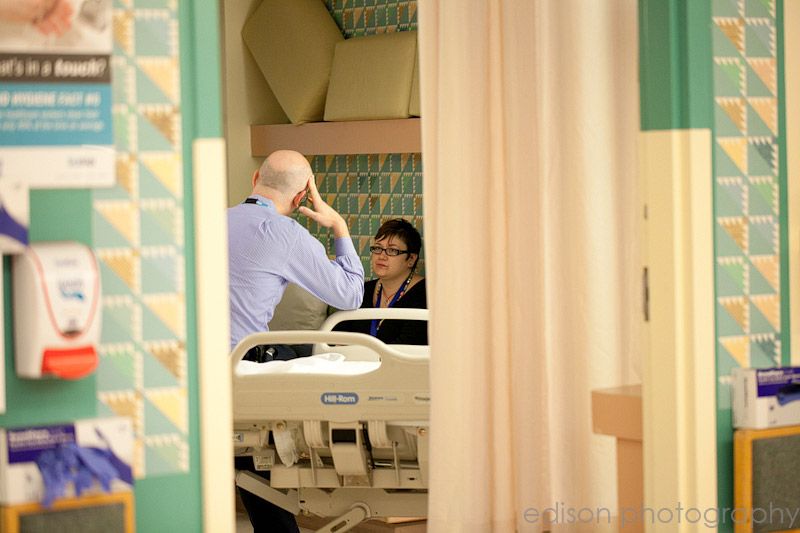 And Ameena tried making a break for it as I was leaving. SO cute.
She's growing up so soon and will be walking soon!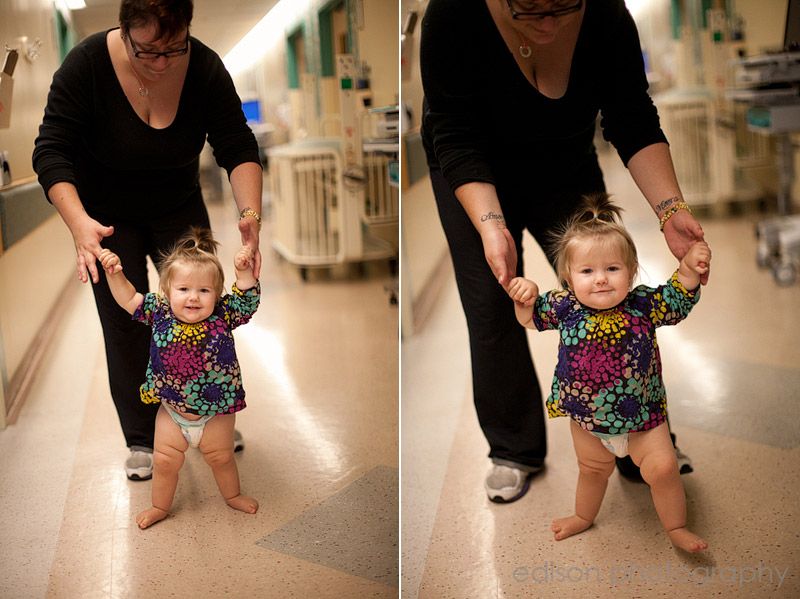 Meera turns three on Halloween – I'm sure we'll have some cute photos around that time. Stay tuned!
Celebrating life and love,
Krista