(Meera is a beautiful 2year old with cancer that I am photographing once a month for a year. You can see more about her here: December, January, February, March, April, May, June, July, August and her story in her mom's words.)
September is childhood cancer awareness month. I am aware and I don't like it.
You might remember in June I was there as Meera had her last Chemo treatment. In July we celebrated with a "Chemo's done" party! In August the family enjoyed time as a family – outside the hospital doing regular family outings and relaxing.
Then came September. Childhood Cancer Awareness Month.
Last week Meera's mom msged me to say she feared the tumour might be back. She just happened to feel something one day (Meera's tumor was between her nose and top lip). A couple days later Meera had an MRI and our fears were confirmed. Meera's tumor was back. Words I hoped to never associate with Meera again were being thrown around – chemo, hospital, etc.
Because Meera had the maximum radiation the first time around last year, it is not an option. Roy and Laura were faced with a few options and tough choices. I joined them on Friday as they took Meera in to have a CAT scan to make sure it had not spread to her lungs. Word came back yesterday that her lungs are clear. Hallellujah!
But… tomorrow I head back into Sick Kids to be with them as Meera is having surgery to remove the tumor and also part of her bone. Chemo will be beginning shortly.
It was tough being back at Sick Kids with them this time knowing what lays ahead. As always, I was so impressed with the strength of Roy and Laura. They work so well together – as Laura is staying with Meera getting her ready for the scan, Roy was down talking to a different doctor. And Ameena – who celebrated her first birthday last week – was happily playing as always.
Please keep this family in your prayers. These girls are about the same age difference as mine, and I can only imagine if it was one of mine. I am so thankful for Sick KIds and our amazing medical facilities in Canada. I just wish we didn't have the need for them.
When I got there, Meera was just going in to get her port/central line accessed. She was scheduled to get it out just days before – but because of Laura finding the tumor, she did not have to go through getting it out and then put back in.
I love this face.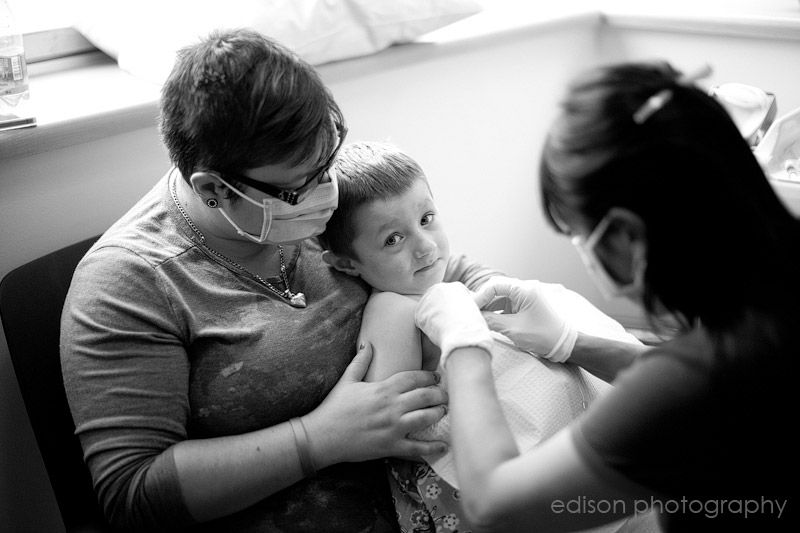 Meera's bravery beads for the day!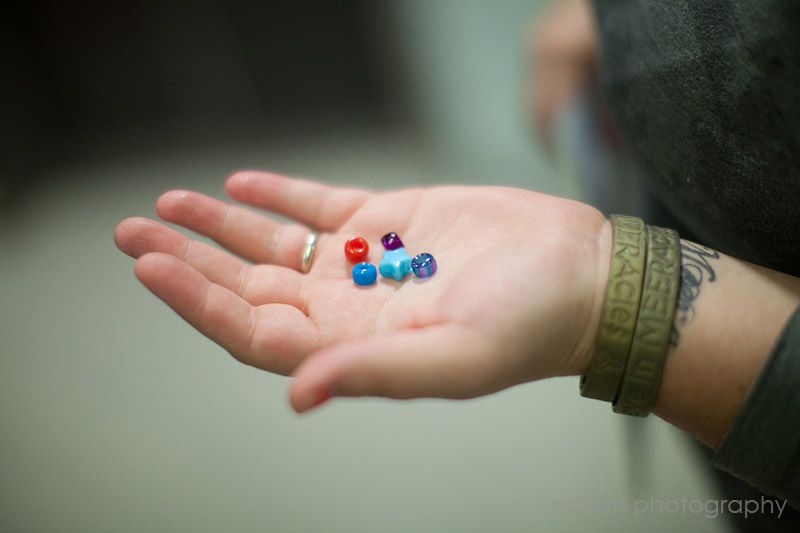 Then we had some time to play while we waited for her turn.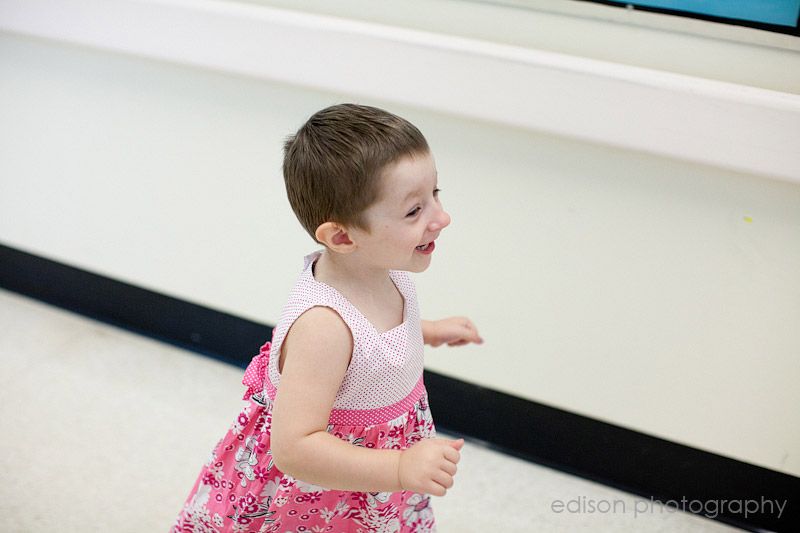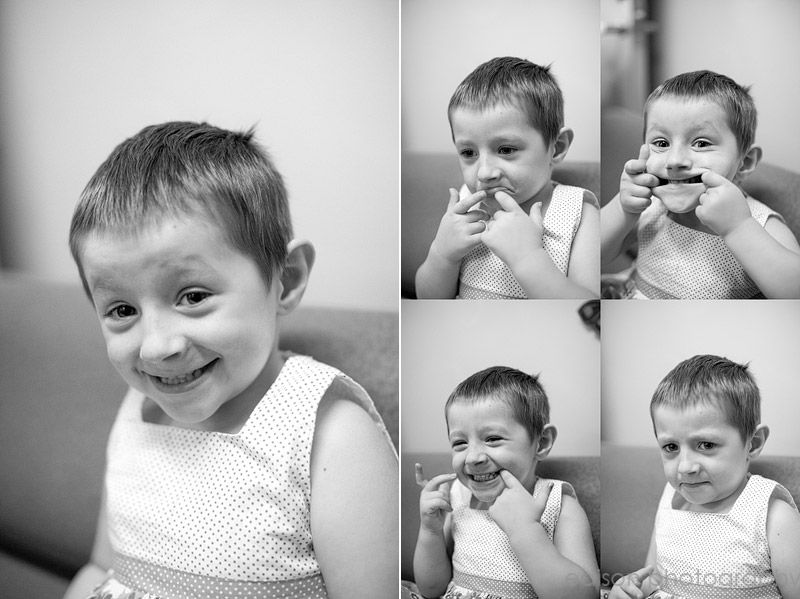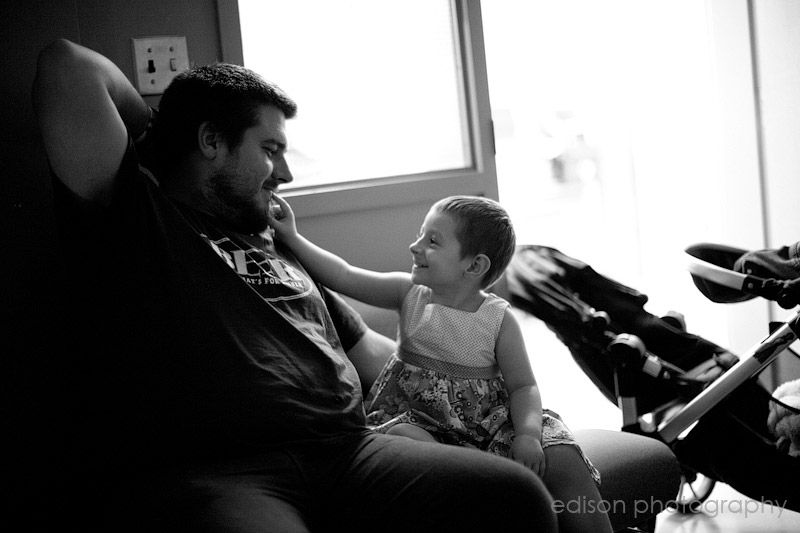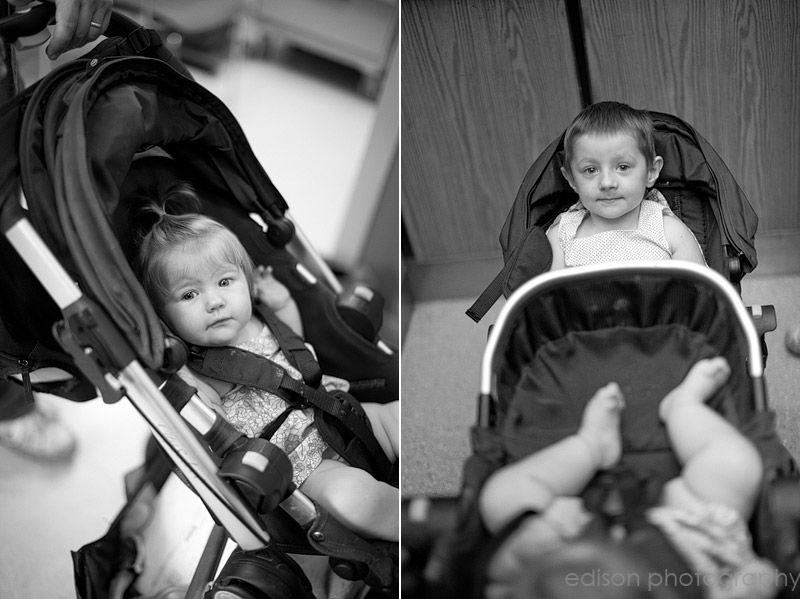 And then the nurse arrived to talk with Laura and get Meera ready.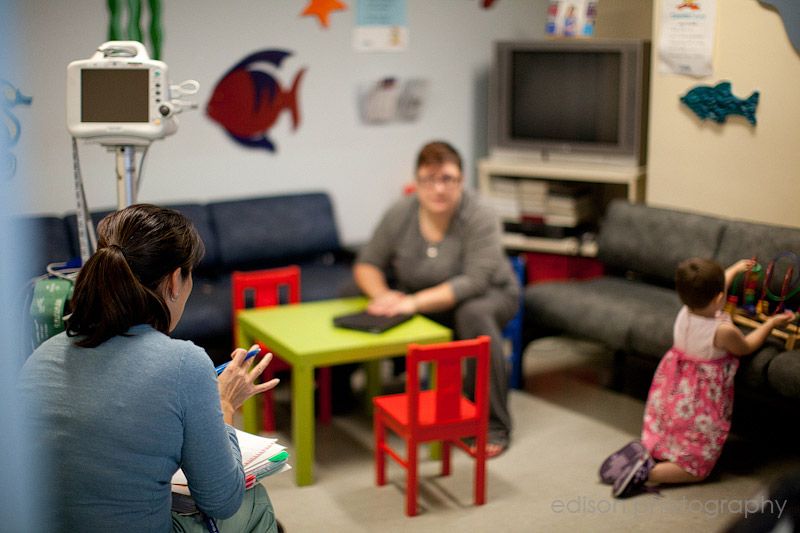 Poor MEera. She did not want to do this all again.
I think Ameena was ready to defend Meera – I'd be afraid of her.
Mommy cuddles can soothe a sad little girl like nothing else. The little arm around Laura's neck just about made me lose it.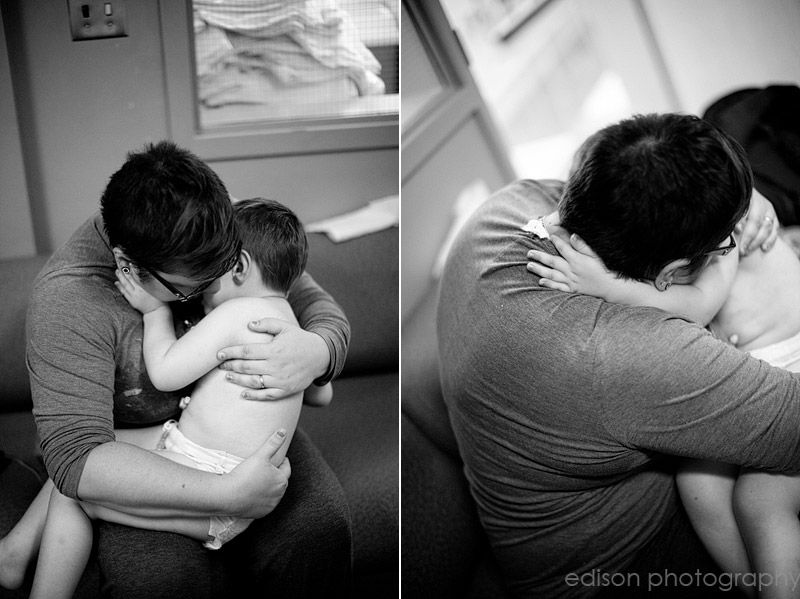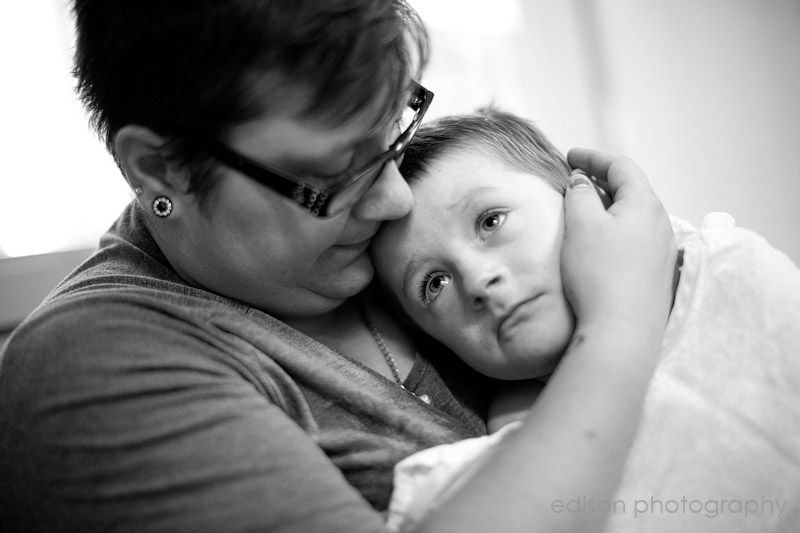 Again, please keep Meera in your prayers tomorrow as she heads into surgery at 1pm. We are believing for a MEERAcle.
Celebrating life and love,
Krista