First day of school is always such a mix of emotions. The kids are so excited to see their friends – but nervous for all the unknowns of a new school year ahead. I look forward to being able to get things done again – but the house seems too quiet and lonely without them.
As we stood waiting for the bus this morning, Madi said "I just wish we could stay kids forever." Couldn't agree more, darling.
But still they go. As much as my heart misses them – I send them off. Not so much to learn math and science and spelling… but to learn the more important lessons of life. How to be kind and include people. How to face adversity – maybe it's being picked on, or flunking a test – and come out with their heads held high. To learn to speak publicly – even when painfully shy. To learn how to be loving, thoughtful girls.
We can hear our bus before it comes over the hill – and as we heard it's engine this morning, both my girls gave me a huge hug and yelled "I love you so much, mom!" And I got a big lump in my throat and I felt like taking them inside and not sending them. But I took a big breath, squeezed them back, uttered some words of love… and watched my heart board the bus for another year of adventures.
Madi is turning 10 in a couple weeks and is in grade 5! She is such a sweetie – so thoughtful and compassionate.
(Both girls got their new backpacks made by my friend Bobbie-Jo. They got to pick out the fabrics, design it with her and have fun picking out where they wanted pockets and all the details. Love them!)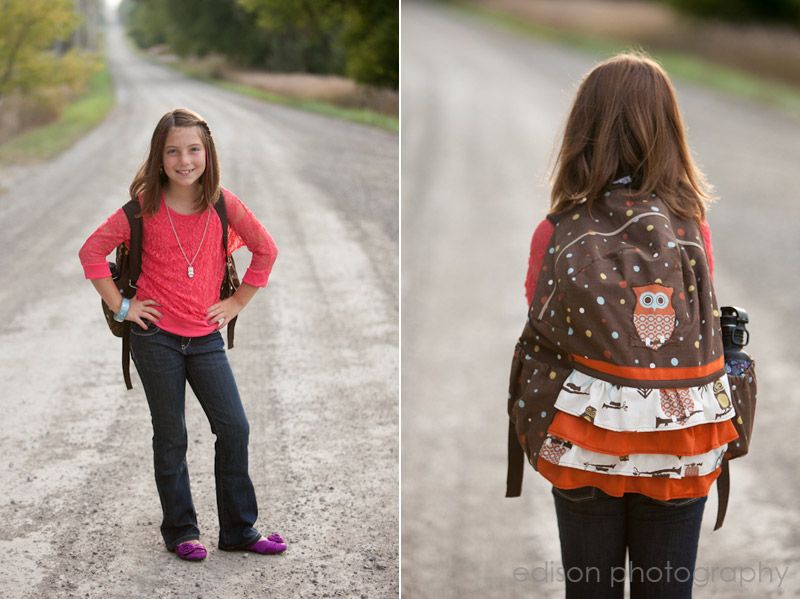 Eden turned 8 this summer and is in grade 3! She is full of life, spunk and is the first to give a hug or a compliment. She scraped her nose on the bottom of the pool yesterday – think it adds to her look perfectly!
Fall is here!
They can be the best of friends…. sometimes!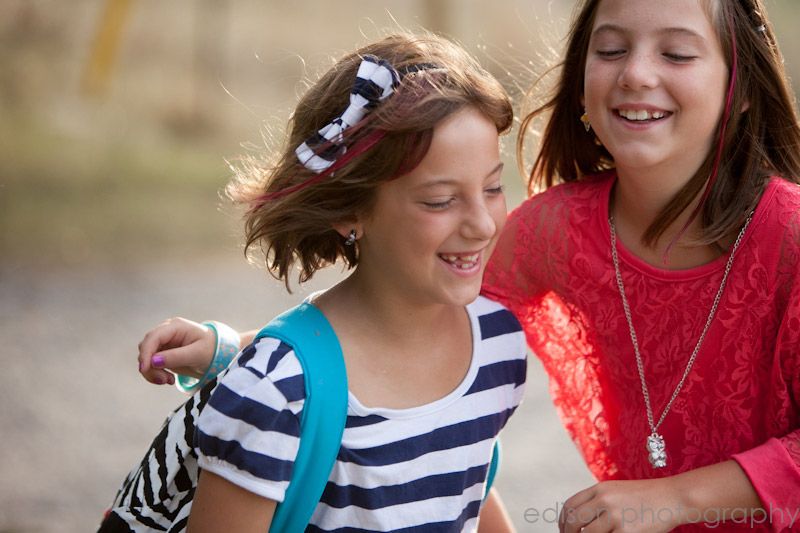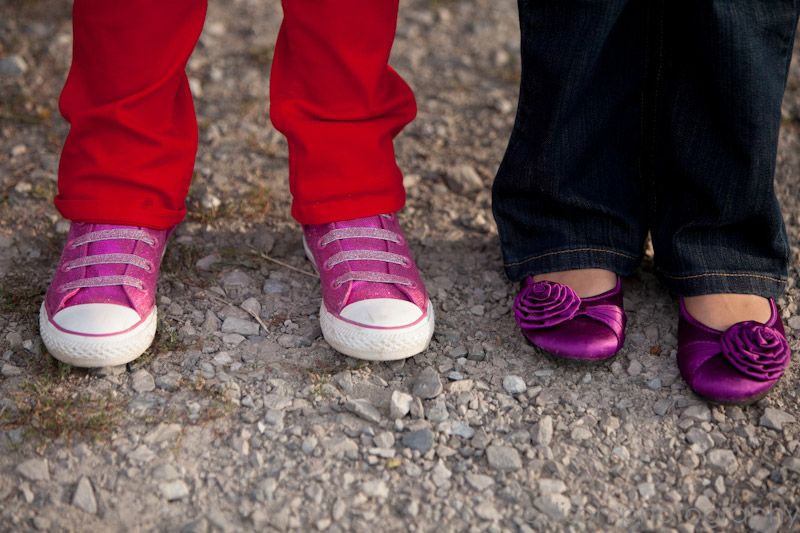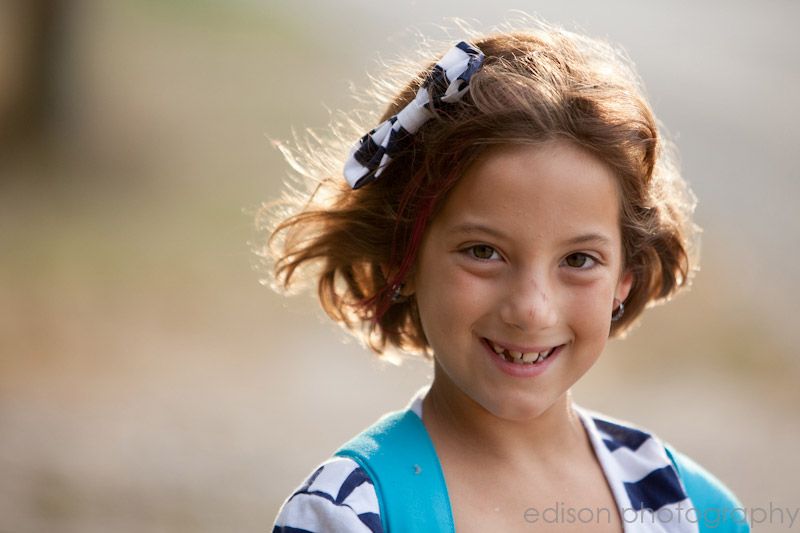 Eden was so worried the bus wouldn't come!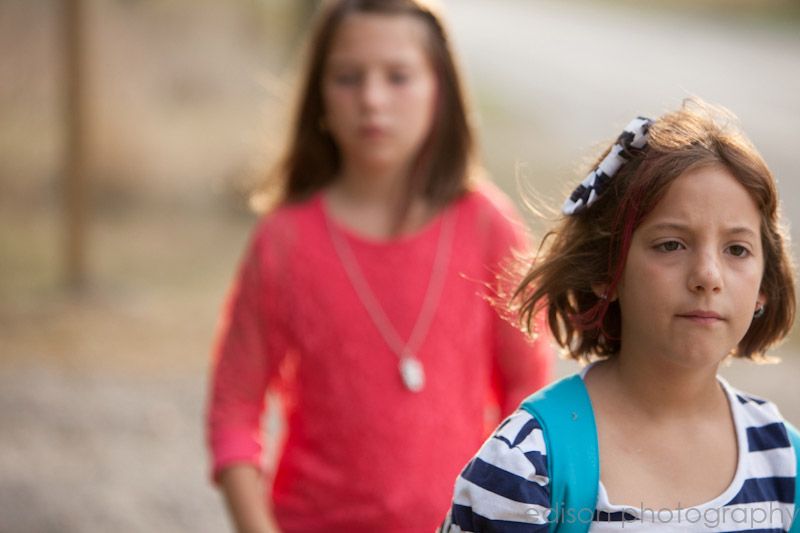 But… peeking over the hill… what's this?
And now Olivia will spend the day looking for the girls.
Hope everyone has a great first day back to school!
Celebrating life and love,
Krista