I woke up Saturday to sideways rain, crazy winds and a black sky. This did not look good for Adam and Livia's outdoor wedding at Livia's family's home. All morning I obsessed over the weather… until it was time to grab some umbrellas and go. As I drove the skies started to clear, black skys turned blue and the sun waved hello.
Things were going to be alright.
Actually – better than alright. The earlier stormy weather made for some dramatic skies and nice breezes. It was a perfect day.
I was fortunate to have Eva with me again as a second shooter. Eva is so great to work with – not only is she a great photographer, but she's always one step ahead of what I might ask her. And she's fun too! Love this photo of Adam laughing as he gets ready – he's fairly shy, so it was great to see him so relaxed before the ceremony! (loved his Tom Ford suit!)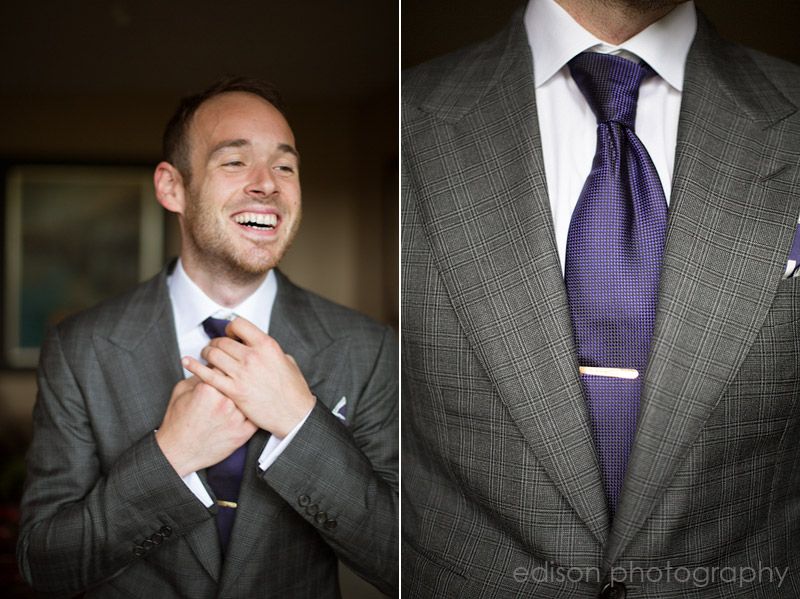 And while she was with the guys, I got to go see Livia and the girls… and how beautiful everything looked at Livia's family home!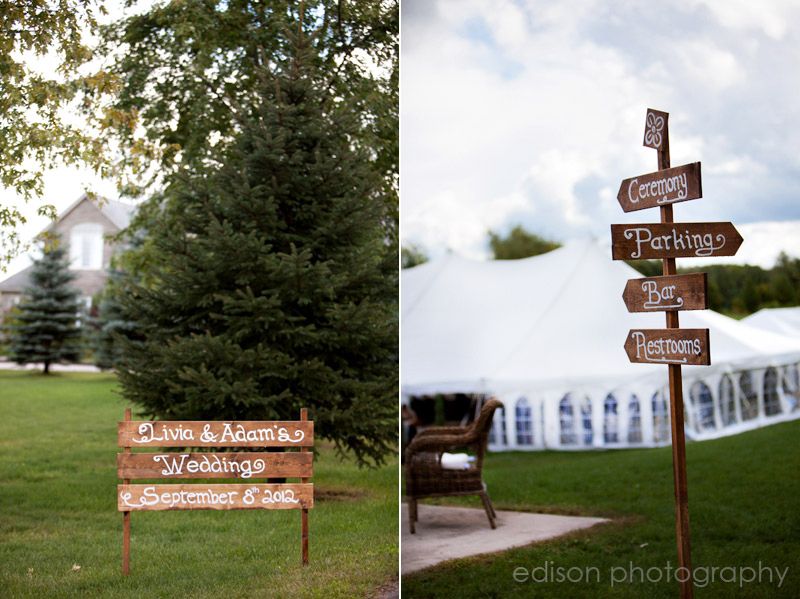 Those Valentino shoes are so gorgeous! As is the invitation (and all the stationary!) from Paper & Poste in Toronto.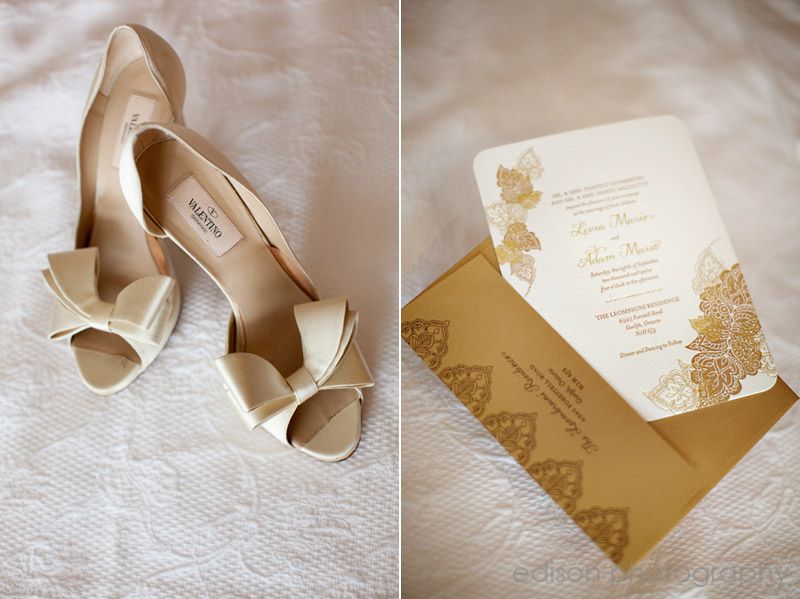 The bridesmaids dresses were so gorgeous!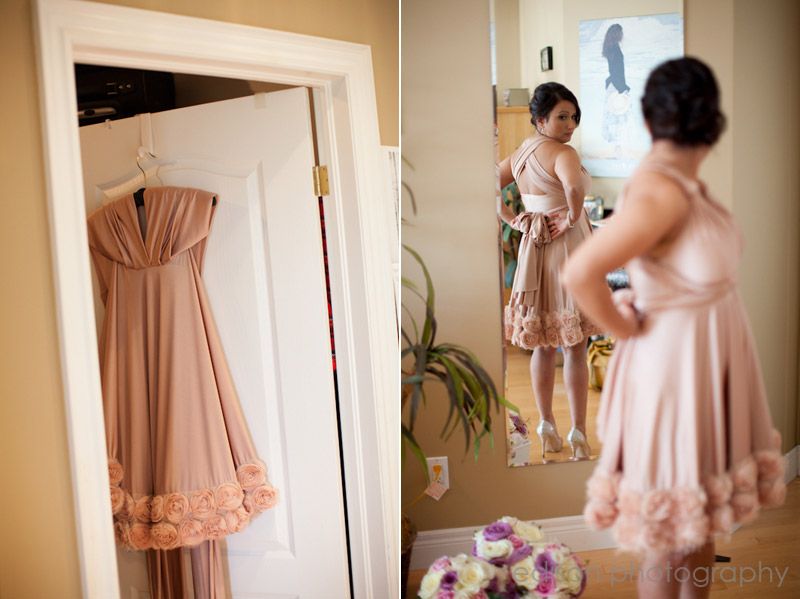 This flowergirl dress was so sweet! And so was the little one trying to get at the yummy sweets!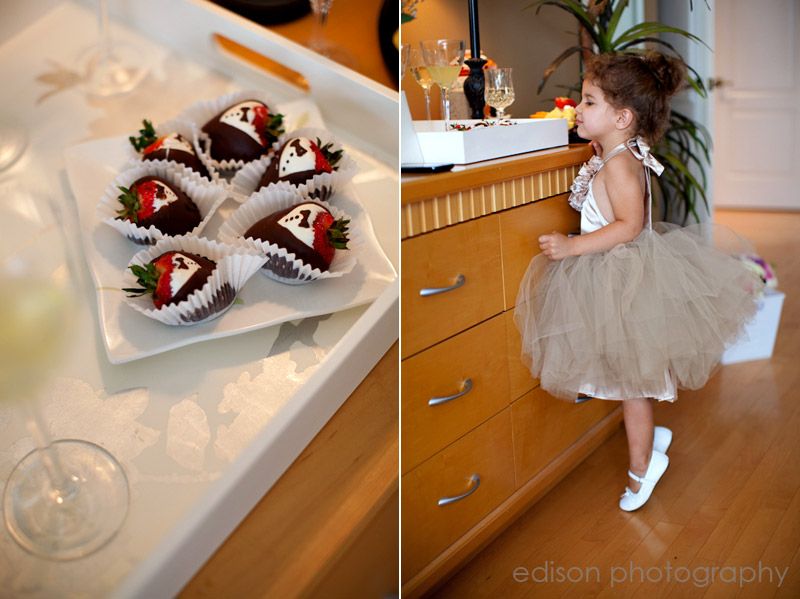 Livia's Lazaro dress… stunning. Absolutely gorgeous!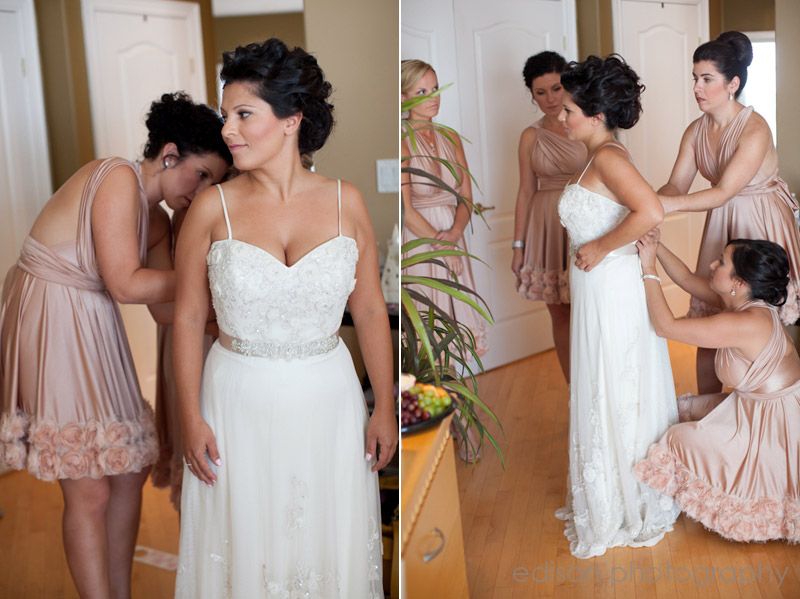 And it's time for the ceremony! The decor in both the ceremony tent and the reception tent were just exquisite! Her decorator was phenomenal!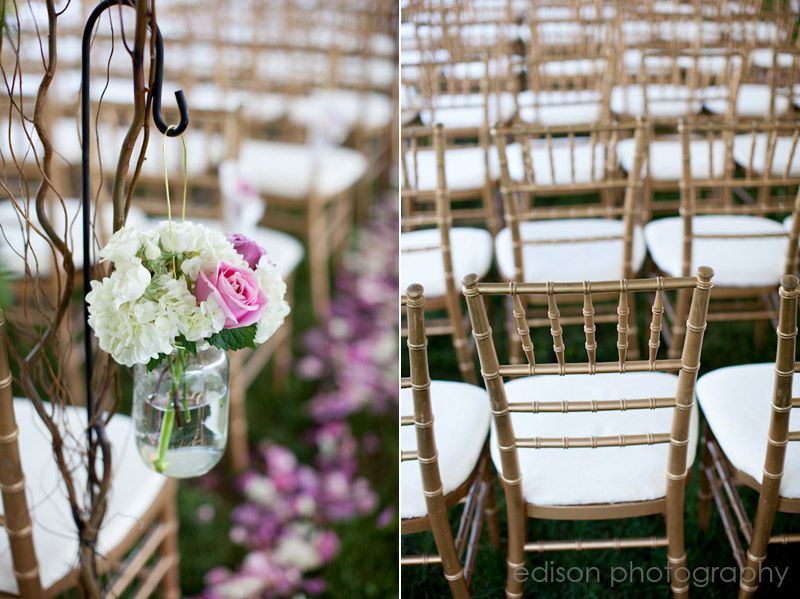 I just love how happy Livia's mom looks – and gorgeous in that sweet Valentino dress!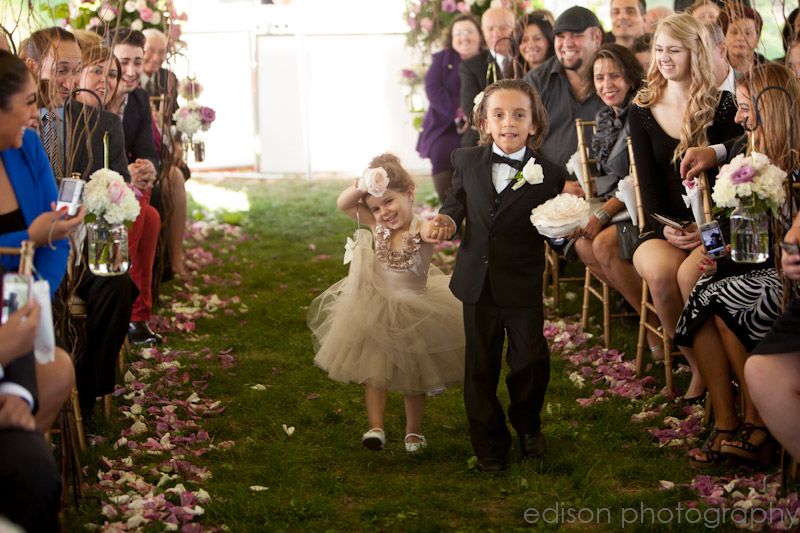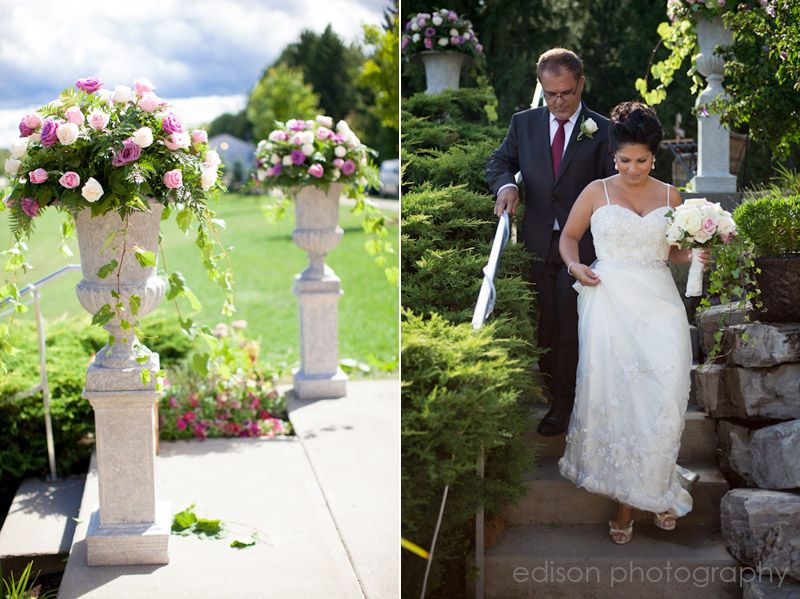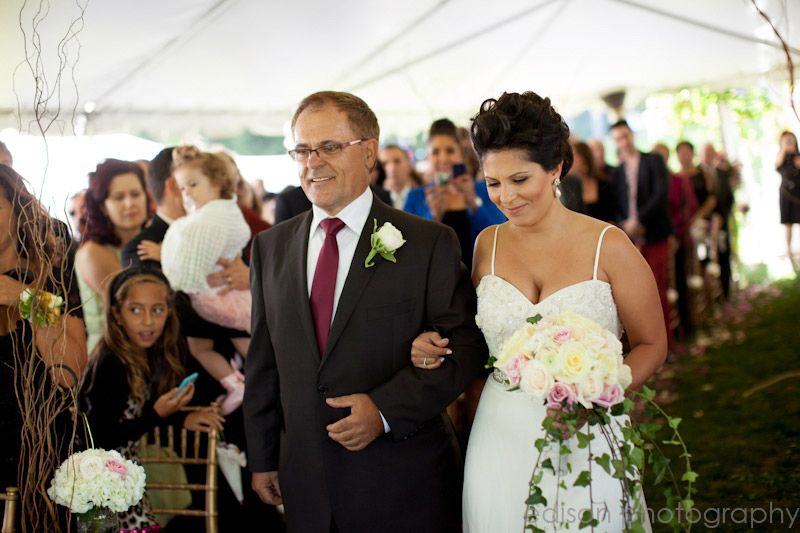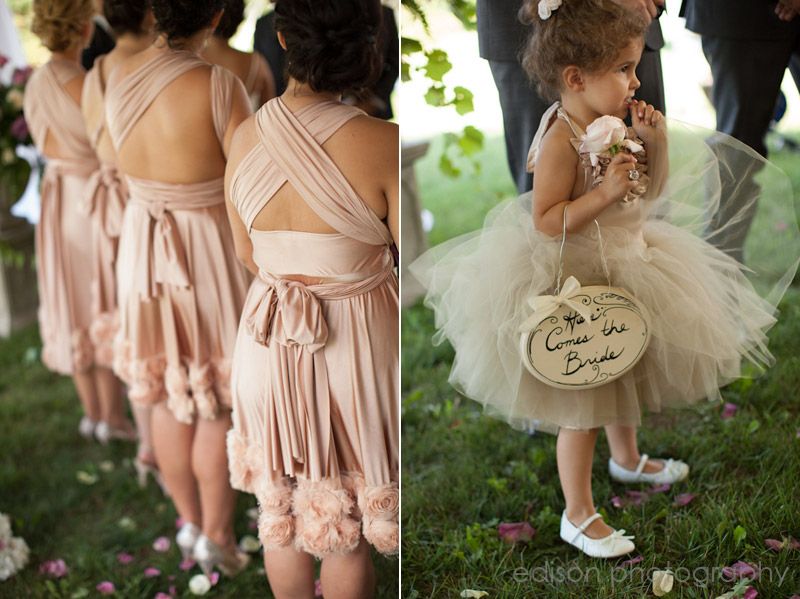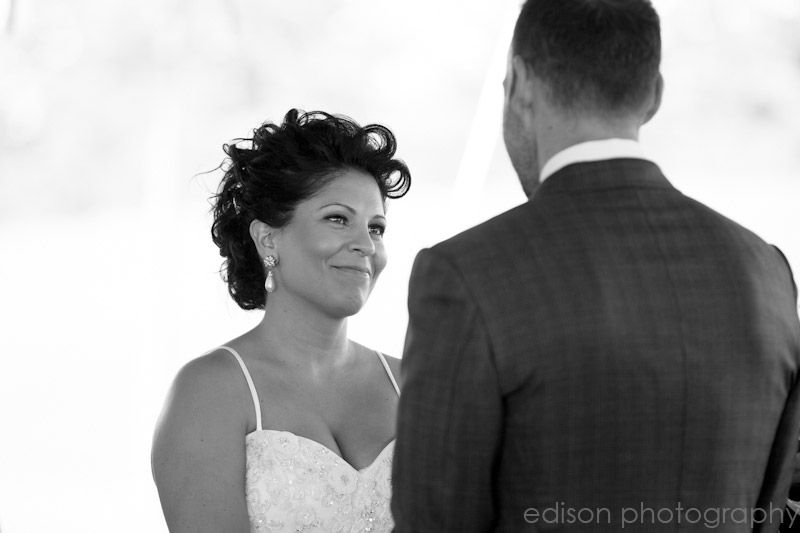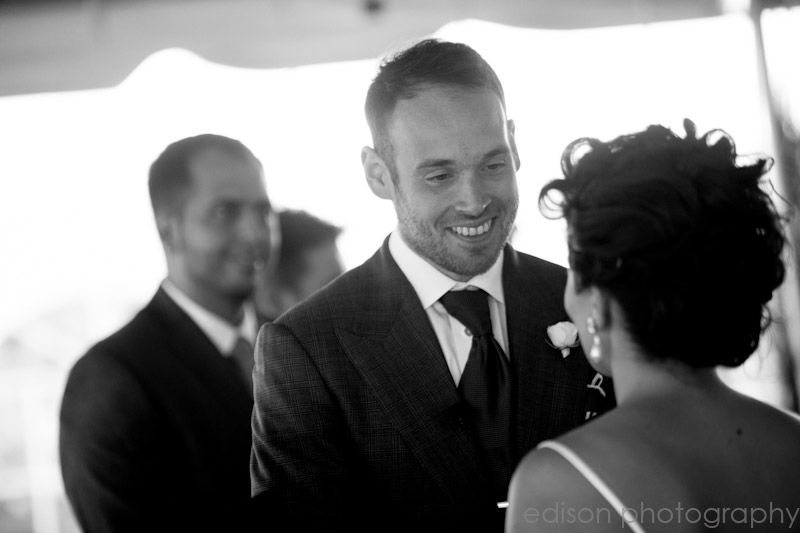 Livia looks so mischevious here as she signs the registry!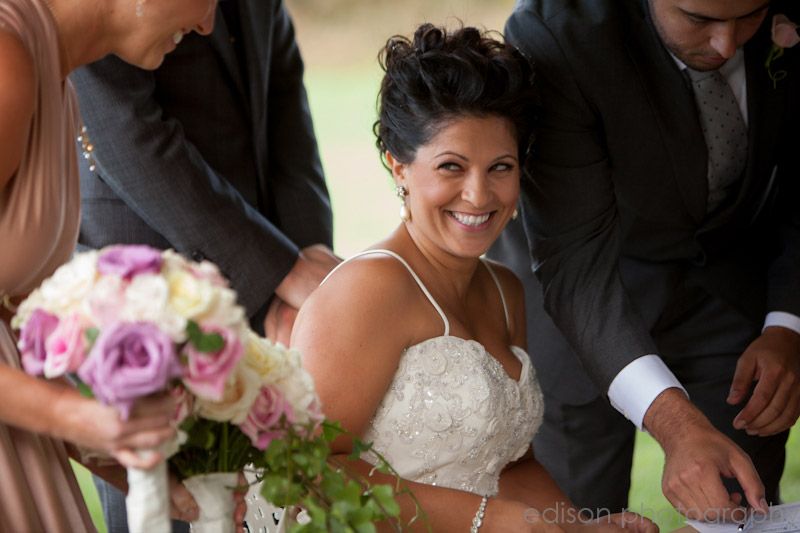 Married!
Such a beautiful couple – and home – to photograph!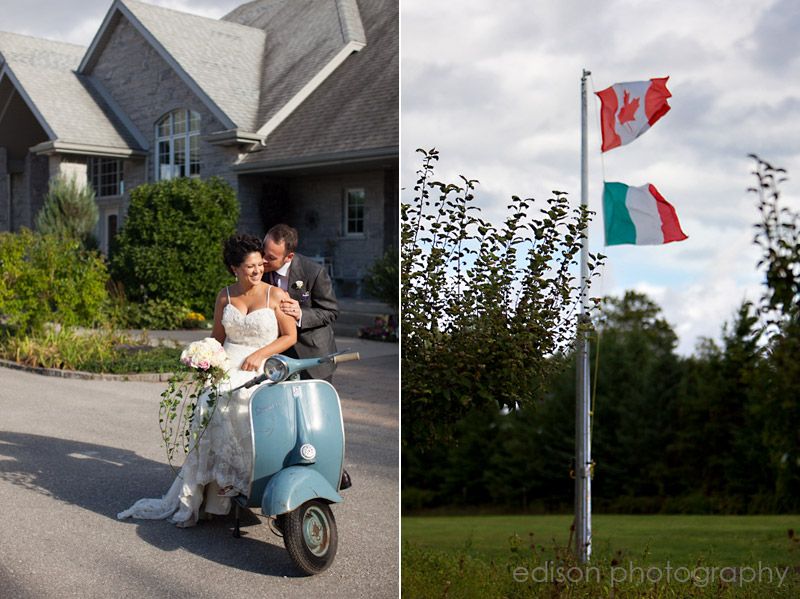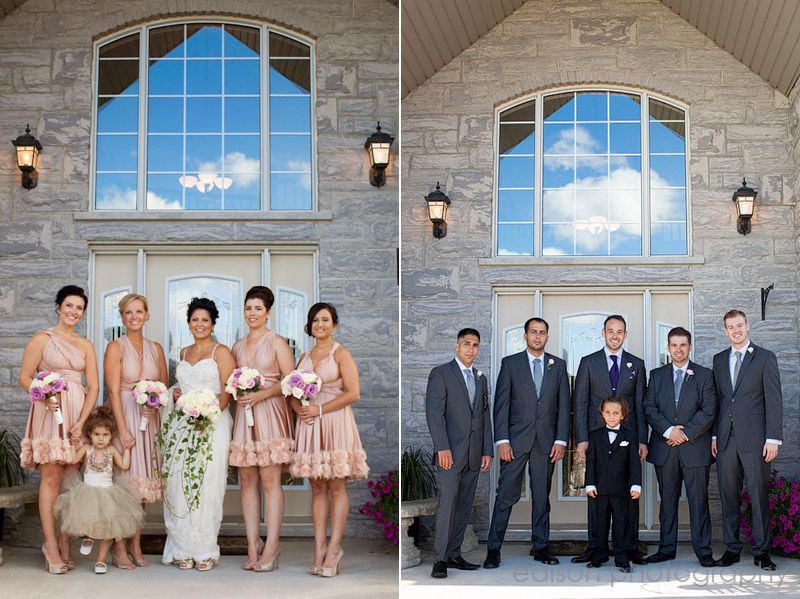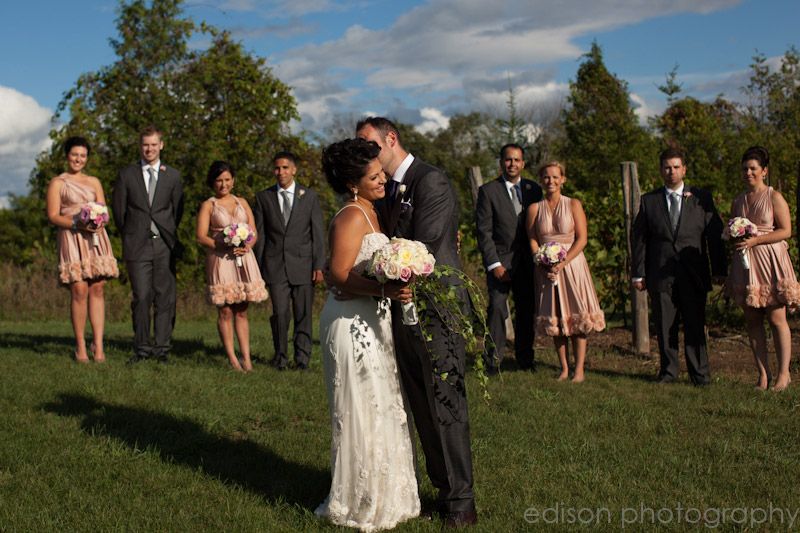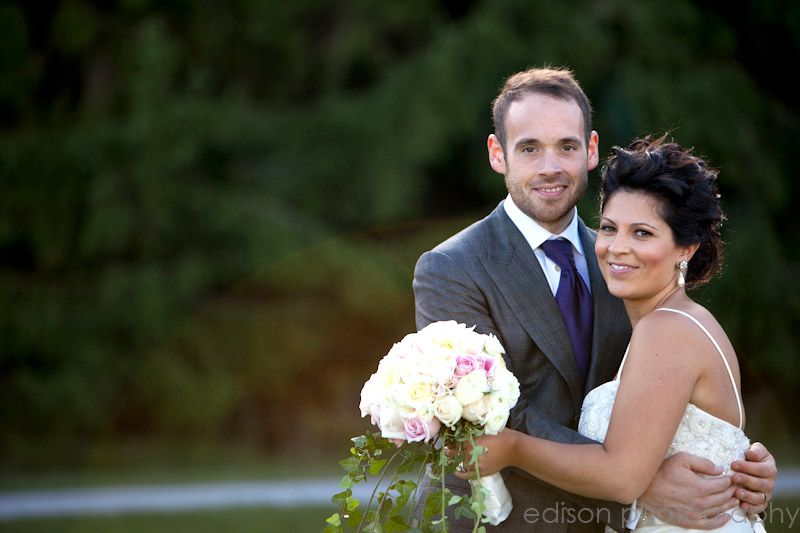 Love this vineyard in the backyard….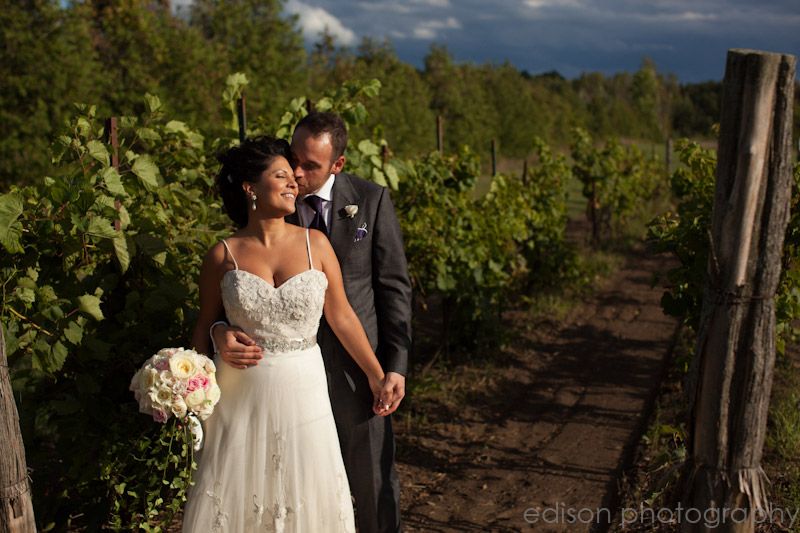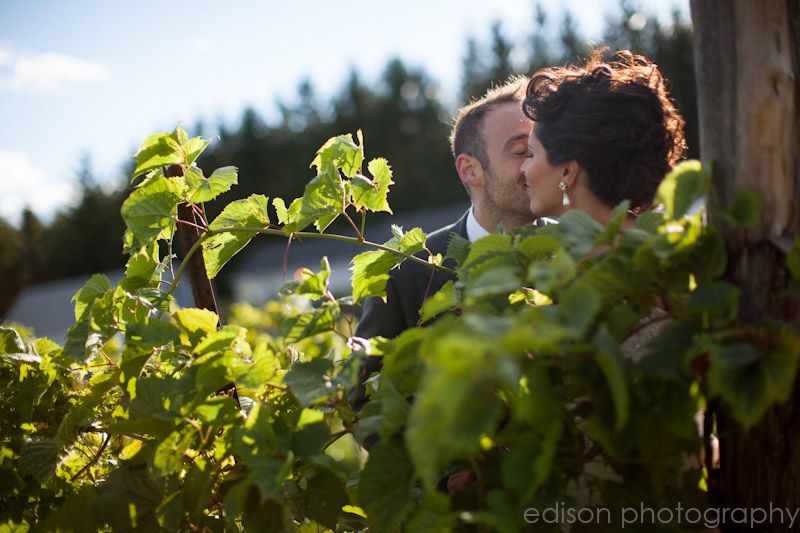 We were snapping photos of the rings on the grapes, and I was hoping one of the bees would land on the ring… with one image left on my memory card it landed and I snapped. yay!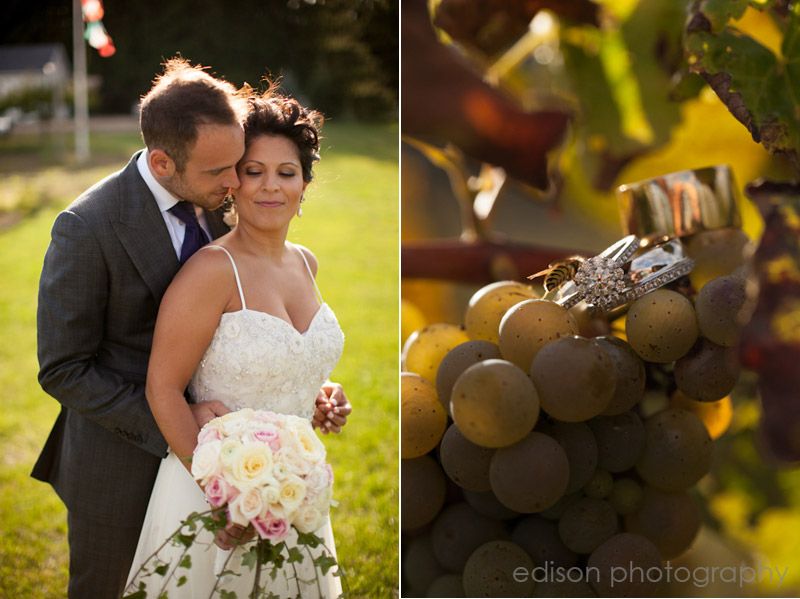 Adam and Livia really wanted time to enjoy the celebration – and so we did just a short portrait time so they could go enjoy their party! I loved this part of the cocktail time when Livia's Nonno sang in Italian to them. So sweet!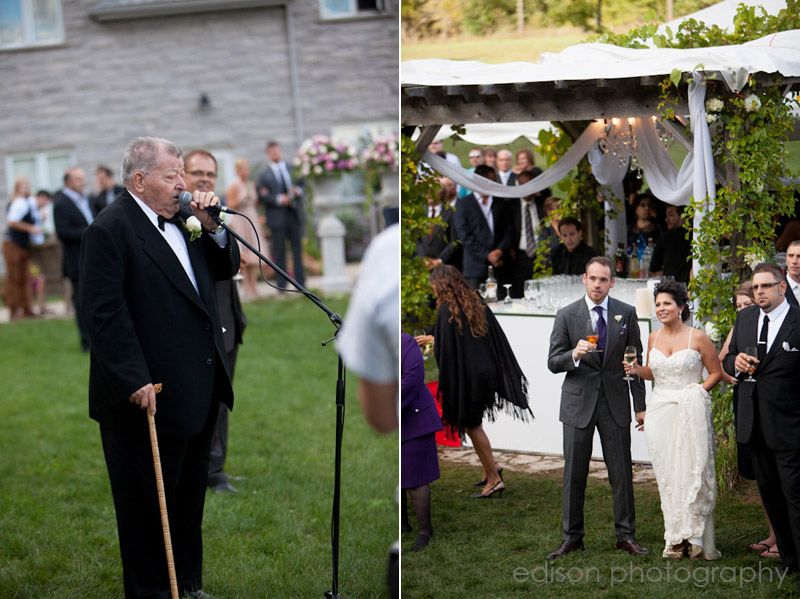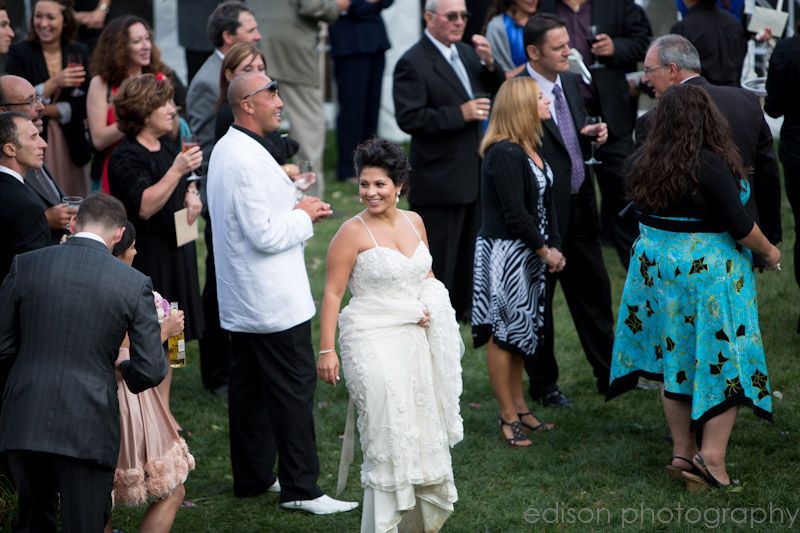 Eva couldn't find me at one point during the cocktails, then when she did find me I was photographing the flowergirl and ring bearer. She said she knew if she found the kids, she'd find me.
What can I say – I adore kids!
Loved the favour they had for their guests – a beautiful cheese board their wedding party handed out to everyone.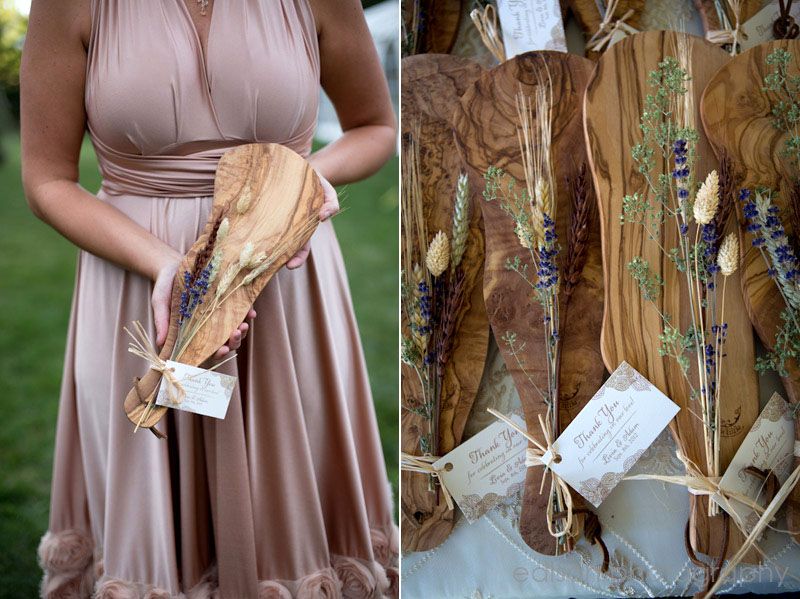 The reception decor was so beautiful… here's a taste! Livia did such an amazing job planning this wedding – loved her Tuscan Vineyard theme!
At the head table each cream-coloured chair was a different style – so homey feeling!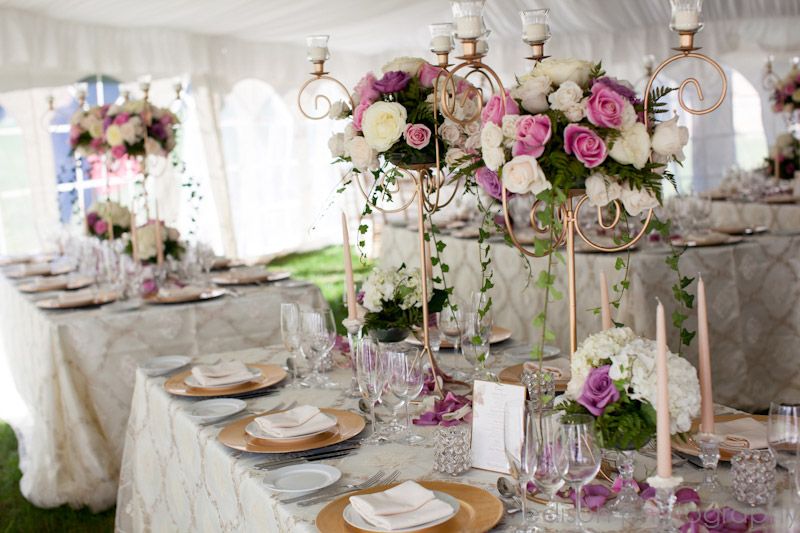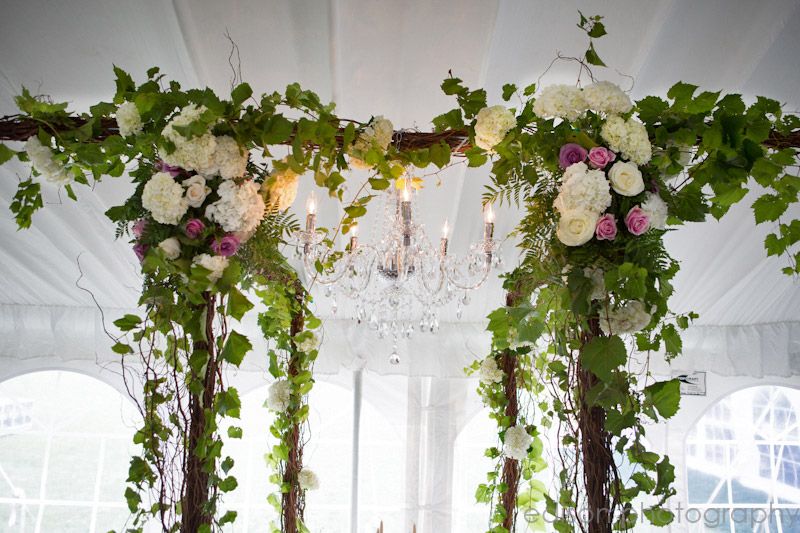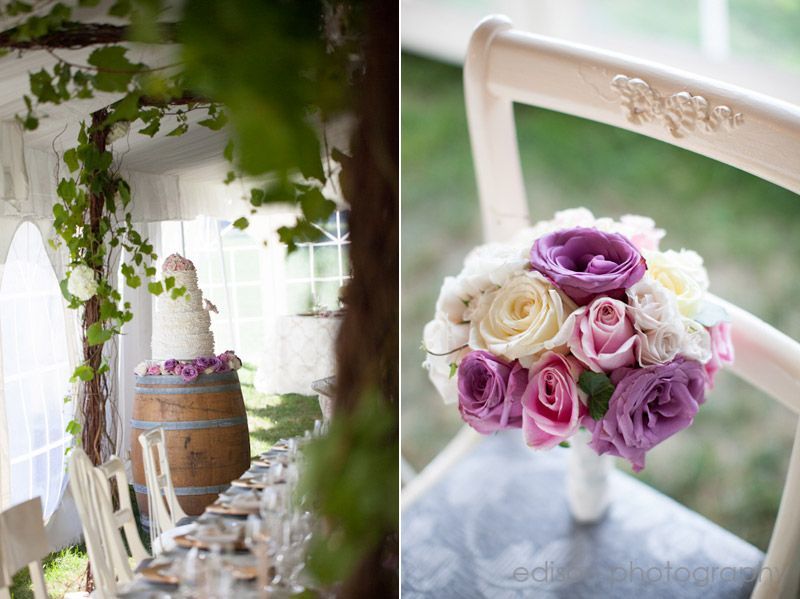 Love this cake from Wellington cakes so much! And you could just smell it when you were anywhere near it – mmmmmm….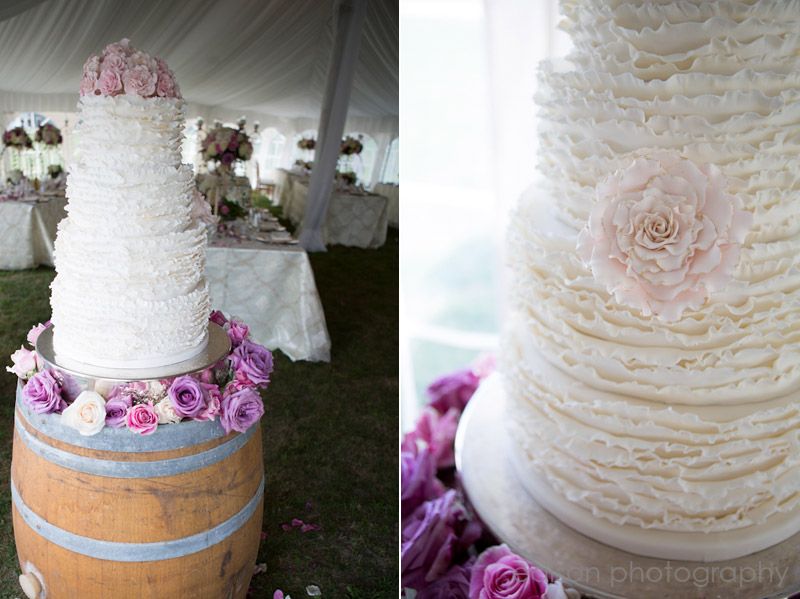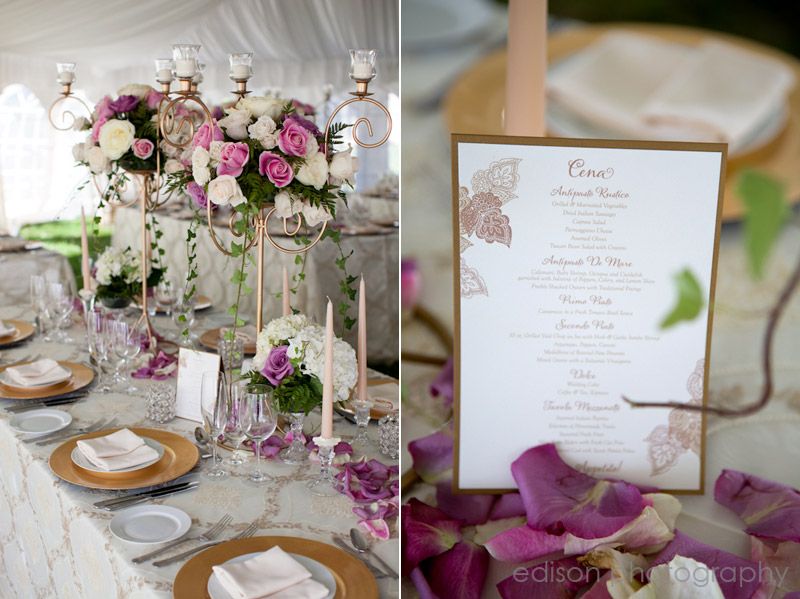 Adam and Livia came in and did their first dance right away – and then all their guests joined in. Throughout the dinner courses of the reception, the band would get people up and dancing. Such a fun atmosphere!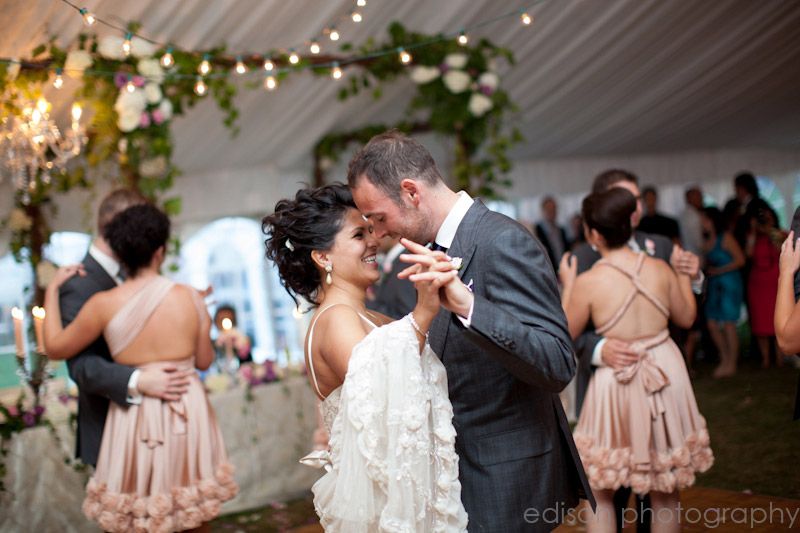 The New Image band was so good – switching between amazing cover songs and Italian ballads. So fun!
Apparently – not everyone liked the music.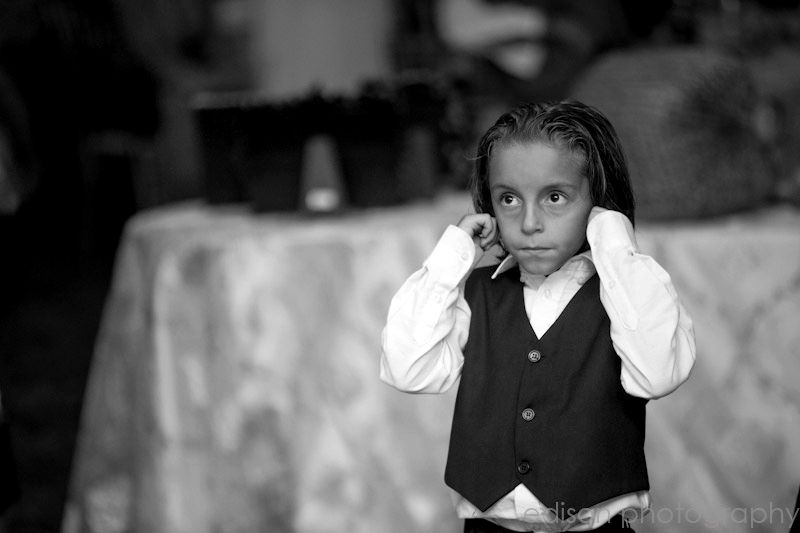 When I left the party was still going strong! Such a fun day!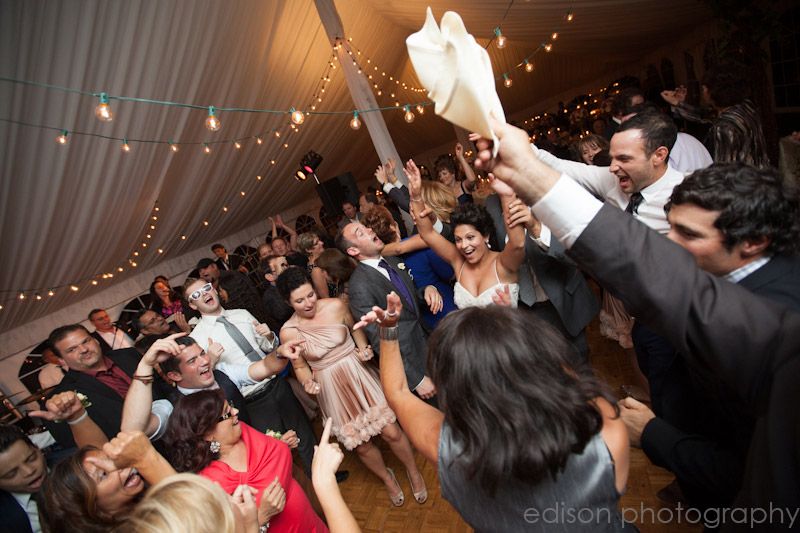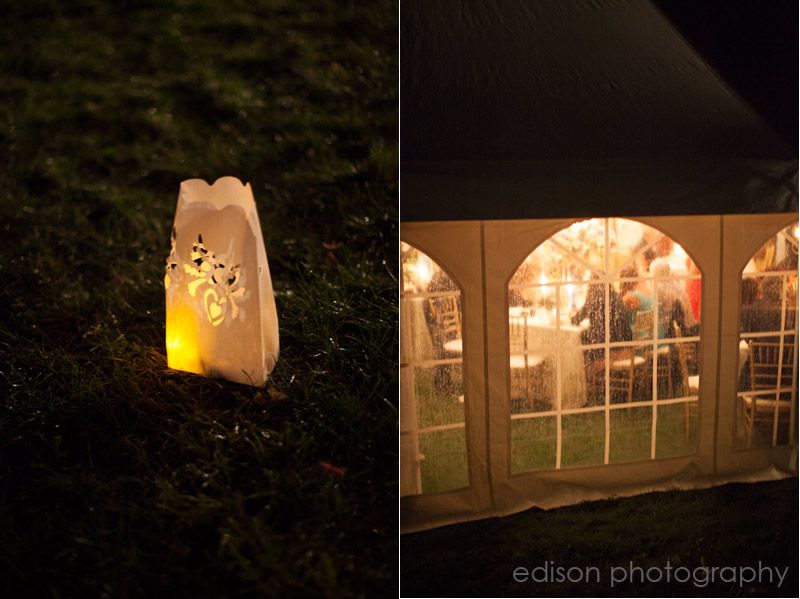 Celebrating life and love,
Krista