As I mentioned when I posted Kris and Sarah's maternity photos, last week I had the honour of documenting the birth of their son.
Now, I have never photographed a birth and the only two births I've witnessed – I've been the one giving birth. I didn't know what to expect. And it was a home birth – again, something I had never experienced. But I love photographing life moments and new experiences. I was honoured when tehy asked me.
Not knowing when the baby would decide to come I was worried that perhaps the arrival would happen and then I'd be scrambling for child care (as it's summer holidays and my girls are home) or that I'd be out at a wedding or something and unable to go to the birth. It couldn't have worked out better on my end! My kids were at a sleepover when I got the text – and Mark and I had a chance to have a nice dinner the two of us and enjoy a movie together before I headed over.
If you don't know Kris and Sarah – you're really missing out. They are two of the most genuine, loving people. When Sarah would have a contraction, Kris was right there to hold her tight. As the contractions started to finish Sarah would often grab Kris and kiss his face saying "I love you so much!" Not the screaming, crazy woman you stereotypically hear of (although that'd be fun to document too – ha ha). And when the contraction was done, Sarah would turn to us – her mom, her doula Teri, the two midwives and myself, and ask if we needed any refreshments or coffee or…. seriously? You're having a baby! Let us wait on you!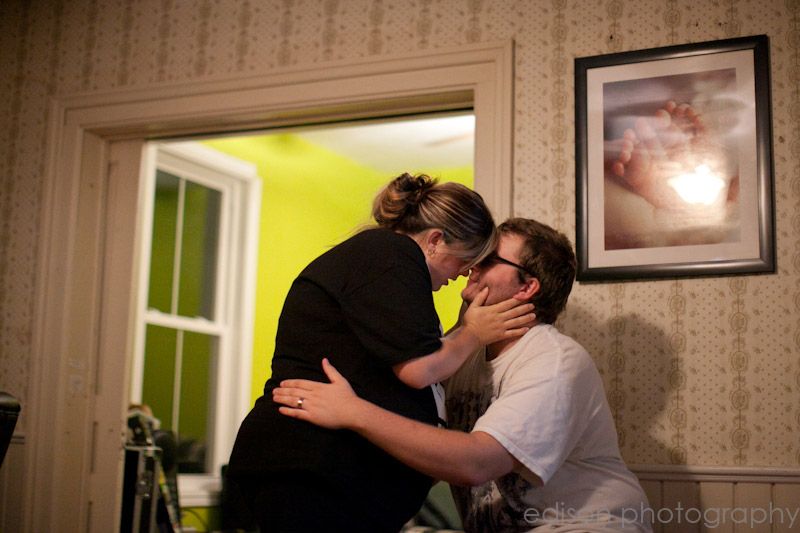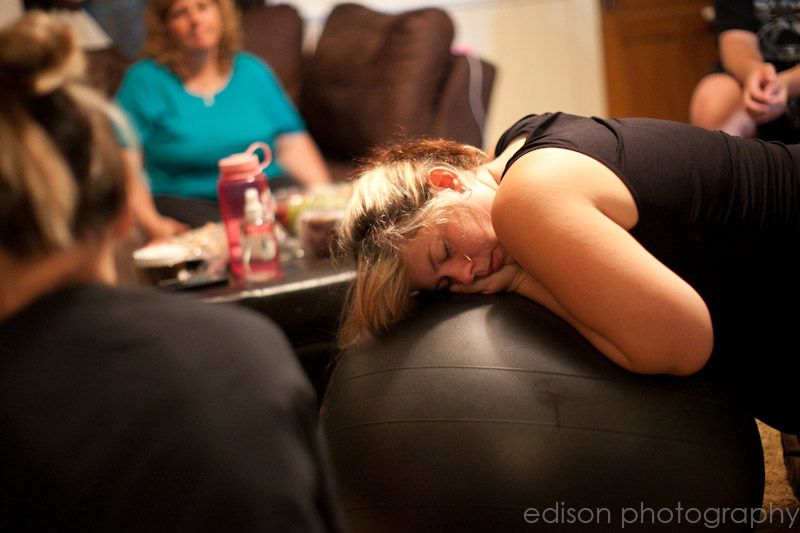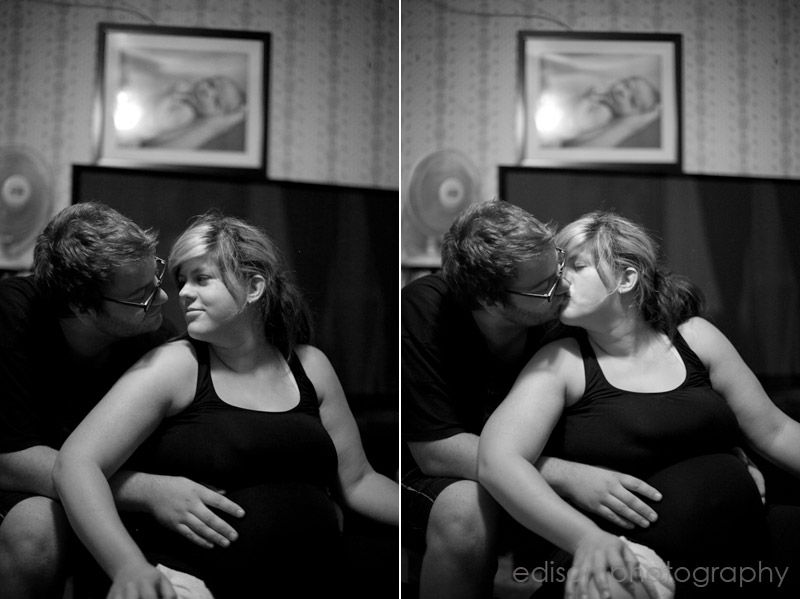 I loved this moment below. SOmeone said to Sarah something along the lines of "you're baby is coming tonight". And she started to bawl. "I get to meet my baby! I get to hold them! I can't wait to meet my baby…." Beautiful.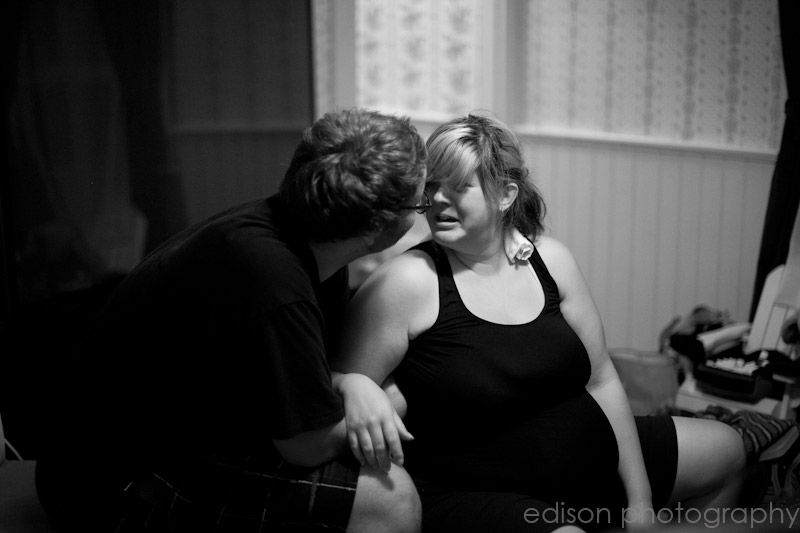 Sarah went up to the tub to help her body relax. (I should mention their 17month old daughter slept through the entire birth!) I stayed back to give her privacy – but suddenly we heard "it's coming" and me and her mom ran upstairs! ABout two minutes later this beautiful baby boy arrived on the scene.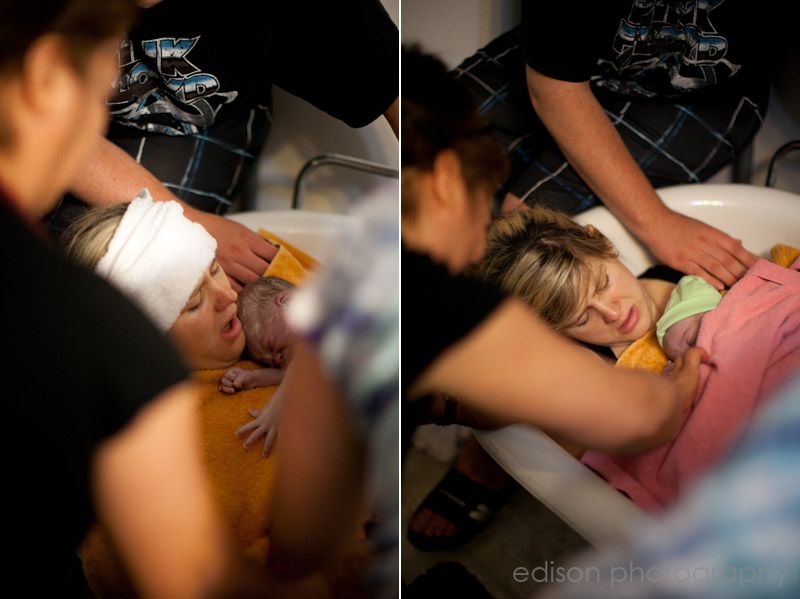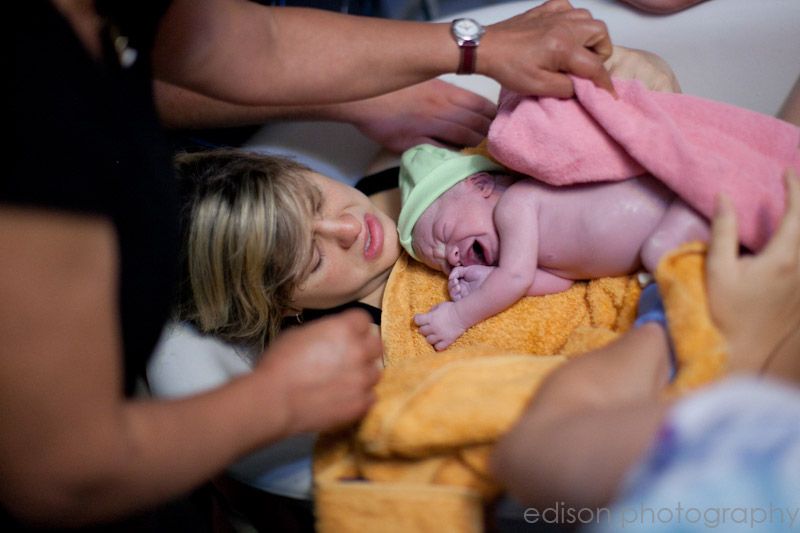 As soon as Sarah saw the baby, her reaction moved us all to tears. Between kissing Kris and the baby she was crying "I love you so much! Desmond William you're here! I love you! I love you!"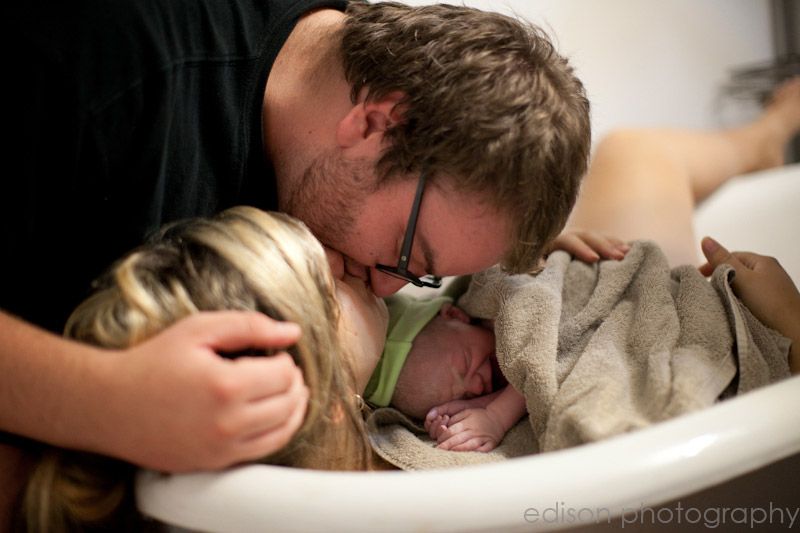 And Kris was in his glory just beaming at his son.
What a perfect boy – weighing in at 7lb 12oz and so gorgeous!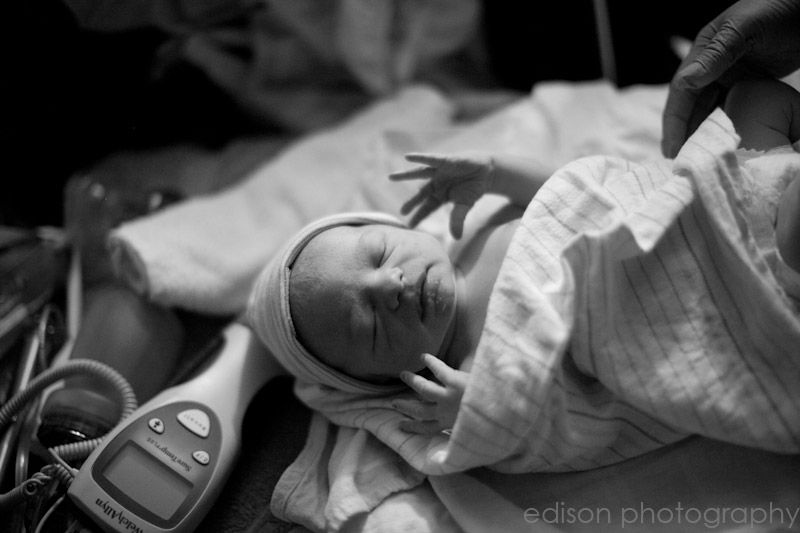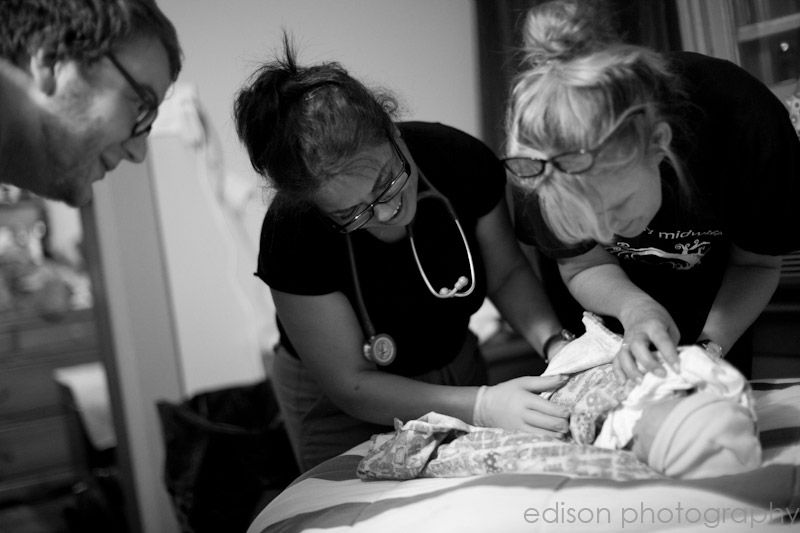 One of the best jobs is given to the dad – calling family to share the news!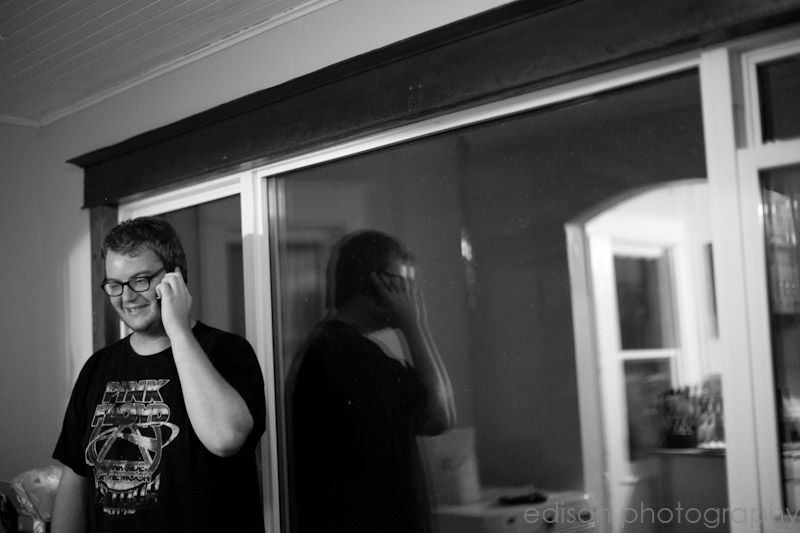 Sarah's mom is smitten too I think!
This is going to be one adored little boy!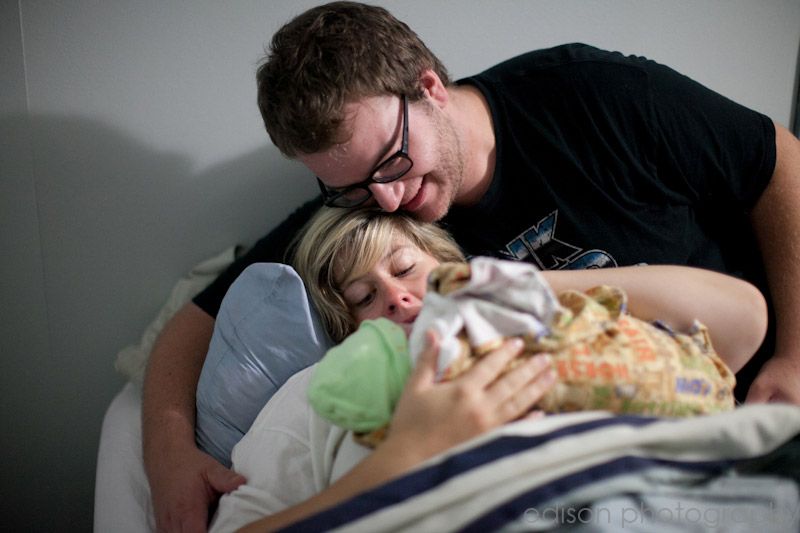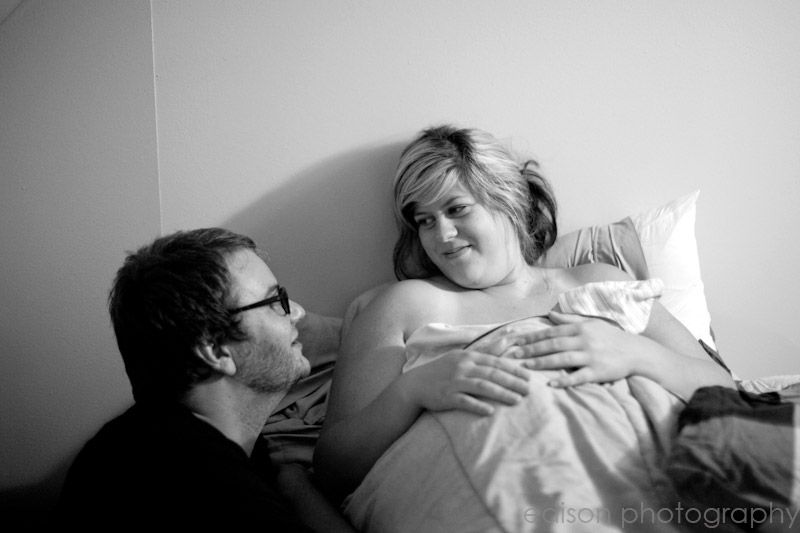 Desmond – you are loved!
Celebrating LIFE and love,
Krista