I adore love stories that span the globe. I find it so interesting that two people from opposite ends of the world can meet – and find their soul mate. Beautiful. Rob is from here in Ontario. Claire is from Australia. But seeing them together – you know it was absolutely meant to be. Rob's big laugh paired with Claire's quiet demeanor is a perfect match! Not to mention their shared love of the outdoors, board games and zest for life!
It was fun to have a former bride of mine – who has since become a photographer – second shooting for me. Lexie did a great job capturing Rob getting ready here before the ceremony.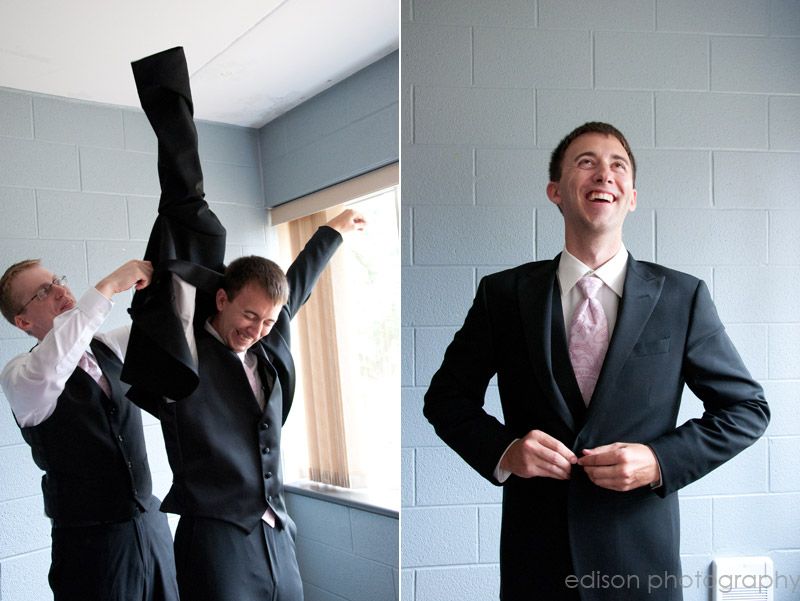 Rob got his super cool wedding band in Huntsville when we met there for their engagement session. Love it!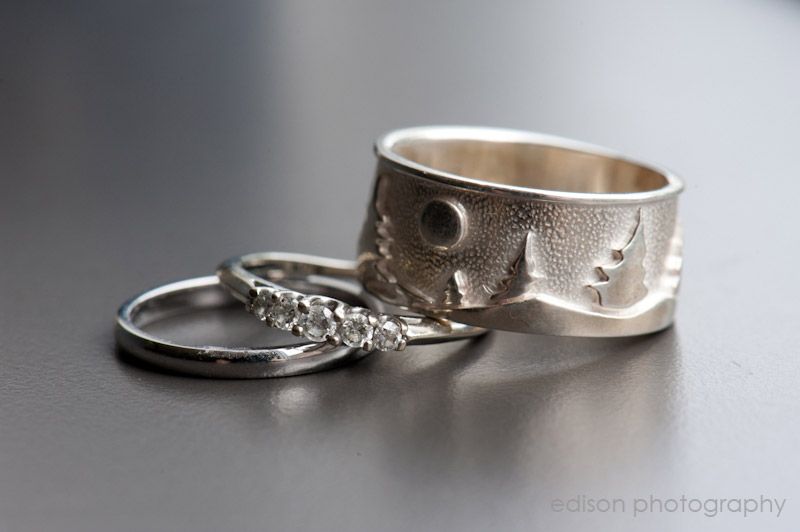 When Claire mentioned she got her wedding dress on etsy – I knew it would be unique and beautiful. I wasn't disappointed!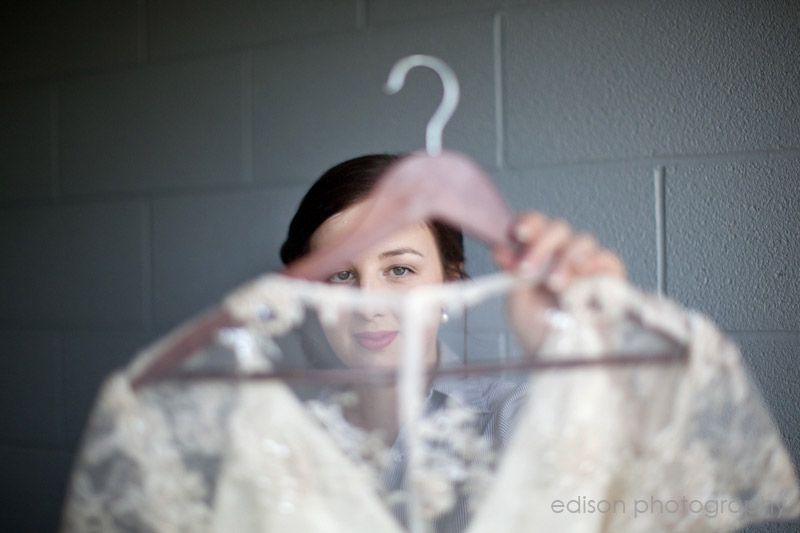 Claire's dress was made by Rowan Joy – and was stunning and perfect for Claire!
Claire's two sisters form Australia and her good friend from Germany all flew in for her Big Day! They got their bridesmaid dresses and shoes from one of Claire's favourite stores in Australia when she was home for a visit.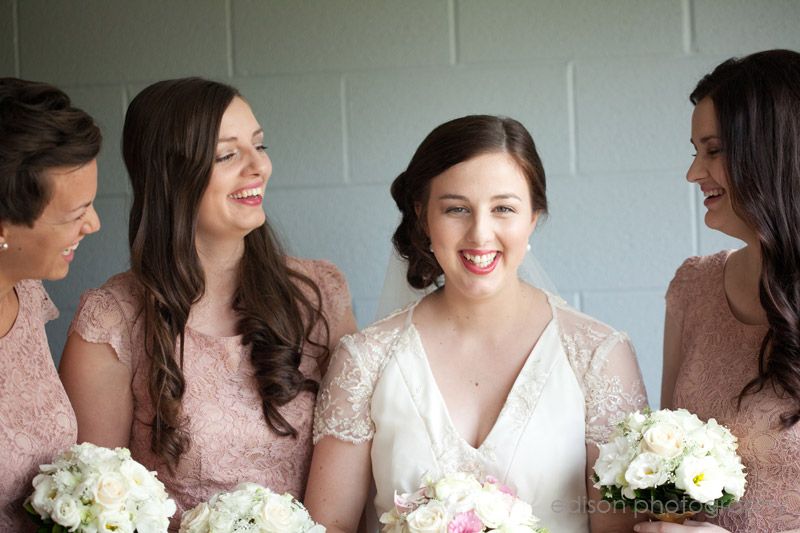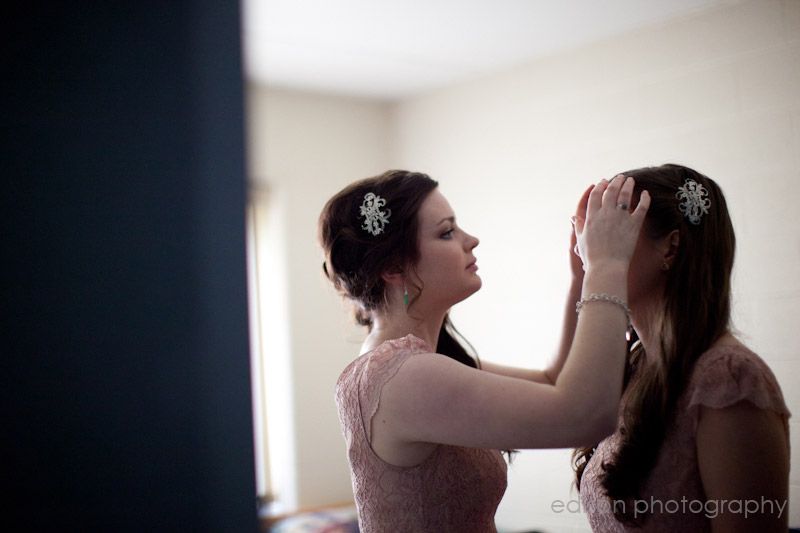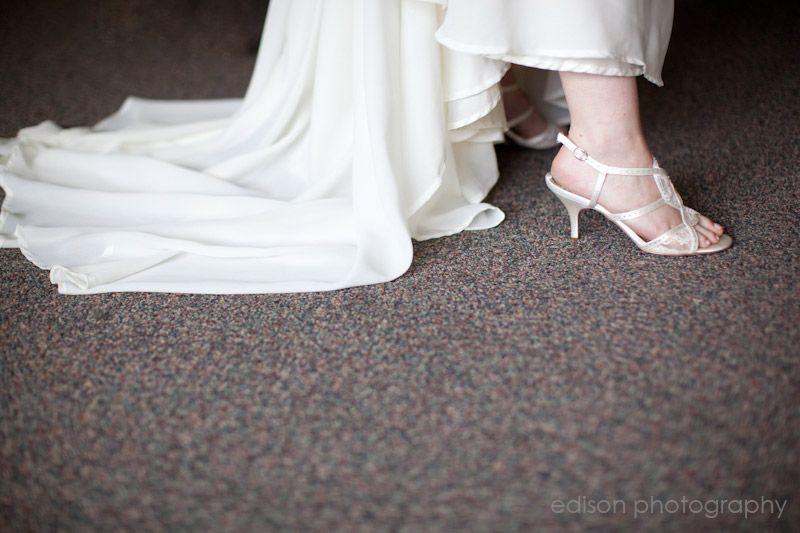 Claire – you. are. gorgeous!!!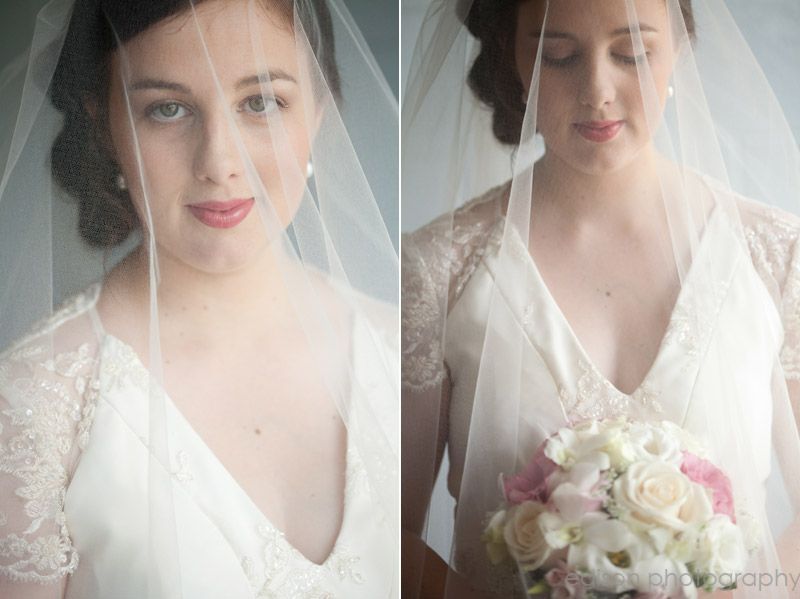 Claire was so calm but as it got close to the ceremony – she just wanted to go and not wait anymore! I can remember that same excitement – not wanting to wait for my "Cue" to enter – but just wanting to get married!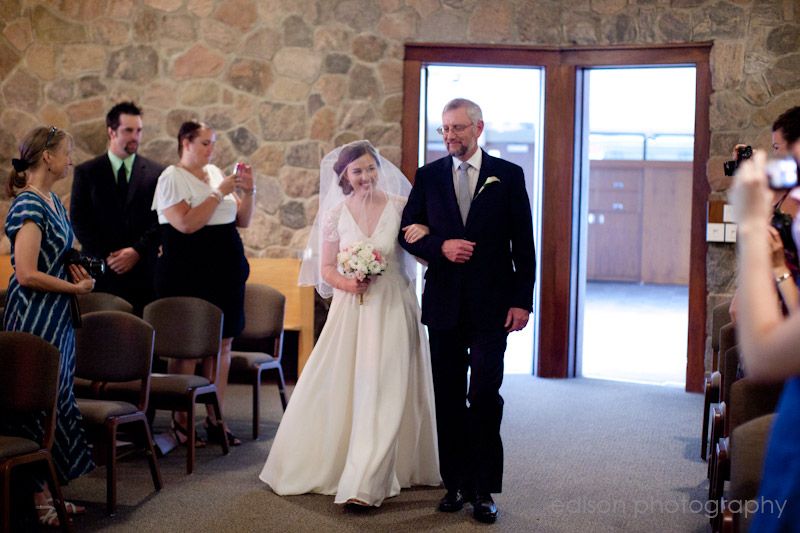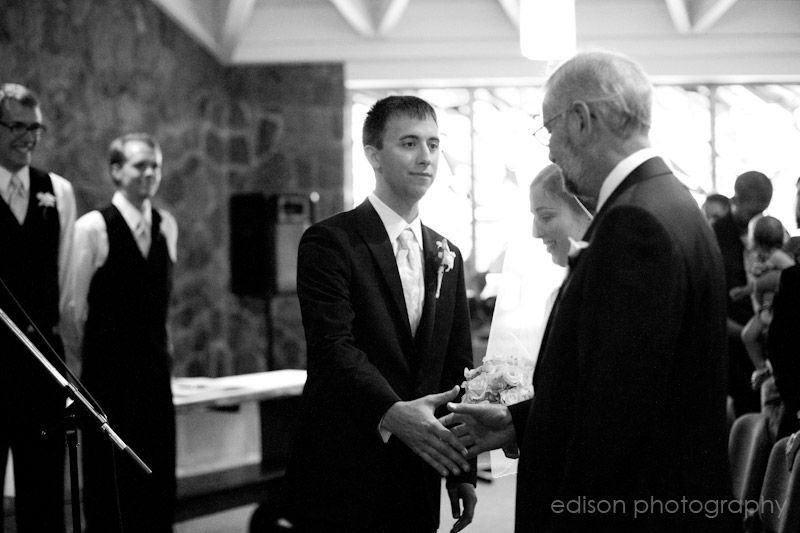 I think I mentioned earlier Rob's big laugh and Claire's quiet demeanor… these next two images display just that.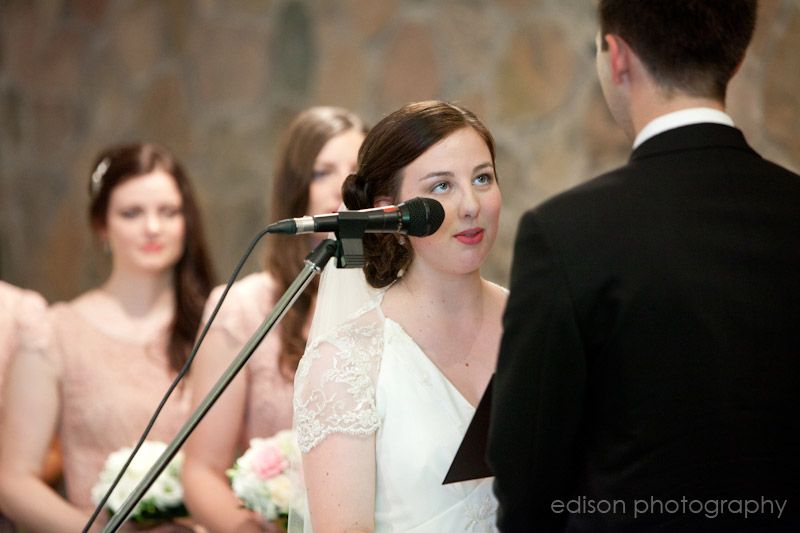 Married!!!!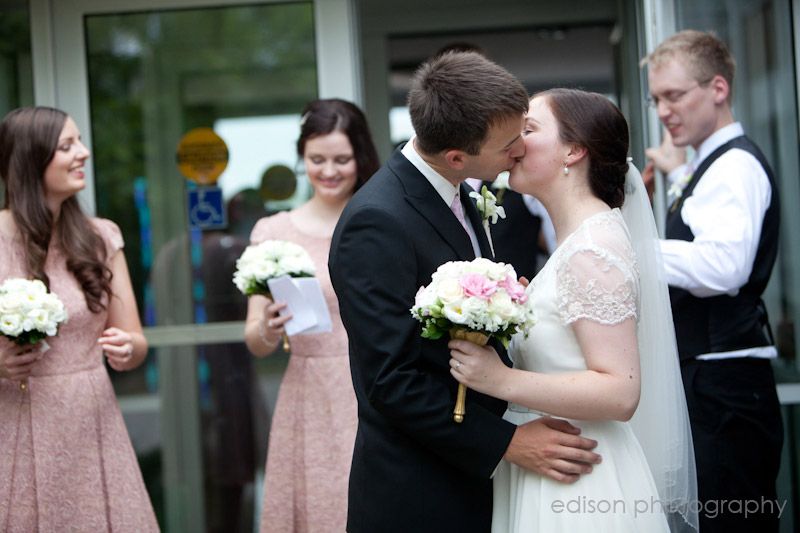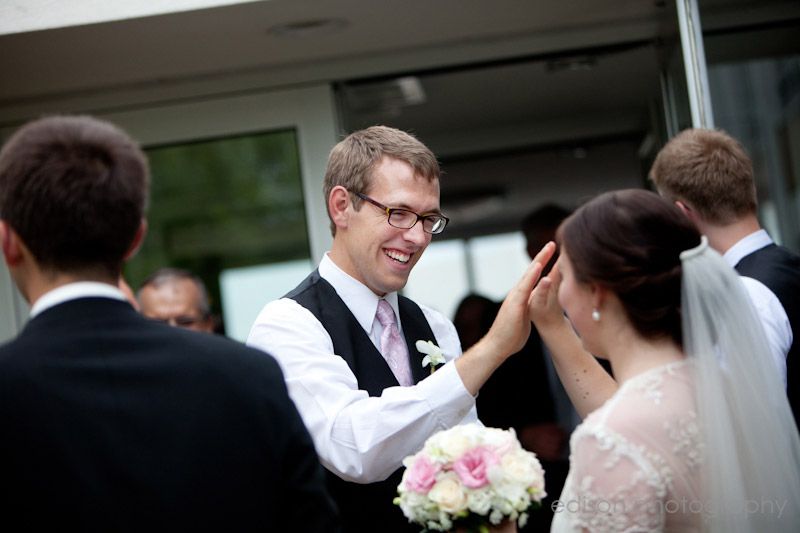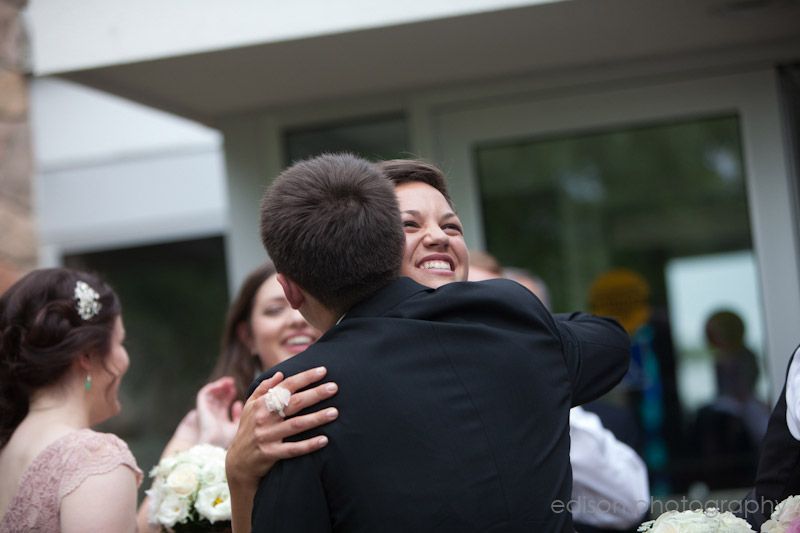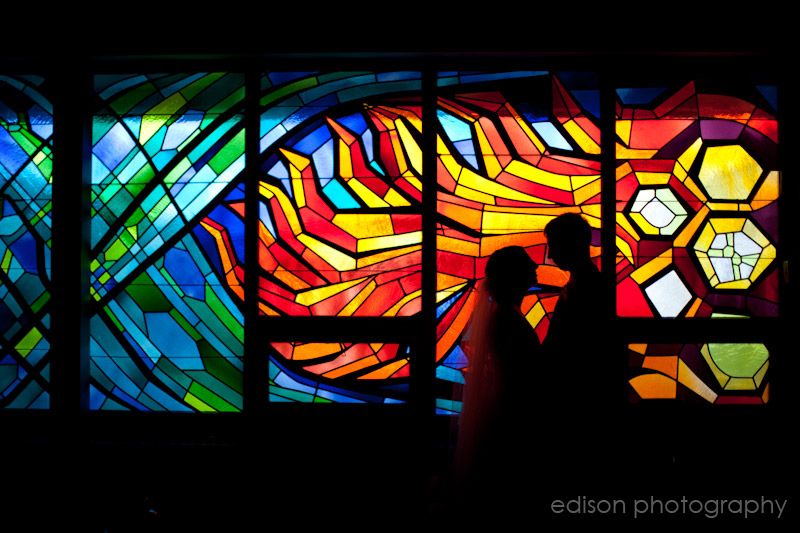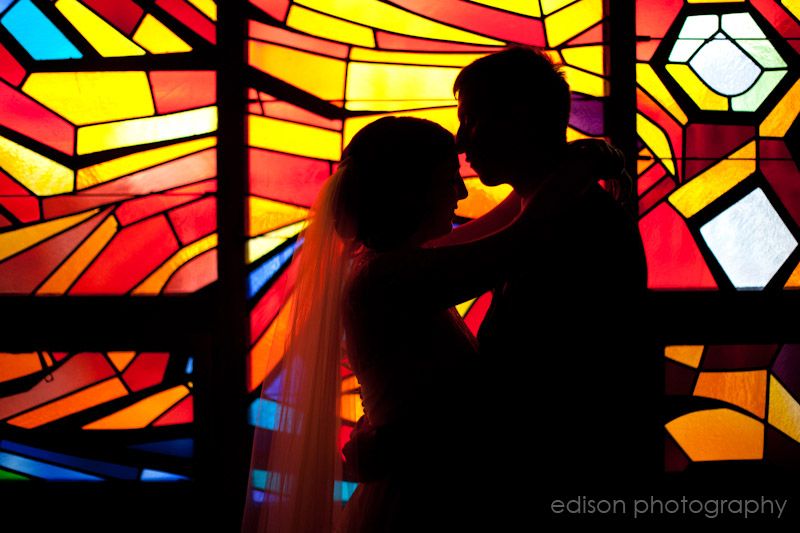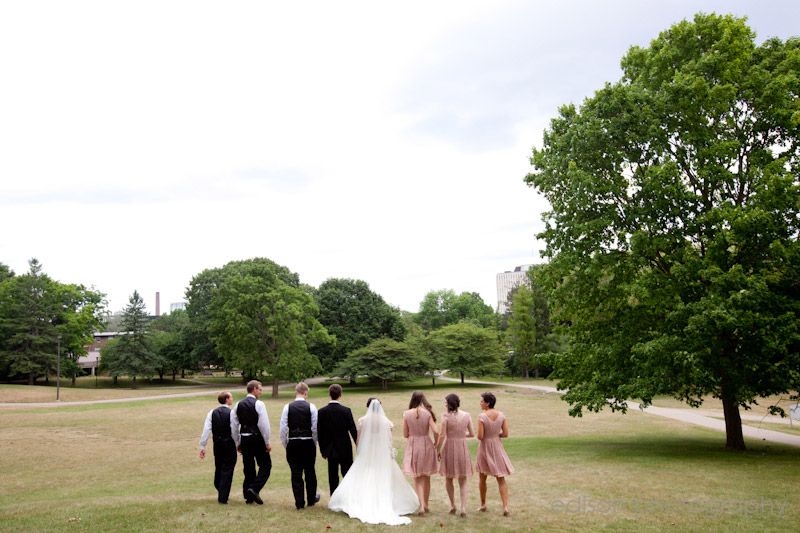 It's always fun seeing Canada through new eyes – and loved the Australian's excitement over the chipmunks and such!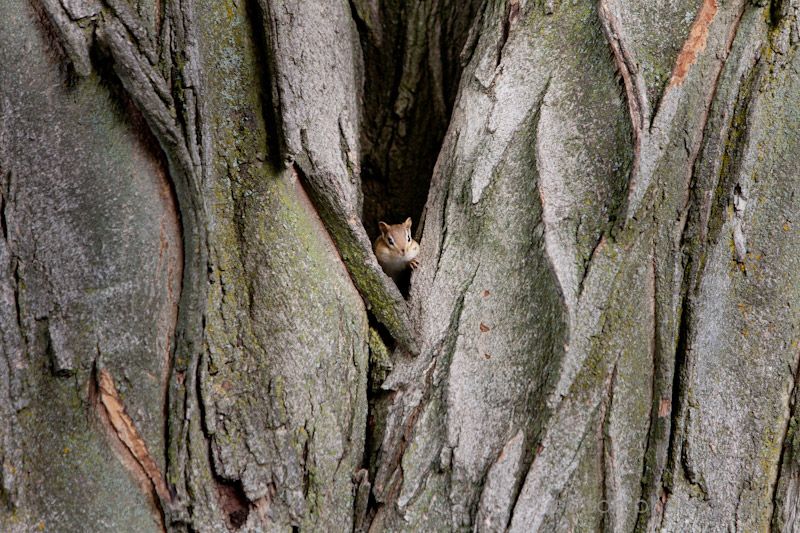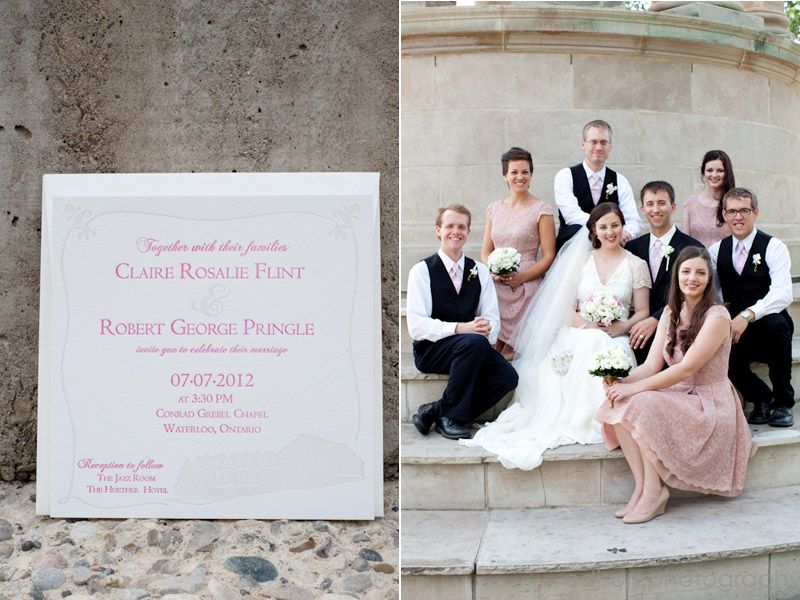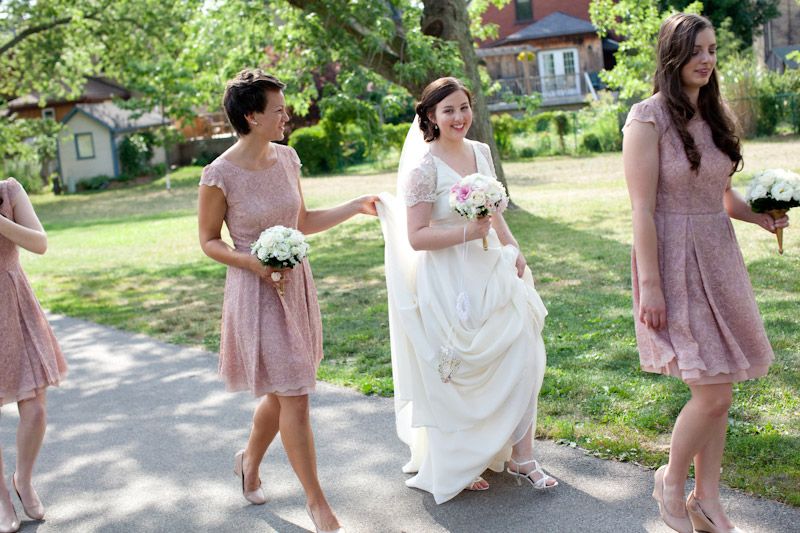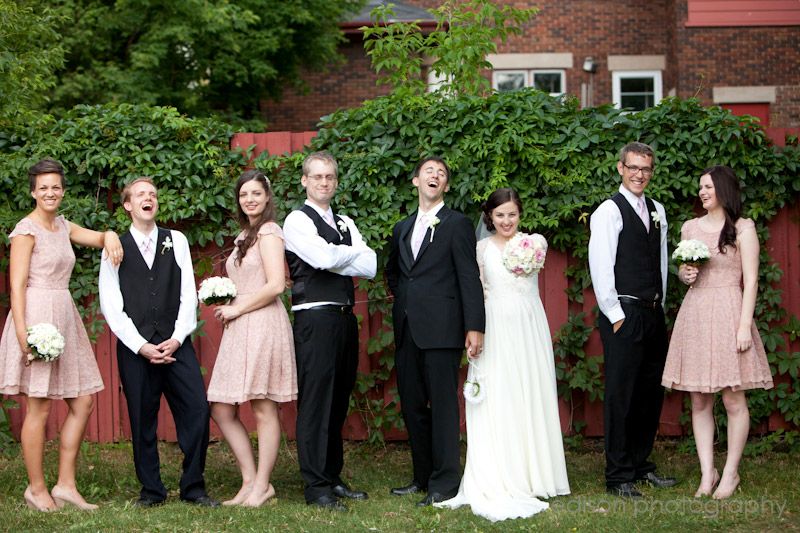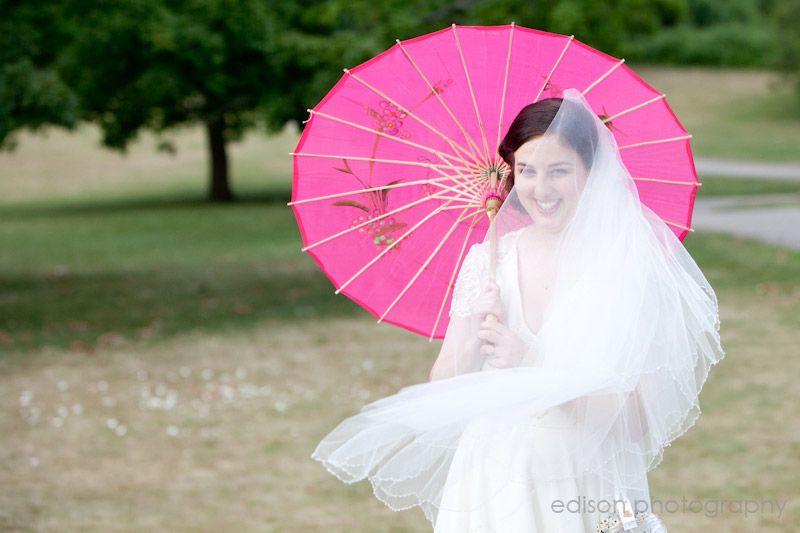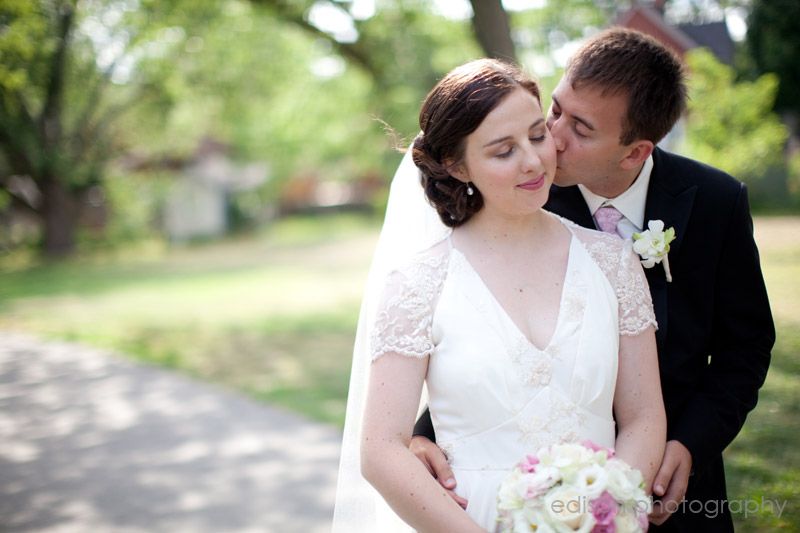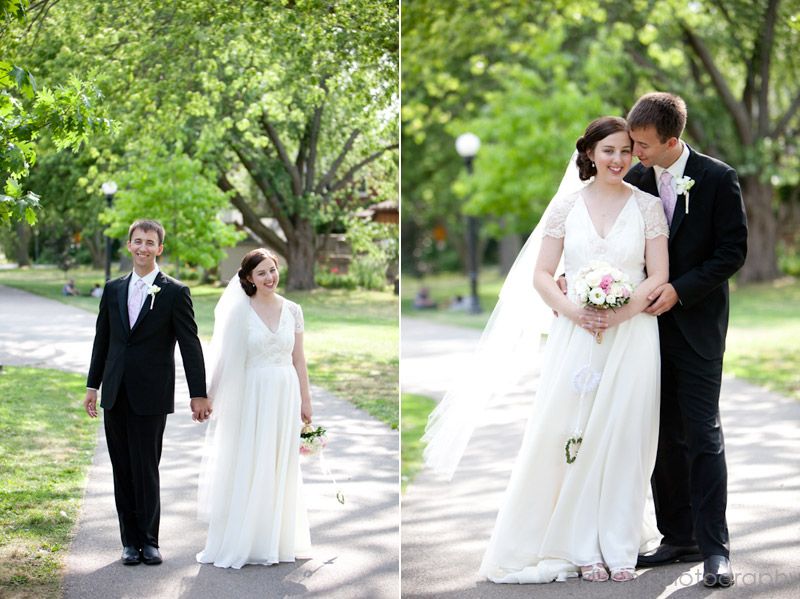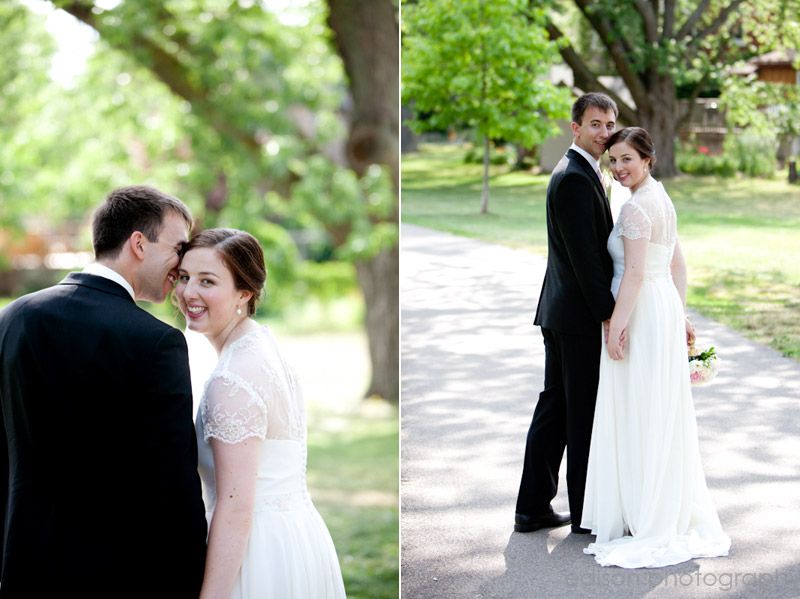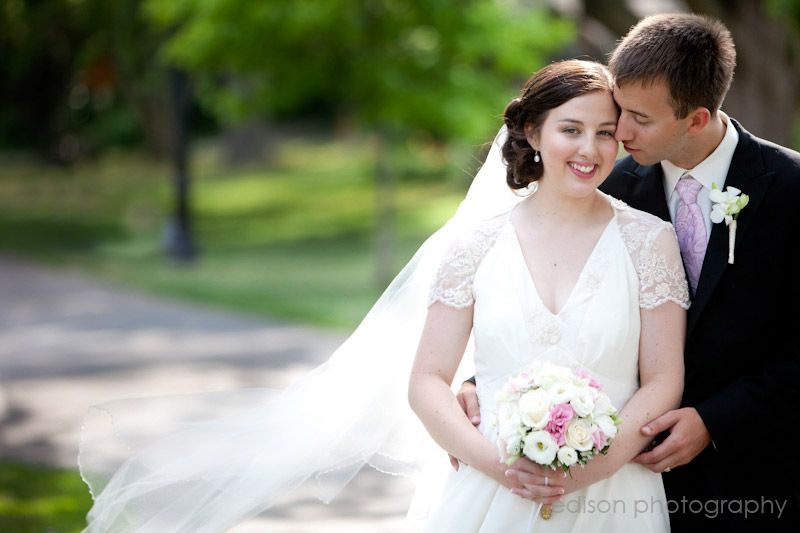 The Huether Hotel's jazz room was a great spot for the reception. Loved the ambience!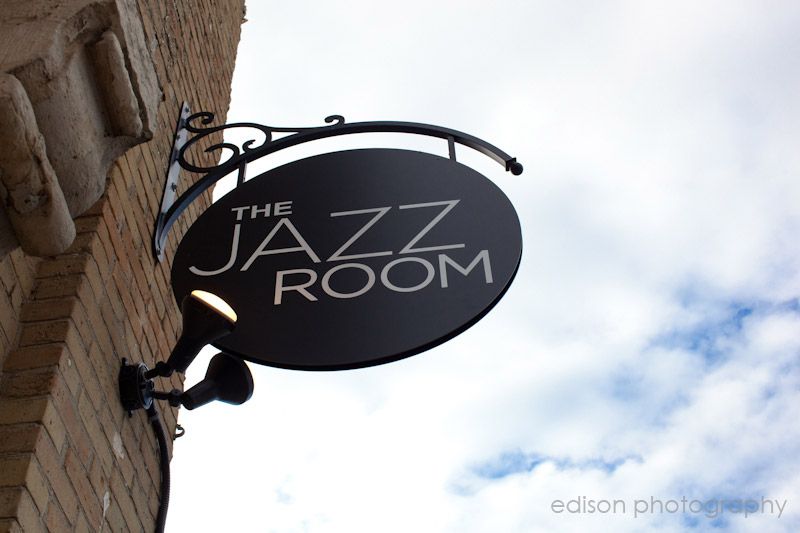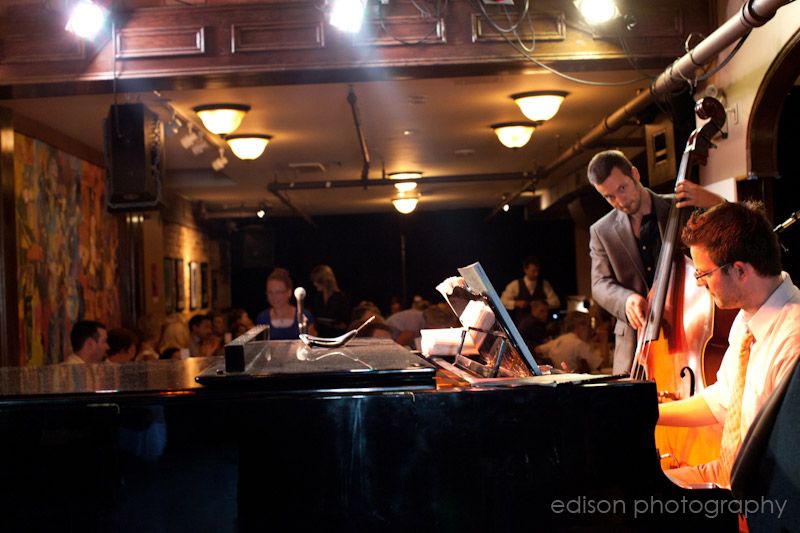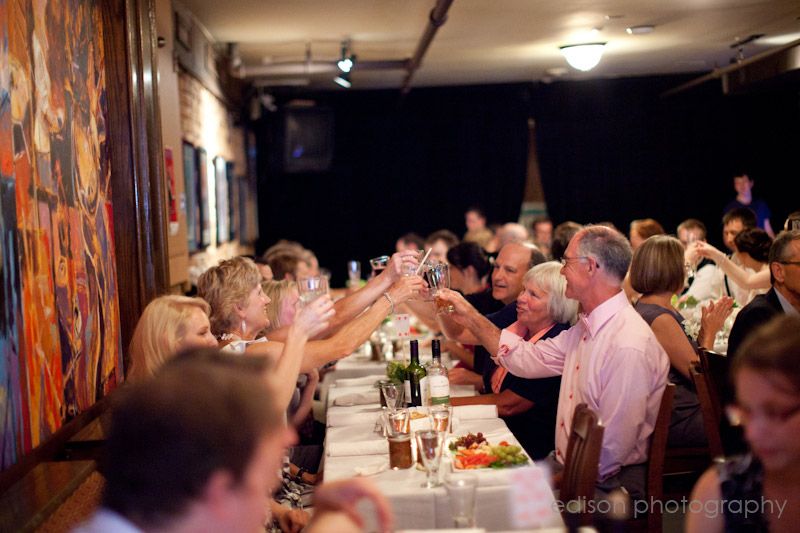 Guests wrote a message to the couple on the backs of puzzle pieces…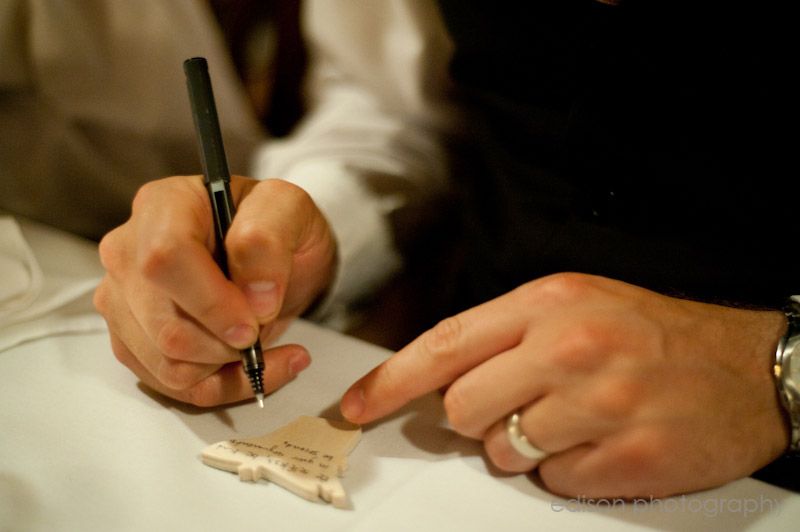 And made Scrabble words to get them to kiss. They could earn more Scrabble tiles by getting trivia questions about Rob and Claire correct.
The cake shows Rob and Claire holding their respective countries on the globe. And on the cake are flowers from their countries – the Ontraio trillium… and some flowers from Australia that I can't remember what they are!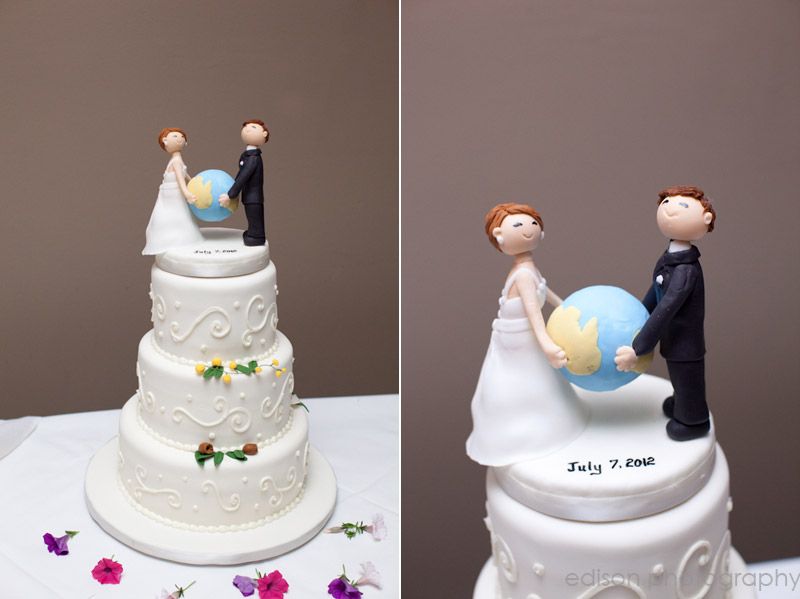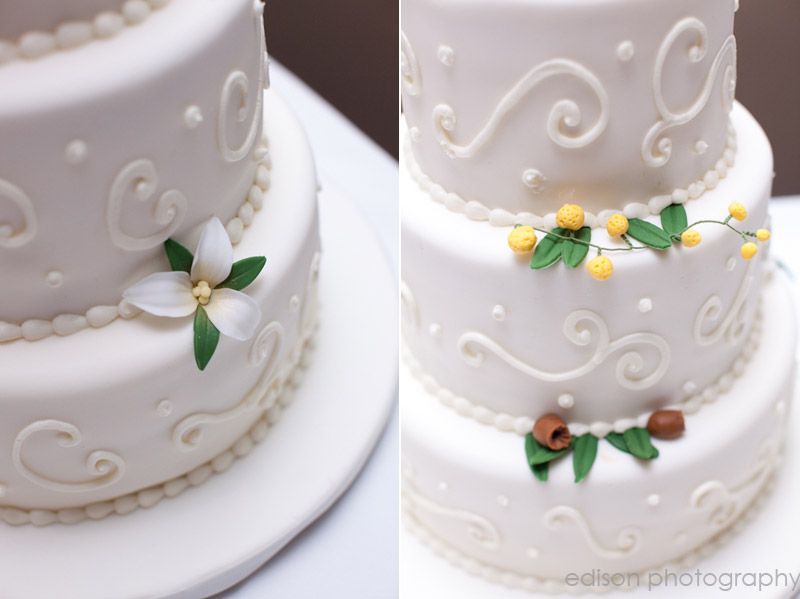 And the cutest forks ever.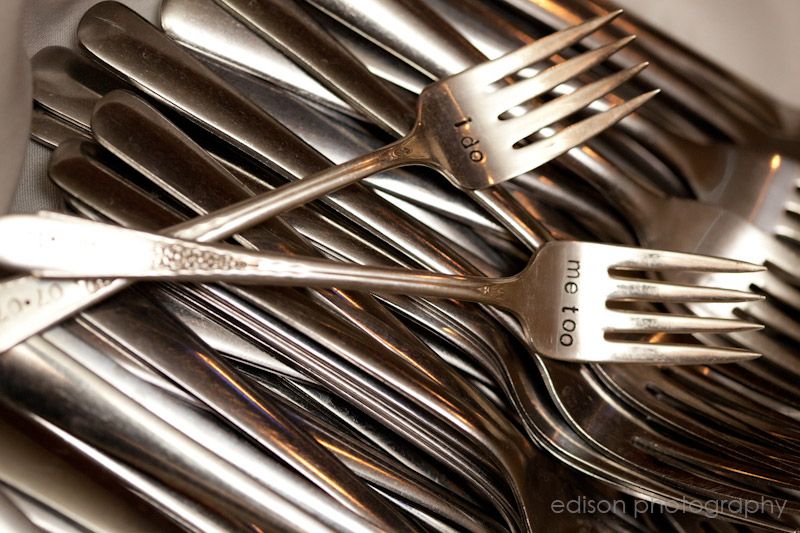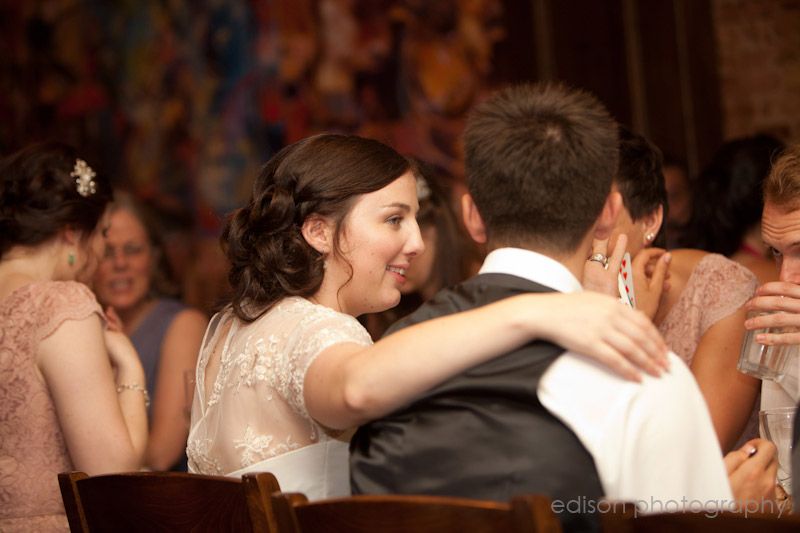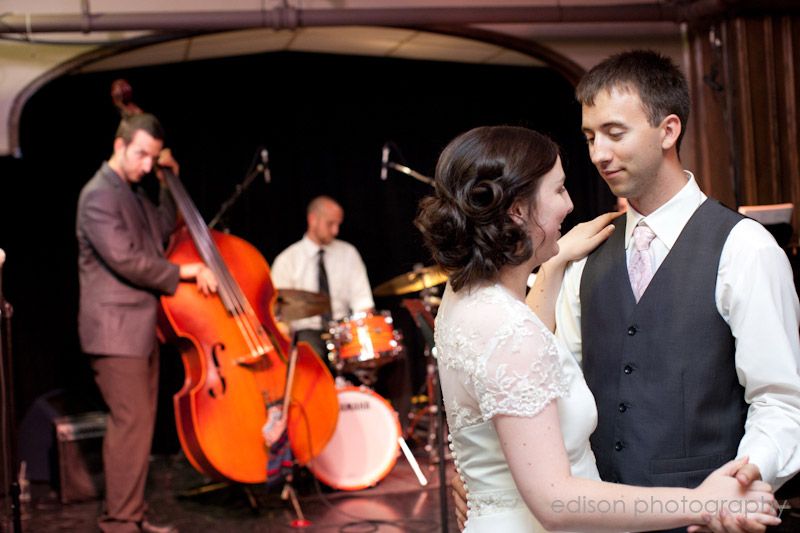 Celebrating life and love,
Krista