Yesterday we had a "fun" outing outside of Watoto and their work. We went on a safari! Two months ago I would never have dreamed I'd be in Africa right now on a safari!
Our guides all couldn't get over our luck… before we even got up to the park ranger we saw hyenas (I guess this is incredibly rare!) and a pair of lions. Amazing. It was such an incredible way to spend a morning – even if it meant getting up at 3am to be there for sunrise!
Hyenas on the prowl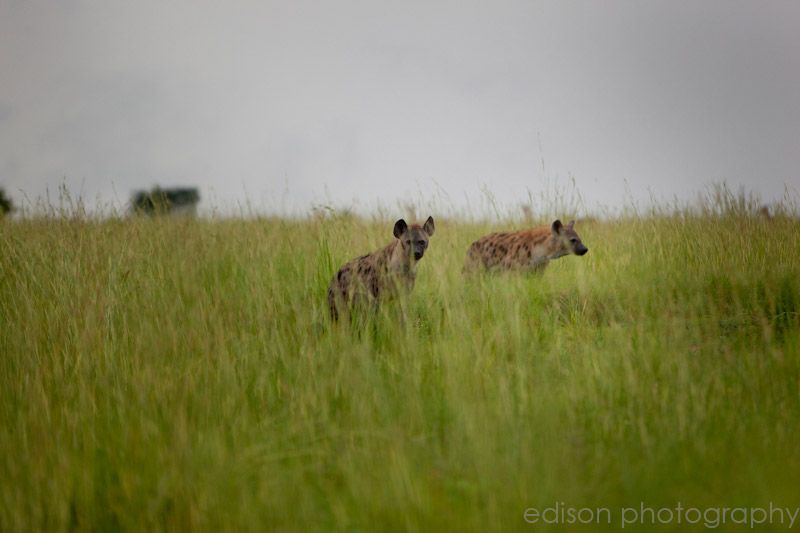 Good morning lions!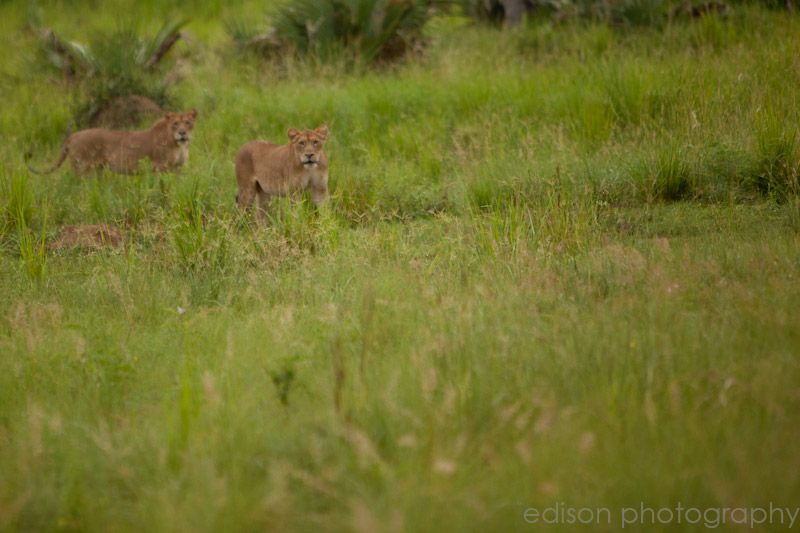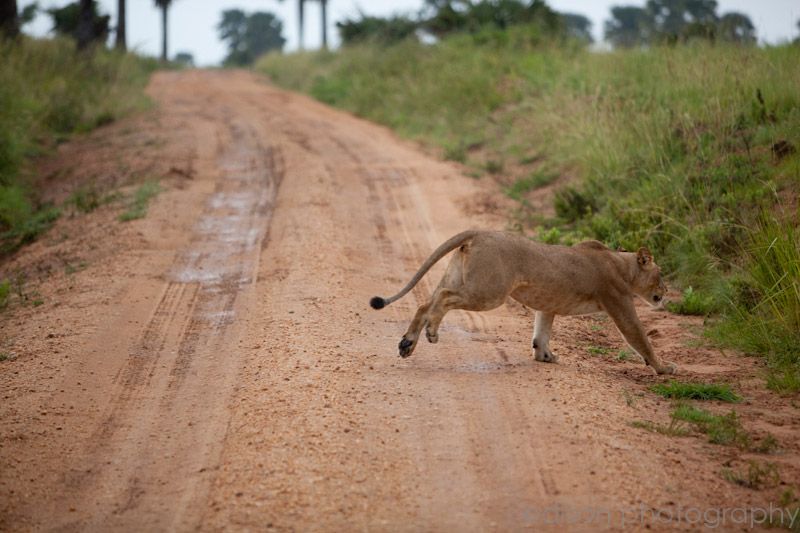 Notice the snake in it's mouth? Mmmmm breakfast!
Animals aren't very good at hide and seek – but they try as you'll see in these next two pics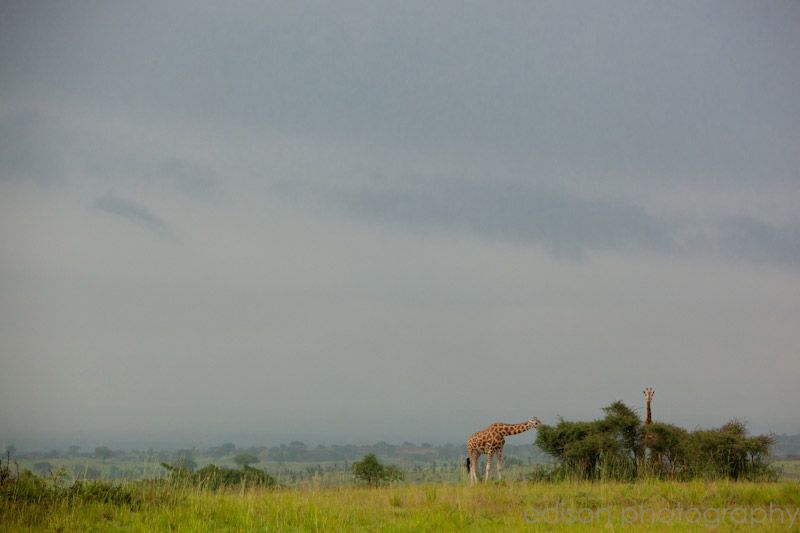 ANd just some animal fun – enjoy!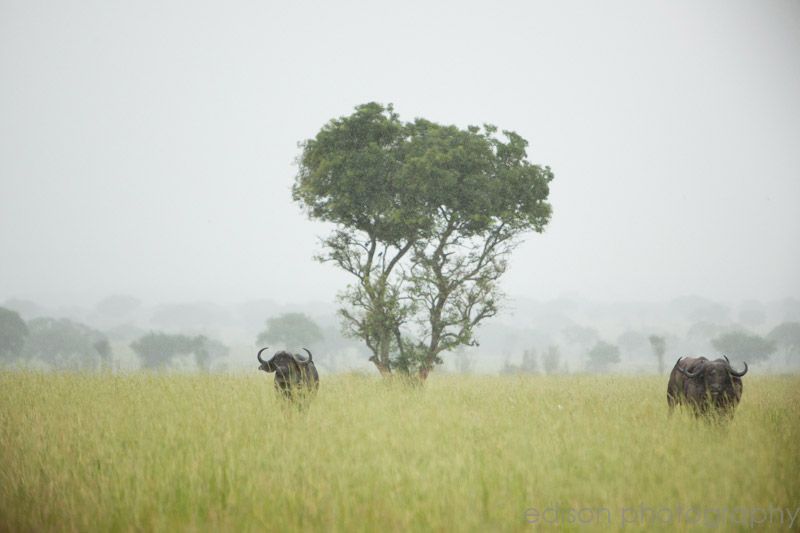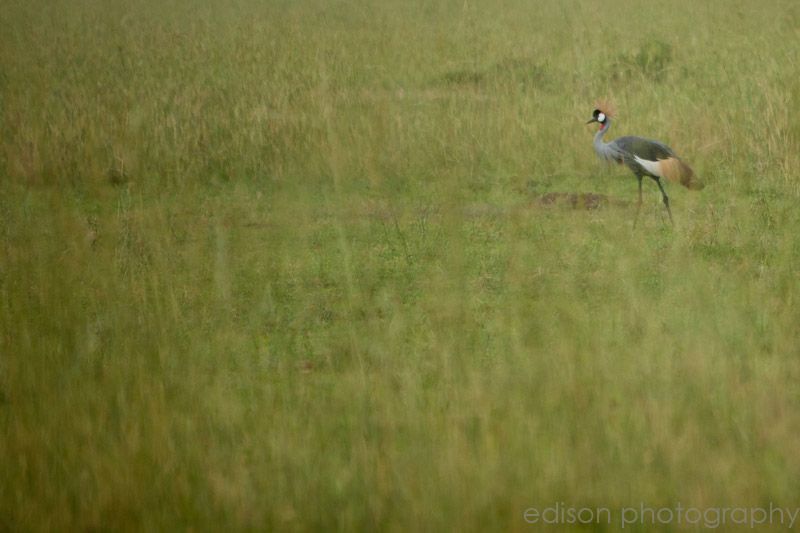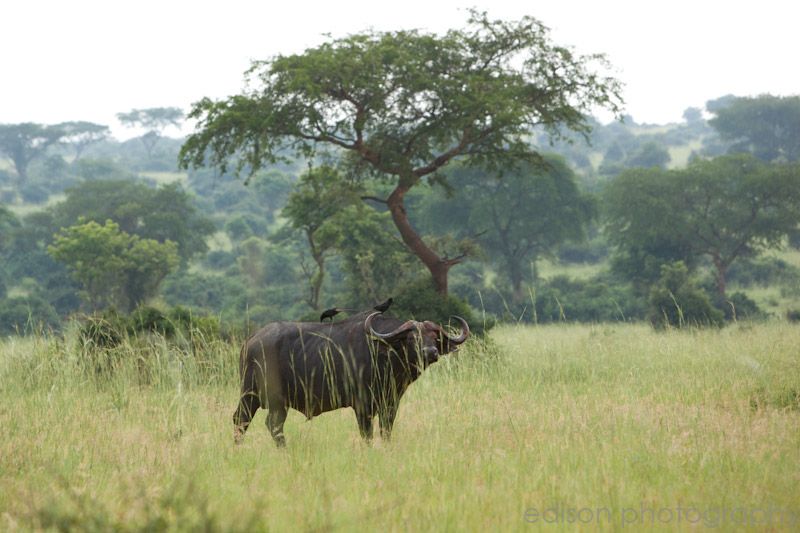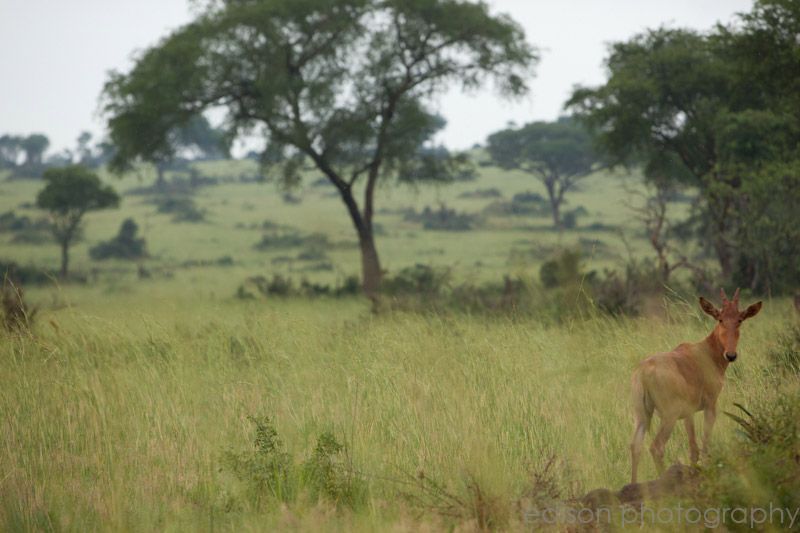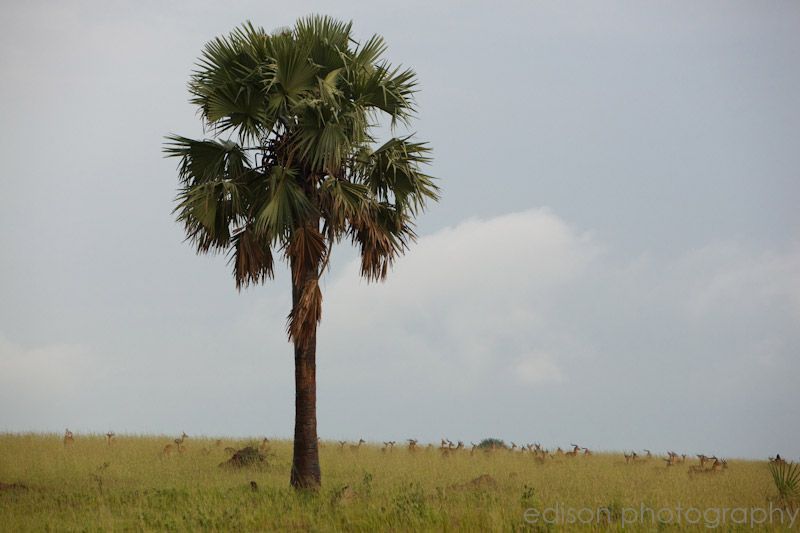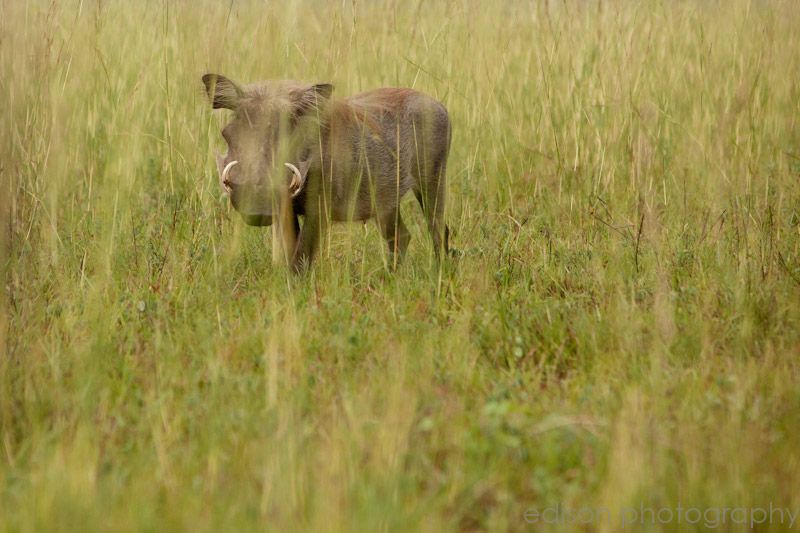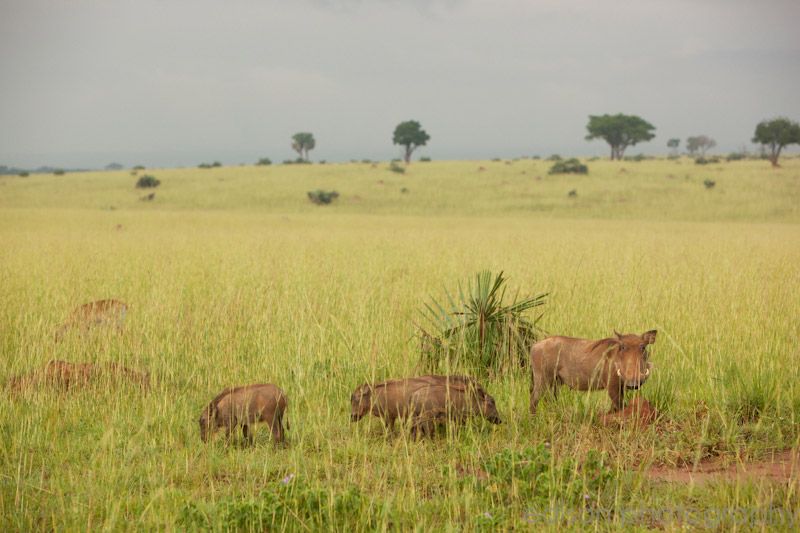 Then we stumbled across this…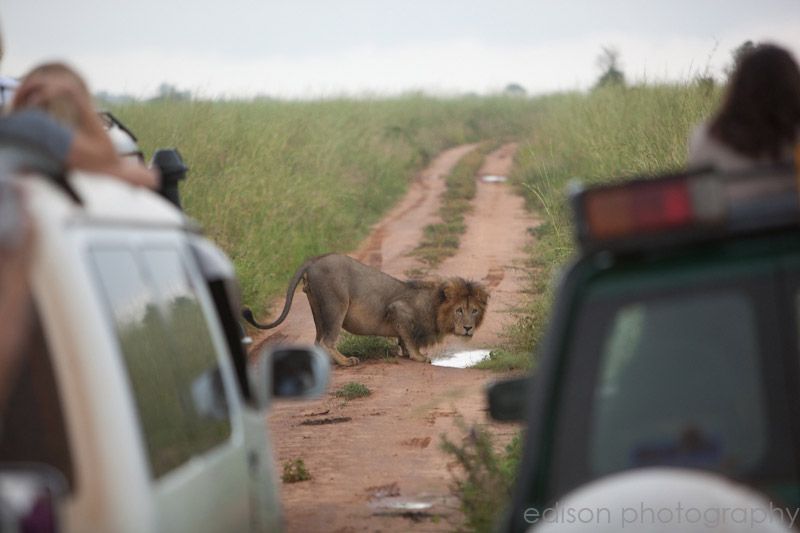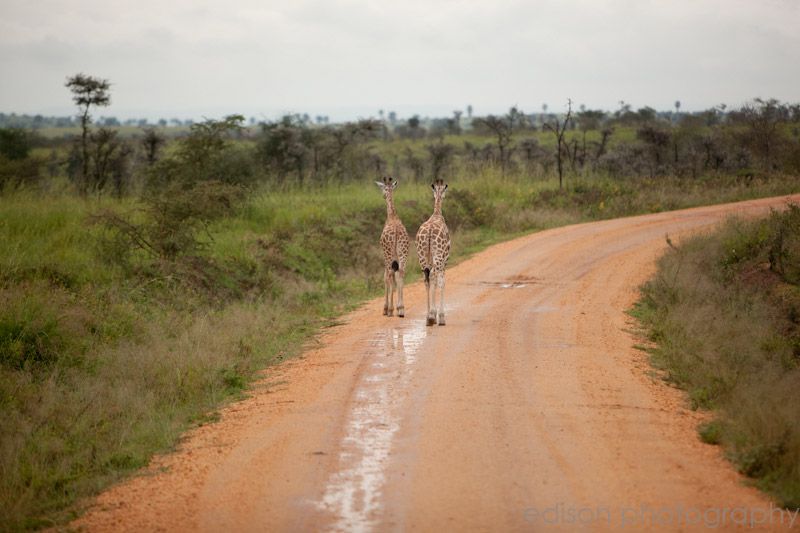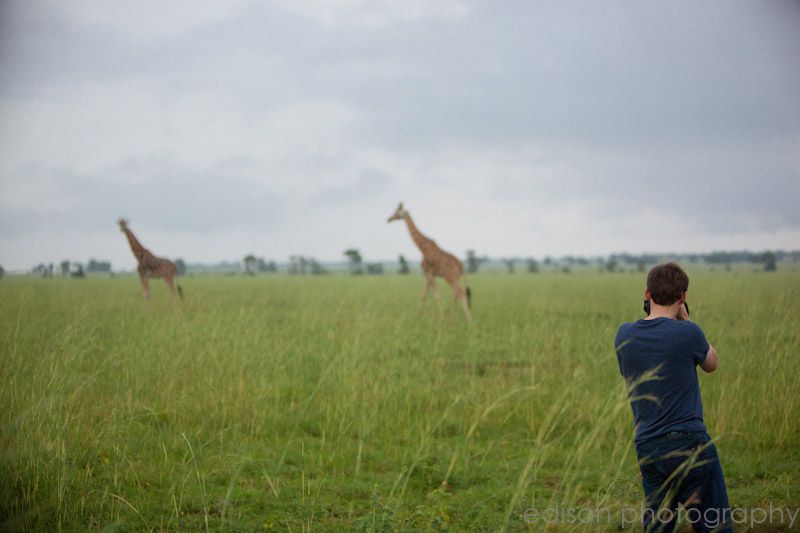 And then we went and had lunch at this amazing lodge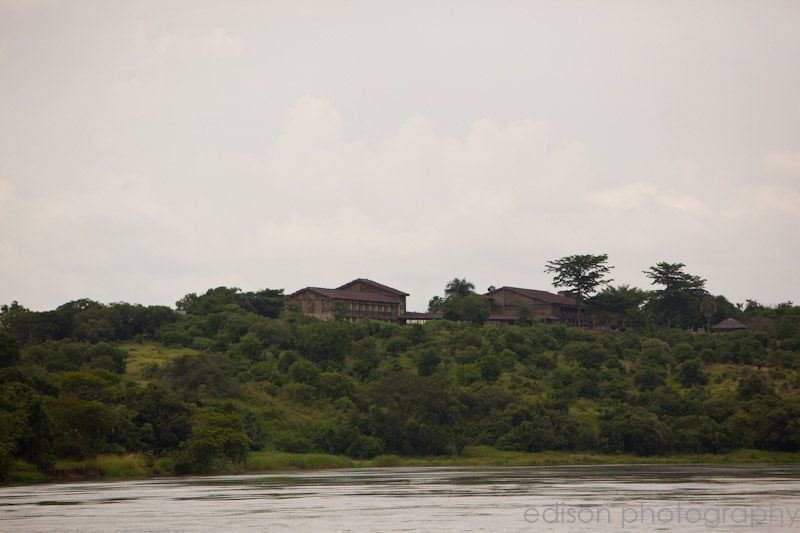 HEre's our gang….
(L-R) Apollo (who knows everything and everyone in Uganda), Michael (our fearless driver) and Moses (our Watoto host)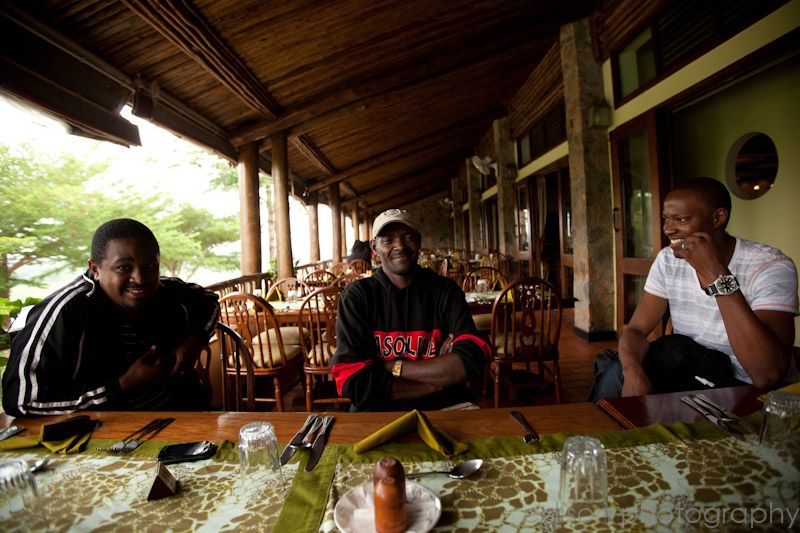 (L-R)
Cam, myself and Devin
And while we were eating lunch, we spotted a herd of elephants from the balcony – so cool!
And then while we waited for the ferry to cross the Nile, we had a few friends waiting with us.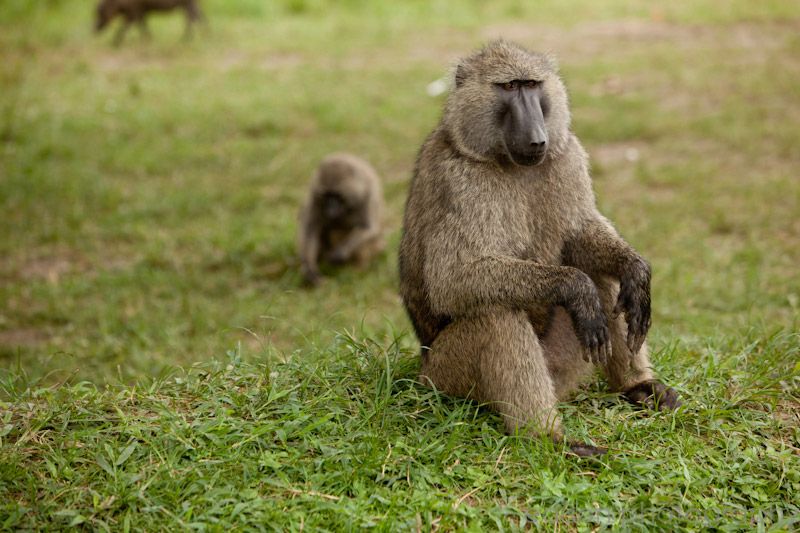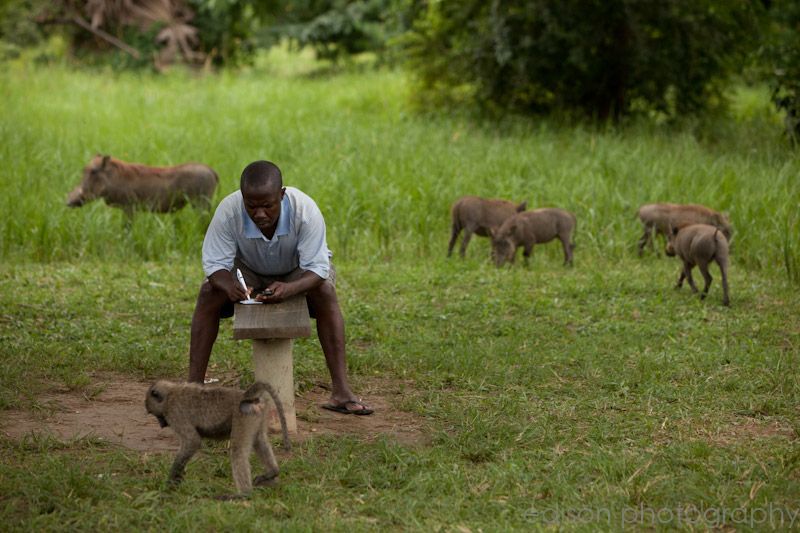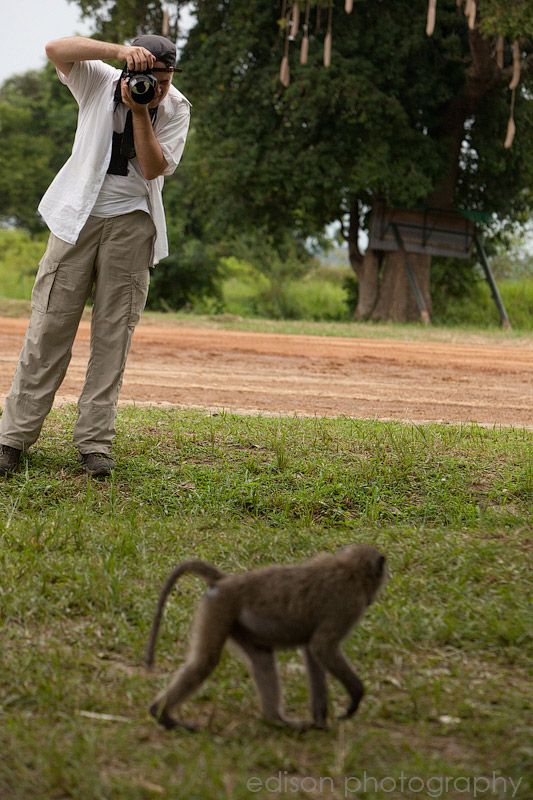 This rascal stole a young girl's bag and dug out a jar of peanut butter he devoured.
Then it was back to some of the most unbelievable "roads" (use that term loosely).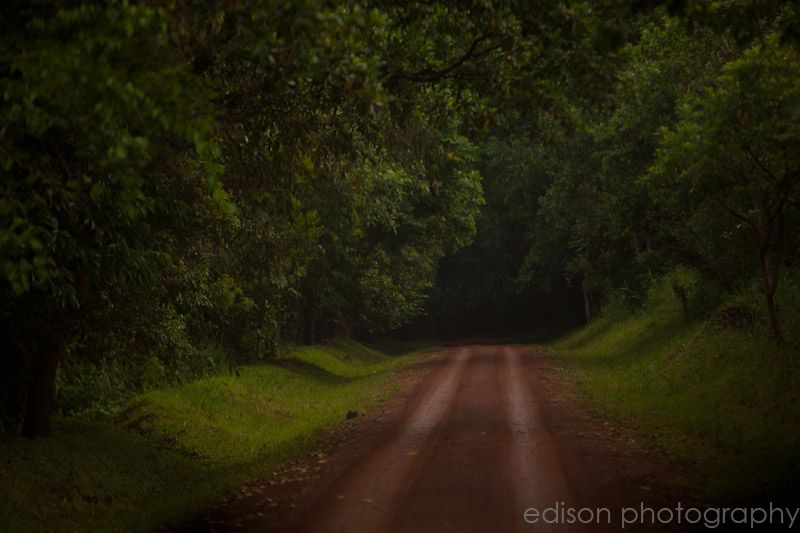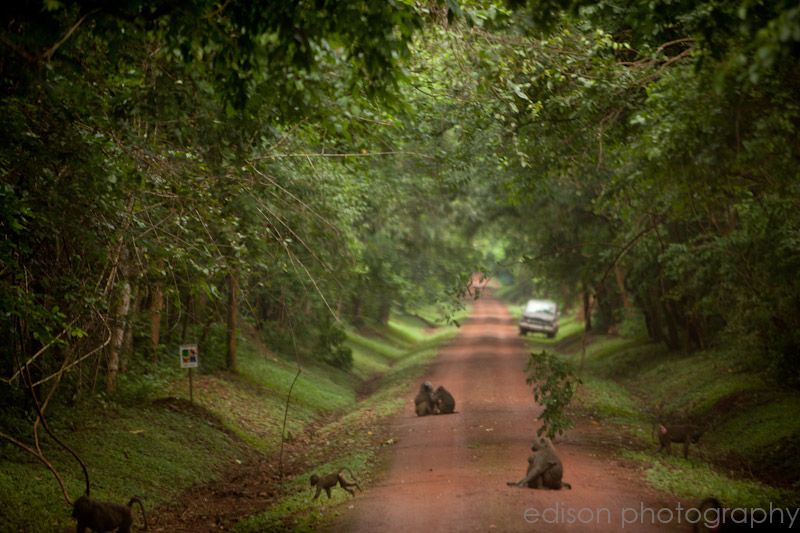 And a flat tire!
ANd then suddenly we emerge in the hustle and bustle of Kampala.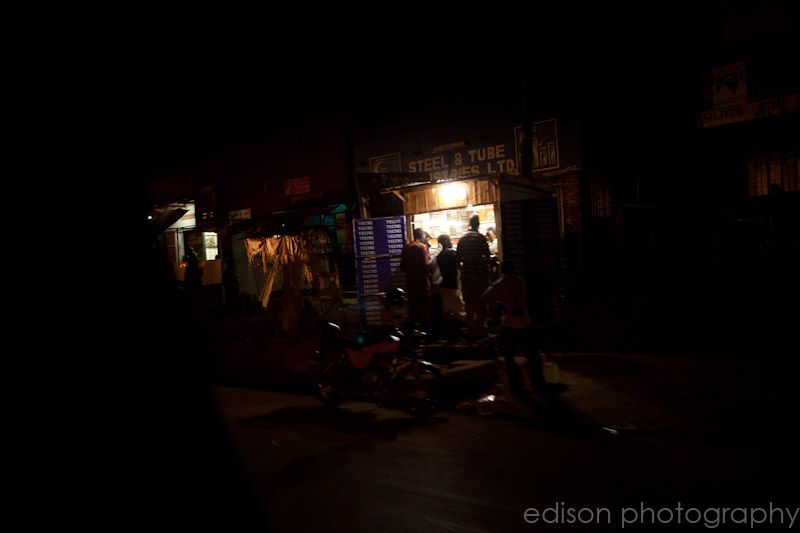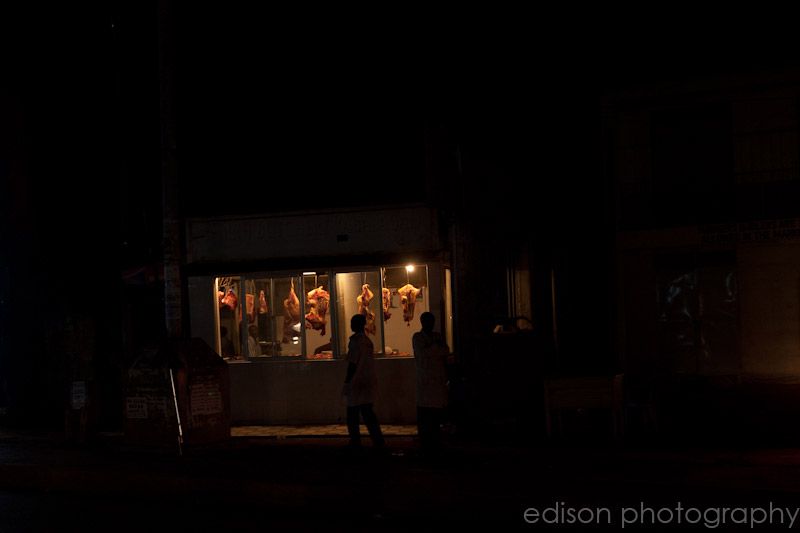 It was a long day – but amazing! Today is a day mostly "off" and catching up on rest. We start back up tomorrow!
Celebrating life and love,
Krista