I think my favourite thing here is hearing the stories… stories of sheer sadness that are now filled with hope!
Yesterday I got to spend the morning with Ruth. Ruth is 17 and a beautiful, articulate young woman. She told me all about her family and dreams.
Ruth's father was wealthy and his neighbours and 'friends' got jealous of his cattle and land and murdered him. Ruth and her mother and sisters were extremely tight. The average family in Uganda has 7+ children but because they were a small family of only 3 children, they were exceptionally close. Her mother heard about Watoto and applied to be a house mother. All the house mothers in Watoto are widows.
When Ruth was 6, she moved into Watoto with her mother and sister. Her family now grew to include more siblings – totaling 8 siblings all together. I asked Ruth if this was difficult at first – to not be her mother's only children but to share her. SHe was honest and said at first it was a bit difficult to share mom, but now they are her brothers and sisters and loves them as such.
What impressed me most with Ruth was when she spoke about her mother. When she told me her mom was here 'hero' and talked about all the sacrifices her mom made for herself and her sisters – well, I had to fight back tears. I asked what her mom would do when RUth and her sisters graduated and moved on… and this is when Ruth stole my heart completely.
She shared how her sisters and herself are secretly (hope mom doesn't read this!) saving money to buy their mother a home. I asked how they are getting money to do this… Ruth shared how when she gets money to get her hair done, instead she saves it and has a friend braid her hair. When her sponsor sends her special money to spend on herself, she saves some. She told me she takes very good care of her clothes and shoes so she won't need to replace them, and any money she gets for new items she can save instead. She also shared how she loves to give – and when she goes back to her village and gives some of her clothes or belongings, she finds she is always blessed herself.
The mother's gift of sacrifice for her daughters is now being returned as her daughter's sacrifice for their mother. Beautiful.
Meet Ruth…. she is amazing.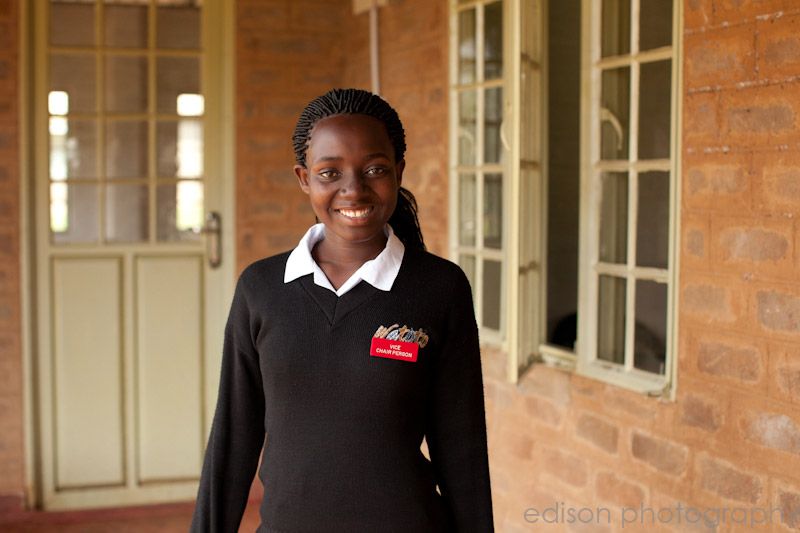 Celebrating life and love,
Krista