On Sunday, we went and each spent an afternoon with a family in one of Watoto's villages. Their model is so unique and I'm just loving it! Each home is lovingly headed up by a widow – some have brought their own biological children with them – and together with a total of 8 children they form a new family. This is their home. It was great to spend time with them seeing what a typical day at home on the weekend looks like.
The home I Was in had 4 girls ranging in age from 11-15, and 4 boys all age 7! Could you even imagine? But it really is amazing to see how the older ones encourage and teach the younger ones. And the younger ones make the older ones laugh and play! Here's a glimpse into a family life in one of Watoto's villages…
When I got there, mom was reading the BIble to the kids….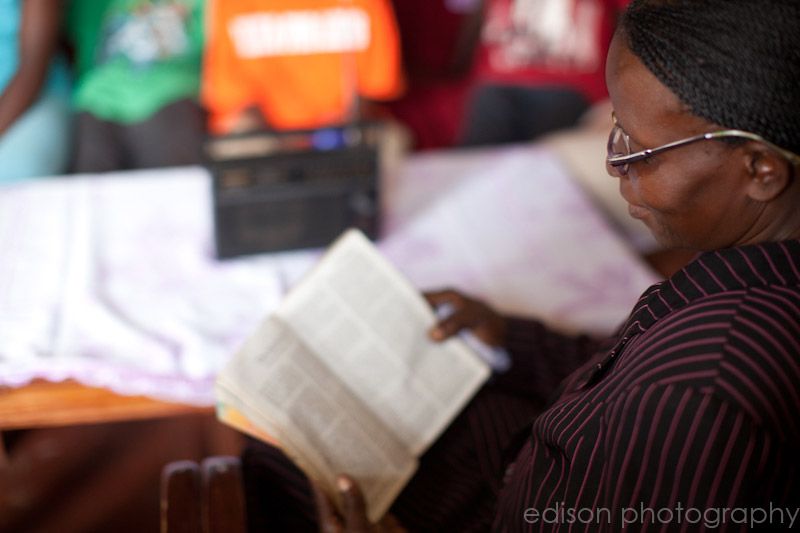 Then they played some games together…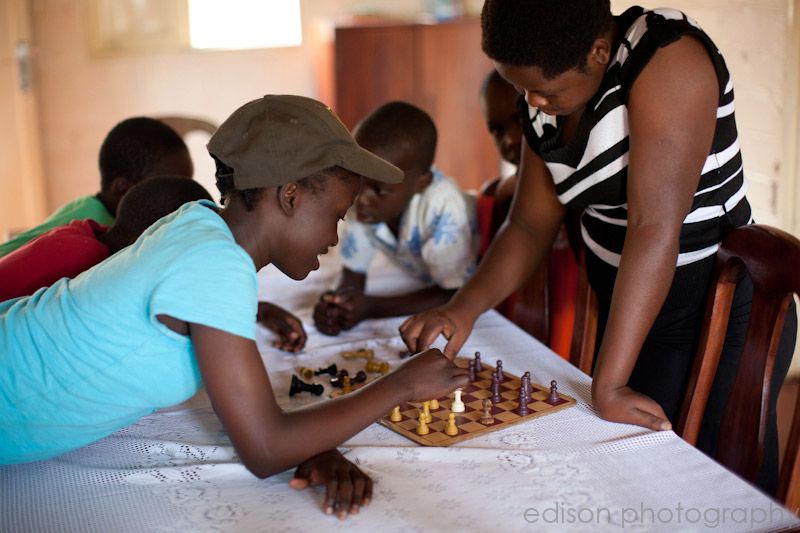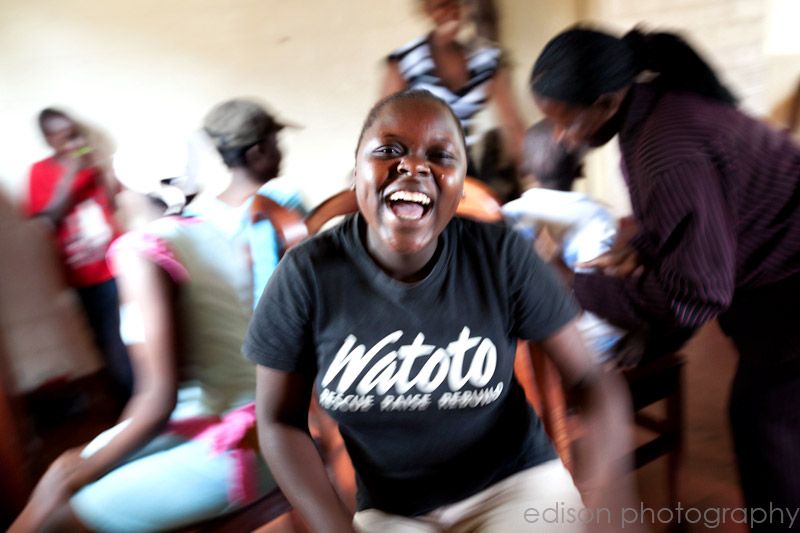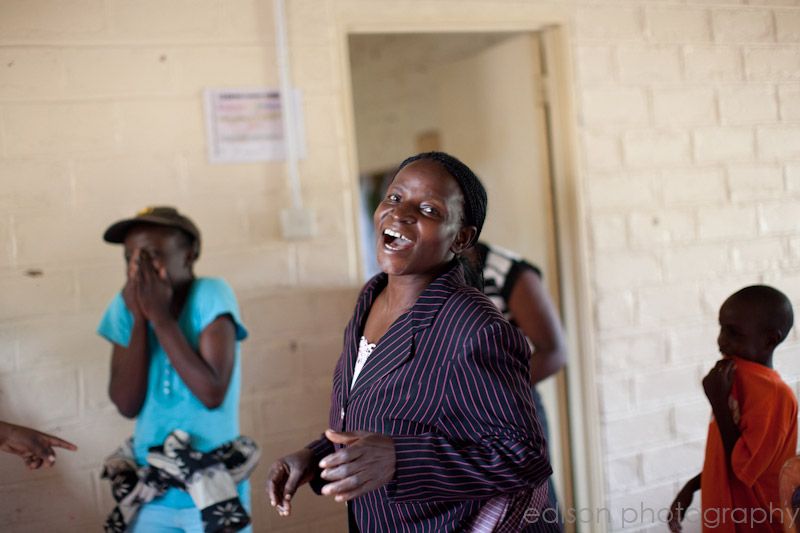 They taught me some traditional dances… but let's be thankful there is no photos of that!
The boys had some homework to do, and the girls were helping them with it.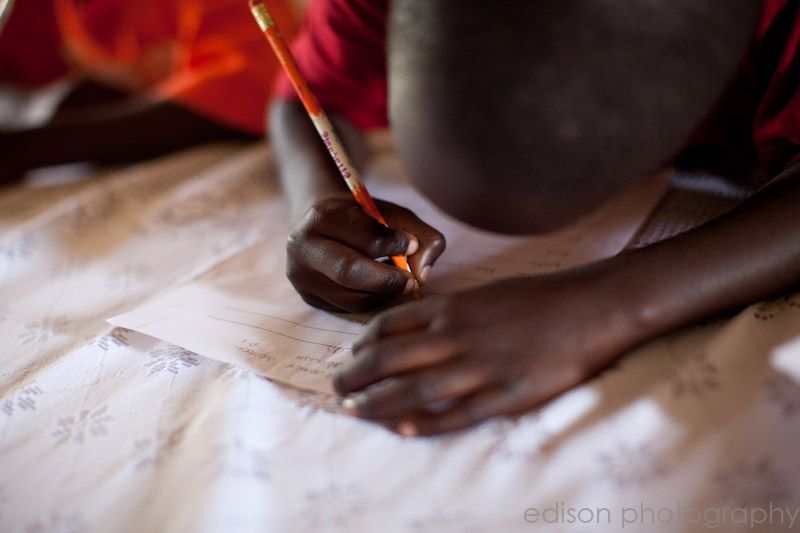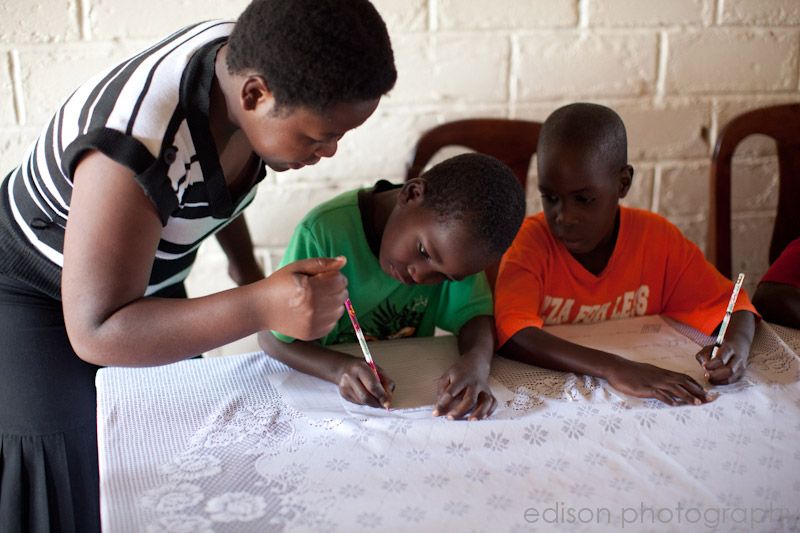 There are always chores and fun…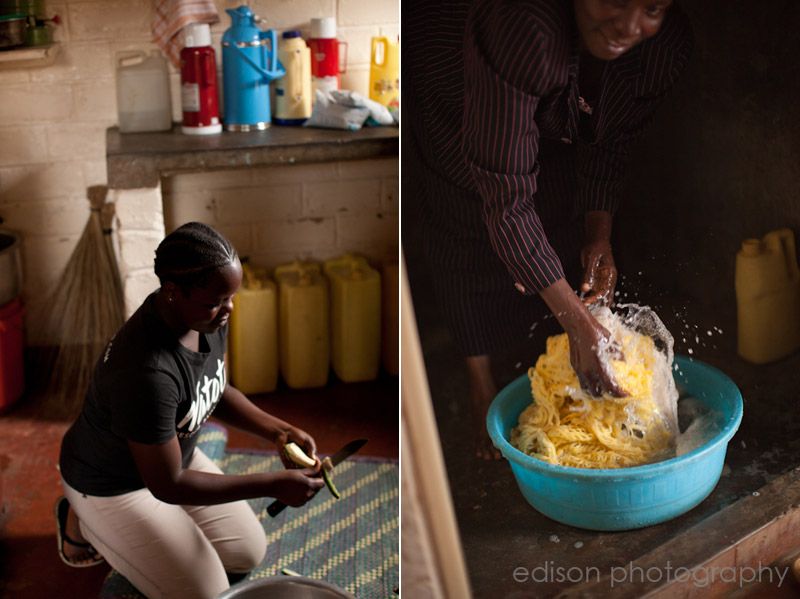 The girls and I really clicked and it was great to go for a long walk with them all around their village and just listen. I realized after I didn't take any photos on our walk… I had been so intrigued by their stories, I didn't snap! The girls shared about how much they love living here. How they dream of returning to their rural villages to better their friends and family who are still there. They explained they still go back on holidays to their original home villages. And they told me about their love of McDOnald's and lasagna while on tour with the Watoto choir in Canada!
I did catch a couple images of the girls in their rooms – they are all so proud of their bedrooms, and love to show images of their sponsors and letters and things their sponsors have sent. If you have sponsored a Watoto child – I can not stress how much they love and appreciate it!!!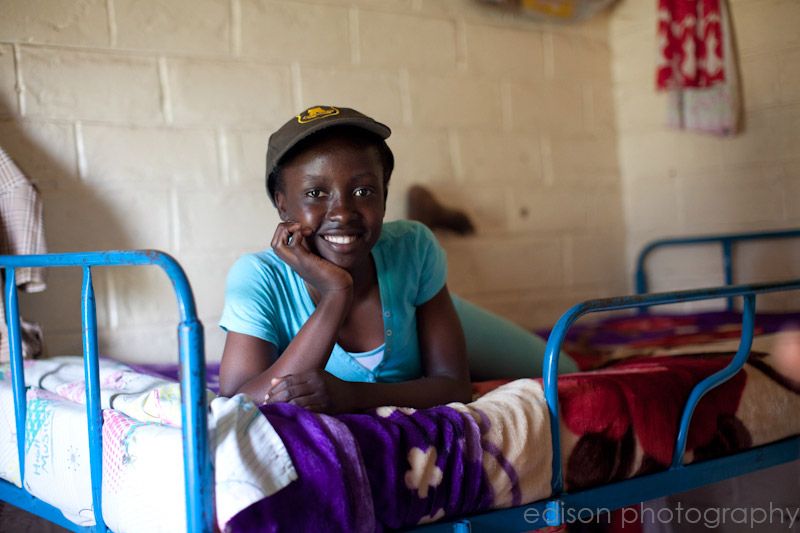 And a big family portrait! These children are so loved by their mother.
We then wandered around the village – and stumbled across a breakdance group from the village performing.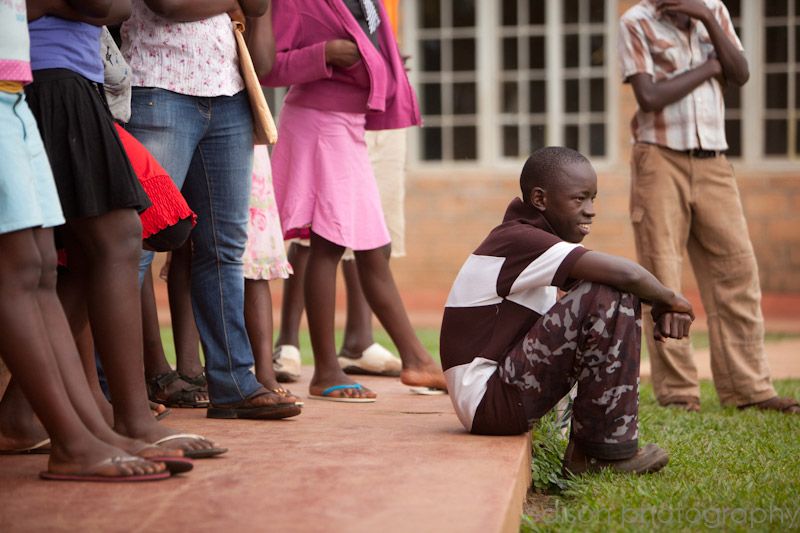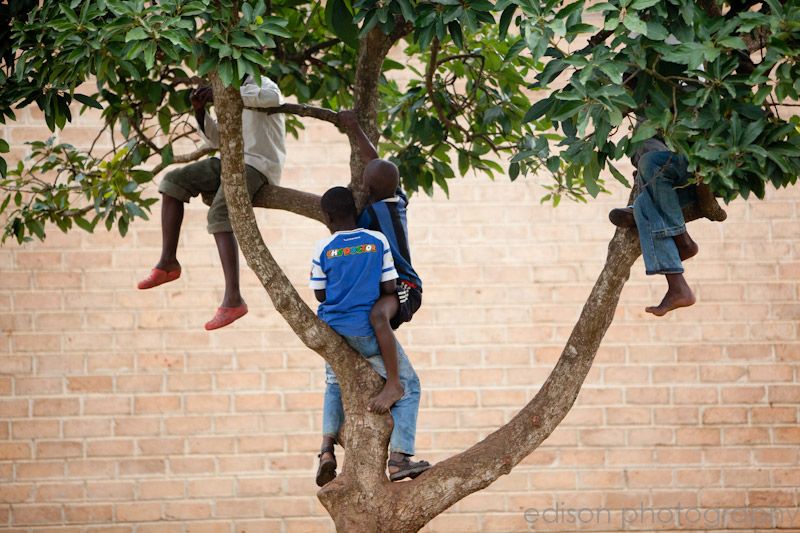 We ended up doing some photos of the group… they look so tough!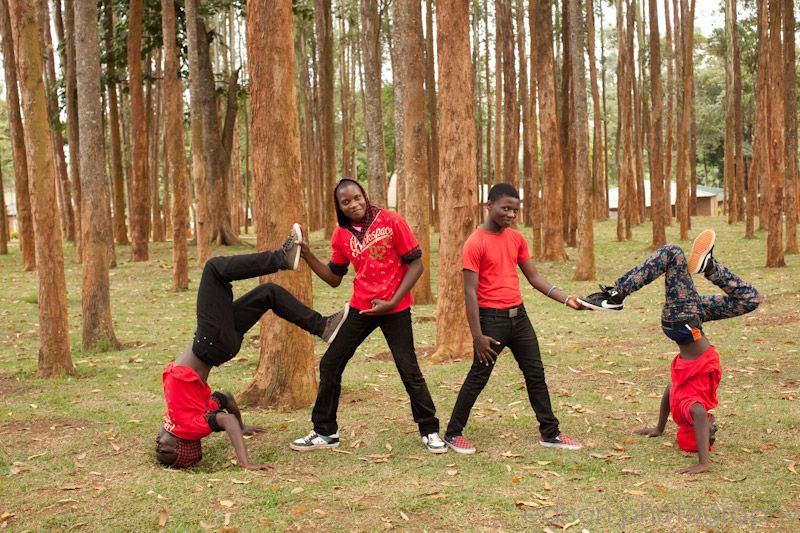 I'm not really sure why but the guys insisted I take some photos with them… hilarious.
And then these tough boys – wanted to show us their sponsors photos. Adorable.
They look tough – but they're just the sweetest guys!
It was another great day and again, continue to be blown away by Watoto and their work!
To learn more about how you can be involved with Watoto, contact then at canada@watoto.ca or visit www.watotocanada.com
Celebrating life and love,
Krista