We are thrilled to have a recent photo shoot featured on Style Me Pretty Canada today!
I have been married for 15 years and often get asked if I have any regrets or things I'd change about my wedding. There are two that come to mind. First, I'd hire a good photographer! And second, I would find ways to say thanks to my parents. Let me explain — since becoming a parent myself, I now see all the million and one ways my parents invested in me. A wedding is such a celebration of love — what better time to say thanks to those who have raised us and brought us to this point in our lives?
In conversations with fellow vendors Christa (Anista Designs) and Jocelyn (Sugarbelle Cakes), we came up with the idea of a bride throwing a tea party for her mother to say "thanks." We pictured the tea party at the family home — a farm with an orchard in this case — but with the bride paying fine attention to details as a way to show mom she cares! It is a time for them to sit and reflect, reminisce, laugh, cry and dream together. We envisioned the tea party also as a time for an exchange of special gifts: a thank you card expressing a daughter's gratitude, or perhaps a family heirloom from mom that has been passed down for generations. Our models are a mother and daughter, and they enjoyed sitting and looking at old family photos while mom shared stories of the daughter's ancestors. A blank frame was presented for the daughter's wedding photo to be added to the family history. The tea pot at the tea party has been passed down for generations and has the initials of six generations engraved in it!
Our theme was lace. Lace is so beautiful but also reminds us of an era gone by. The tablecloth at the tea party was hand made by the bride's grandmother, for example. The wedding dress was one from a mother to her daughter (and awfully similar to one Kate Middleton made fashionable again!). Wearing a mother's dress — even for only part of the day! — is such a beautiful tradition. Our lace theme was carried through the session in everything, from the cake and cookies made by Sugarbelle Cakes to the lace stationery (including those envelopes we've all been drooling over on Pinterest!) from Anista Designs. Some easy DIY lace projects were included that any bride could incorporate: a lace bouquet, a lace-covered frame with magnets for the seating plan, lace-covered balloons, a lace backdrop for your photo booth, a simple lace headband in the bride's hair, etc. On Mother's Day, we wanted to honour our moms and say THANKS!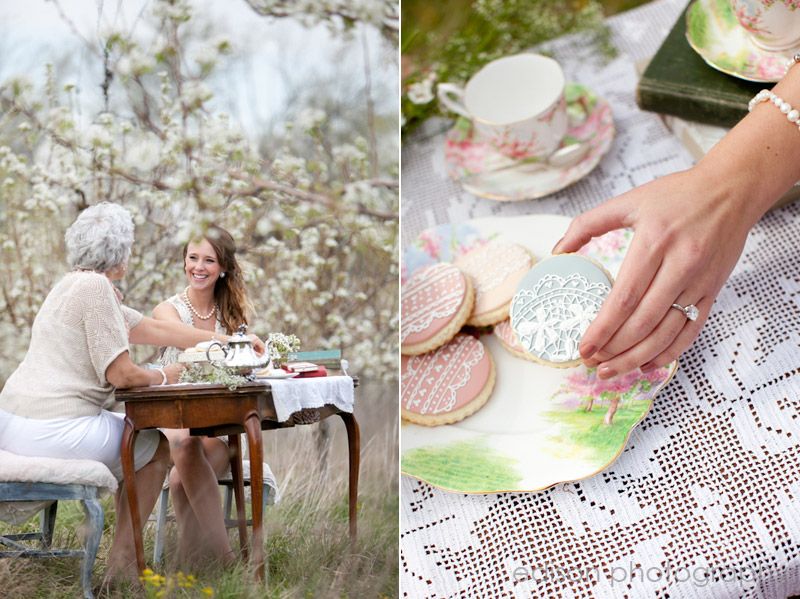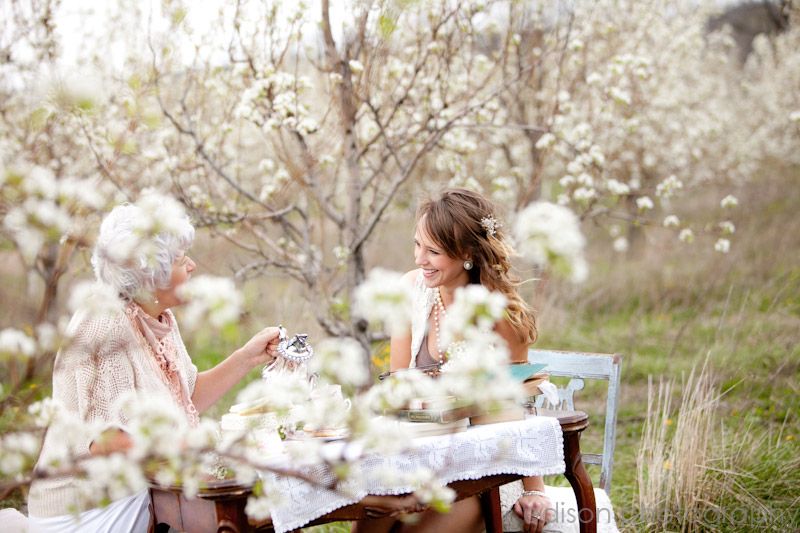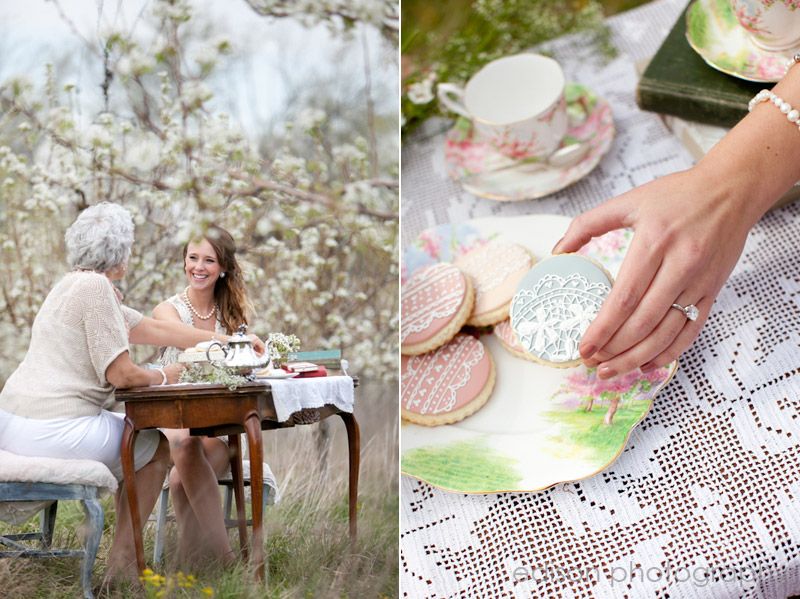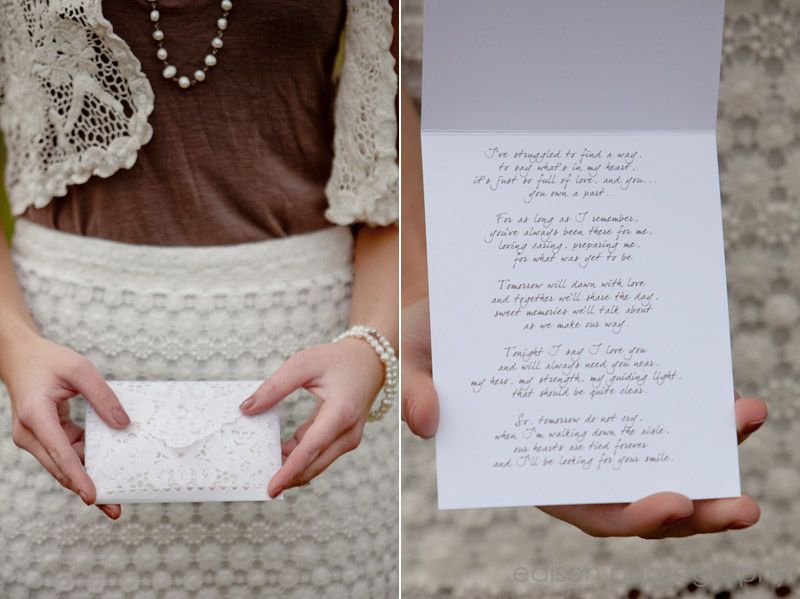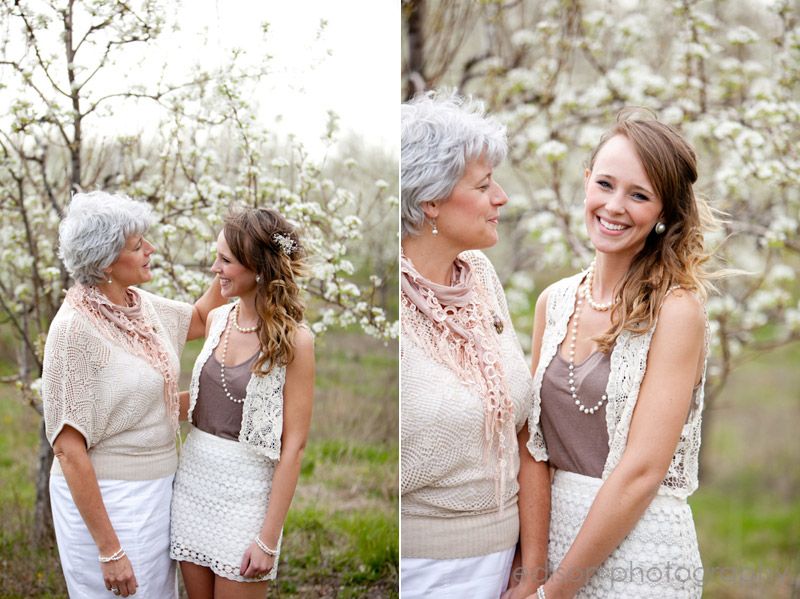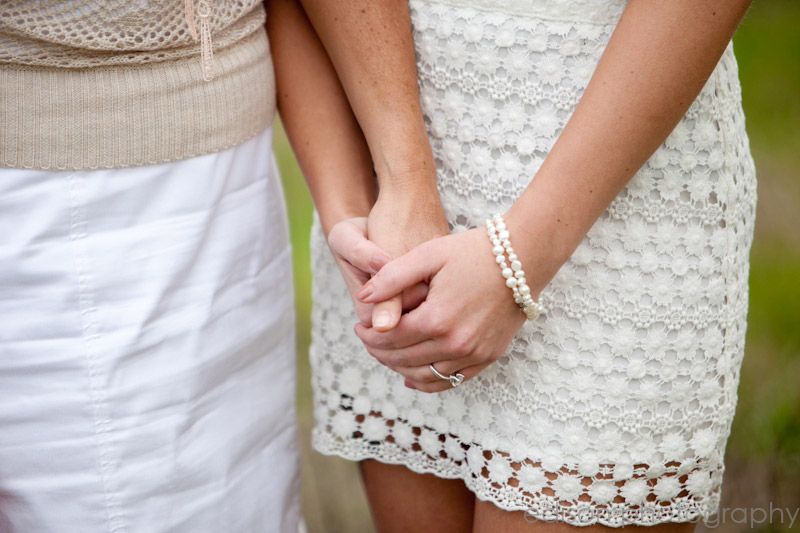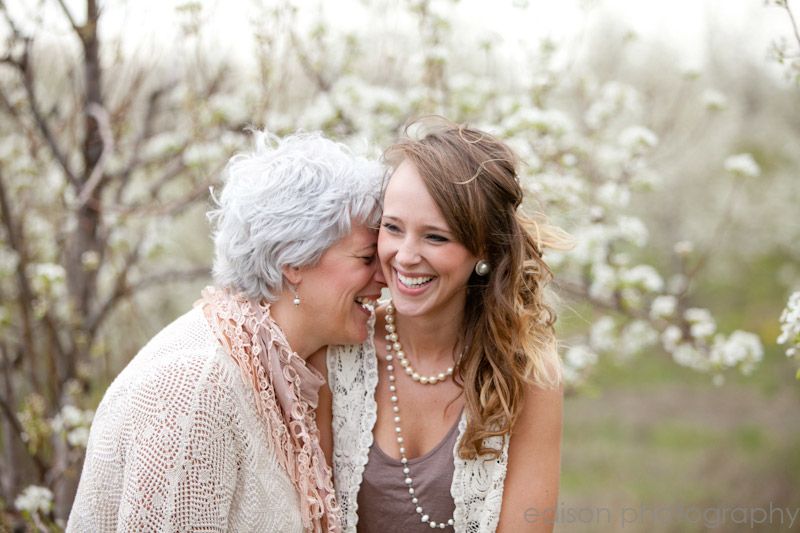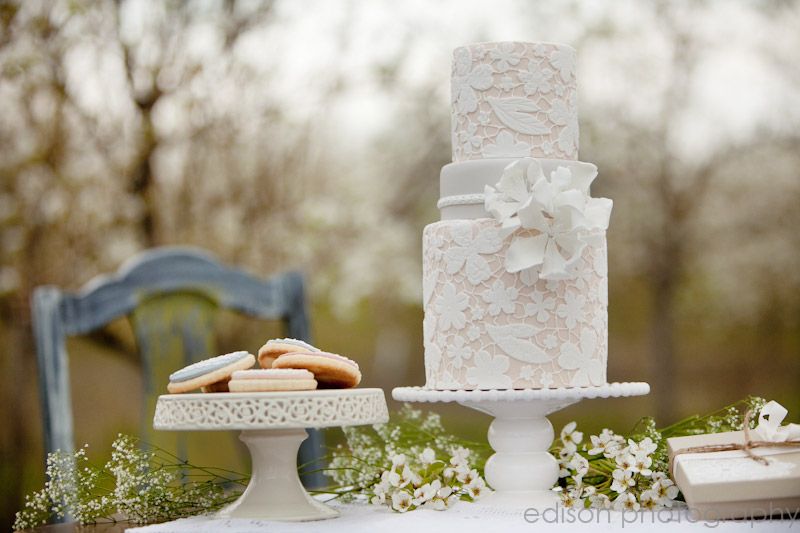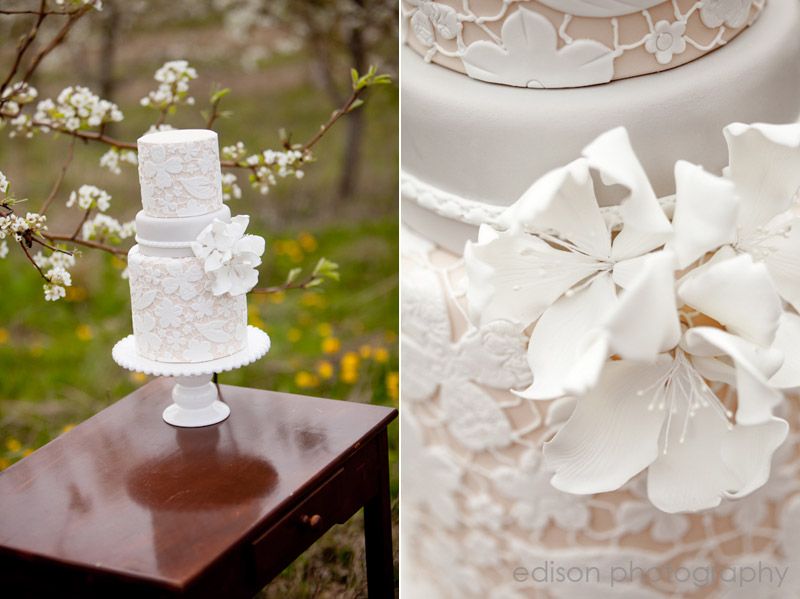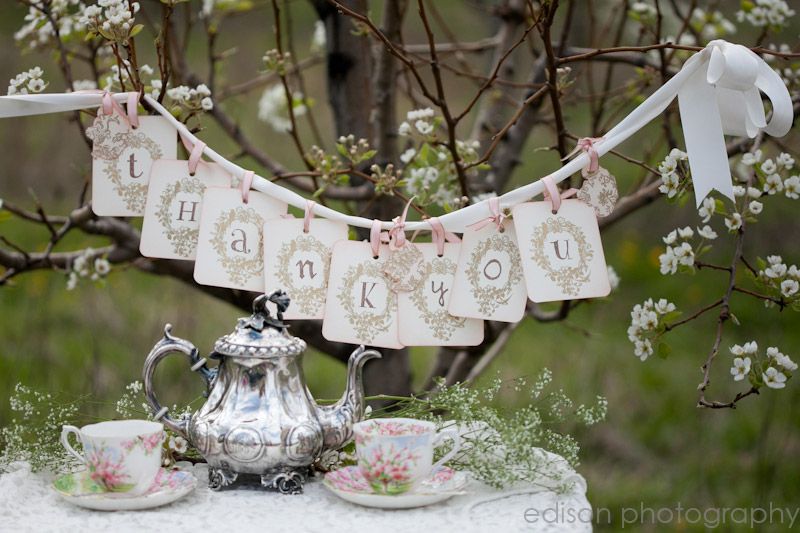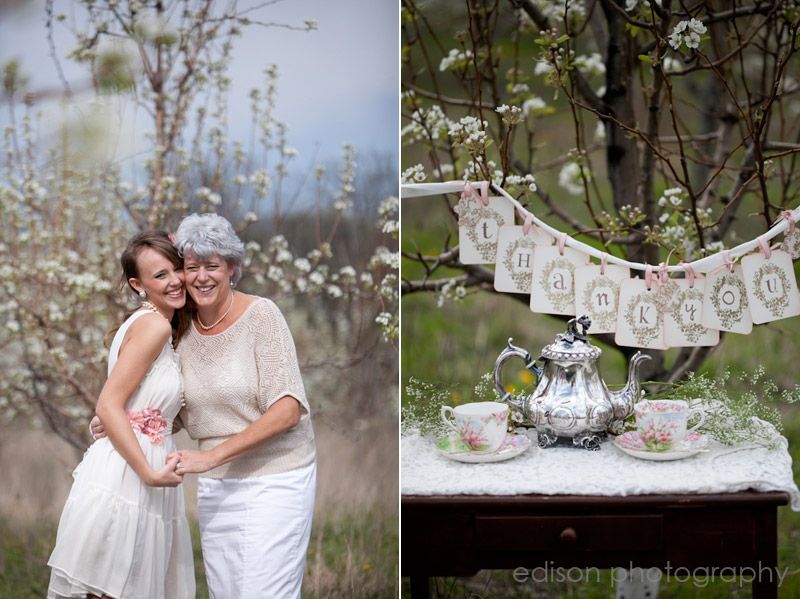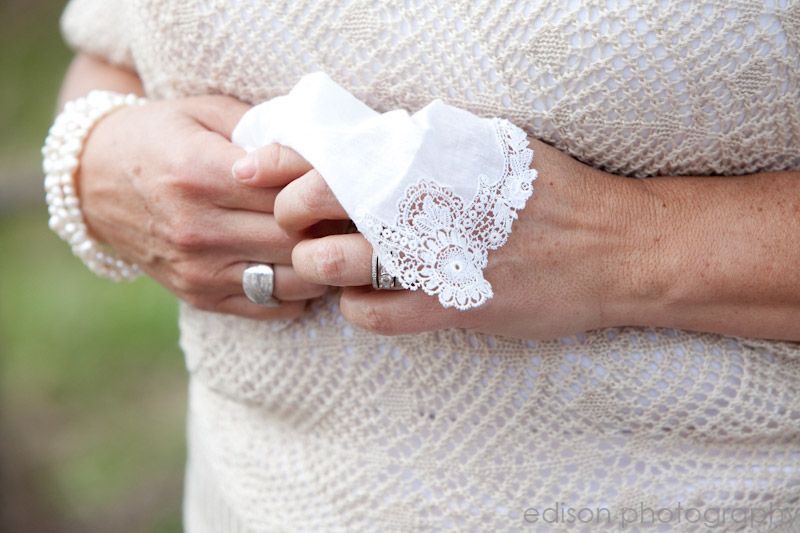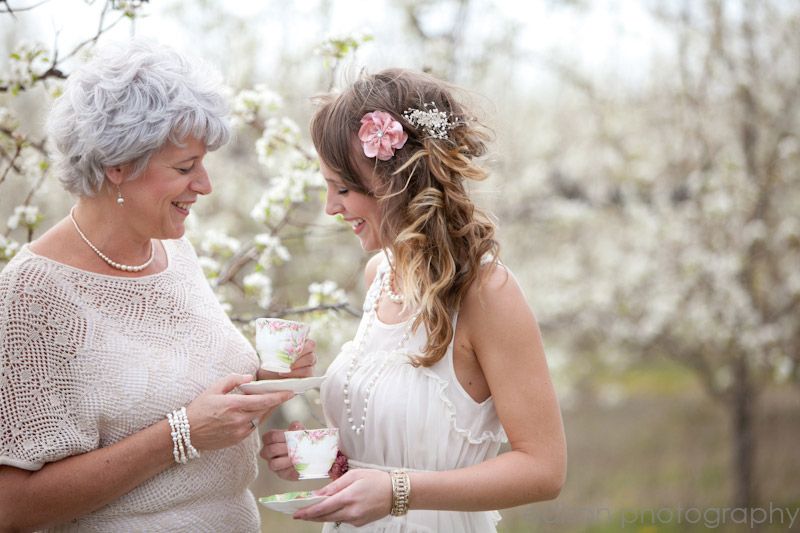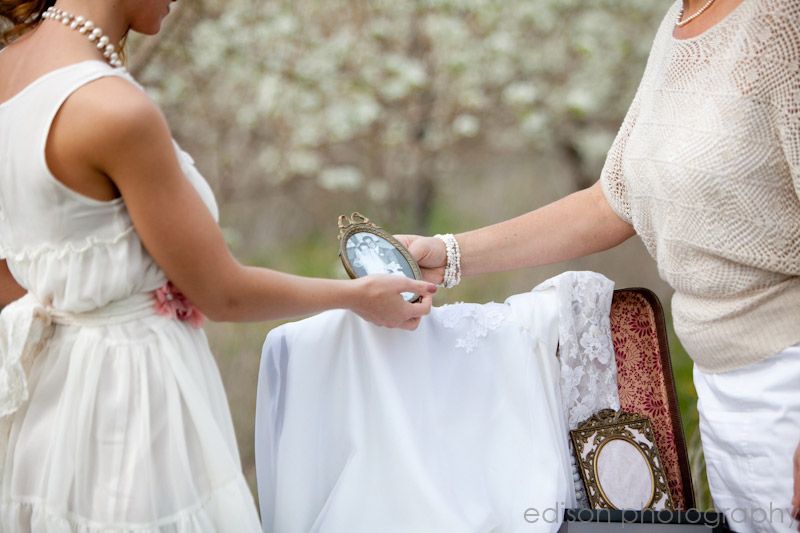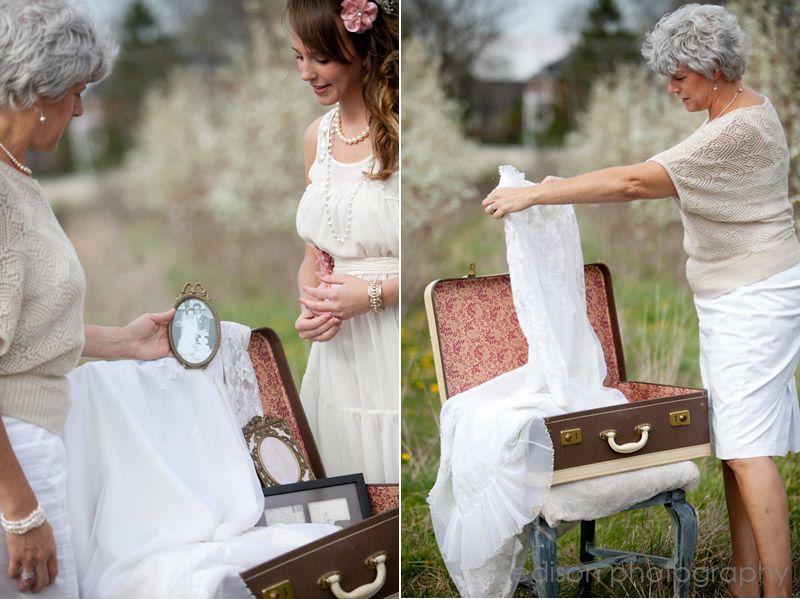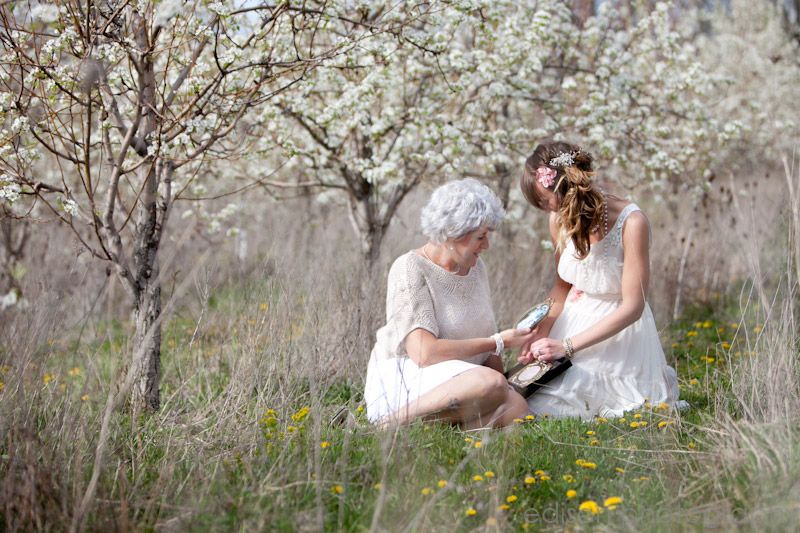 We are so in love with this vintage wedding dress!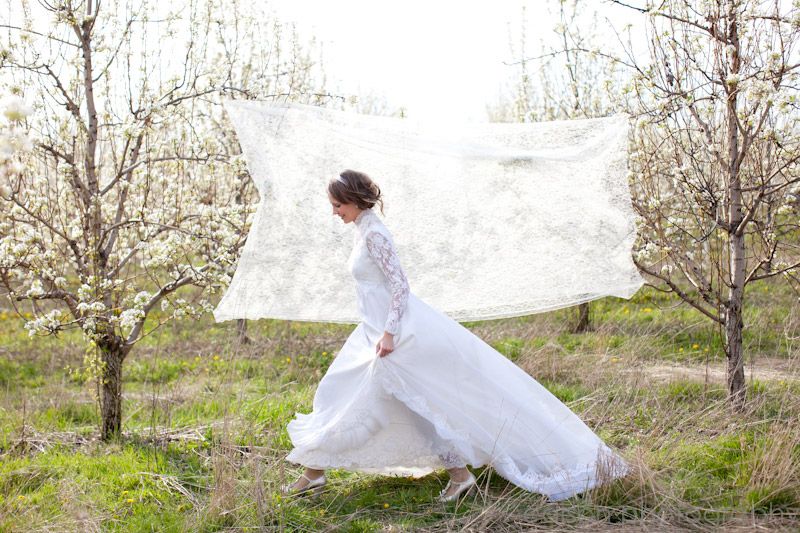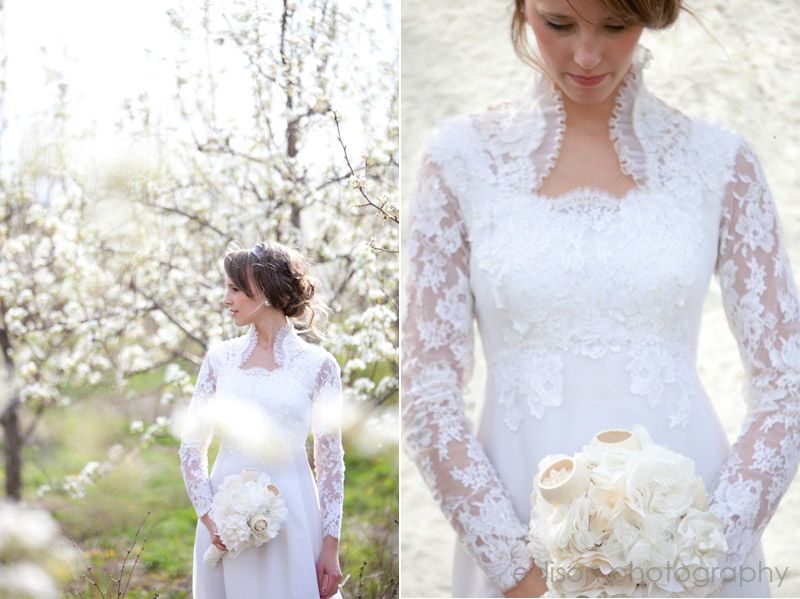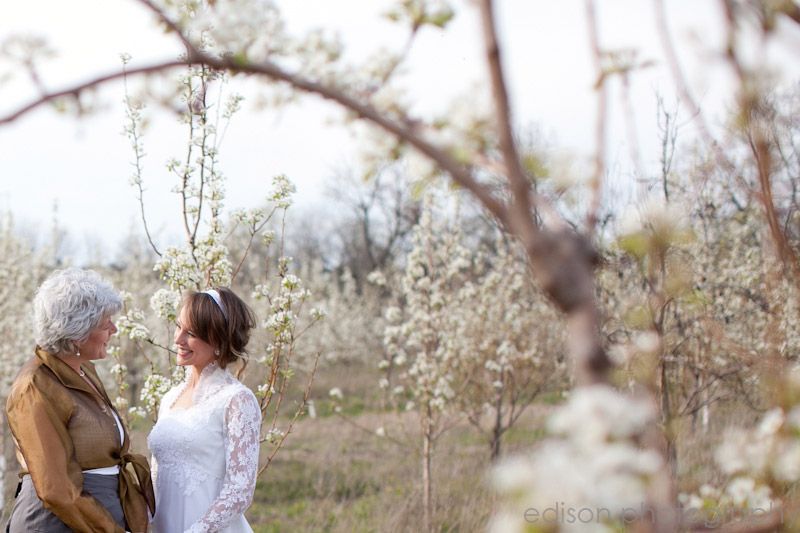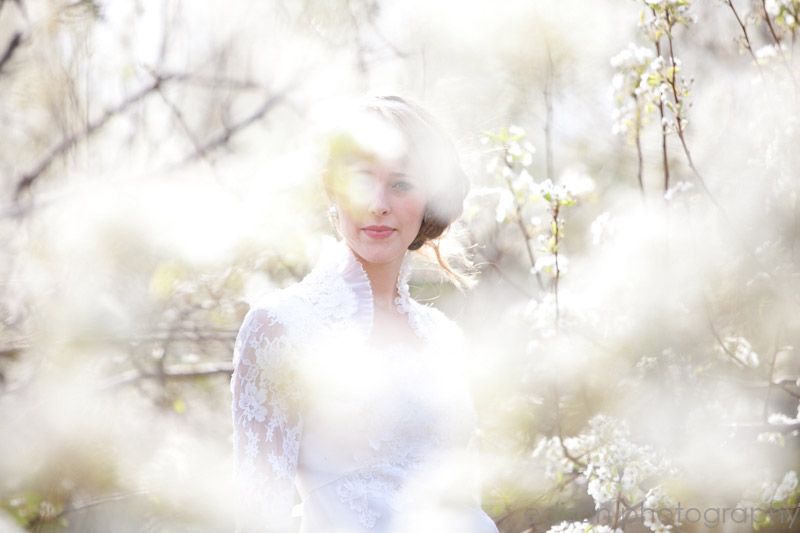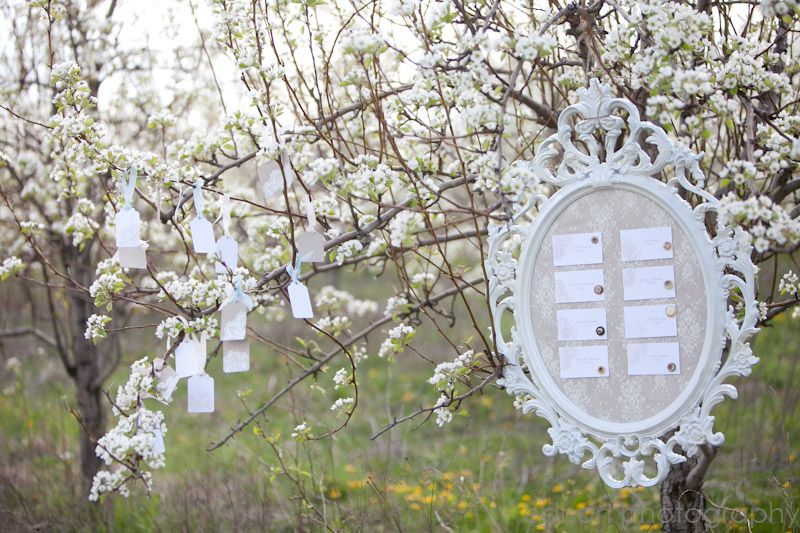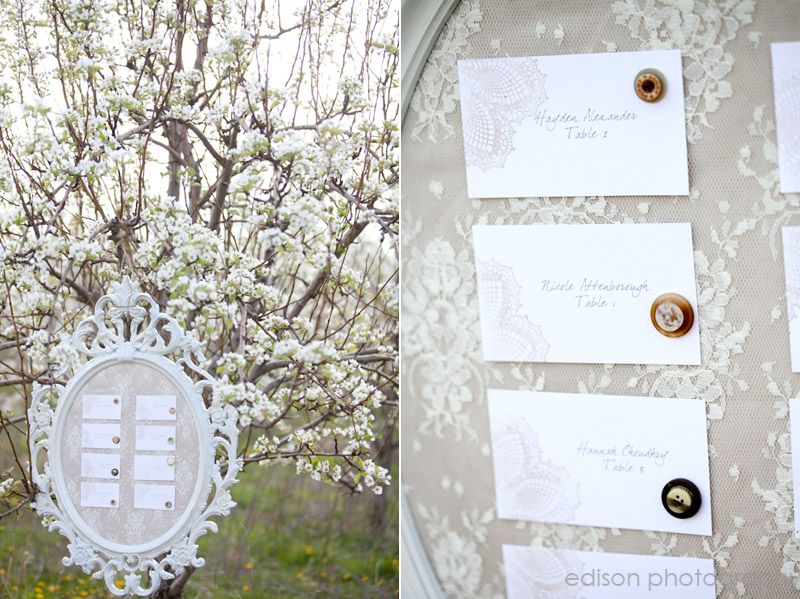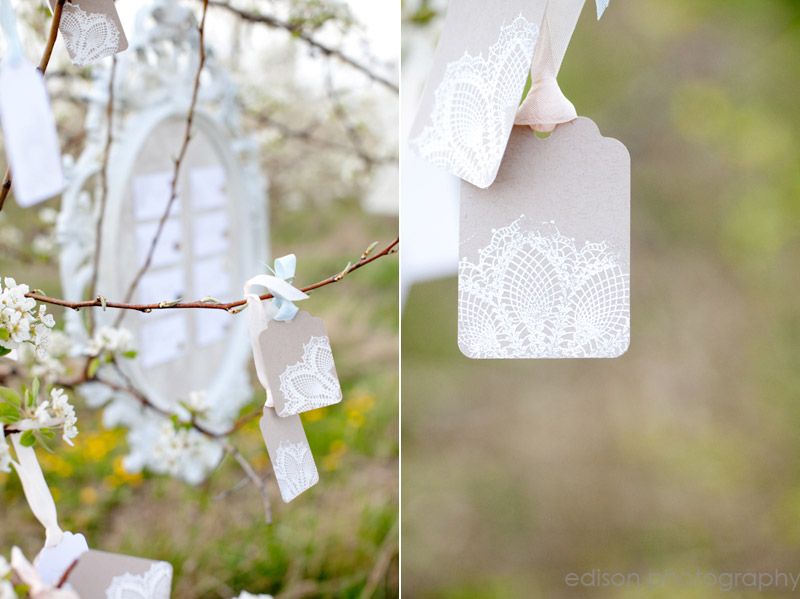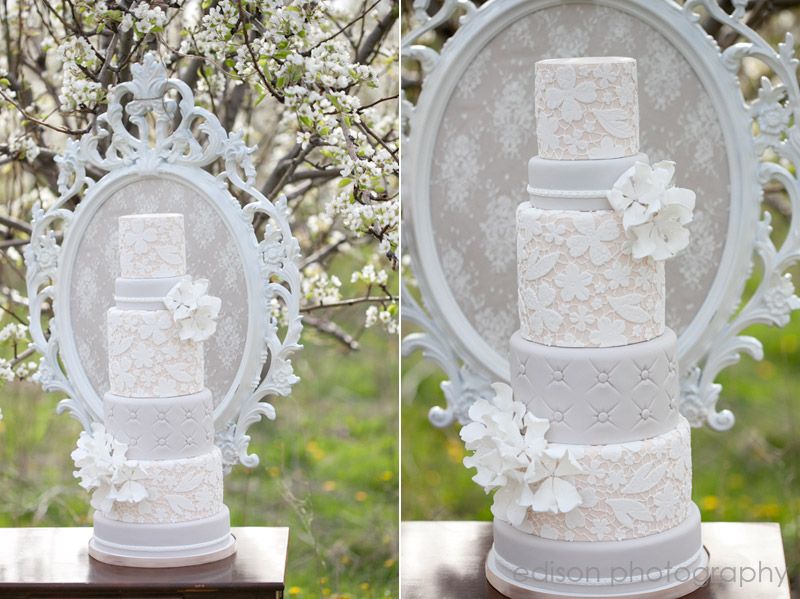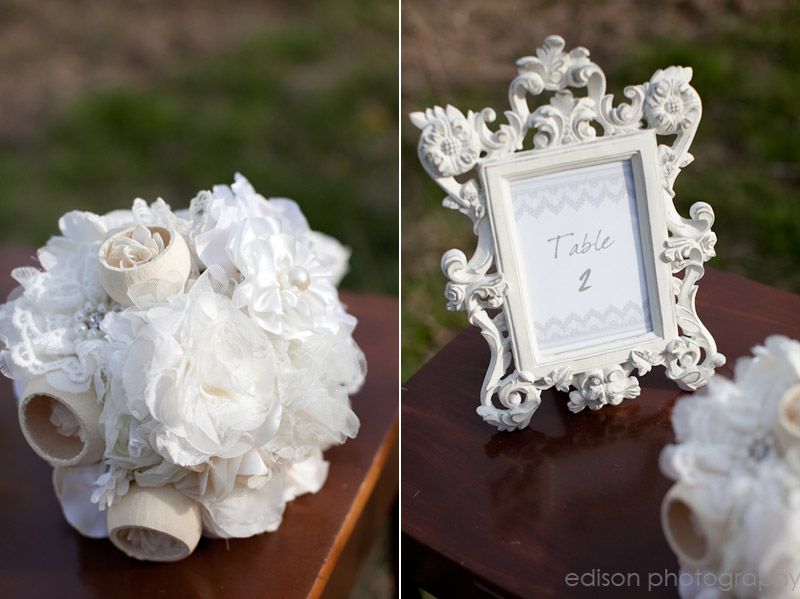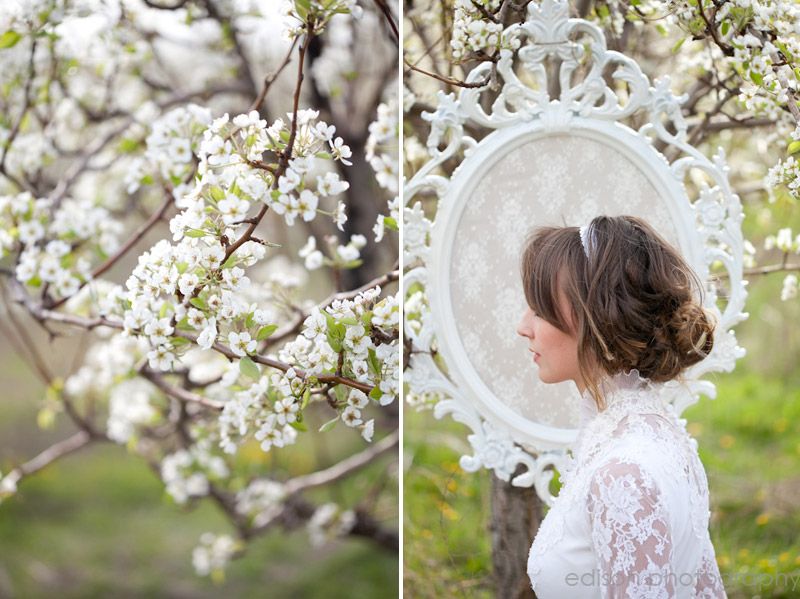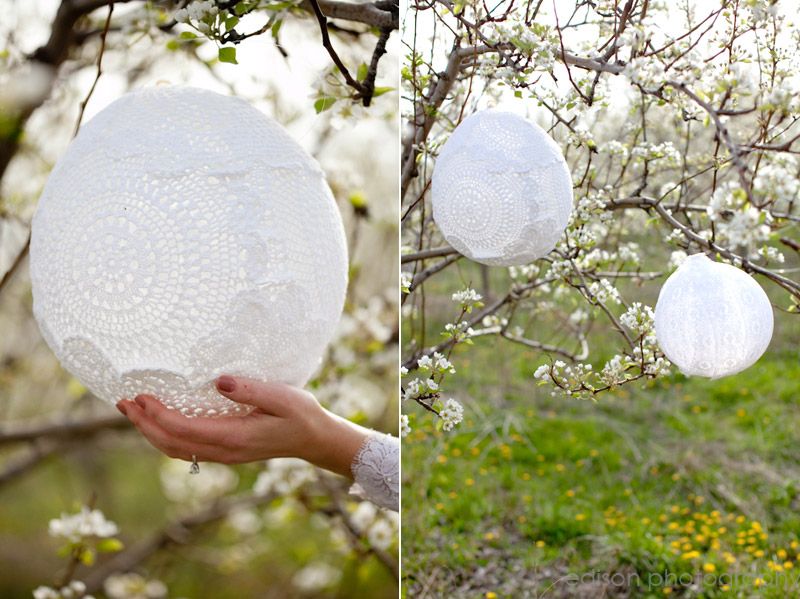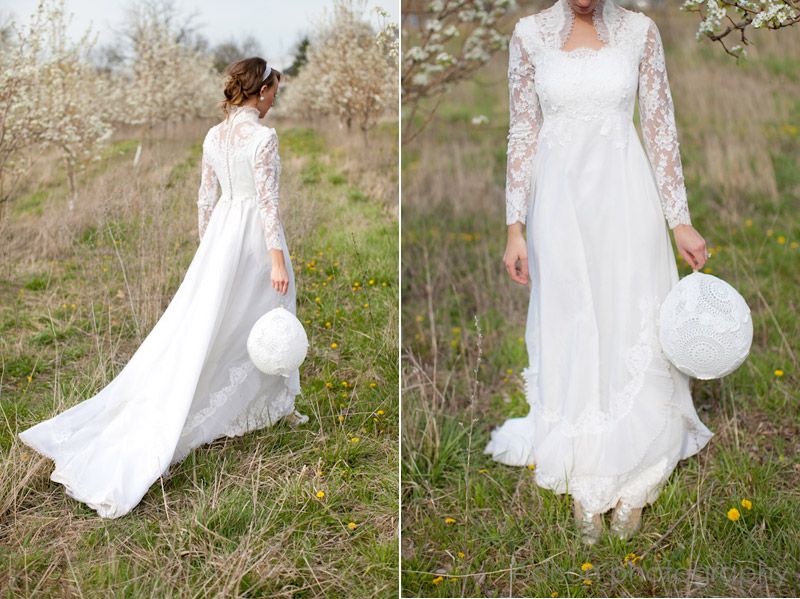 Wherever you are, I hope you have time to thank mom – or the women in your lives who have invested in you!
Celebrating life and love,
Krista