A couple weeks ago a friend emailed me about a photo contest through Watoto and British Airways. When I read the prize, my heart skipped a beat. I had to enter!
What was the prize you ask?
A trip to Uganda, Africa to photograph Watoto's projects… and to be mentored by three top photo journalists.
Seriously.
This to me is my dream trip of a lifetime. I don't dream of all inclusive resorts… I dream of Africa. Of meeting people and hearing their stories, seeing how they live and sharing these moments with my camera. I dream of bringing awareness to issues and people – bring a voice to the voiceless – through my camera.
Tonight my dream came true.
One month from today, I leave for Africa. I still can hardly believe this. I was sure it was a typ-o in the email sender line or that they had misdialed my number (awkward!). But they have assured me that it's for real. Myself, and two extremely talented other Canadian photographers were chosen to travel with three of Canada's top photo journalists to Uganda. While there we will be visiting Watoto's projects… child sponsorship villages, homes for women with HIV, meeting former child soldiers, homes for babies… and more. We will be documenting these projects and sharing with you. What an absolute honour.
I read some statistics tonight on Watoto's website I have to share…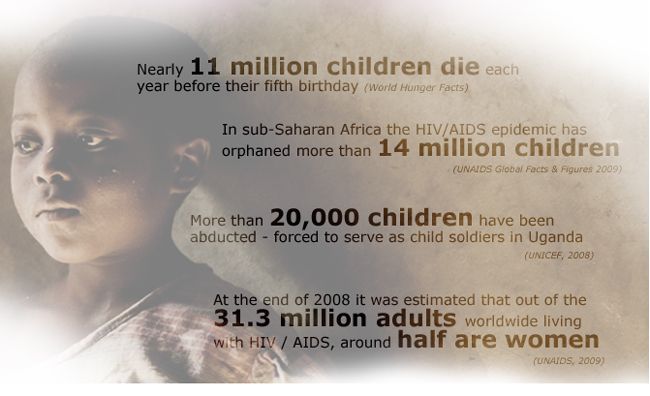 I believe in dreams coming true – but I also believe in answered prayers. I prayed and believed and hoped… and am so excited! It is so amazing the timing also and how it is all coming together. And right after I got the confirmation on my cell, I walked into the store and the song that was playing was "Wavin' flag". The song that was written for Haiti, that I used on my slideshows for my Haiti images… and a song I associate with the hope of a generation being rebuilt and renewed. Much like is needed in Uganda. To me it was a sign and I got a bit choked up.
I will be leaving one month from today… and gone June 16-28. I can not wait to share with you all!! Keep your eyes here for more about this dream trip! Also, if you know me, you know I hate flying – but love traveling. Would appreciate your prayers as it's a long flight!
Celebrating life and love,
Krista