I have photographed Erik and Logan's dad a couple times – first as a groomsman several years ago in a wedding, and then I did some commercial portraits for his business website. His wife has since followed my blog, and so she was thrilled to get a gift certificate for her birthday for a family portrait session. And I was thrilled too! I love coming into people's homes, and documenting their family just being together in their natural environment.
Their little boys – Erik and Logan – are so sweet! It was a fun morning spent with these four!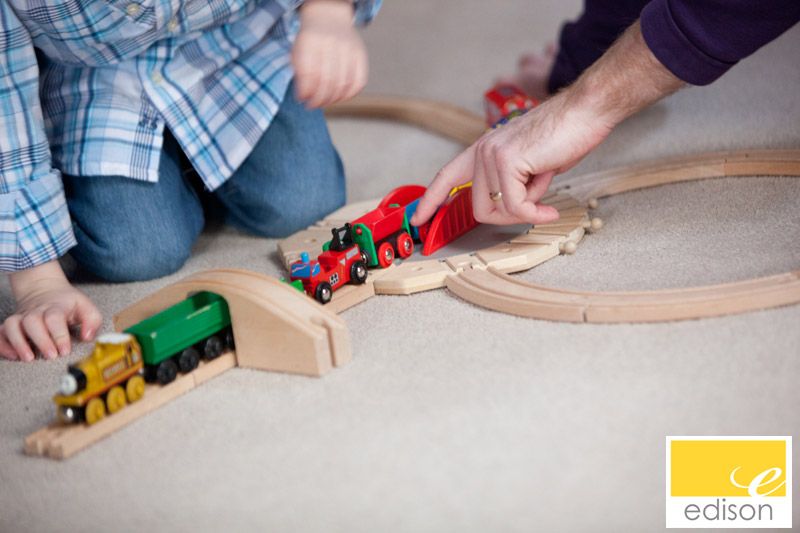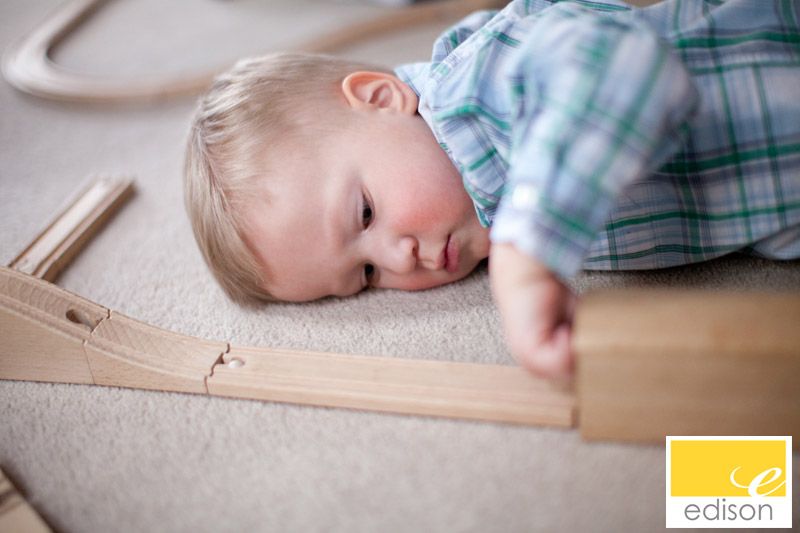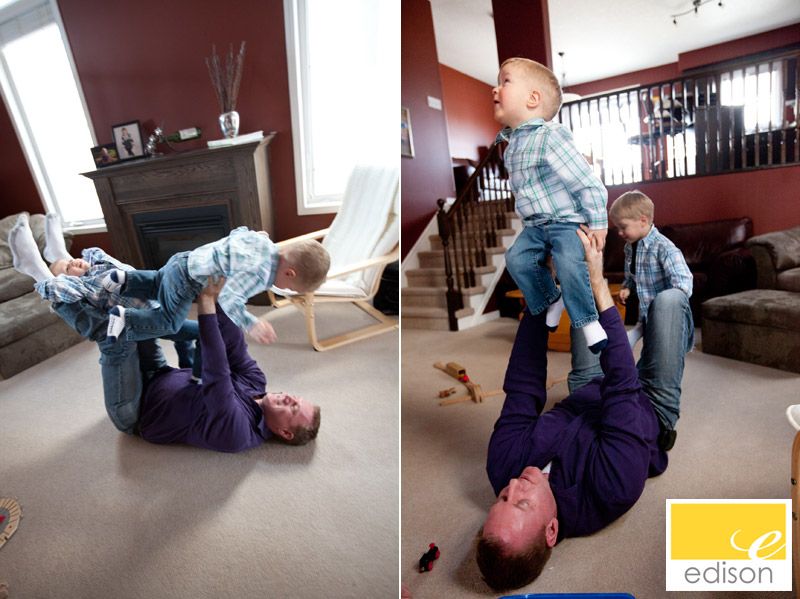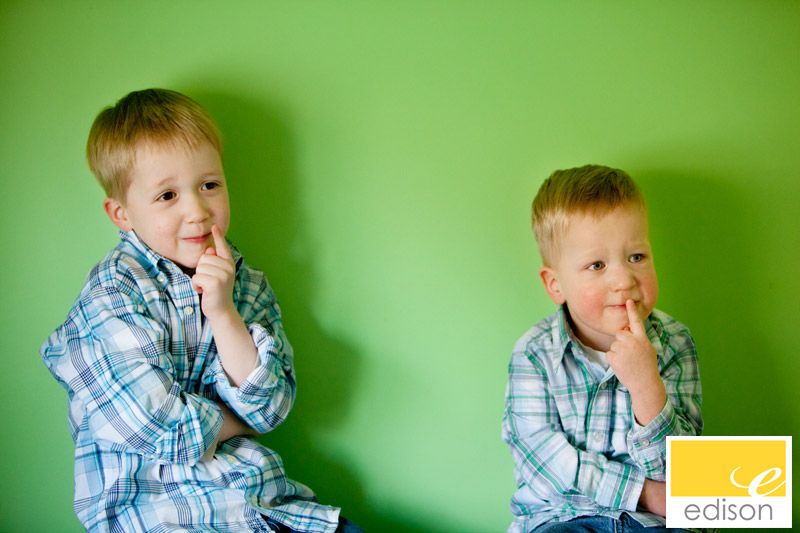 One memory I have as a kid is playing on the furniture – pretending the ground was filled with sharks and snakes… this picture takes me right back to those imagination filled days.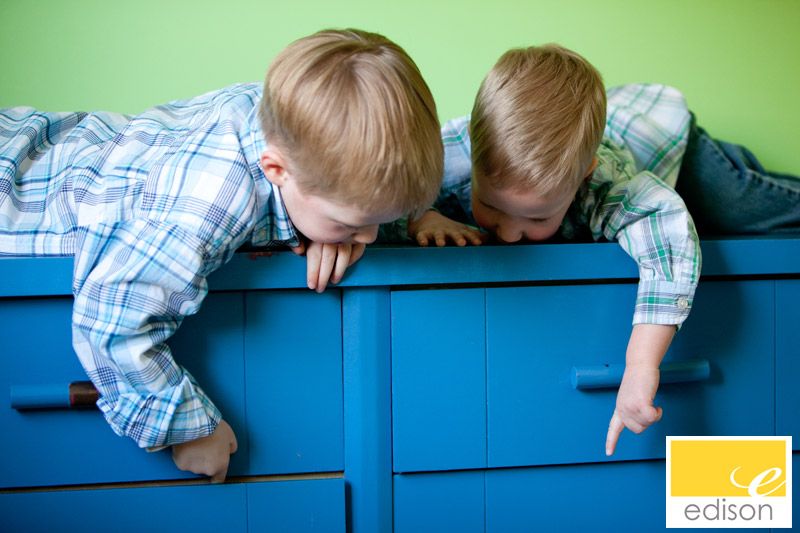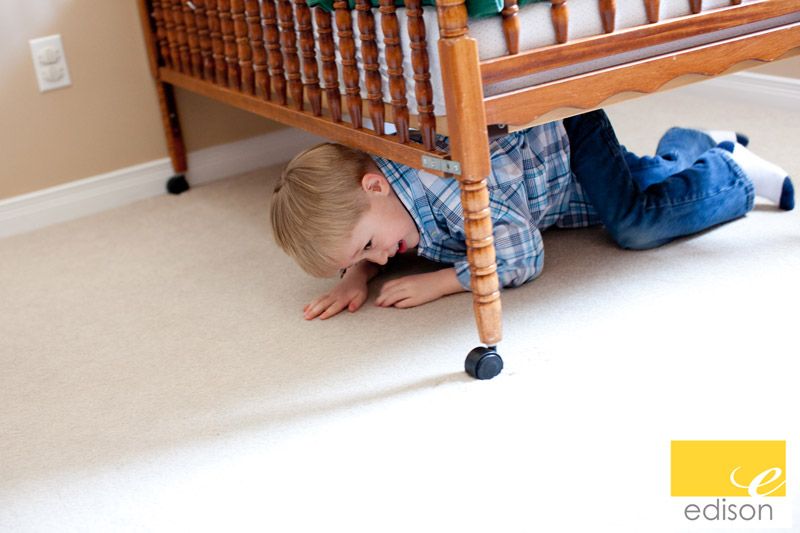 The difference between dad's playing with kids and mom's playing with kids always cracks me up.
(look at dad in the background – ha ha)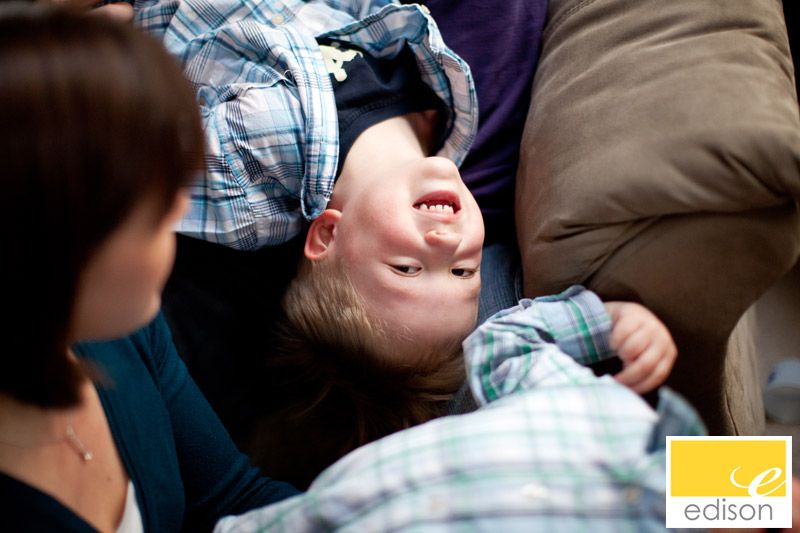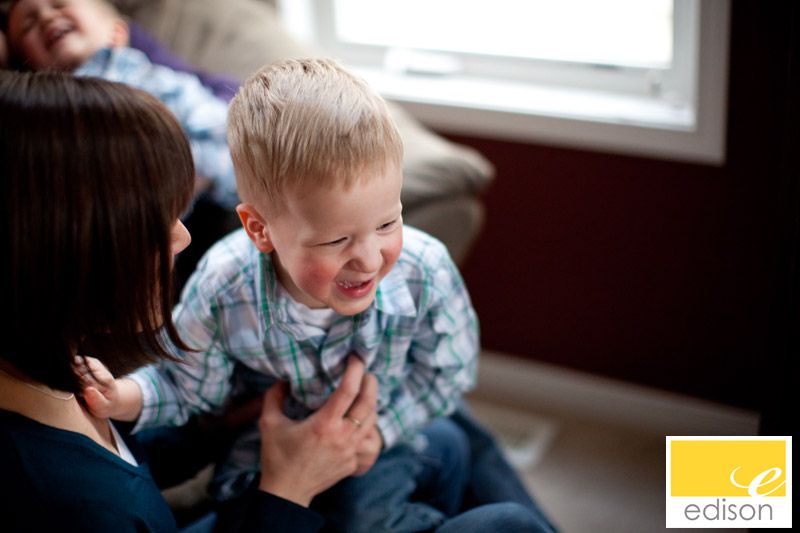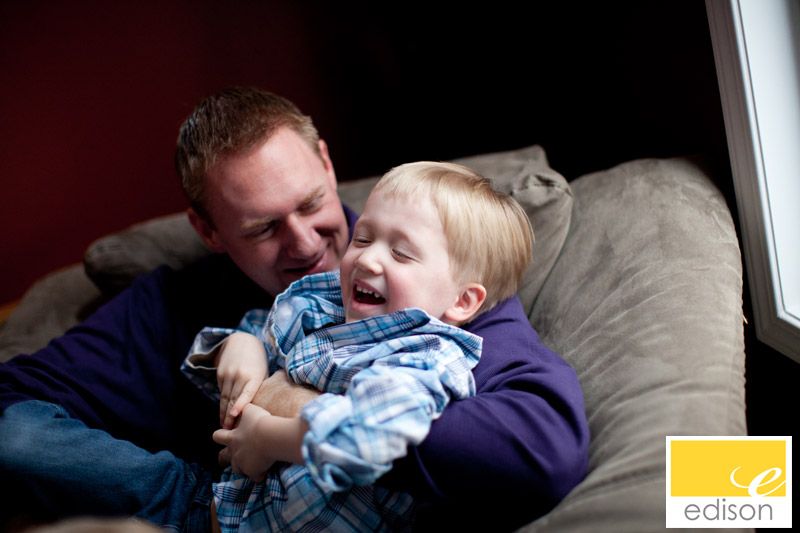 This little series with mom melts my heart.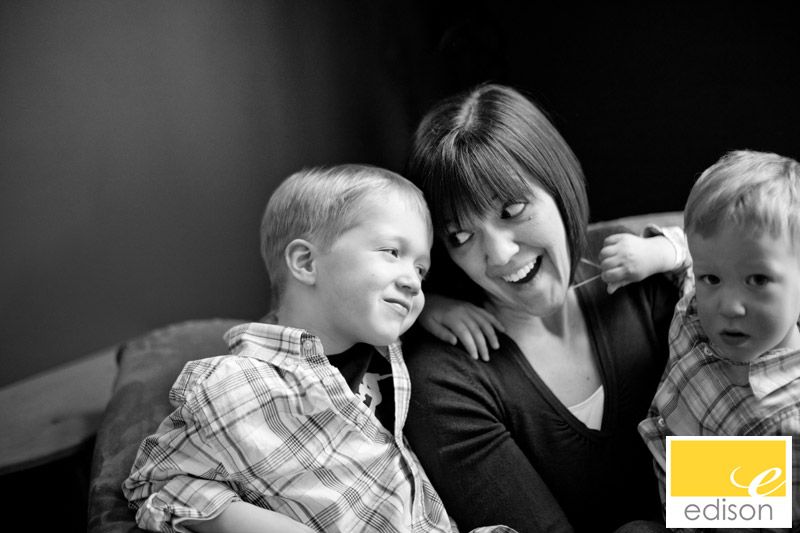 Beautiful family!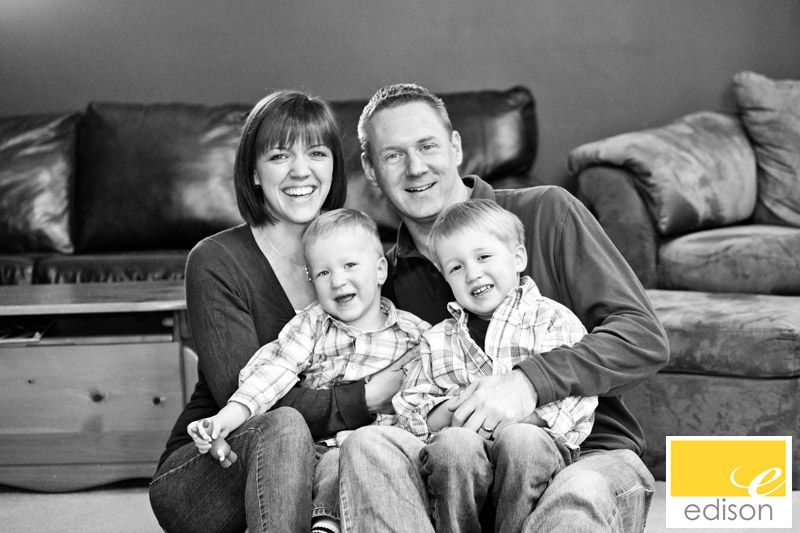 And I love to take time for mom and dad to get some photos too!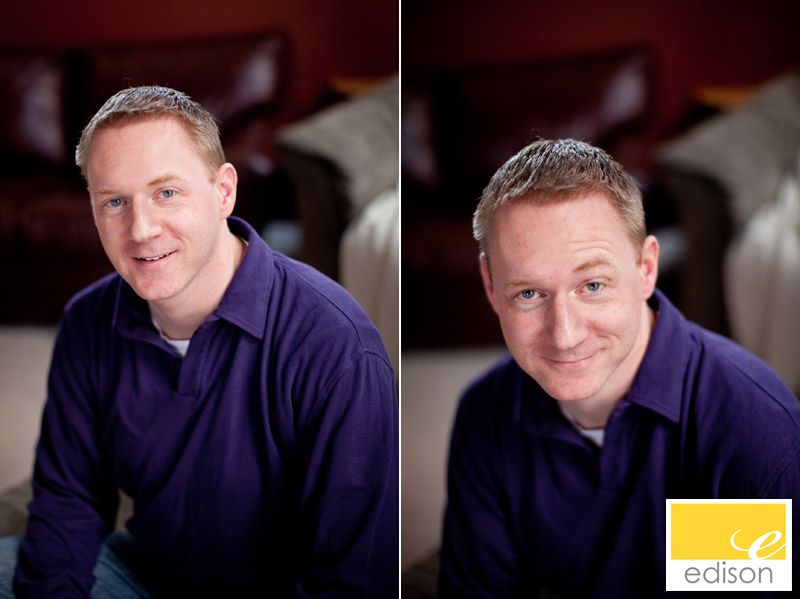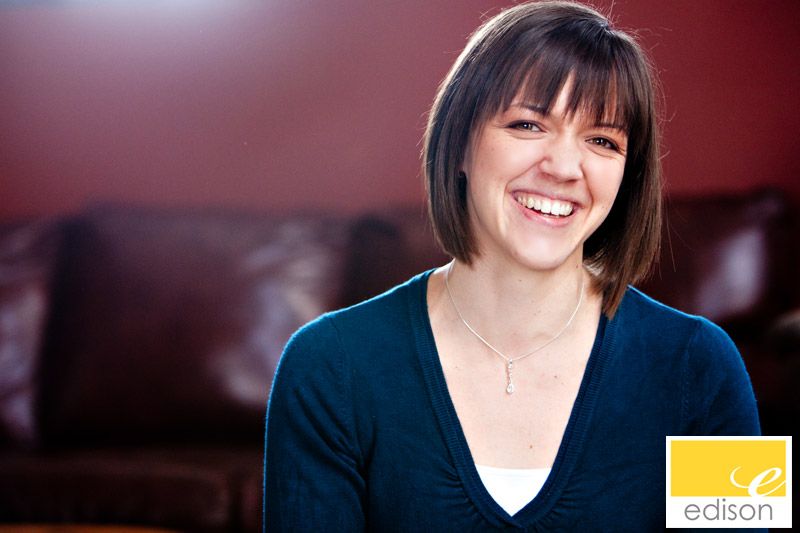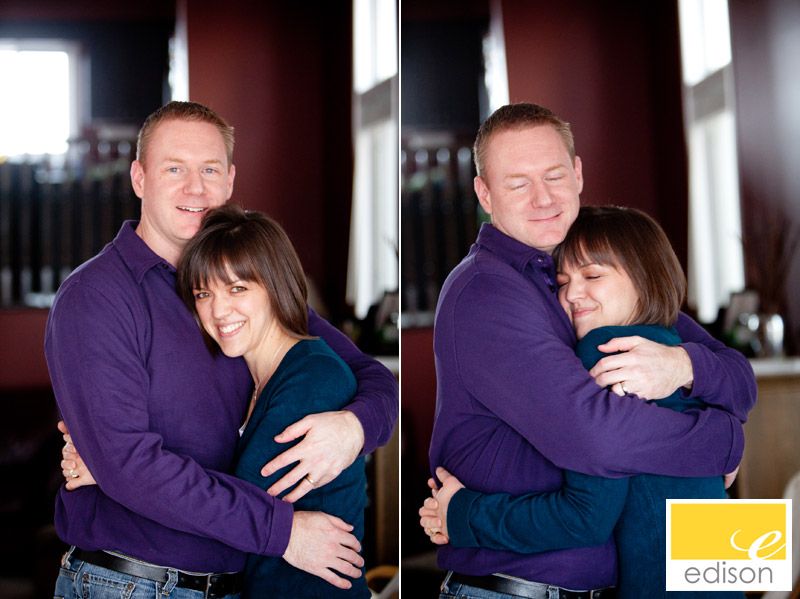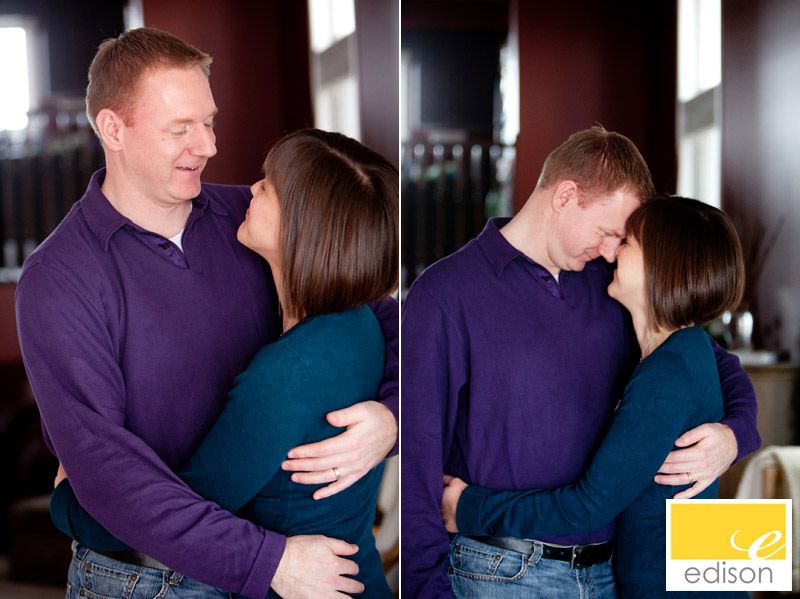 Celebrating life and love,
Krista