At weddings I'm always drawn to kids – and as I was working through some older images found two photos that completely cracked me up. Had to share!
The first – love his confident stride…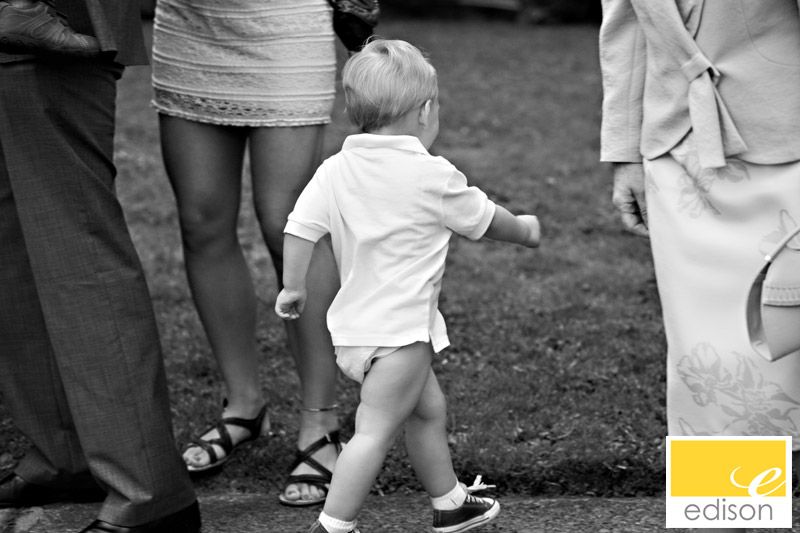 The second… guess someone must have said "kiss my butt" and he thought they meant his own!
Celebrating life and love,
Krista