You often hear people saying about Valentine's – that we should celebrate love every day. And about Family Day that we should be celebrating family every day. But you know, if you're anything like me, you can use reminders in life. I know it's just a date on the calendar – but it is also a reminder to stop. And think about those we love. Those we have been given to love.
This Family Day weekend – I actually got to see a lot of family. And loved it!
Friday nights in our house is Family night. We cuddle on the couch – all 4 of us and the dog, eat pizza and watch a movie. It's such a simple tradition but I love it.
Saturday I started my day by watching my girls do what they love. I love seeing their personalities develop and their interests defined. Eden has been taking ballet this year. To be honest, she's pretty bored with it – but she loves the idea of wearing her tutu and dancing. And I love watching her learn a new skill.
Madi has been obsessed with horses since she could breathe. With a dad and sister VERY allergic to horses we haven't let her pursue it. But, after years of begging, we finally gave in to lessons. Mark and Eden don't get to ride with her or visit the horses unfortunately, but Madi is in her glory up in the saddle!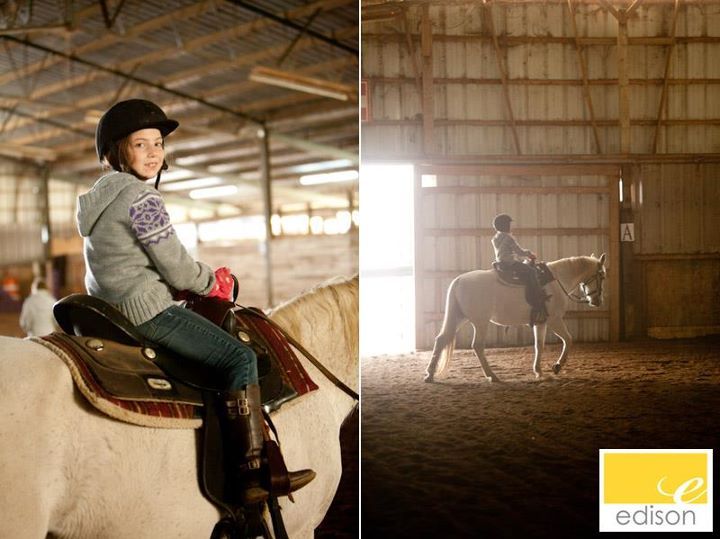 Saturday afternoon I got to spend a few hours not with my family – but with an awesome example of a loving, caring family. I have been documenting 2 year old Meera's journey with cancer and visited her family on Saturday. While there, her mom and dad shaved their heads in solidarity with Miss Meera (who has lost her hair again with chemo). It was a beautiful statement and I'll be blogging more on this soon!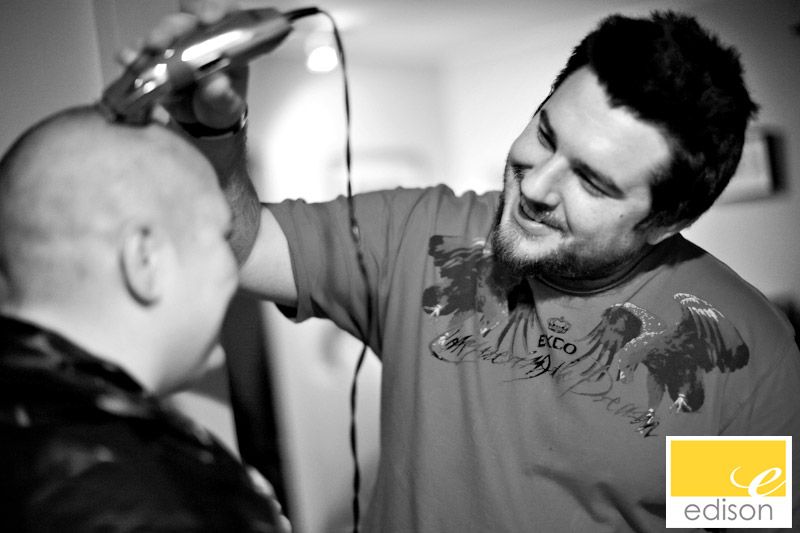 While I was visiting Meera, my girls were able to go visit their cousins Aydra and Jack they don't see often enough. I love the relationships with cousins! Although I didn't get a picture of them together this time – this is one from Christmas that looks like it could have been taken on Saturday. They had fake glasses and face paint on Saturday too!
Sunday afternoon, we had our annual Hall Family Olympics here at my house. My sister planned the games this year and since we're snow-less (boo!) we did indoor games. She planned "Minute to Win It" games and it was so much fun! Here's some of us playing the game where you start with a cookie on your forehead, and only using your face – no hands! – have to get the cookie into your mouth. Hilarious to watch! A really fun evening!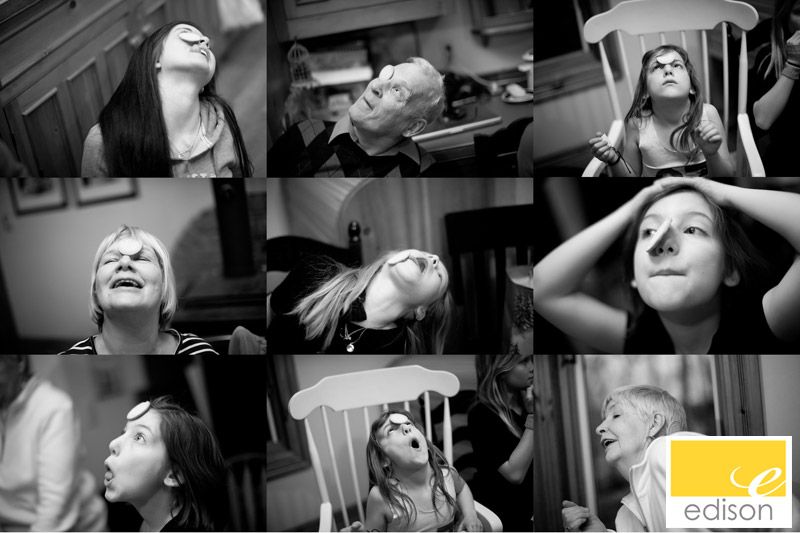 And today, on Family Day we spent most of the day lounging at home in our PJ's. Divine.
Eden gave me this sketch of her "superhero" costume for "Nature Girl" about a month ago. Every day she asks when I can make it. Today I finally pulled out the sewing machine, and found scraps of material to match her requests and tried to piece together her costume. She's thrilled. Easy to please. Introducing Nature Girl. The green is for grass. Red is for lava. Yellow for light. Blue is for water.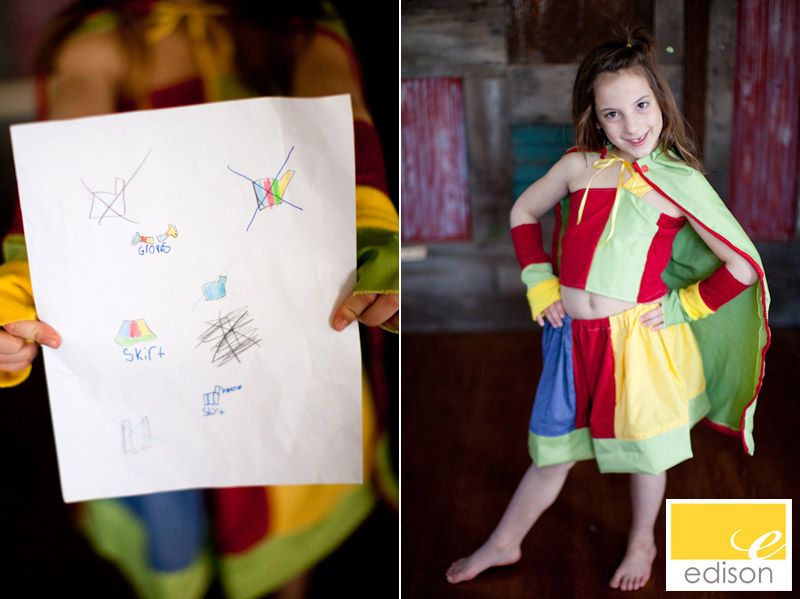 And we ended our Family Day weekend with visiting my in-laws at their new home on the lake. Such a calm, relaxing location. Love it! And since I forgot my camera… here's a snapshot from my iphone!
All in all, I feel relaxed, rejuvenated and reminded that family is awesome….the family you are born into, the family you marry into and the family you gather as you journey through life.
Celebrating life and love,
Krista