15 years ago I married my Mark. Wouldn't change that for a second. But there are a couple things I would change about the wedding. We were young, fresh out of school, little budget, and just wanting to get married. We had a fun wedding and for the most part I'd keep things the same. There is one big thing I would keep the same.
I'd hire a professional photographer and get an album.
We had a friend take our photos – like many people do – and he was (and is!) a phenomenal nature photographer. But wedding photography calls for something different in the terms of skills. We have great photos of the facts of the day. But not the feelings. Emotions. And little moments.
At the end of the day, he handed us our film – much like being handed a disc nowadays. We printed off photos and put them in an album. But then we wanted to take an image to work and not bring the big album, so we removed a photo from the album here. And there. I'm sad to say our wedding album has many missing holes. I think our kids have seen one photo from our wedding.
This is probably why I am so passionate about couples receiving a finished product – like an album. I don't want you 15 years down the line to have a disc, and nothing else to show your children. I love the beautiful images of my grandparent's and great grandparent's weddings. I hope my grandkids will likewise enjoy our photos.
I am going to show you two albums that I love to give you an idea…
First is Glen and Dorothy's wedding album. I love the metal cover with the leather spine and back cover. So gorgeous!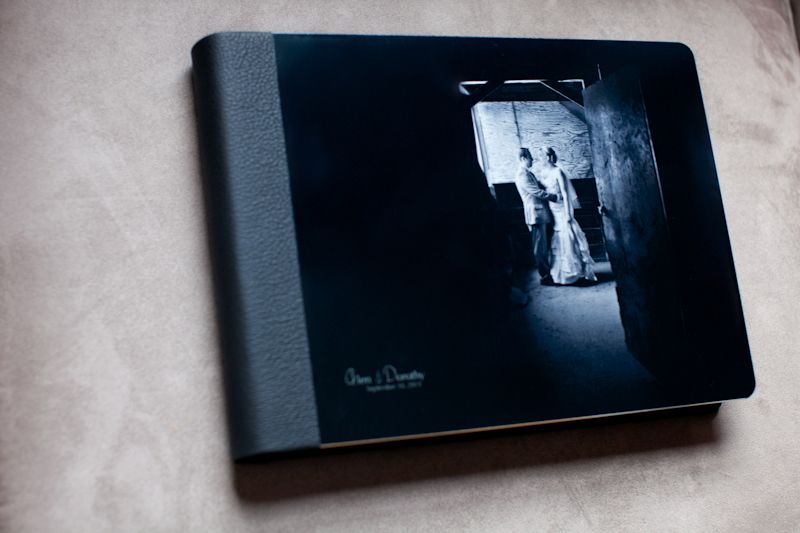 Their album tells their story thoroughly and shows off all their great ideas and details!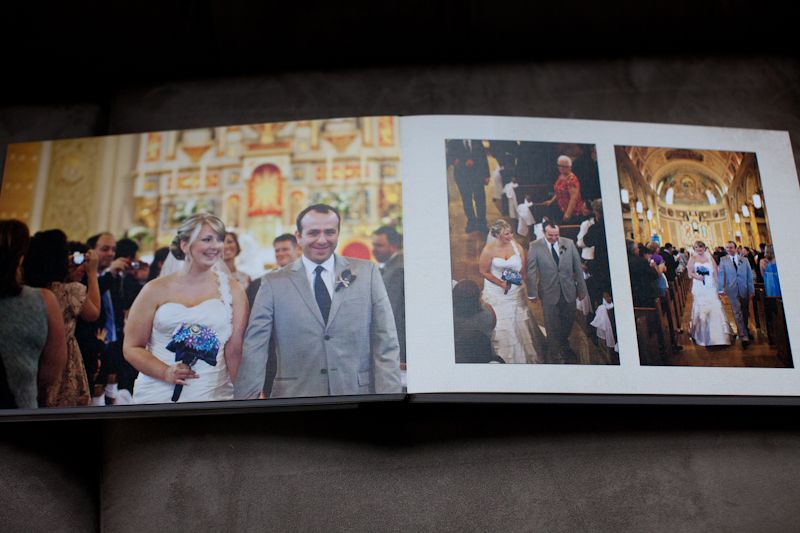 Next is Peter and Heather's album. I designed the entire album and leather cover to be sleek and modern. More like an art book – clean, crisp and gorgeous!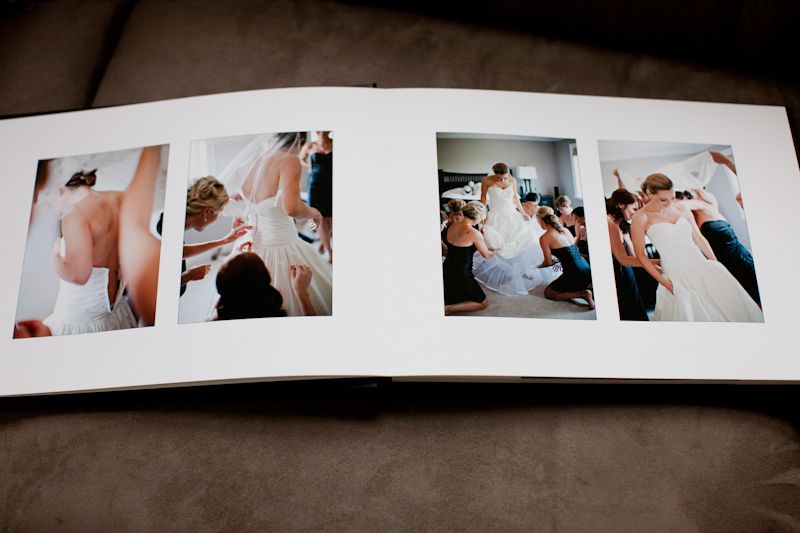 Celebrating life and love,
Krista