If you have been following my blog, you will know that I will be photographing Meera and her family each month as a personal assignment… documenting their journey through cancer.
A lot of people have asked me "why?" I am doing this assignment. It is something I have wanted to do for years – so many of us are touched by cancer. Too many of us. But not all of us know what a day in the life of someone actually going through it looks like. What the reality of the big "C" word in your life can mean.
When I met Meera and her mom, Laura I just knew they were a fit. Laura is so open to talk about their journey and Meera is just so stinking cute! And as I met with them this week, I was reassured this was the right choice – I love this family already.
The night before I Was to photograph Meera in her home, I got a text from Laura. Meera had been admitted to the hospital – after her chemo that day her blood platelets were quite low and she needed to stay in the hospital. SHe asked if I wanted to reschedule. No way! This is life for them. One thing I really appreciate about Laura, is she explains everything to me and is so informative. And she is so positive through it all. I heard her say a few times "this is our life now." Just a fact.
I wanted to quickly share a bit of their story as it is so unbelievable to me. I may have a couple dates wrong – going from memory – so Laura, please correct me.
August 21 – Laura is 8 months pregnant with her second child and turns 26!
August 24 – Meera is diagnosed with cancer
September 17 – Roy and Laura's second daughter Ameena (meaning "faith") is born (3 weeks after Meera's diagnosis!)
Laura calmly told me how she asked to be induced, as she was needing to go around Meera's chemo schedule as well. She had her baby, then stayed in the hospital a couple days until it was Meera's chemo day in the same hospital so that she could be there with her.
I am a mom of two daughters almost the same age. Remembering to brush my teeth was a challenge in the early days. I am absolutely in awe of Roy and Laura's strength and great attitude. Love their little "Meera-cle".
Without further ado – here's a glimpse into January with Meera.
When I got there, Meera was at an ex-ray so I caught Laura having some cuddle time with Ameena. They were in a private room, but that still meant that overnight the sleeping arrangements were less than ideal – Meera got the bed, Laura got the pull out chair and Ameena got the stroller.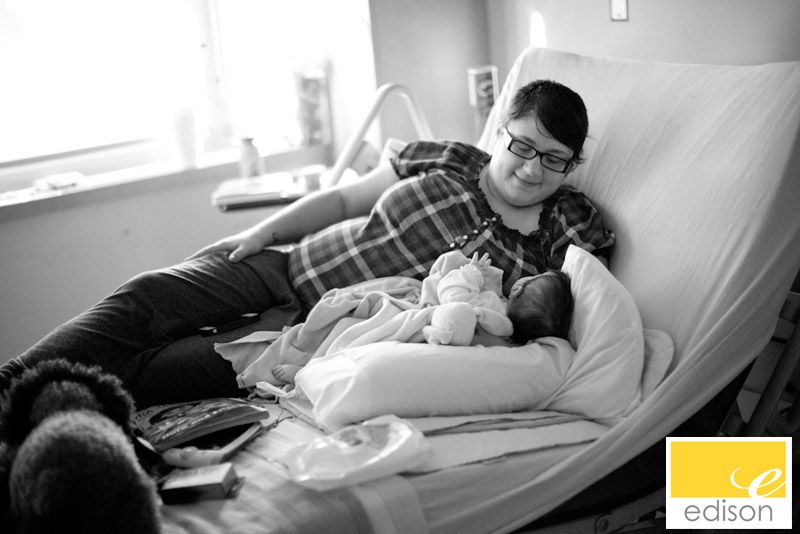 Grandma was there too – and they're doing such a great job making sure Ameena gets attention too!
Meera came back from her ex-rays and didn't want to get out of her stroller. She sat and watched Dora with her Princess dolls!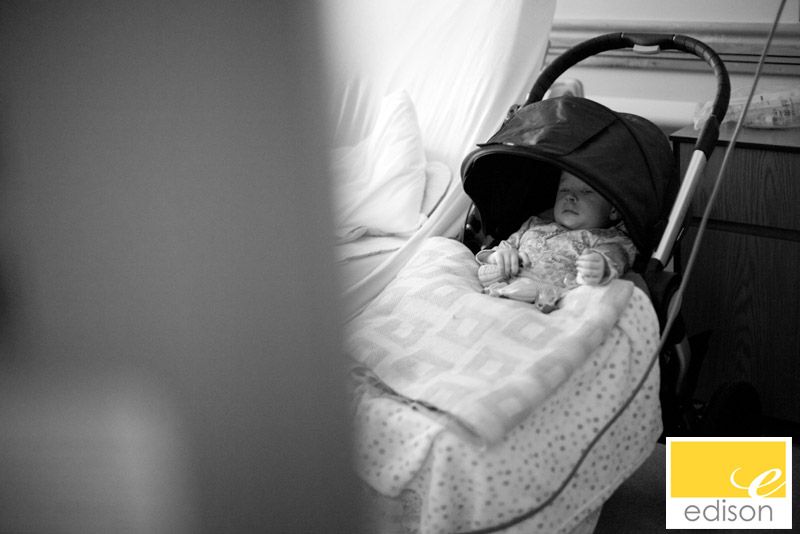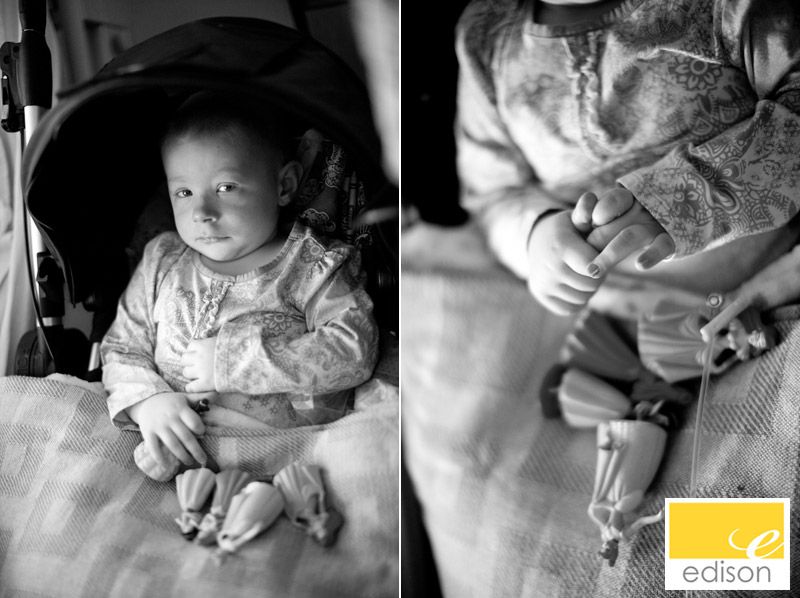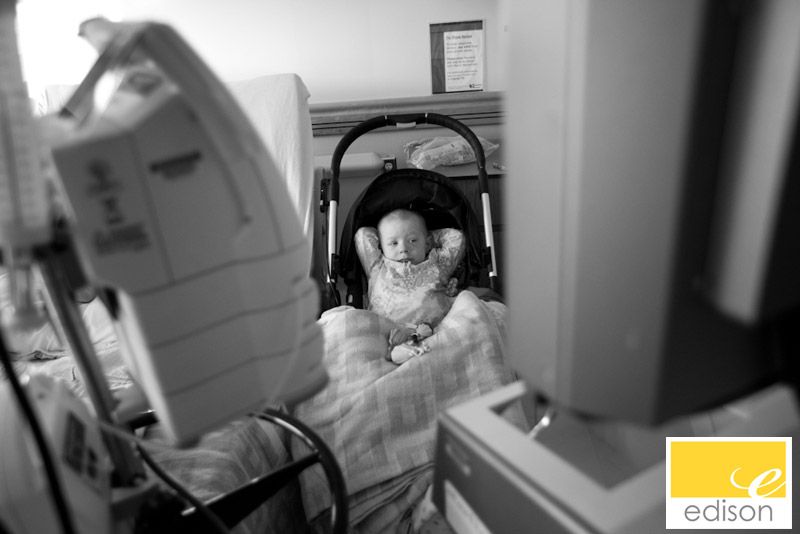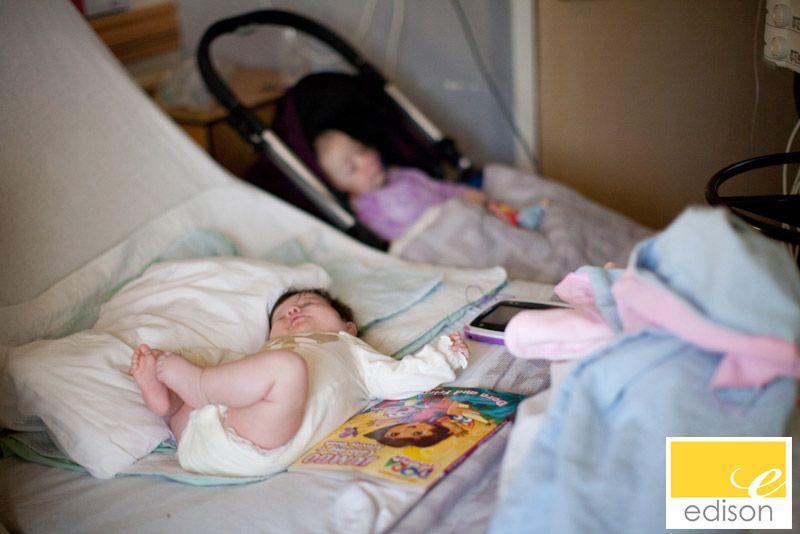 A nurse came in to check her blood platelets. It was so sad – and I debated posting these.. but this is reality. I loved watching Laura comfort her though.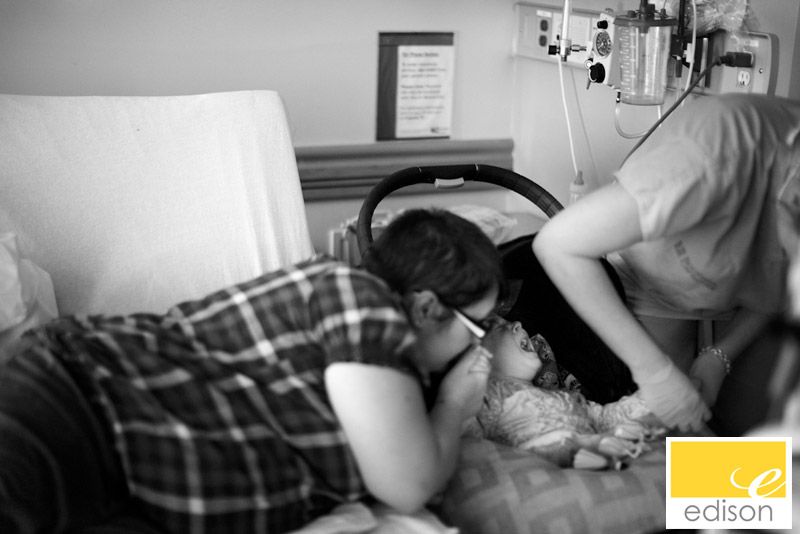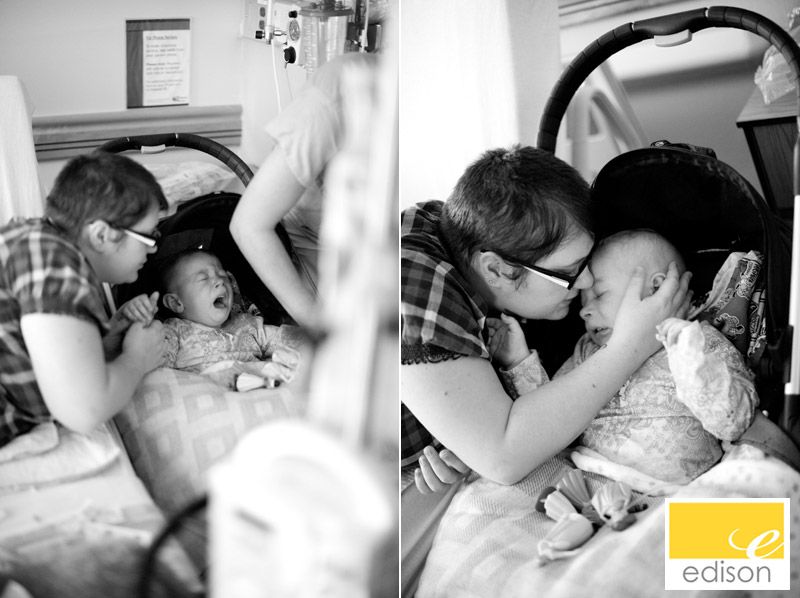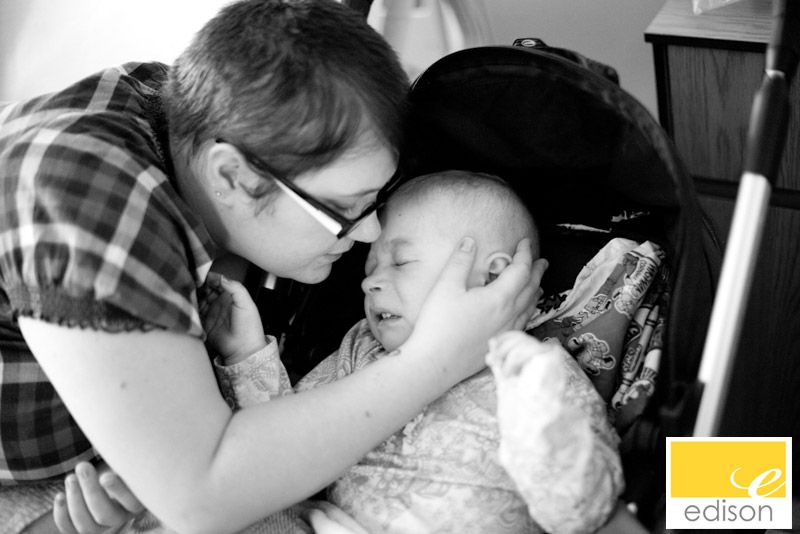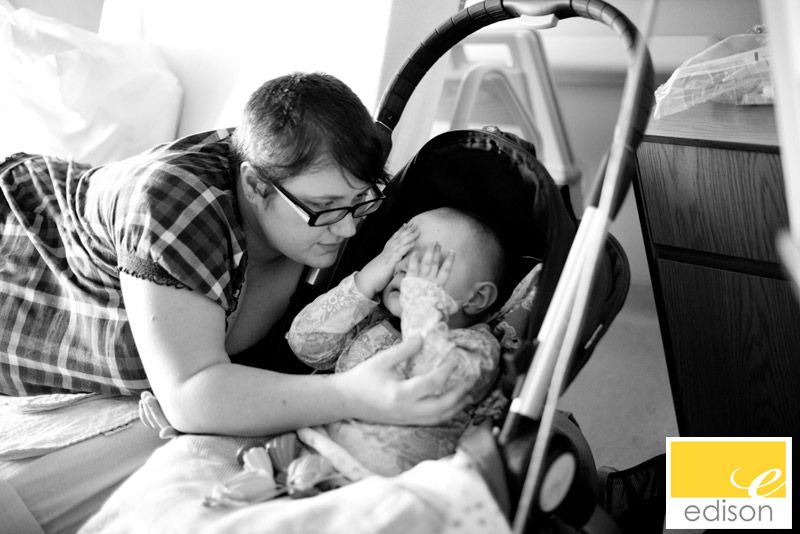 I should mention – Laura buzzed her hair off when Meera started to lose hers. What an awesome act of love.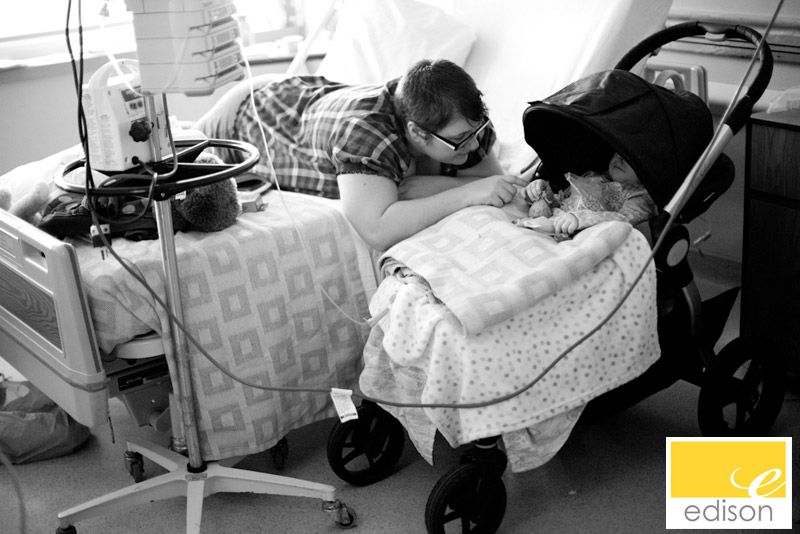 Meera doesn't always eat – so she has a "button" she had surgically put in where she can be given medication or tube fed. This particular day they could not get her to eat or drink – so it may mean she gets "fed" later by tube.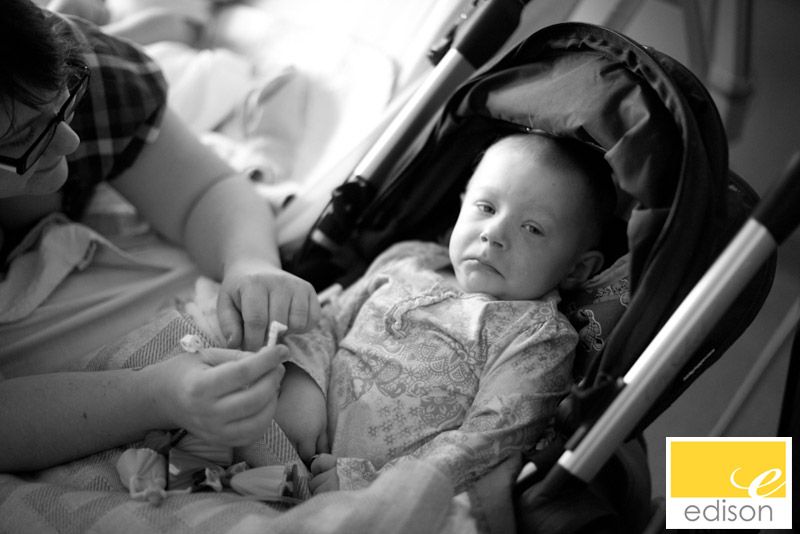 Daddy trying to get Meera to eat…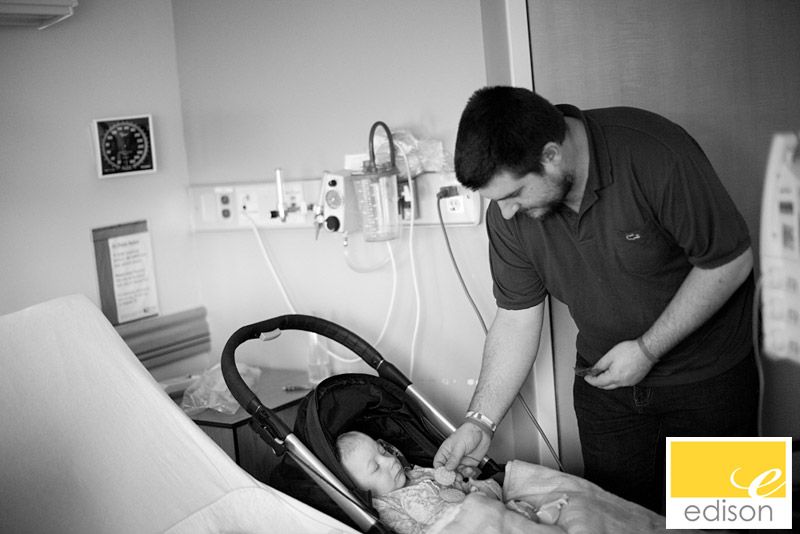 And all the while, happy go lucky Ameena is chilling out.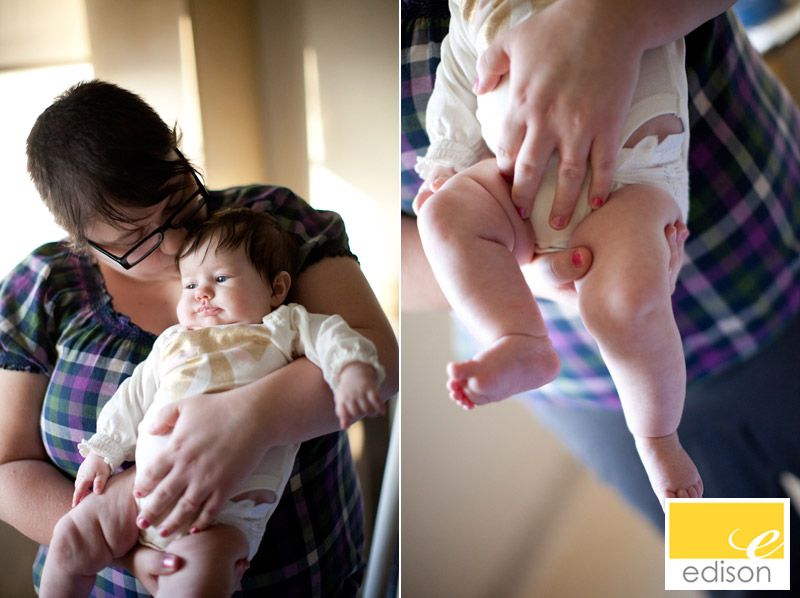 Those legs!! Love her.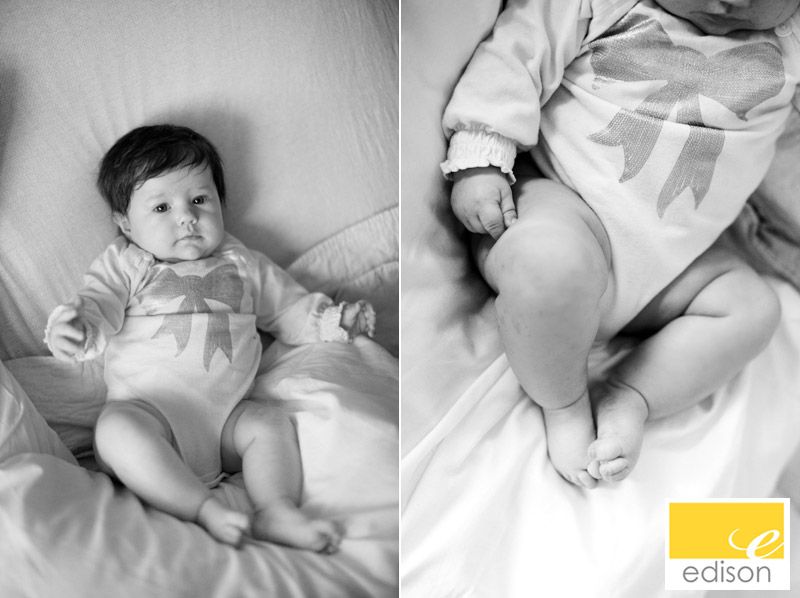 Laura giving Meera some of her medication – Meera thought it was water in there and squirted it in her mouth… she wasn't too happy to find meds! Love how she pretended to give her princess dolls meds too!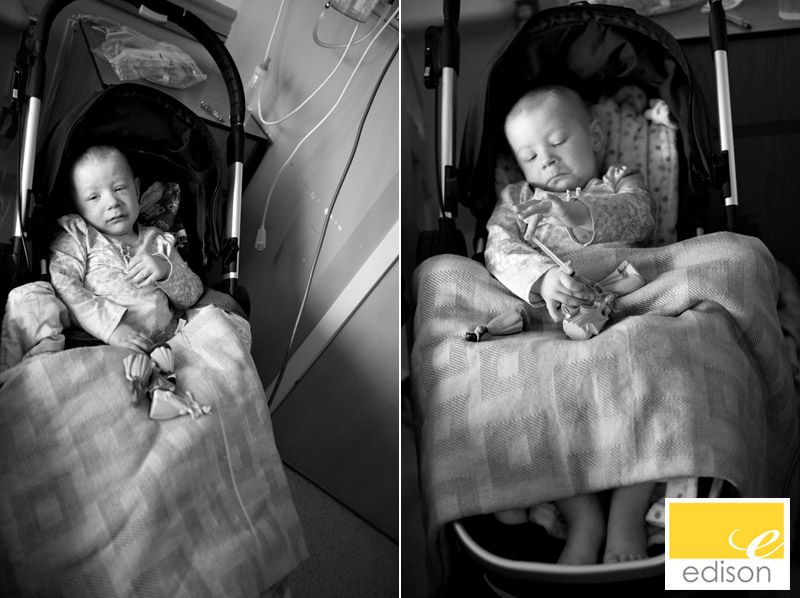 The main thing I saw though was love, love and more love.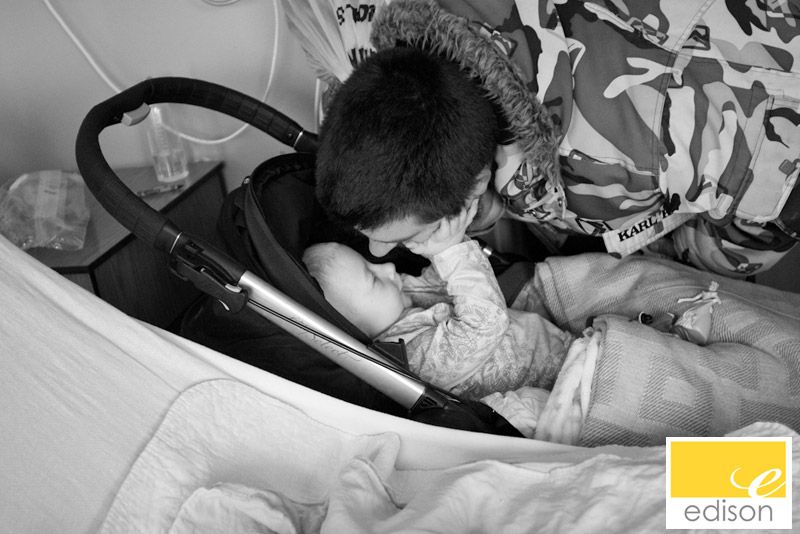 Beautiful, beautiful Meera.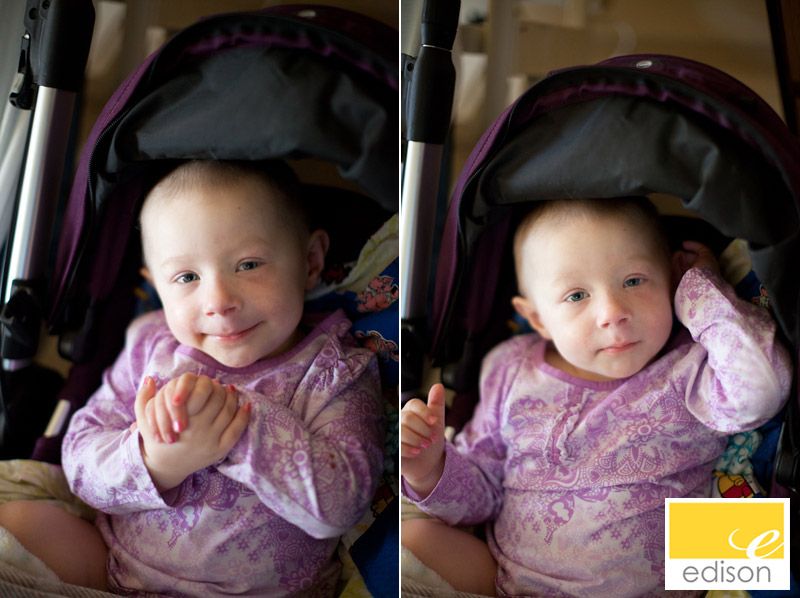 Celebrating life and love,
Krista