I wrote last week about "reluctant flower girls" (see here) and I was reminded about my own daughters as flowergirls and had to share a few oldies!
They have been fortunate to be flowergirls in a few family weddings. They have been little stinkers every time…
The wedding where Eden laid on the stage with her skirt right up, plugging her ears, and then I finally had her go sit down when she started jumping off the top step of the stage during the ceremony.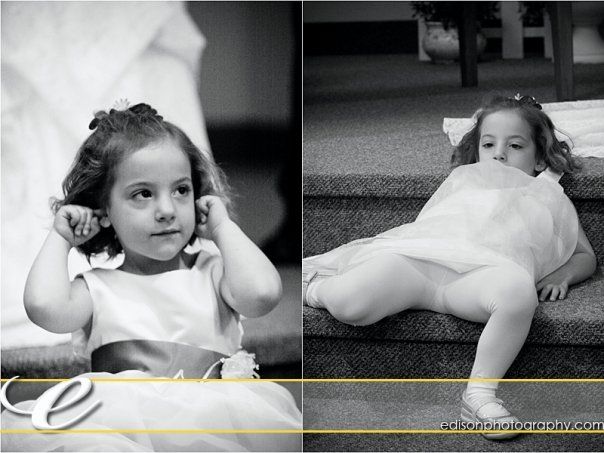 Laying in the grass in a white dress.
At this point the dress is ripped and hair is ruined.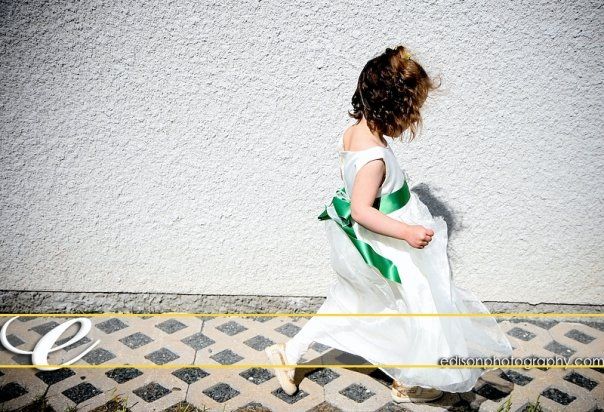 They did have some cute moments at that wedding too…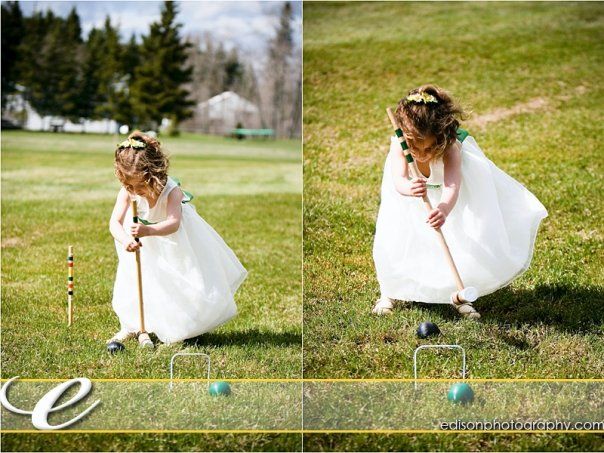 Another wedding….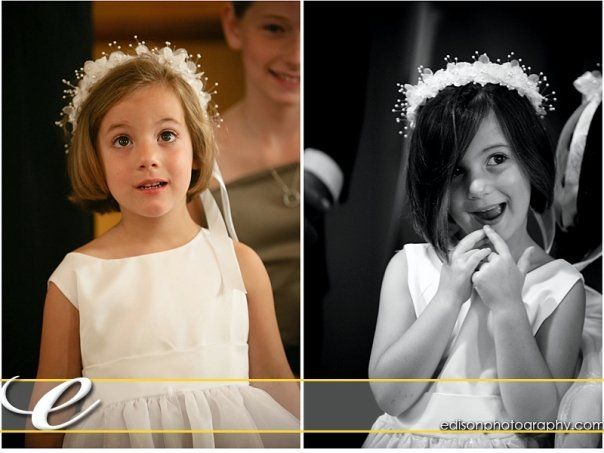 Eden picked her nose – and Madi went over to the front pew, laid down and had a nap.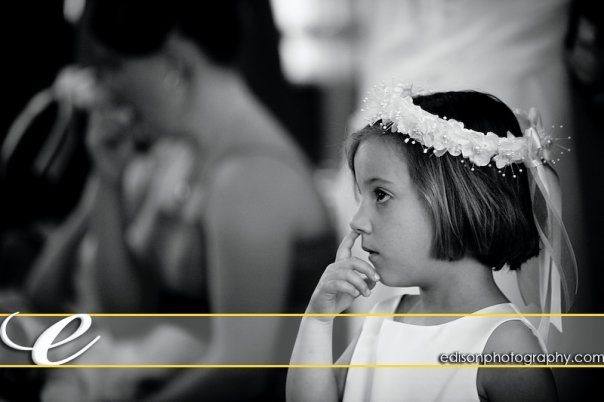 Kissing the groom.
Runaway flowergirl.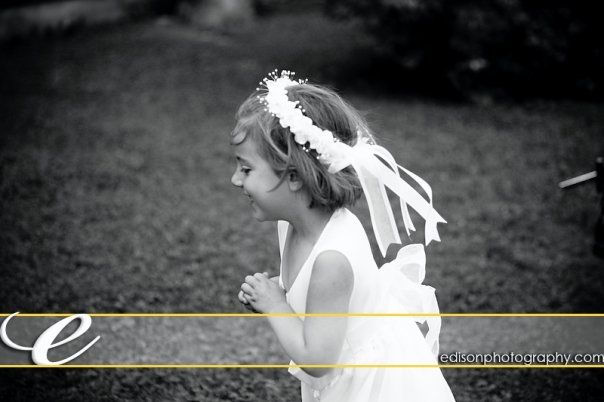 And then another wedding where Madi picked her nose the entire service. I was photographing and Mark was performing the ceremony – so neither of us could get at her to stop. Too funny.
Celebrating life and love,
Krista