I loved this wedding so much – had to break it into two posts as I wanted to share so many images!
Yesterday I shared the ceremony and some images from the first look that you can see HERE. Today, I wanted to share some of the portraits and reception.
We walked in and around the coffee plantation for their portraits. Such a gorgeous location!
After the ceremony, we went back to the house where Bea could freshen up while Dave waited and enjoyed the view. And what a view!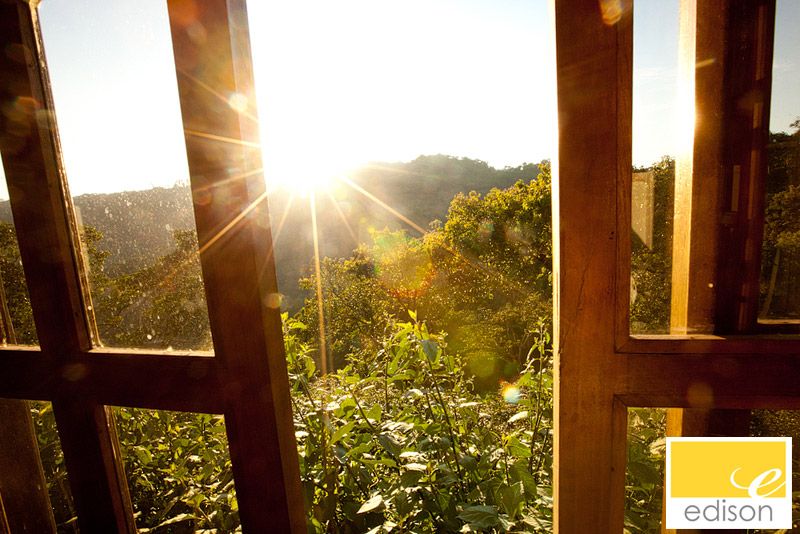 And then it was off to explore and soak in some of that gorgeous end of day sunlight!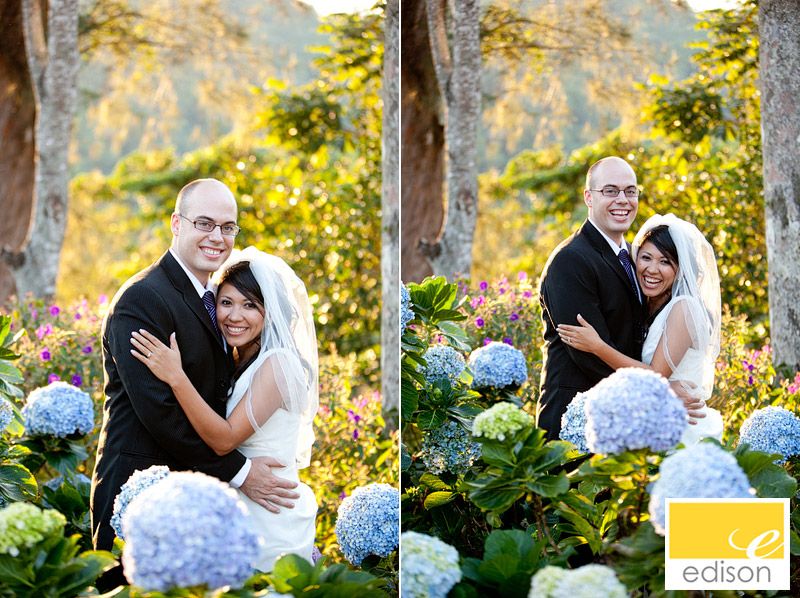 This photo makes me laugh. Dave has learned Spanish very quickly and being immersed in the language is quite fluent. But switching back and forth gets confusing. Here, he was talking to his own sister in Spanish while someone translated for her. I came up and pointed out the obvious "She speaks english!" which got this big laugh when they realized their error. I am so impressed though at the language skills of so many people there who could effortlessly flip between languages!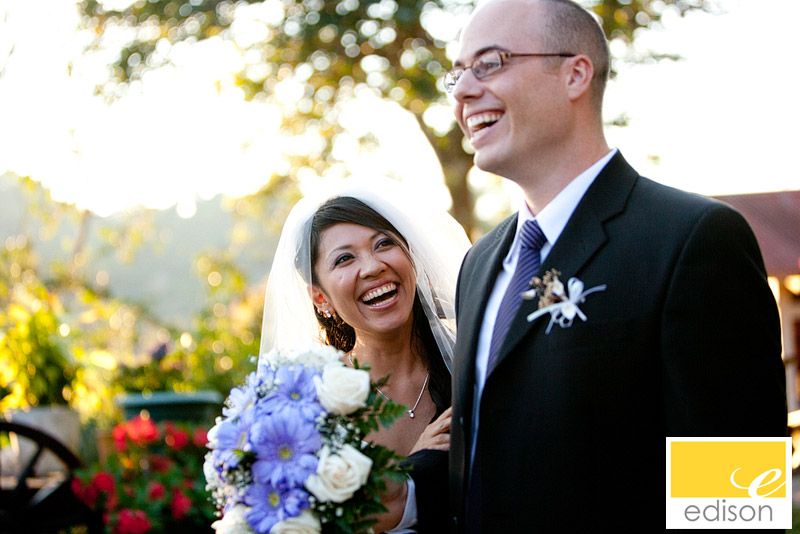 El Salvador isn't that safe, and as we left the estate property, Aaron and Jeff (two groomsmen) pretended to be bodyguards to protect the happy couple.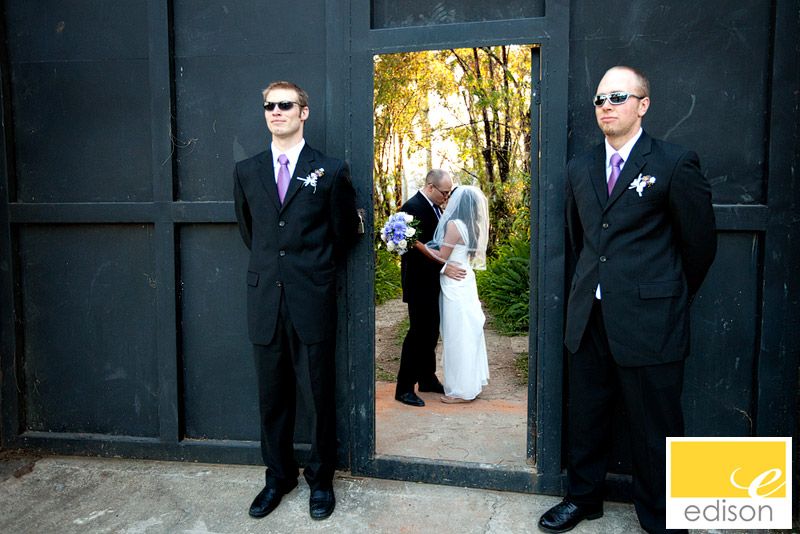 But somehow I think this guy did a better job of protecting and scaring people off…. never thought I'd get use to people strolling along with big guns! But thankful for all the security and that this guy followed along with us.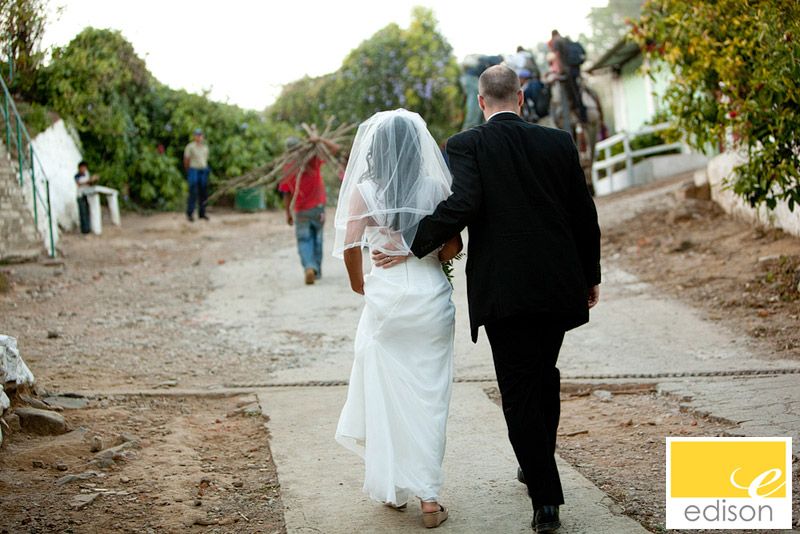 Watch these two little boys behind Dave and Bea… you don't need to speak the same language to see what mischief they're up to!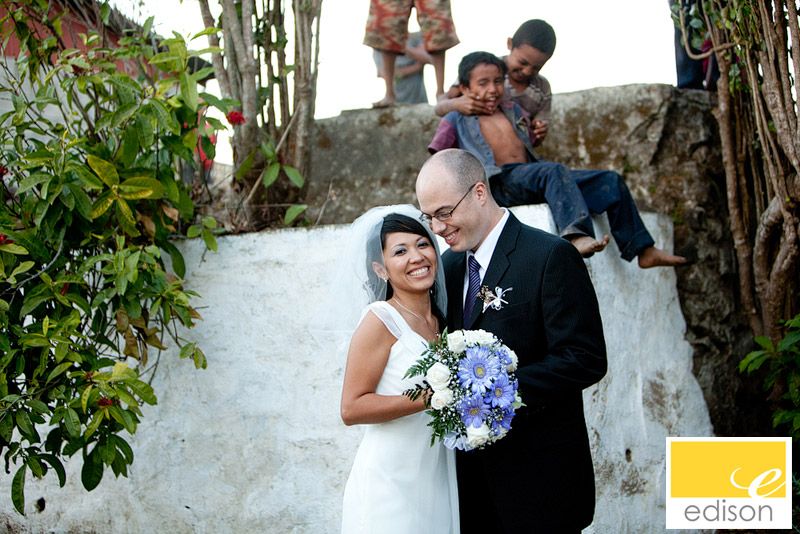 Ha ha – love how the one boy grabs the other one to try to imitate their kiss – and then gets shoved away. Typical kids!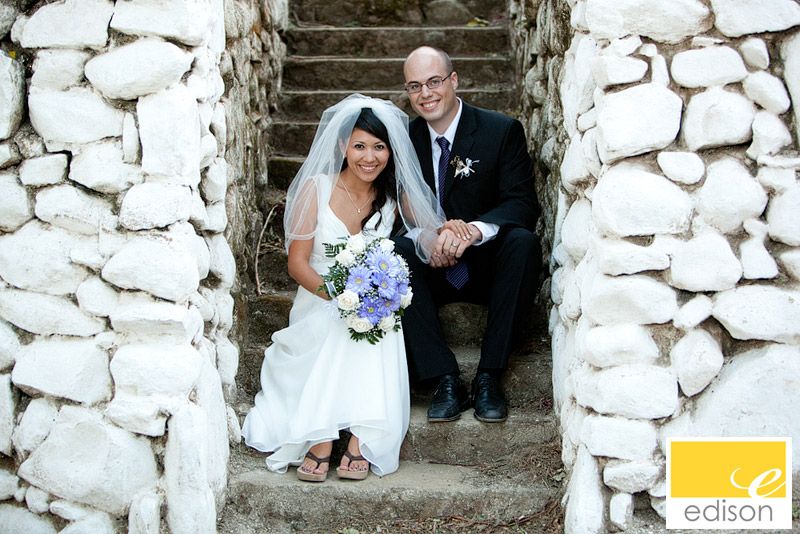 You have to remember these images of Dave piggy backing Bea when you see the cake!
We ran into Dave and Bea's siblings on our way back to the reception – and Dave requested we do an old fashioned, serious pose for an image.
But this is much closer to their true personalities!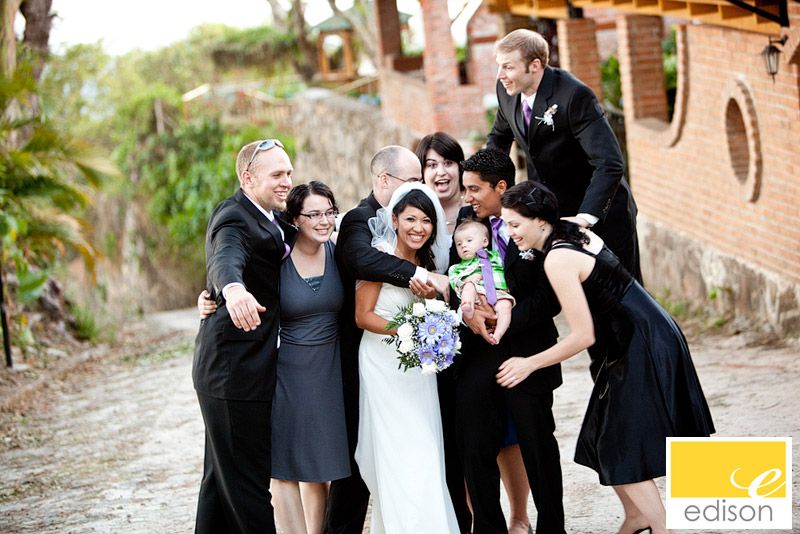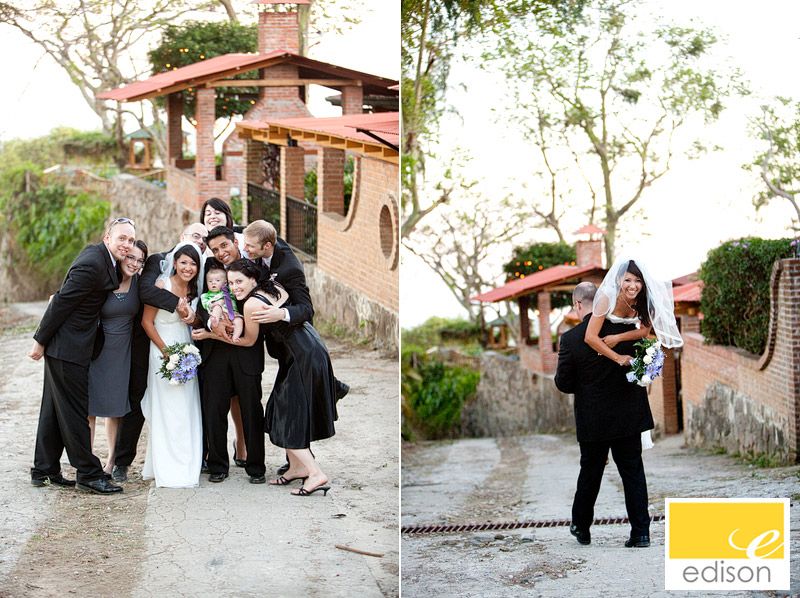 Reception time! I just loved the reception set up and location on the mountain side – so beautiful!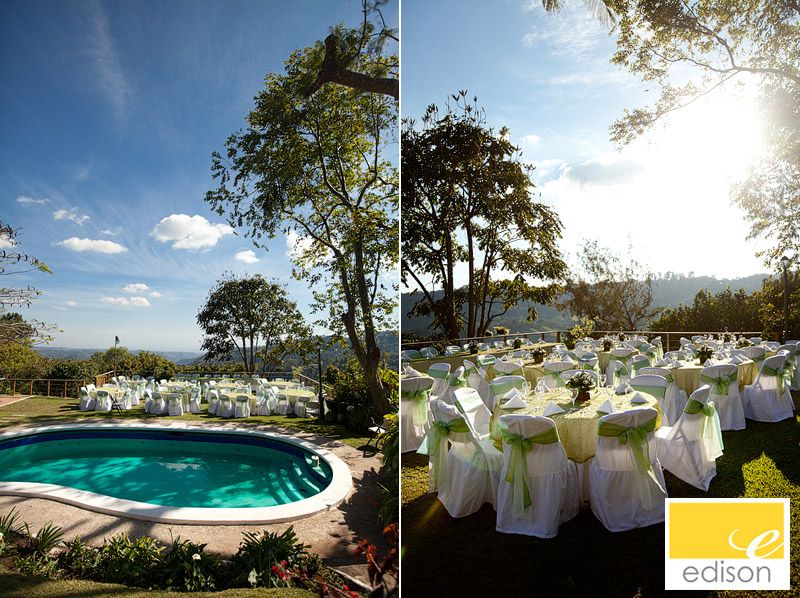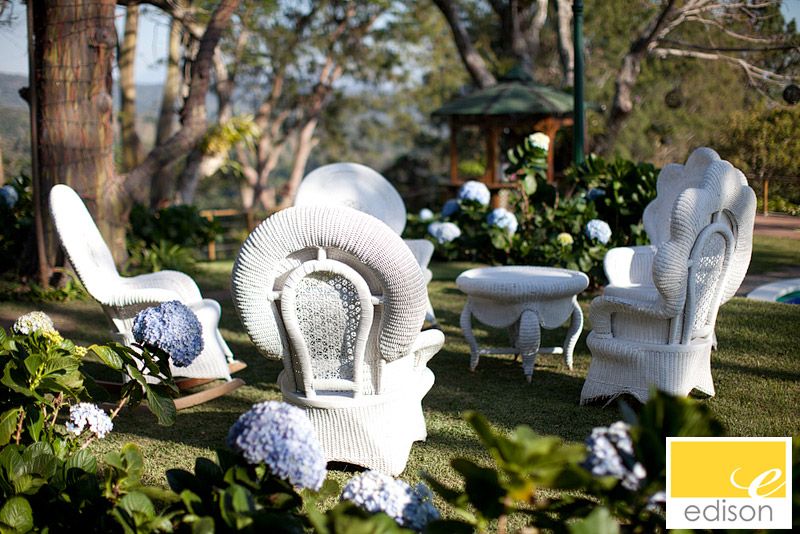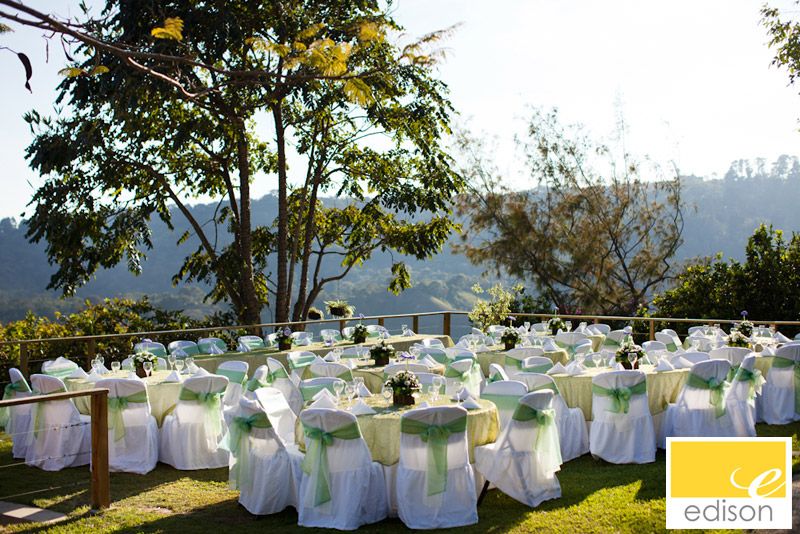 And remember how Dave likes to piggyback Bea? Such a sweet cake. Dave was laughing at his "hockey stick" though – he said they had probably never seen one there in El Salvador and thought it looked more like a golf club! Still, super sweet!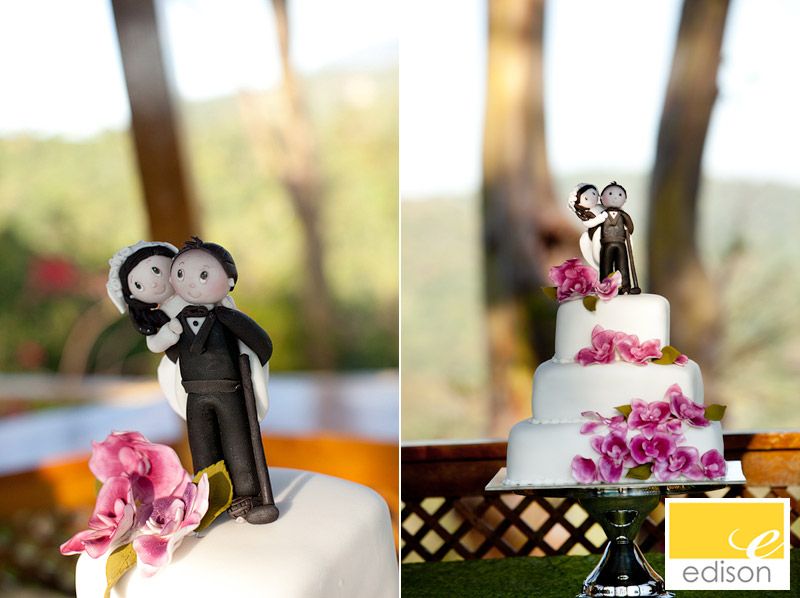 At the reception, they had a couple of fun stations. One, was a s'more station. It was so fun to see the Canadians teaching the Salvadorians how to roast a marshmallow and make the perfect s'more!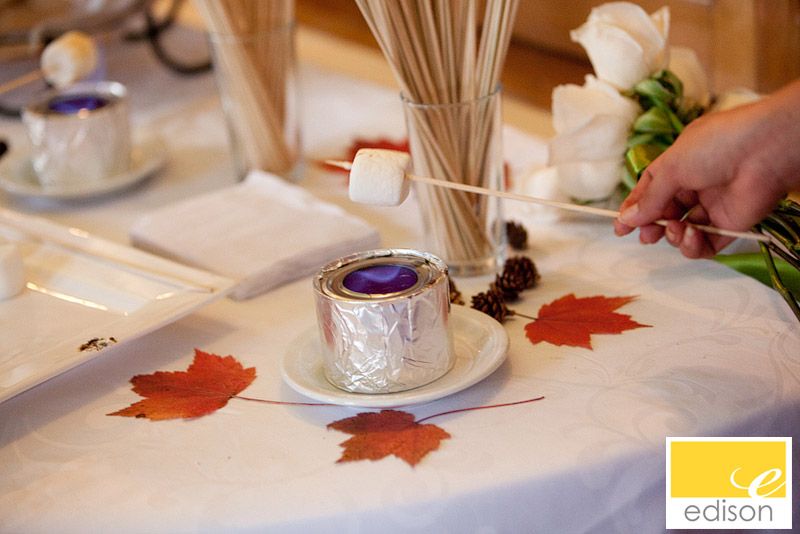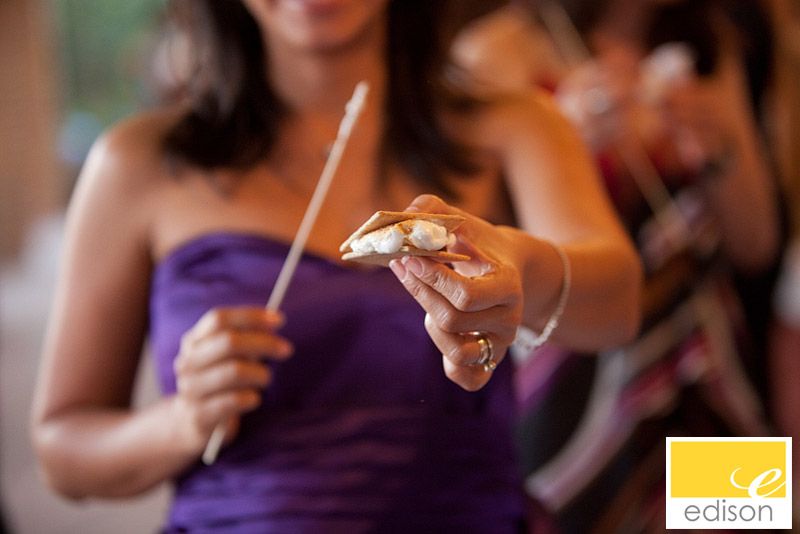 Another station they had was a photo booth with a Canadian flag, and an El Salvador flag – with props form both countries. The booth was a big hit and people were there all night throwing fake snowballs, and pretending to drink from a coconut!
It was a fun reception with the Canadians introducing the Salvadorians to some fun games (Mad Libs and the shoe game). They were really getting into clinking the glasses to make the couple to kiss, so I asked one of the bridesmaids if that is something they typically do in El Salvador, to which she replied "No, but we're quick learners!" So fun!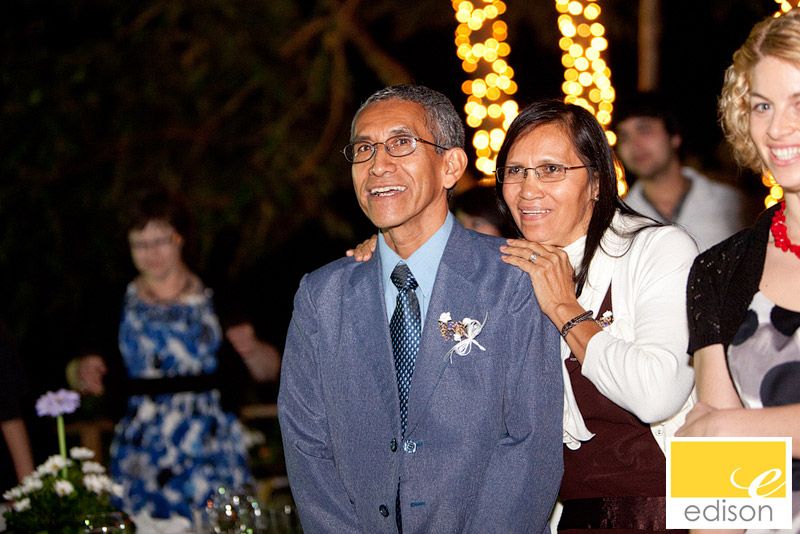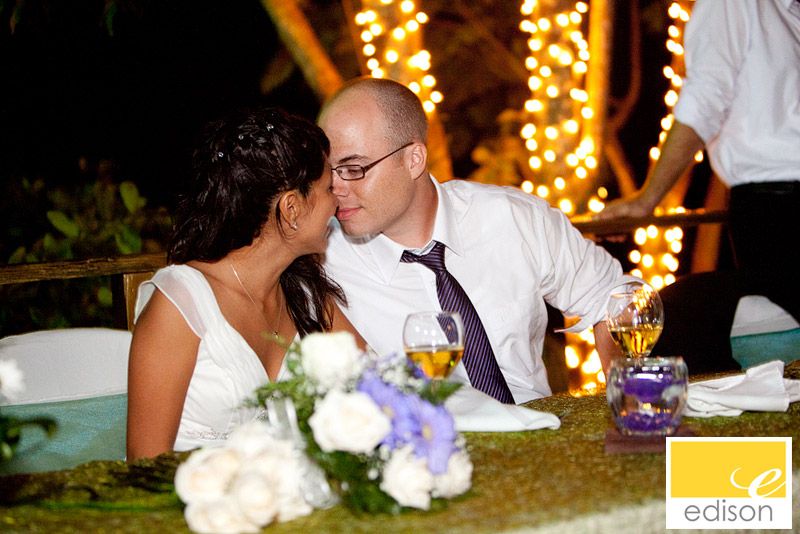 Dave and Bea – thank you so much for letting me celebrate alongside you and document your story!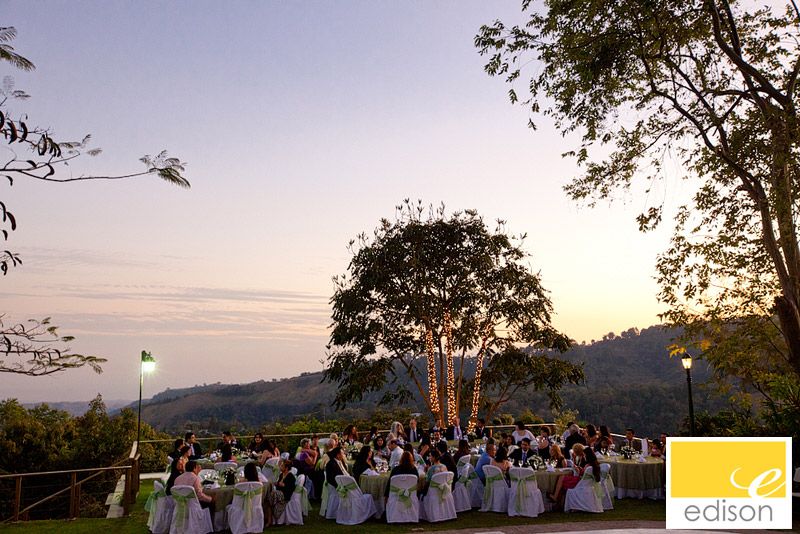 Celebrating life and love,
Krista