Dave and Beatriz' wedding was such a gorgeous celebration – up in the mountains of El Salvador at a coffee plantation estate. They did an amazing job of incorporating Bea's Salvadorian culture and Dave's Canadian traditions throughout their wedding. I'll point out some in the images below – but will likely miss some as there was so many!
This wedding was so much fun to document – not just because of the gorgeous location and couple, but because of their two cultures coming together – both bride and groom fiercely proud of their heritage. And the couple is just smitten with each other and surrounded by friends and family who love them!
I started my day with Bea at the salon – it was a great chance to get to know each other better as I watched her transform into a gorgeous bride.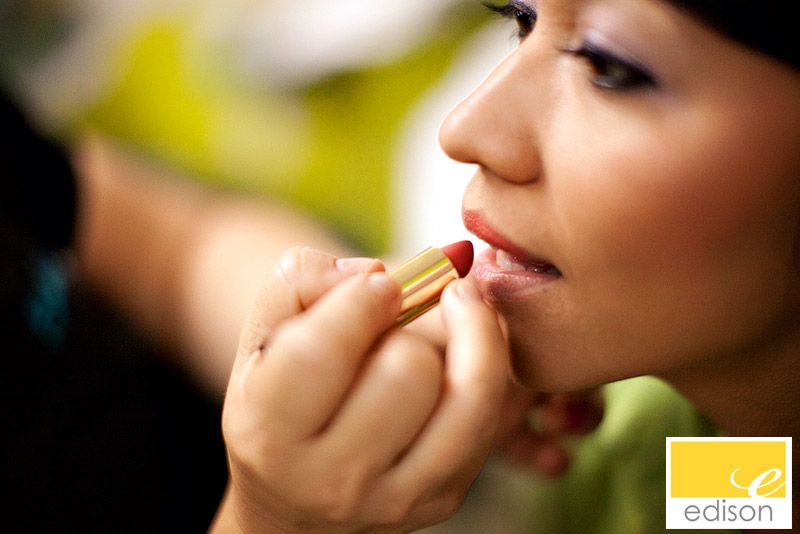 We then headed up to the estate for the rest of the day. Such a gorgeous location up in the mountains (the drive was scary though!). Bea got dressed in this sweet little house on the property – and we did a lot of the portraits on the balcony of it overlooking the valley.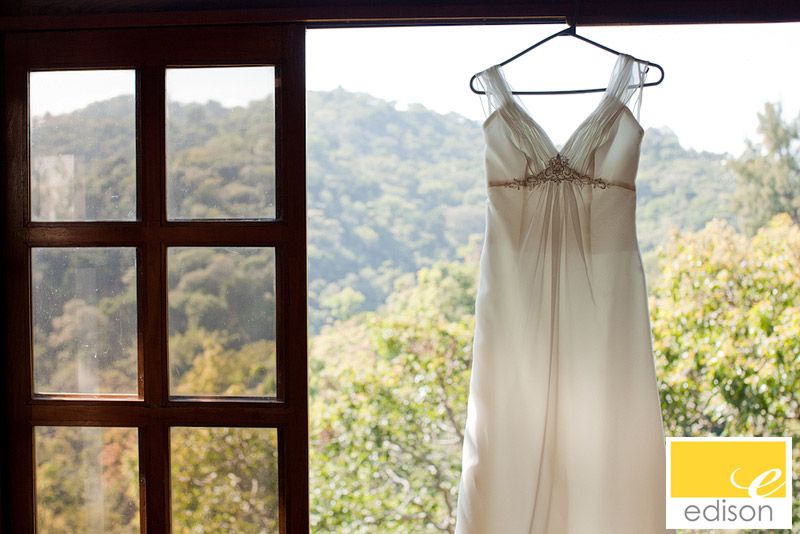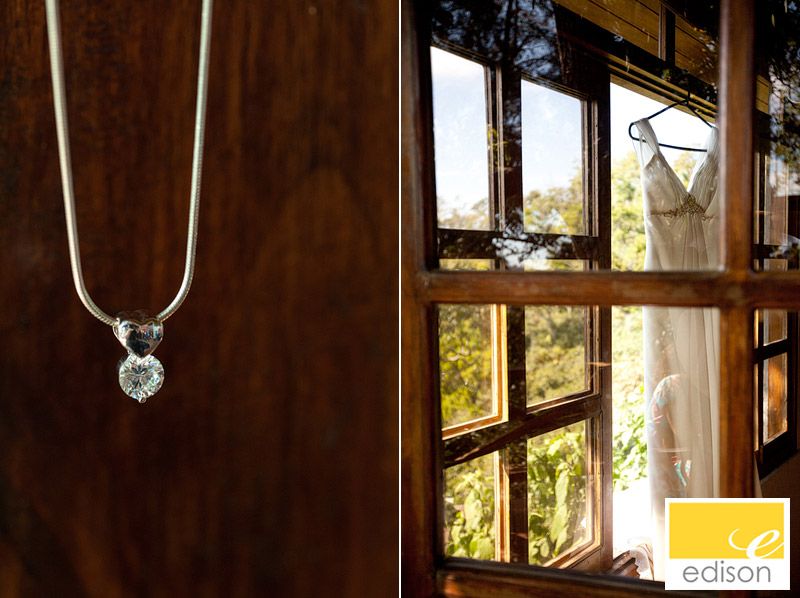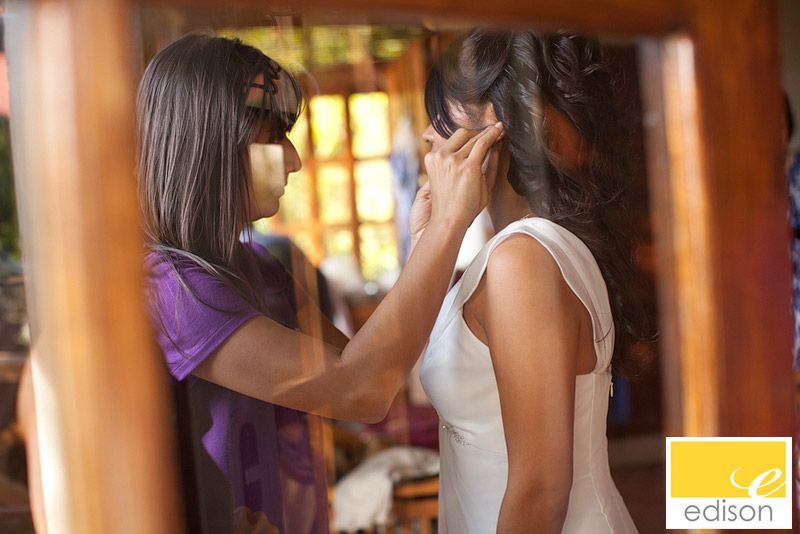 And we can't forget the handsome groom!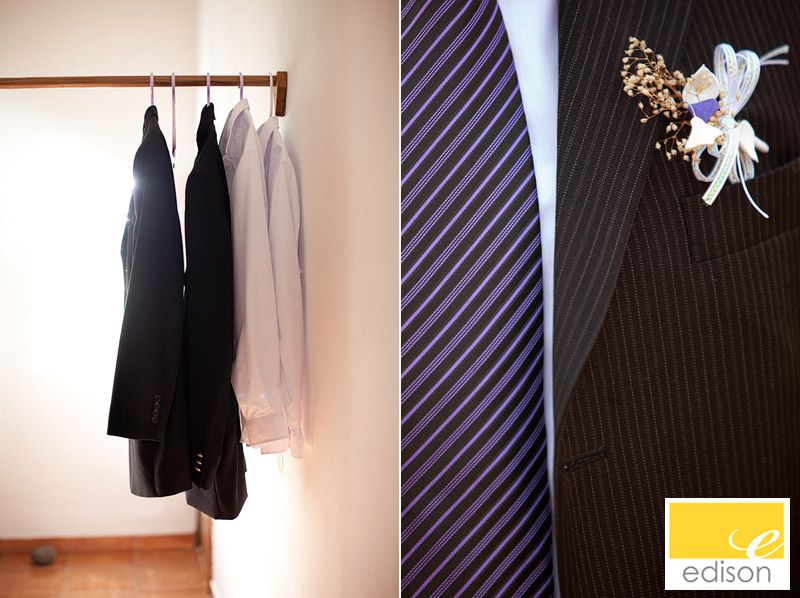 Dave and Bea did a "first look" before the ceremony. They decided to have their family present also which was fun!
Everyone waiting for the big reveal!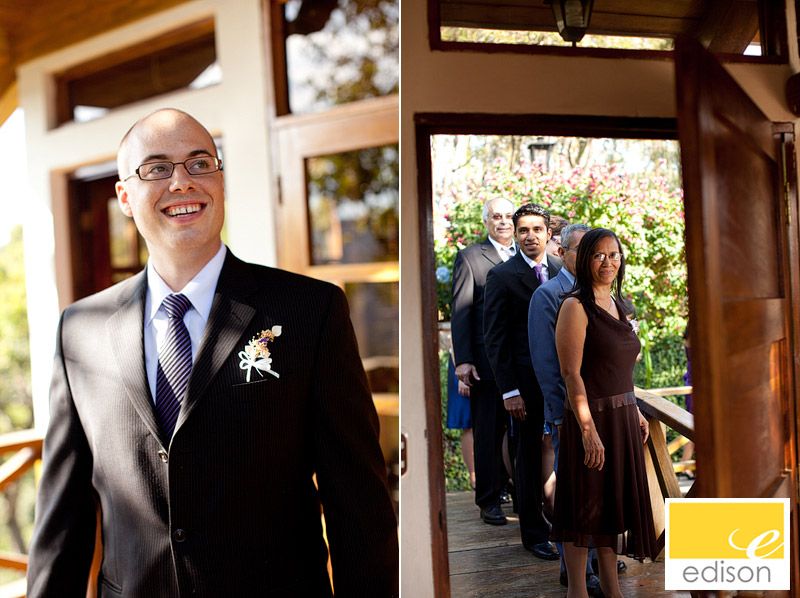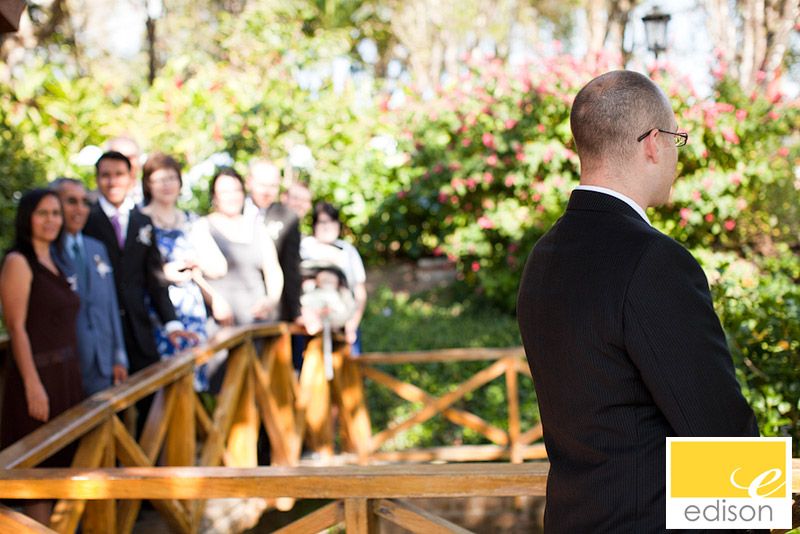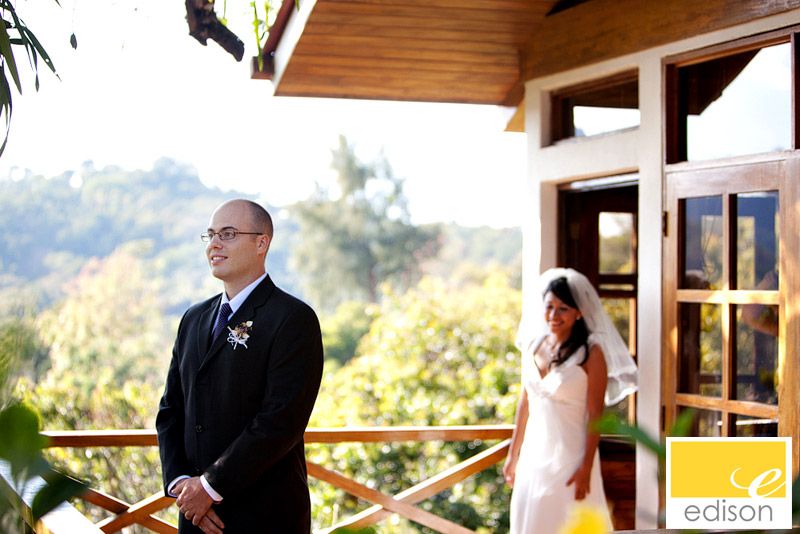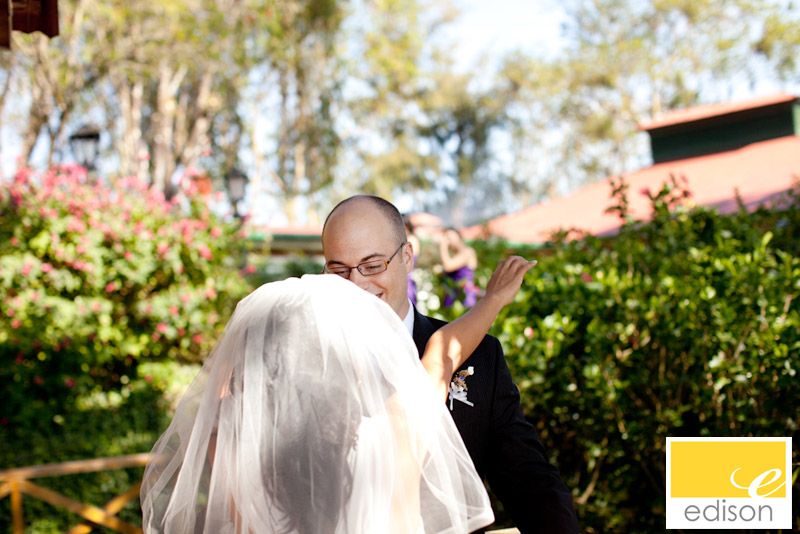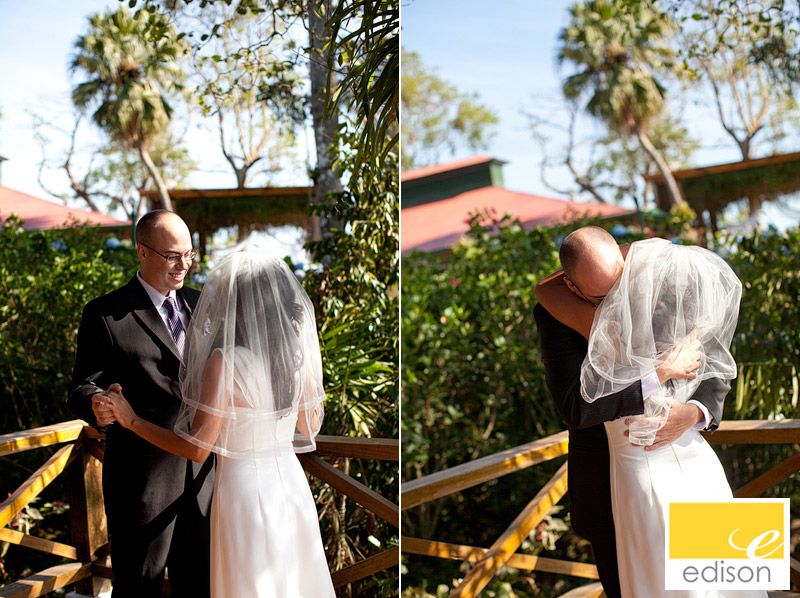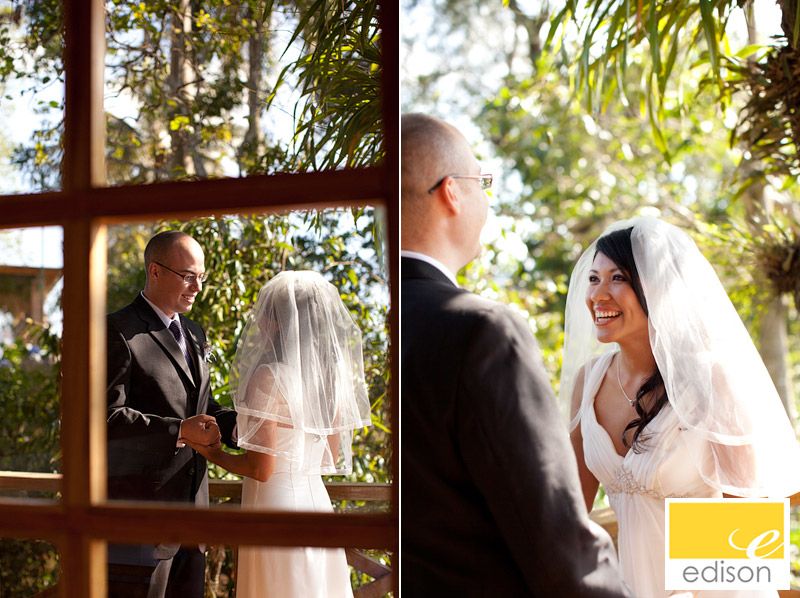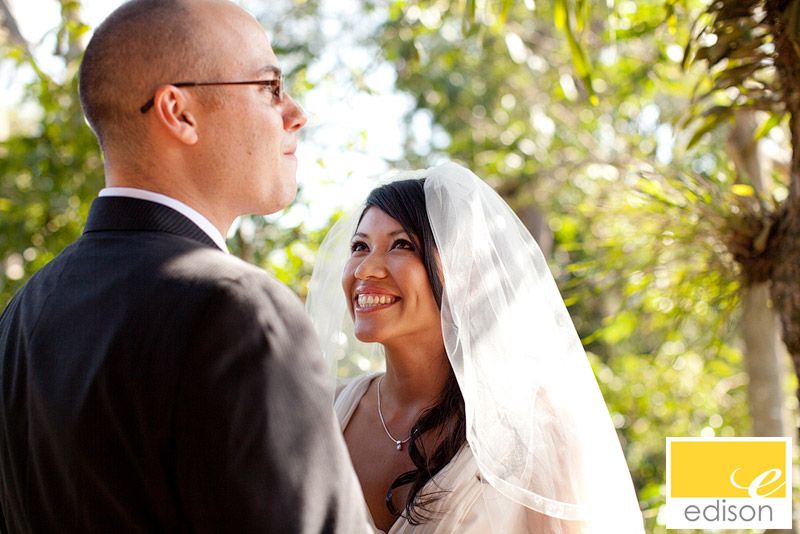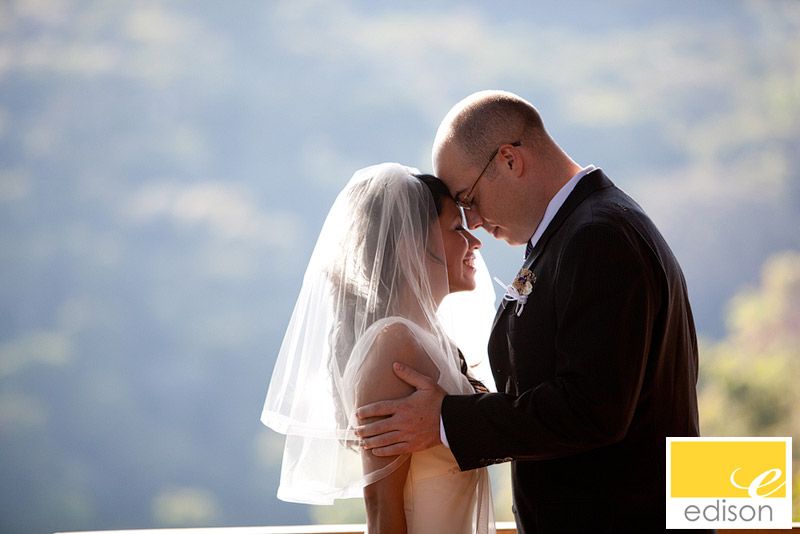 Doing the first look, allowed us to have portraits with the wedding party, family and some of the couple all done before the ceremony!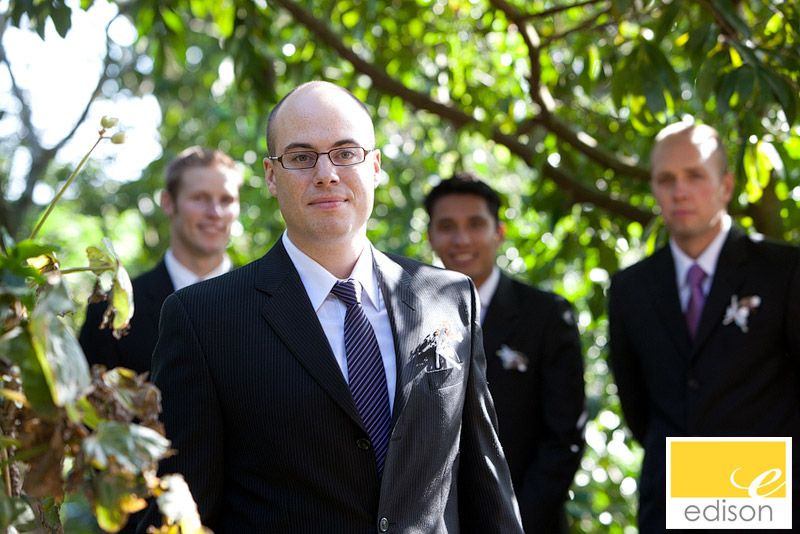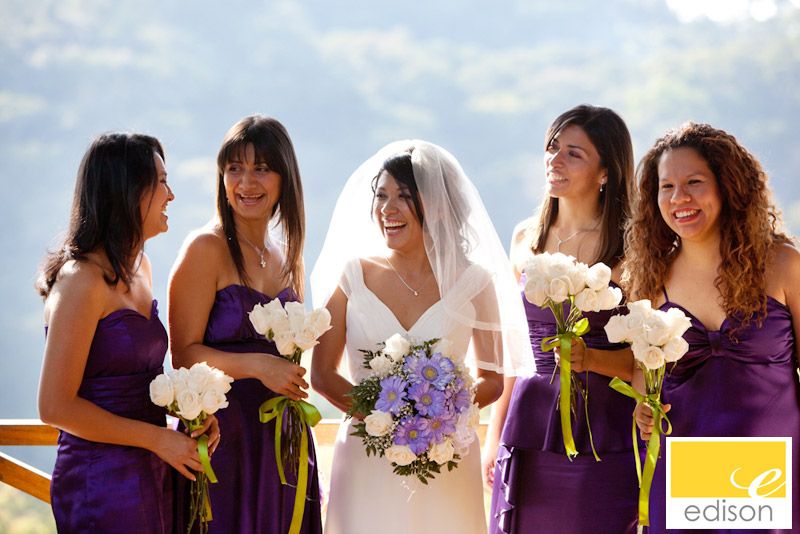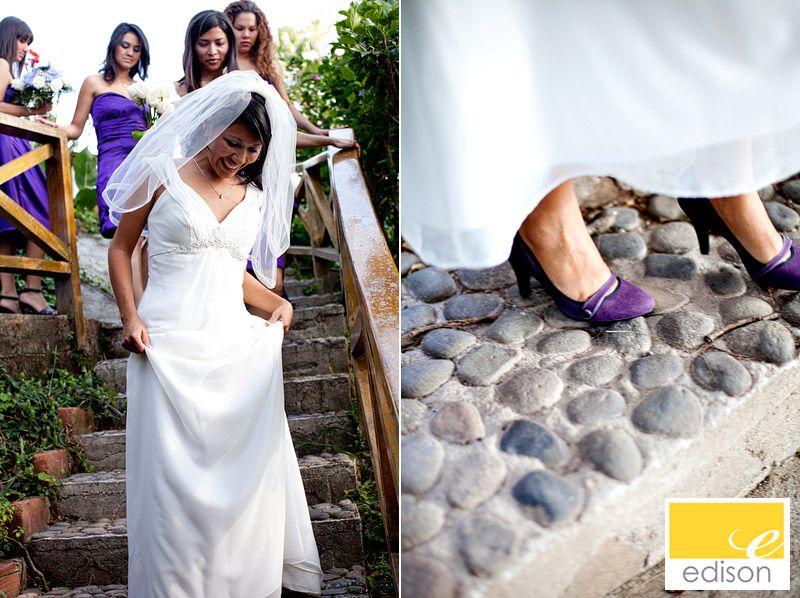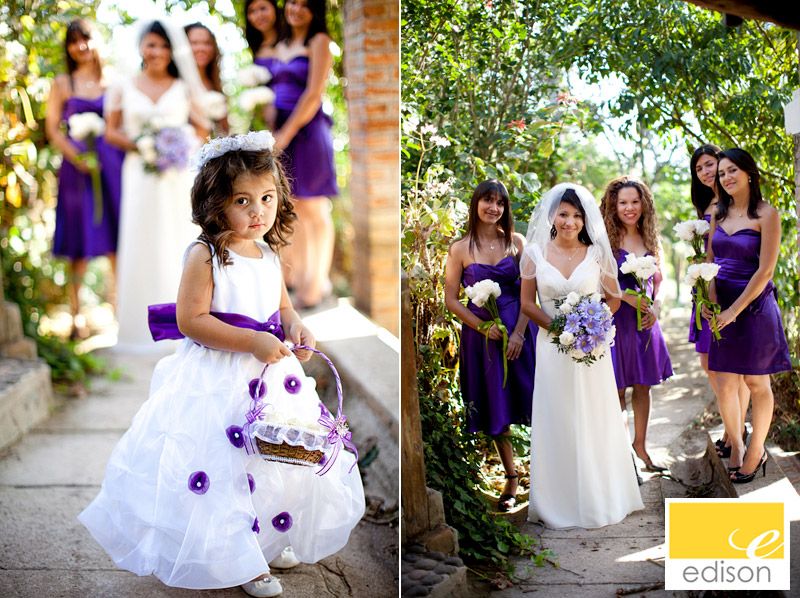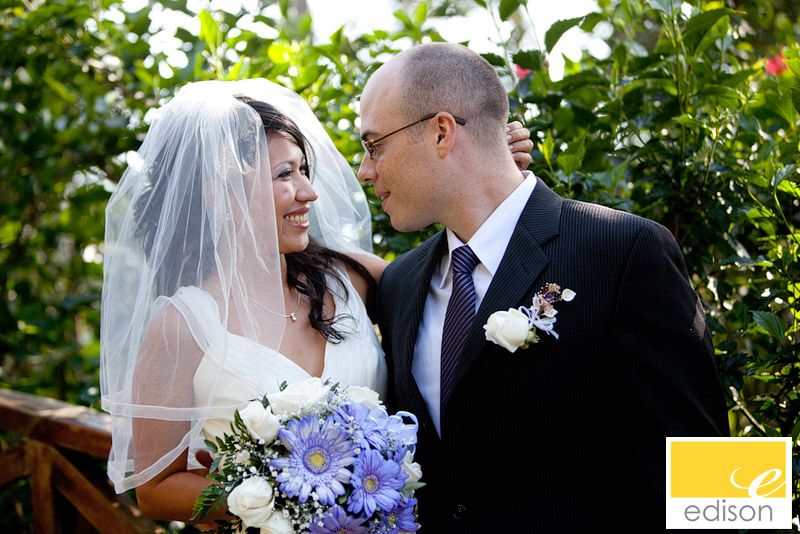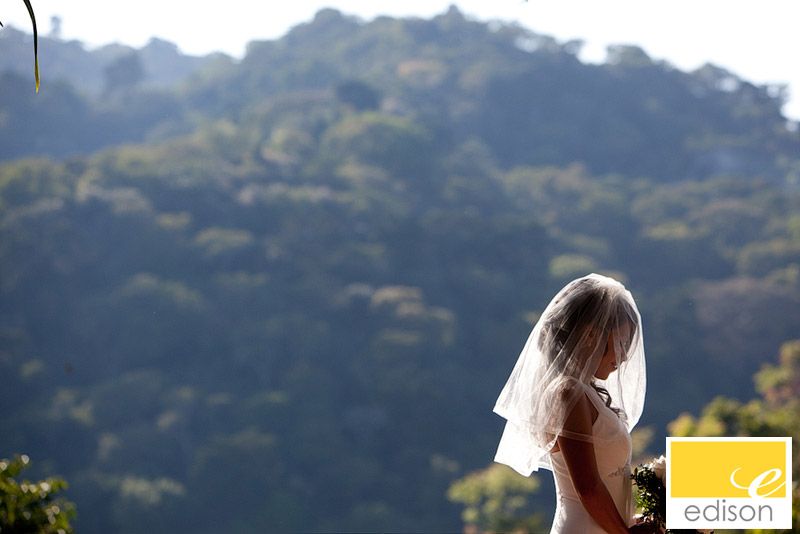 Then it was time for the ceremony! The ceremony and reception were both translated into both Spanish and English.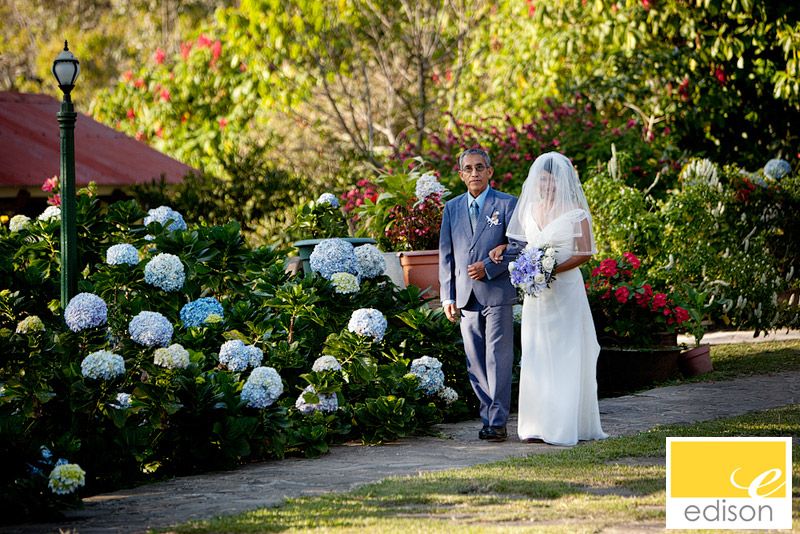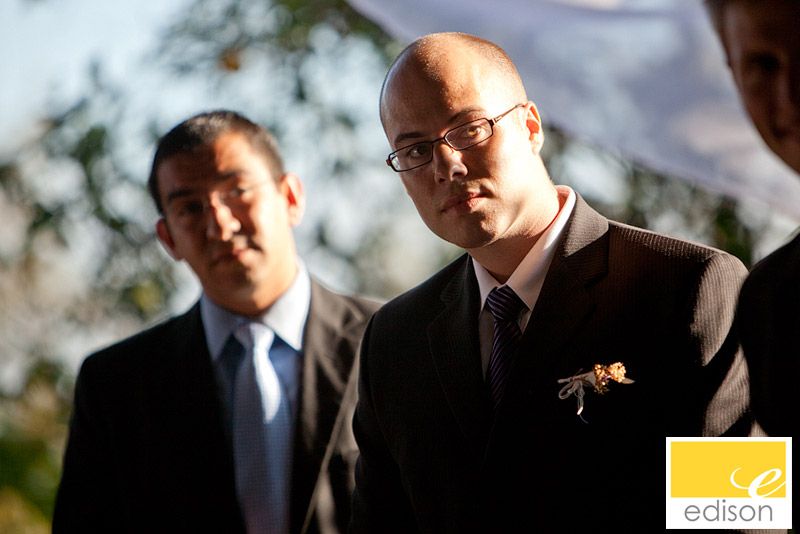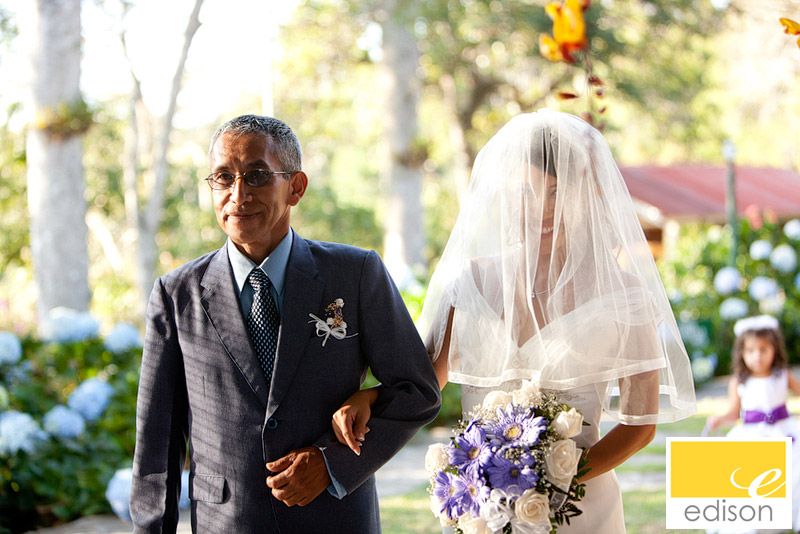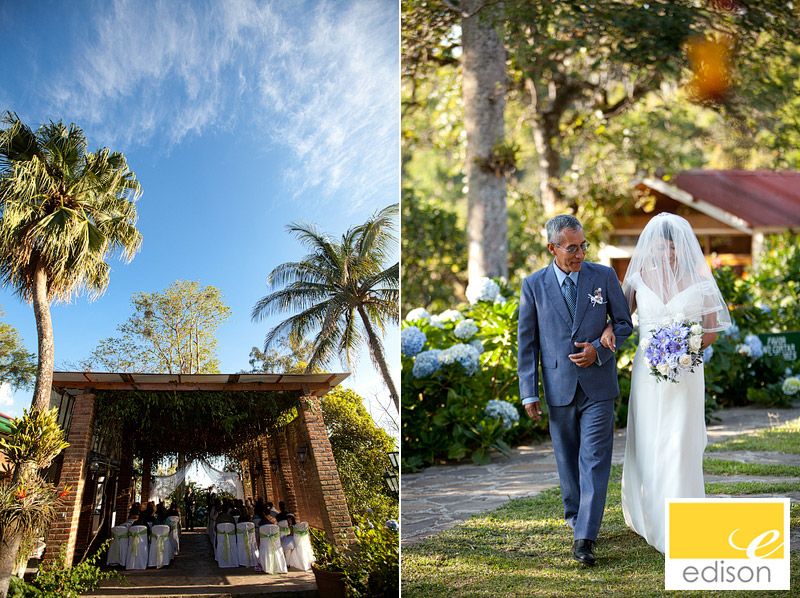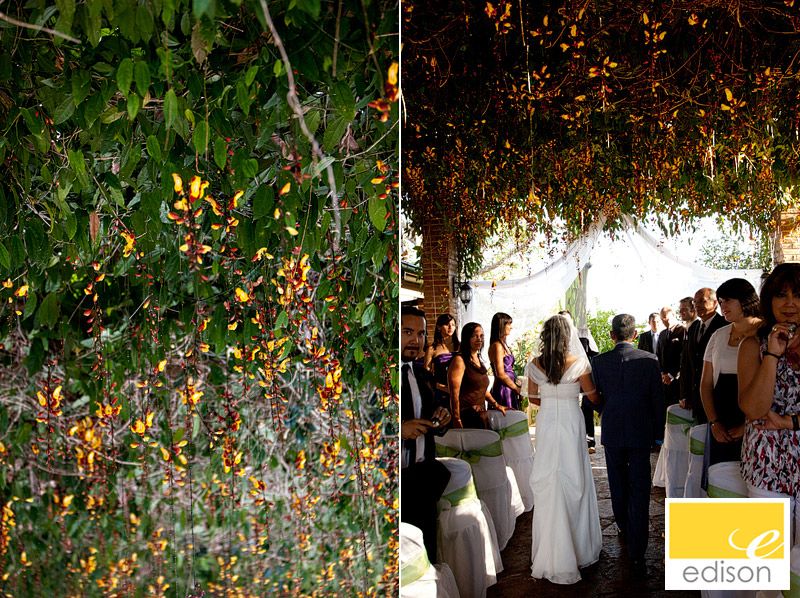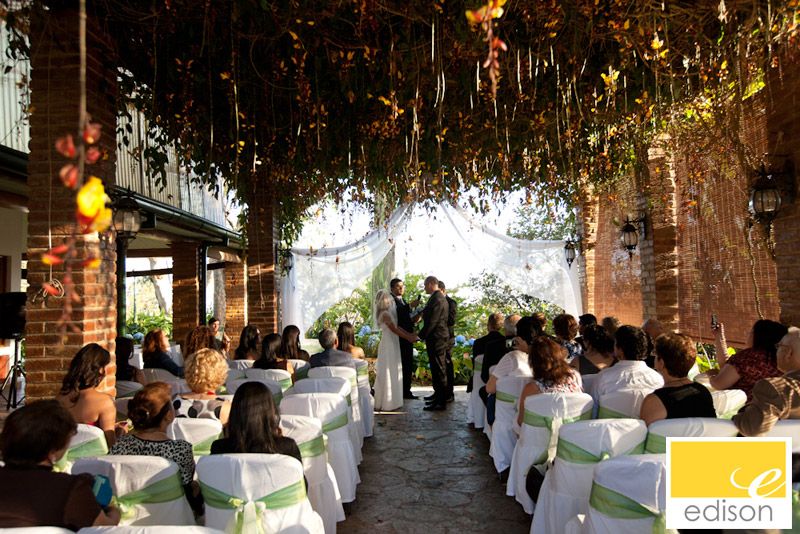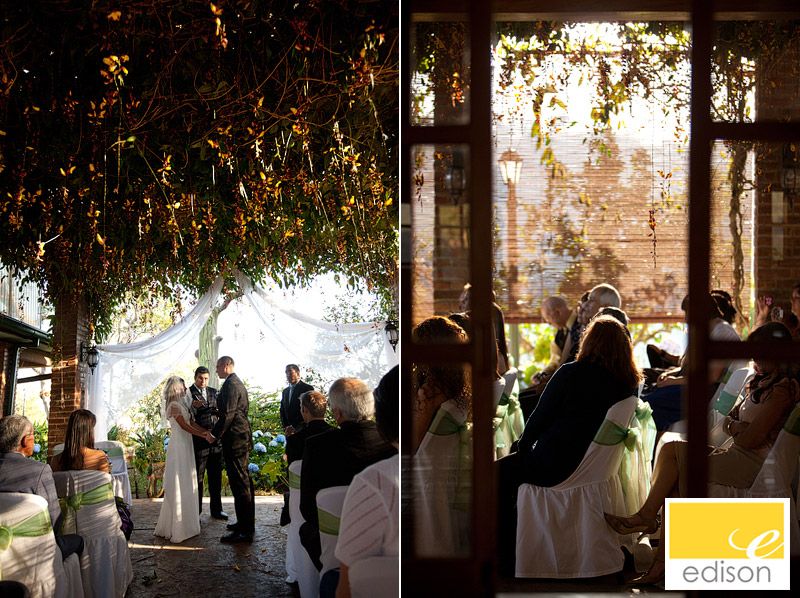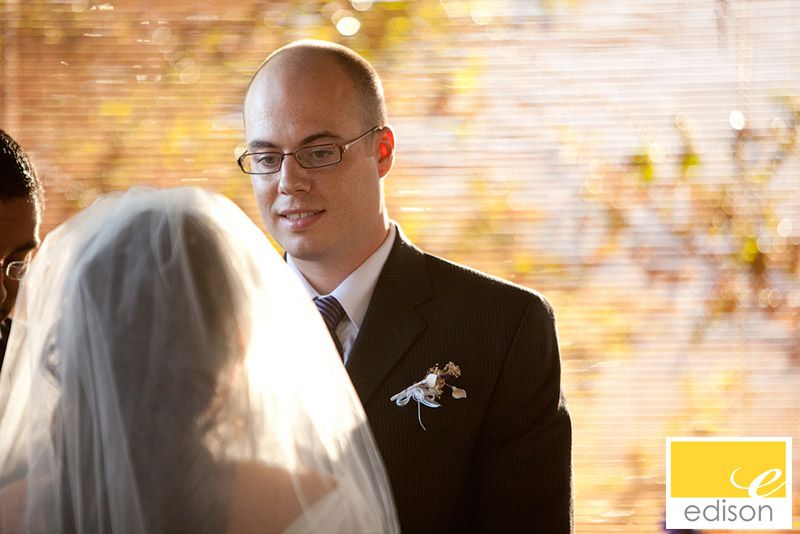 Now, I always photograph with an assistant so I don't have to be disruptive moving around… but when I travel I work alone usually which is fine. Well, Try as I might I could not get an angle to see Bea's face during the ceremony with the layout. I was very fortunate my cousin (Dave's sister and a fellow photographer) was there and had a good angle. Without a word – I passed my camera to her, she stood up and grabbed a couple of images of Bea for me. Thanks Kathryn!!! (She also helped get a second angle during the first look – so thankful!)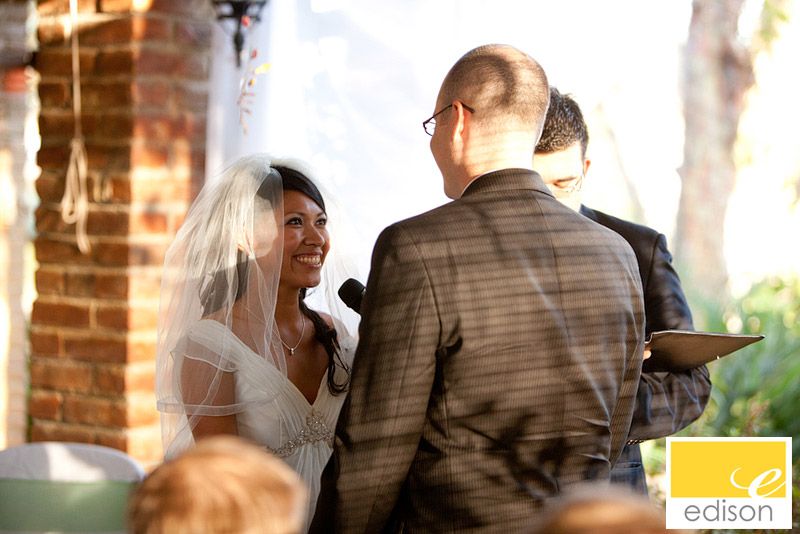 A couple of special elements in the ceremony…
Two Salvadorian traditions… the first was coins is presented to Dave, which he gives to Bea. I believe it signifies the groom's commitment to support the bride.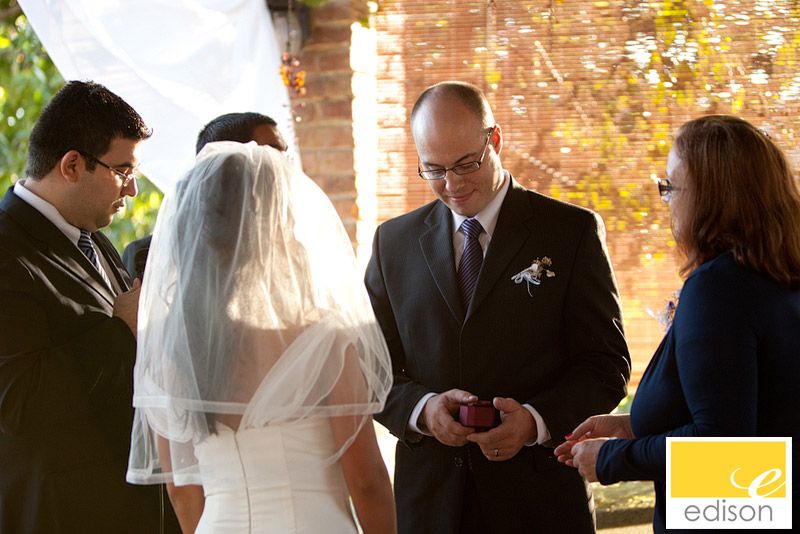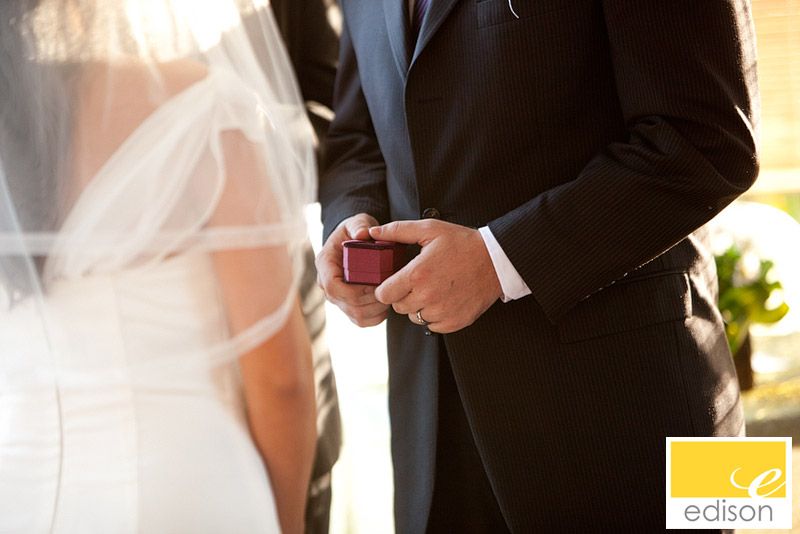 And the second tradition, the bride and groom choose a couple who have been significant in their lives as spiritual mentors. This couple presents them with a new family Bible. This presentation was extra sweet for me as they had chosen my Uncle John and Aunt Naomi. Dave and Bea have gotten to know our aunt and uncle really well as they work with them in Panama now. I got to know my aunt and uncle well wen I lived with them in the Yukon for a few months for a very memorable summer! They celebrate 50 years of marriage this year – an awesome example to the newlyweds!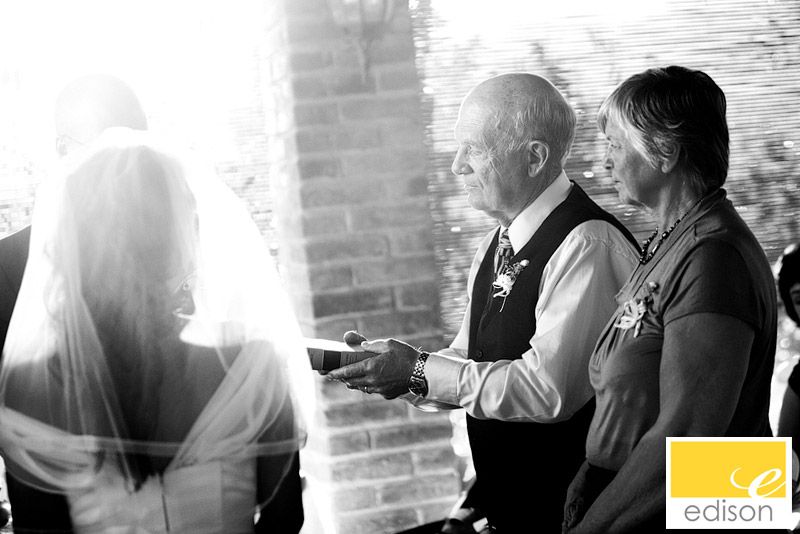 A Canadian tradition they did was the "sand ceremony" (which is done in place of the unity candle). Bea had ordered coloured sand but it never arrived – but Dave's sisters were quick to come up with a solution! They used the black sand from El Salvador's beaches and PAINTED some sand with purple nail polish! I said they were like McGyver… to which I got a blank look. Definitely dating myself.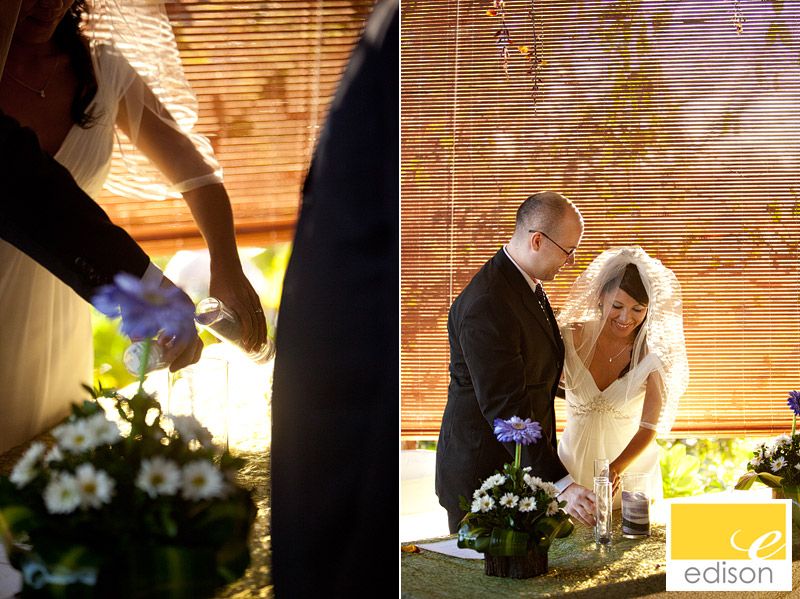 Finally man and wife!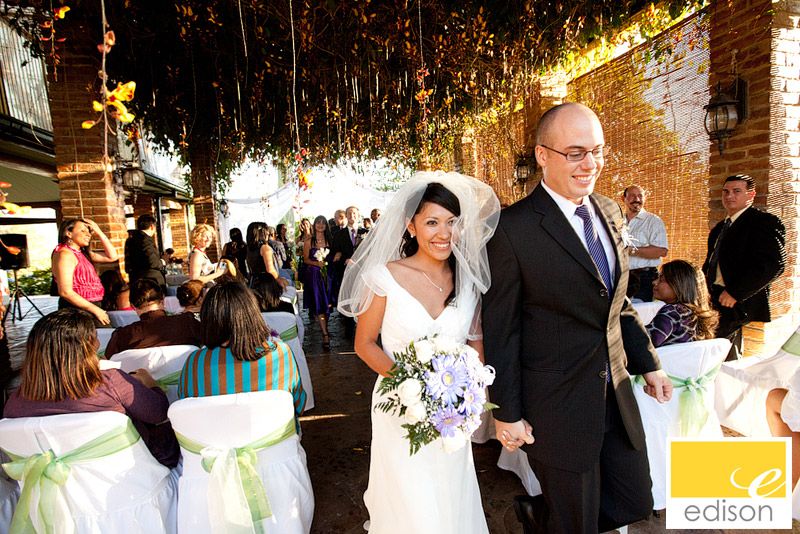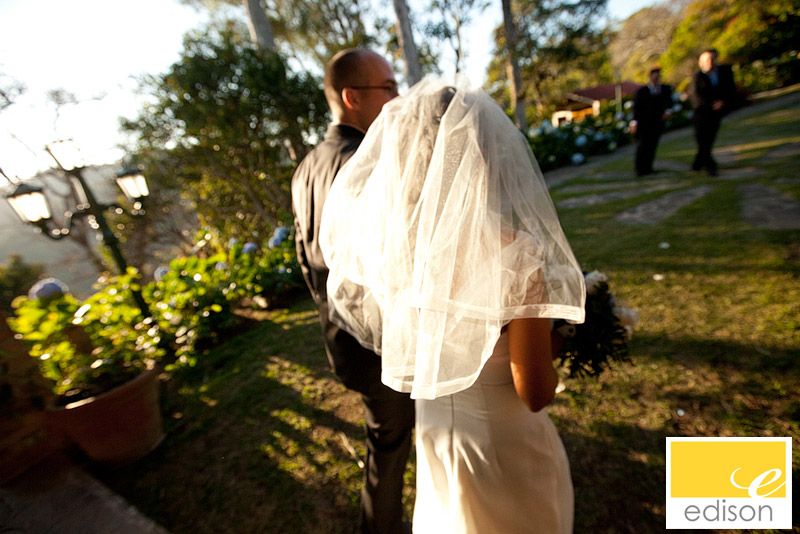 I love the moments of congratulations between parents and their children… and newly added children!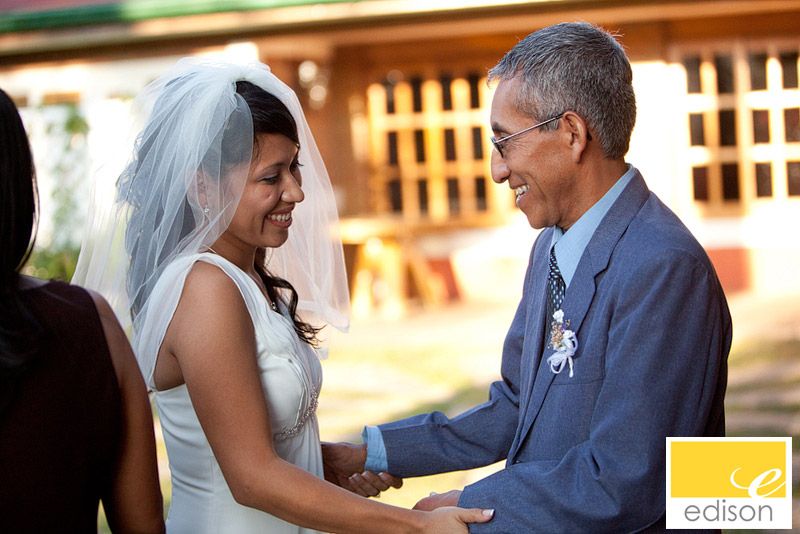 And this look of adoration from mom to son melts my heart.
While the couple did a receiving line, I grabbed photos of some of the guests – including the parents of the groom – my aunt and uncle (in the middle) with my parents, and my other aunt and uncle (the mother of the groom's two big brothers).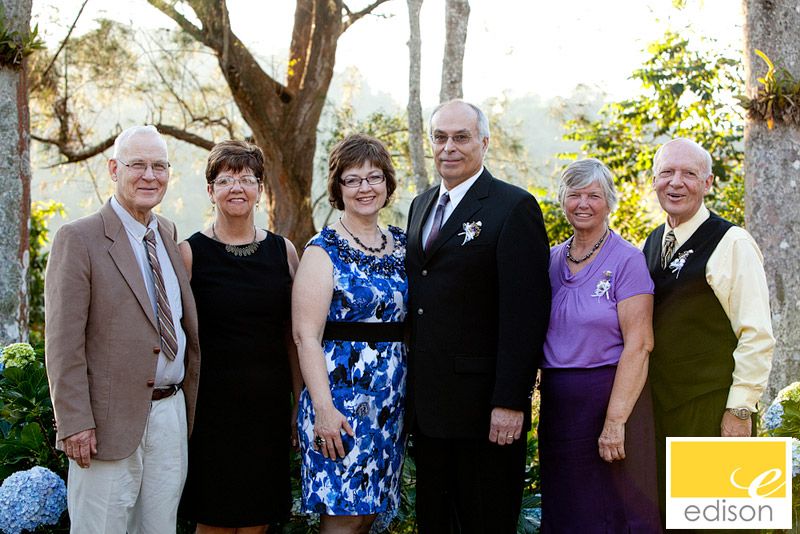 Then when I turned around – I saw that the guests had all cleared and Dave and Bea were having this quiet moment. SO beautiful.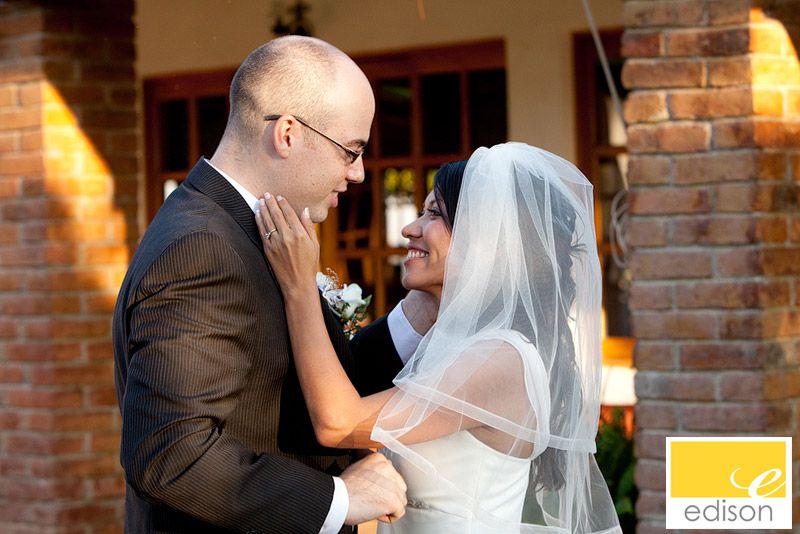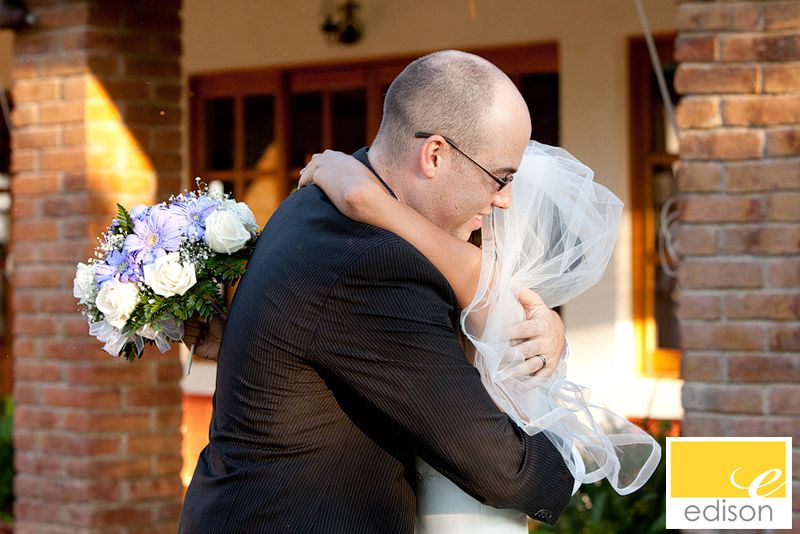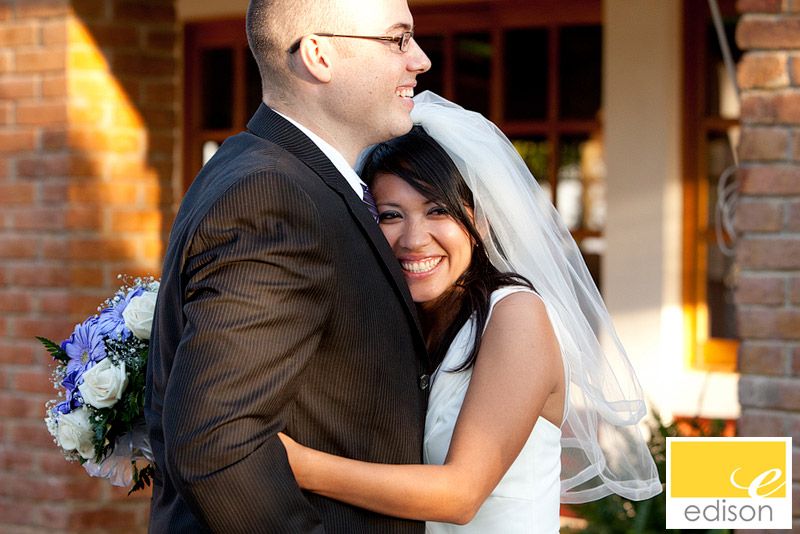 This post is getting really long – so I'm going to break it into two… come back tomorrow to see the portraits of the bride and groom and the gorgeous reception!
Celebrating life and love,
Krista