Madison has always been my world changer. When she was 3 she was appalled when we read her about our World Vision child's needs. "No clean water?" She was shocked. And started to sell bottles of water to raise money for clean water. A couple years later she was home sick from school and saw a commercial for World Vision and was desperate we had to do something. NOW. Again, she took to fundraising – drew some pictures she sold to raise funds for World Vision. Madison loves to know about the places and people we care about – Haiti, clean water, children starving, people in need… while we have so much.
A couple years ago while I was photographing at the Ronald McDonald House in Toronto I had the honour of photographing a teenage girl with cancer the same day she received her wig. I have never seen anyone walk so high or so proud out of any hair salon. She beamed. I showed my girls the photos, and they knew they wanted to donate their hair for wigs for people going through cancer. Madi has been asking me over and over when she can do this – but I thought it had to be a minimum of 10inches – I was thrilled to discover this week it doesn't! (It actually only needs to be a minimum of 6 inches). As soon as I found out – I made her a hair appointment. She looks beautiful – inside and out. Love my girl!
Before….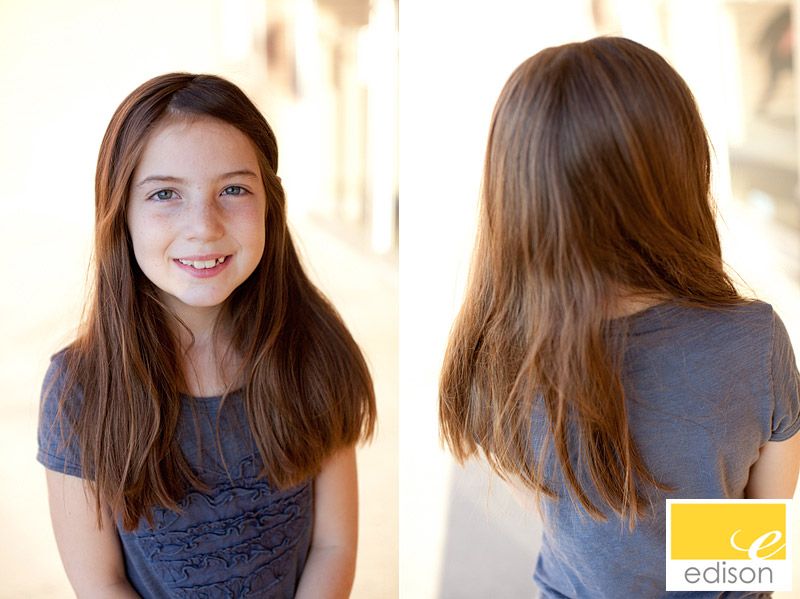 During….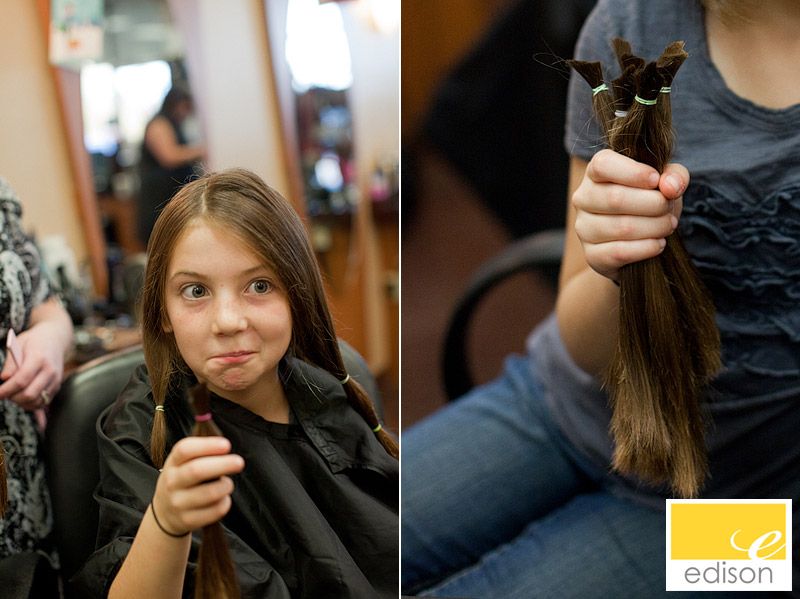 …and Before and After! Beautiful!
Celebrating life and love,
Krista