Last week I saw on Twitter Ellen Page (girl from Juno – love her) made the following tweet:
Tree-climbing goats!? Yes please! LINK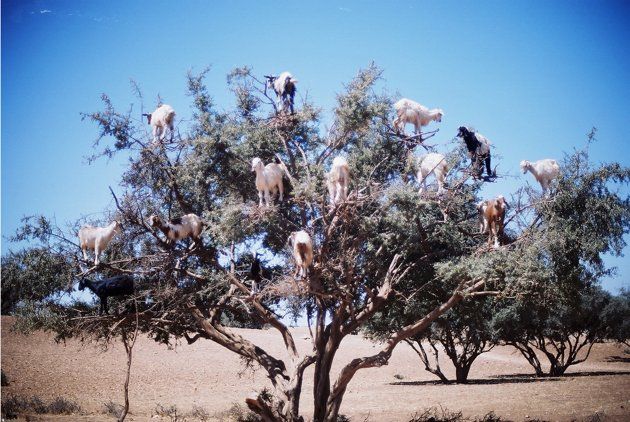 I thought it would be great if Juliette learned how to do this too… but didn't put any more thought into it. Tonight as we came home, Eden yelled "Juliette!!!" as we pulled up to our house. I was confused as I couldn't see her anywhere. And then I saw it. My very own tree climbing goat!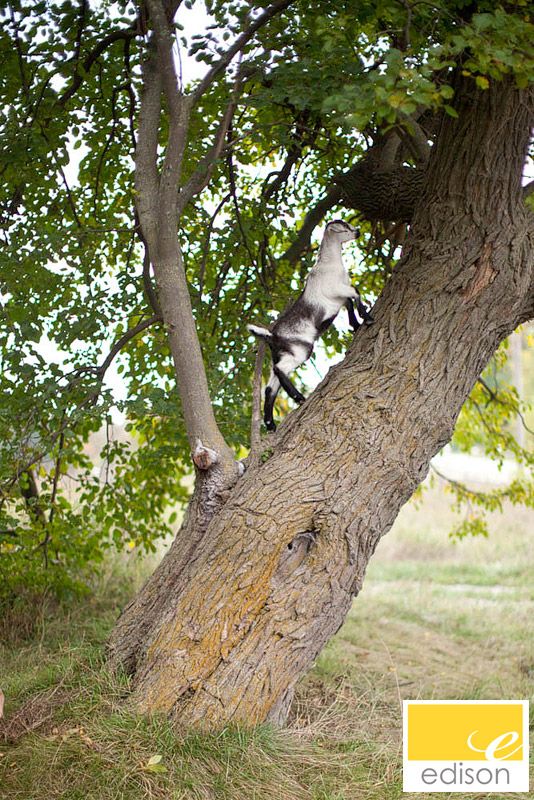 Eden was quick to join in the fun….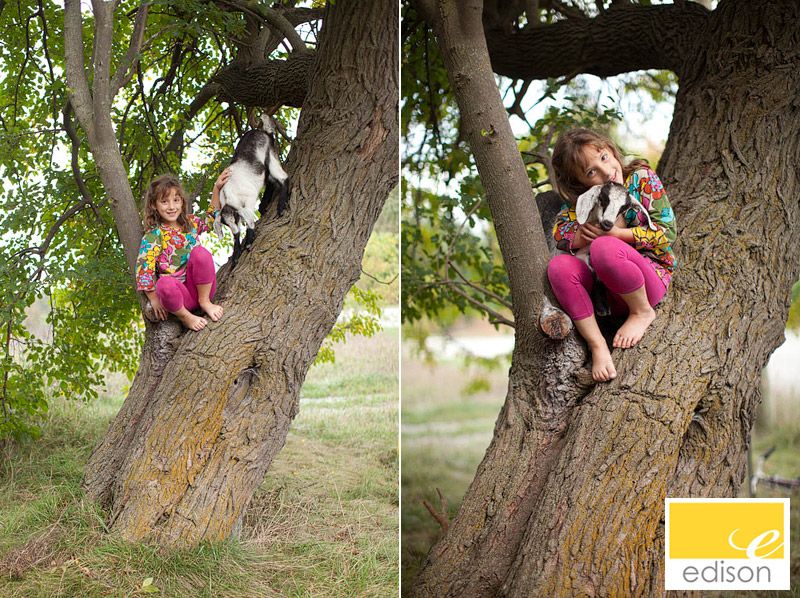 And Olivia (our dog) tries to do everything that Juliette (our goat) does. Olivia now eats leaves off of bushes and today she tried to push Juliette away from her bottle and drink from it herself… and now she too wants to climb trees.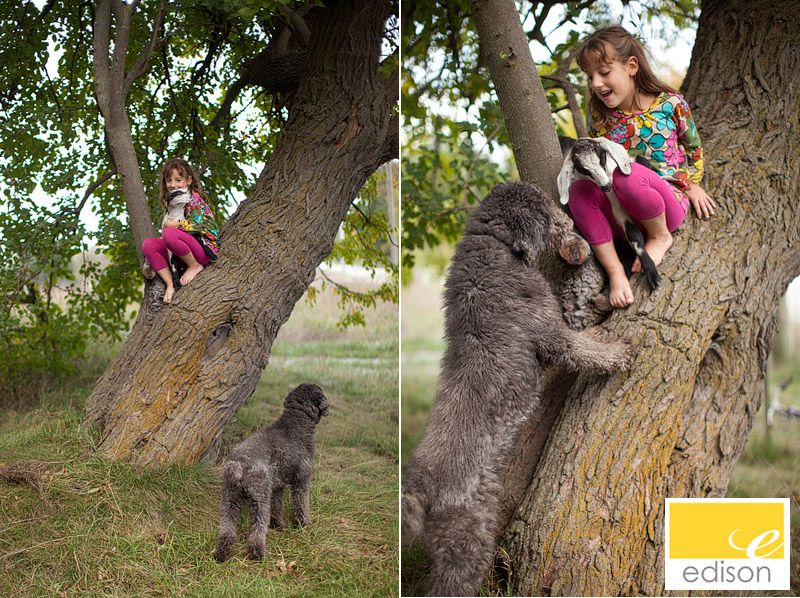 It's official. Welcome to the Funny Farm.
Click here to see a little clip of our crazy goat.. enjoy!
Celebrating life and love,
Krista