I am SO thankful to you for nominating edison photography in the Reader's Choice awards in the Hamilton Spectator! Over the last 5 years, we have been astonished to not only be nominated but to win awards each year. Wow. Such a HUGE honour – to be chosen and awarded by you! Thank you so much!!
If you feel we deserve your vote again – I'd love to have you vote for us. We are nominated for best Photography Studio under "Business Services" and best Photographer under "People". You can vote here.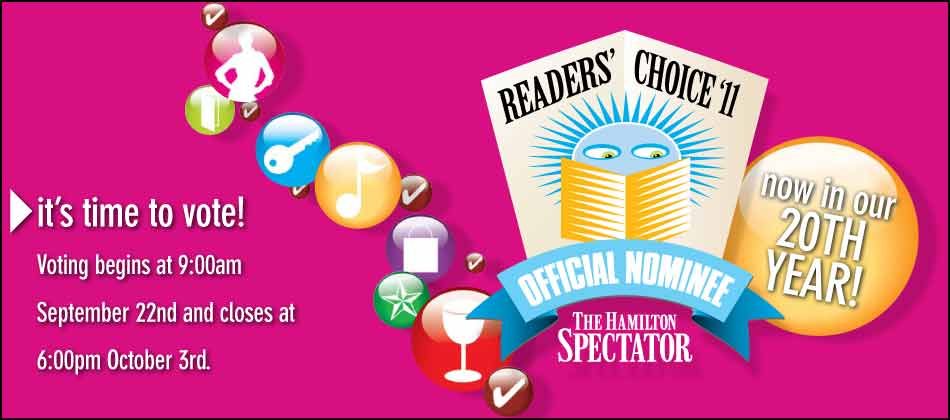 Again – THANK YOU!!!