I love to travel. Probably every single day at some point I'm dreaming up a vacation I'd love to do someday. But – I'm a nervous flyer. Makes no sense, but I am. So when my dad built his plane I said right from the start "That's great, I'm proud of you, but my family is never going in it."
Well, in this house of young girls – we listen to a lot of Justin Bieber. And in his words… "never say never".
Yep, tonight we each took a turn in dad's plane… and yes, I was nervous. But I did it! And it was great. Our family rates everything on a thumb scale – and each of us as we landed gave two thumbs up! It was great to fly over our own home and neighbourhood! I didn't take too many pictures as we flew – hard to get a good picture with plexiglass windows. I did open the window at one point – but just as quickly closed it! Not THAT brave!
When we got to the airport Eden RAN to the plane and jumped in. Guess she wanted to be first to go!
With firm instructions from me not to scream of touch anything… my baby was off!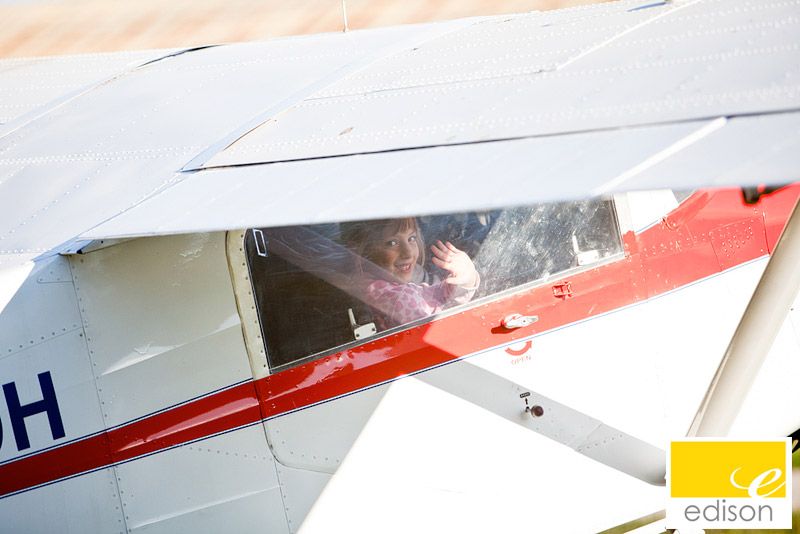 See that up there? That's my heart. Sigh. She came back to me safely though!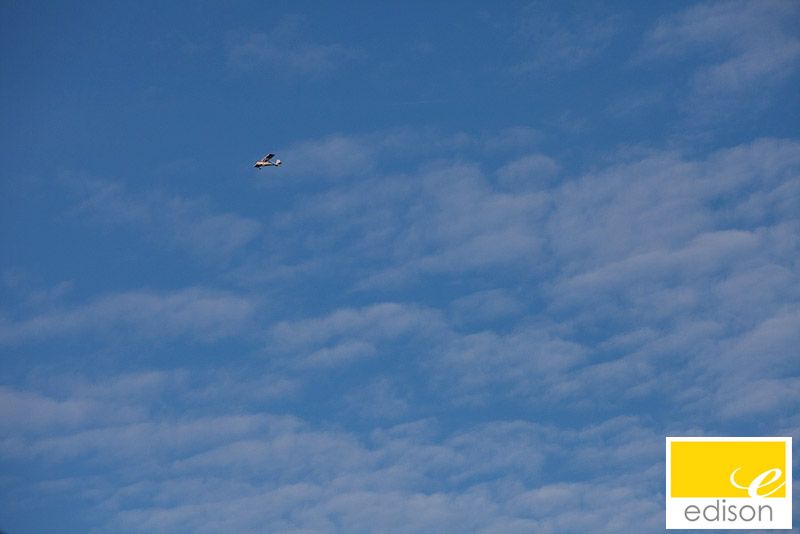 Two thumbs up!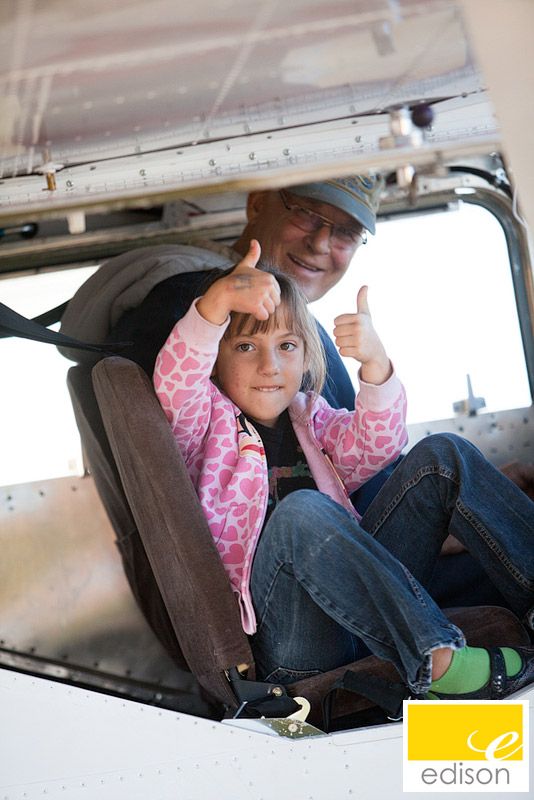 Madi is like me – much more nervous. She got the low down form Eden before she jumped in.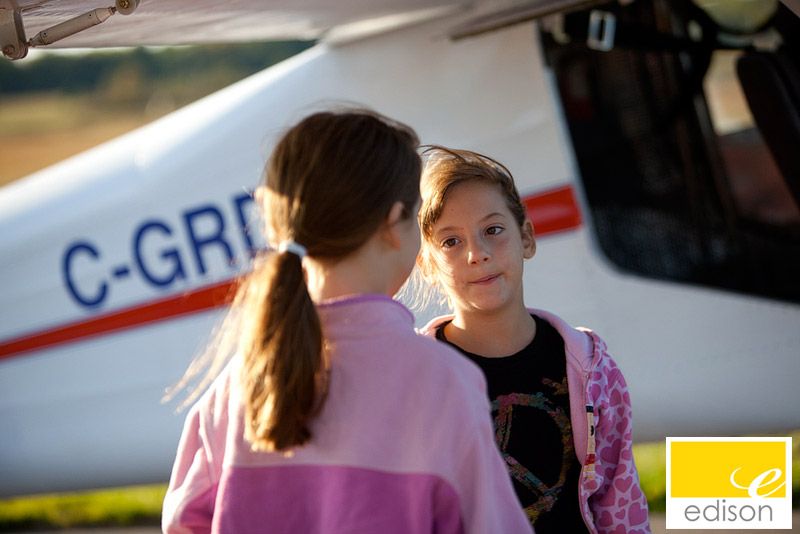 Looking confident.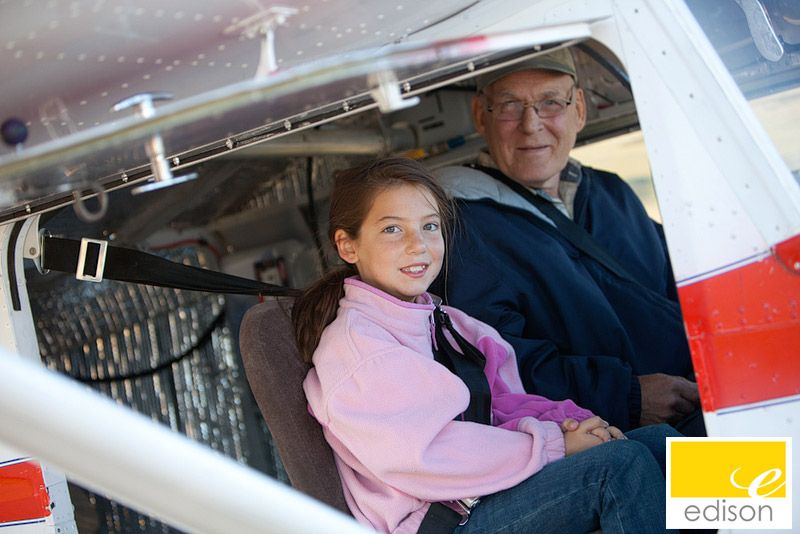 Then she got a little nervous – ha ha.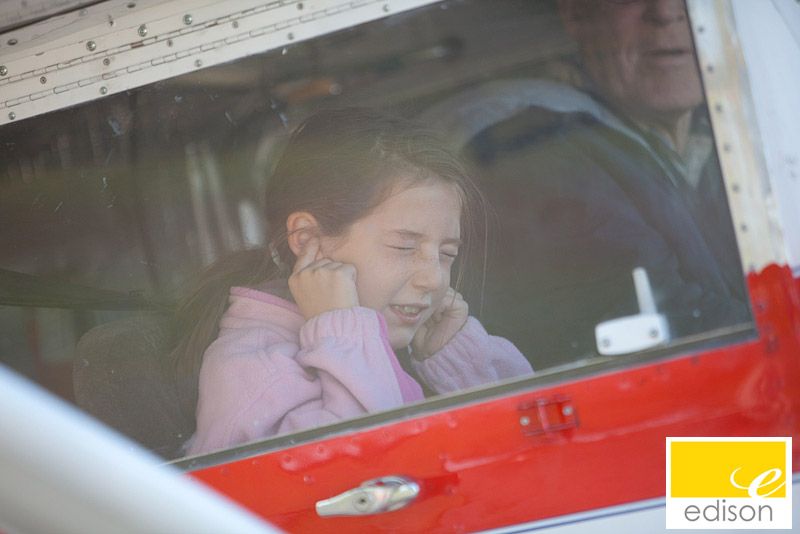 Two thumbs up!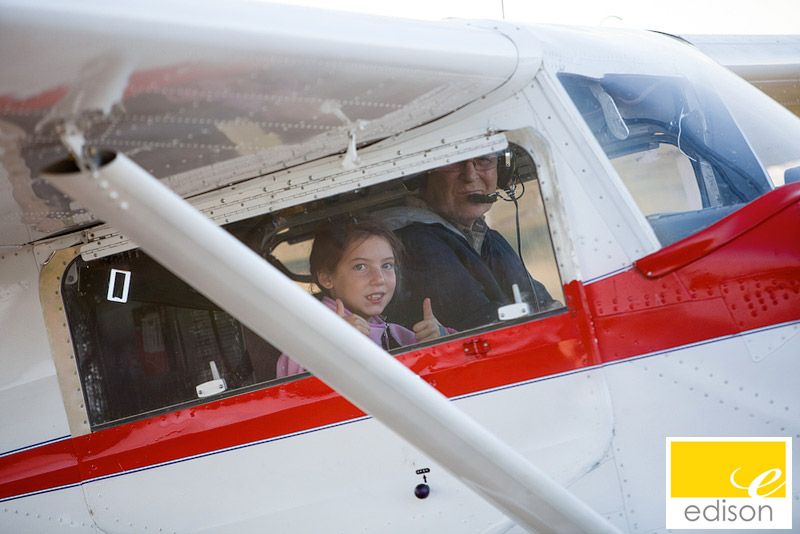 Mark was next. Mark had never flown before we started dating. His first flight EVER was in a little Cessna plane my brother was flying… and my brother, Dave, thought it would be neat to cut the engine and put the plane into a nose dive spin. Surprised Mark ever got in a plane again! Actually I asked him if was nervous to which he replied "I've lived a full and happy life, I'm fine whatever happens." Love him.
Another happy flyer!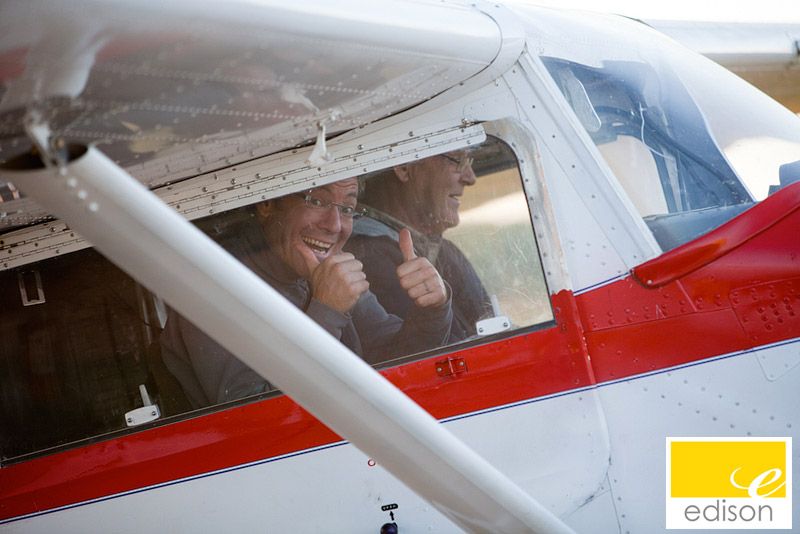 Eden kept trying to sneak in for another turn… such a daredevil.
ANd then it was the moment of truth. I asked Dad to show me what to do in case something happened. "Just open the door" he answered. I kept saying "No, I mean if 'something' happened." Finally he caught on… "You mean like I die up there?" Um, yeah. So he gave me a crash course on steering and throttle and… well, I would have had no clue how o land the plane but felt better.
I was nervous taking off (on the grass runway!) and nervous when we turned that I'd fall out the door (again – no logic). But then it was so beautiful seeing homes I recognized and flying over our home, and seeing the beautiful Grand River and…. it was great.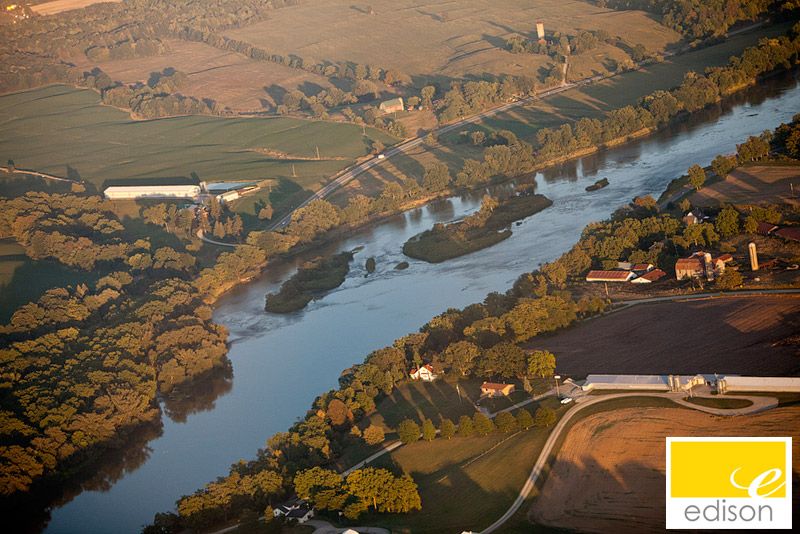 And survey says…. two thumbs up!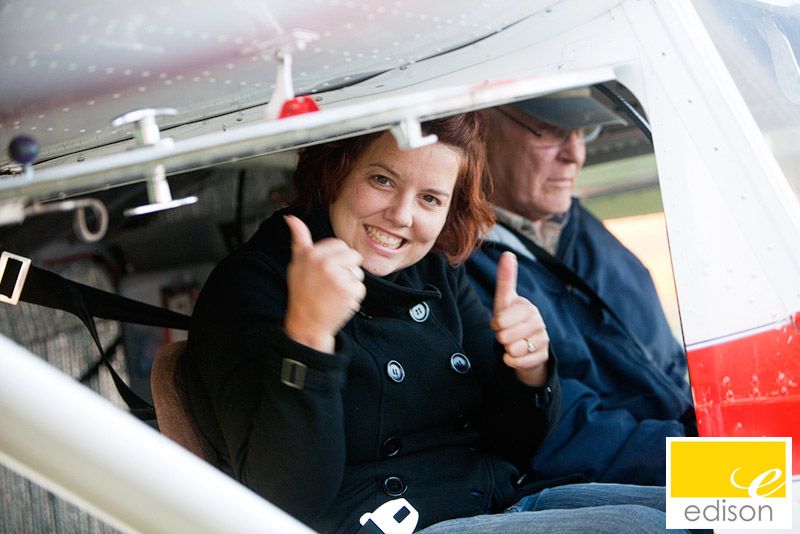 Please tell me this is not foreshadowing things to come!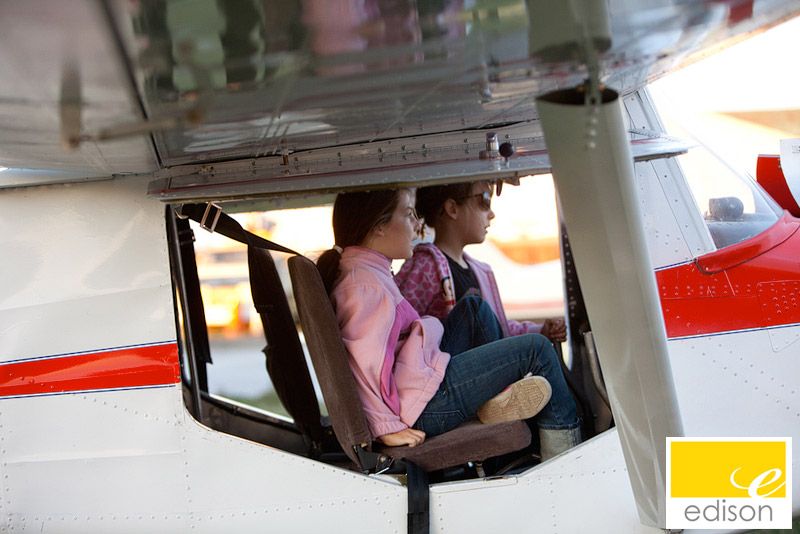 Thanks Dad for a fun night and making me get in and face my fears!
Celebrating life and love,
Krista