9 years ago today, I became a mother. We named our little gaffer "Madison" as it means "Gift from God" and my goodness she is just that! This girl has taught me so much about caring, kindness, generosity, laughing, dancing, Justin Bieber, horse facts, and how to love people 150%. She is at an amazing stage in life I'm really enjoying. We can sit and have a good chat and with her quick wit, we always enjoy a laugh. The next minute, she'll crawl up in my lap or hold my hand. She will put music on and dance with her friends – looking more like a teenager than a 9 year old… and then turn around and play Barbies. I'm loving this mix of grown up Madi who is maturing before my eyes, and little girl Madi who is disappearing before my eyes.
Tonight, I picked Madison up from school. We went through Tim Horton's drive thru and she got a Smoothie. "You're the best mom ever!" Then we went to the pet store and she got to pick out a Beta fish as her gift from Eden. "This is the most amazing birthday ever!" And then we picked up KFC for supper (she begs for it all the time and it's always NO so we promised for her birthday) "I am so happy!!" This kid is so easy to please!!
Then when we got home, in the driveway (in the pouring rain) was my family. Not a huge crowd – just a few of Madi's family… and she was so shocked and excited. SHe said "What the crap?!" And then jumped out and hugged them all. All night Madi said "This is the best birthday ever… I'm so happy…"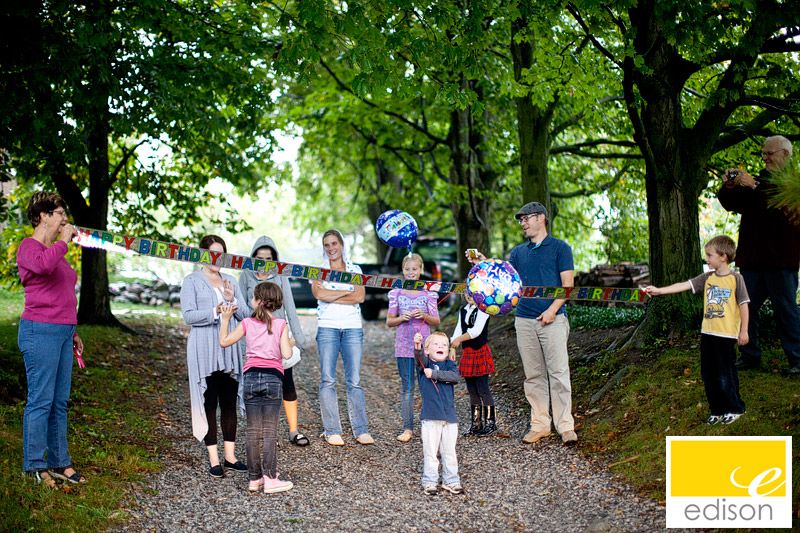 To Madi, it's about people. She could be thrilled if we had stopped there without gifts. Her "love language" is the gift of time. She just wants to be with the people she loves. She was just beaming. It was such a fun night!
One new tradition Madi started at Eden's birthday, was everyone writes down something we love about the birthday girl. Then they're read aloud and she guesses who wrote them. It was such a great idea that we're doing it at all our birthdays now! Such a great way to honour the birthday person! Hannah (her cousin) read them all aloud… and Eden did the drum roll before each one.
(Eden took a LONG time writing hers out – she said "I love everything about her." and then filled the entire page with "X"'s and "O"'s. Hope she always feels this way!)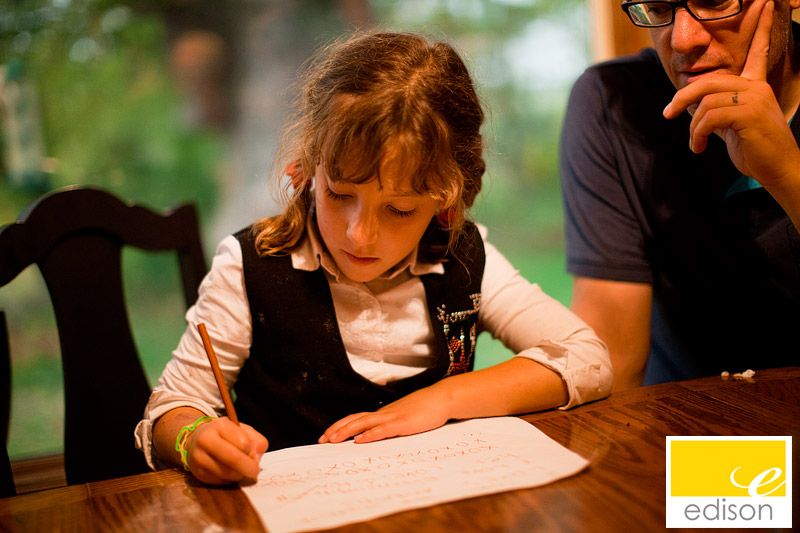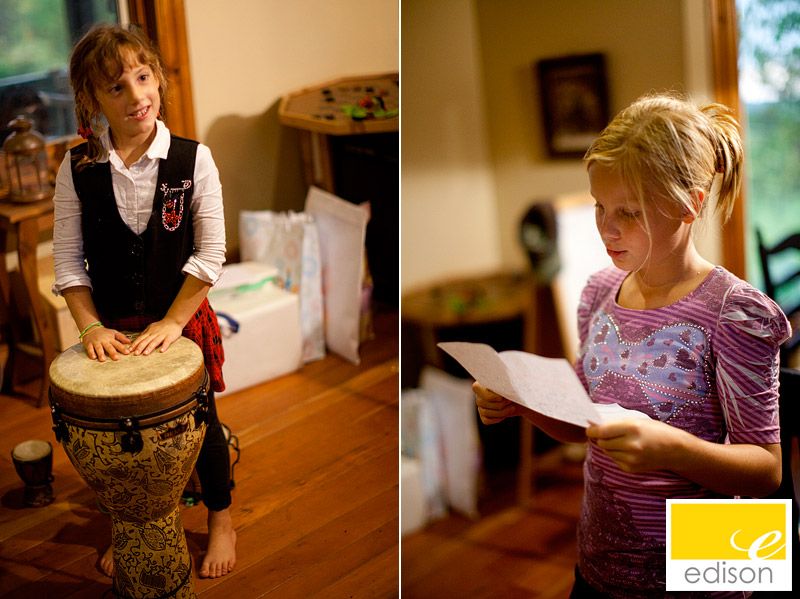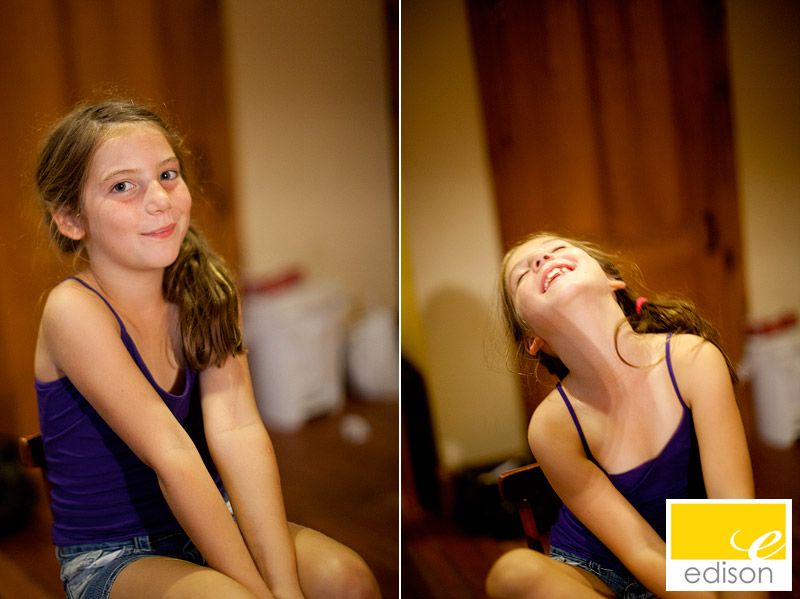 Happy Birthday Madison! I love you dearly and am so honoured God chose me to be your mom!
Celebrating life, love and Madison,
Krista