I have loved Josh and Trish since I first met them. They have this amazing chemistry and are so much fun to watch together. What's incredible is that they've been friends since grade 4! (My daughter starts grade 4 next year… guess I better start keeping an eye on the boys in her class). Took them awhile to realize they were more than friends – but when they did everyone else said "Finally!"
Trish has lots of ideas – which I love! She wanted to incorporate their interests and story into their engagement session. They are both avid readers – so we met at a used bookstore to start their engagement session. As a book lover myself it was hard to keep my hands off the shelves and stay focussed!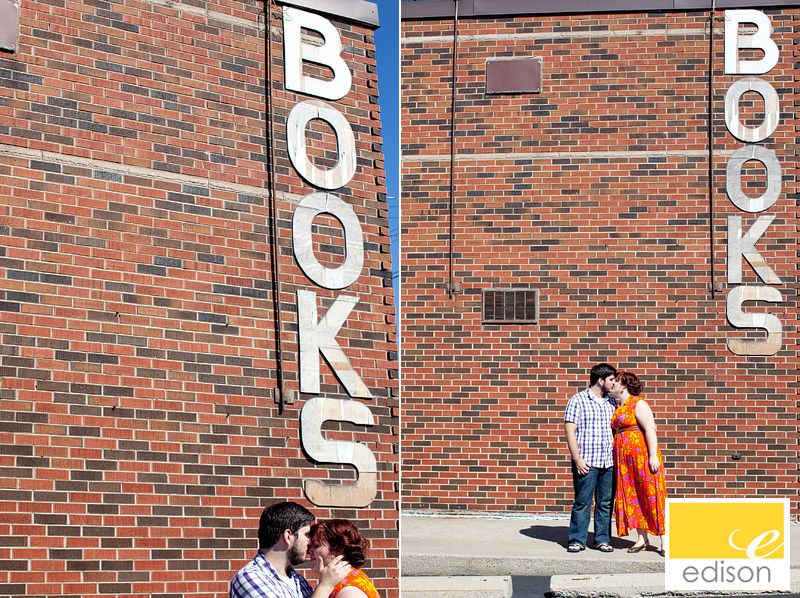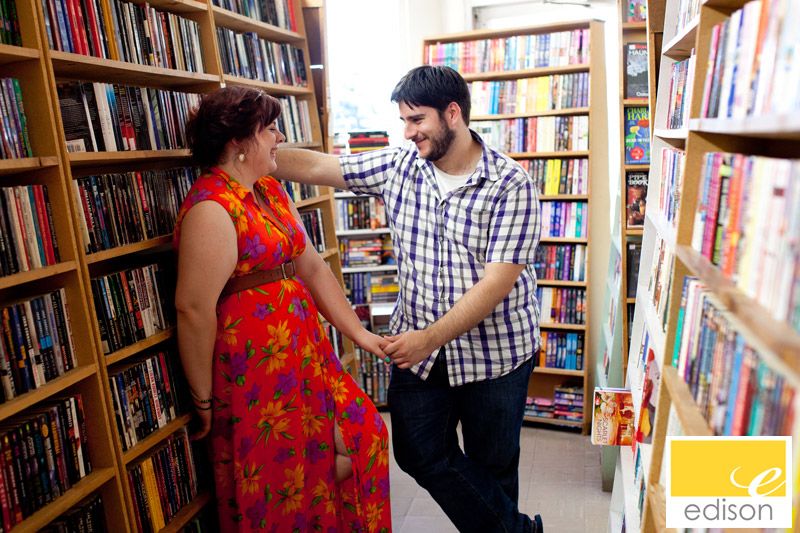 When I told Trish how much I loved how Josh looks at her she responded with "I know!!! It never gets old!"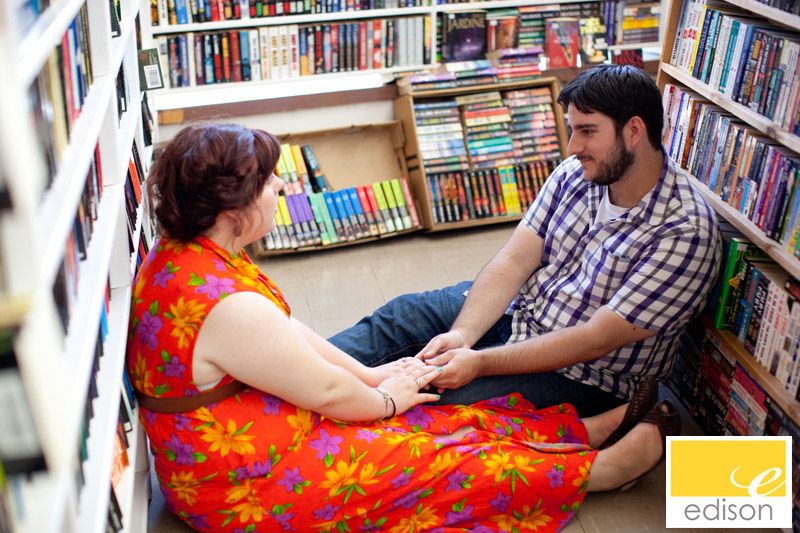 Trish loves great children's books and had brought a couple of favourites along!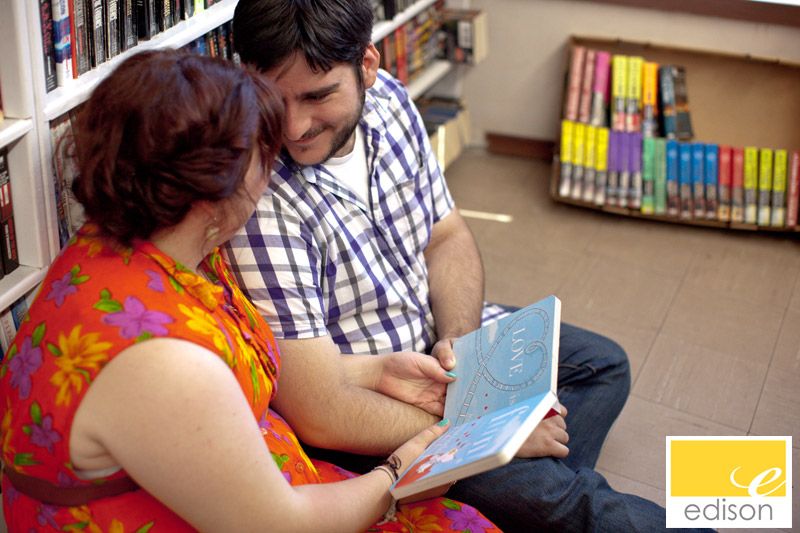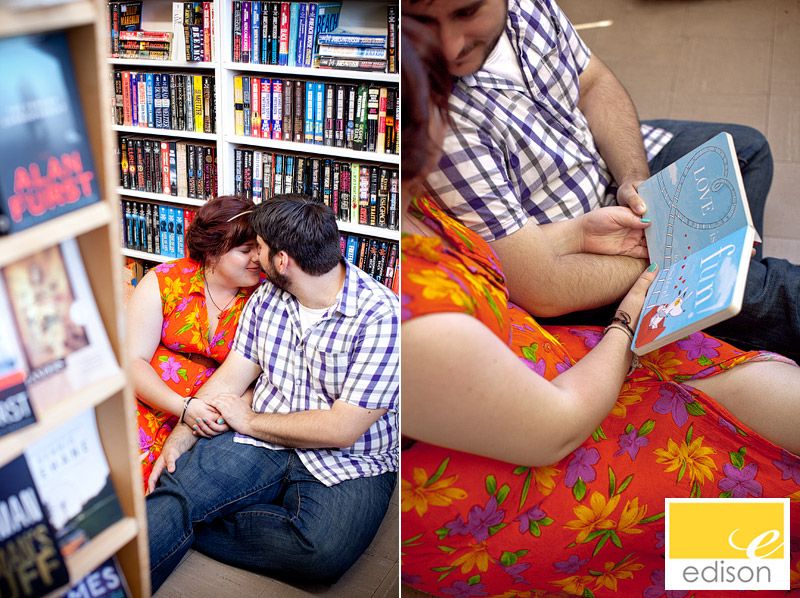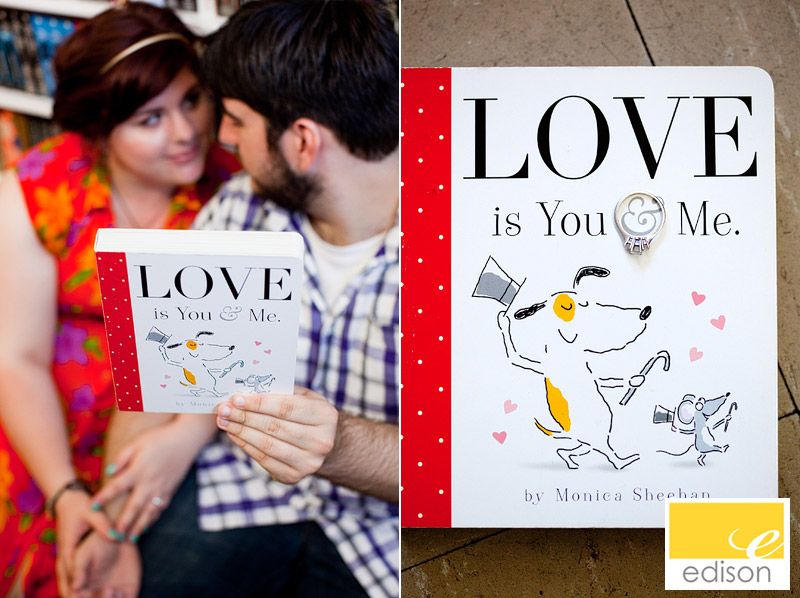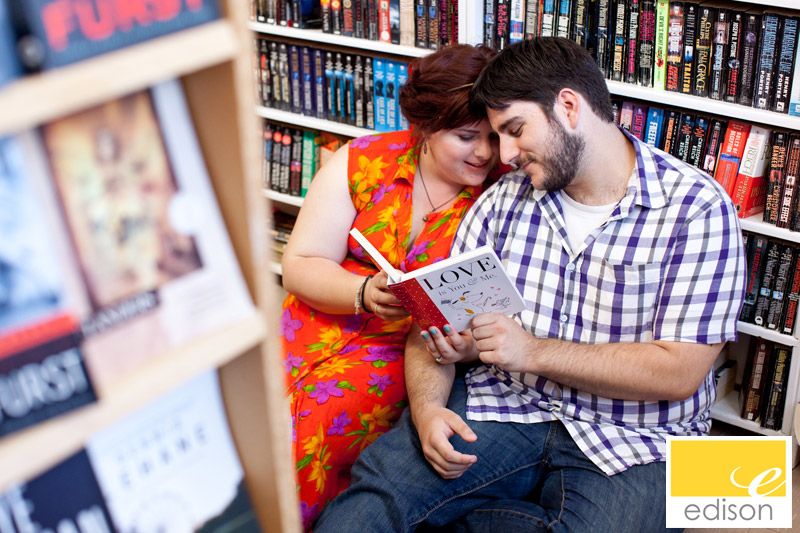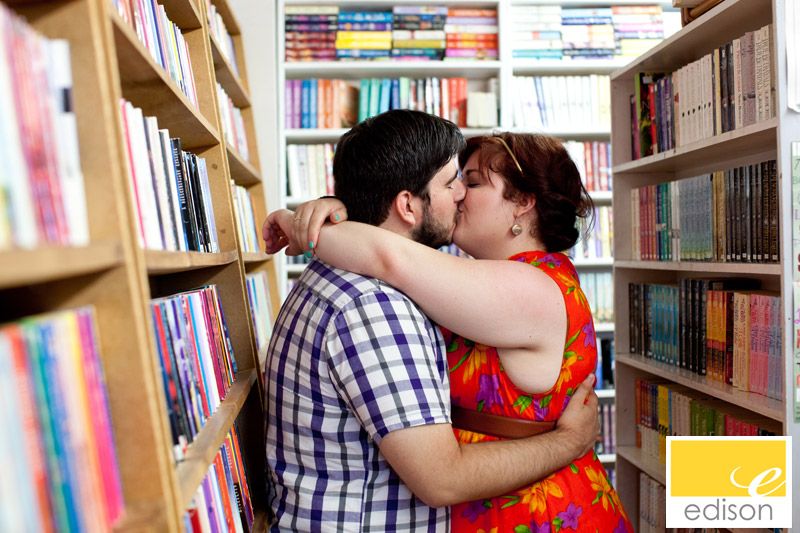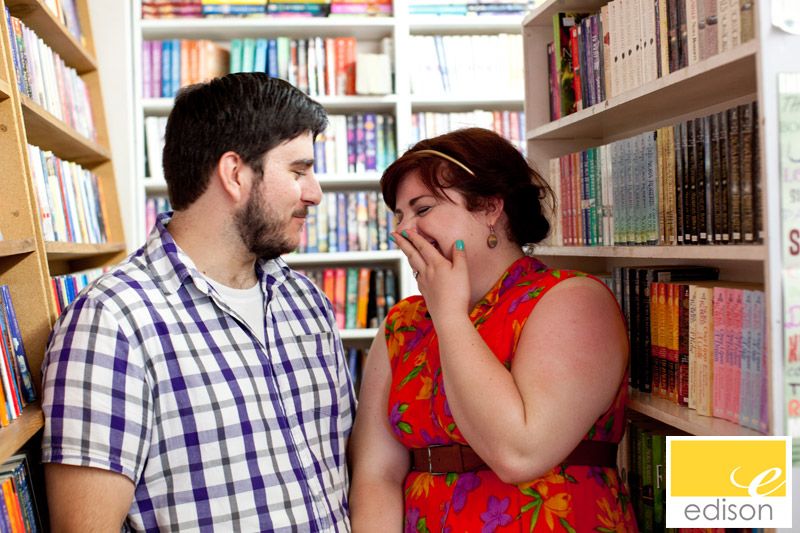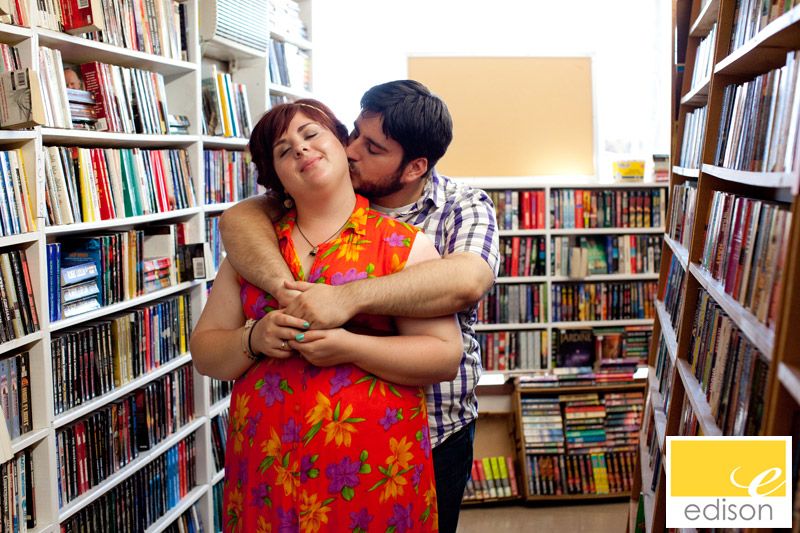 Trish brought along this banner she had made – too cute!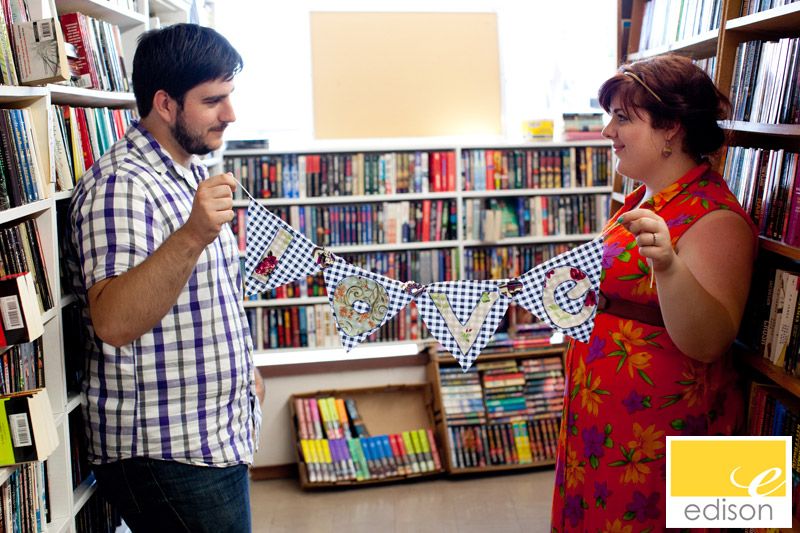 Josh has always been lovingly referred to by Trish as her "nerd".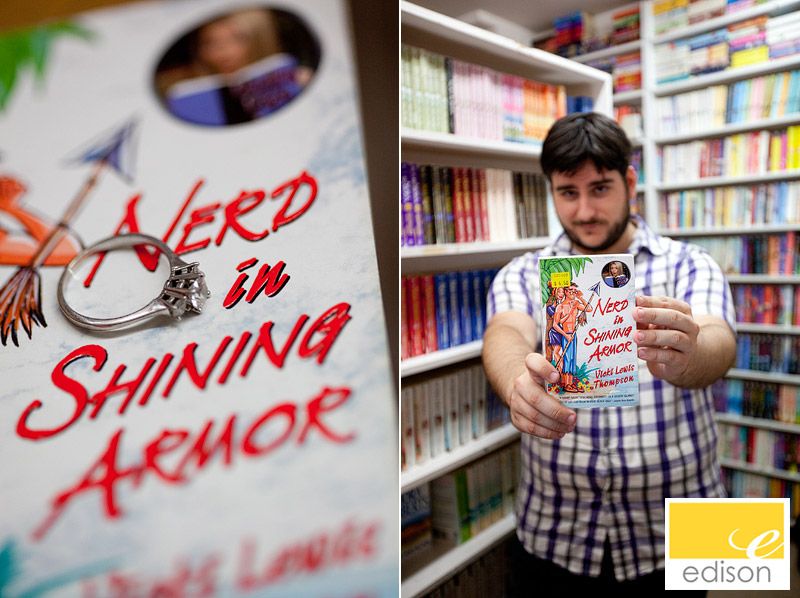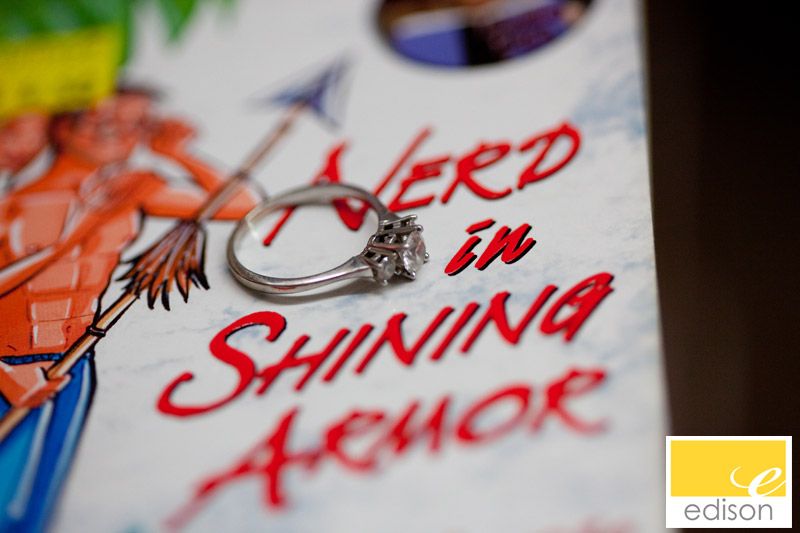 And then it was onto a schoolyard to play with some of their favourite childhood things from when they were kids together. Chalk, bubbles, reading, tin can phones, etc.
While most people would pretend to say something, not Josh. He's the sweetest guy… the whole time he was singing to Trish. So darn cute.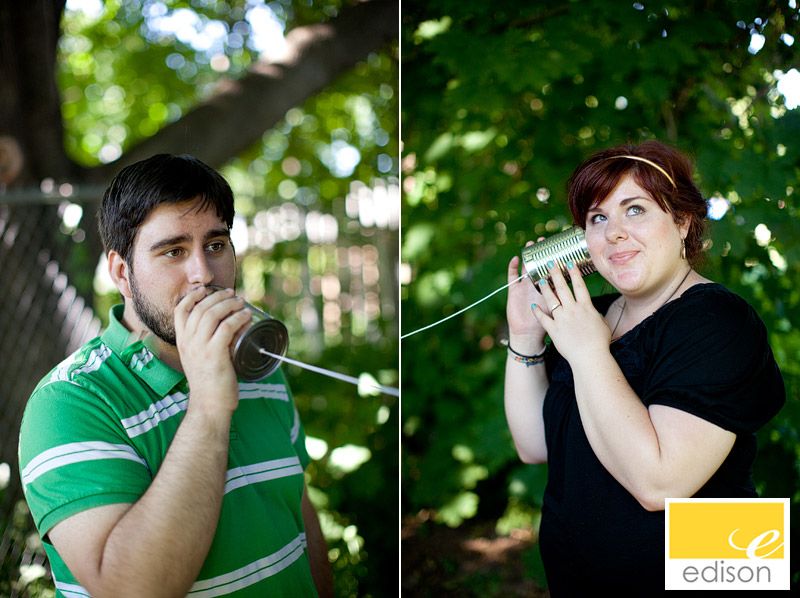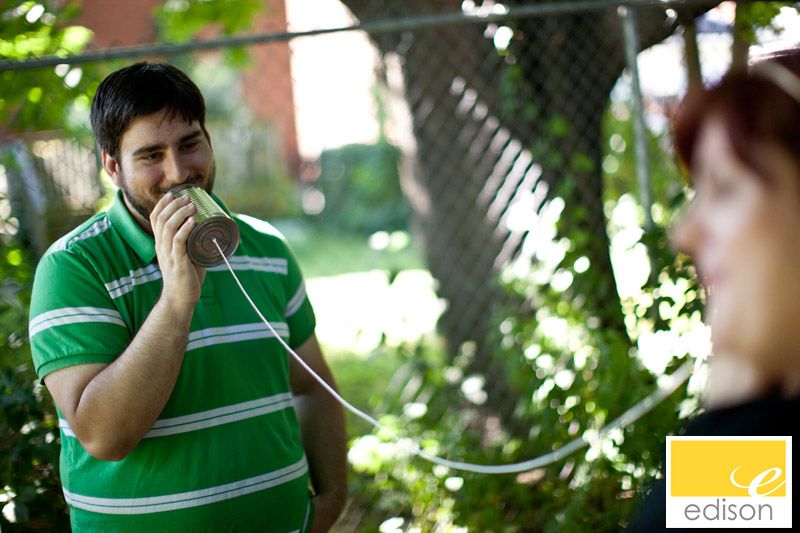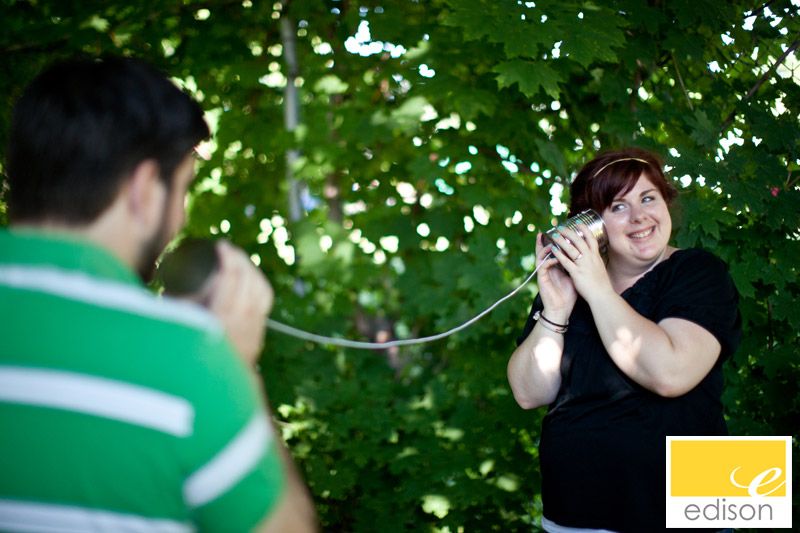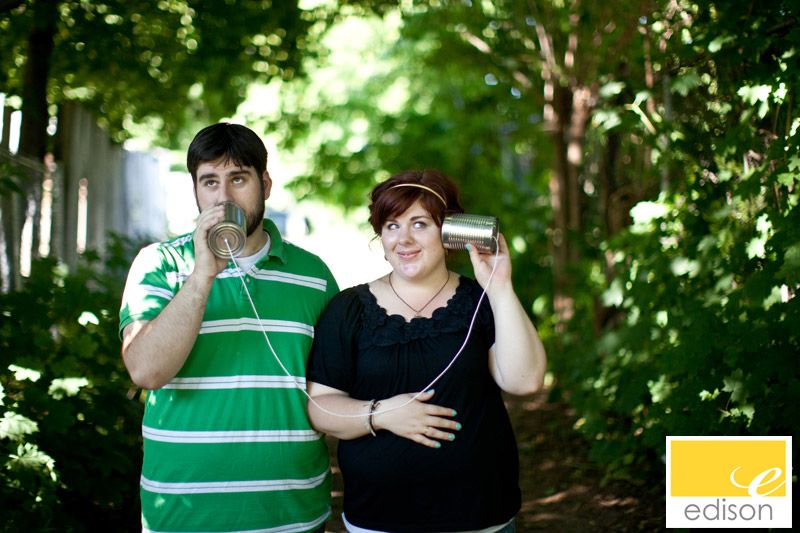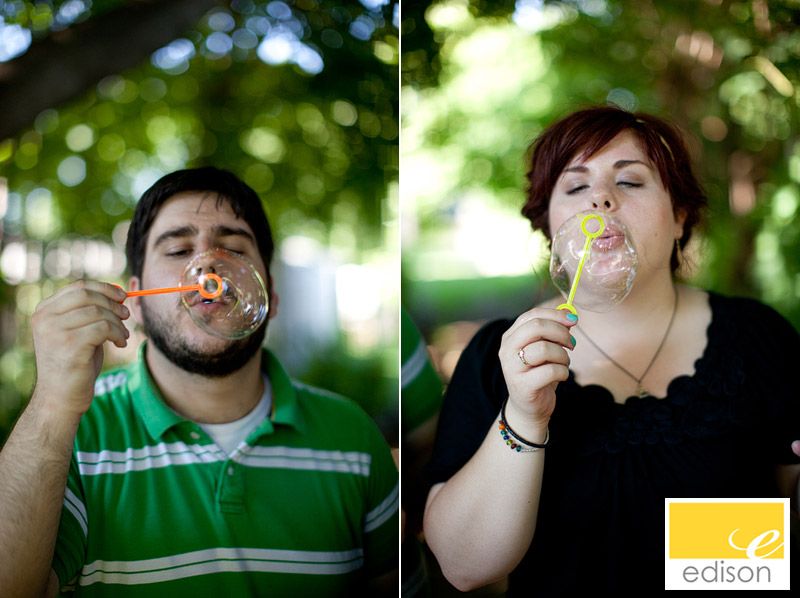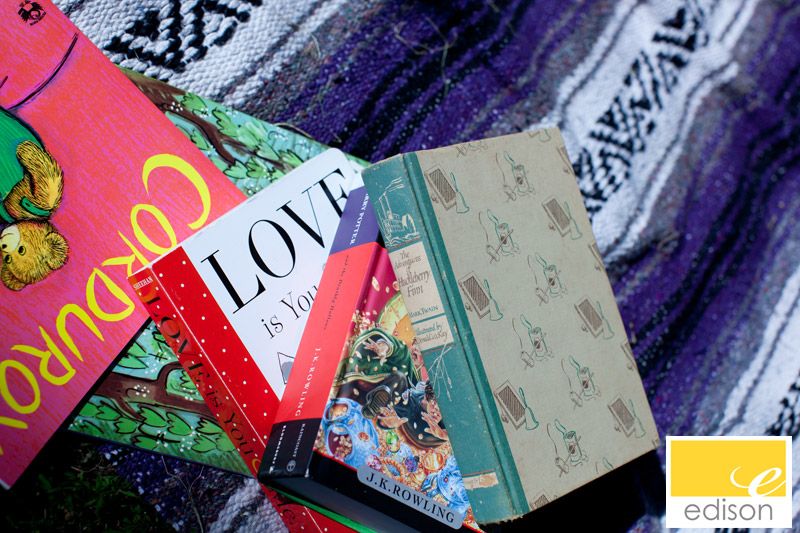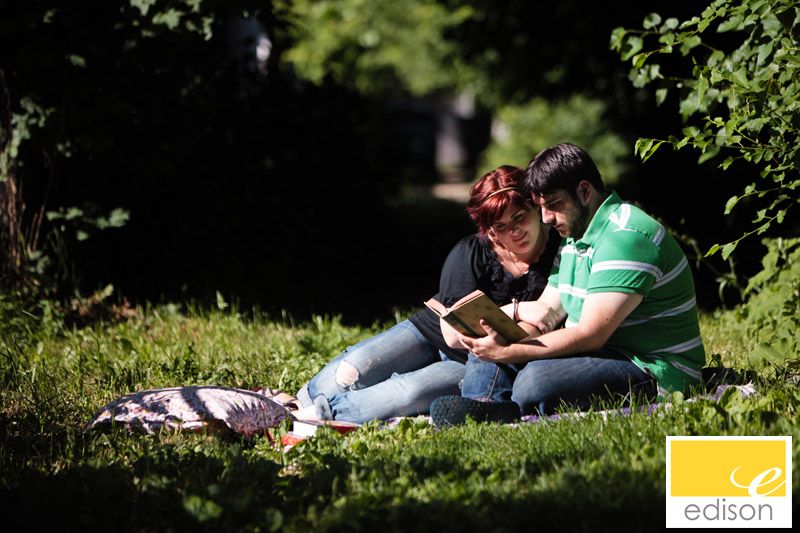 Seriously – see how he looks at her!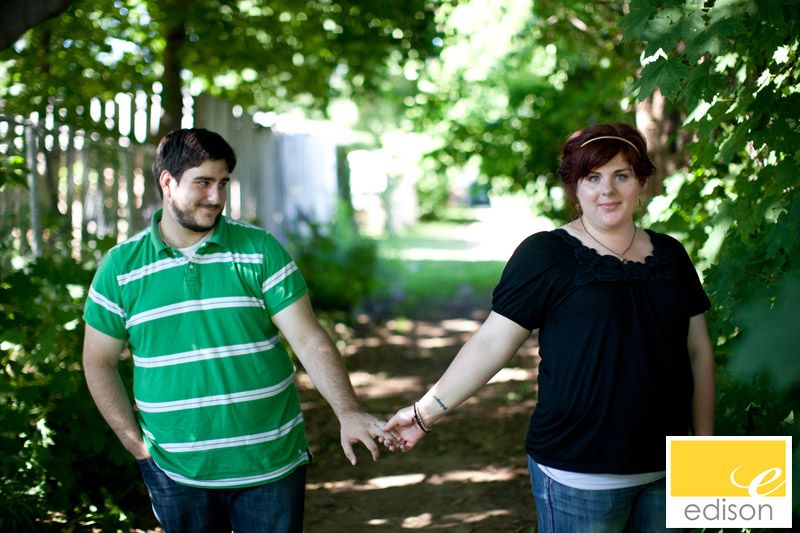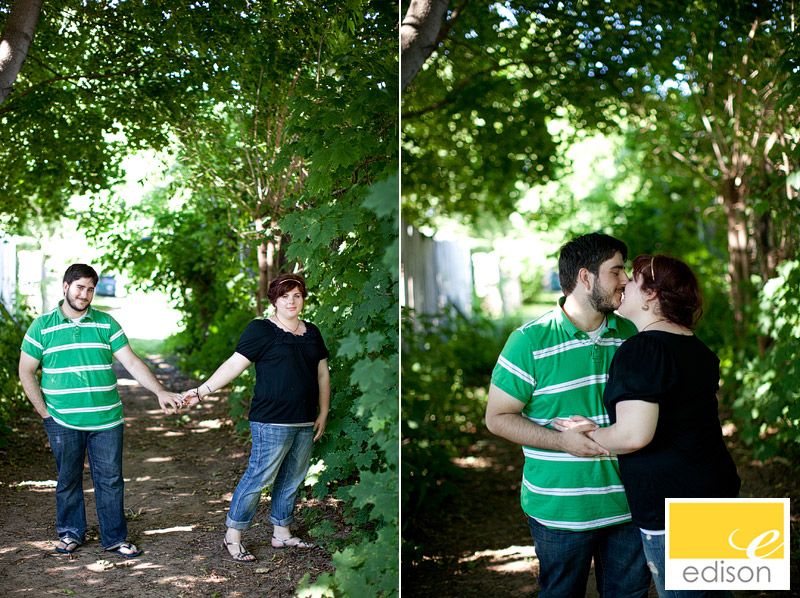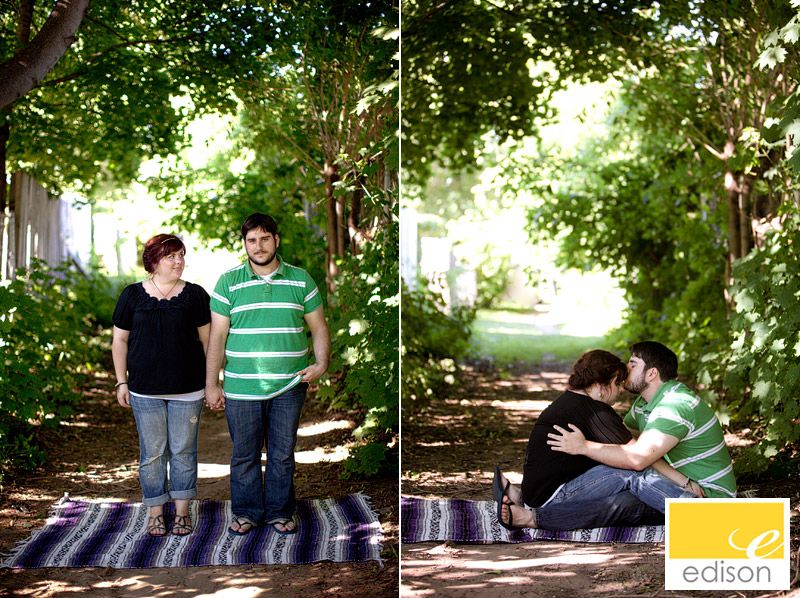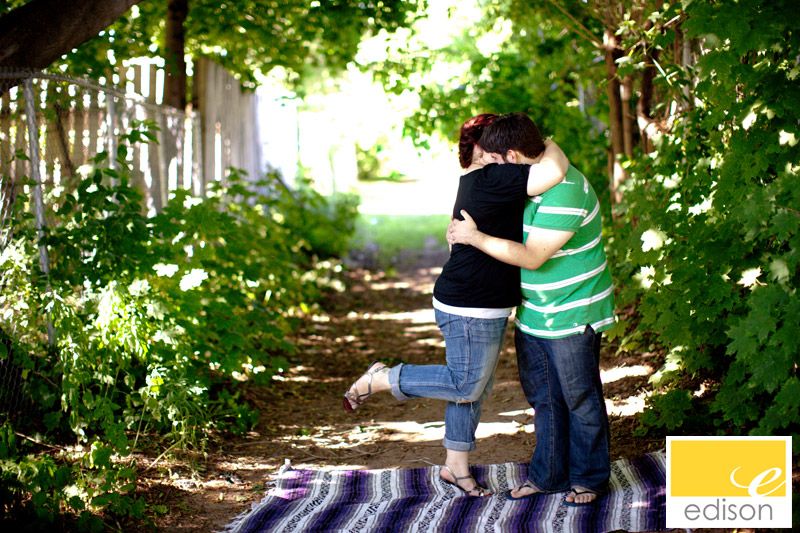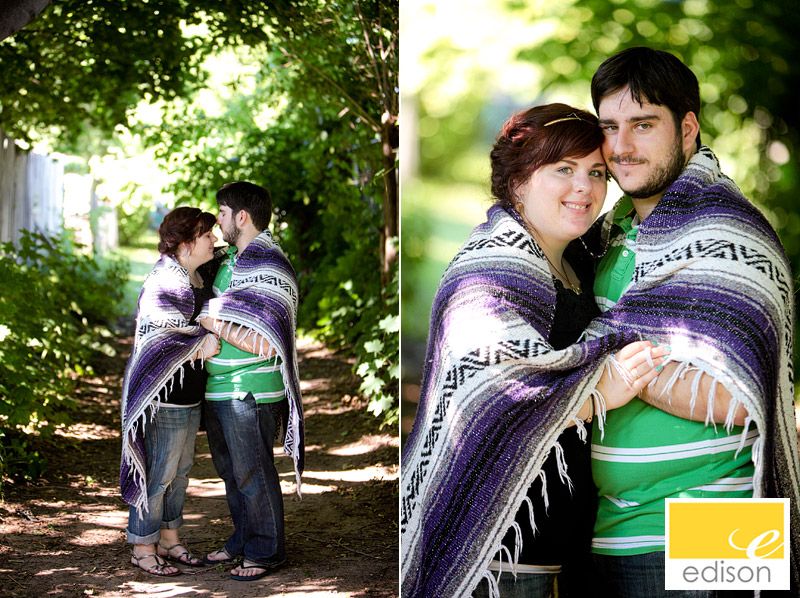 And in a classic Josh-Trish move… the high 5!
It was so fun to see them playing with chalk. Josh doing his science, geeky drawings and Trish doing her artsy drawings.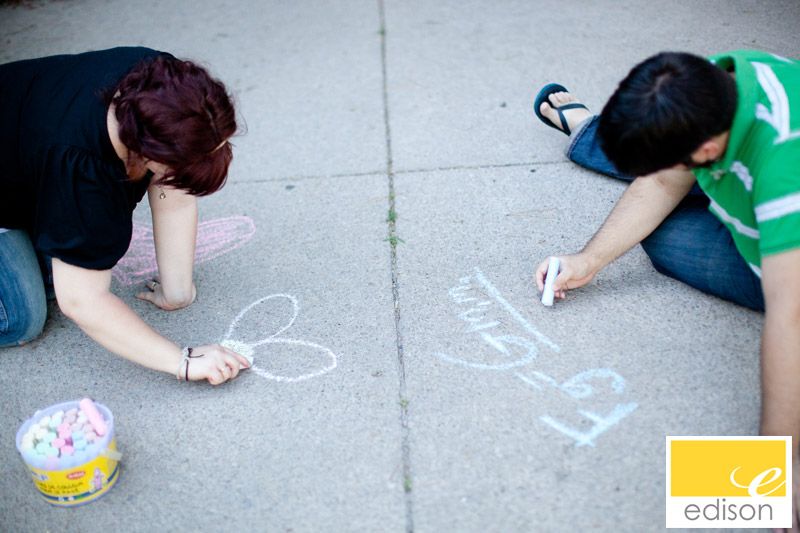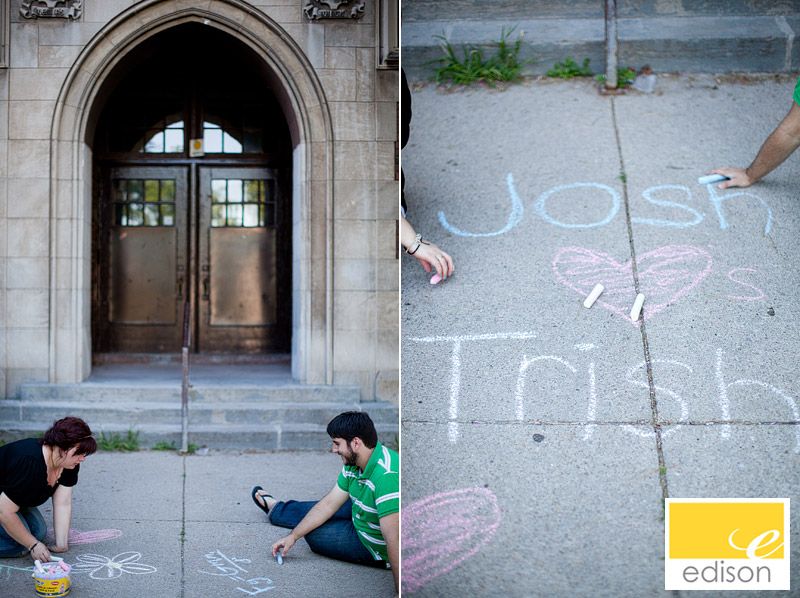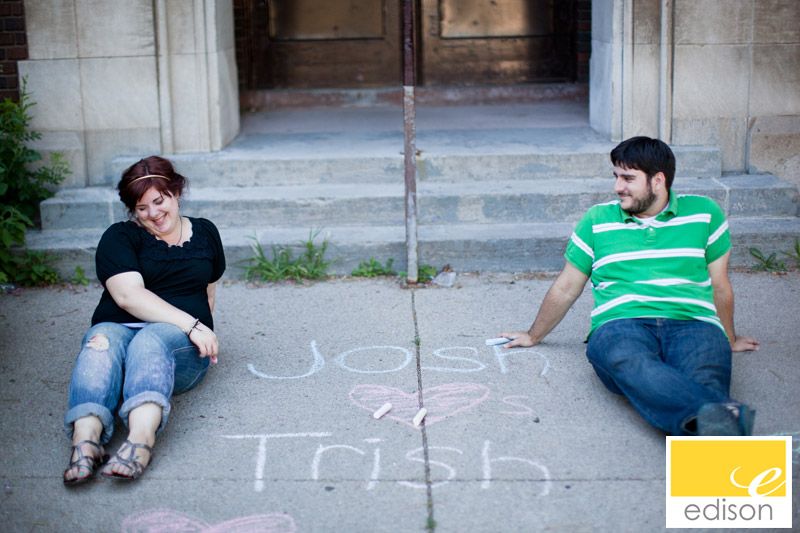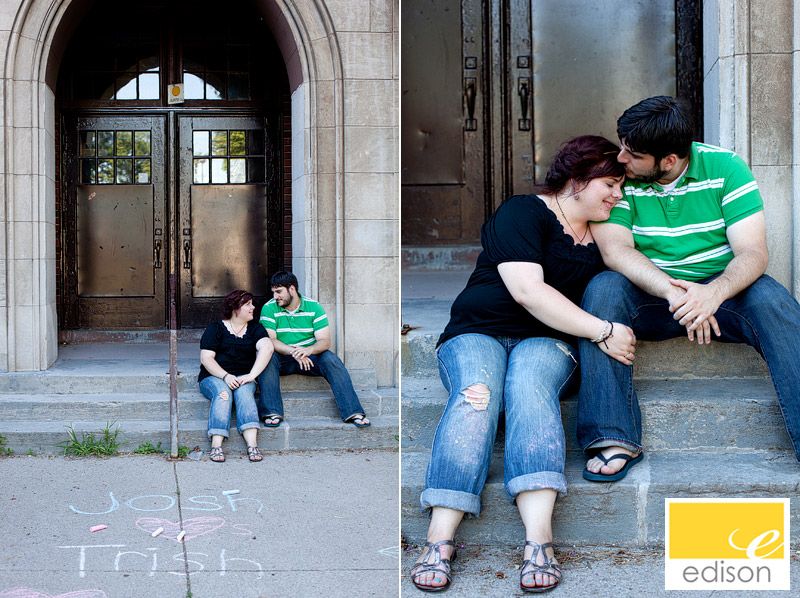 And what childhood based session is complete without ice cream!!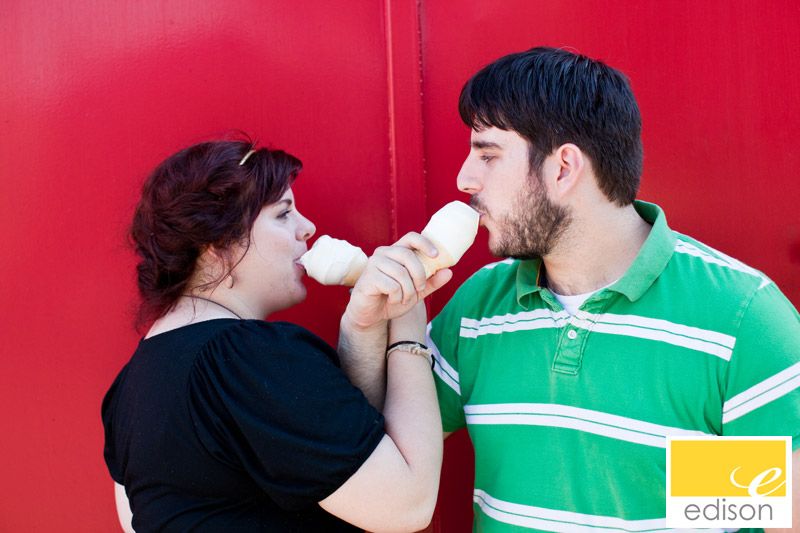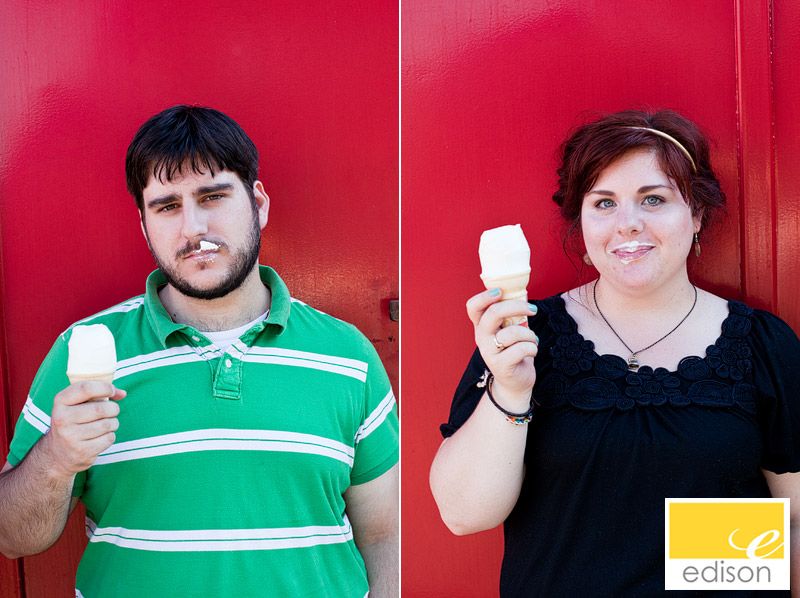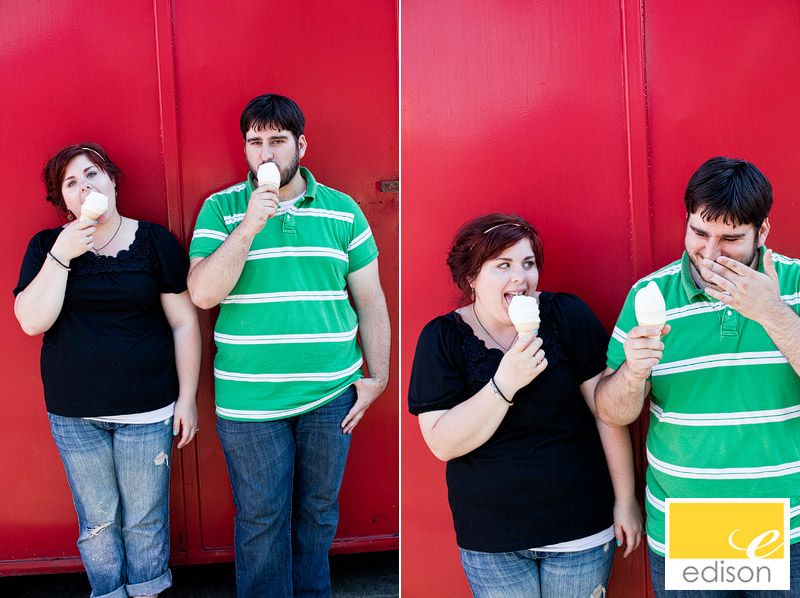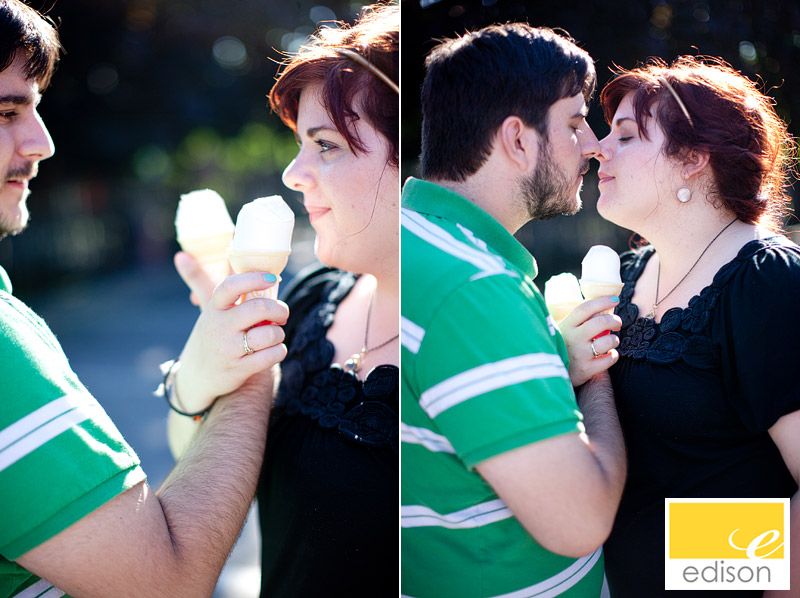 Celebrating life and love,
Krista