Growing up, I loved my dad's bedtime stories. They weren't from a book – but from life. I come from a family of pilots – my parents took flying lessons together. My mom never went past her private license but my dad has flown for about 40 years now. My mom's dad owned a fly-in fishing business up in Northwestern Ontario. And there were uncles and my brother and others who all flew. I loved all their stories. Grandpa's plane going down and being missing for 3 days…. dad waterbombing mom's car or the clothesline… dad flying up to Northern communities to play Santa to the native children… dad flying a beluga whale in his plane… dad's plane going down to the bottom of the lake – but not before getting all the passengers and himself off… and so forth. I loved these stories!
Likewise, my dad loved to make things. Before he was a pilot, he was a mechanic. This love of tinkering with cars and machines is his pastime. As a 15 year old dad bought a 1930 Chev from his teacher for $50. Over 55 years later he still drives this car! As kids, dad built us a replica car to his 1930one that ran on a battery! He also built us a go-cart, and then made a fibreglass body to look like a Ferrari! He is always building something!
Well, 4 years ago in his retirement from the airline, dad started a big project combining his love of flying and love of making things. He started to build a plane. Looking at this box of parts and pieces it seemed like it would never be finished. But he would plug away at it whenever he could. He loved to be out in the workshop with his baby! Just on the fuselage alone is 13,000 rivets – this plane was so time consuming to make! He had to have it inspected every step of the way and finally – FINALLY!!!! – after four years tonight was the night.
It really is inspiring. Sometimes goals seem so overwhelming or too big. But I think about this box of bits and pieces, and now seeing dad flying in it after 4 years of hardwork… makes my goals seem more attainable! Reminds me also of my Grandpa who dreamed of flying but he was so poor. He talked about going to school in barefeet and being made fun of for being so poor. He said one day he would fly an airplane and snub his nose at his small town and all those who had made fun of him. He went on to fly, and later own a small flying business and did in fact fly over that town as he had dreamed. I love coming from a family of crazy dreamers.
I wonder if you who are reading this have dreams that seem unattainable and huge…. maybe this will encourage you to start… one step at a time.
Back to tonight….
Our family, and my dad's good friend Russ who has been helping him, gathered out at the airport tonight for the inaugural flight. We were so excited to see it take off… but more excited to see it safely land again. So, so, so excited for dad and proud of all his work! He is working on pontoons with wheels next so he can land on the ground or water. We were the only ones at the airport which was fun and had a bit of a party… food, banners, bubbles, noisemakers, and fun! Madi insisted on dressing like a flight attendant – and the three younger girls gave us the full flight attendant routine (I guess they do listen on the plane!). Without further ado… here is my dad's plane…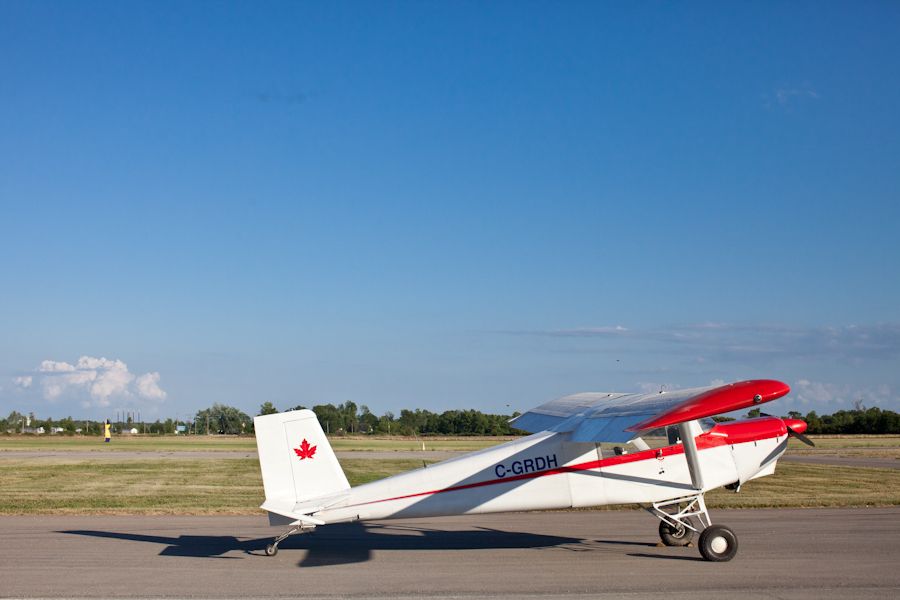 All the grandkids….
Mom and Dad – oh! The adventures these two will have now!
All of my family….
And it's time!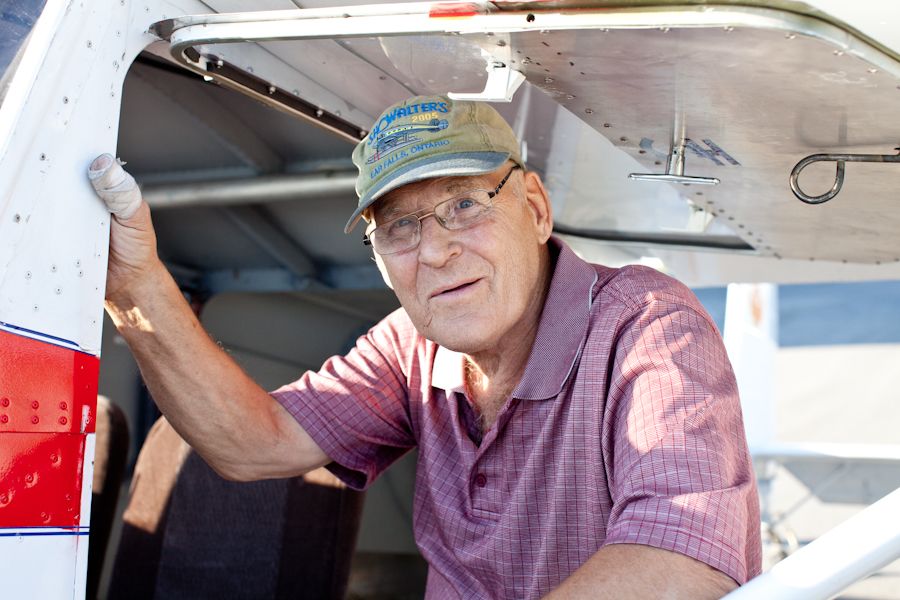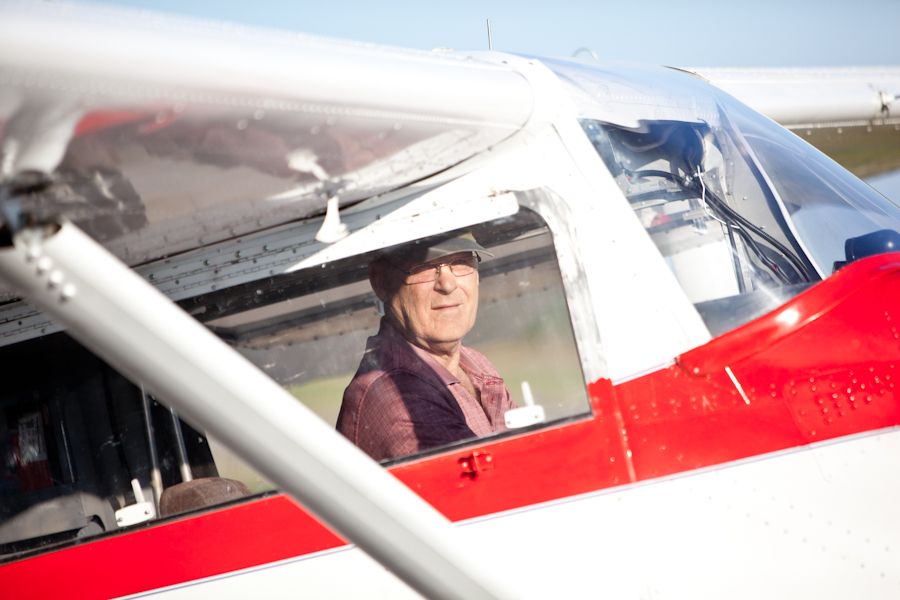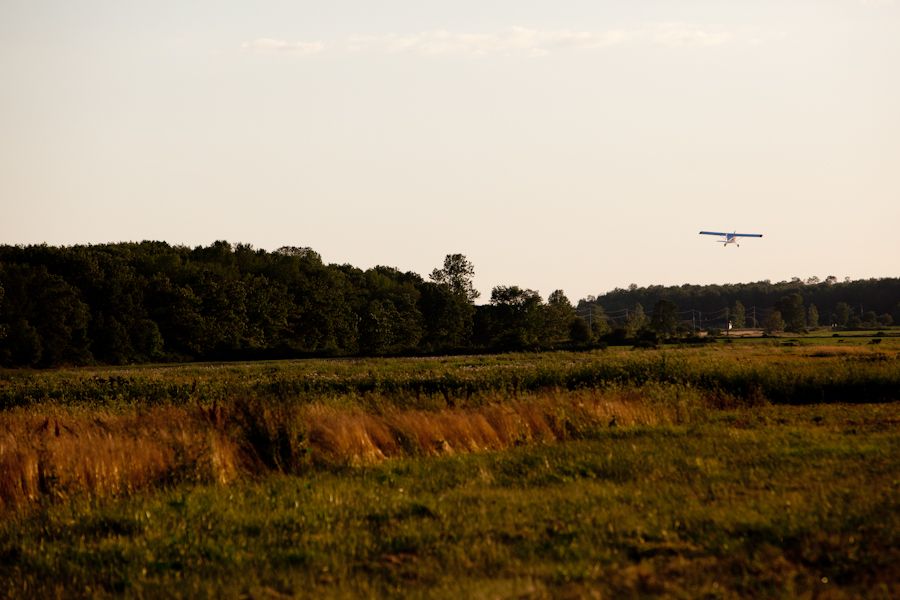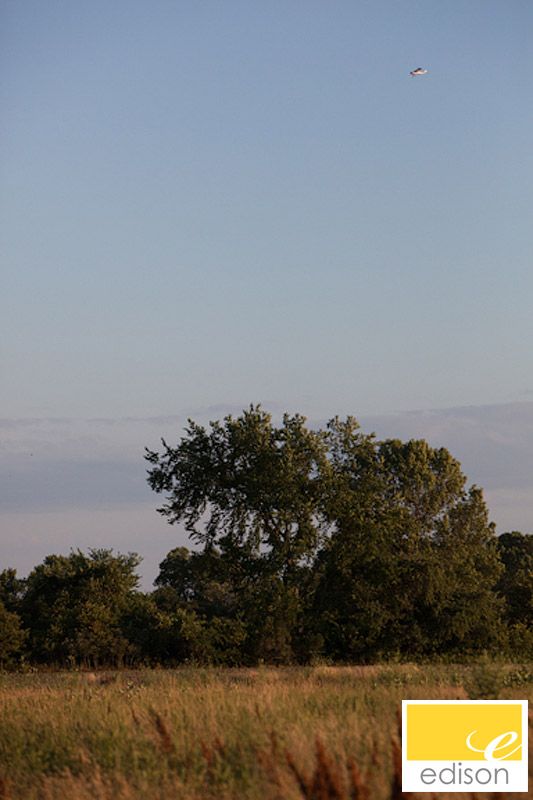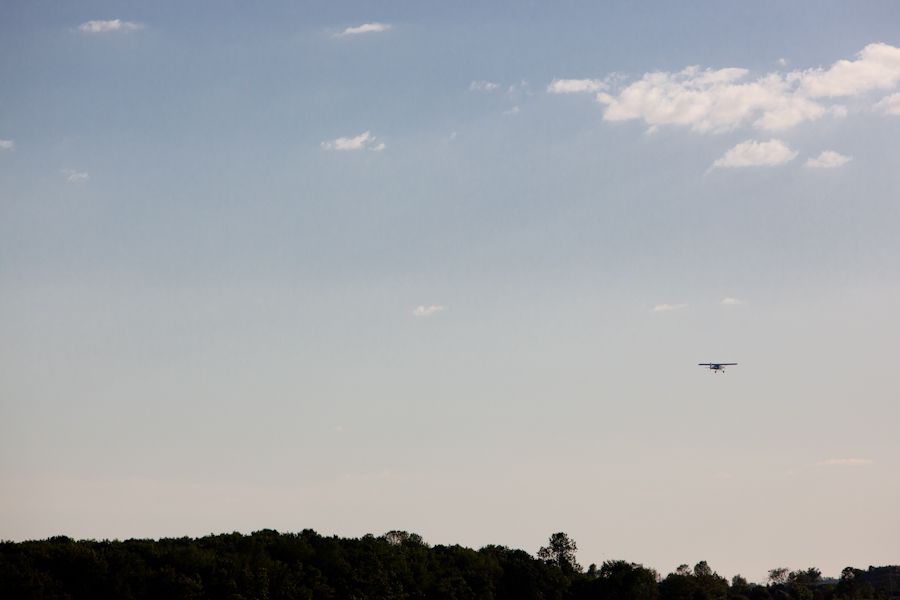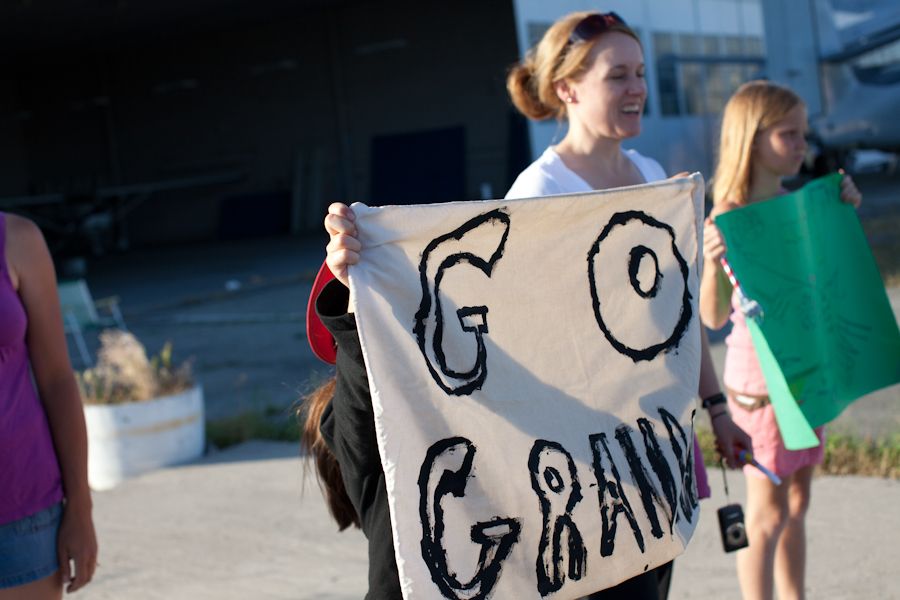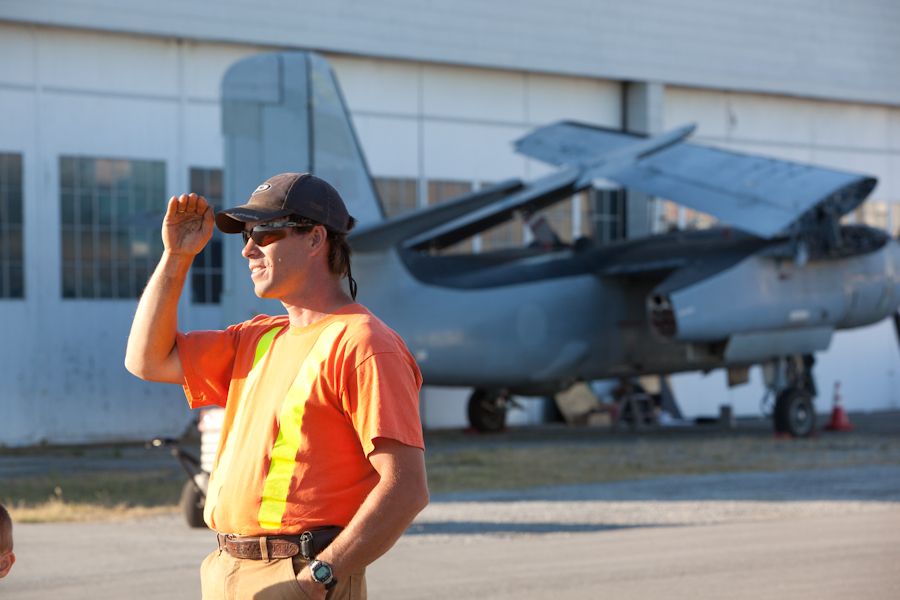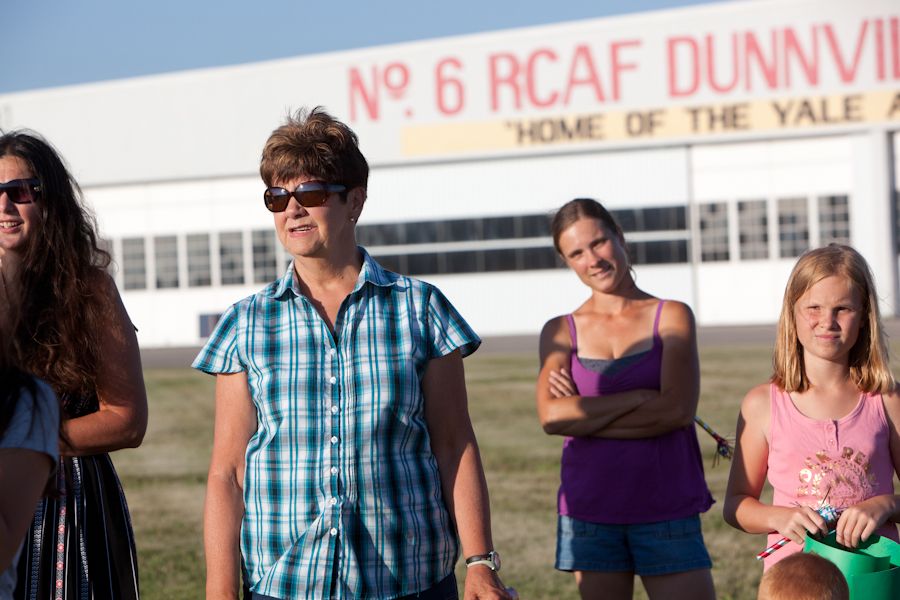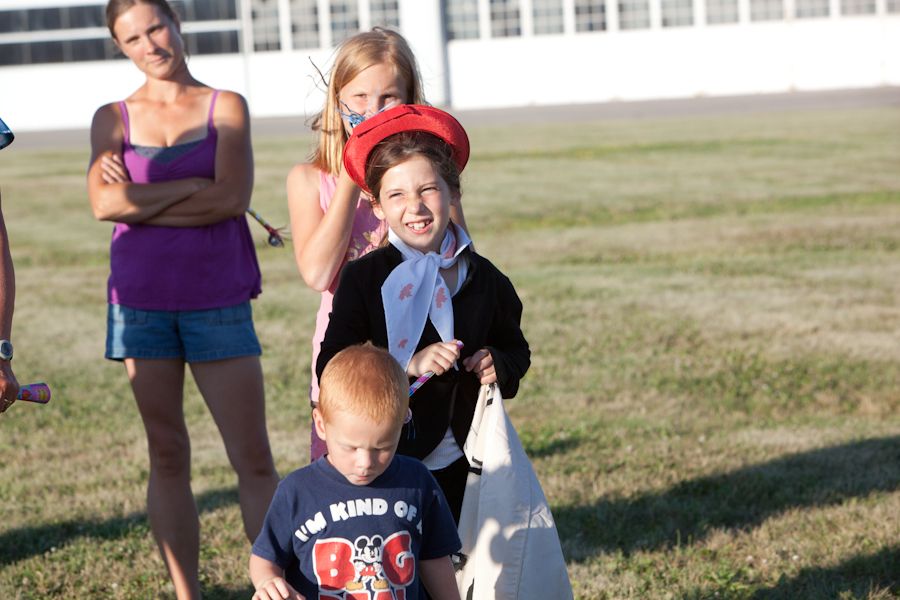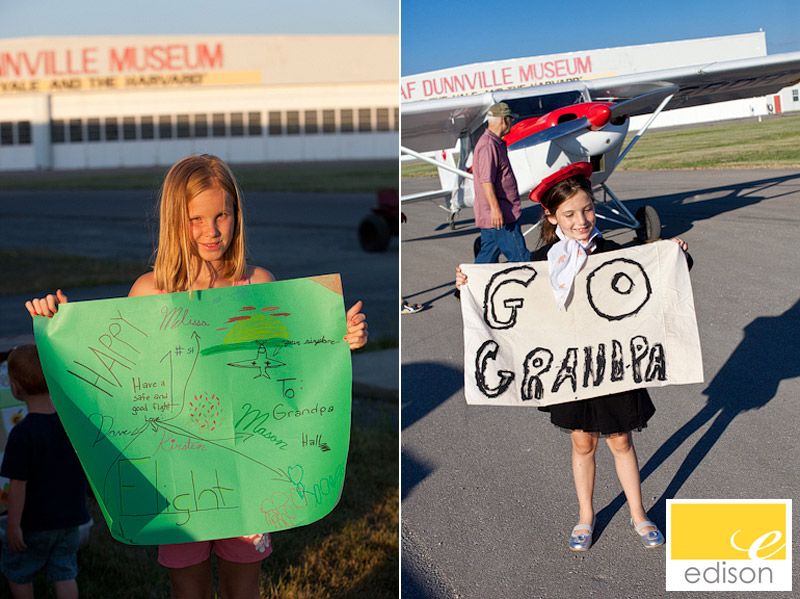 Eden's says "Fly Great Silver Birdy" – tried to get her to do a more simplified message but nope!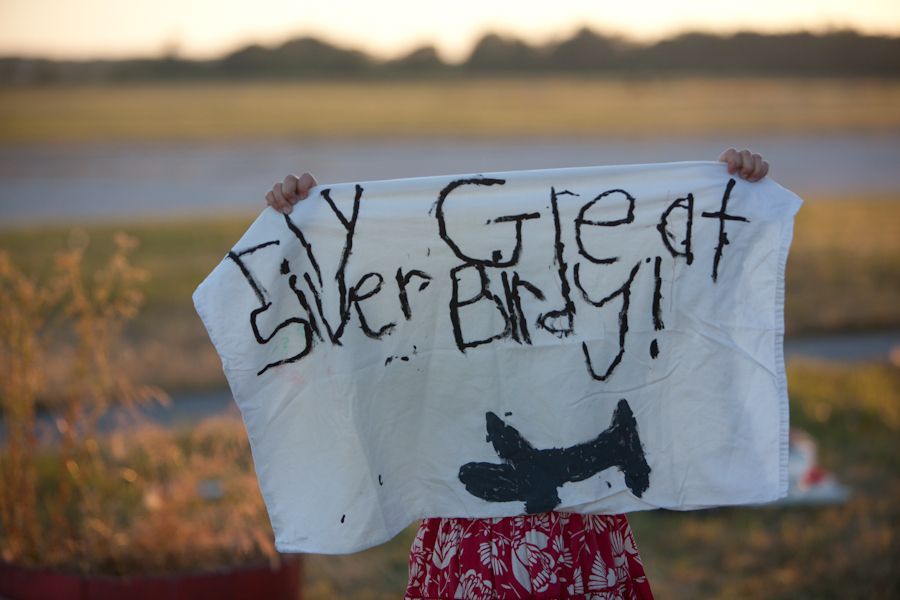 And the best part – it landed safely!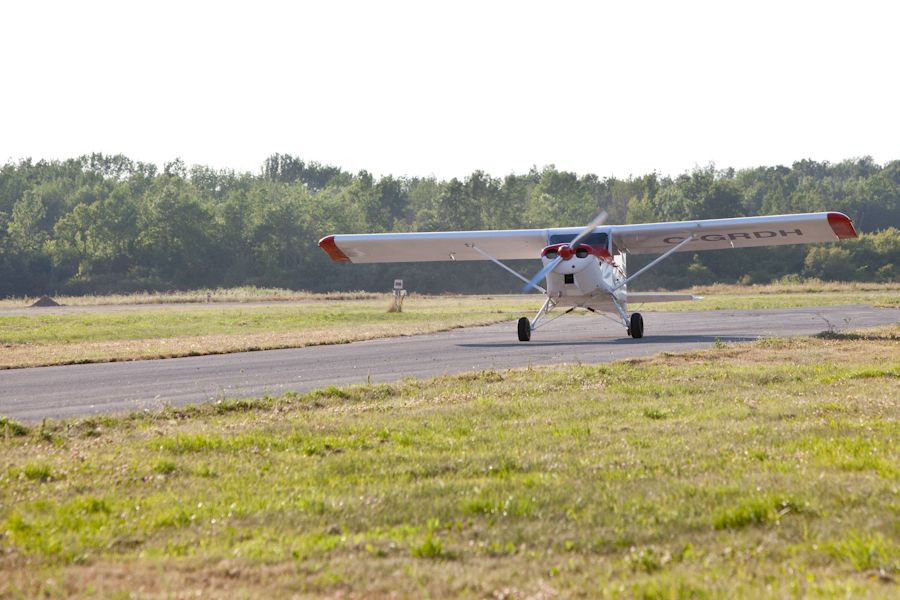 One very happy man!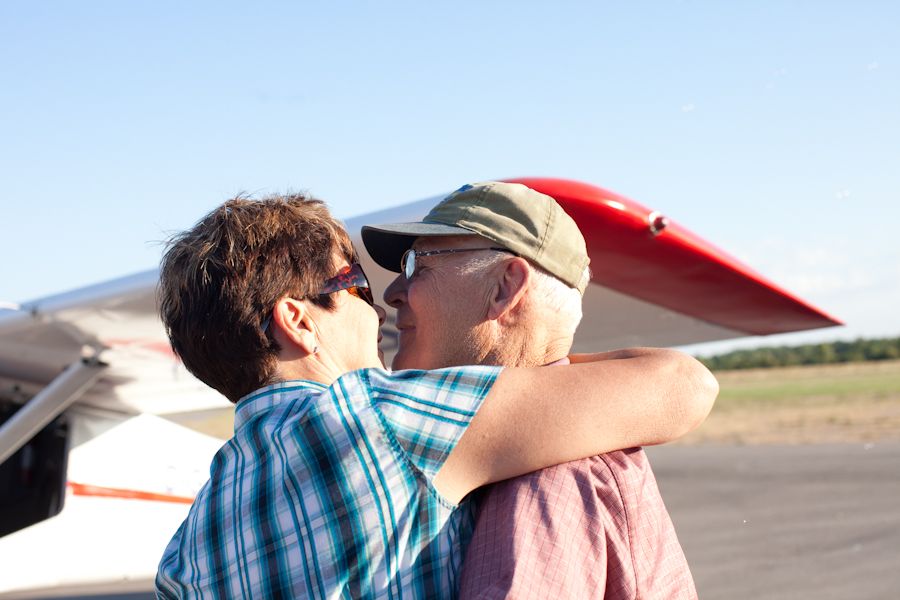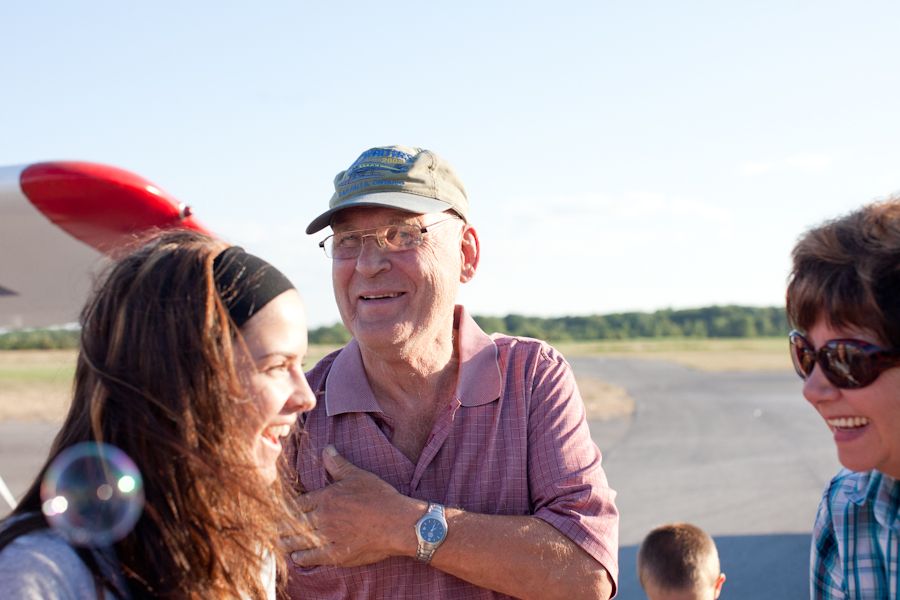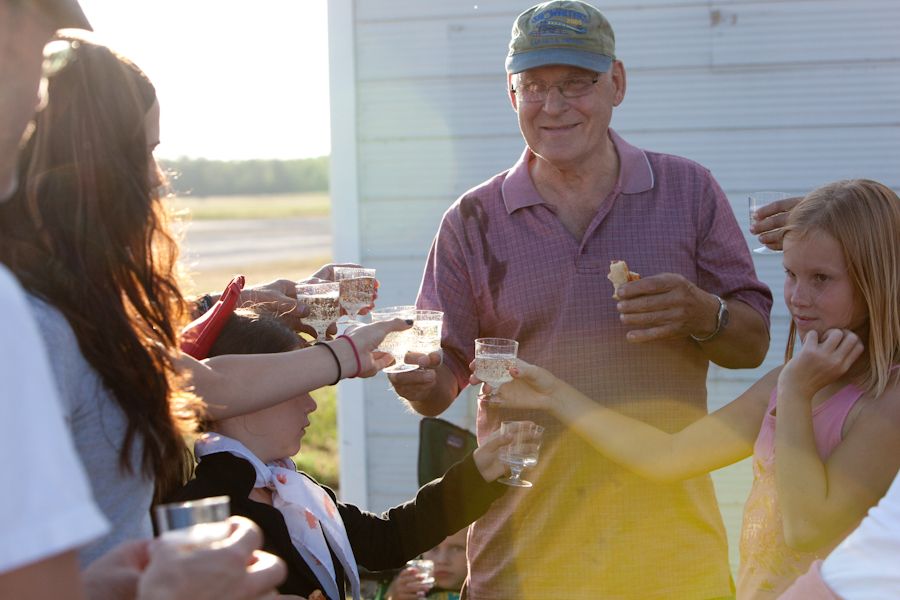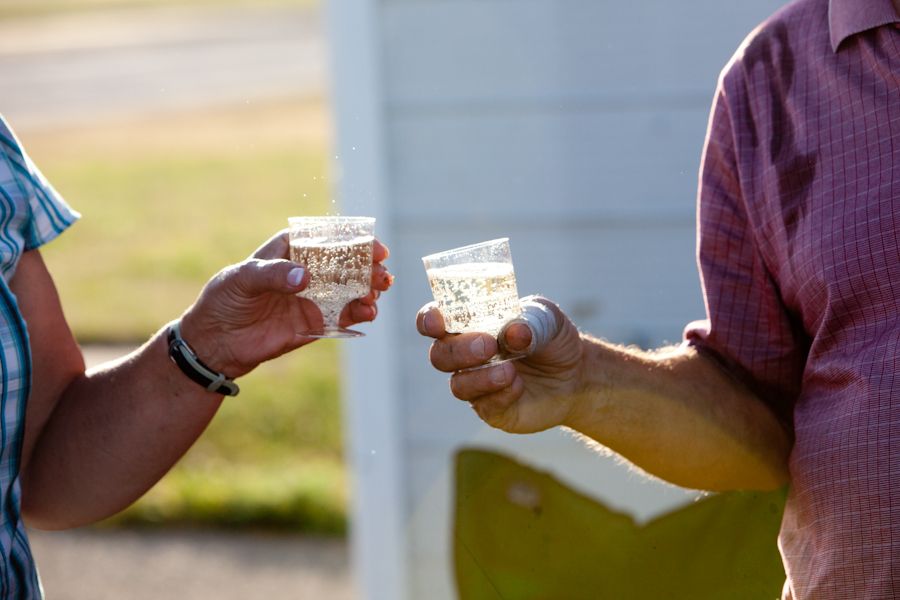 And time to put the toys away…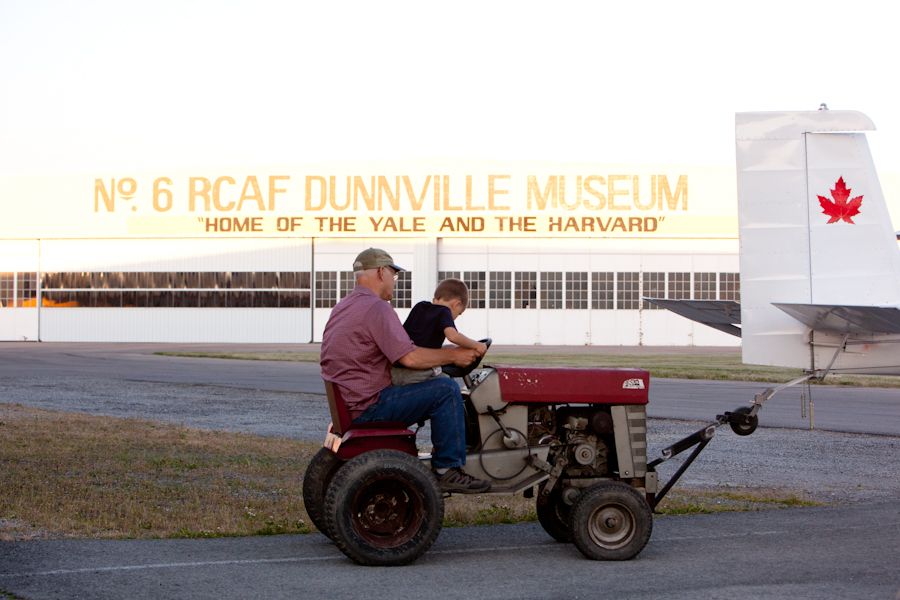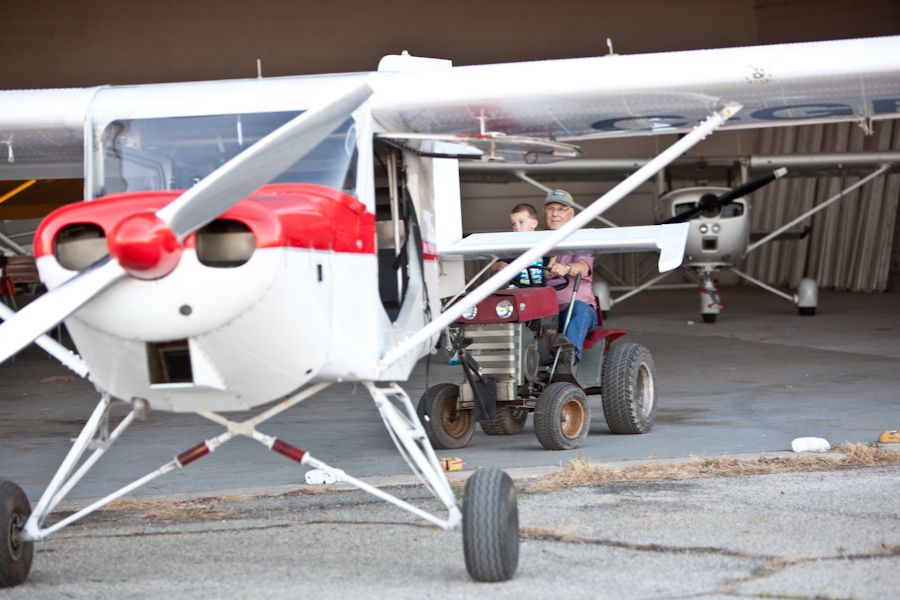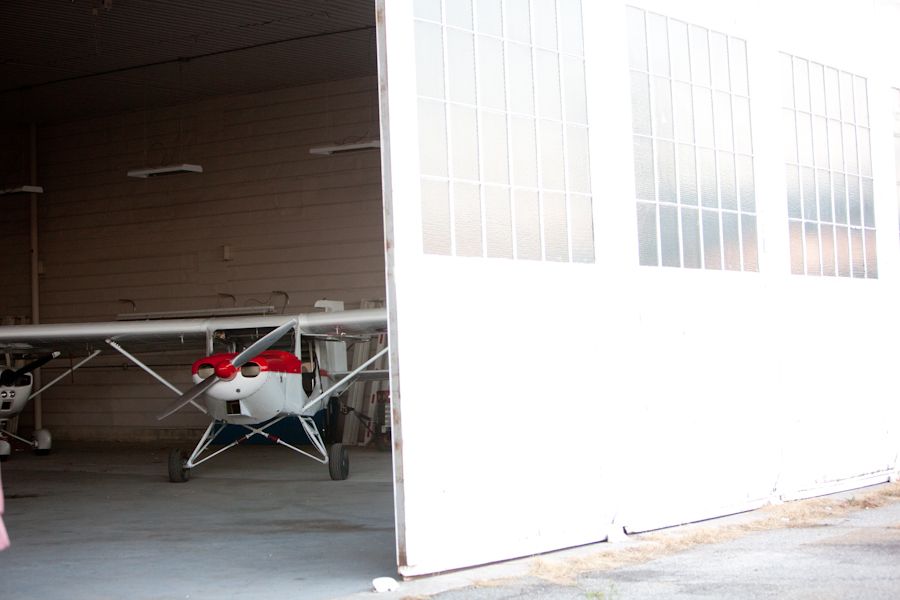 Celebrating life and love,
Krista