Sunday started off raining. And raining. Like most of the Spring it was WET! When we got to Jen's house we had to run fast as it was POURING! But we were pleasantly surprised when it was time for Jen to leave the house that the sun broke through and it turned into a gorgeous day! Even were able to have an outdoor ceremony – yay!
We started our day off at Jamie's parent's house. I loved all the neat touches in Jamie's parents home and tried to incorporate some of them into the images. Tells part of the story!
Also, it was great to have my good friend Rosina along as my second shooter – not only is she a great photographer, but it was so nice to spend time together. Rosina captured some the vest and shoes images here…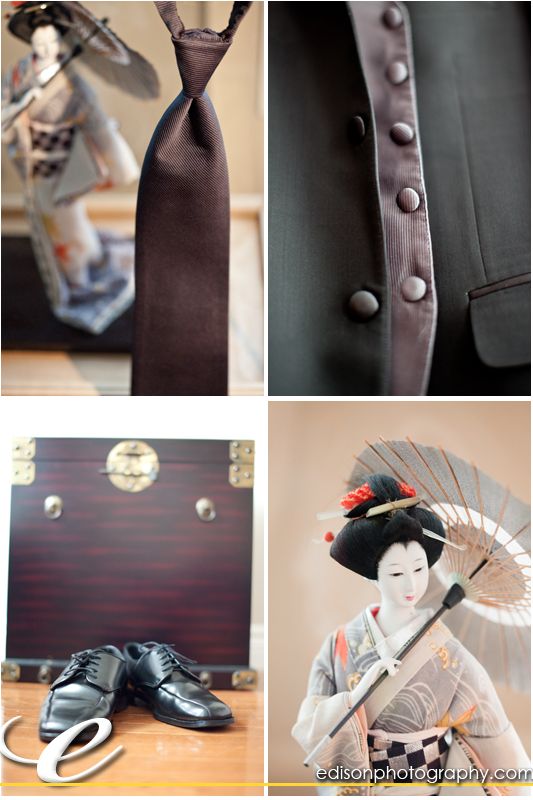 And the handsome groom…
Then it was on to Jen's parent's home. If you can believe it – Jen bought her dress 8 years ago – before she had met Jamie. She fell in love with it and put it away for "someday". Sunday her "someday" arrived and the dress was still gorgeous on her!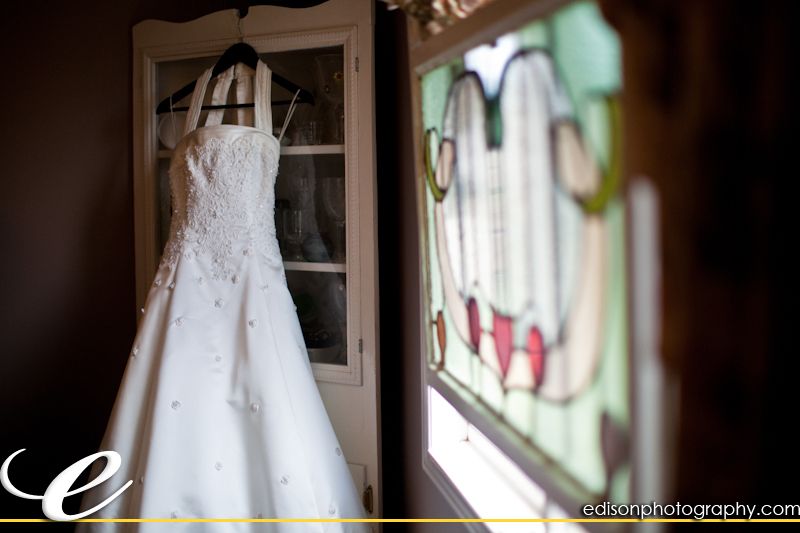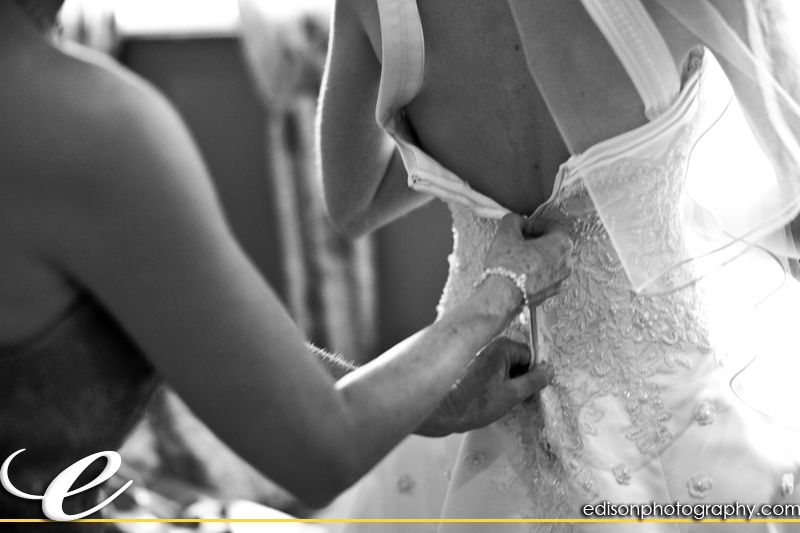 She looks gorgeous!!
And as I was taking the above photos – Rosina captured this reaction of her parents and Maid of Honour looking at the beautiful bride…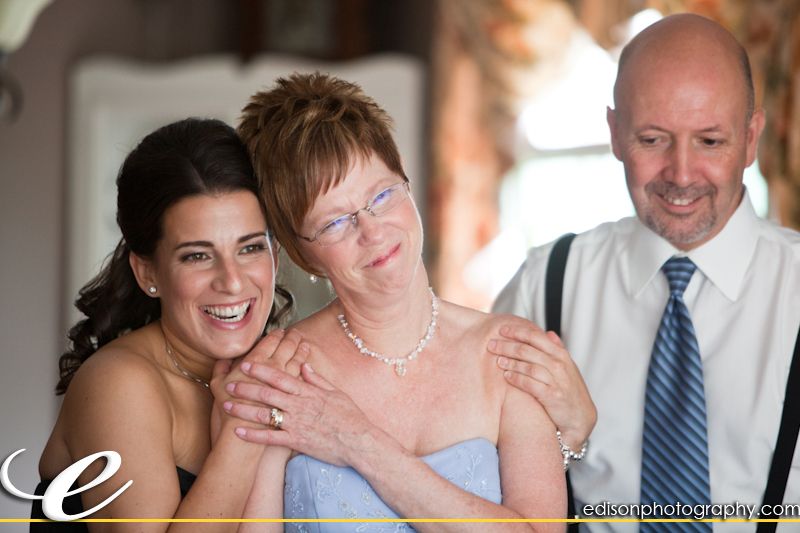 Jen and her dad have a very special relationship – he told me he had gone to every dress fitting with her. Loved watching these two together!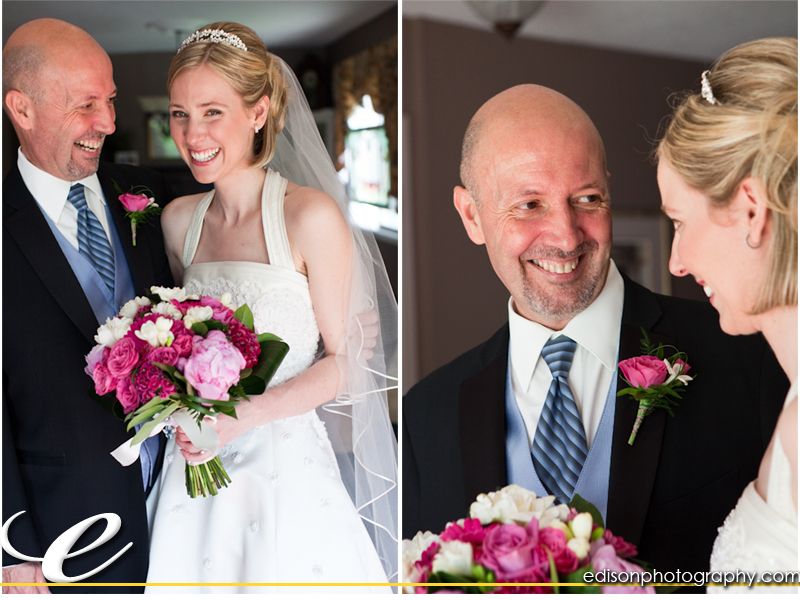 Even Jen's cat got in on the festivities wearing a little pink dress!
Loved the bouquets – Jen had simply told her florist to use "pinks"… I think it looks gorgeous with all the different flowers… and you will see more in the reception and ceremony images too!
Jen's parents surprised her with a limo – treating her like an absolute princess for the day!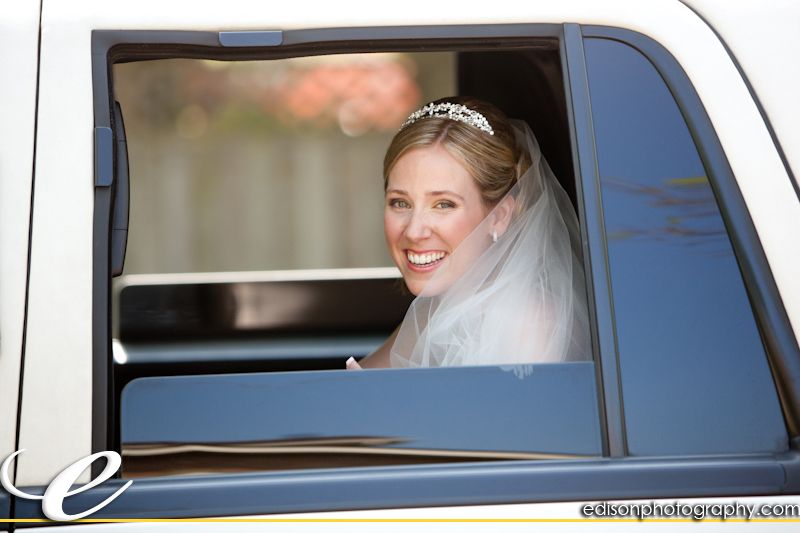 And it was on to the Old Mill!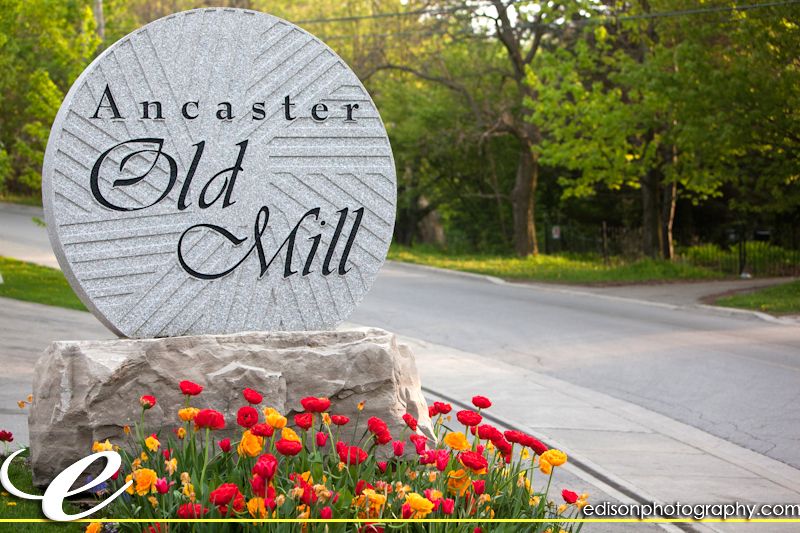 Jen looked so elegant waiting for the ceremony to begin!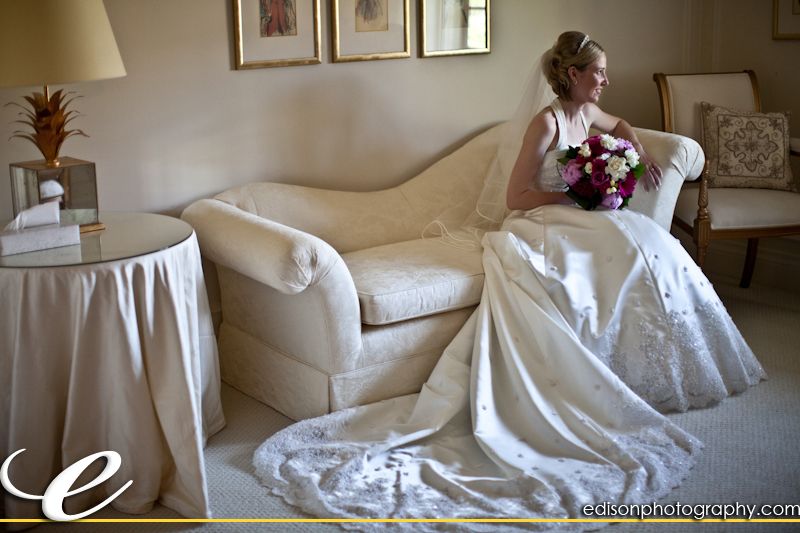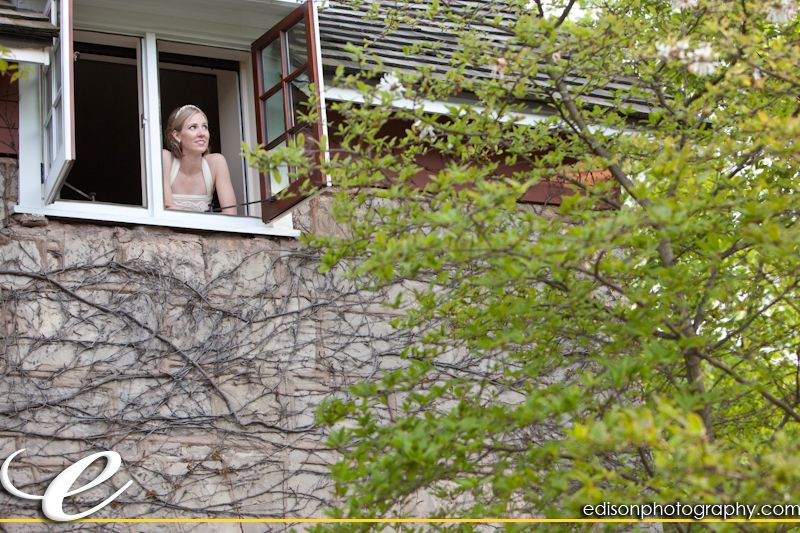 And Jamie greeted guests….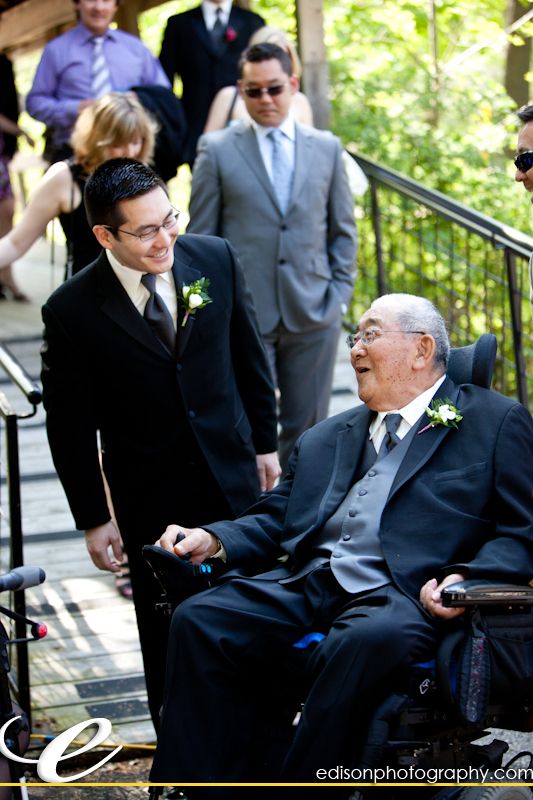 And it's time for the ceremony to start and the sun is still shining!
Love this image Rosina captured of Jen's dad veiling her.
Jamie looks calm, cool and collected… but that was until he saw his bride….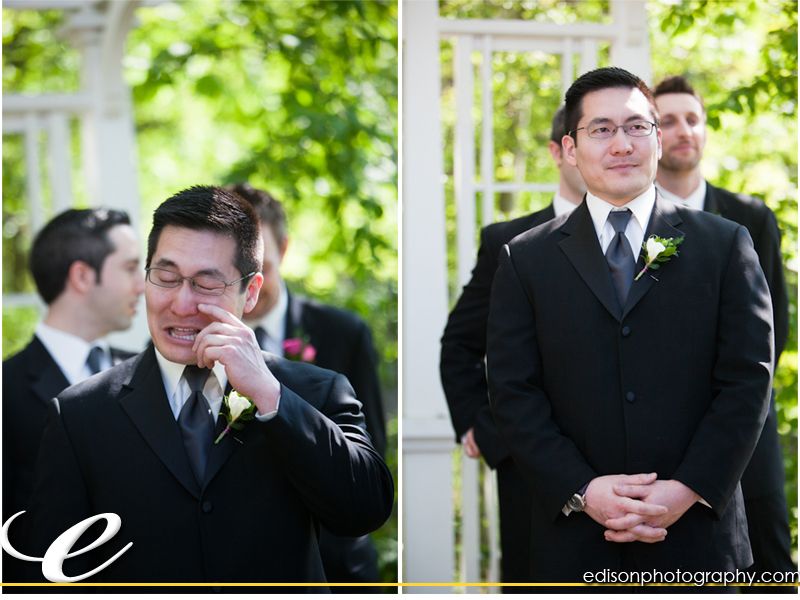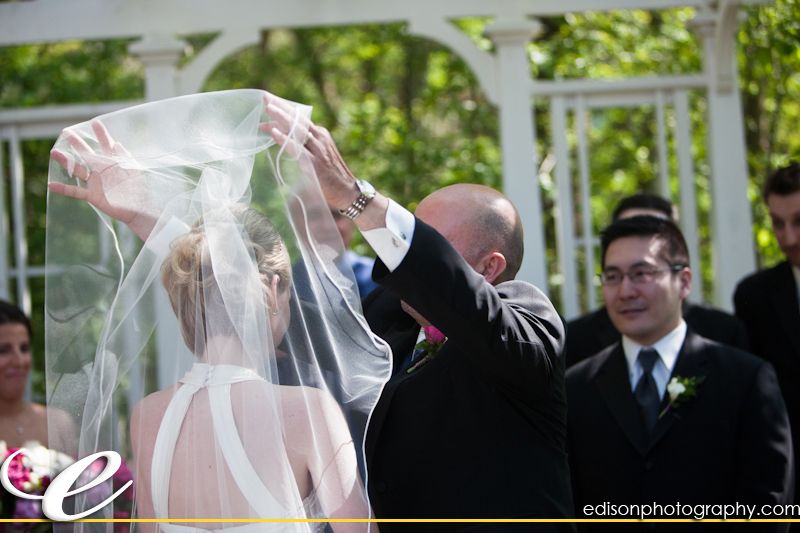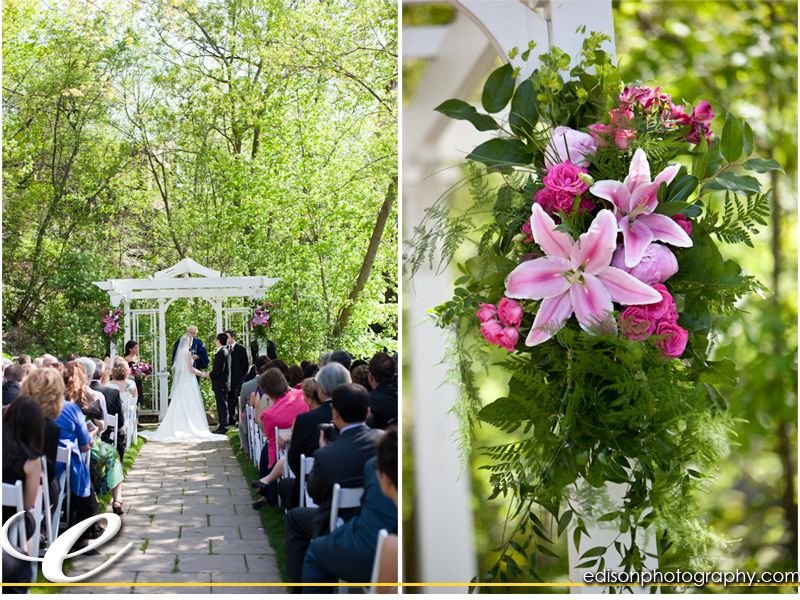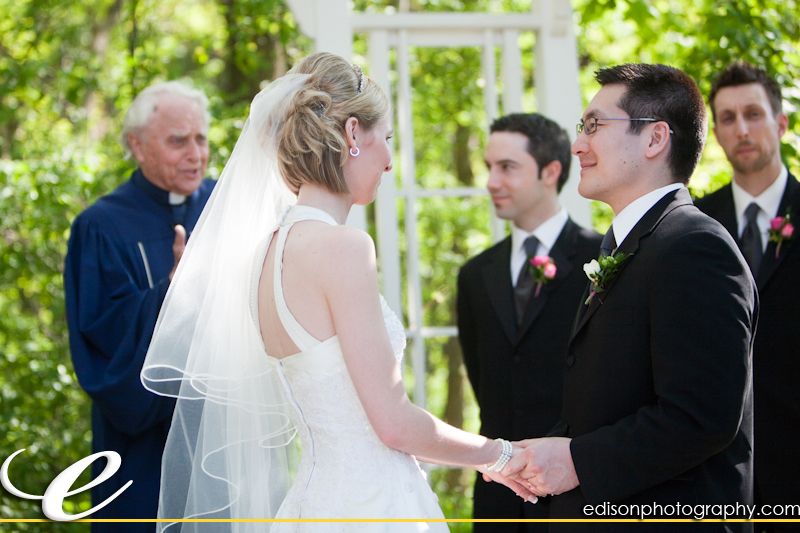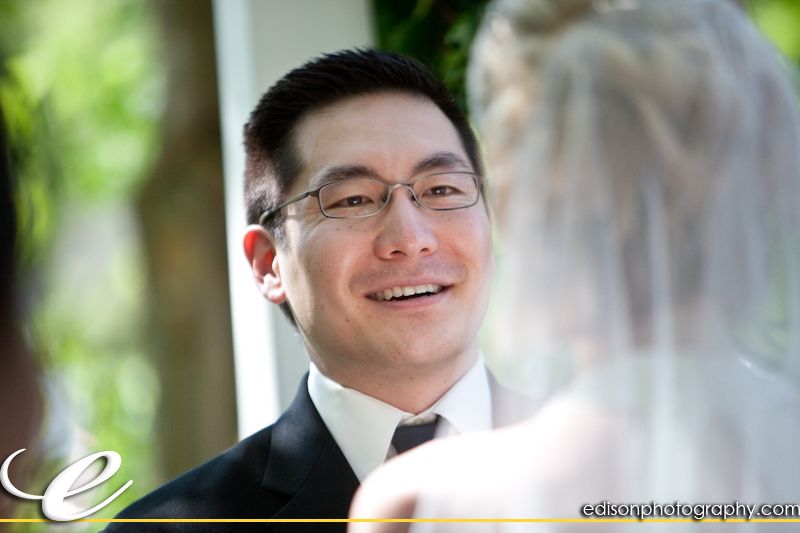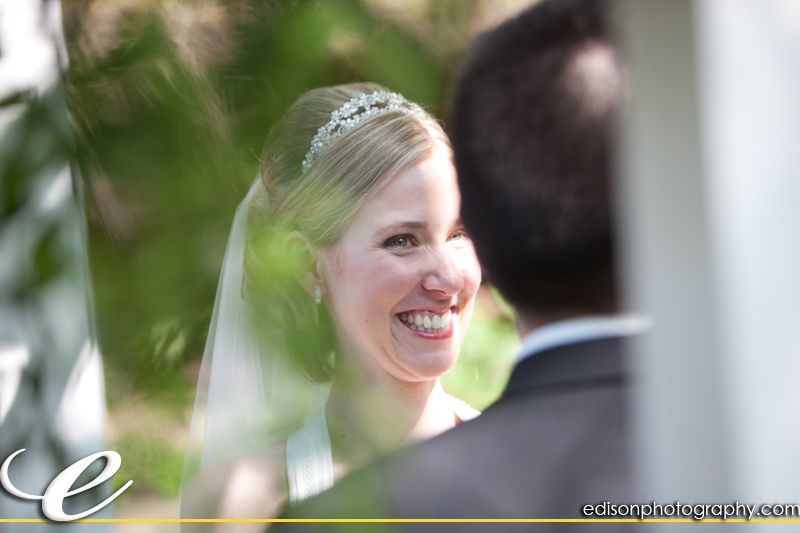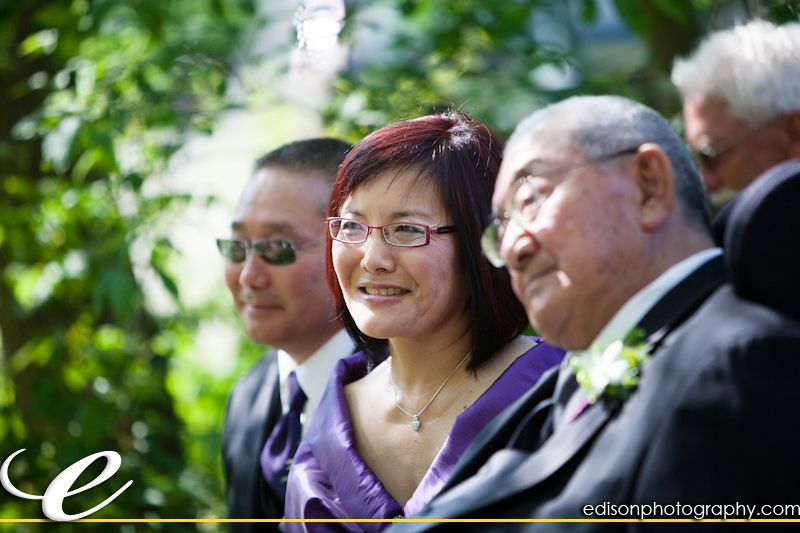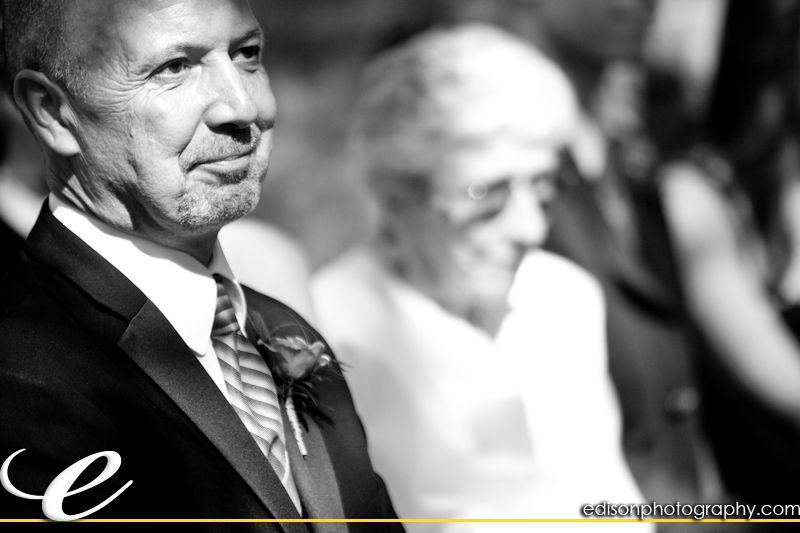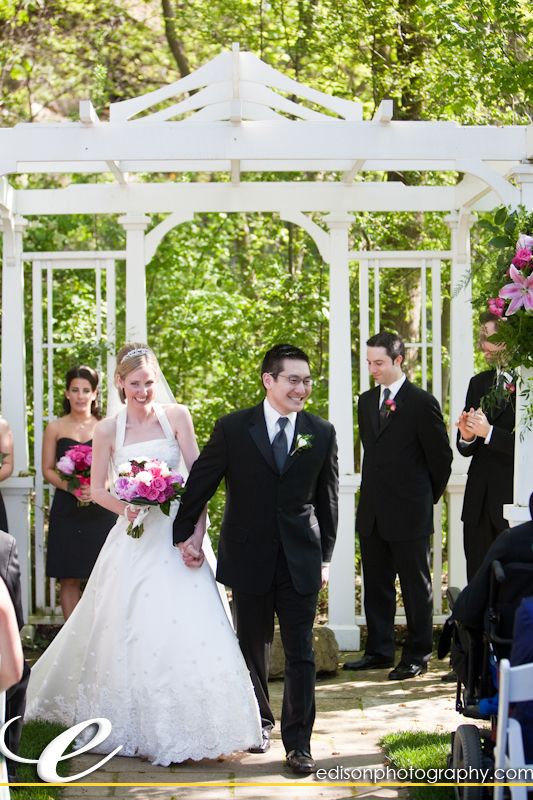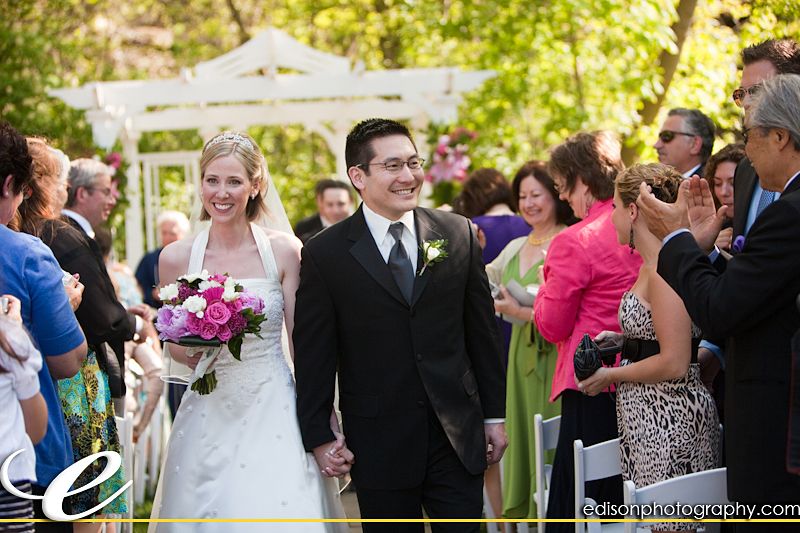 The new couple!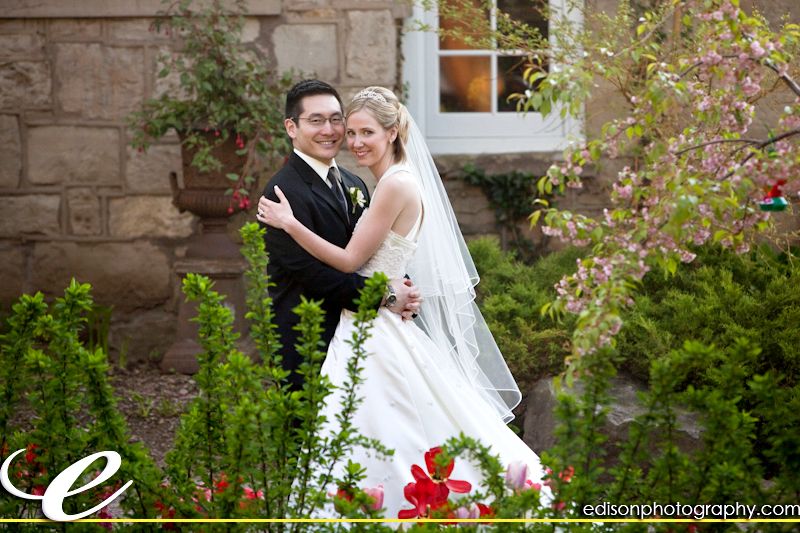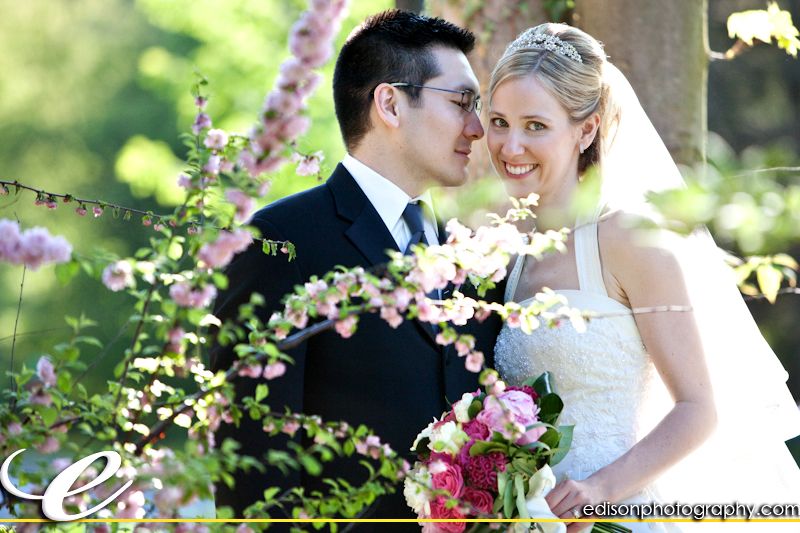 And time to boot it to the reception!
Love these reactions as Jen and Jamie enter…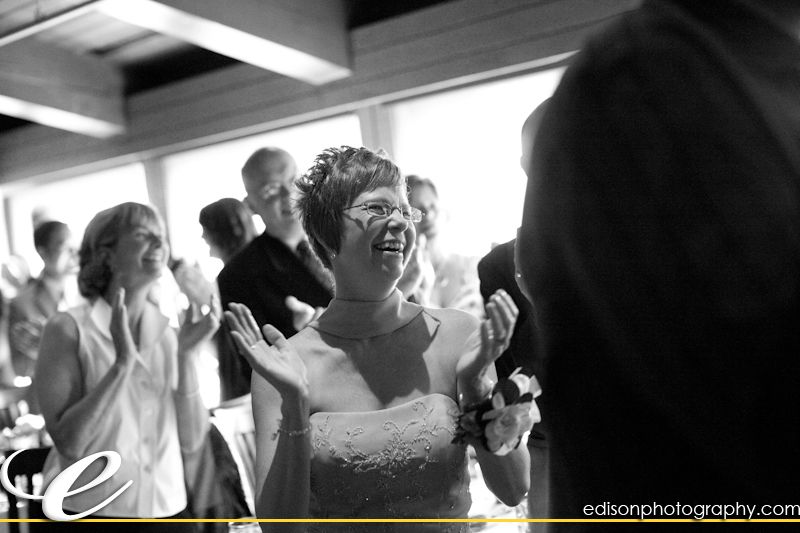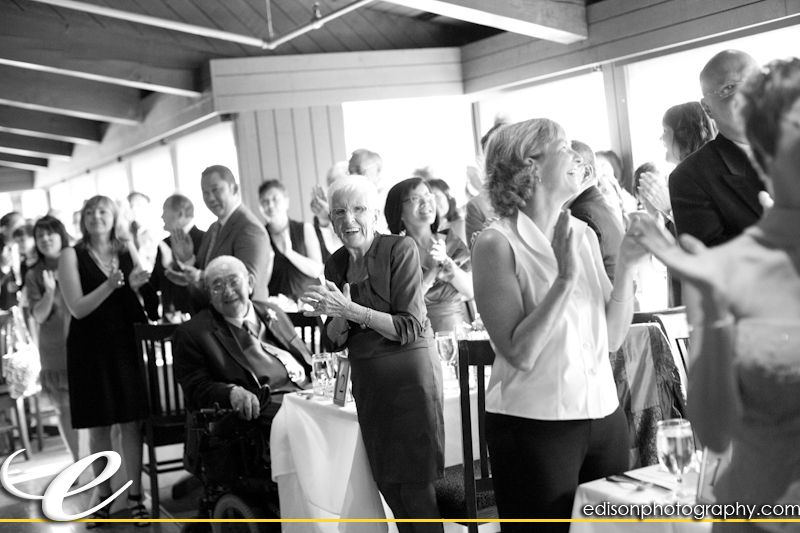 Jen and Jamie did their first dance as soon as they entered…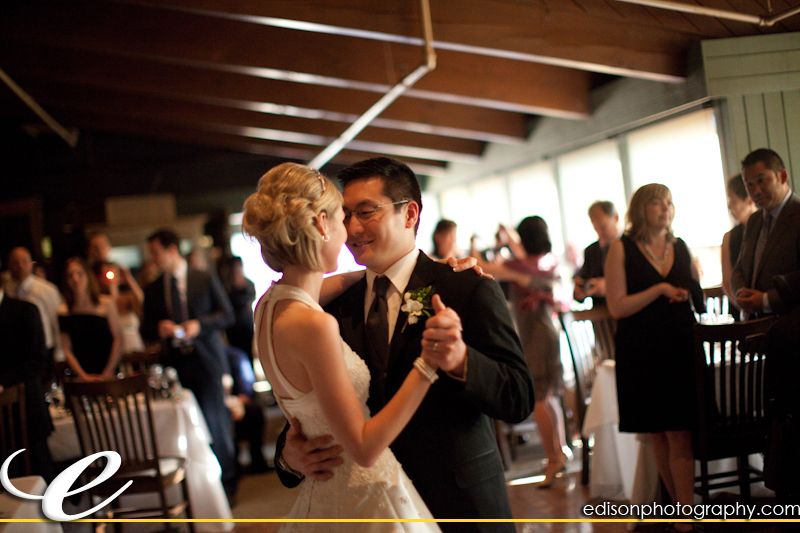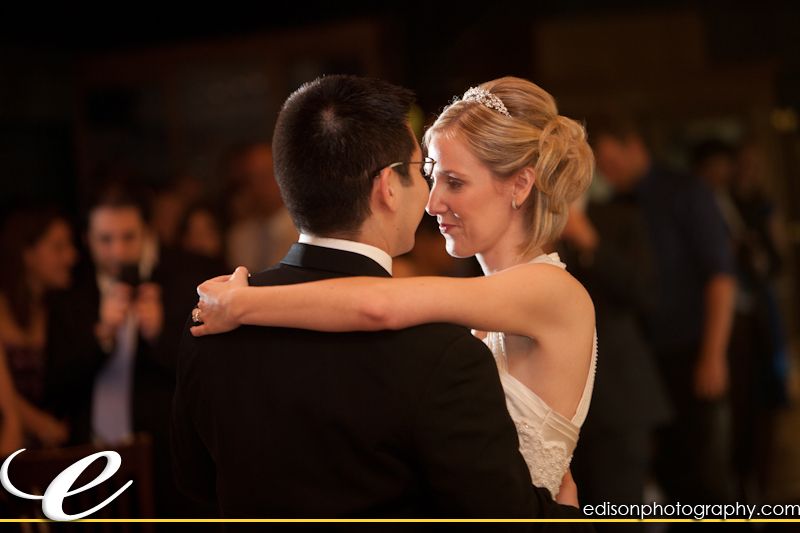 Such a fun reception!
Jen and Jamie – thank you for letting me be a part of your Big Day!
Celebrating life and love,
Krista