Preparing to write this blog post about the orphanage I volunteered at and the kids there has proven to be emotional. Each website has different figures as to the amount of orphans in Haiti – 380,000 or 500,000 or one even estimated 1million. Any way you look at it these are numbers I can not comprehend when talking about children in need. This is the equivalent of an entire city – a large city! – but please, not orphaned children.
We were volunteering at "God's Littlest Angels" (GLA) orphanage in Haiti. To clarify… GLA has some children who are there for medical needs and then the parents will need to decide if they are taking the children home, or will be putting the children up for adoption. Some children are "true" orphans and some children's parents have realized they are not able to properly care for their children and have given the children up for adoption. GLA does offer international adoption – and to read a powerful article on this topic read Dixie's blog post from last Feb. 12 (link).
Now, when we got to GLA… we weren't entirely sure what we would be doing but were willing and ready to do whatever was needed for the next week of our life. Each of the four of us (my sister, Marcie, my friend Jodi, and her mom Wanda) were assigned three children. Over the next week we would spend 8am-5pm daily giving each of them some one-on-one time. I loved that GLA put value on the need for one-on-one care rather than just giving us "tasks" to do. So many studies have shown the value of care, love and attention in these early formative years.
When we walked into the nursery, we saw cribs upon cribs. There are Haitian nannies in the nurseries who give them their daily care, and on-site doctors and nurses. But even with the staff and the wonderful organization of GLA… it's heartbreaking to walk in and see this…..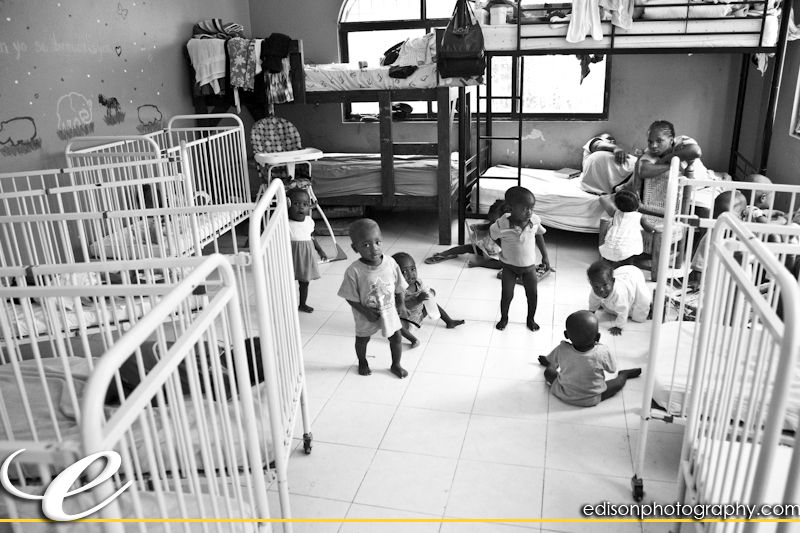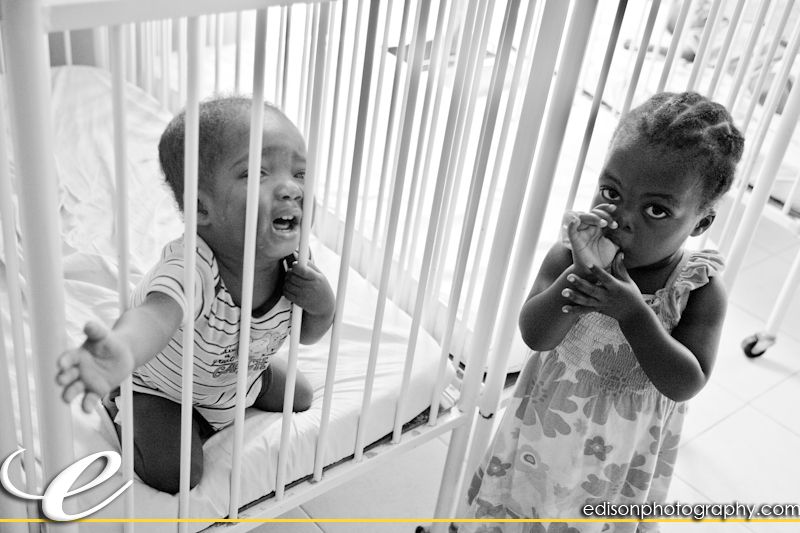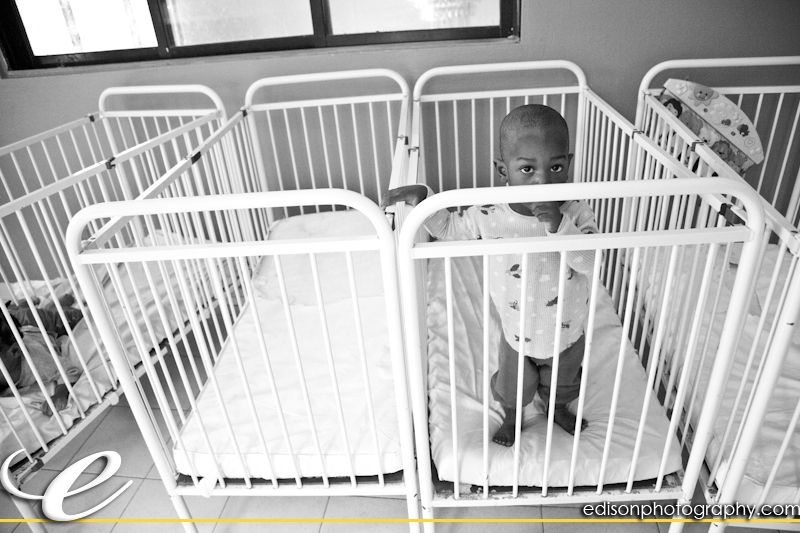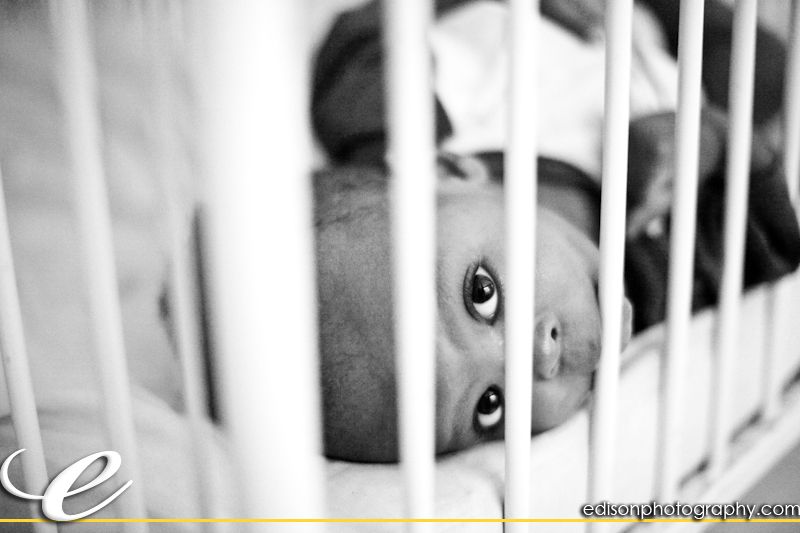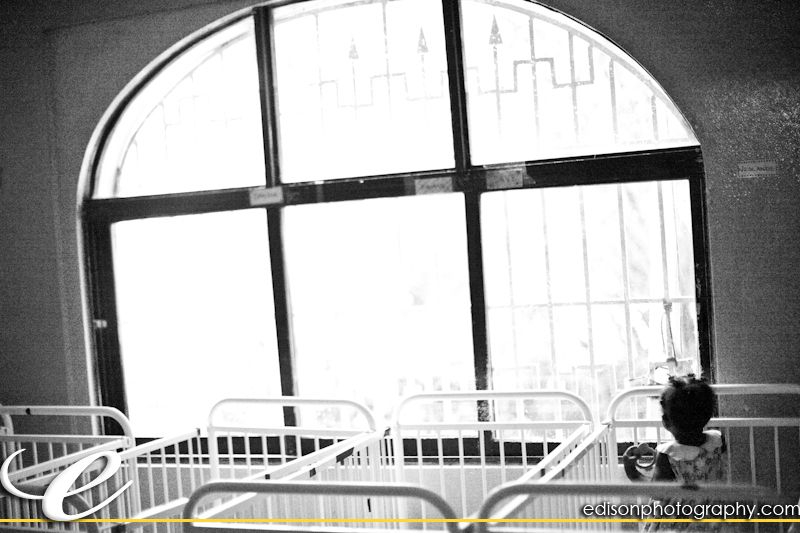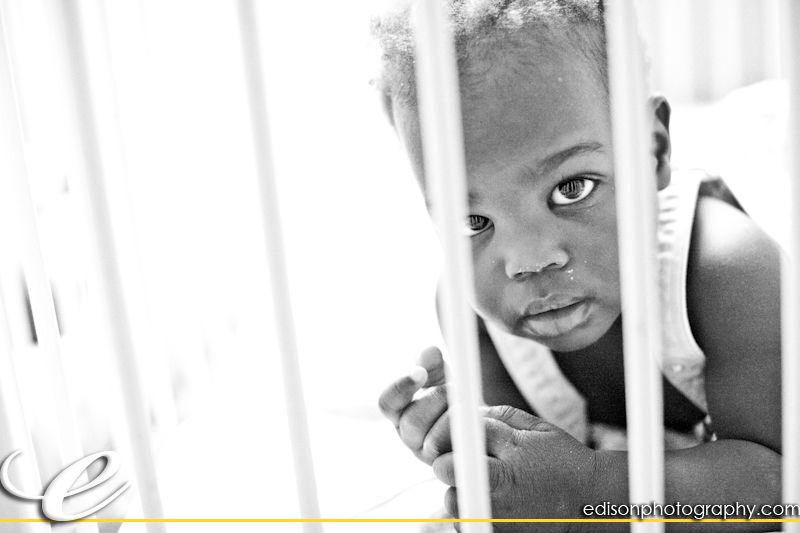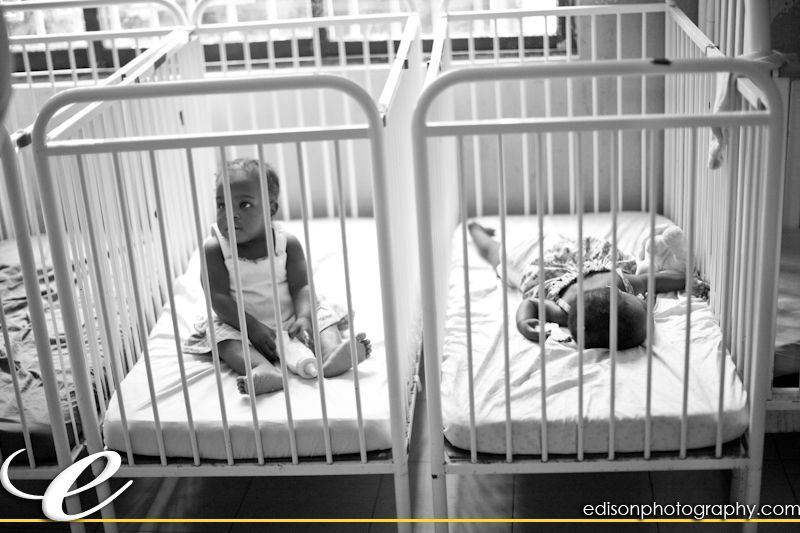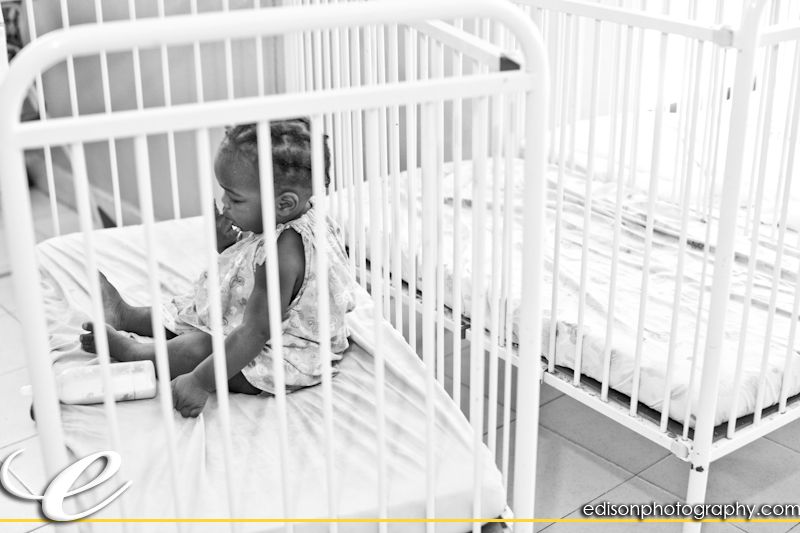 When we walked in there was kids milling around with the nannies, and some in the cribs. One cutie bum-scooted over to me and as I reached down to pick him up I fell in love for the first (of many) times while in Haiti.
Let me introduce you to the first of my three kids. Mr. C. In June he will be two years old… he arrived at GLA on Valentine's day severely malnourished. His little legs look as if there's no muscle to them. My goal was to work on his legs trying to get him on his feet and to shower him with love.
Day one with Mr. C he was pretty mellow, calm and low energy and emotion. (It was nice to have Jodi along as now I actually have some photos of me on this trip!)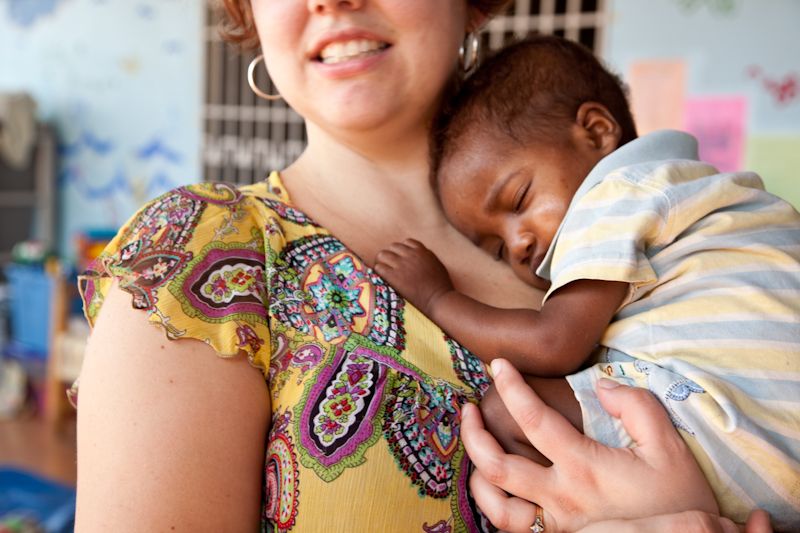 We took the kids upstairs to this big balcony with toys, books, and lots of fun things every day for their special one-on-one time!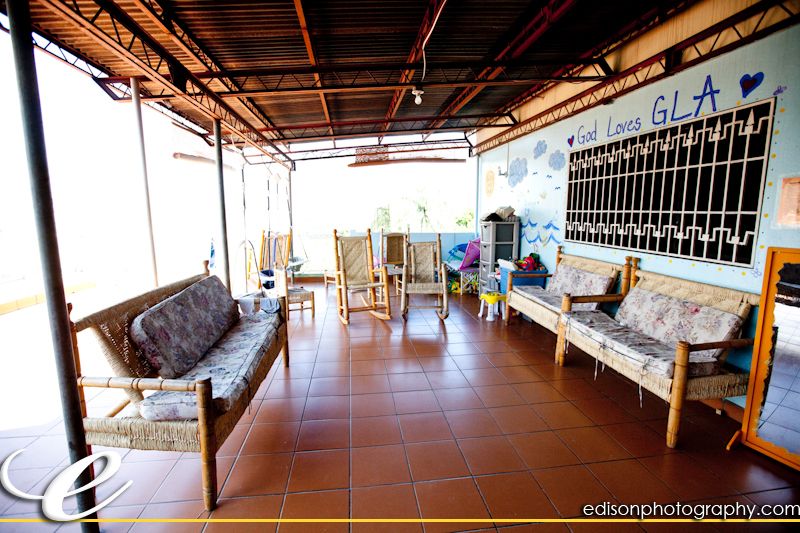 By the end of the week not only had Mr. C managed to steal my heart… he also had made some significant improvements!
Although he still liked to do the bum scoot to get around….
….he also pulled himself to standing using the mirror and with someone's hands. He's get tired quick, but little by little he'll get there!
Mr. C managed to climb into the car all by himself – and would climb in and out and in and out….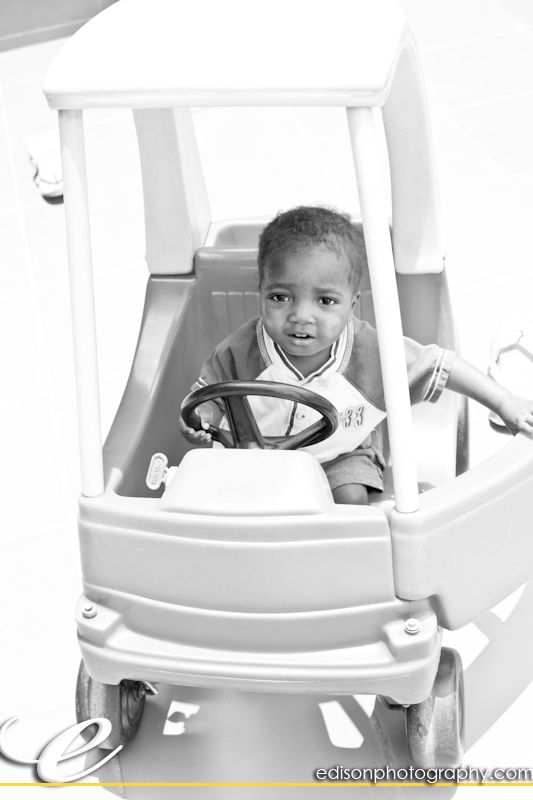 We did lots of leg exercises!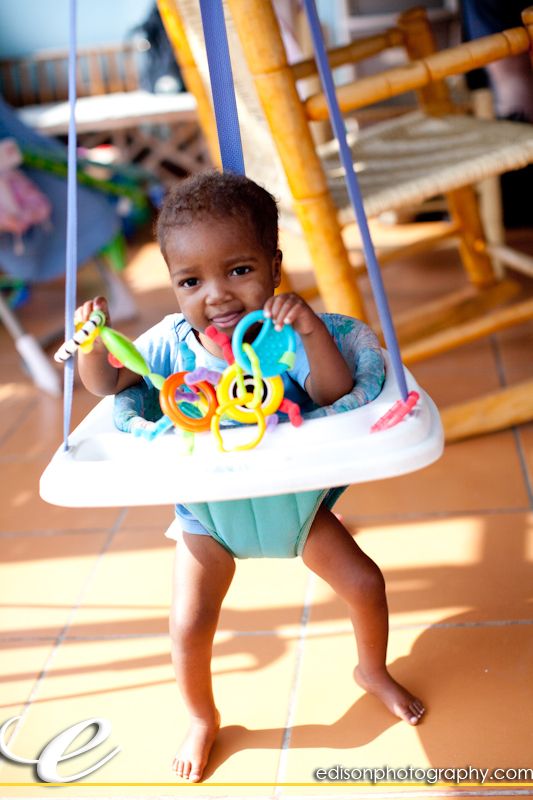 And by week's end the sad little boy I met looked more like this…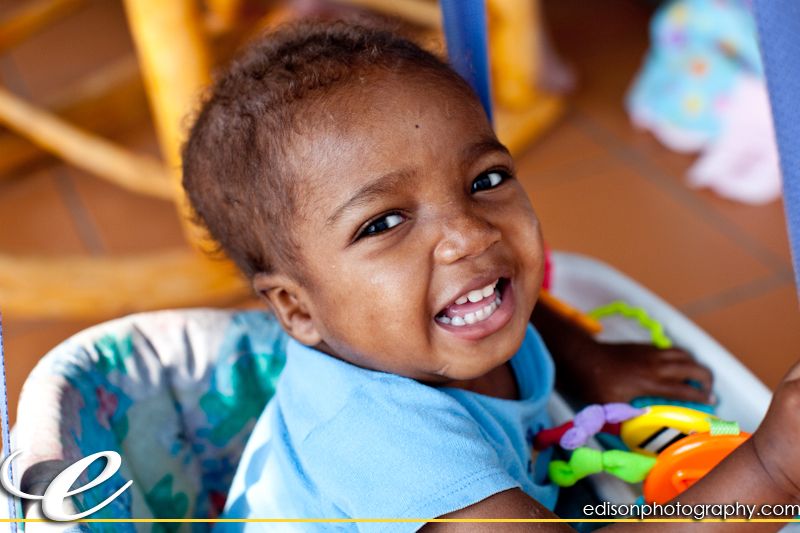 Well… until I took him to the nursery the last time. He bum scooted to follow me and cling to my ankles the whole way out. He finally had to go to one of the nannies to get him off of me so I could leave. Once I closed the door – I think I cried more than he did!
Next up I had sweet, darling petite Miss F. She will be two in July but is so tiny! She also is not yet walking and was an area to work on. She had arrived at GLA only in late February. Some of my first impressions of this doll…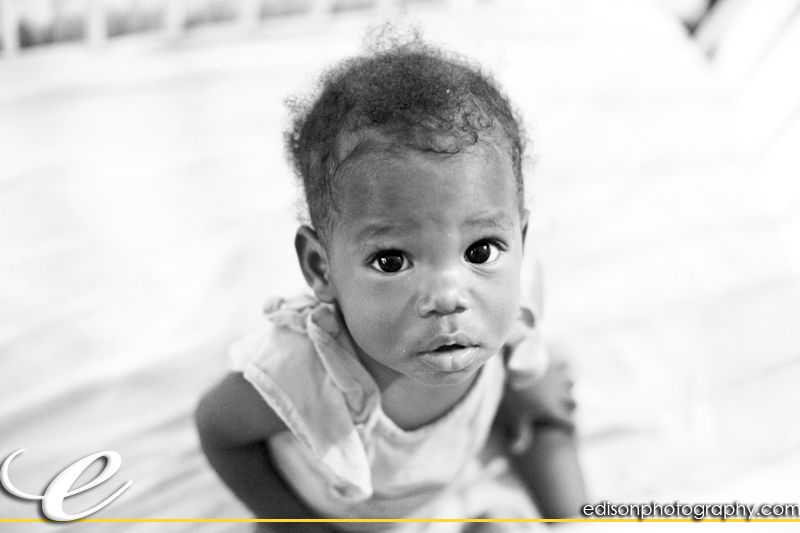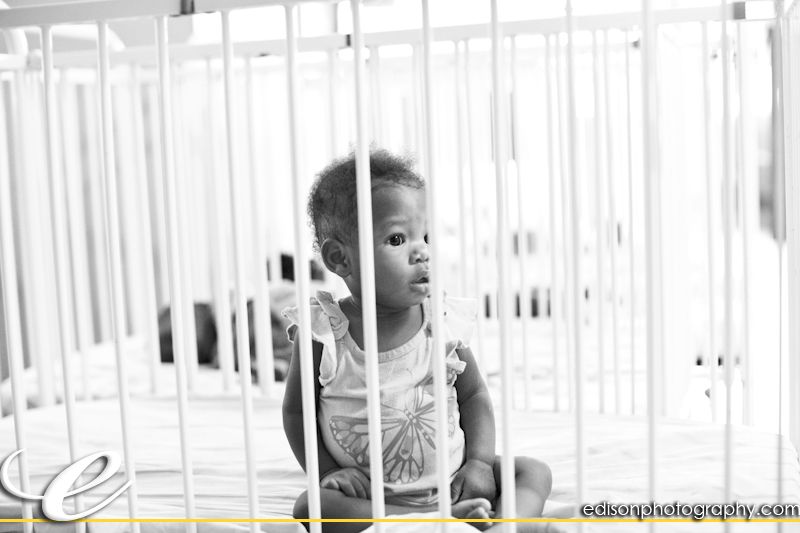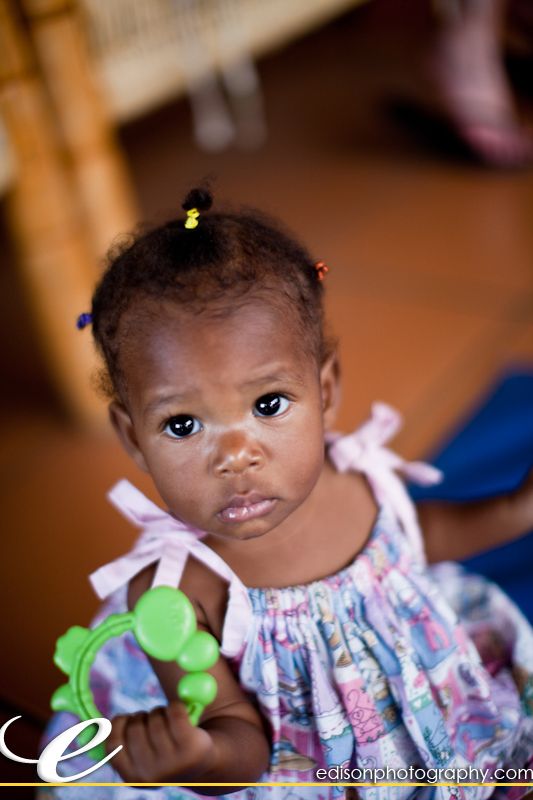 What I soon discovered was a quiet little, gentle girl who smiles easily and enjoys a good cuddle!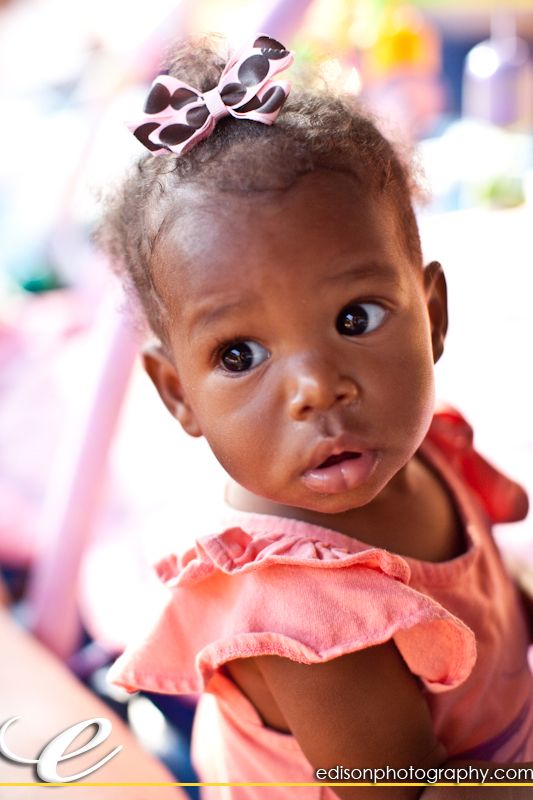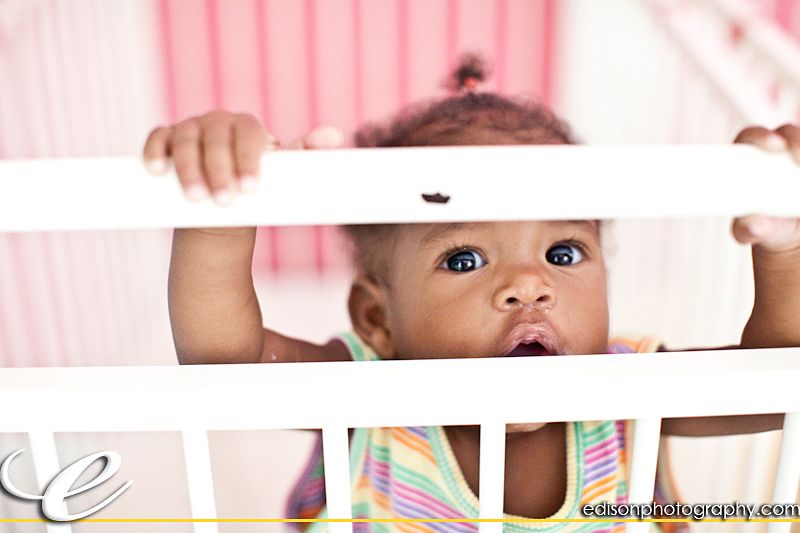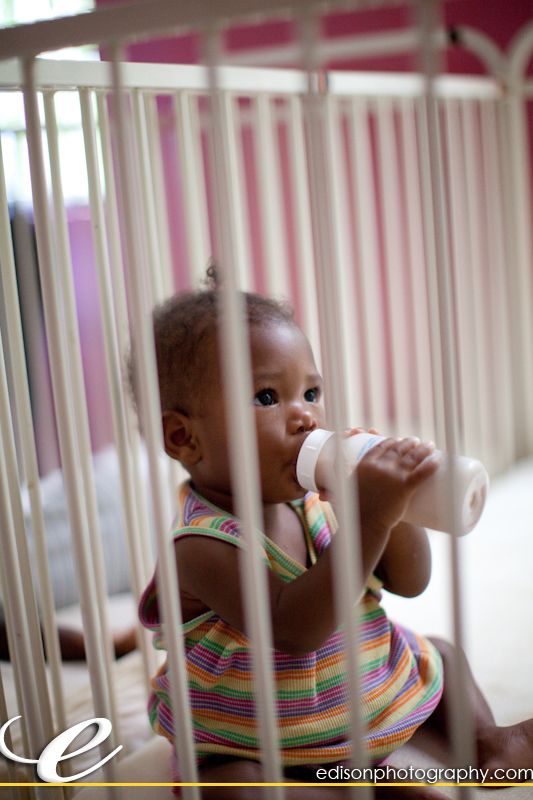 On the last day I was so thrilled to turn around and see that Miss F had pulled herself to standing when I wasn't looking! It still gets to me to think that volunteers and staff are witnessing these "firsts" – standing, walking, teeth – and not a loving parent. But at least they are being noticed and celebrated!!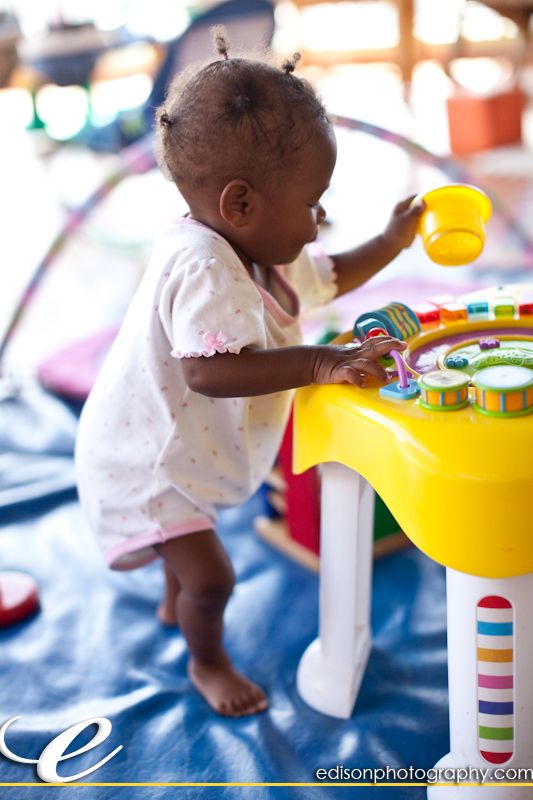 This is my last impression of this darling. Smiles. She was such a darling!!!
And then lastly, I had Miss D who is the youngest of my three kids at a year old – but is the only one walking. I was told she was quite a weak baby when she arrived – sure wouldn't know it now! Miss D looks pretty serious most of the time, but is quick to laugh and loves playing with the other kids!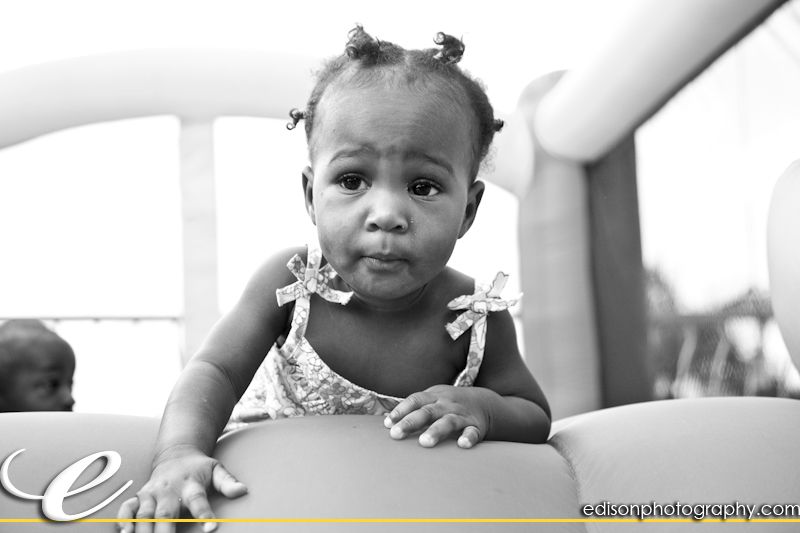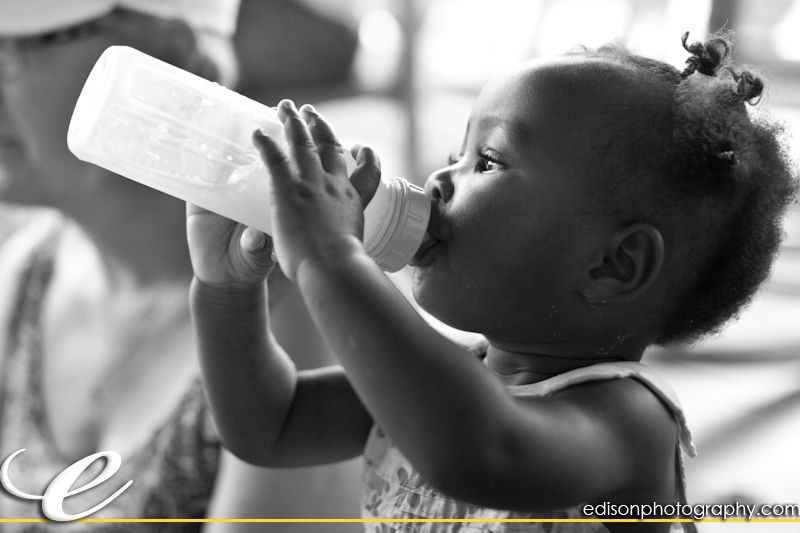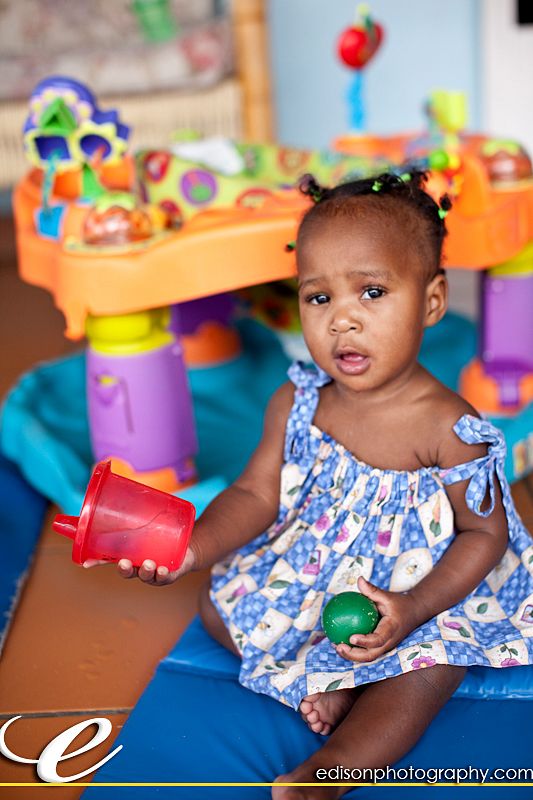 None of my three kids were verbal yet – but Miss D made the cutest little noises when she wanted to draw your attention to something – like a cooing sound. Love that. And she would start to giggle each day as we got to the balcony door. She also has been assigned an adoptive family who has come and met her but still in the long adoption process. They had sent her the best gift – there was a story book read to her by her mother, and one by her grandma. SO as she turned teh pages she would hear and learn their voices. Such a thoughtful gift!
On the last day I made sure to get each of my kids out for a walk and took a pic of each one of them so I can frame it on my desk. Here's "my kids"….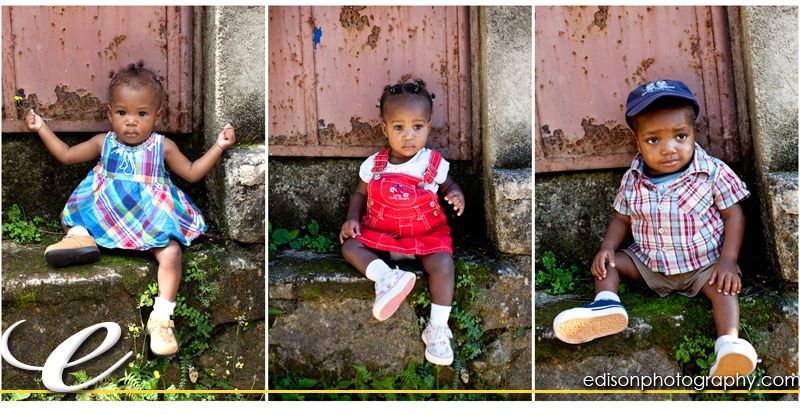 The orphanage could be such a sad place – I mean, that's how it's always depicted (Annie, Anne of Green Gables, and any other movie with an orphanage!) but these kids are LOVED! Even though their circumstances are heartbreaking – their smiles and hugs are heartmending.
I could sit and tell stories about each of the kids we met but a few stories that stick out….
One of the little guy's in this photo taken at the Toddler House… his dad is trying to tell GLA he no longer wants to "give" his son up for adoption (although he's signed all the papers). Instead he wants to SELL him to them. GLA is firm on the fact they do not buy children. But… it's now waiting to see if this dad will remove his son from GLA and ry to sell him somewhere else or if he'll come to his senses. Sell your own child. I think I could throw up just thinking about that.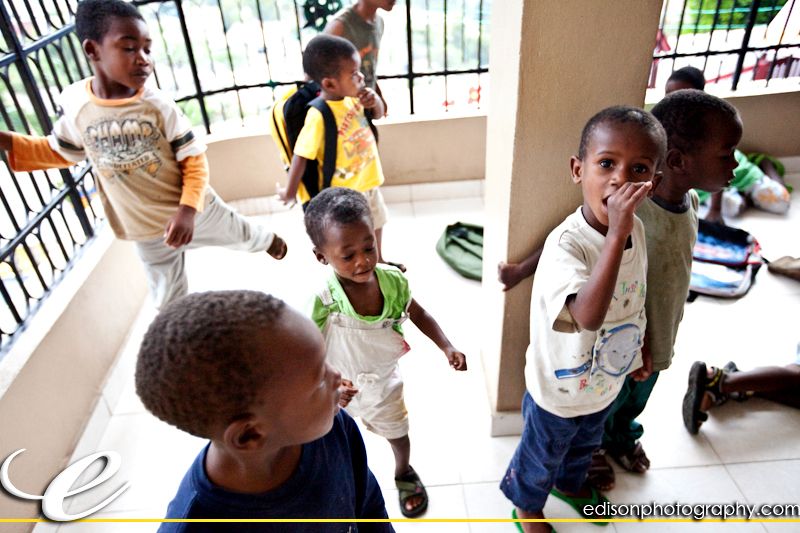 This gorgeous little girl started to regress a few months ago – and I love that GLA noticed, and has been staying on top of this medically. They had her go live at the Guest House with the missionary family so she could get some concentrated love and attention, and now that she is back at GLA, instead of being on the list of kids to get a turn up on the balcony – she stays up all day long to stay stimulated. All the volunteers work with her. I just am so thankful that each and every child is noticed. Is loved.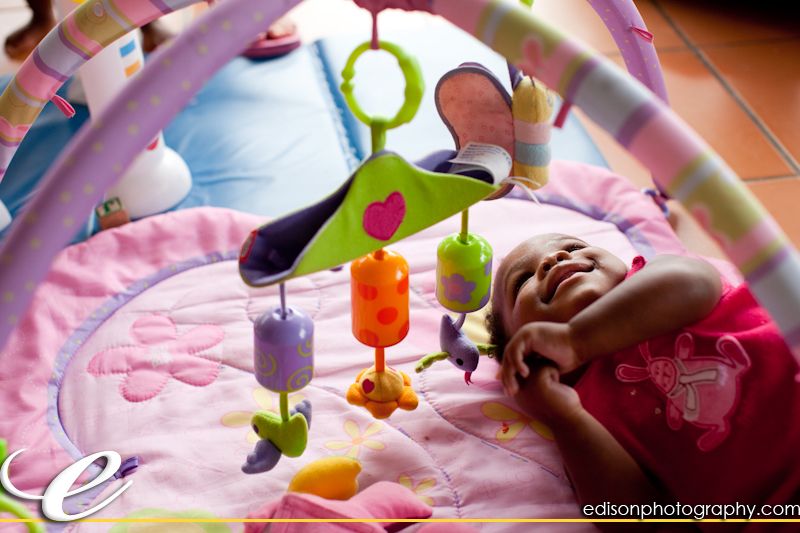 A little girl with down syndrome and a heart condition. She will be flying to Michigan with this staff member for heart surgery in the next week.
Miss Vicky. To meet her – is to love her. Seriously. SHe is a nurse from Michigan who comes and gives specific high risk children 24hr care. You never see Miss Vicky without this baby in her arms – no it's not a doll, and yes, his eyes are always that large. He is 5 months old and about 6lbs now. Miss Vicky is loving him – and has loved several others – to health and recovery. An amazing woman!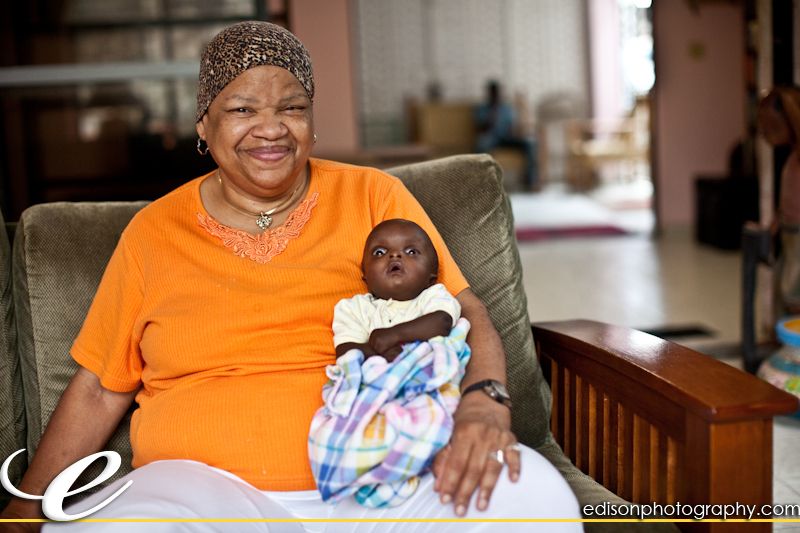 This little boy playing balloons with Marcie is a healthy two year old. But he came to GLA weighing only 5lbs at one year old. Thanks to Miss Vicky's 24hr care… he is doing awesome! He is so happy and smart – and such a personality!!
I could go on and on with stories and pictures… and I'd love to share with anyone interested. But if I can convey one thing to these kids…. is to know they are LOVED. And if there's one thing I can convey to us all back home is that we are blessed with so much. I have a new appreciation for the many, many blessings in my life.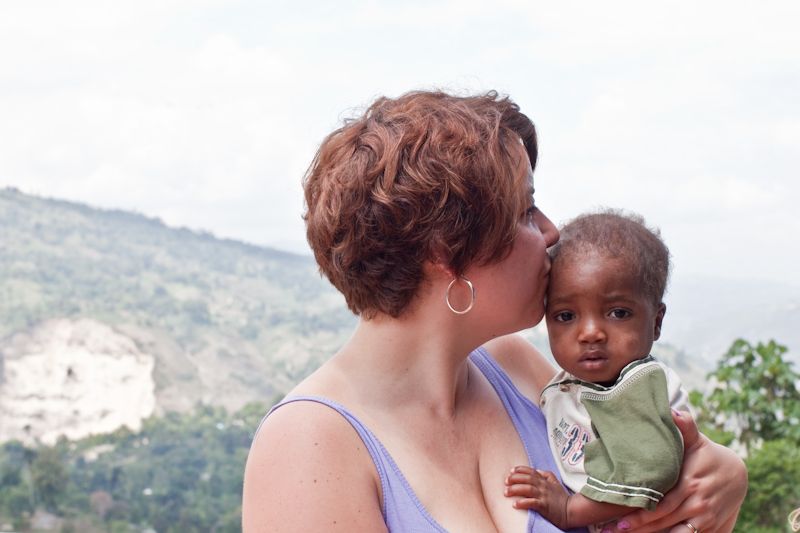 If you would like to contribute to GLA – please visit their website (link) where you can easily donate.
Celebrating life and love,
Krista