(While I am away in Haiti April 11-19… I thought I would share some of my favourite images and moments and explain why they're favourites…. enjoy!)
I love stories! Swapping stories, listening to stories, reading stories… I love it! Likewise, I love to document the stories on a wedding day. A portrait is gorgeous and needed, but the stories are what sets your day apart from every other bride and groom and makes it your own.
I don't like to add a lot of props in my photos "just because" – unless they tell part of the story and have meaning… Mark and Kate are both avid tri-athletes and had been given a bike trip in France as a wedding gift. To include bikes in their wedding was a natural fit for two people who adore biking in their everyday lives.
Kent is an RCMP officer, so to have RCMP at his wedding made sense. Kent and Chantelle as people of faith, took a moment to pray before the ceremony. As I rounded the corner I saw the group with their heads bowed – RCMPs in full uniform, minister, bride, bridesmaids… and I loved the moment.
Mike had been learning to play piano without Vanessa's knowing throughout their engagement. He surprised her – and everyone! – by playing "their song to her at their ceremony. She didn't even know he could play!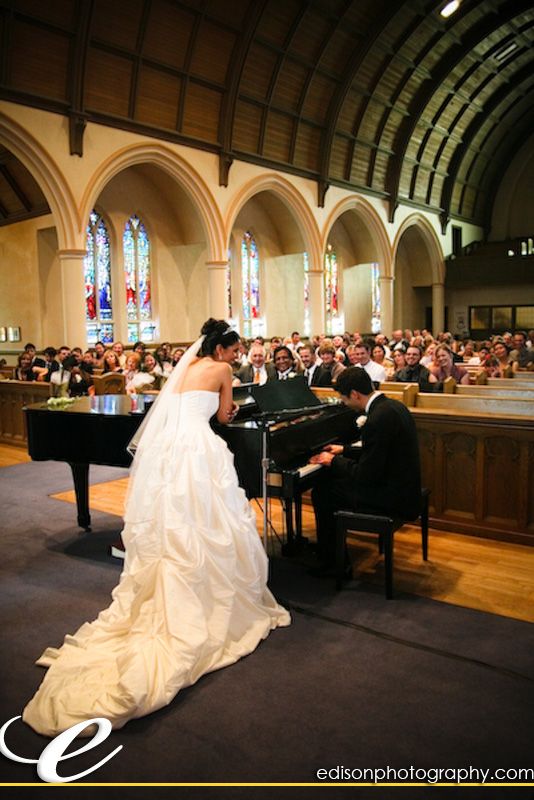 Today listen for stories… enjoy the stories of those around you and actively participate in your own story!
Celebrating life, love, and stories,
Krista