I love seeing a child grow and change…. it has been so fun to document Kim's pregnancy, and then Greg and Kim's growing family as they introduced me to baby Fox. So to now see him as a one year old was so much fun!
Like the two photo sessions before, we met at their condo. I had fallen in love with Fox's nursery artwork last time…. and now was greeted with a sweet sign on his door by the same artist. Too cute!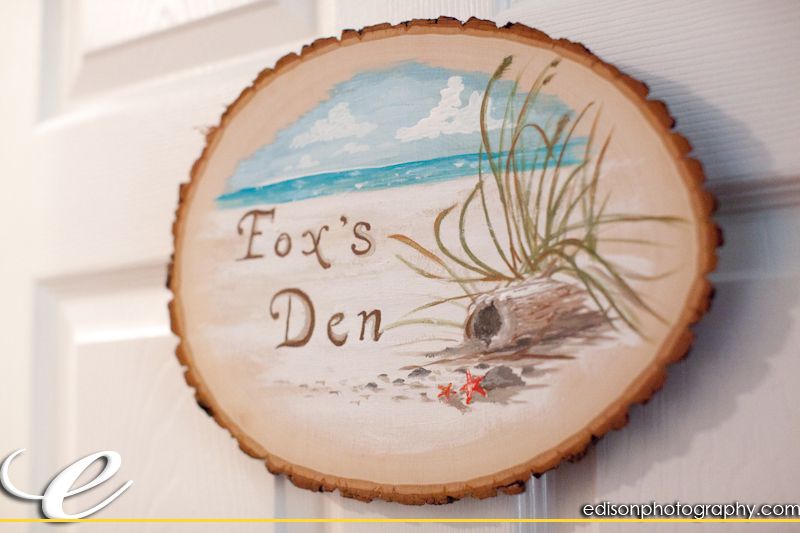 Fox is also a serious model now… but more on that later… so he had to make sure his hair was just right.
It was fun to go back to the same spot as his newborn photos – he's grown and changed so much!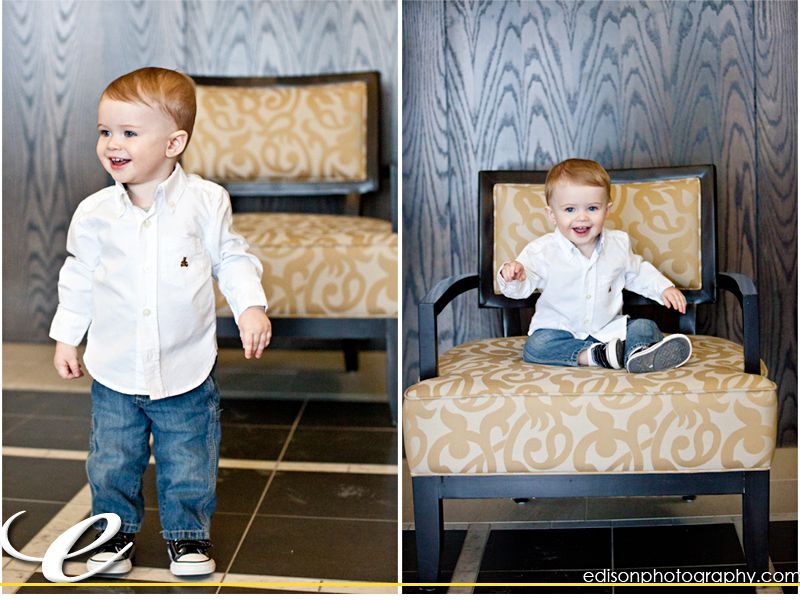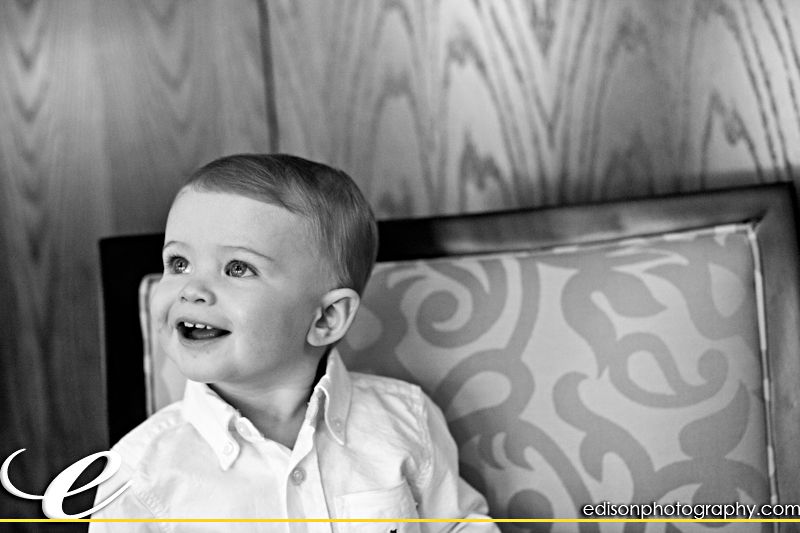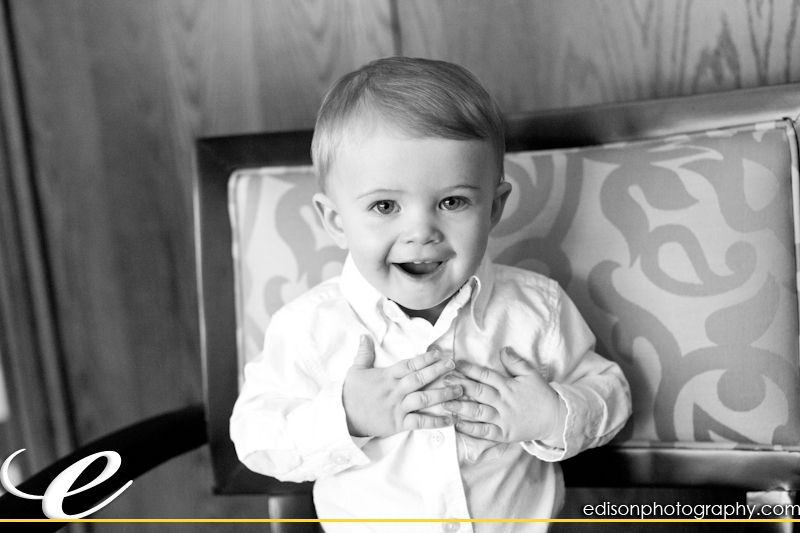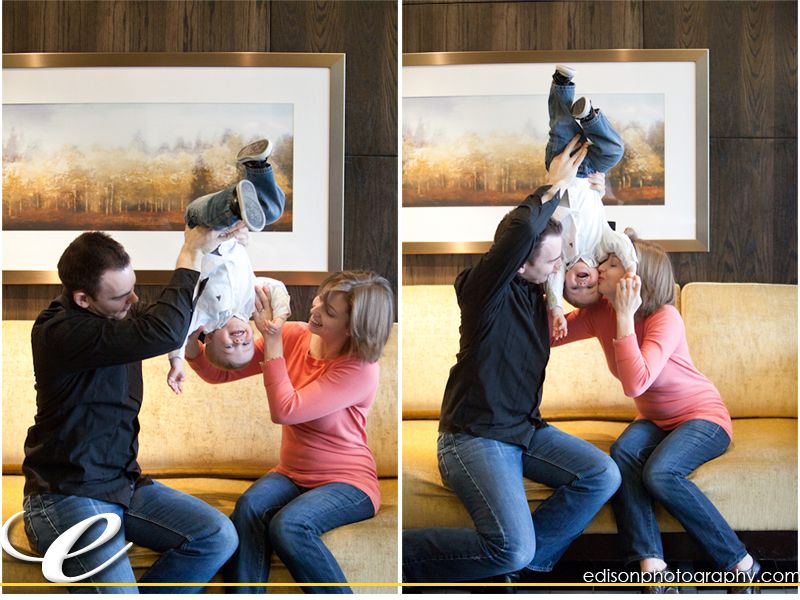 Fox's parents have a great sense of humour I love… and he just seems to be in on the joke all the time.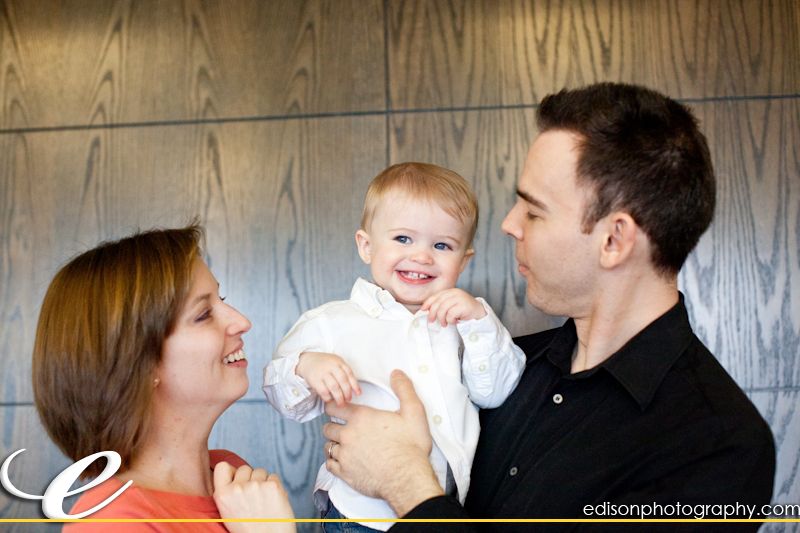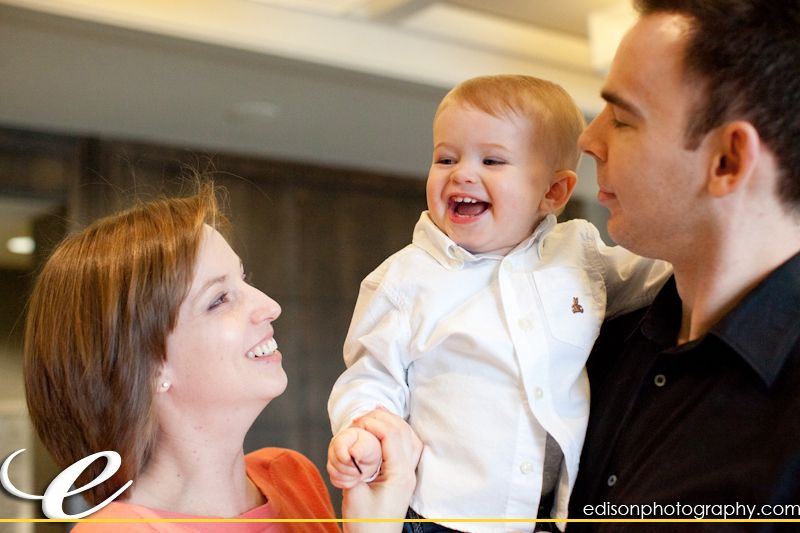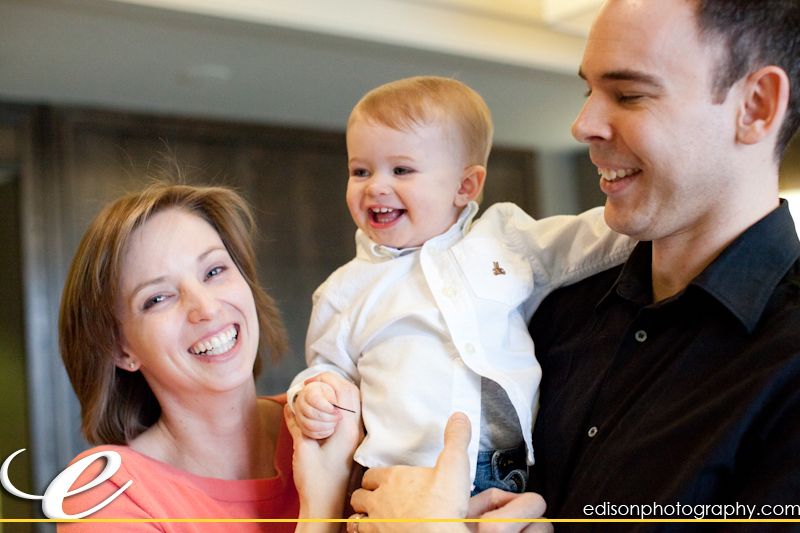 I just love how they look at him… and how he just knows he's adored.
Greg had been given these ridiculous mustaches. We had to use them.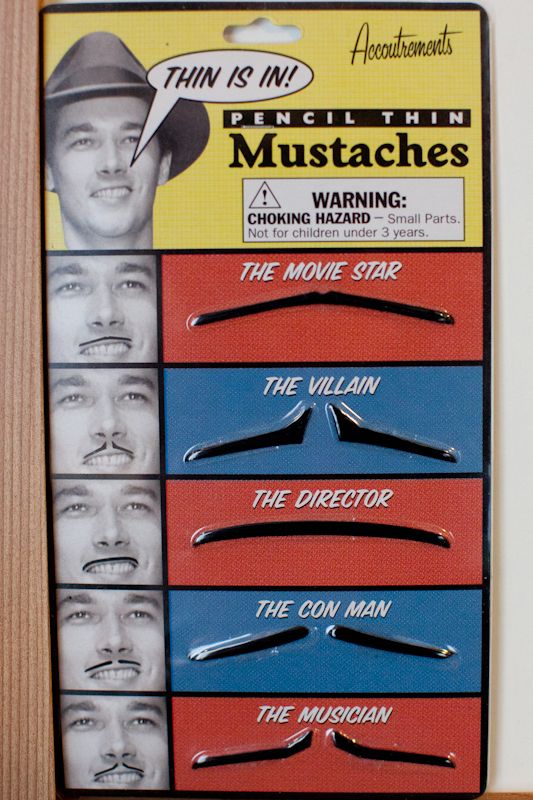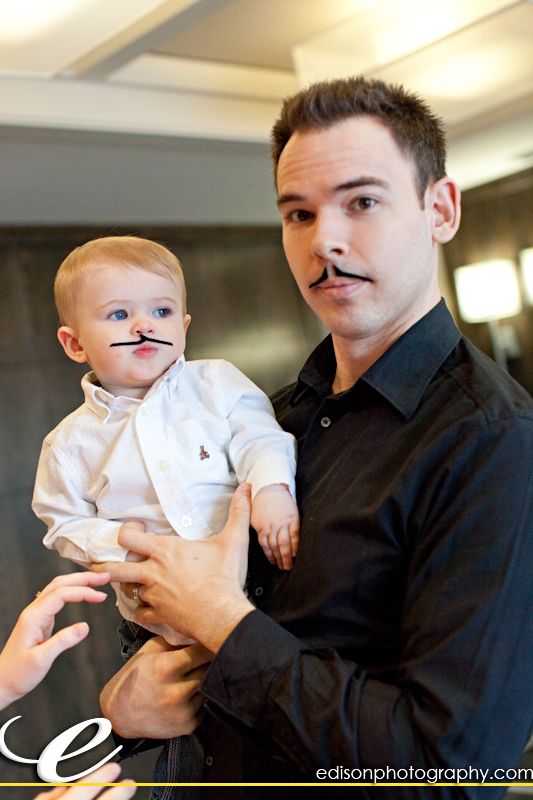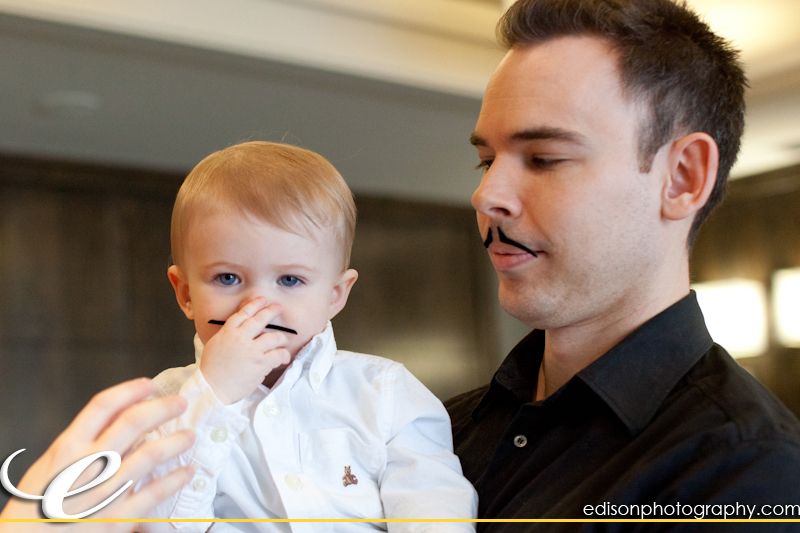 Fox thought they might taste good….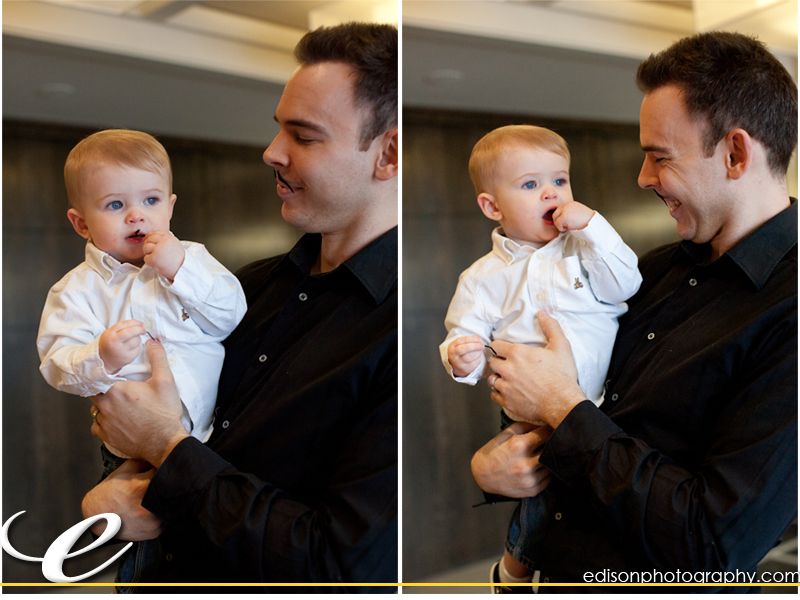 And then he thought it would be fun to pull Greg's off….
I mentioned before that Fox was a serious model. Well… he is with a modeling agency and his first gig takes the cake. Harlequin Novels. Isn't that awesome??? In their words "We would have let him do it for free just to be able to pull it out at his wedding to embarrass him!" We thought Greg should try to replicate it… so funny shooting this with Kim saying "try to look more smoldering, Greg!"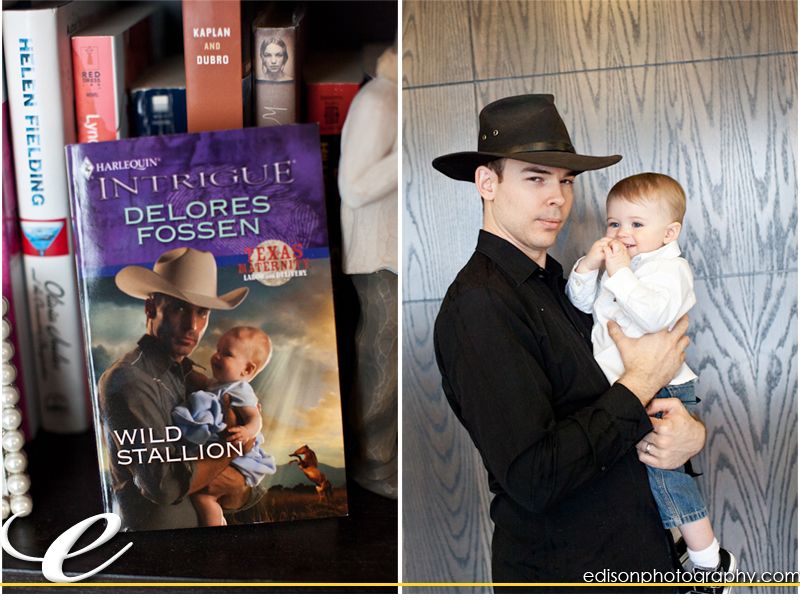 Although Fox thought he made a better cowboy….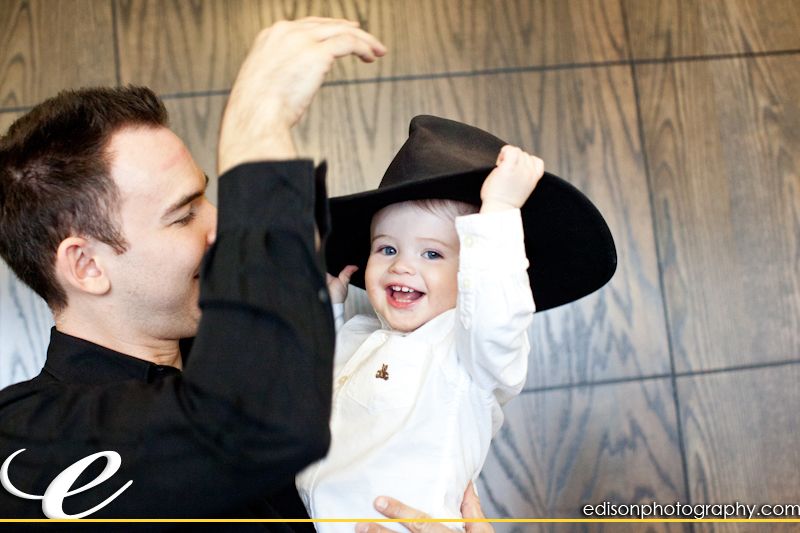 We then bundled up and went outside. Love this age where the smallest bit of snow seems like a massive snow-covered mountain to Fox.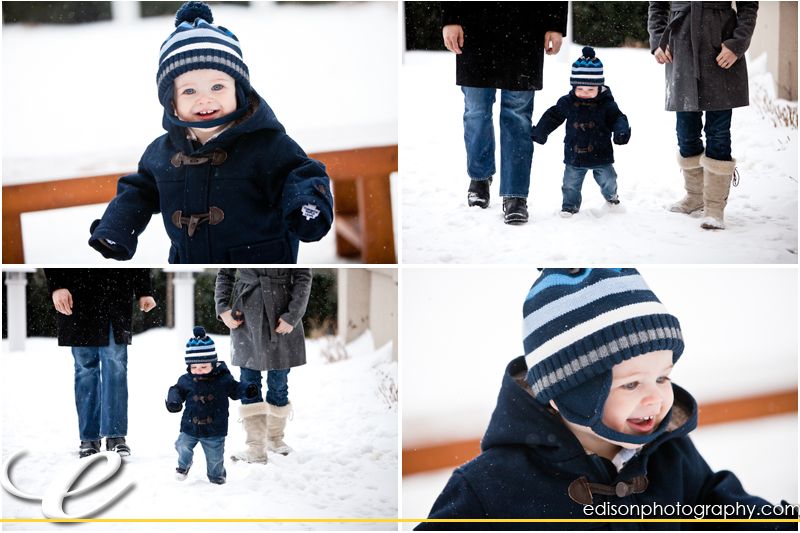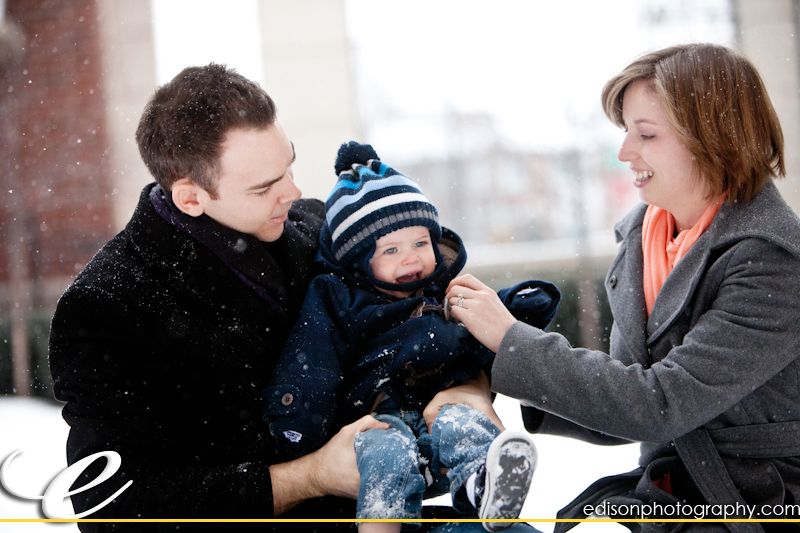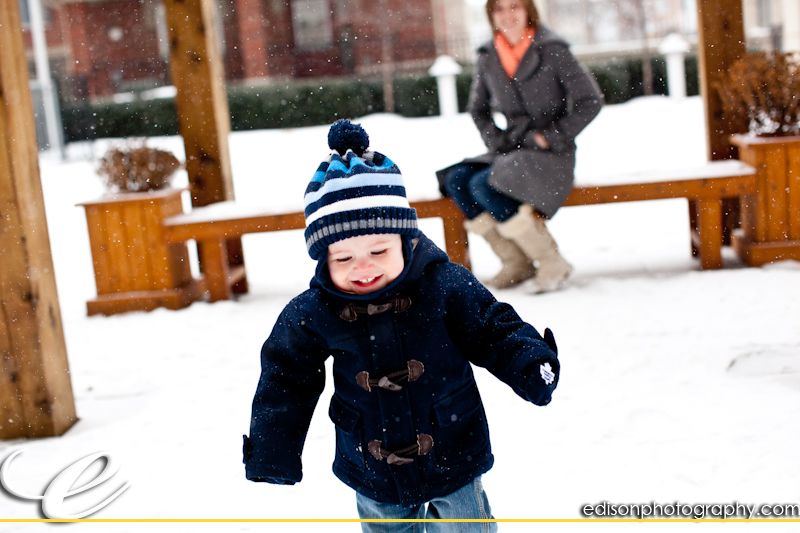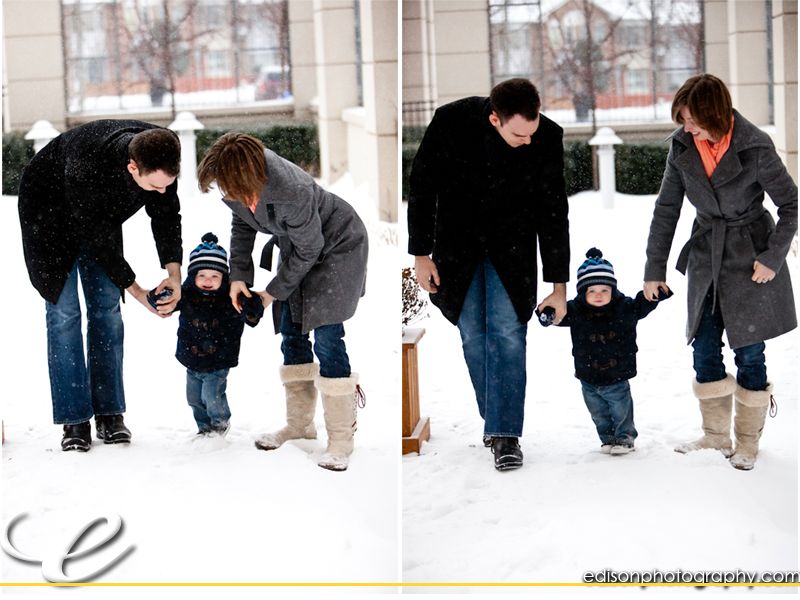 We went back inside and Fox showed me his big teddy bear! He had his photo taken with it every month up to one year to show how much he'd grown. Will take a while yet to surpass the bear in size!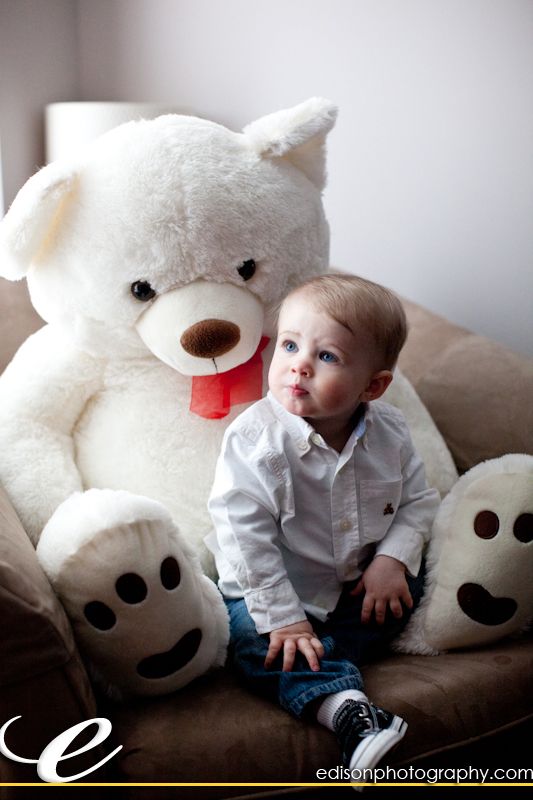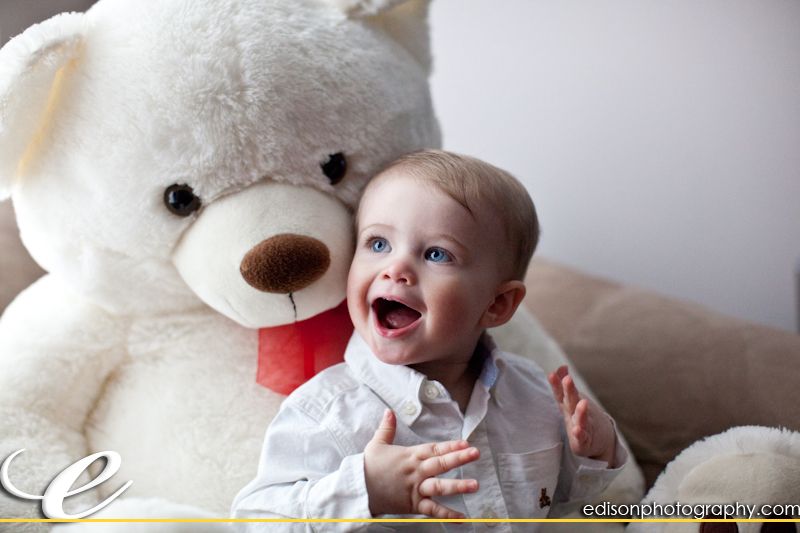 Such a sweetheart!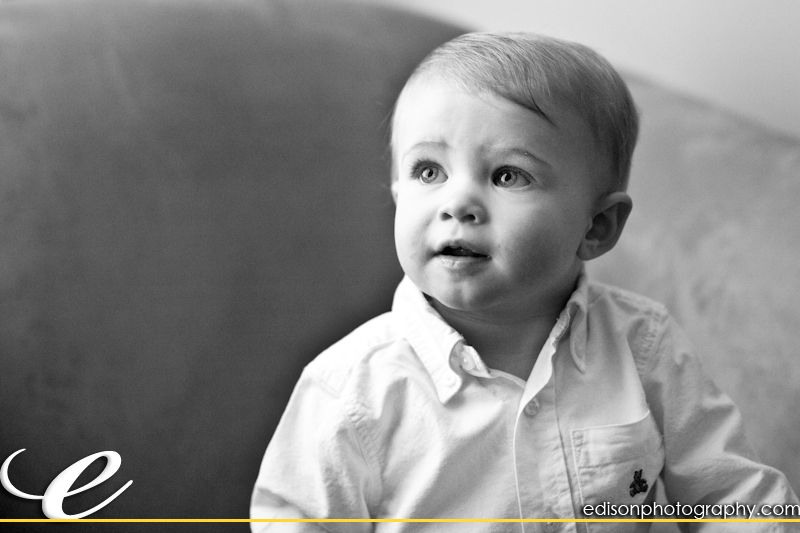 Celebrating life and love,
Krista