As I mentioned already – today is our anniversary. And I got a really special gift.
I got to photograph true love.
Esther and Jack have been married 40+ years and are the best cuddlers I've ever met. The way he cuddles in to Esther, tells her she's beautiful and sings to her…. beats any Hollywood attempt at romance. It is always such an honour to do a photo shoot like this one where I can go and capture memories while they're still being created. Esther's family is hoping and praying she'll be with them for one more Christmas. Her family – wow. I have never seen anything like them. Everyone holding hands, arms wrapped around each other, loving…. and then when we were leaving I said it looked like they really enjoyed each other. They answered they sure do – and love to sing together to. "Sing??" I asked… that's all it took. Spontaneously they burst into song, holding hands, harmonies… Esther beaming in the middle of it all. It was an amazing moment.
Jack and Esther – thank you for the gift on my anniversary of an example of true love.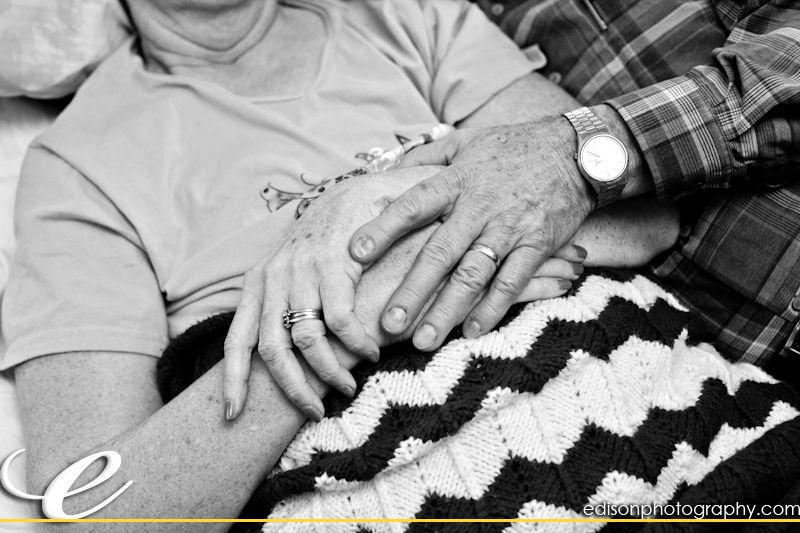 Celebrating life and love,
Krista