It's that time. I will be "off" until the New Year now… but wanted to leave you with a Christmas wish!
Each Christmas our family has a little fun coming up with a Christmas card. The real goofiness started in 2007. I was so frustrated trying to get a nice family picture – that I scrapped it and worked with what I did get instead.
This was 2007….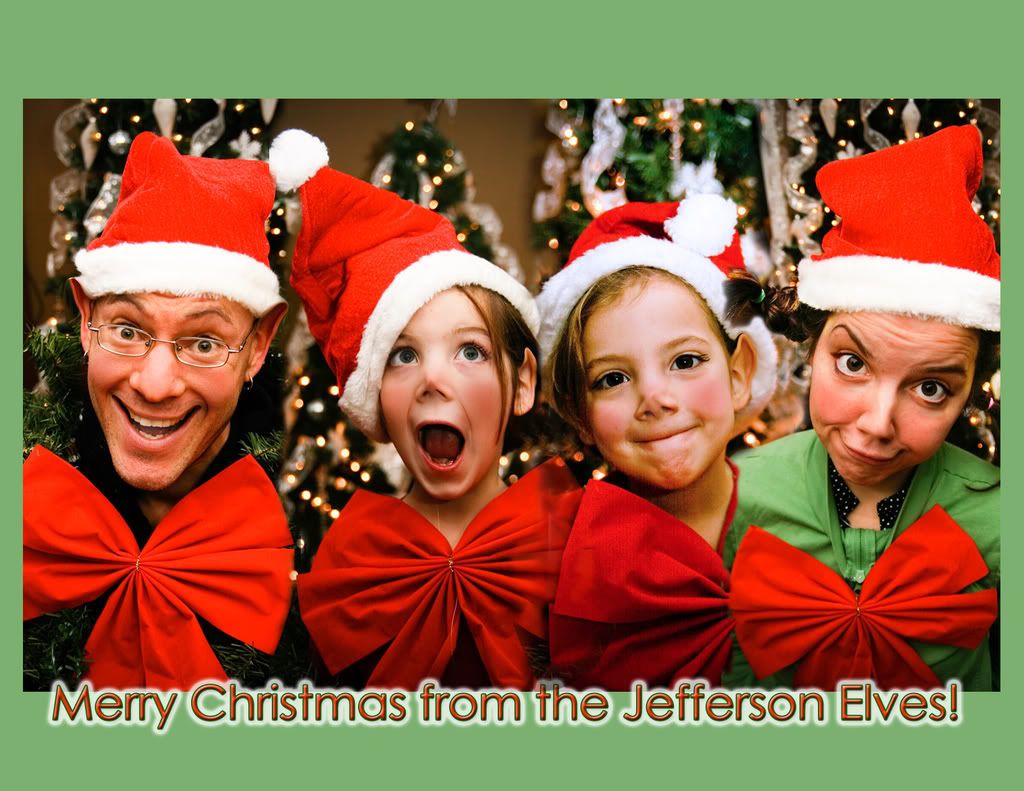 The next year the kids were no more cooperative for a pretty picture. So we brainstormed as a family. They decided they wanted us all to be Barbies. Okay… we'll go with it. So we all had our own Barbie box… on the back of each Barbie box was a description of us and what we had done that year.
Last year we had left the city and moved to the country. So we wanted to play up on our new status as country bumpkins.
This year…. well… we had fun.
As I age I realize "masks" we hide behind are pretty useless.. Don't benefit anyone. So instead we wanted to show our true selves. The front of the card shows us as the perfect Norman Rockwell type family. (aka… the mask is on…) This is the card showing front and the back cover.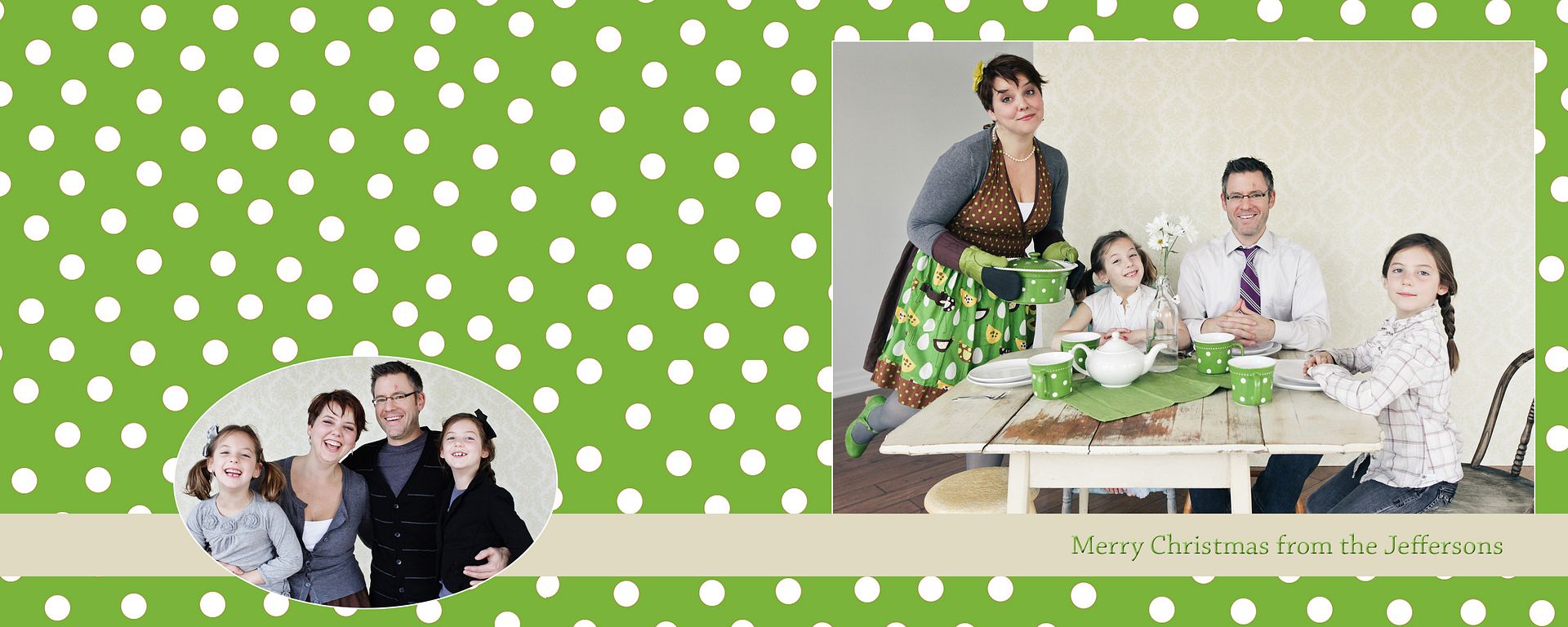 Then you open it up and you see the real us… bye bye mask!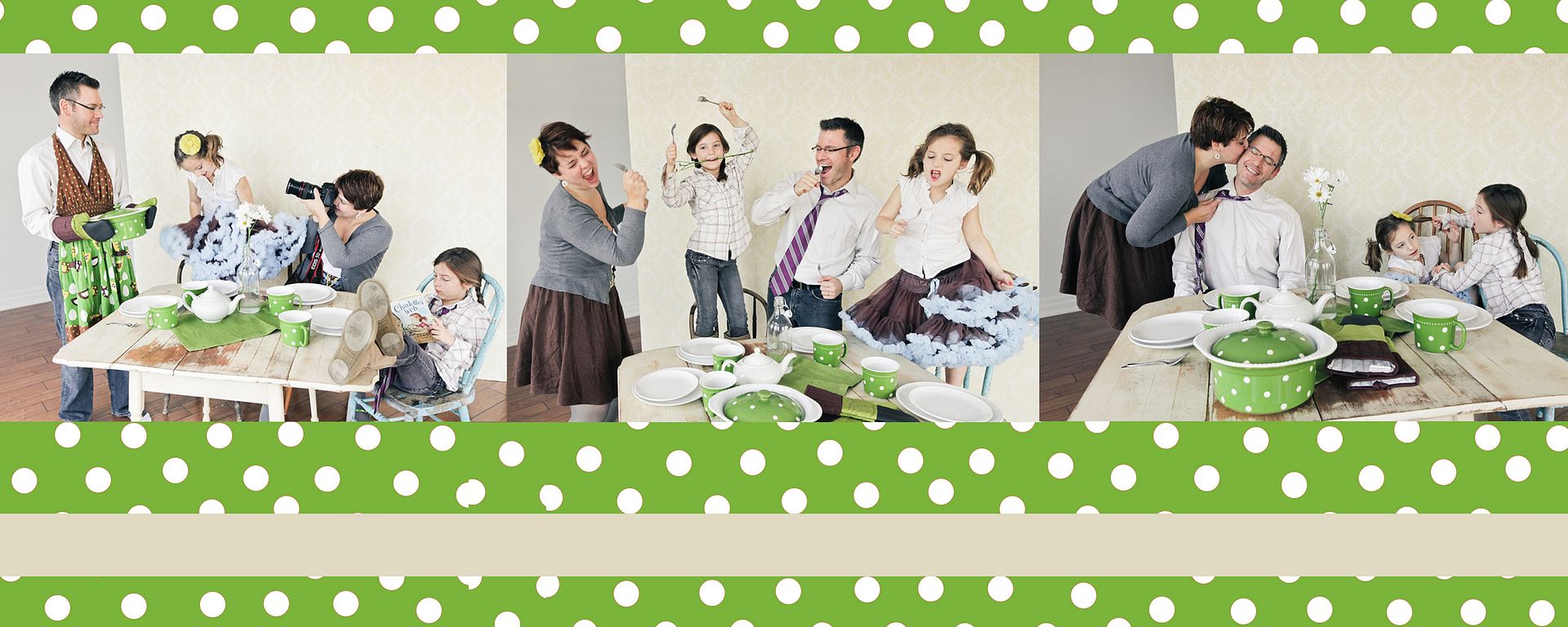 (Huge thank you to Nataschia for putting up with my very specific vision I wanted for these photos!. She did such an awesome job we now have these enlarged and hanging in our kitchen!)
Wishing you and your family a VERY Merry Christmas!
Krista